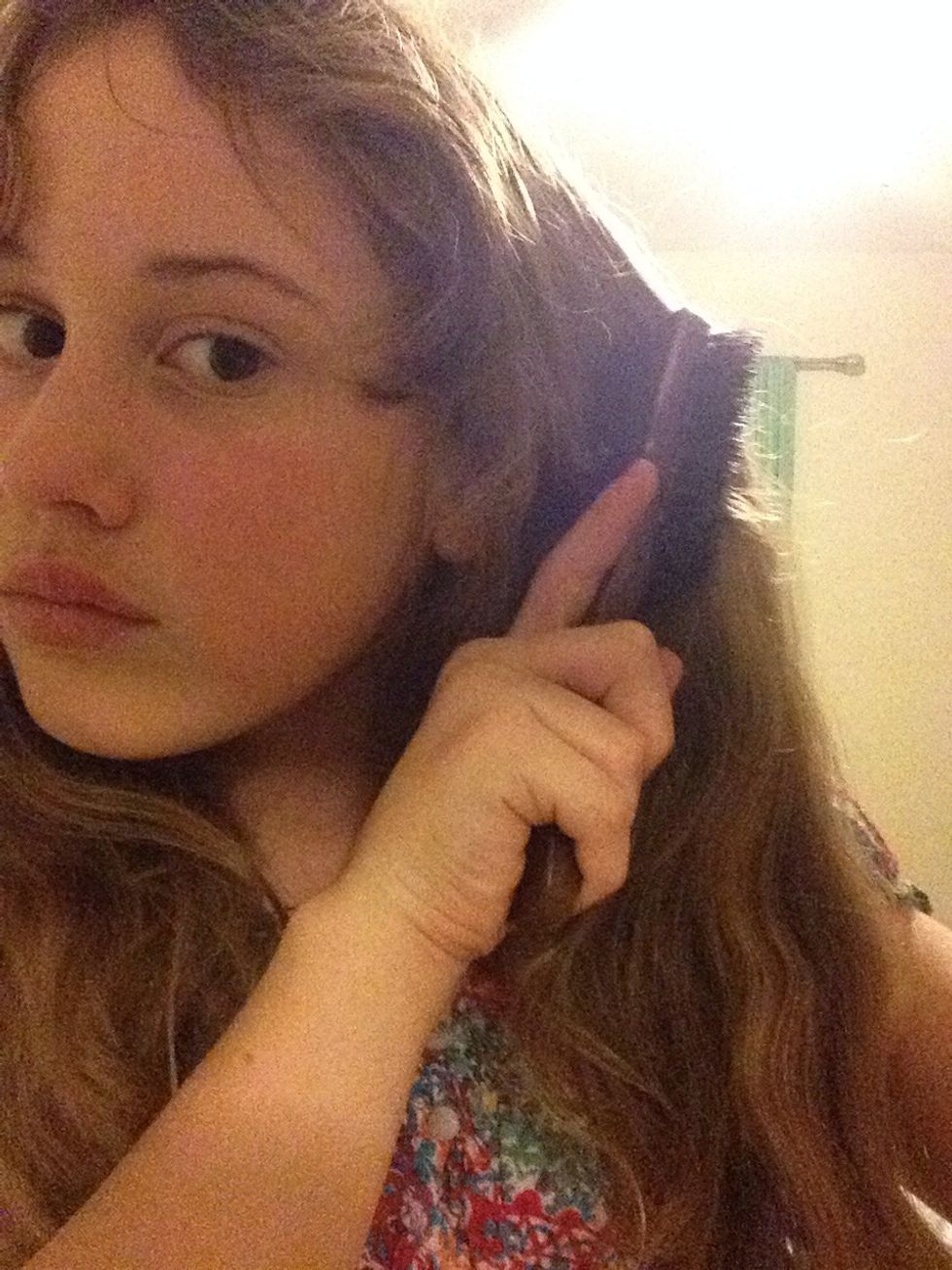 Start by brushing out your hair and removing any tangles.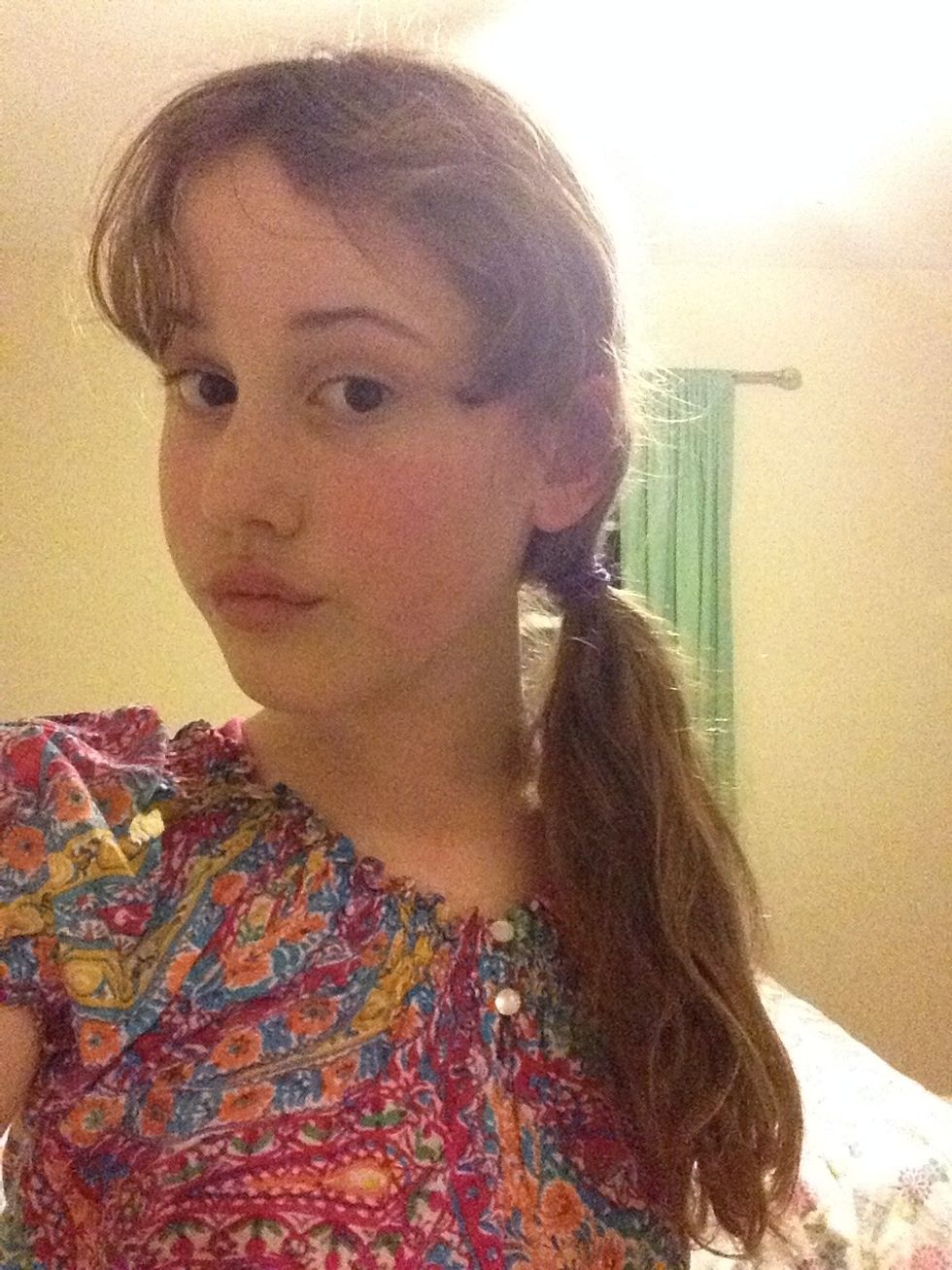 Tie it off into a ponytail. I did mine on the side so you can see it but you can make it in a different place.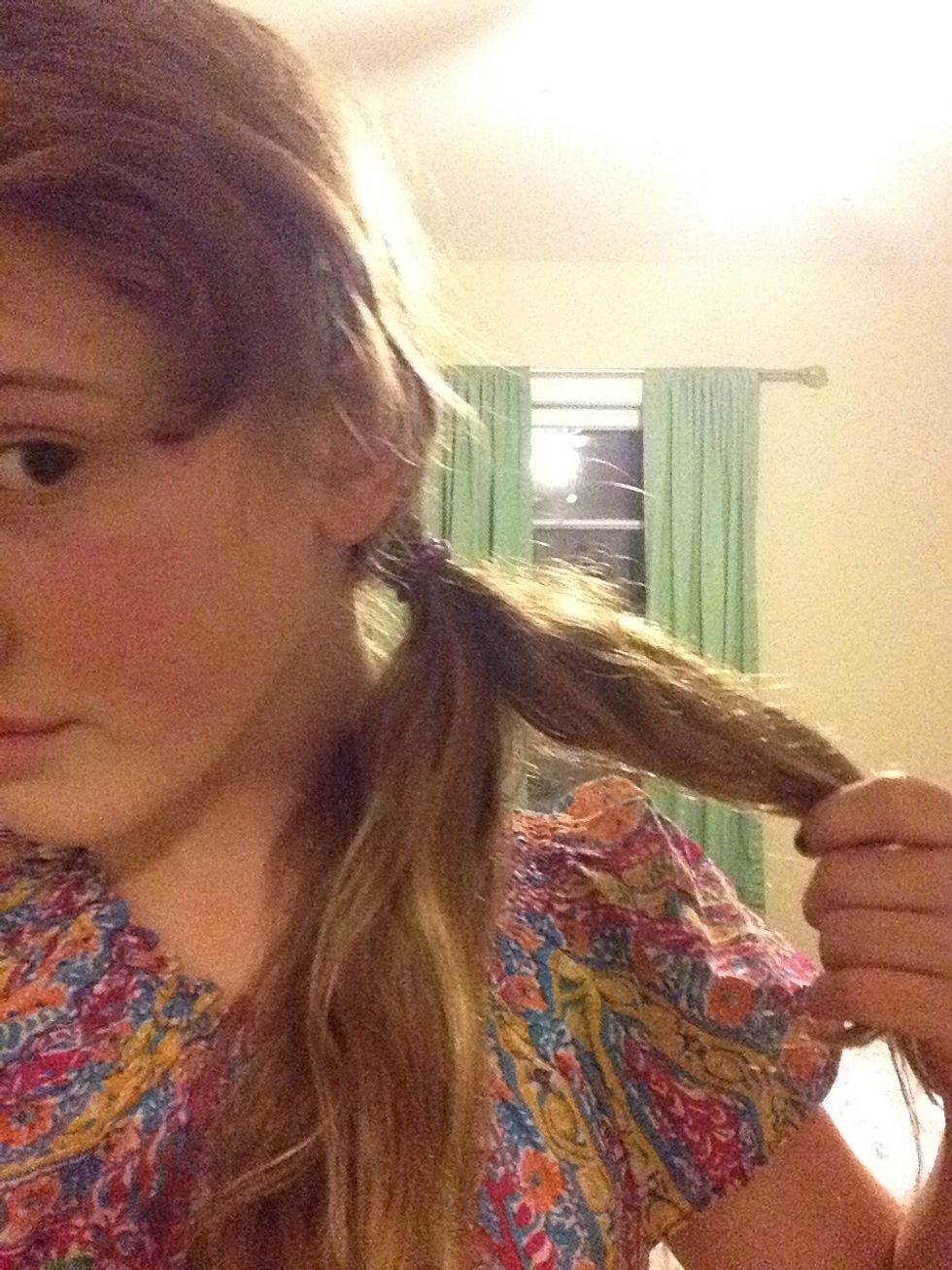 Section it into 2 parts.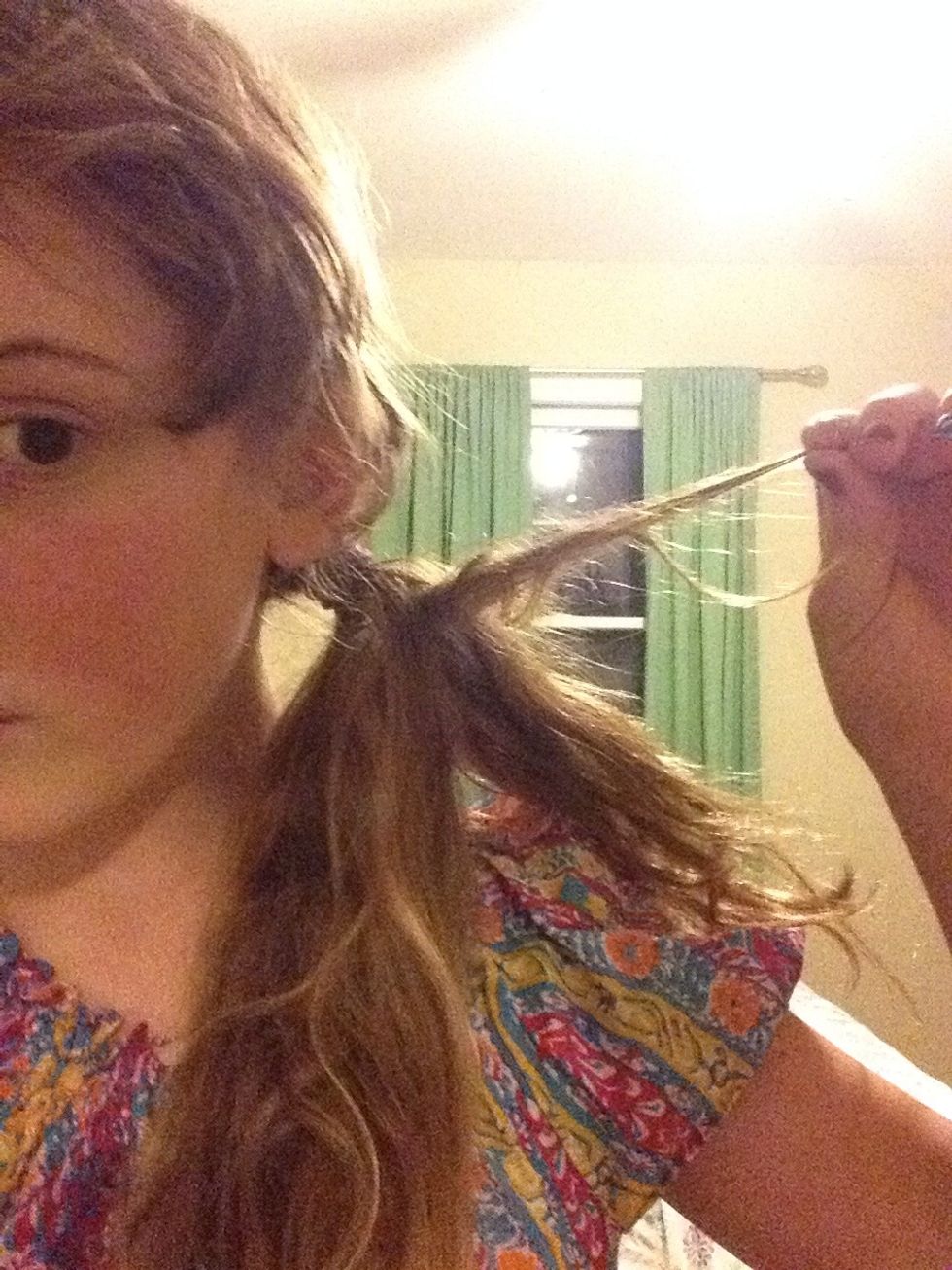 Take a small piece from the right side and cross it over to the left side.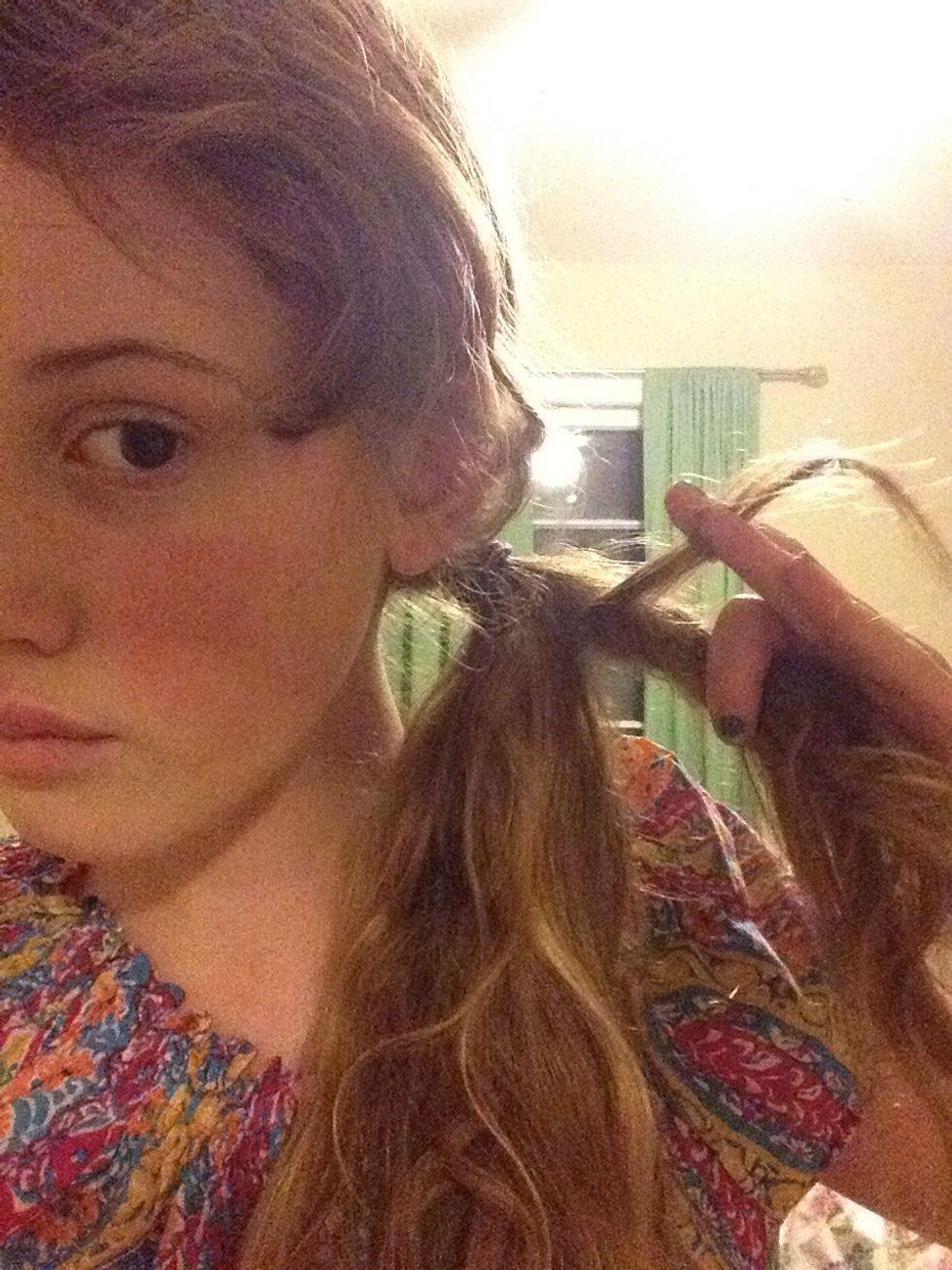 Do the same with the left side.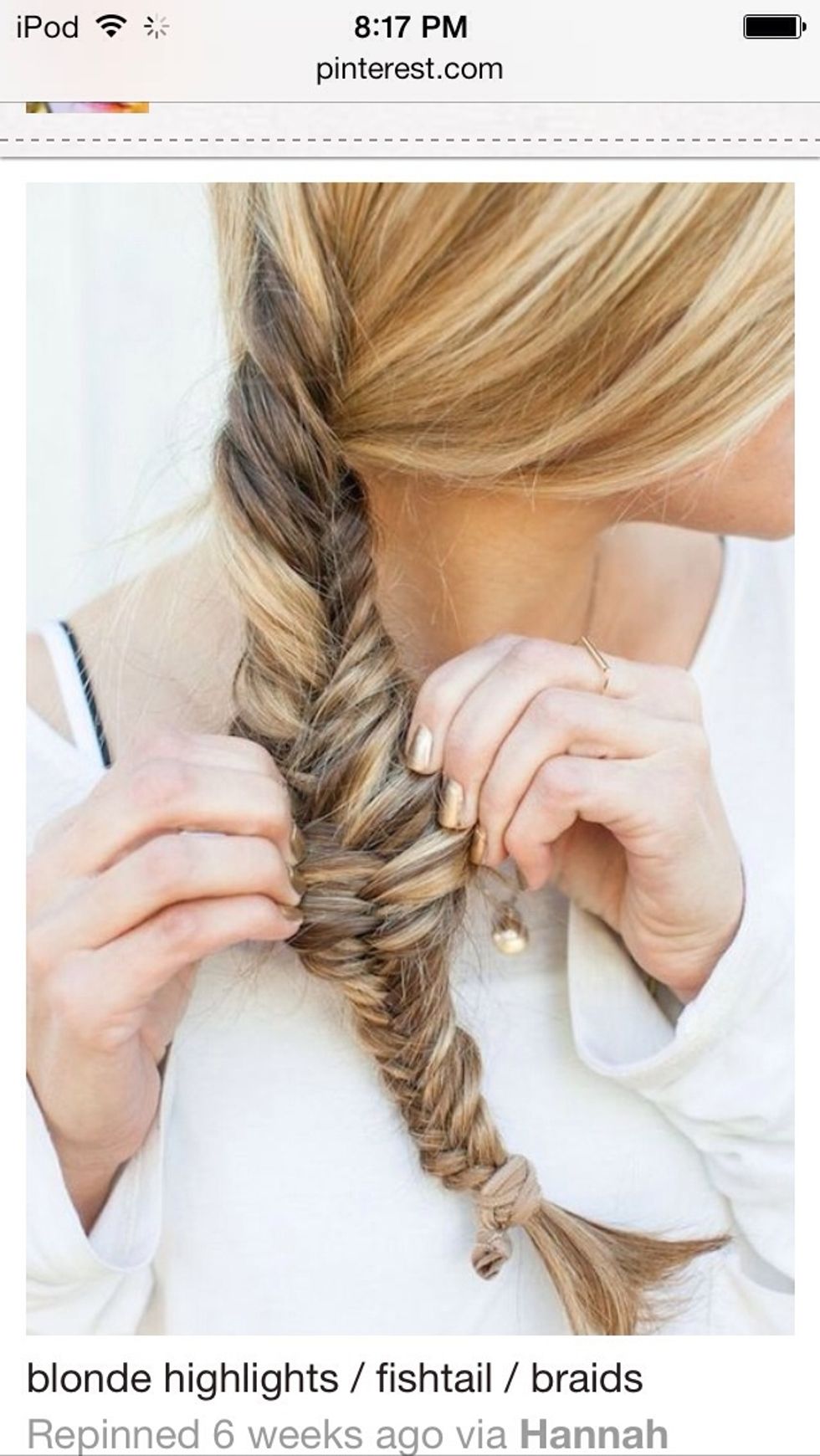 This isn't of me because the hair-tie fell out and it came undone. So what you're doing is repeating those same 2 steps over and over agin until you get to the end of your hair then tie it off.
Hair
Hairbrush
2.0 Elastics