Make a First Simple Tensegrity Structure
12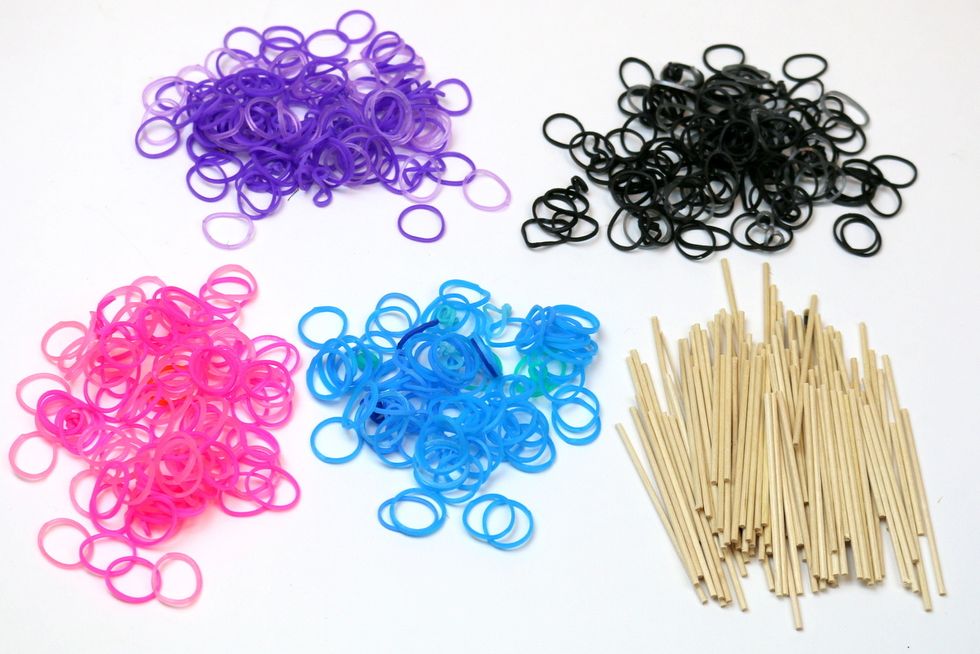 Gather all necessary materials.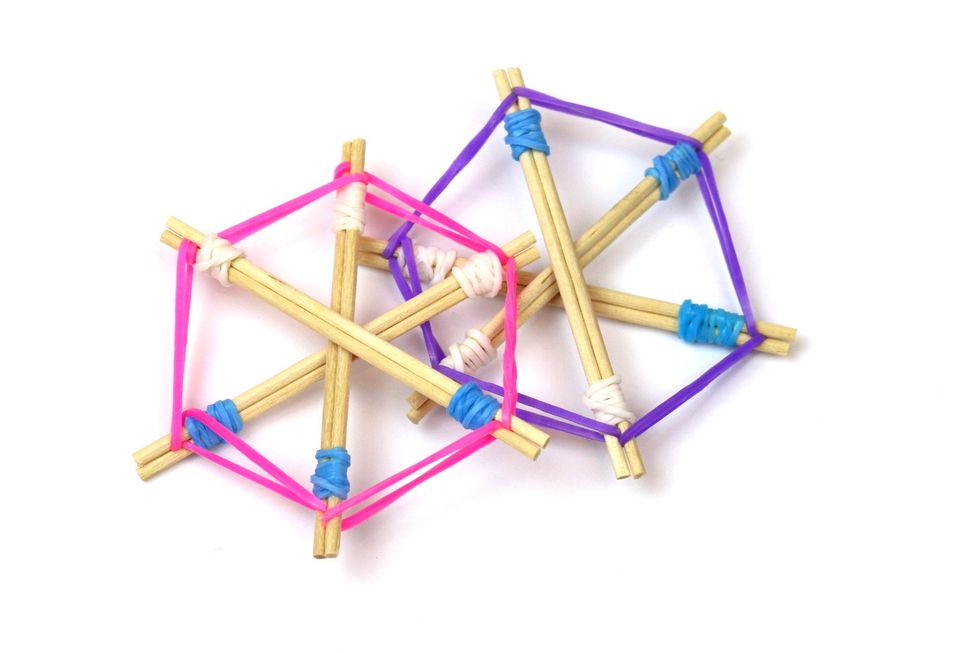 We'll first try to make a simple tensegrity structure, a wheel.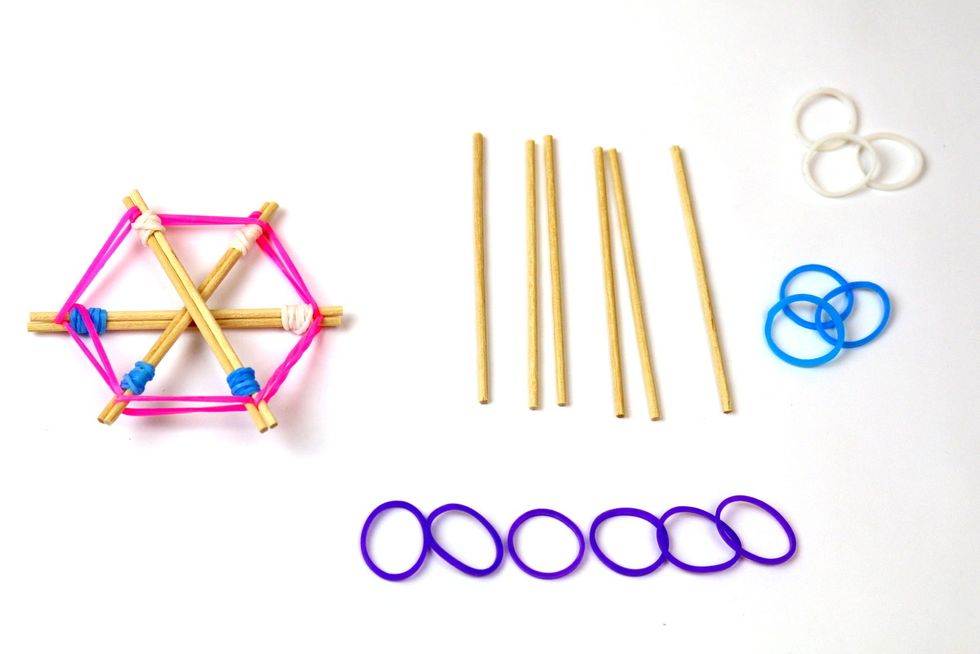 Get 6 small dowels and 12 rubber bands.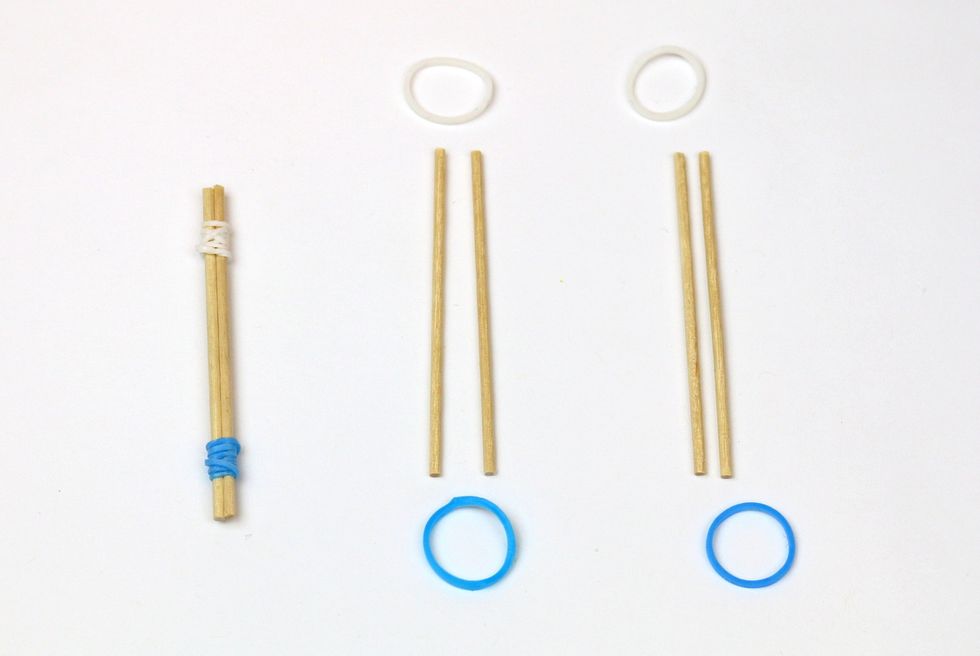 Group the dowels into twos and tie them together at the top and bottom with a colored rubber band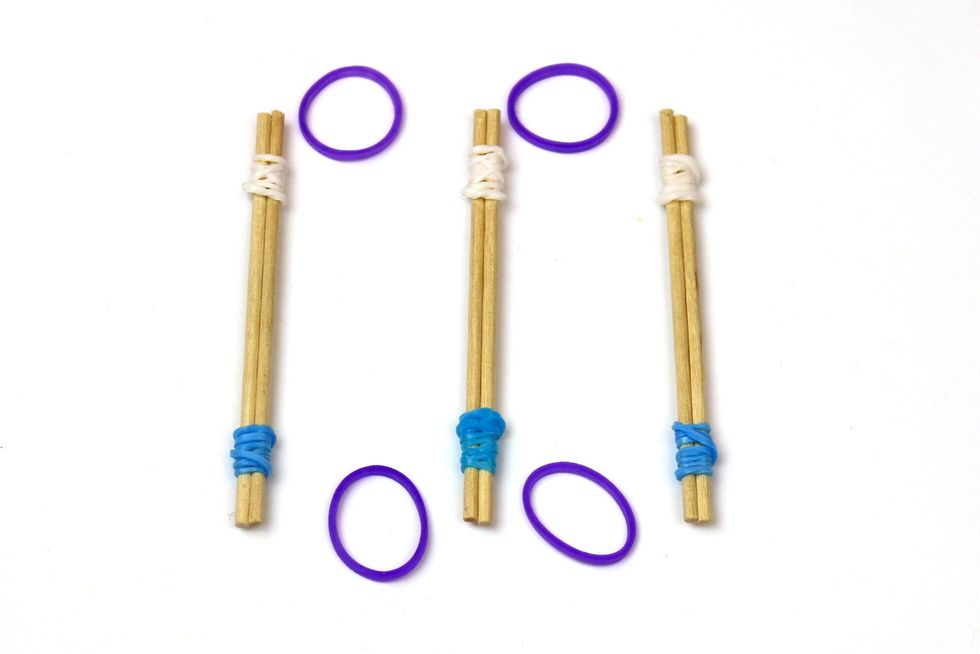 Put the tied dowels side by side vertically. Getting another 4 rubber bands, connect all the dowels together to make a 3-step ladder.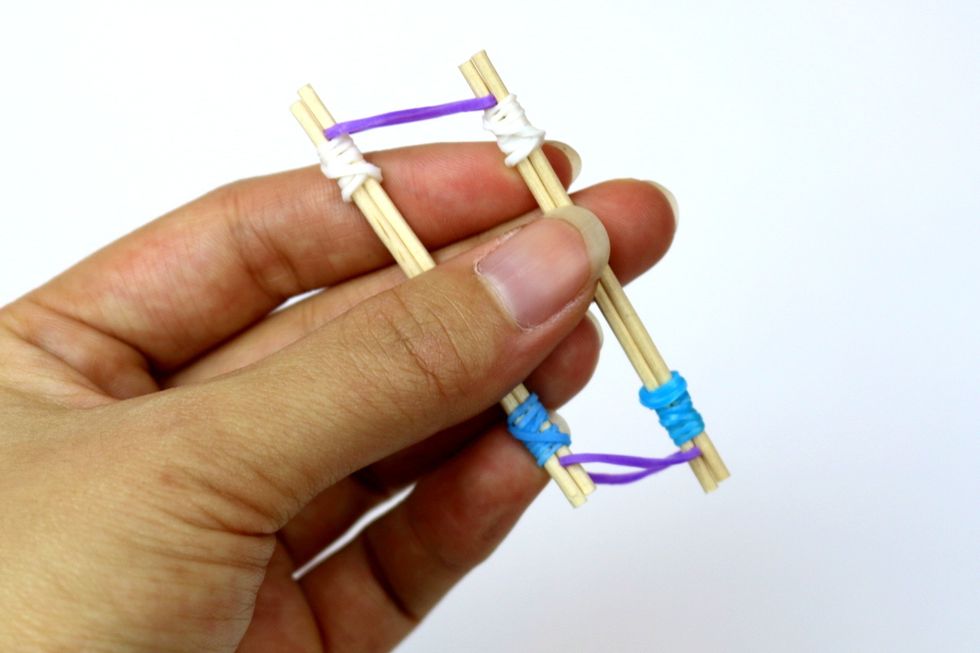 Tie the paired dowels together like this.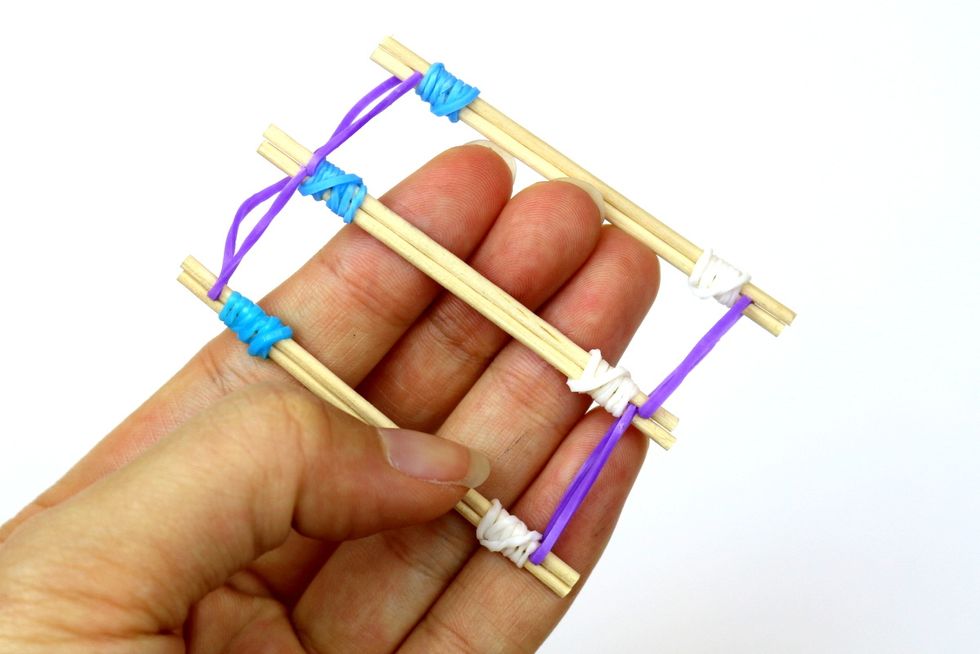 The 3 step ladder should look like this.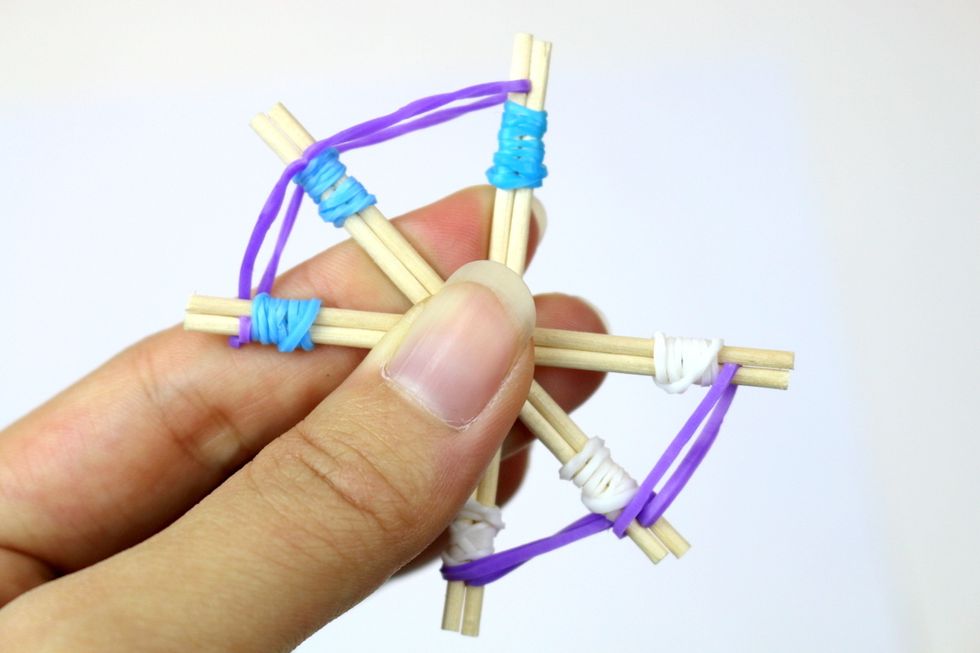 Twist the dowels so that they all intersect in the middle. See that the dowels form a wheel shape? Use 2 more rubber bands to complete the shape!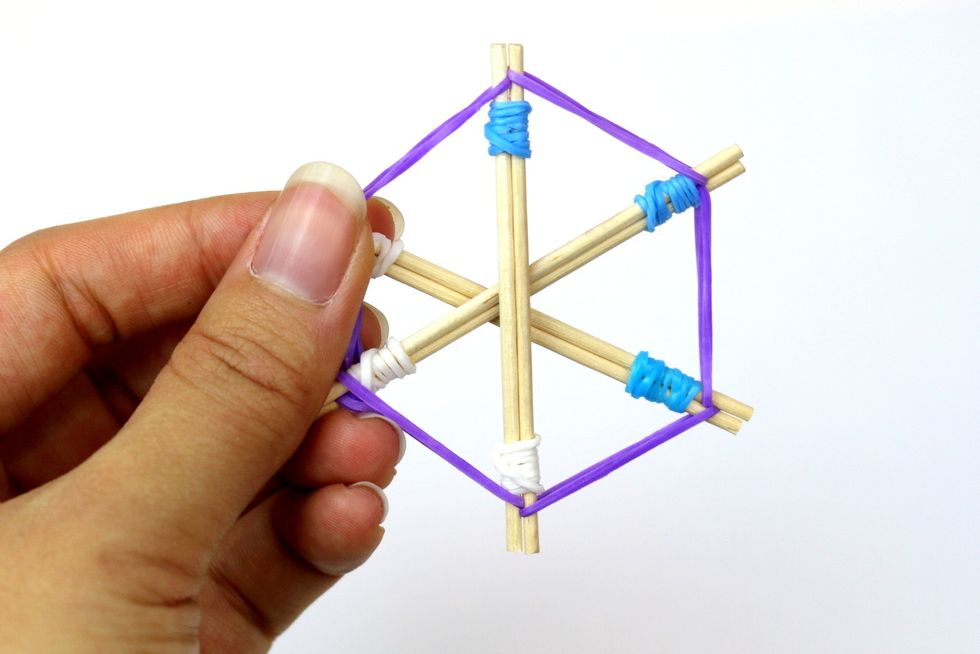 Now you have made your first tensegrity structure!
small colored rubber bands
small wooden dowels