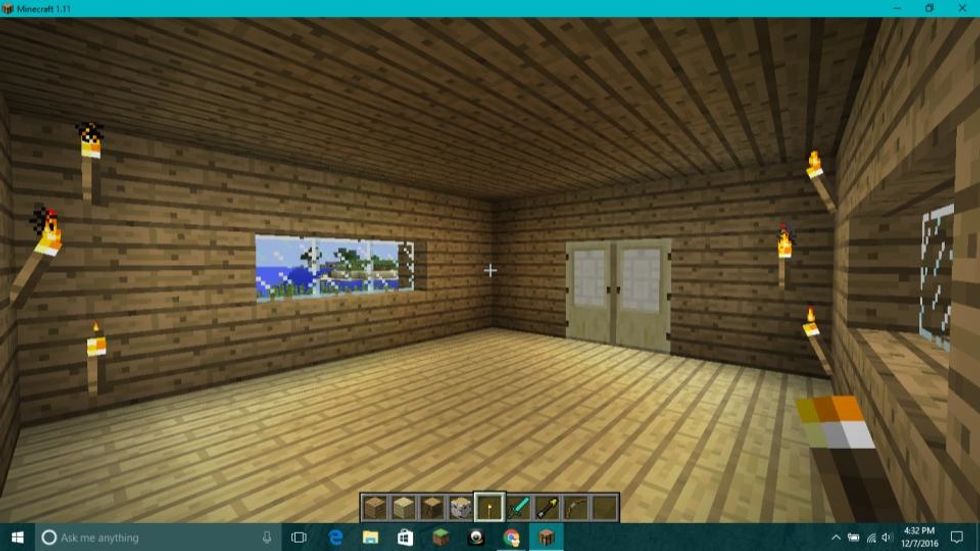 Clear one corner of your house/room of everything.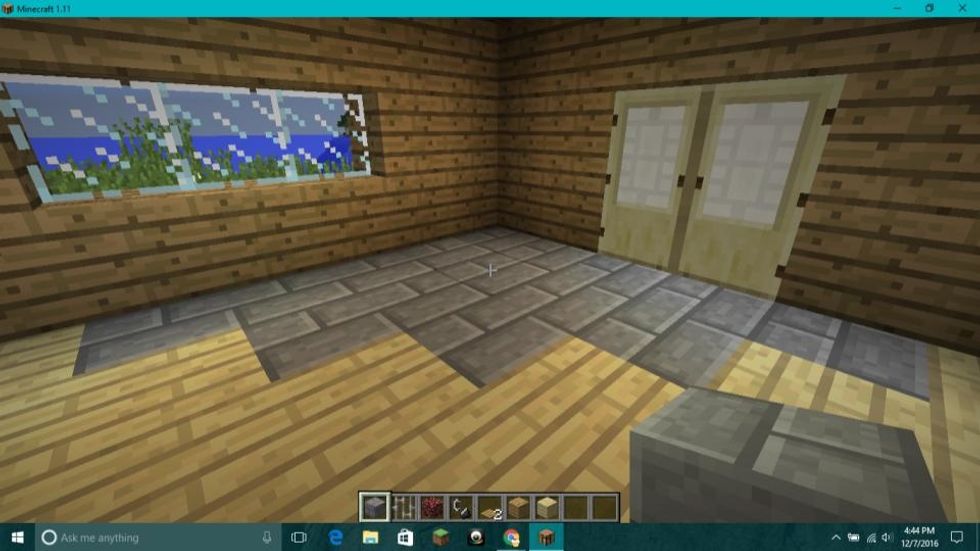 If your house is stone brick then you can skip this step. If not then make this pattern in the corner of your house so everything won't burn down.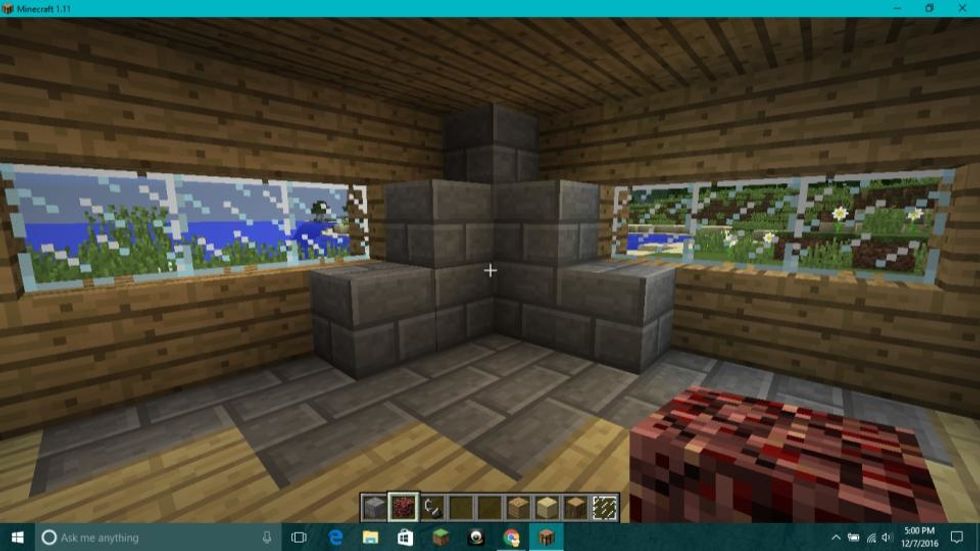 Then place the stone bricks in the corner in a stair formation on both sides of the corner and in the corner make a "pipe" or a column of stone bricks going up until it hits the roof.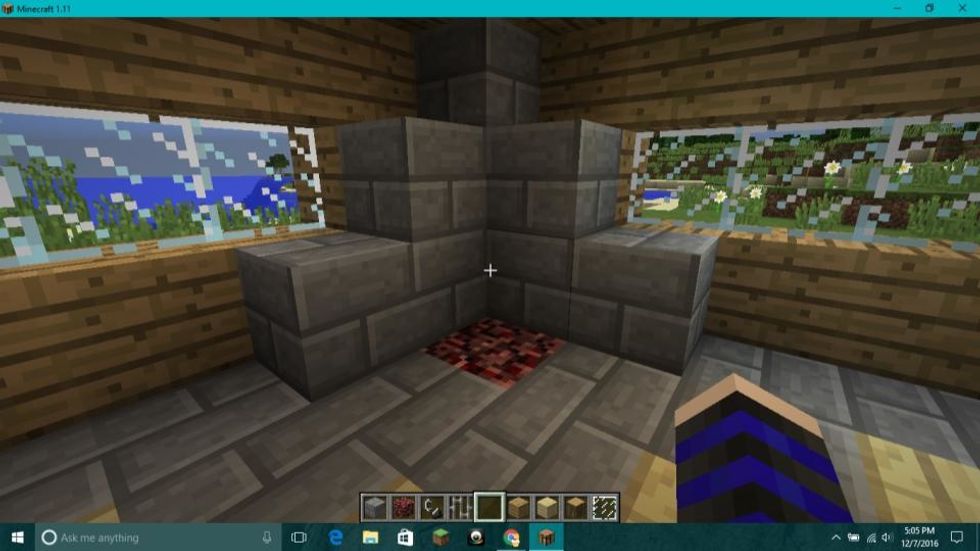 Place a block of nether rack in the corner of the stone bricks.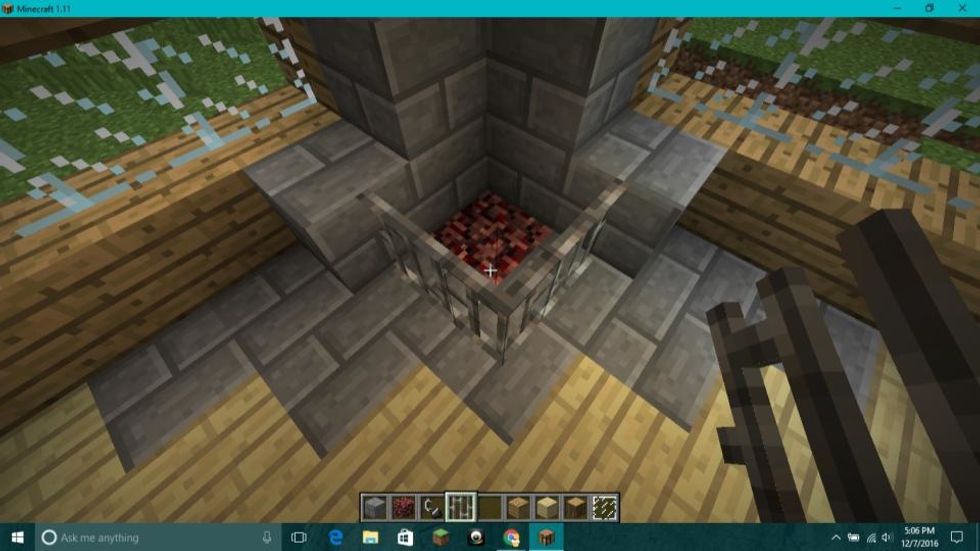 Place three iron bars around the nether rack.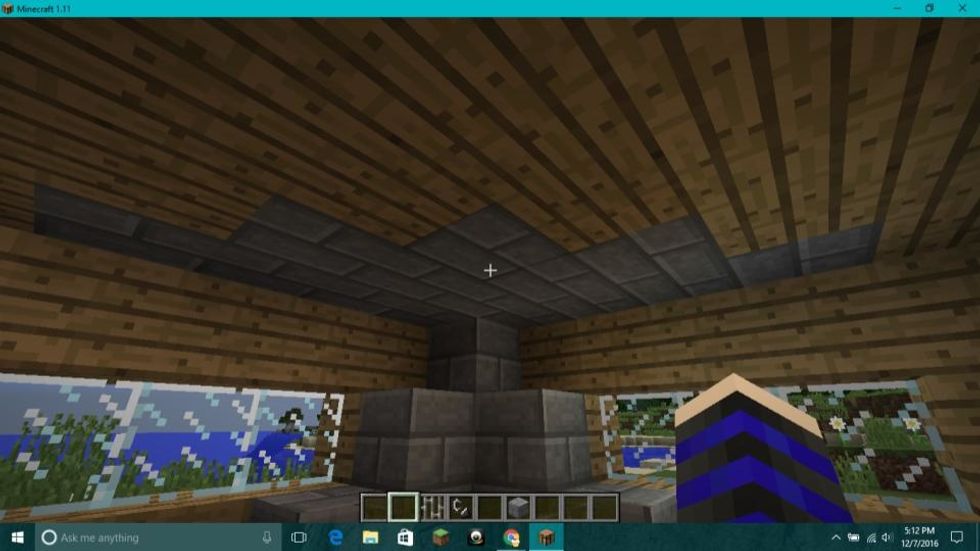 Repeat the pattern you did with stone bricks on the floor in the ceiling.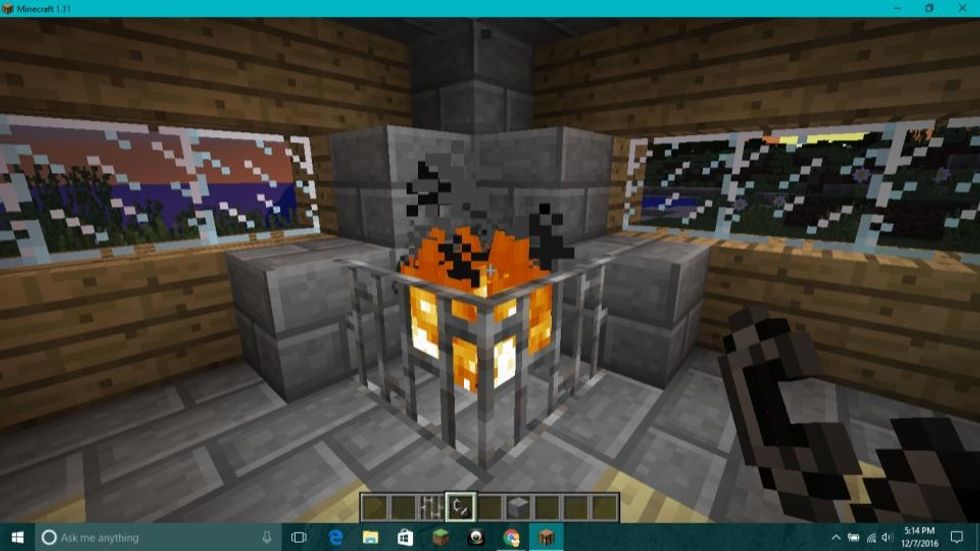 Use flint and steel to light up the nether rack.
Your done! Good job! Go and enjoy your warm fire at home!