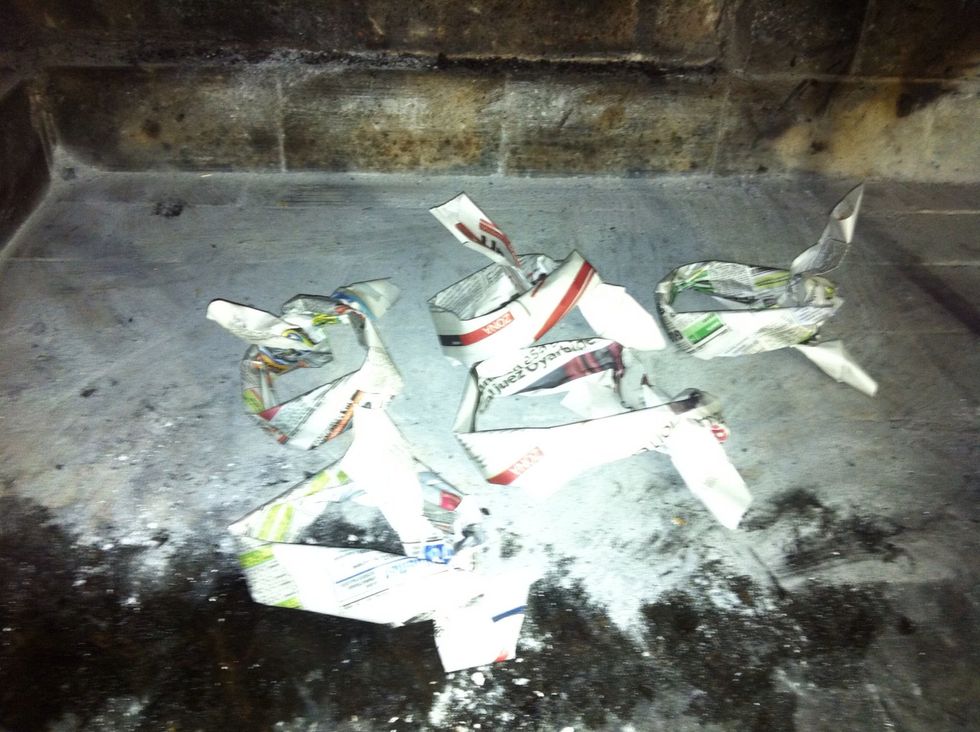 Make rolls of paper and tie them in circles. Hacer rollos de papel y atarlos en círculos.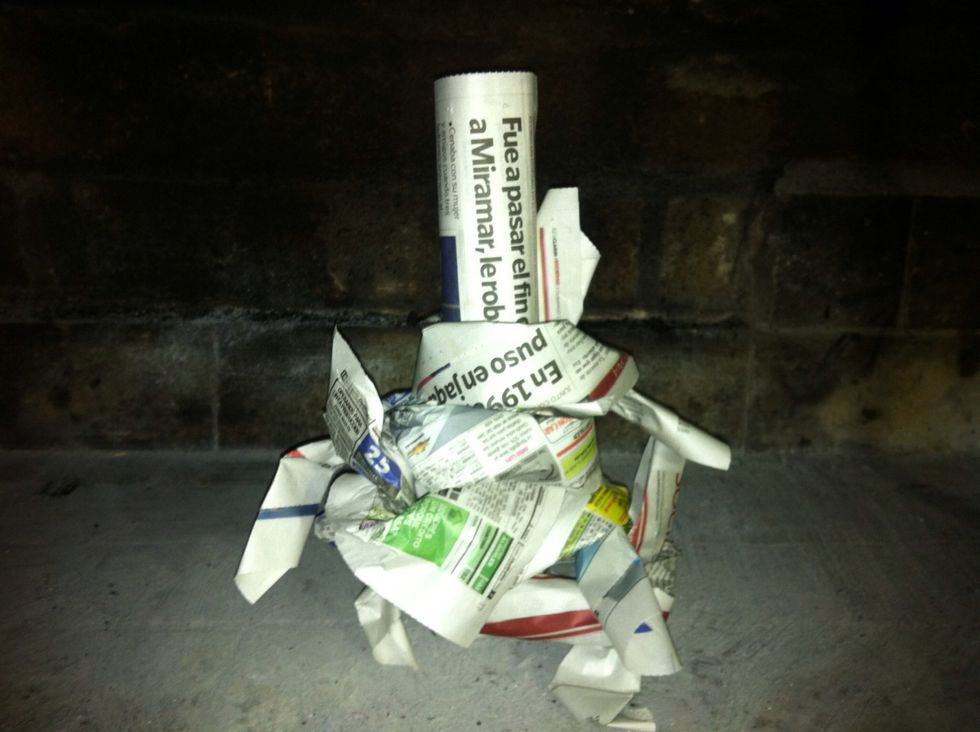 Make a tower with the rolls. Hacer una torre con los rollos. Se puede usar uno como chimenea.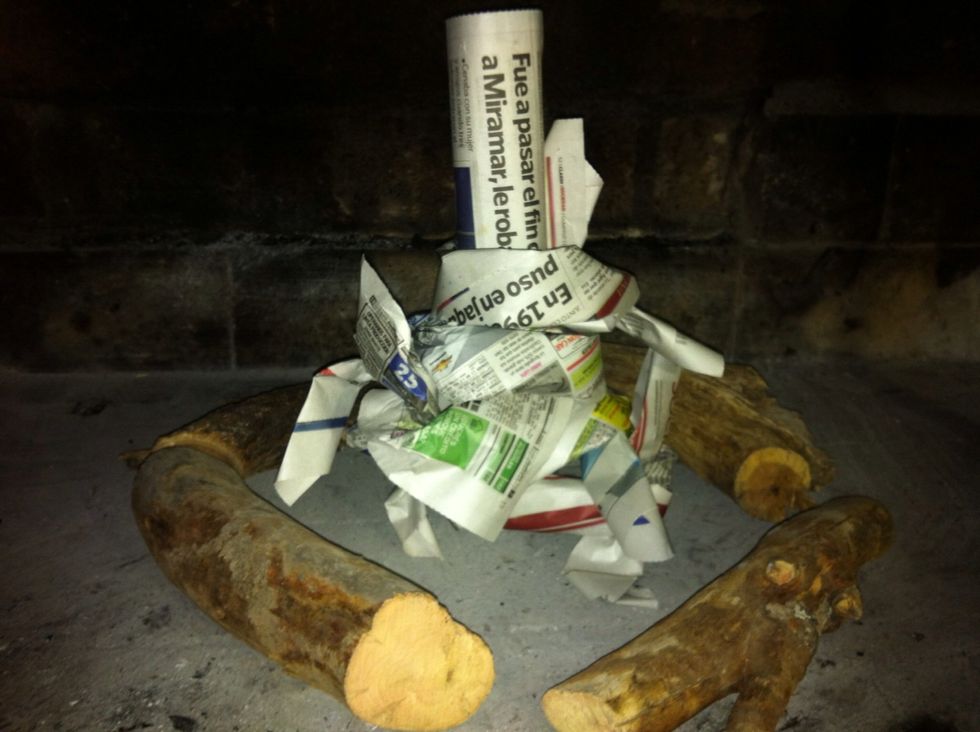 Put some woods to contain it. Poner unos tronquitos alrededor para contener el fuego.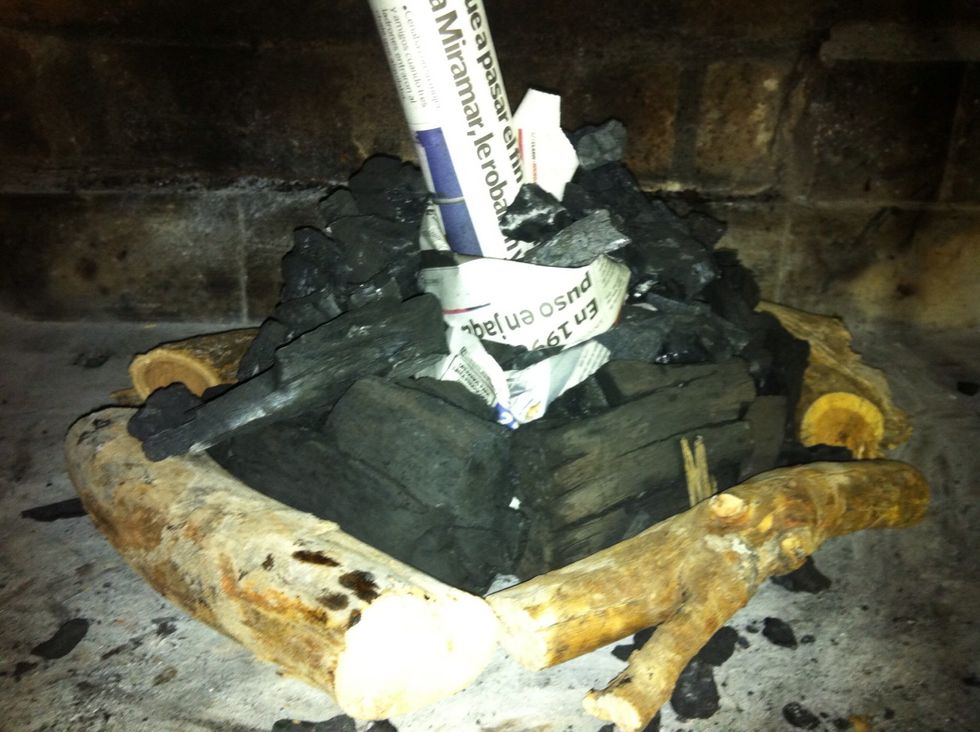 Put the vegetable carbon like a volcano. Completar el "volcán" con el carbón.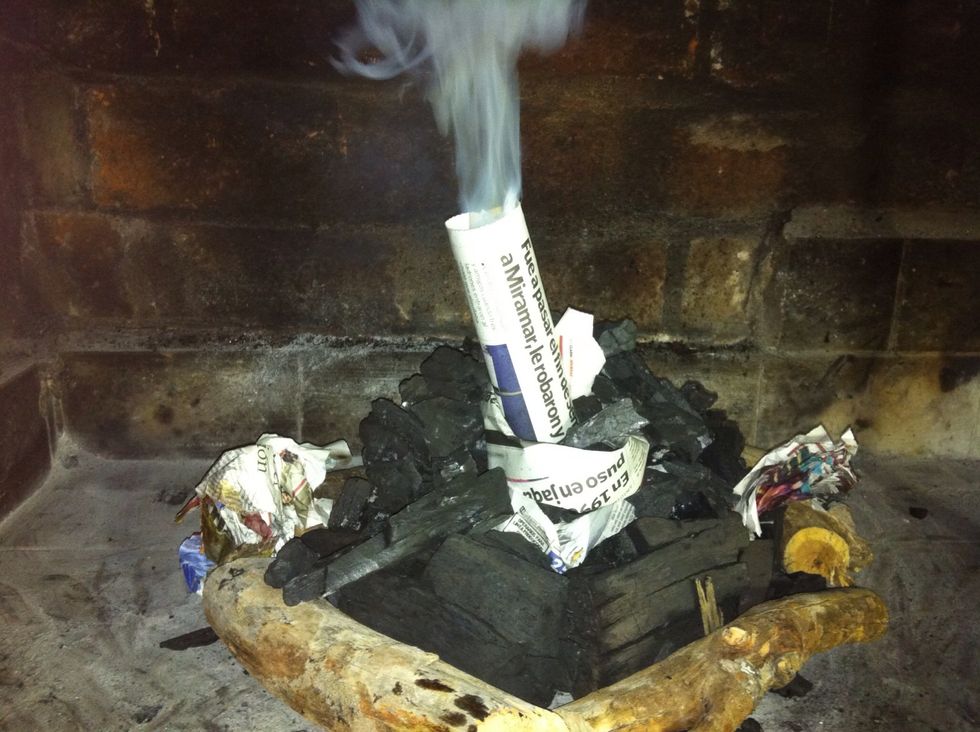 Burn a piece of paper and throw it into the volcano. Encender un papelito y tirarlo en el centro del volcán.
Let it go and don't blow. Dejar que se prenda sin soplar.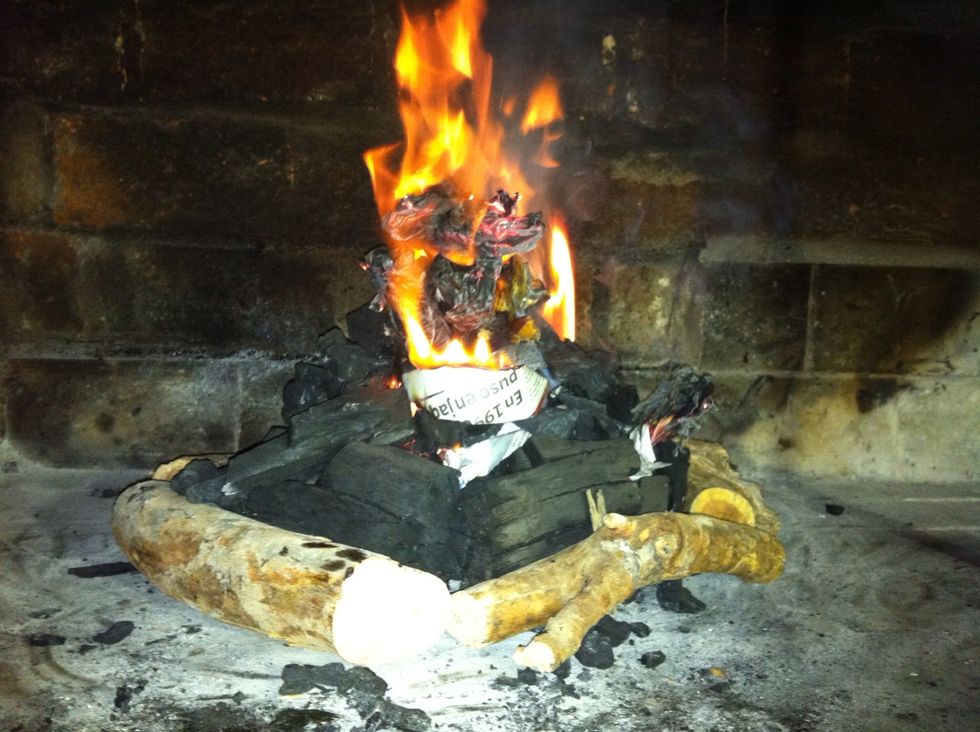 The fire is coming in 7 minutes. El fuego estará encendido en 7 minutos.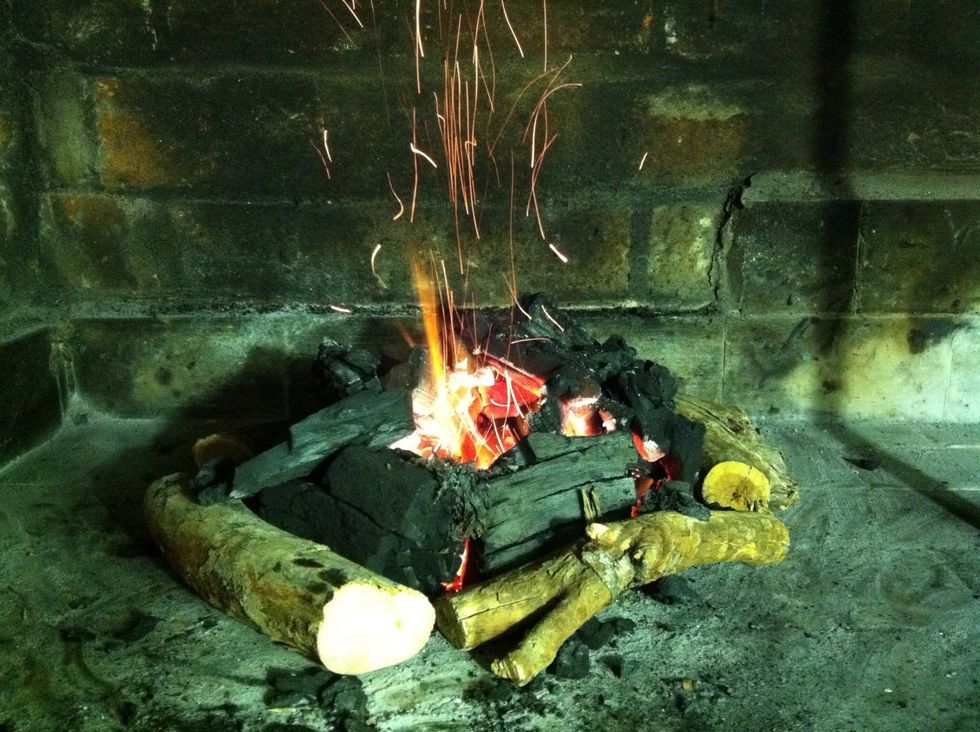 Done! Let it burn until you see al red and enjoy your barbecue ;-) Listo! Dejar que enciendan bien las brasas y a disfrutar el asado com un rico Malbec.
Vegetable carbon
Paper
Wood
Match