Looks fancy. Simple and tasty. Enjoy!
6
This is a fairly simple recipe which you could make with any filling but I had lots of herbs in the garden and I thought it would be a great way to use them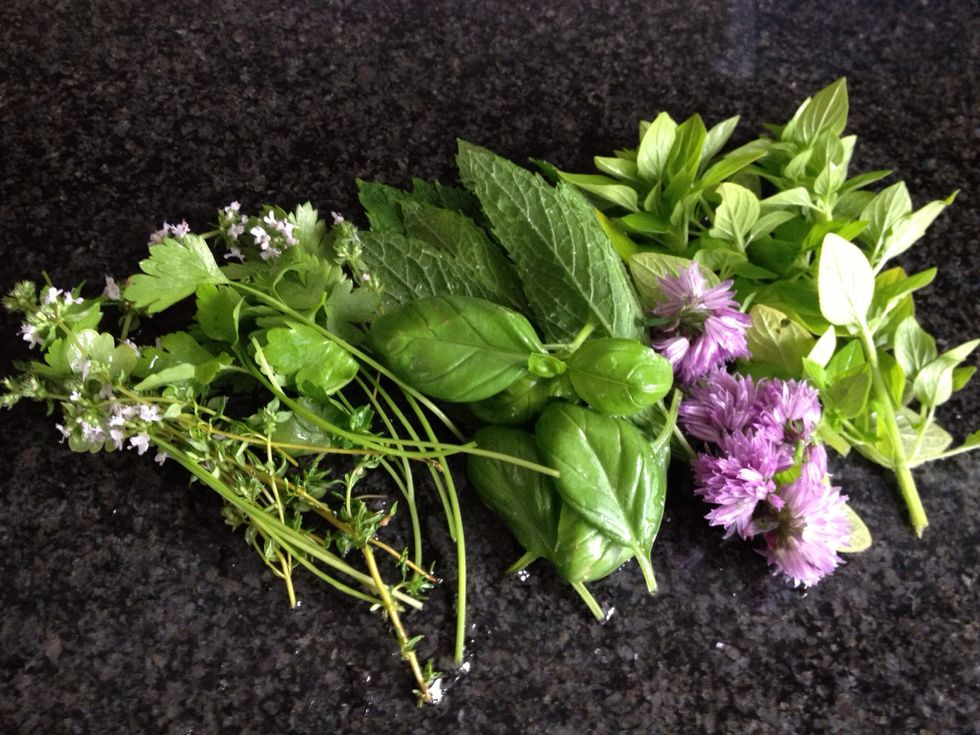 Makes one omelette. Start with about 3 handfuls of soft herbs. Here I have thyme, basil, parsley, mint, chive flowers (they add a prettiness and mild chive flavour) and marjoram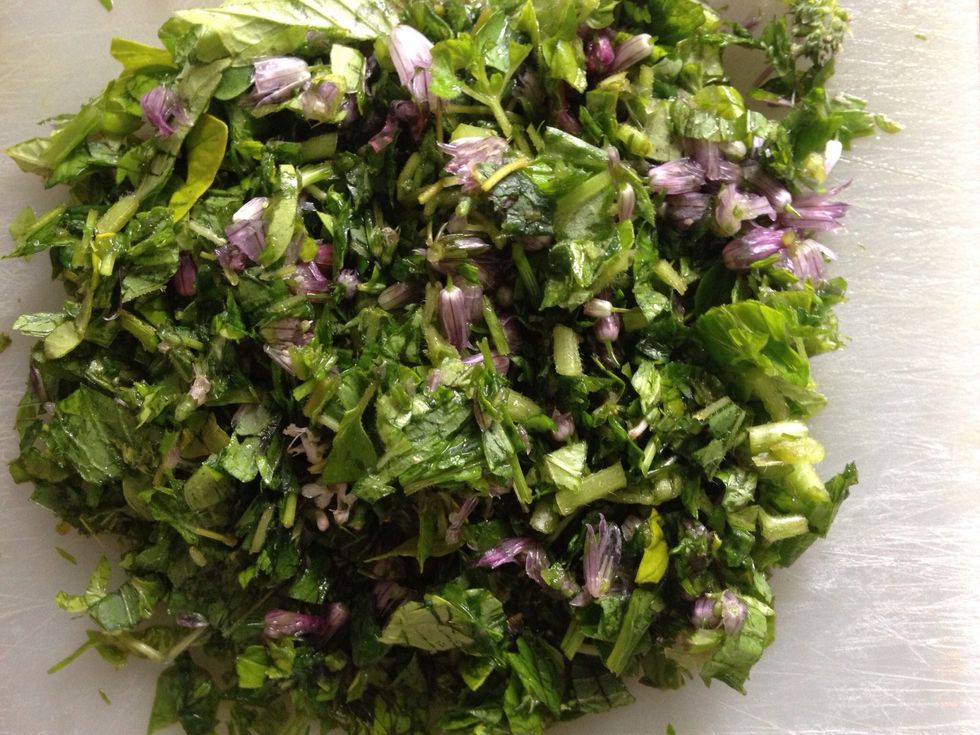 Wash them well and chop them relatively finely. You don't want to chop them until they turn to mush.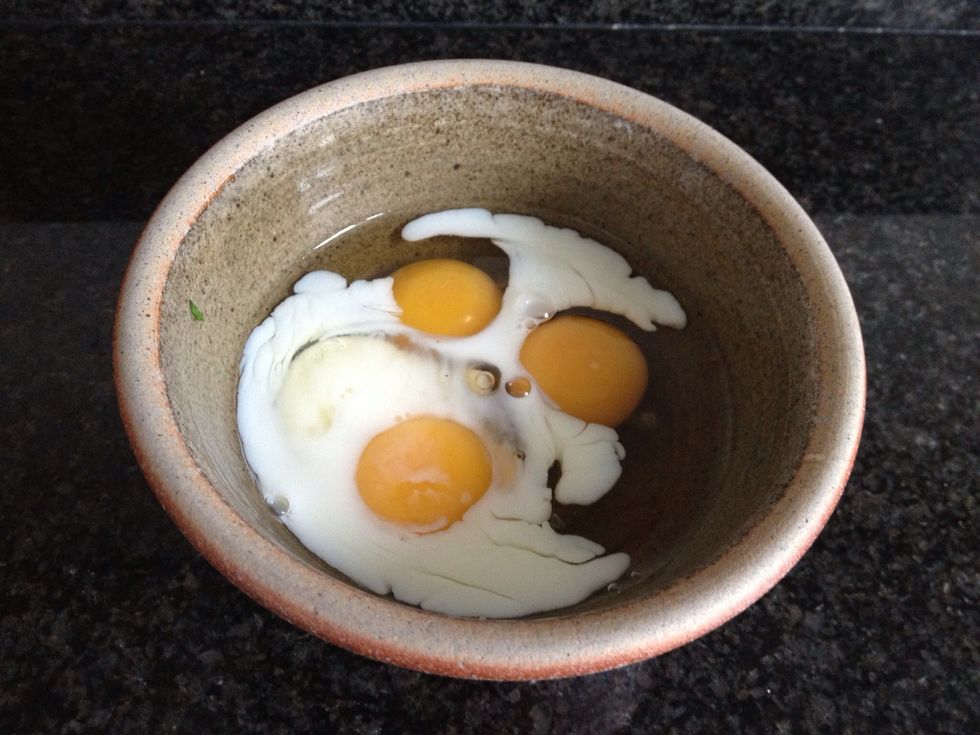 Take three eggs (you can just use egg whites or a mixture to lower the fat content) and add 1 tbsp almond milk (or your milk of choice)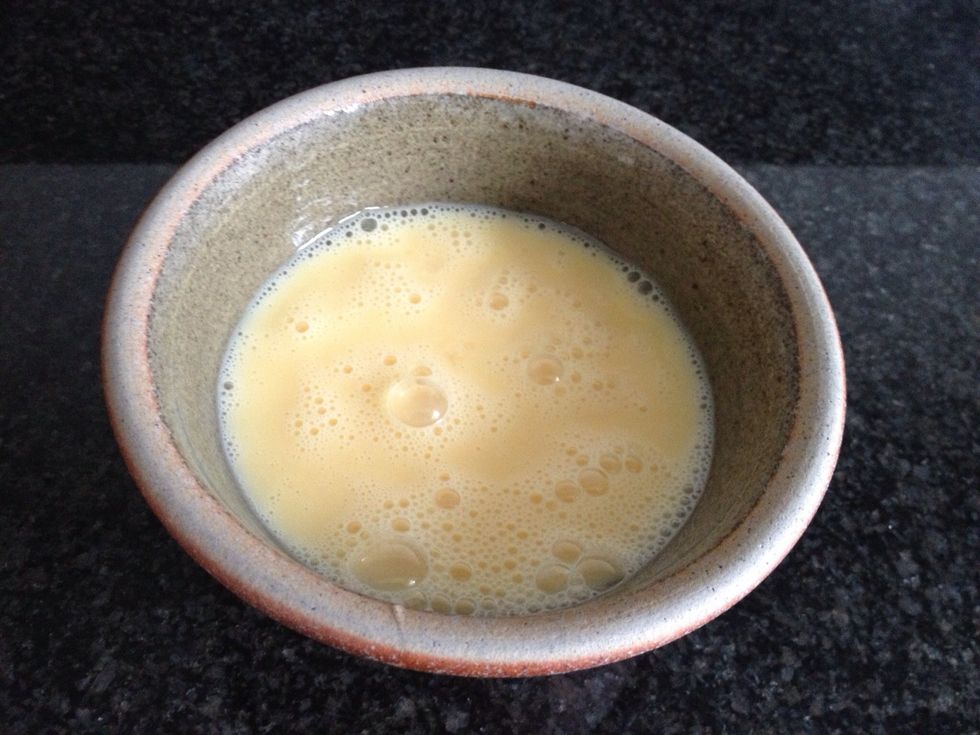 Whisk the eggs until they are fully incorporated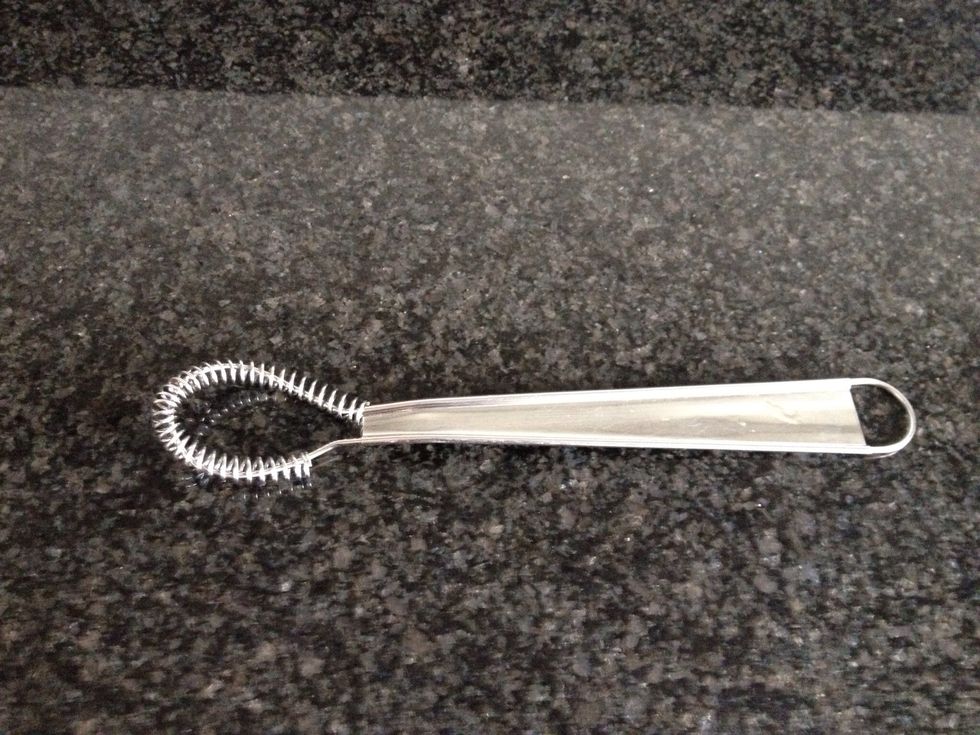 I use this 'magic whisk' which although it looks small and innocuous works incredibly well! If you're in the UK I bought this from Lakeland years ago but I have seen them elsewhere since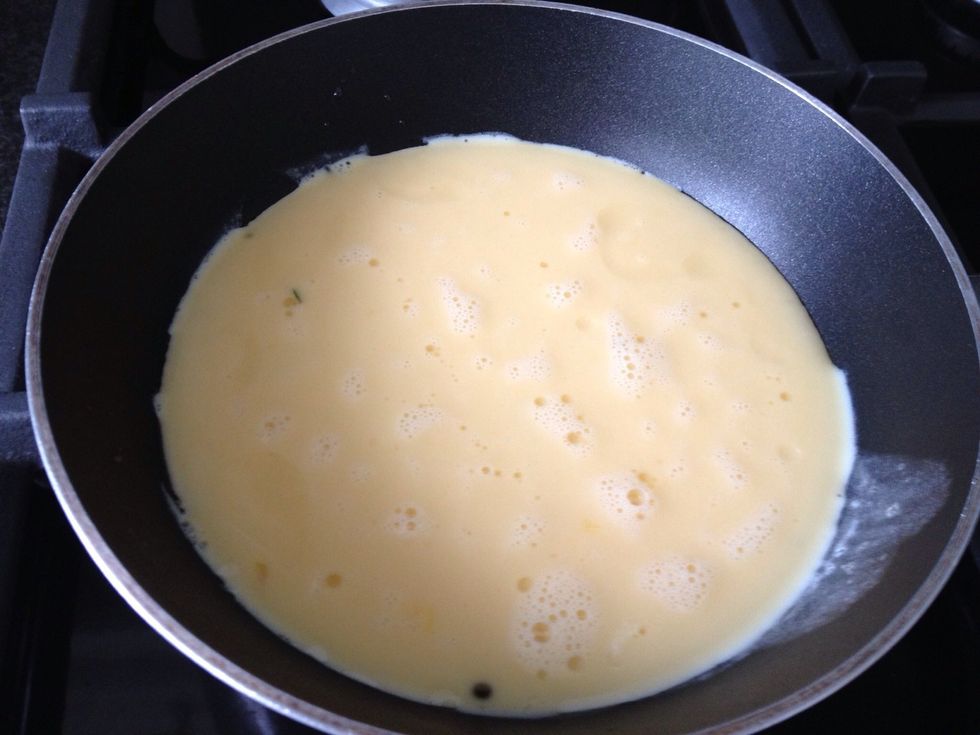 Preheat your pan and wipe or spray with a little olive oil. Pour in your egg mixture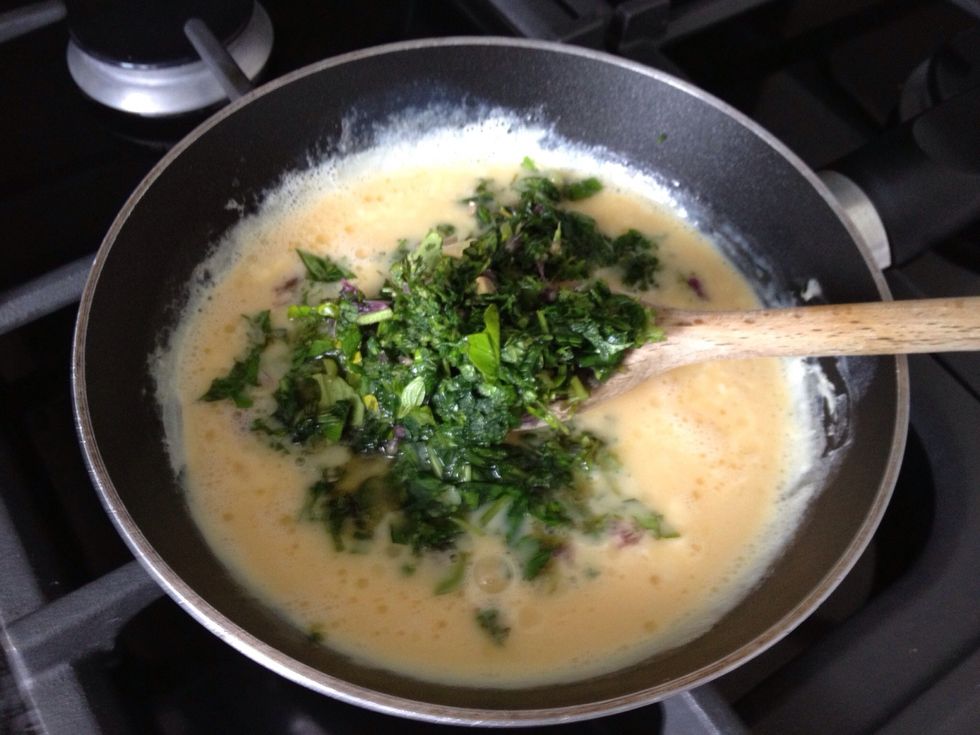 Add your herbs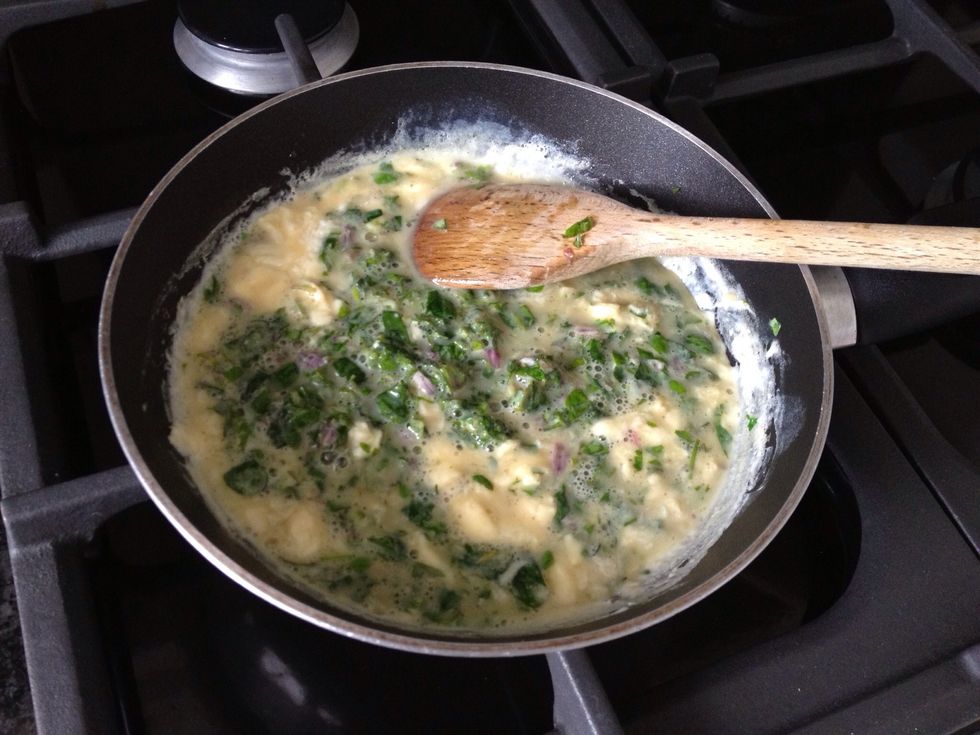 To make a good omelette you want to keep the eggs moving at first to get a better texture. So use a wooden spoon to stir the eggs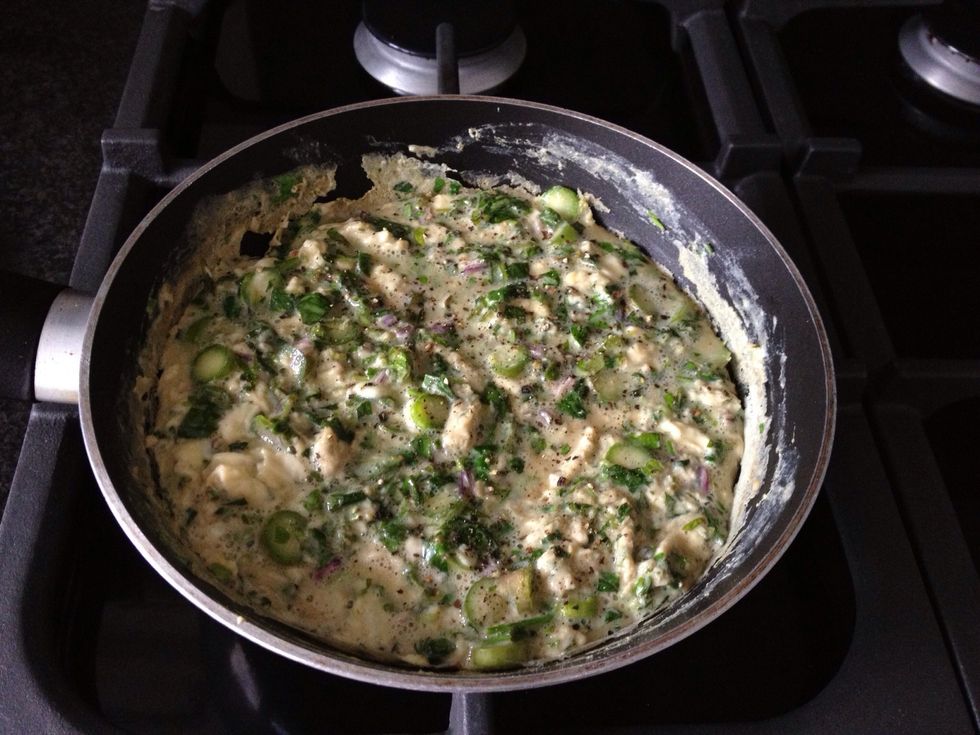 Once it starts to set, stop stirring and add a little freshly ground black pepper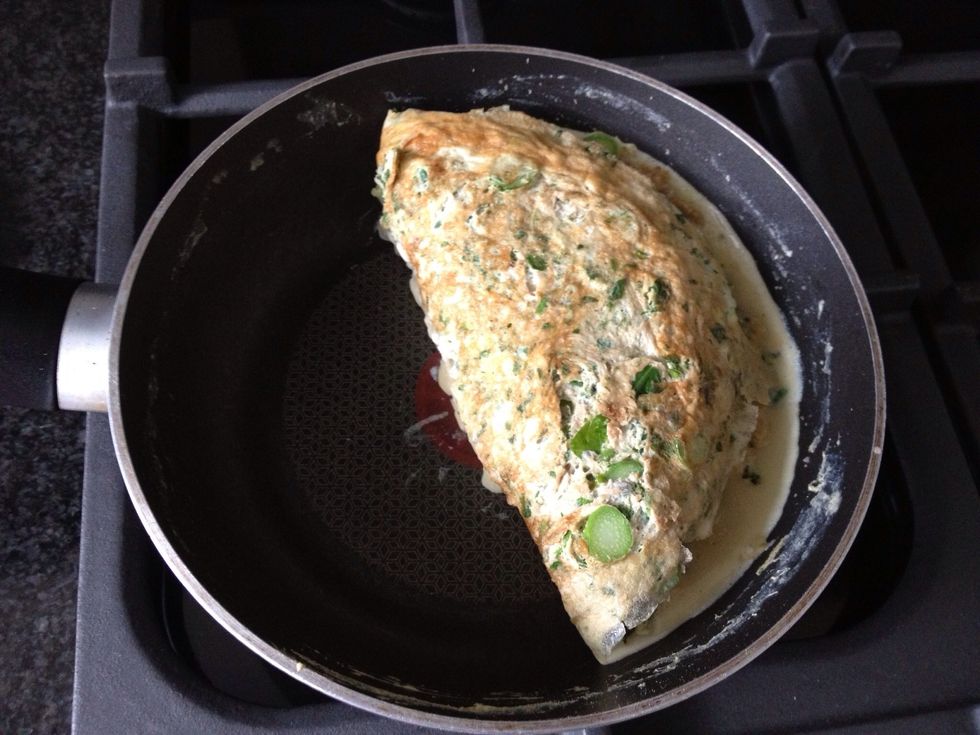 When the eggs are set on the top flip over half of the omelette
Serve with green salad. Great for a lunch or light supper. I also often eat omelettes for breakfast. Enjoy!
Find more recipes in my other guides or at www.theschoolofbalance.com and follow me on twitter @schoolbalance or The School of Balance on Facebook
The creator of this guide has not included ingredients
The School Of Balance
Nutrition + Fitness + Mindset + Happiness + Relaxation\n\nThe Pathway to a Happier, Healthier and Balanced You