Make a Festive Cranberry Orange Cream Trifle
5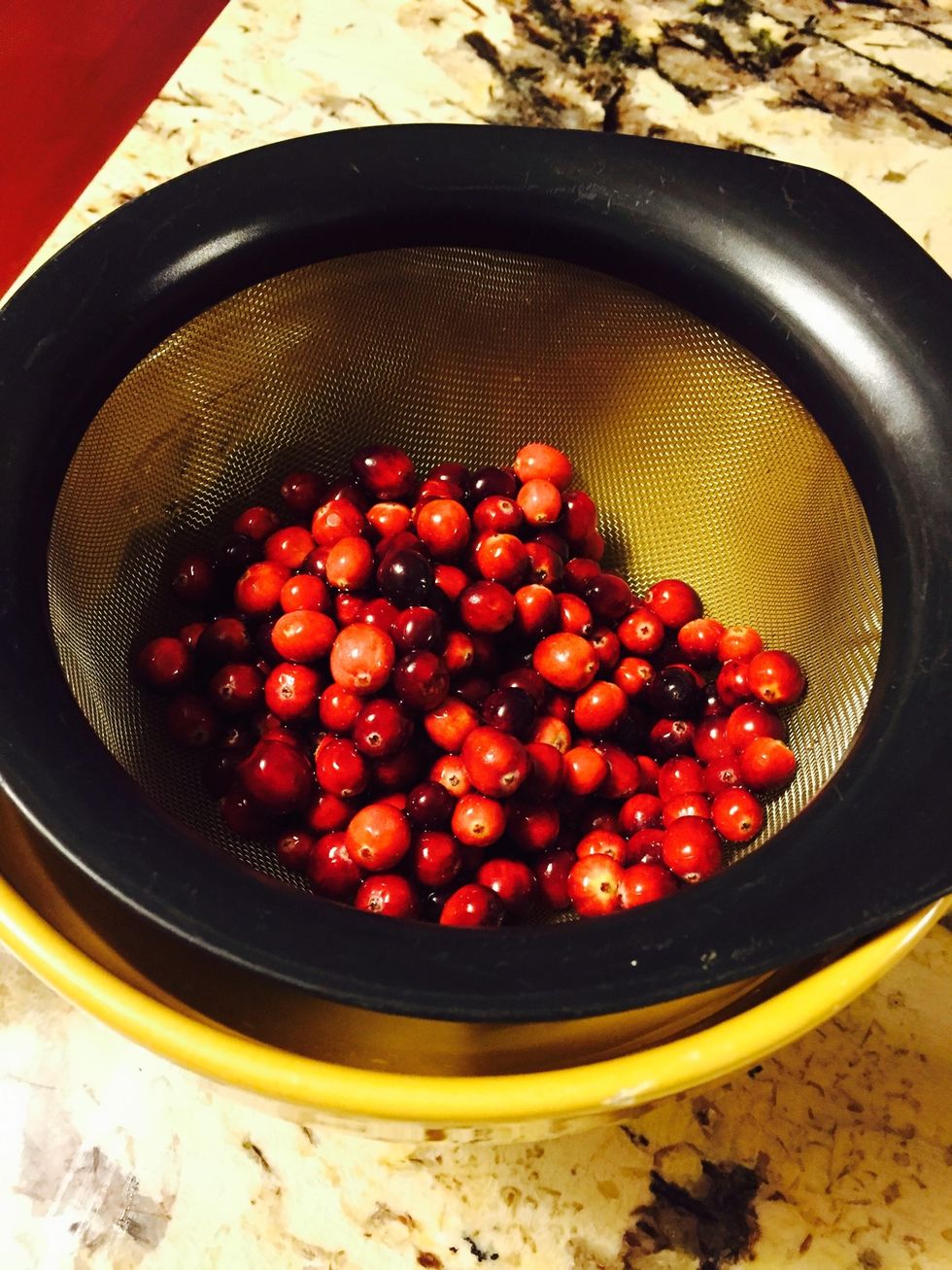 The night before, bring 2C water & 2C sugar to a low boil--just until the sugar dissolves. Cool for 20 minutes. Add 2 C fresh cranberries and refrigerate over night. When ready, see step 10.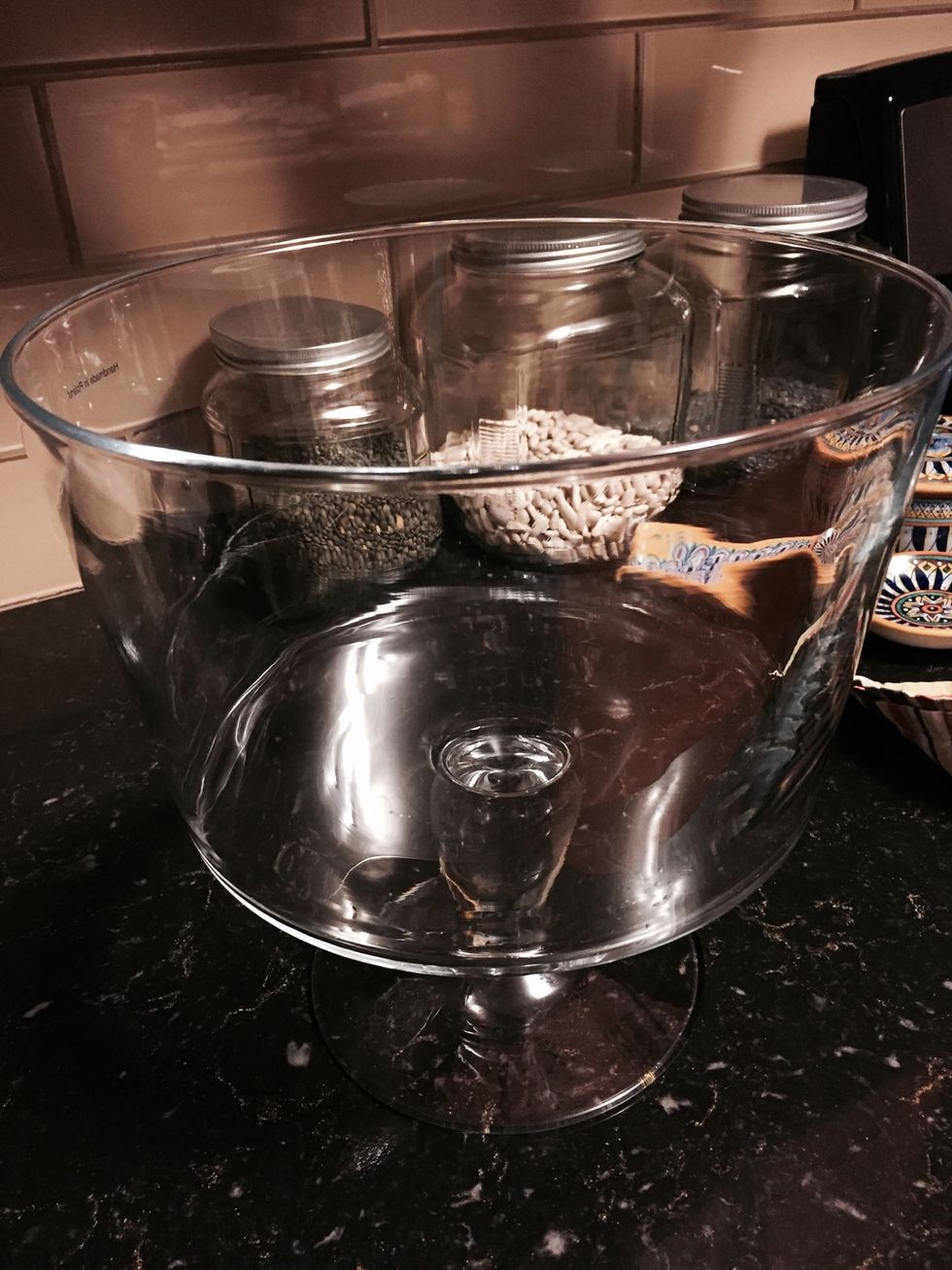 Next day... Start with a beautiful trifle bowl.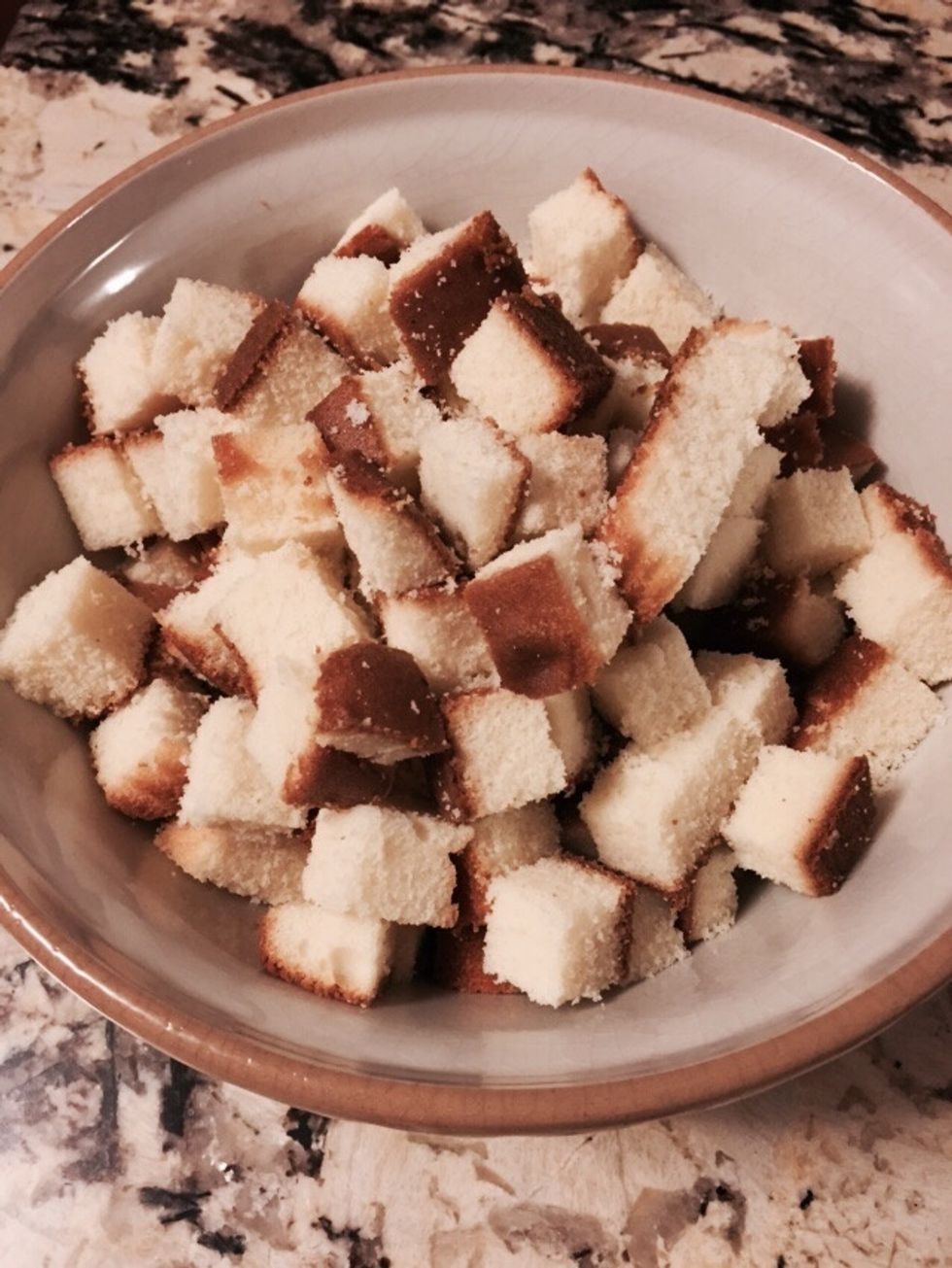 Cube 2-10oz pound cakes into 1" squares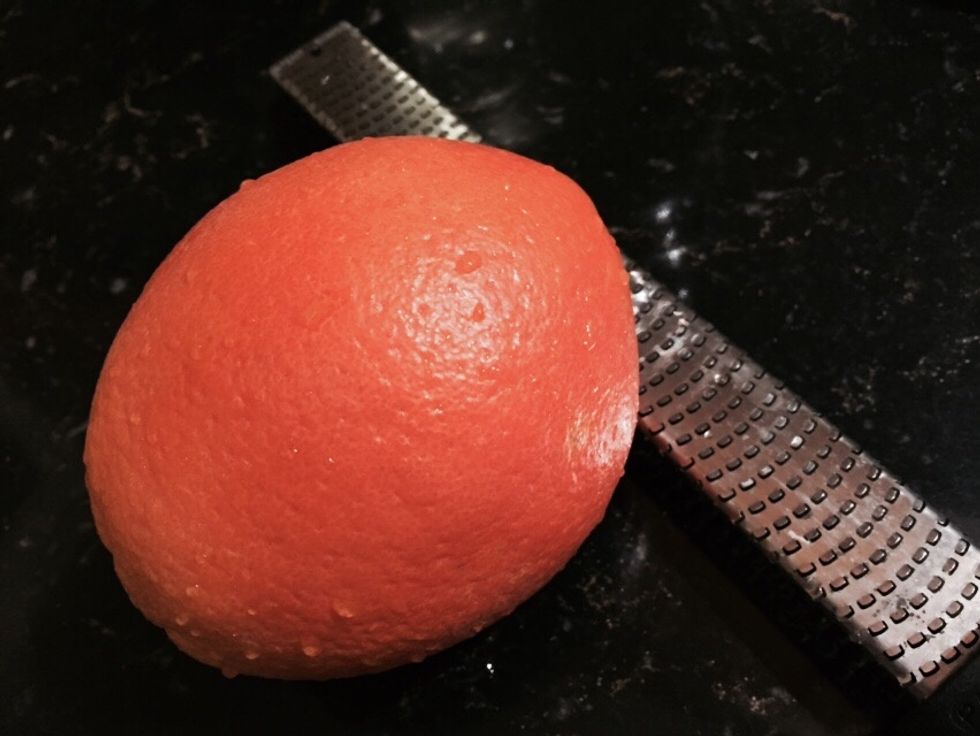 Zest 4 oranges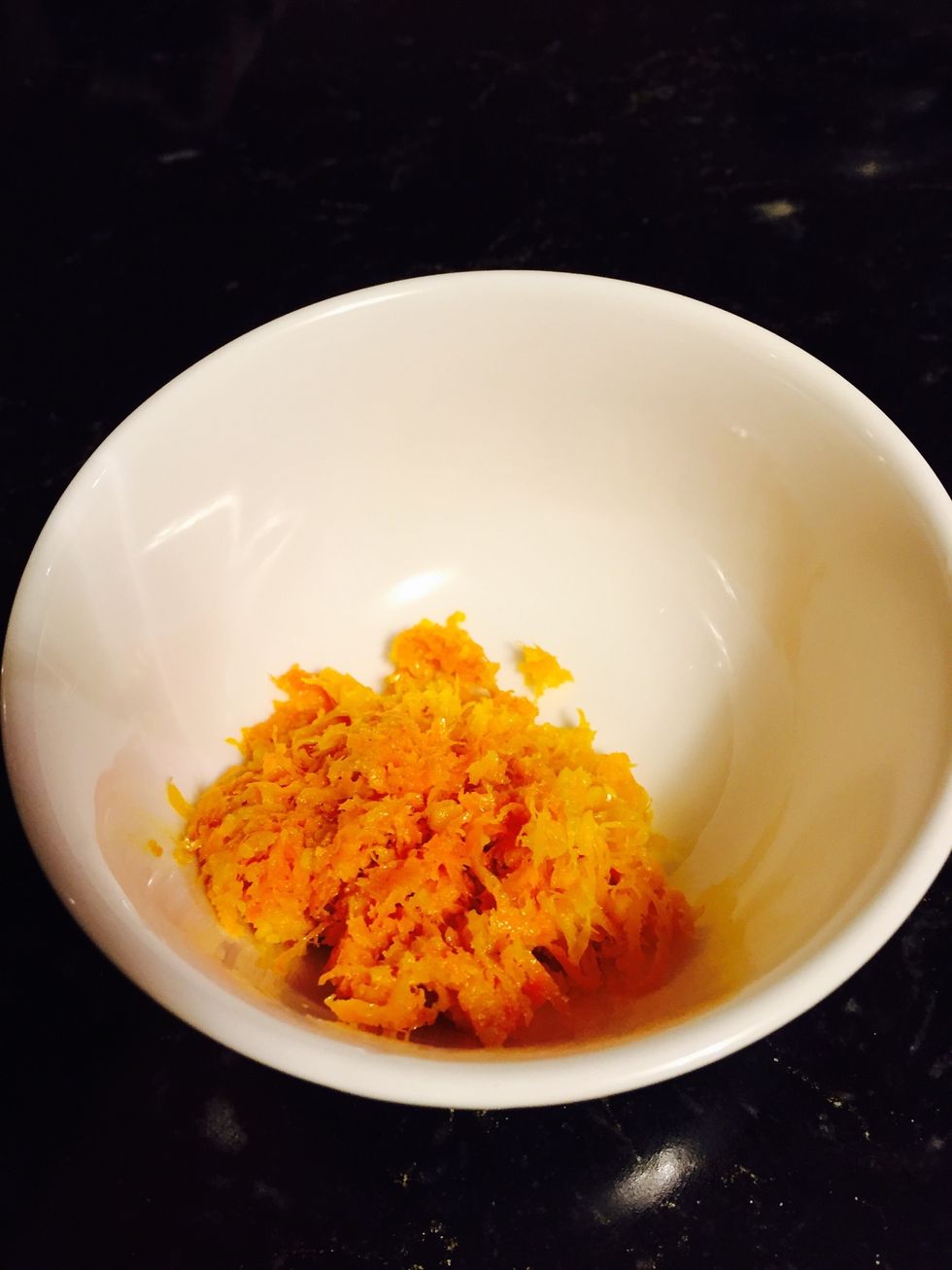 This is approx 2 T from 2 oranges. You'll need 4T total.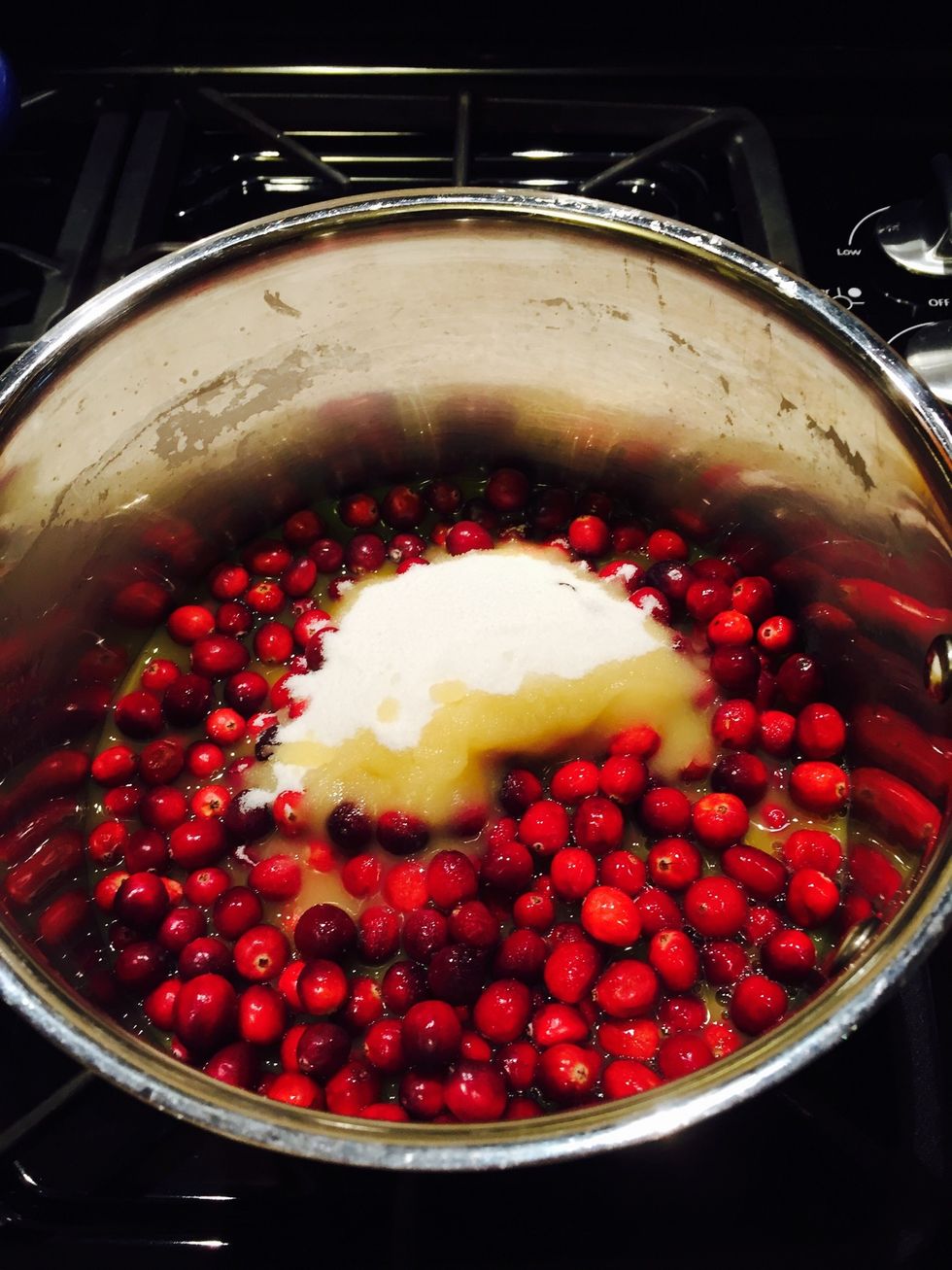 In med sauce pan add 12 oz bag fresh cranberries, 1 1/4C sugar, 1T orange zest, 1C OJ on med heat until you start to hear berries pop--10-15 minutes total. Turn off heat, set aside to cool.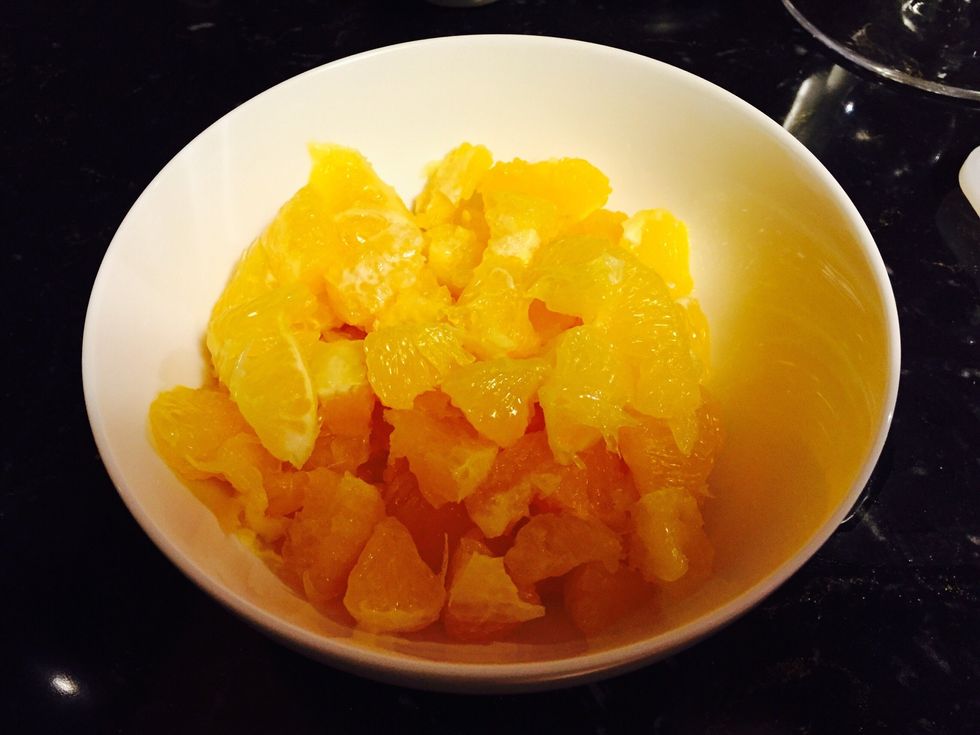 While the cranberries are cooking, section 4 oranges removing the pith and cutting into small pieces.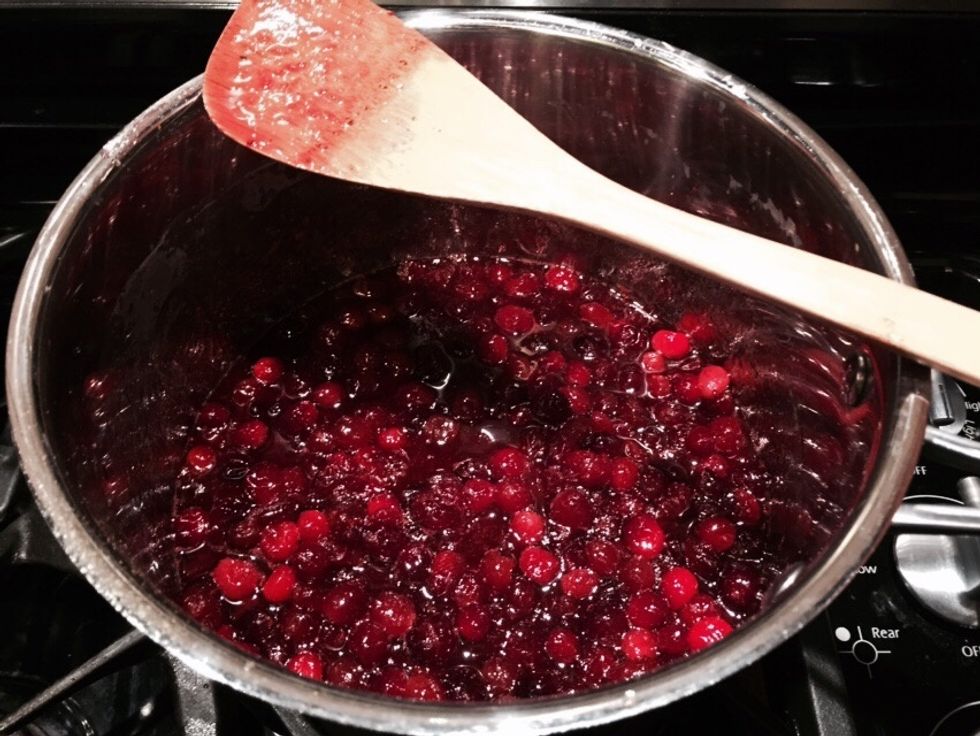 When the cranberries have cooked down and cooled, you'll have a wonderful cranberry sauce like this.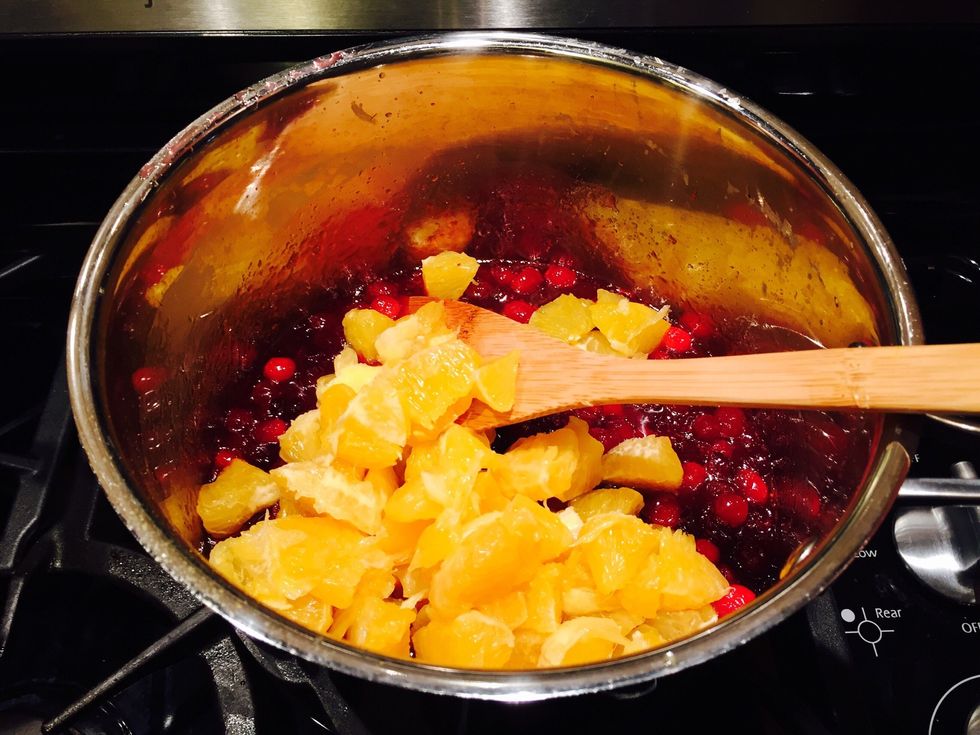 After the cranberries have cooled down, add the fresh sectioned oranges and lightly stir. You'll want the oranges to maintain their shape. (I wonder how yummy this would be for waffles??)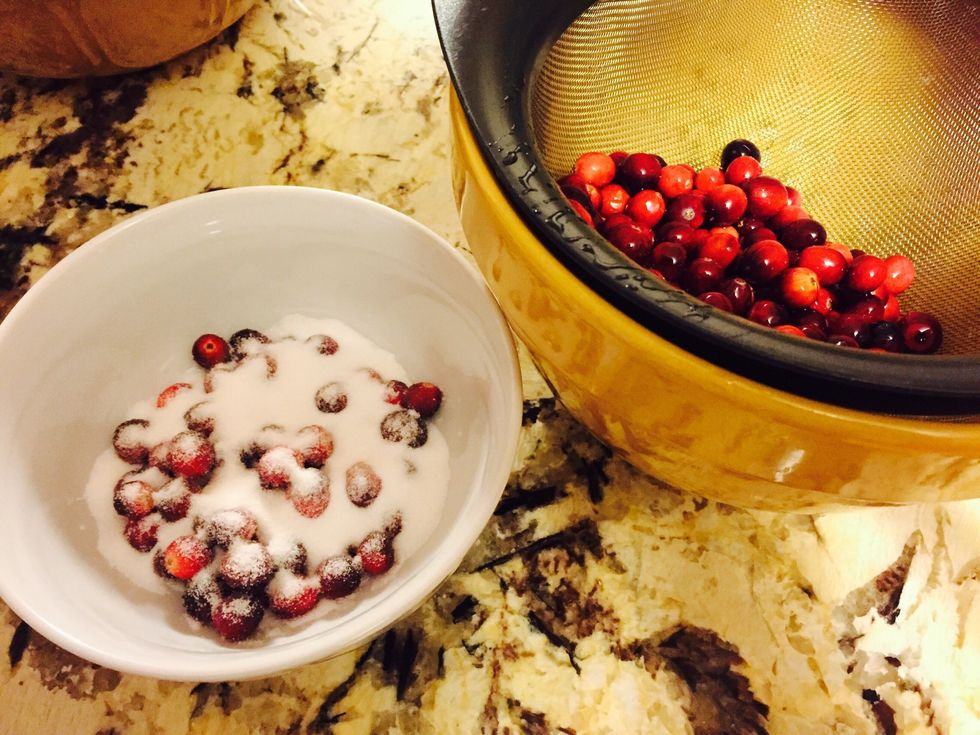 Strain the cranberries from the previous night and in small batches, roll them in sugar. Set aside for the topping.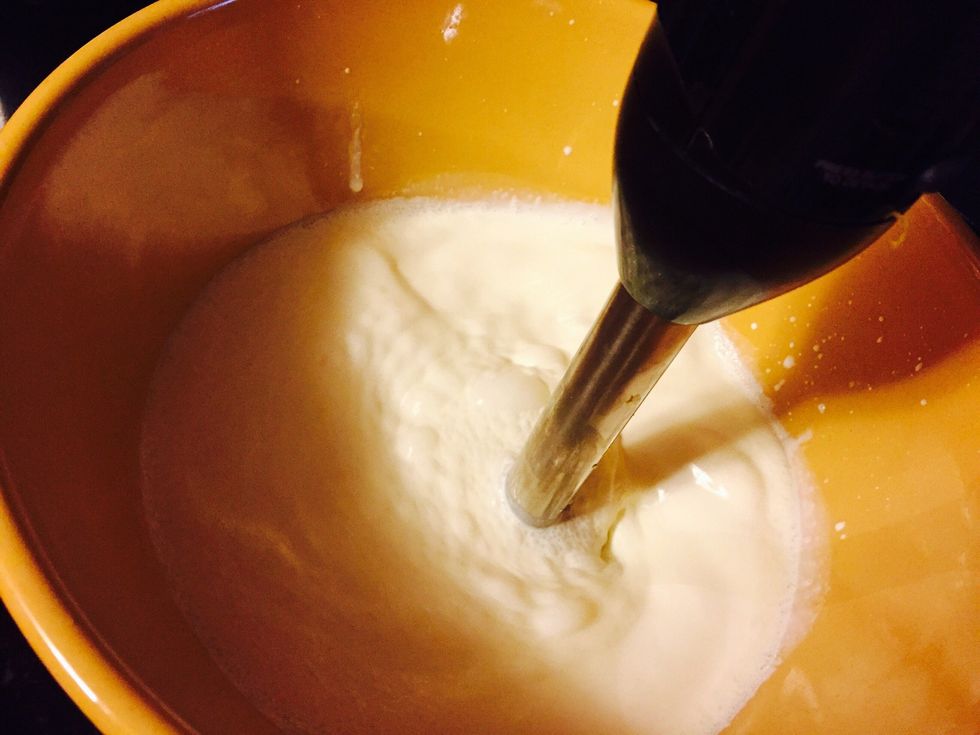 Whip 4 C heavy whipping cream, 1/2 C sugar, 1T orange zest & 1.5 t vanilla. Set aside.
Everything ready?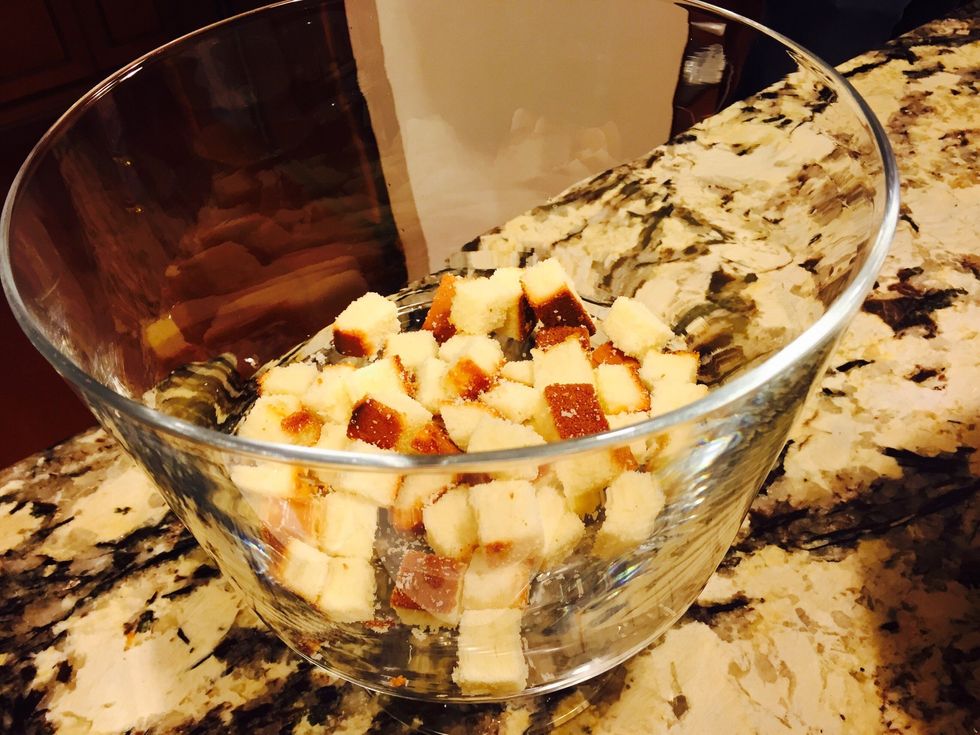 Start with layer of 1/3 of pound cake, then 1/3 of cranberry sauce, then 1/3 of whipped cream. Repeat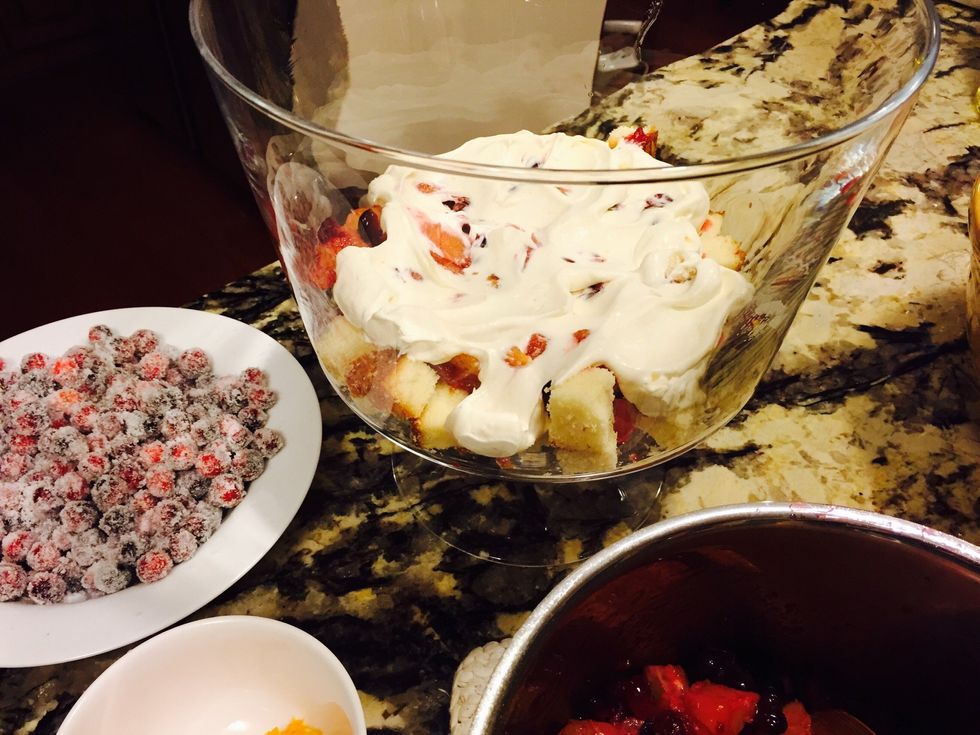 Use a spatula to get whipped cream spread into the cracks. The trick to a great trifle is the balance between soggy pound cake & dry pound cake. You want just enough but not too much flavor.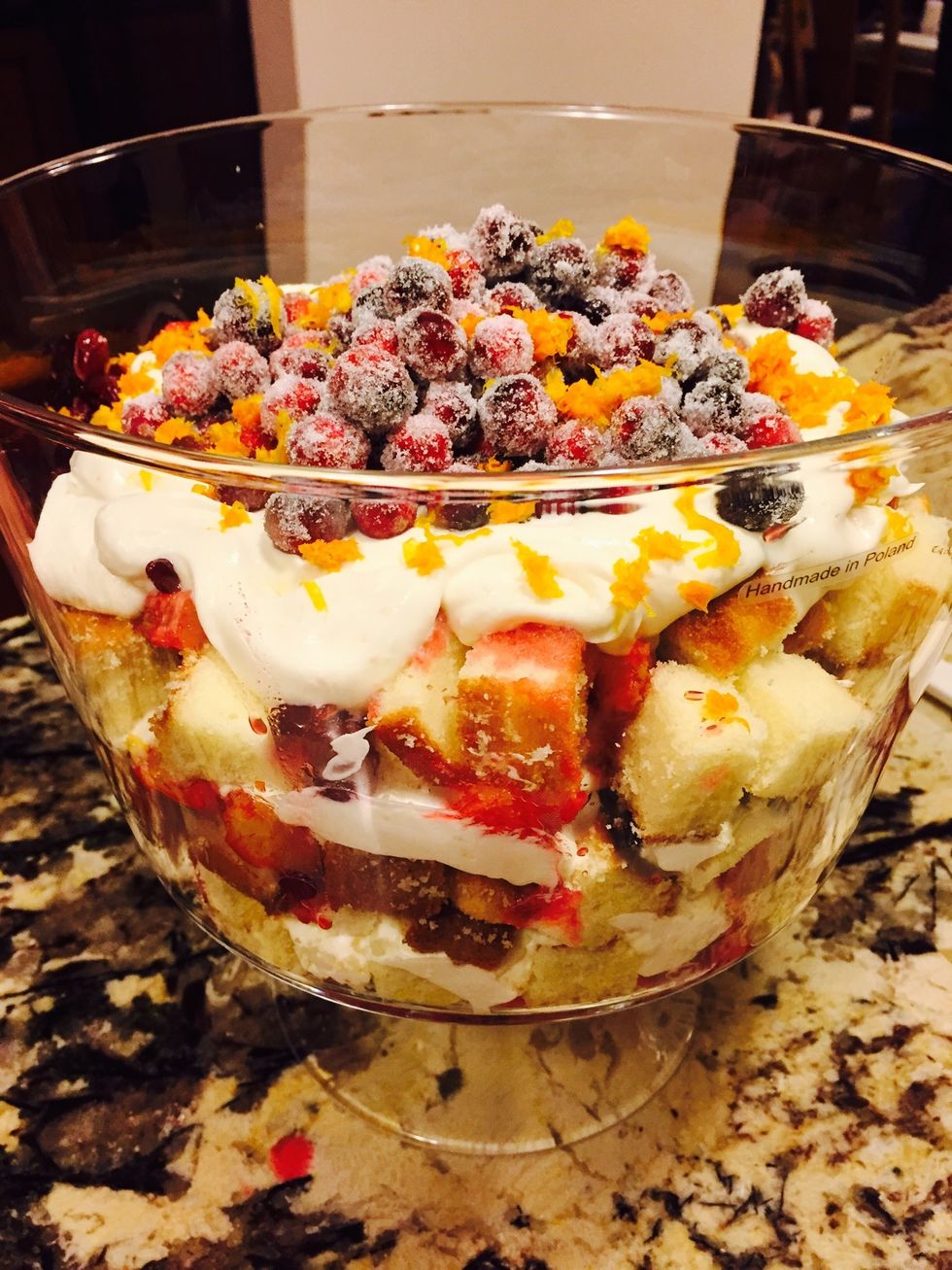 Top with sugared cranberries and remaining zest. Refrigerate 2 hours before serving. Enjoy! (My trifle bowl is huge and the recipe didn't quite fill my bowl. Next time I'll do 1.5x's the recipe)
2.0 12 oz bag fresh cranberries
2.0c Sugar
2.0c Water
4.0 Oranges sectioned
1.0c Orange juice
4.0c Heavy cream
4.0Tbsp Orange zest
1.0tsp Vanilla
2.0 10 oz pound cakes