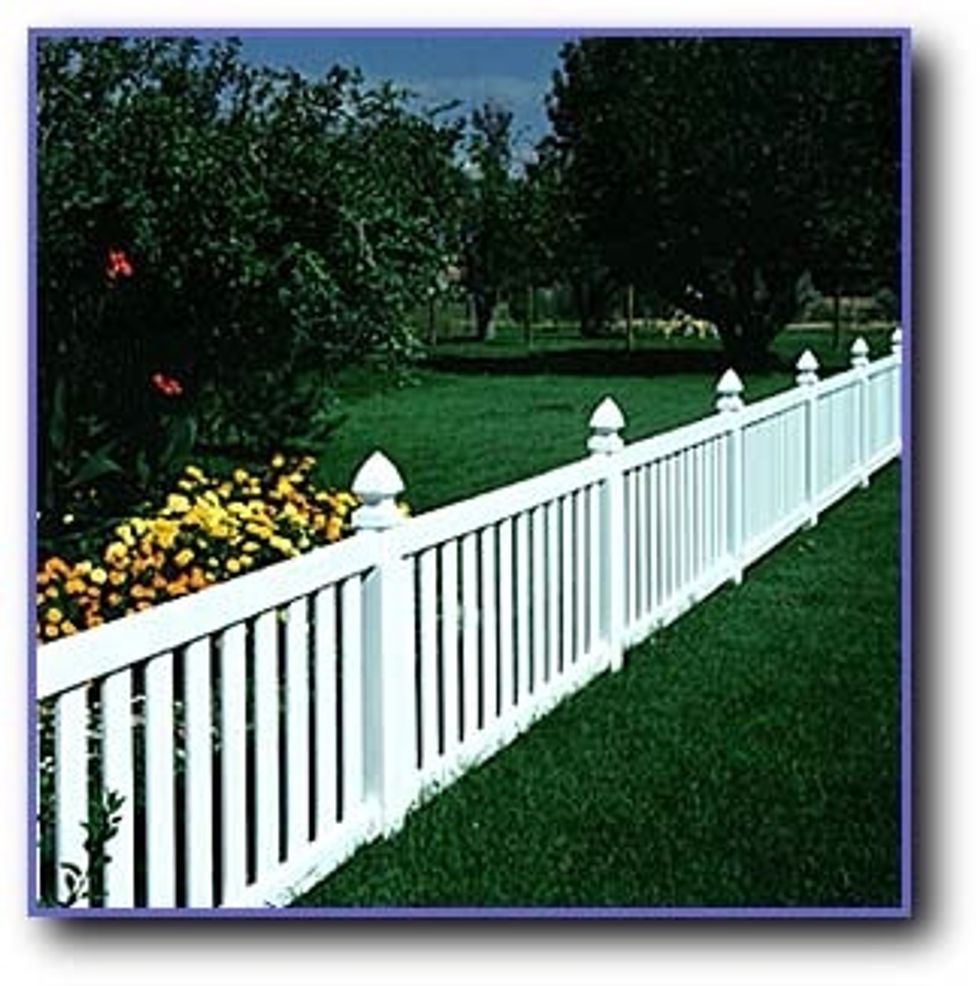 So first get your idea of how u want it to look. I copied this idea.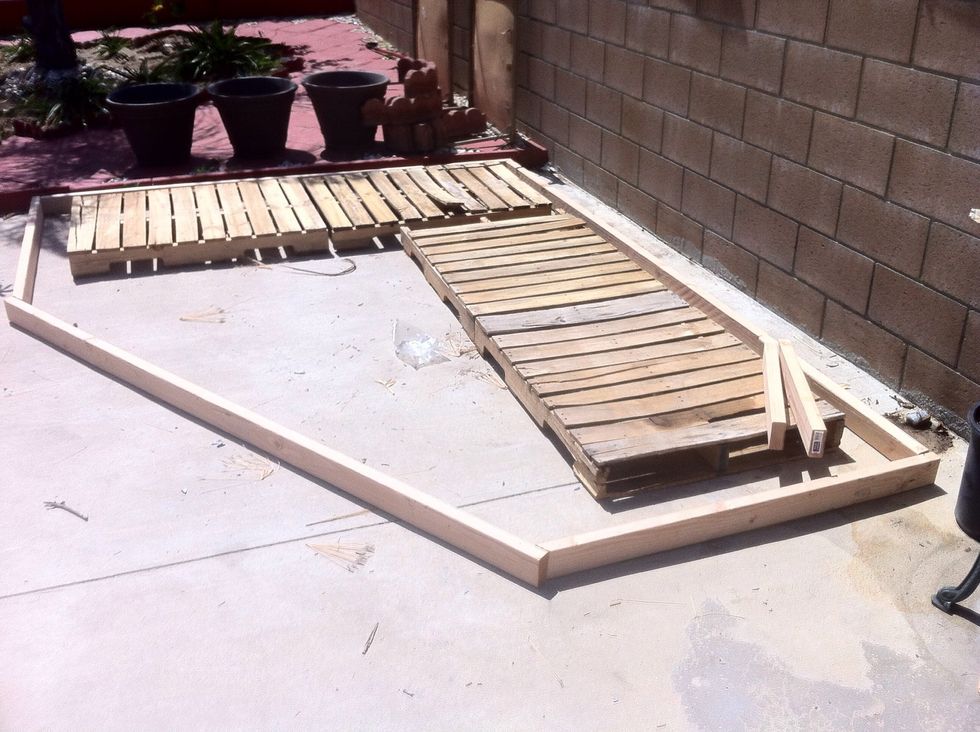 So I use pallets to get an idea of how big I wanted it to look.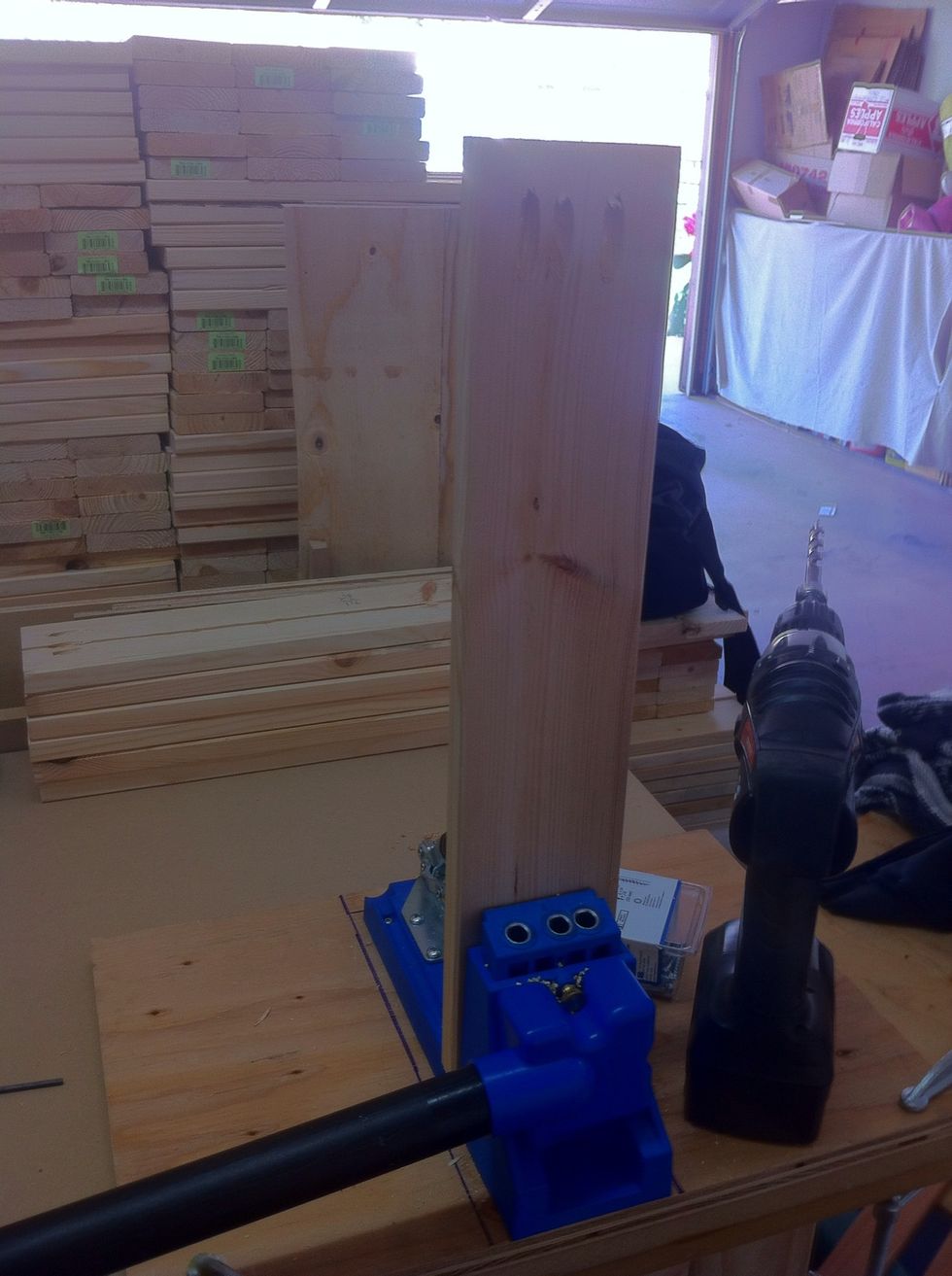 I started putting pocket holes in each rails. I put all three holes on each end.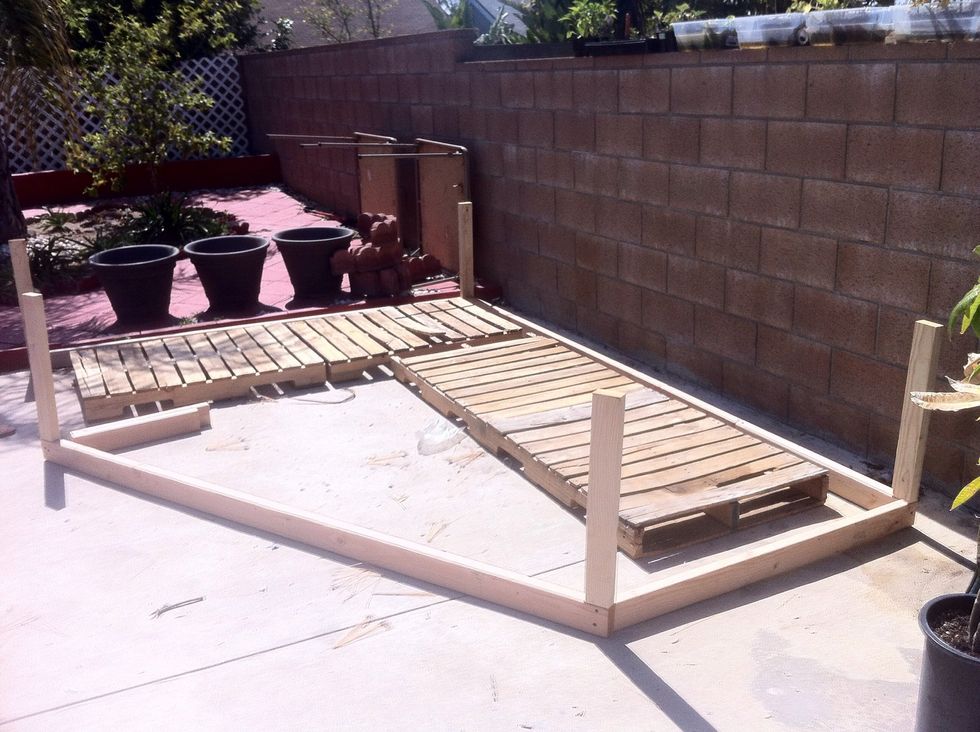 Next I put up post to each corner points.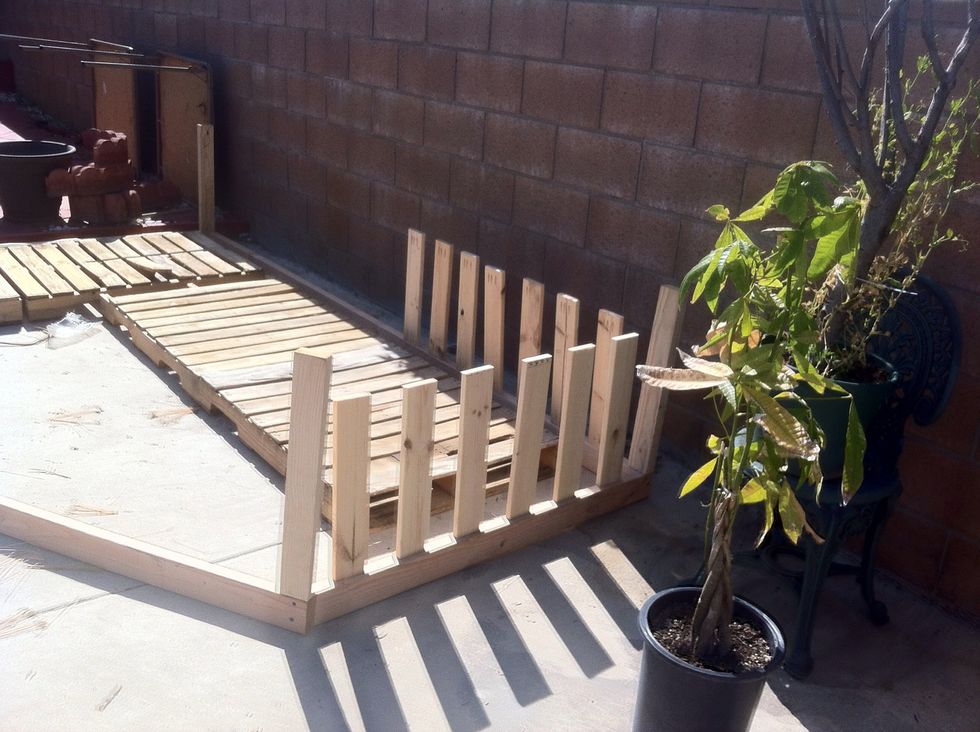 Then I started adding the rails.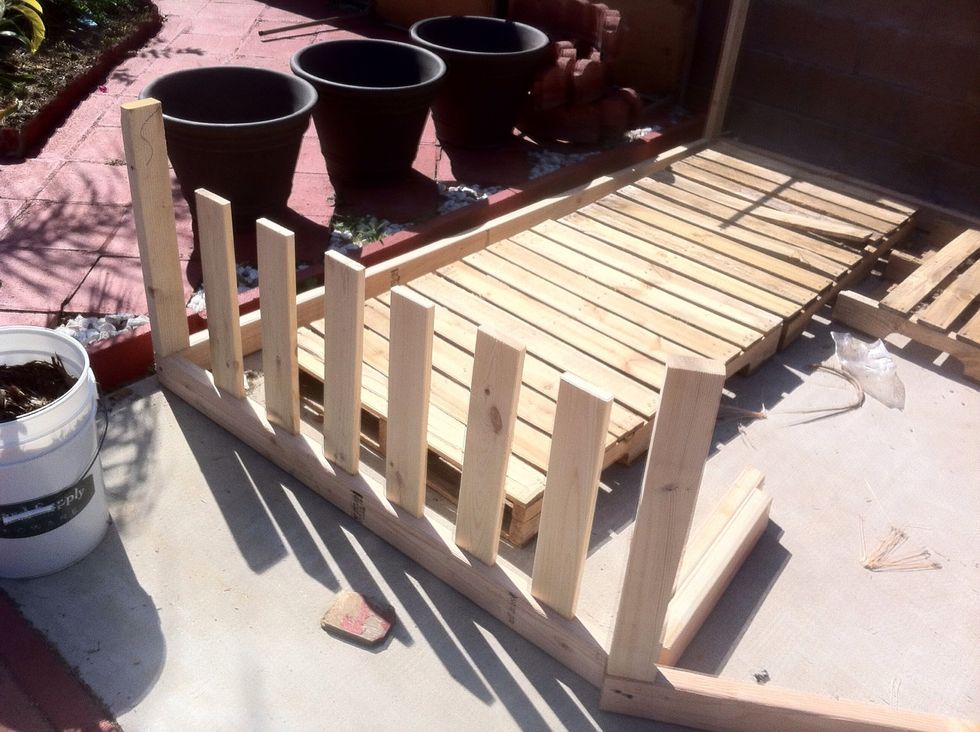 Here's the other end.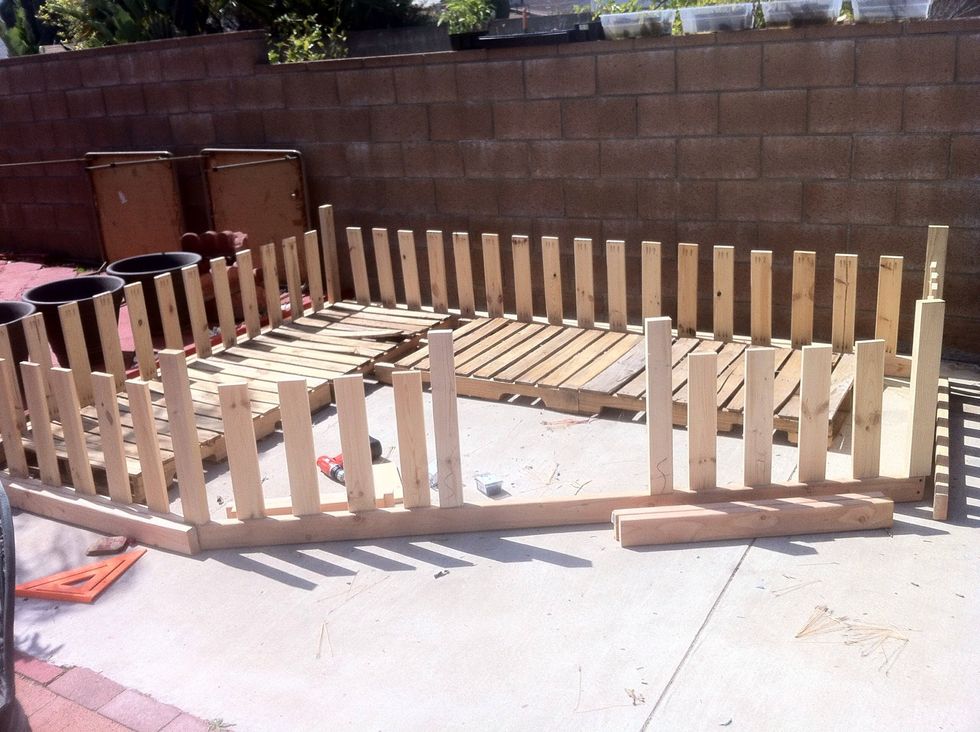 Then I got more screws and finally got it all up. In the center I put up two more post so I can set up for a door.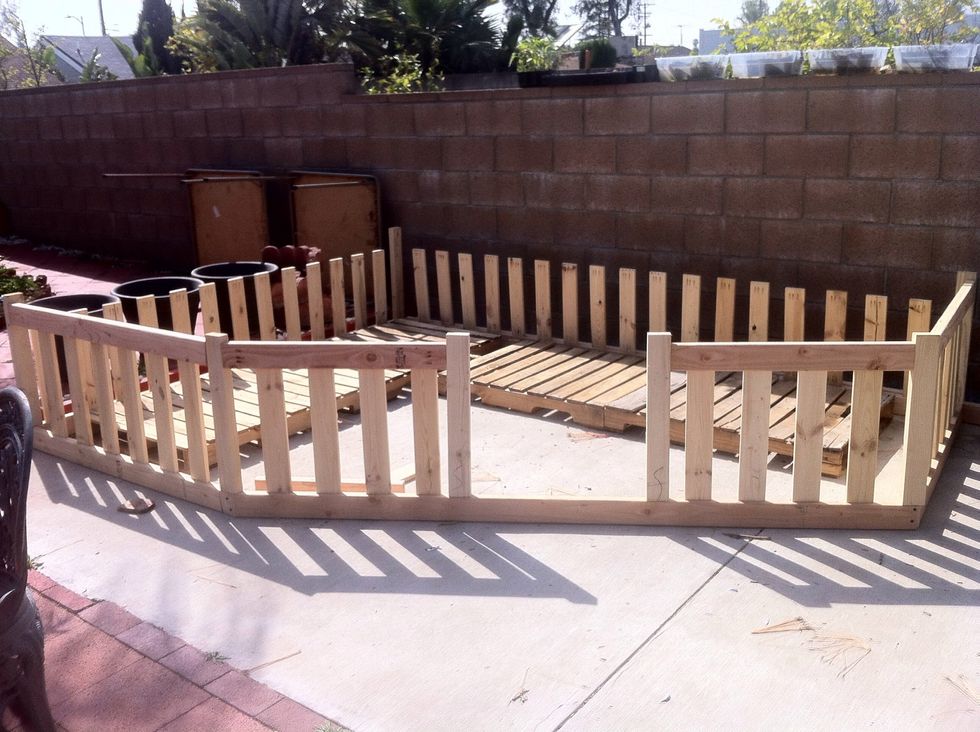 Then I put up the 2x4 on the top.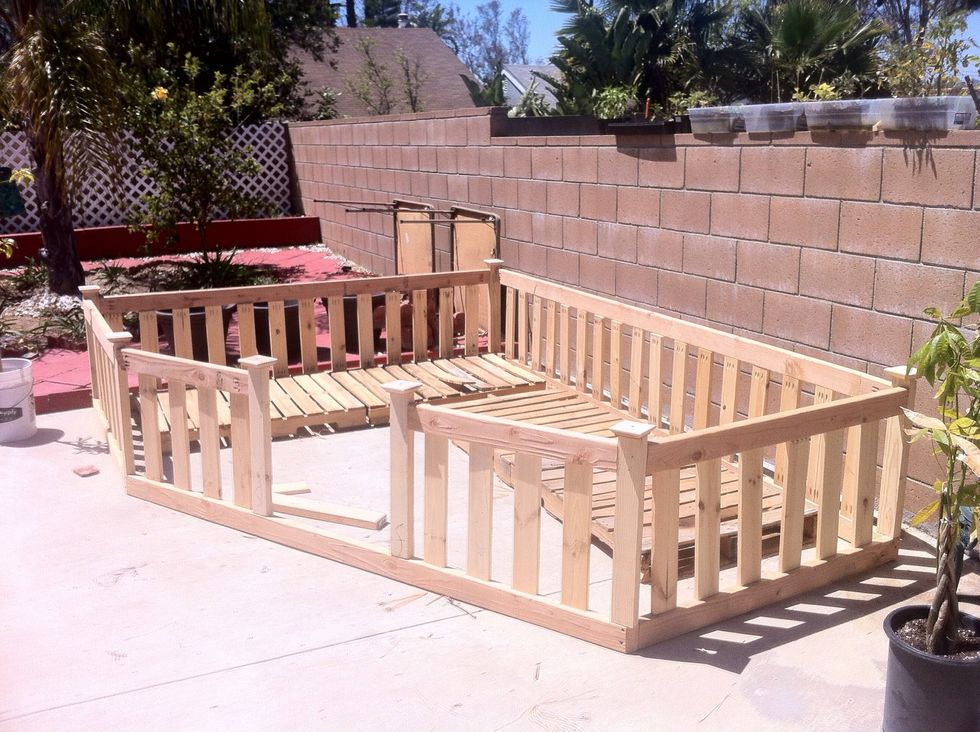 Here's a finish product of top with the decoration on each post.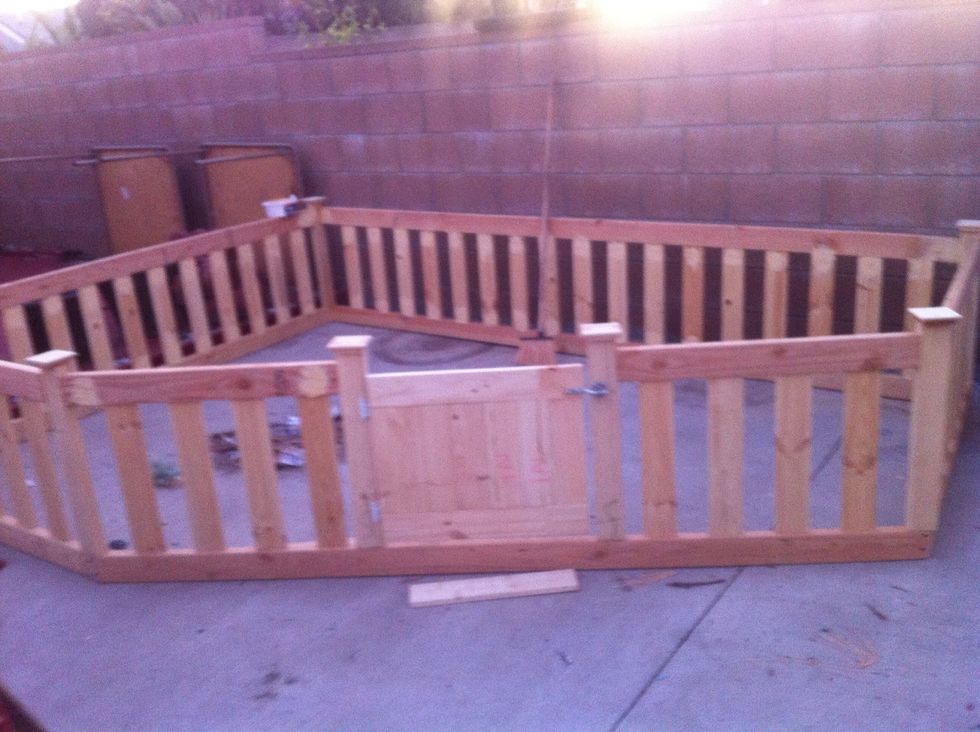 Then I added the door. This is actually the second style I did because the first one sucked. Lol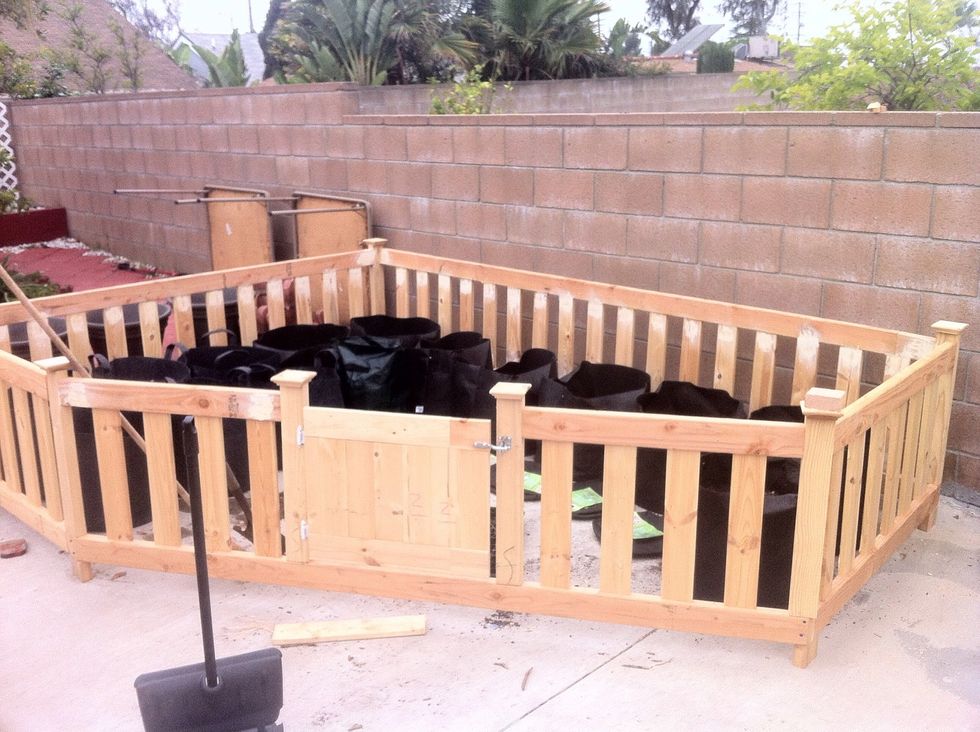 I added a 3 inch stud underneath so water runs thru and doesn't soaked the 2x4.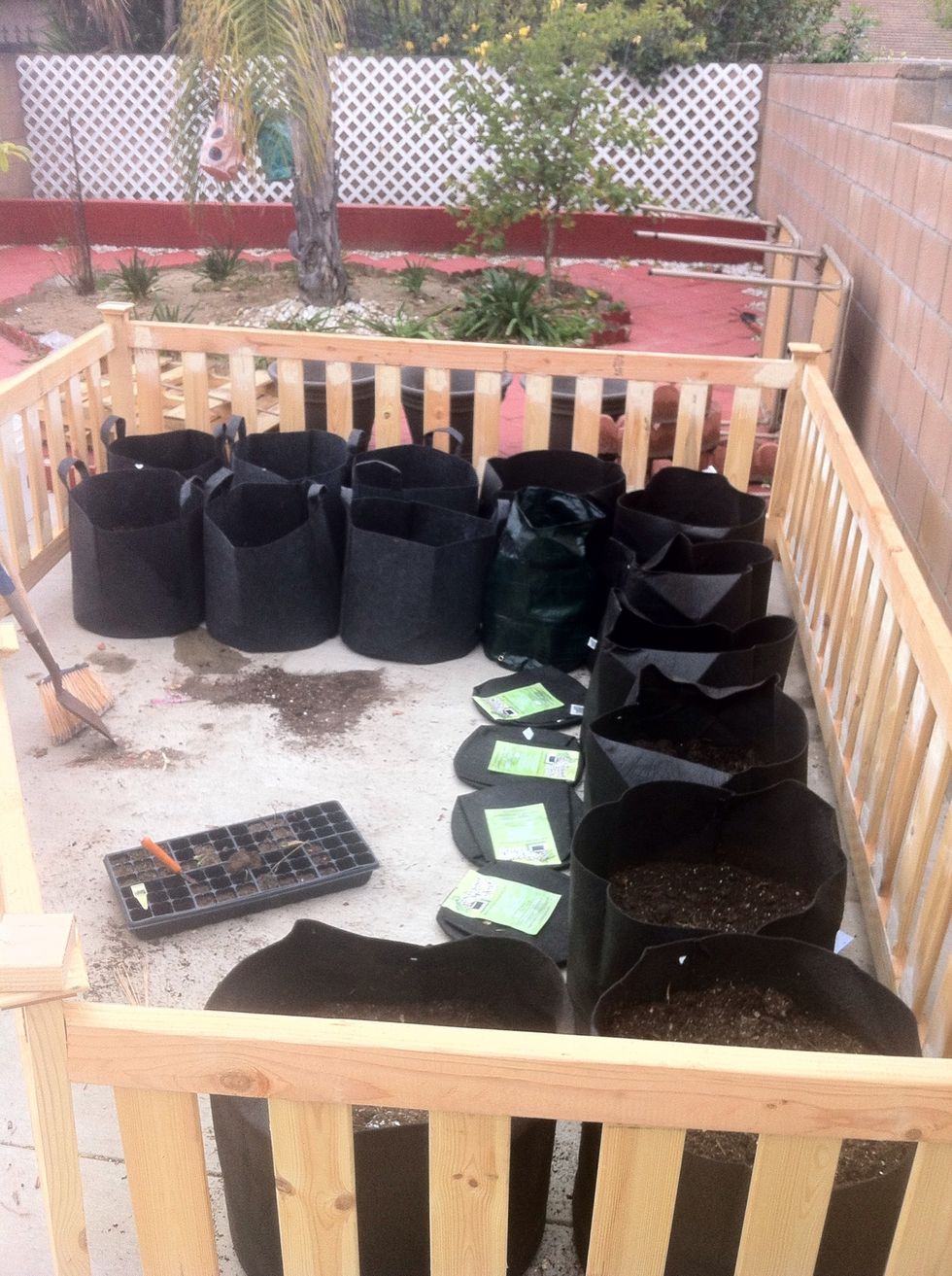 Here's a shot of how it's going to look. This season I'm trying the smart pots and dirt pots.
Thanks for looking and hope I gave u guys ideas. I did this mainly because I have dogs and my male bully likes to go chew everything. Thanks again.
200.0 Pocket screws 200 - 11/2 coarse thread
150.0 21/2 coarse thread pocket screws
1.0 Kreg master jig or similar
7.0 2x4
60.0 18 inch .75 x 2.5 inch wood.
1.0 Drill