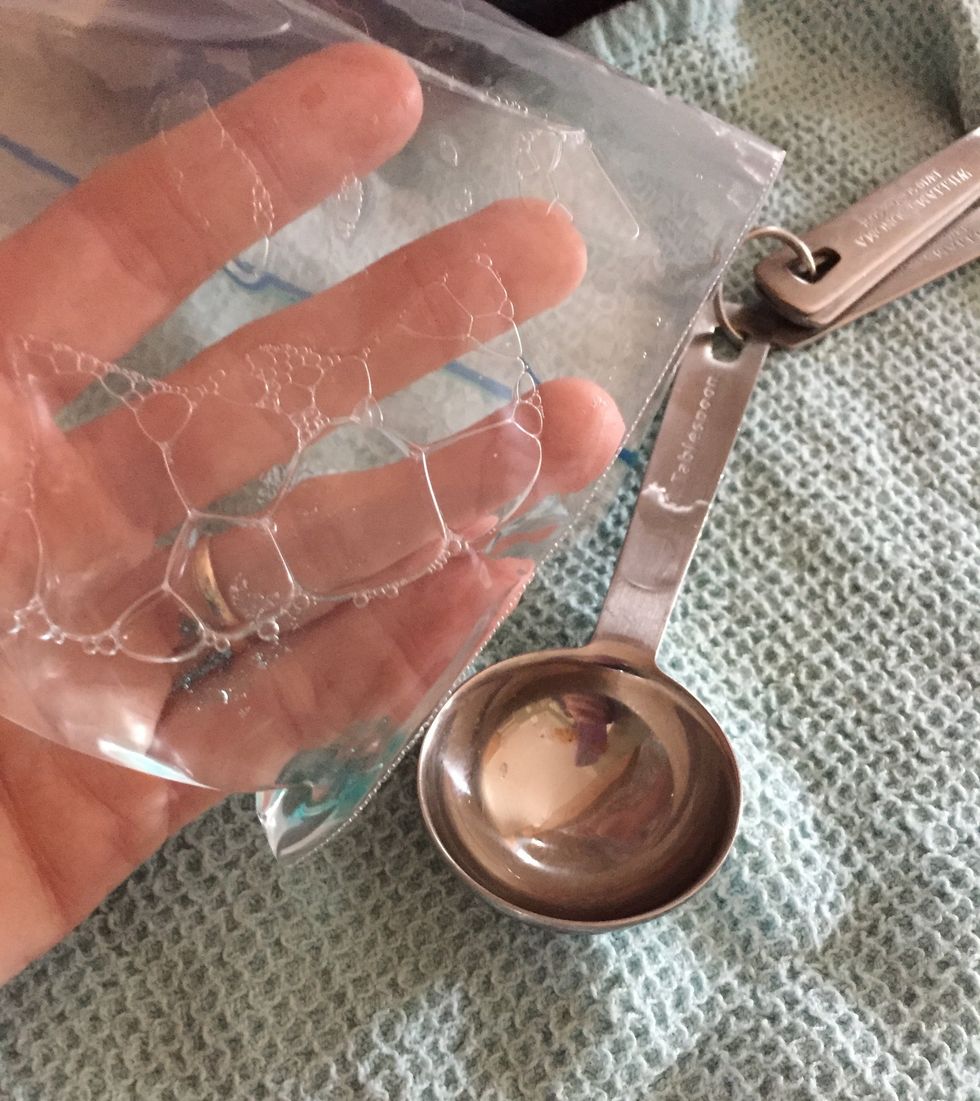 Add one tablespoon of water and one pump of soap into your baggie
pull roving of different colors like cotton candy and create a loose ball. Roll in your hand gently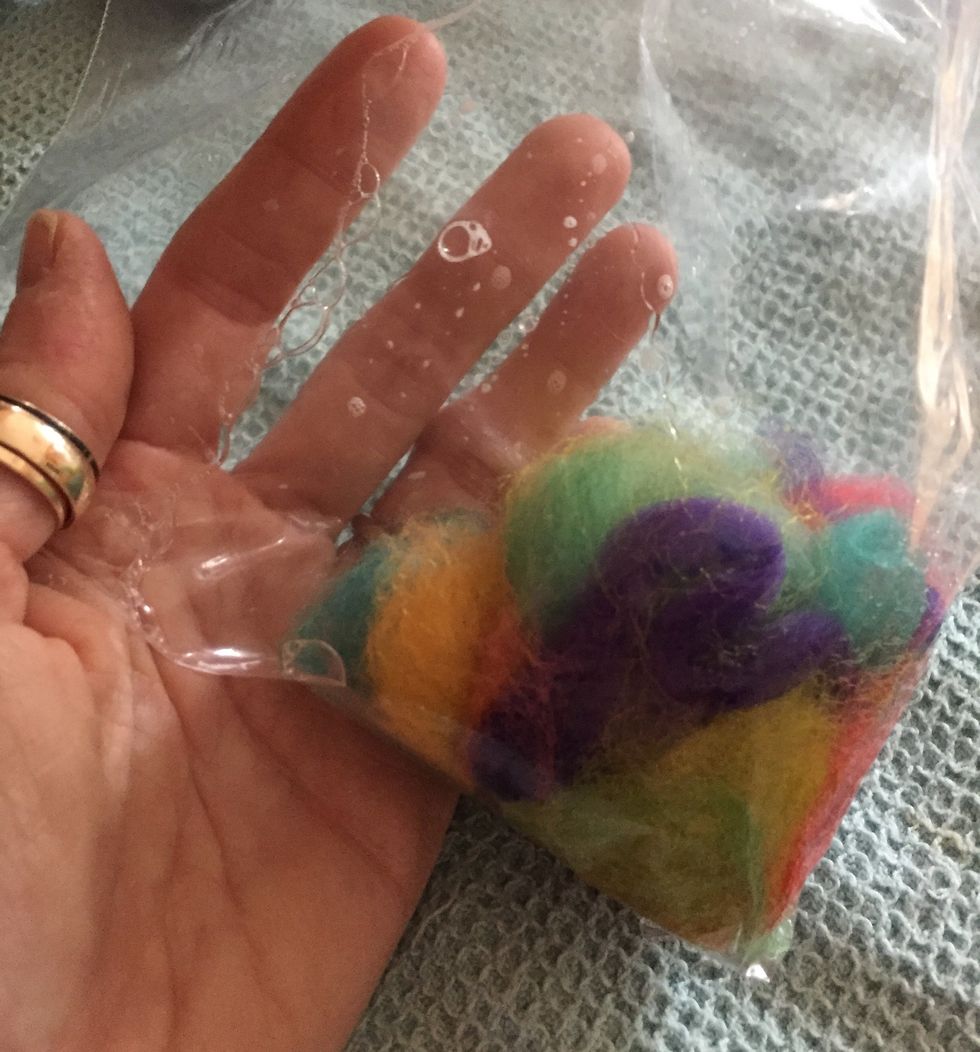 Place this ball of wool roving into the corner of your baggie.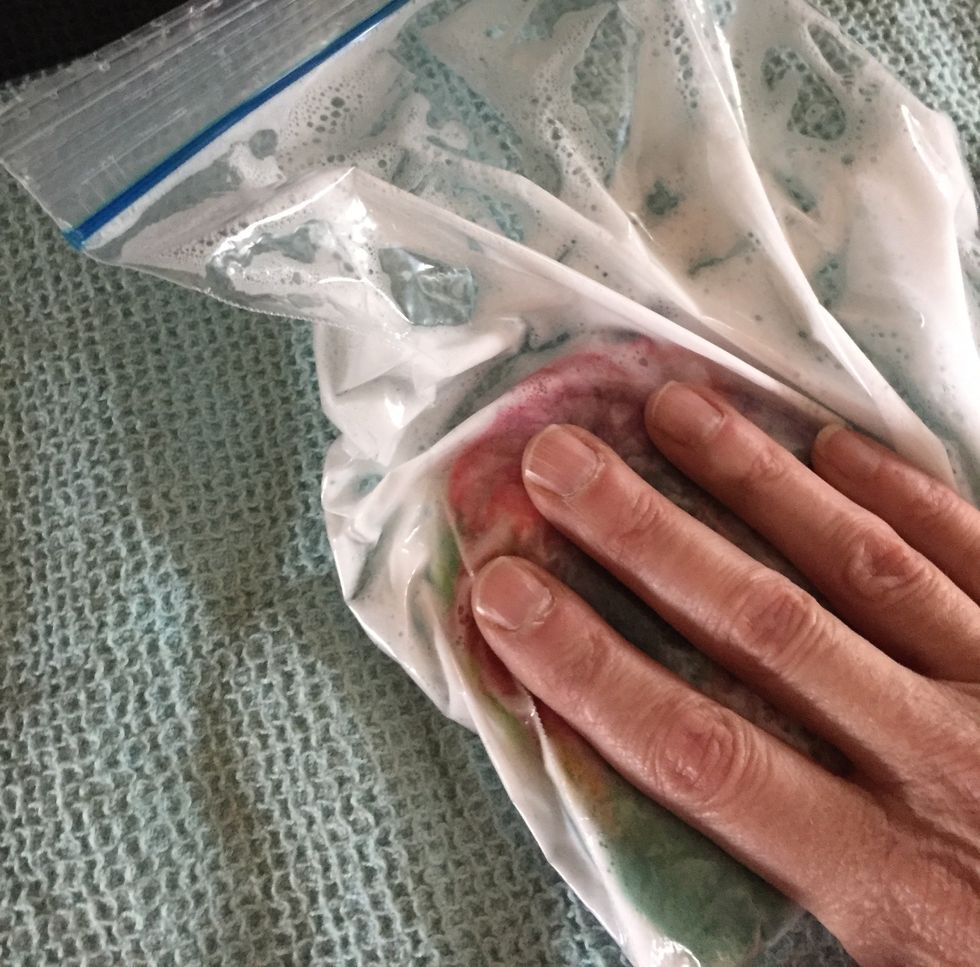 Yes! Press, rub, flip some more. When time is up, rinse in water, squeeze, add a dab of soap to your palm and rub a little bit more. Wool fibers should be flat.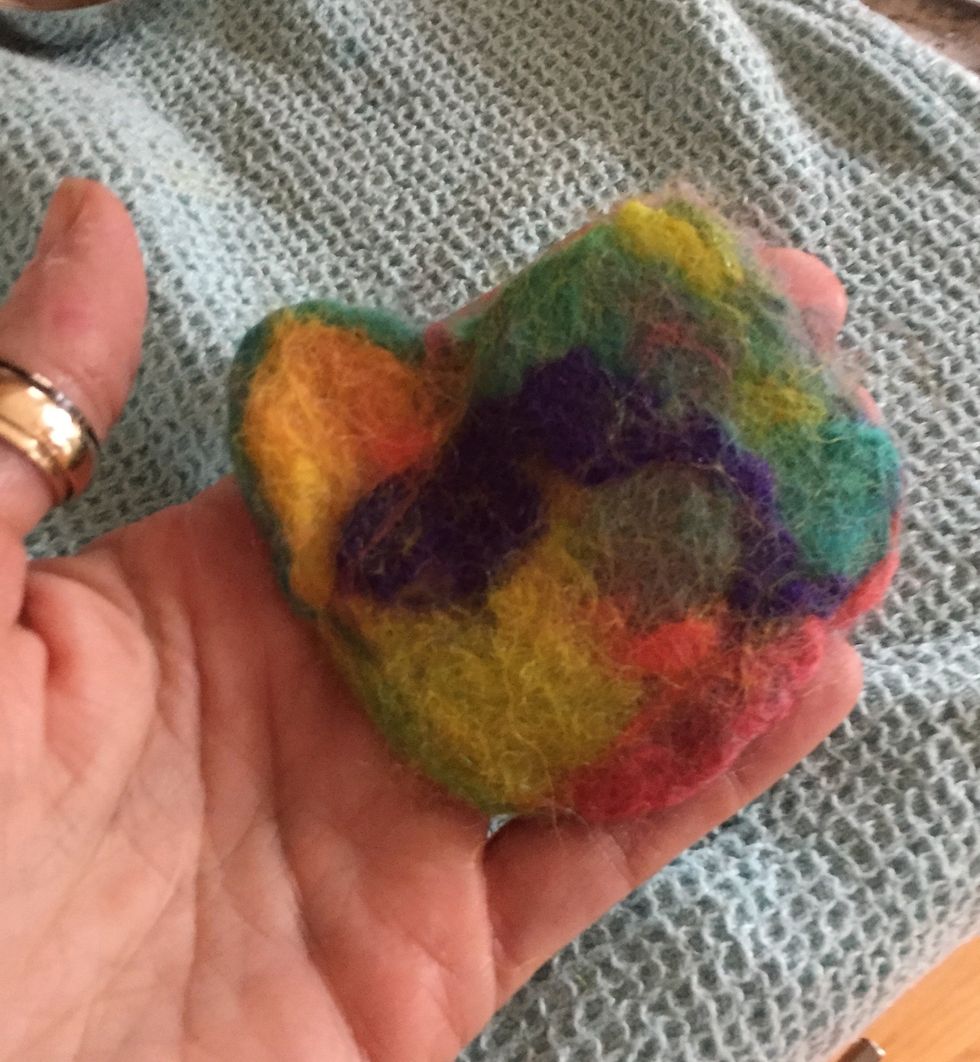 Rinse and squeeze out extra water and soap.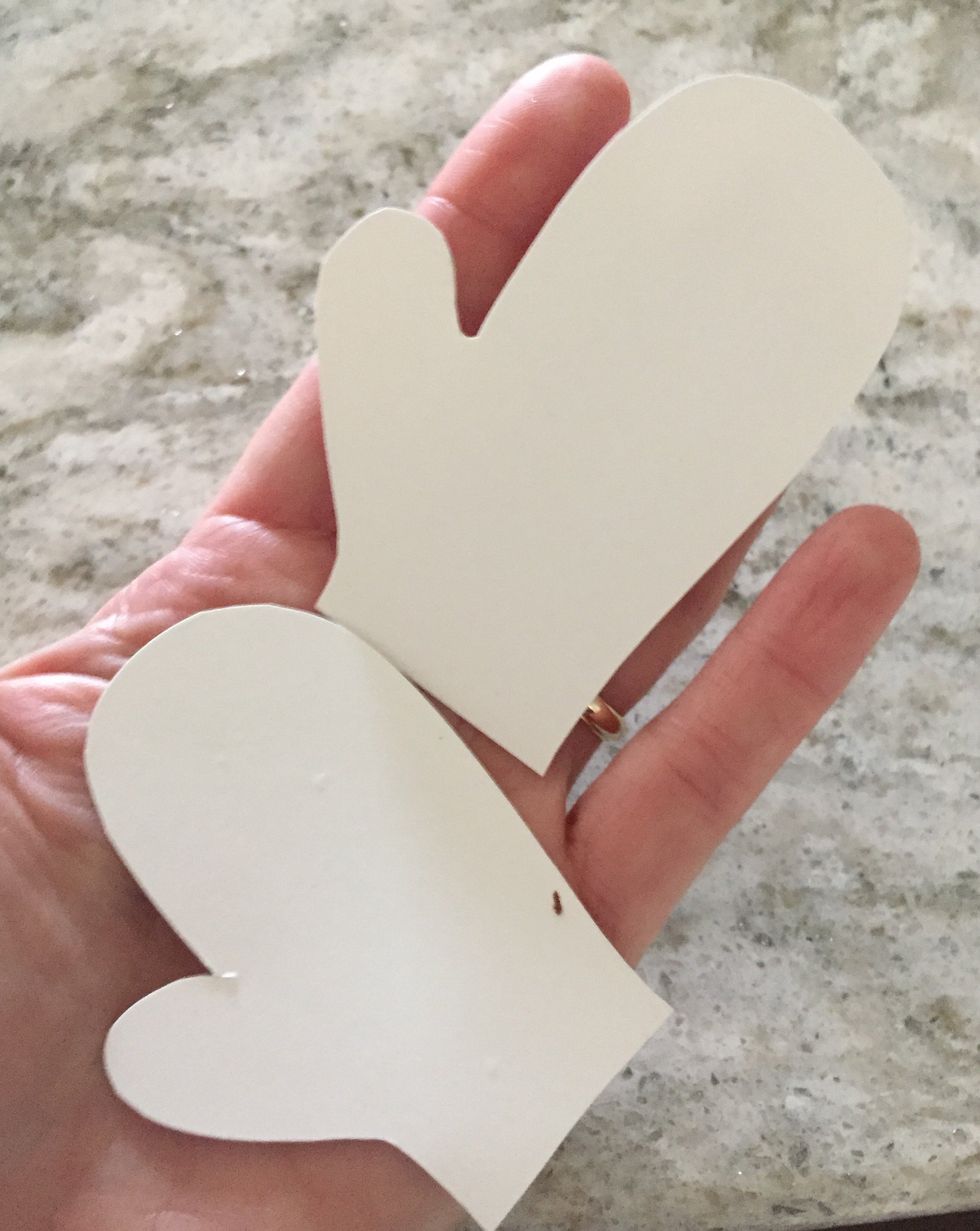 Select a tracer to fit your felted wool. Cut out your shape.
Now that you have your felted mitten you can decorate with embroidery thread! Hang from your Christmas tree as an ornament!
wool roving in different colors
zip lock baggie
soap
tablespoon measure
mini mitten tracer or other shape
embroidery floss, blunt end tapestry needle