Felting is an ancient art of making loose wool into cloth or padding and may have been used as early as 100 AD. Early cloth was loosely woven at home, and felting made it stronger and warmer!
50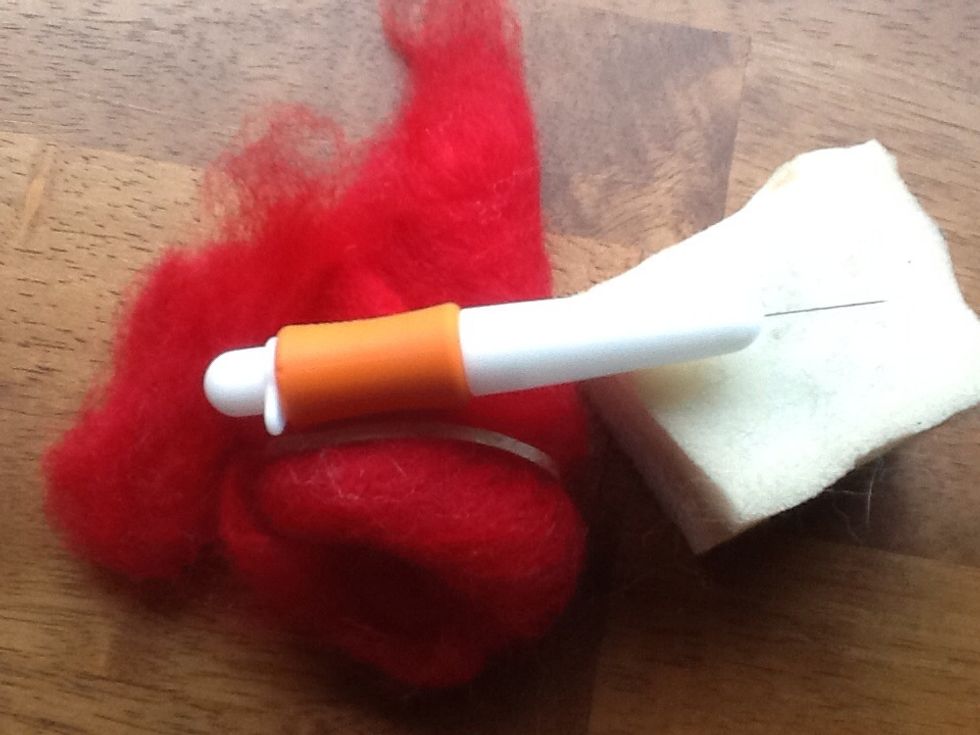 The basic supplies..wool roving, which is just dyed loose wool that can be felted or woven together, very sharp felting needle and foam. I get mine on-line but many craft stores carry these items.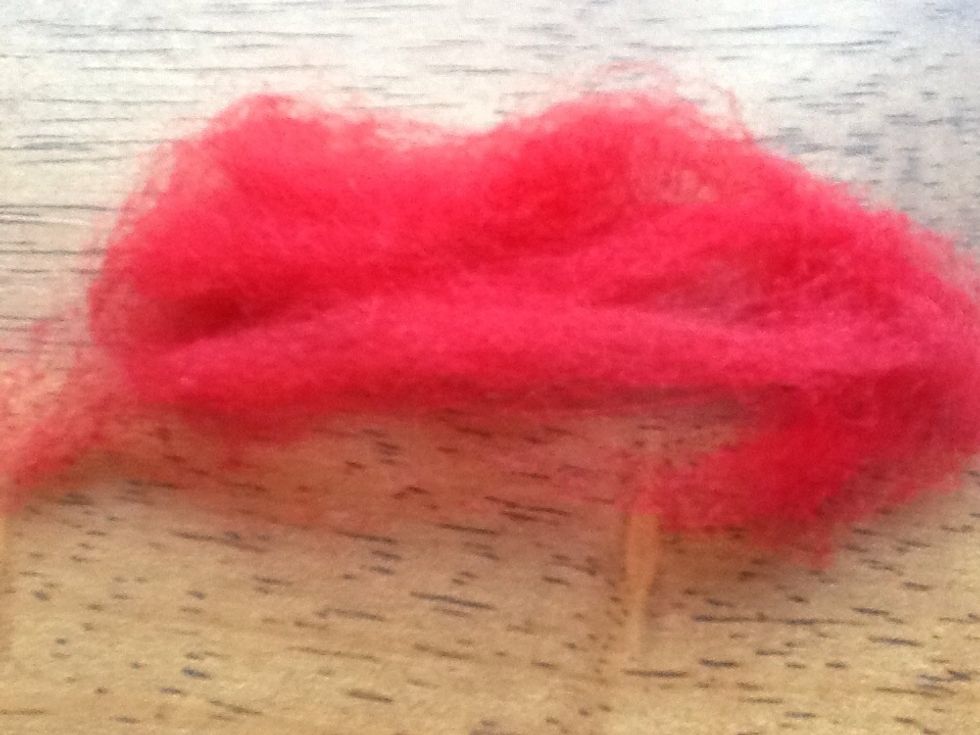 Start with a piece of wool about 2 inches wide and 3 inches long. The amount of wool decides that size of the finished product so use a bigger piece for a large heart ...you get the idea..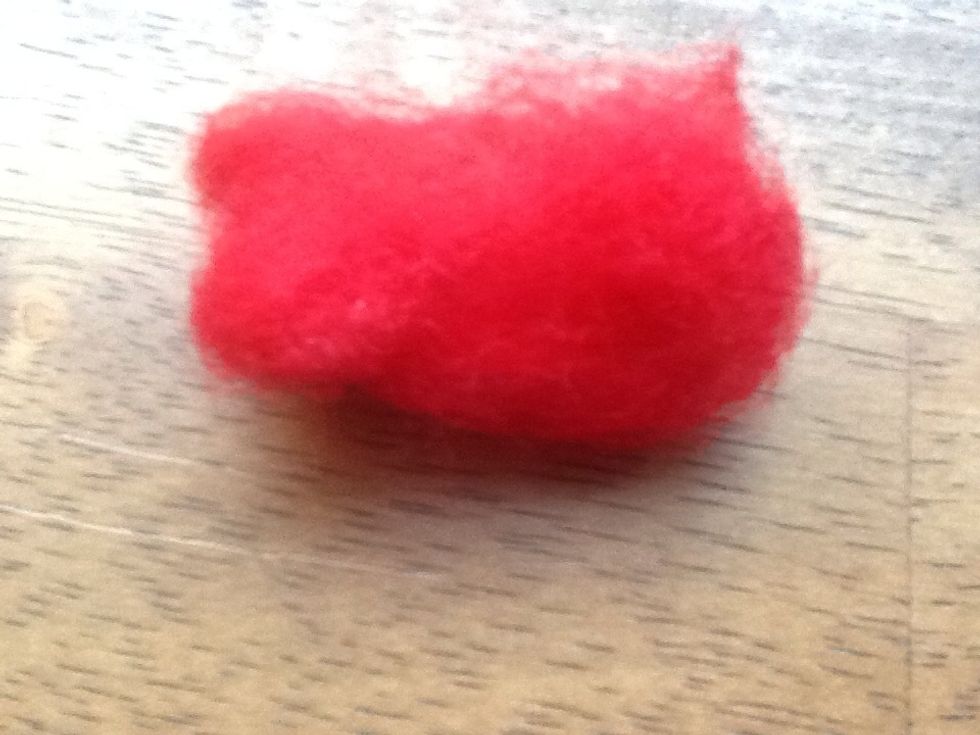 Fold the right and left hand short edges into the middle. This tucks the loose ends away.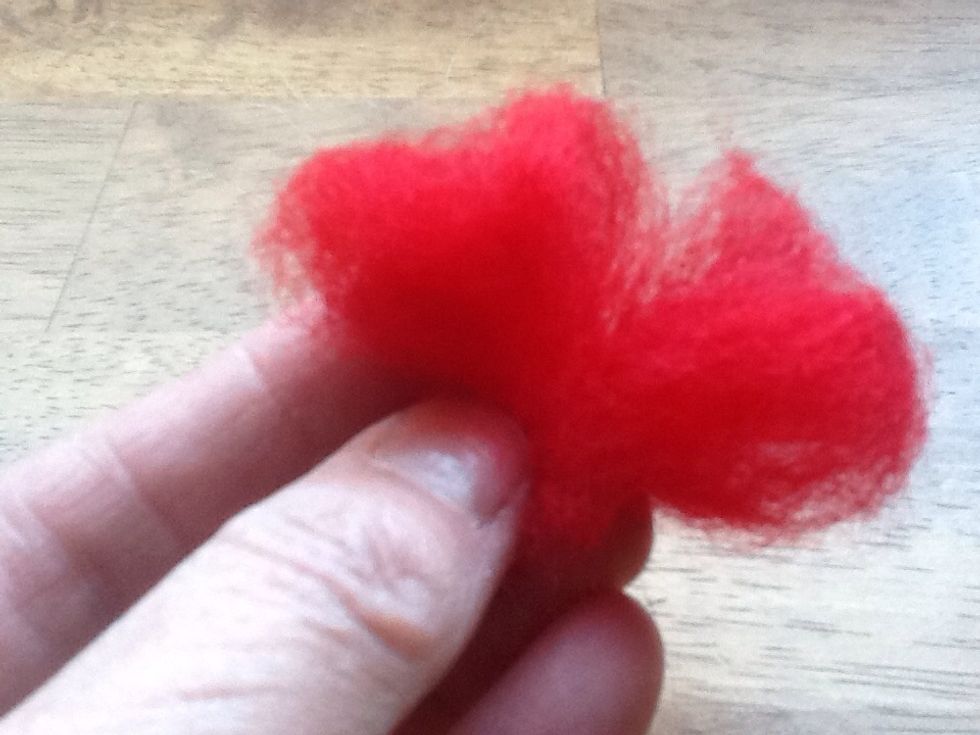 Squeeze the middle between your thumb and 2 fingers so that the ends bend towards each other and then lay on the foam,, keeping a finger on it until you get it felted in place.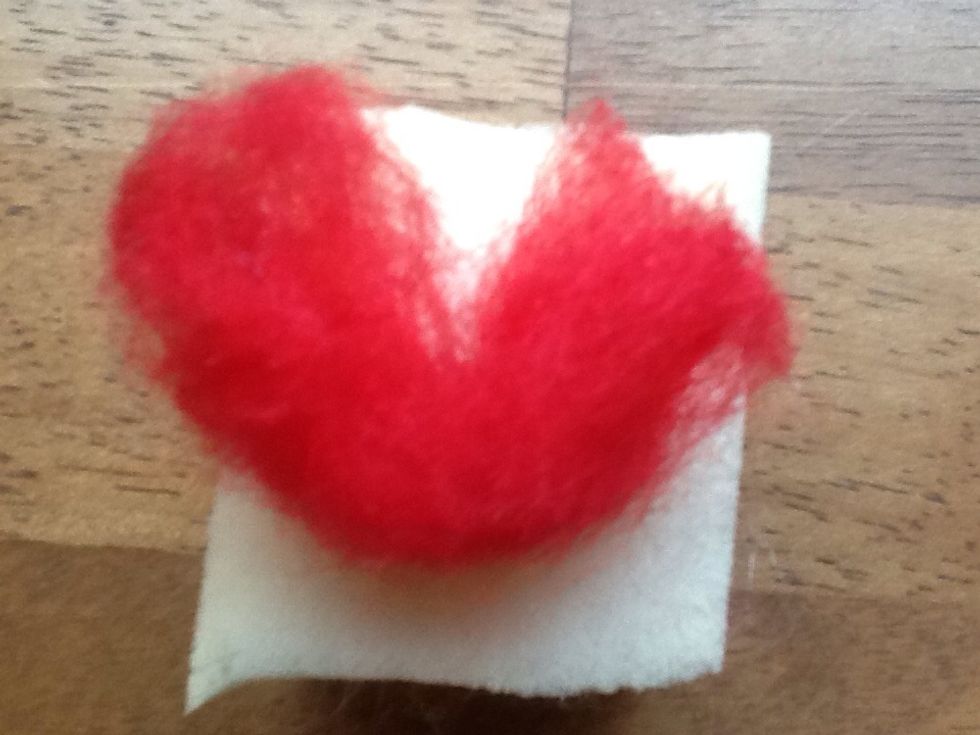 This is what it should look like..minus my finger..this is an easy craft and relaxing for me. A reader contributed the idea to use chopsticks to hold it in place instead of your vulnerable finger.
Now, start felting...poking the needles into the wool repeatedly...this weaves the loose wool together making a soft structure. (video follows, don't give up!)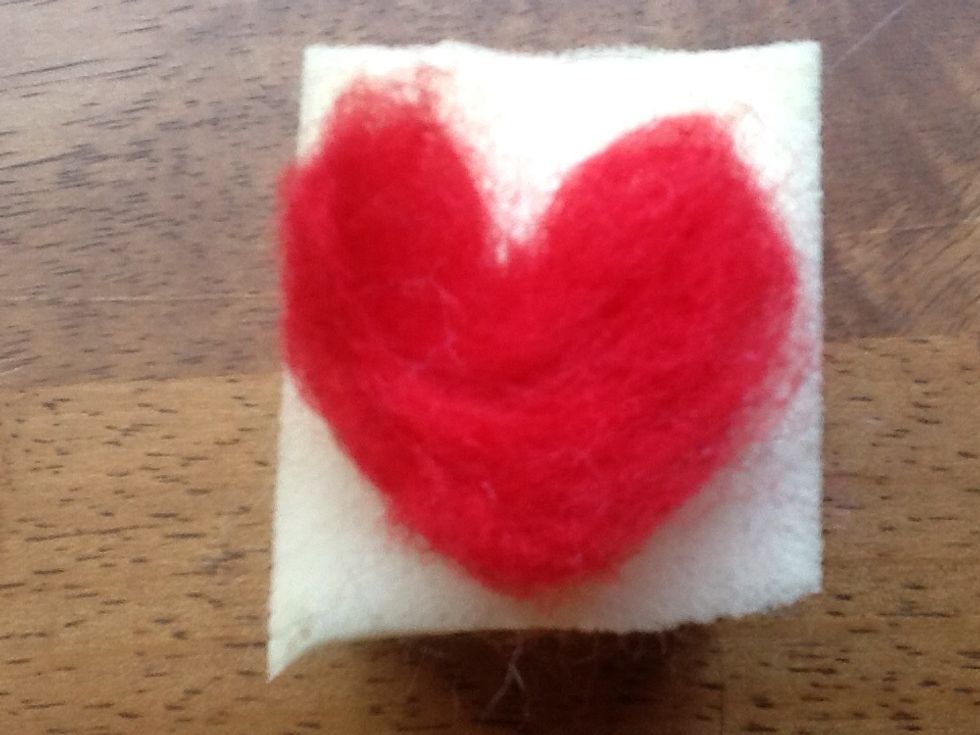 This is what it looks like after a bit of felting, now holding its shape on its own and starting to look like a heart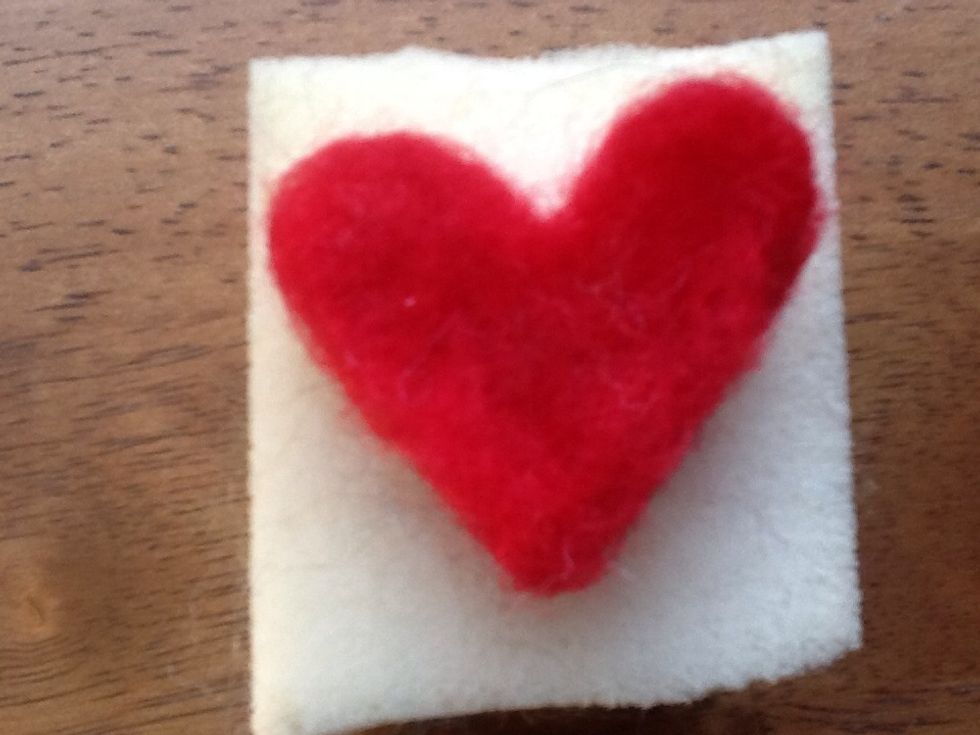 Keep poking the wool and it will start to look solid....occasionally turn it over and do the other side. next is a slide demo-ing the method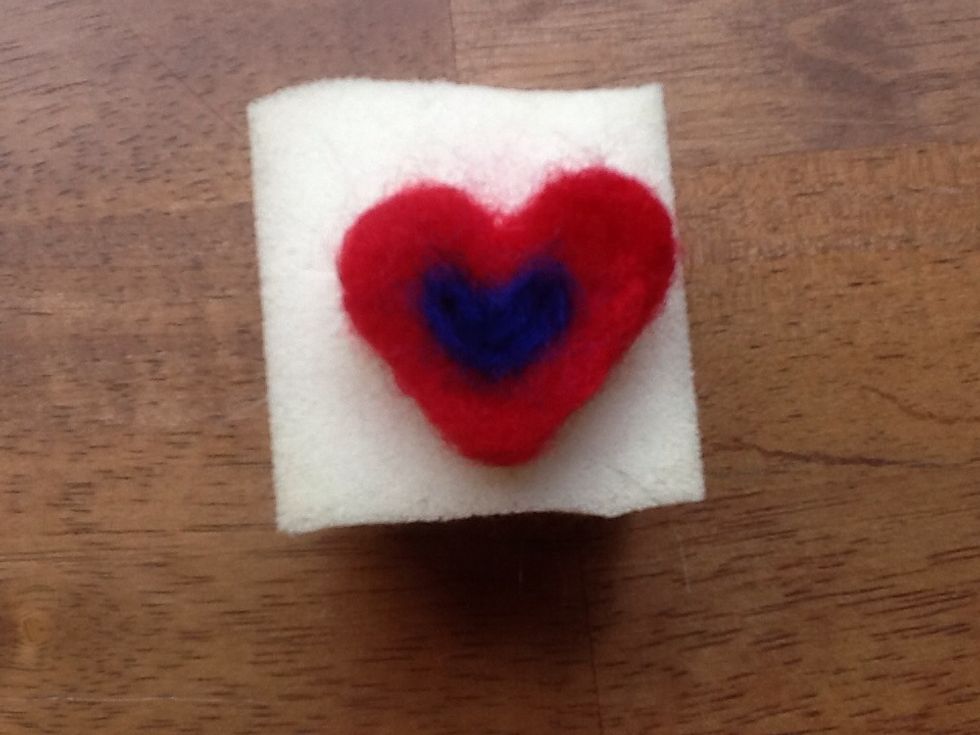 This shows the first heart pretty much done (i will fuss until it is the exact shape I want) and I have added a second heart for contrast using the same technique only with a much smaller piece.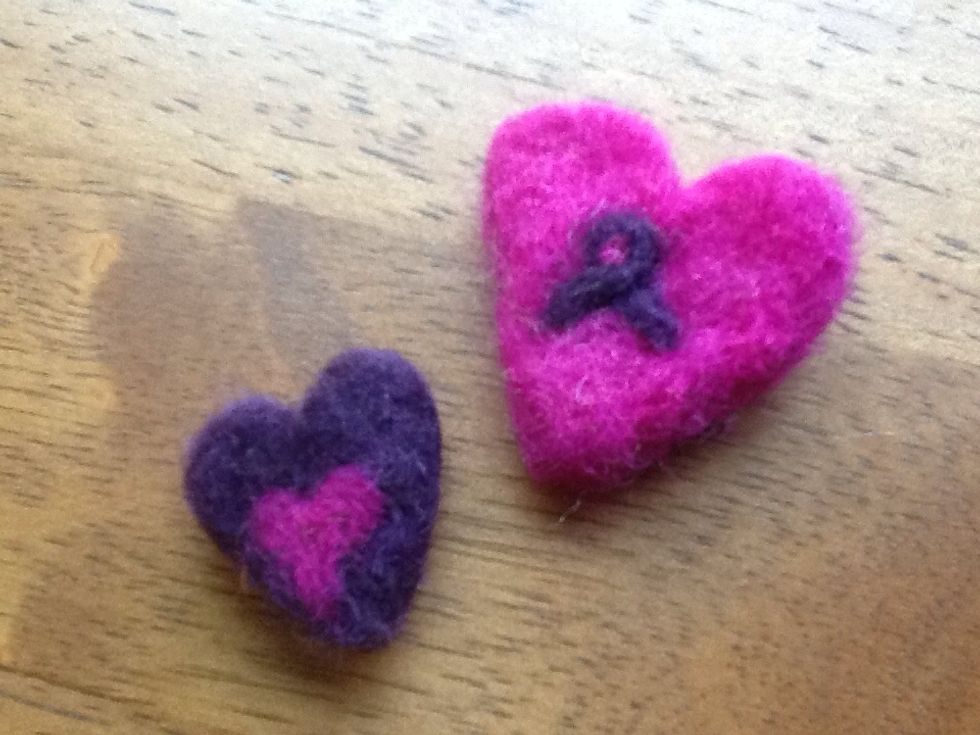 You can choose from so many colors and add details to your hearts content...these are for the upcoming National Fibromyalgia Day, May 12th. Add a small safety pin or sew on a regular pin back. Enjoy!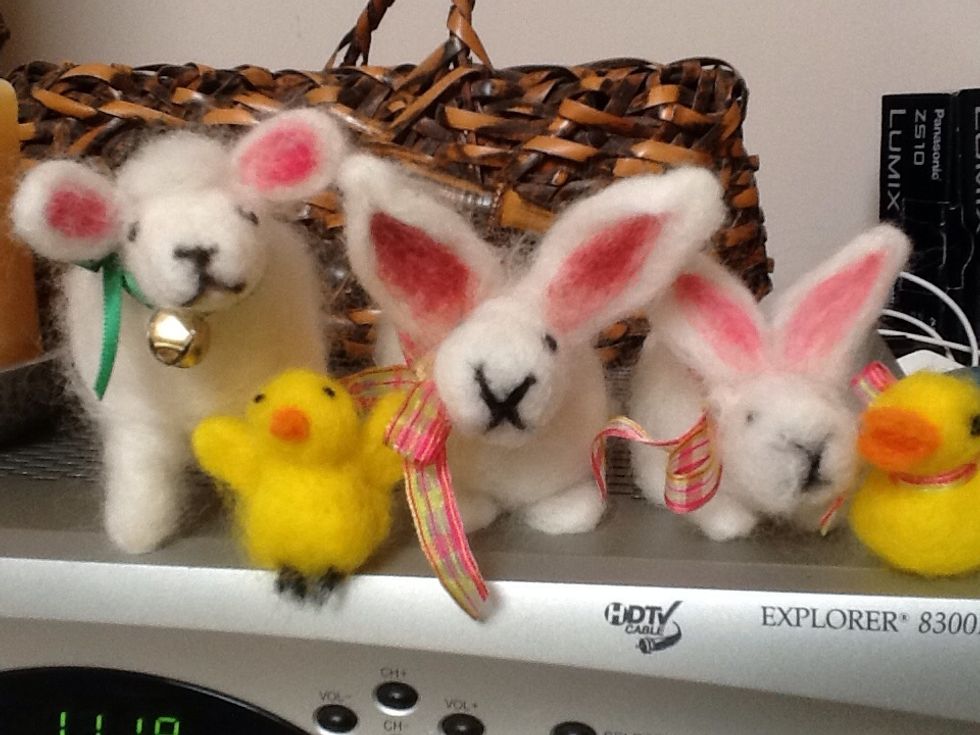 These were my Easter animal project, they were so cute in their little baskets. Like this guide? Let me know if you are interested in trying something new!! There are also some fun books out there!
Wool roving from the craft store
Felting needle and opt. holder
foam block
Small safety pin or pin back
Kat Foote
Long time basket weaver and crafter, working in stained glass, cake decorations, sewing, and baking.
Santa Barbara, California