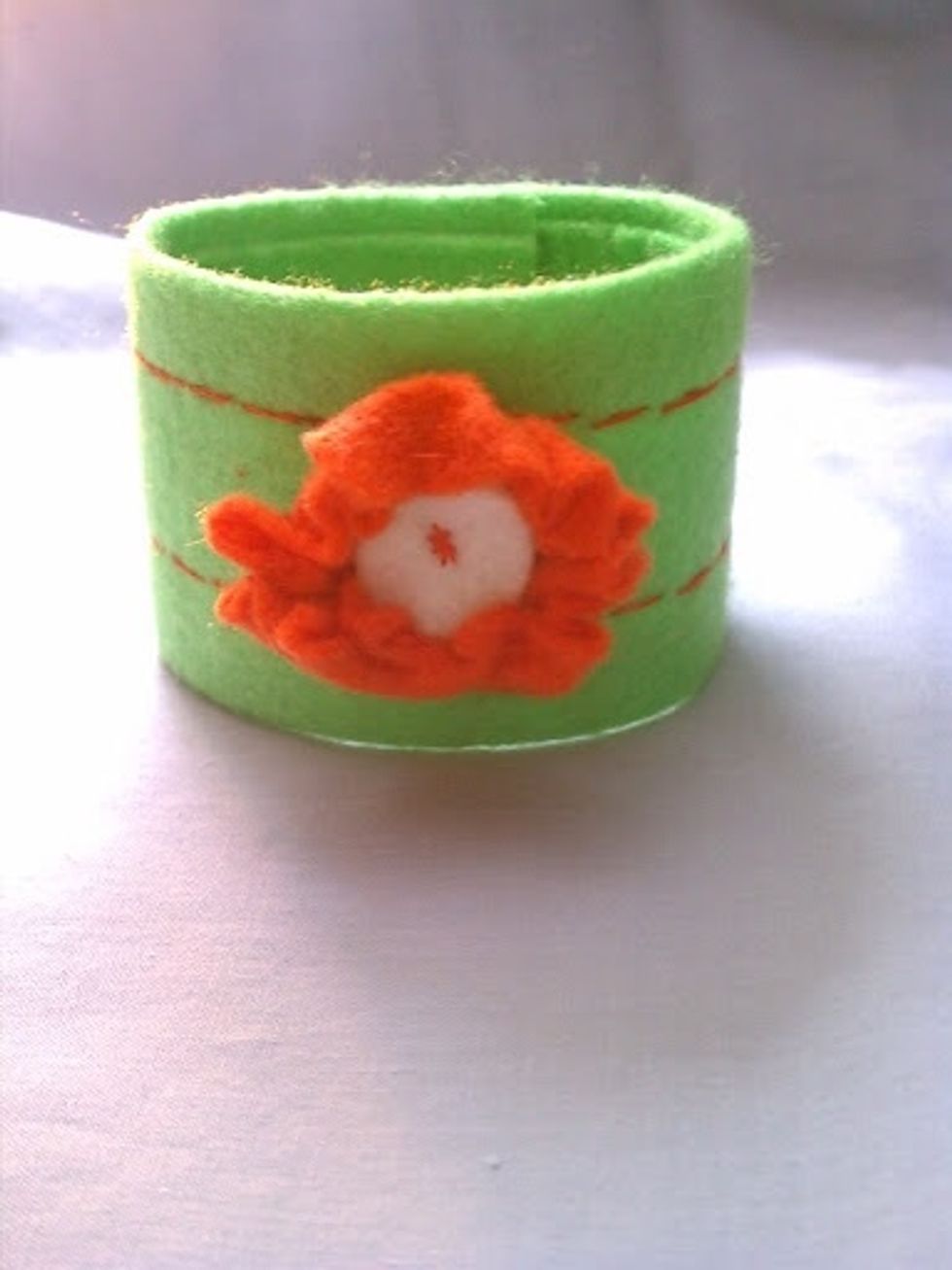 Felt cuff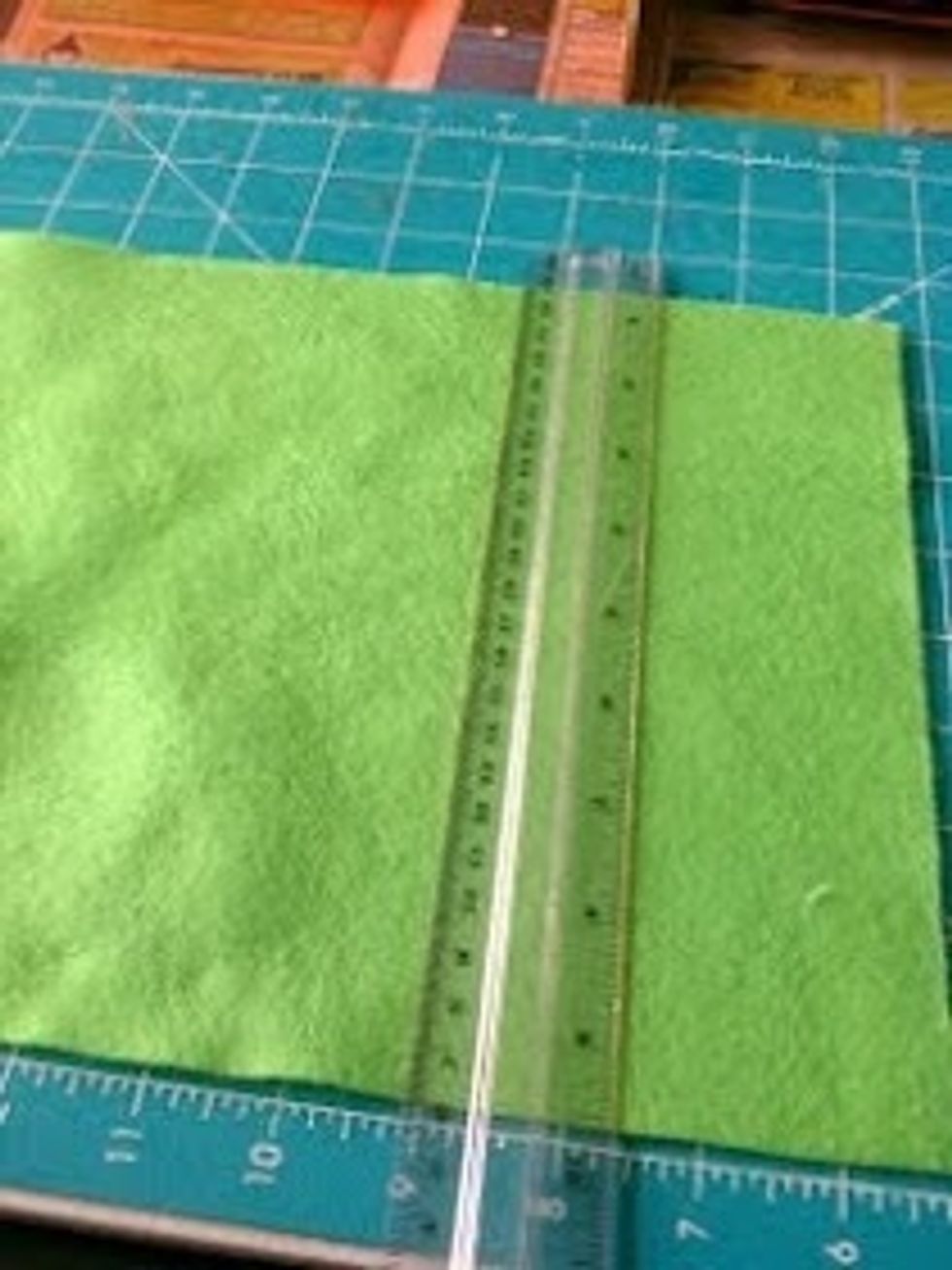 I used a piece of 8x11 piece of felt that cost me .25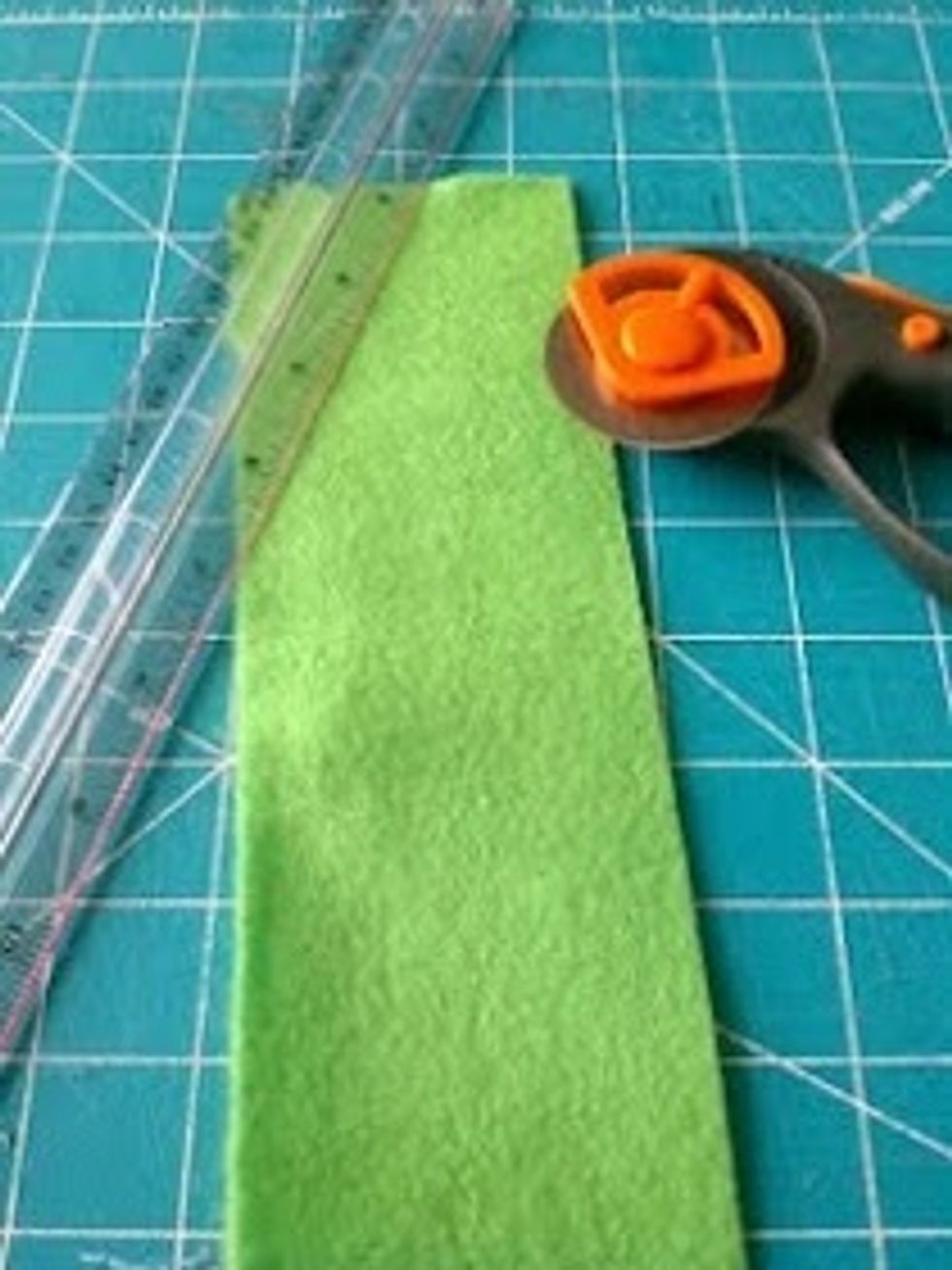 Cut to the desired width.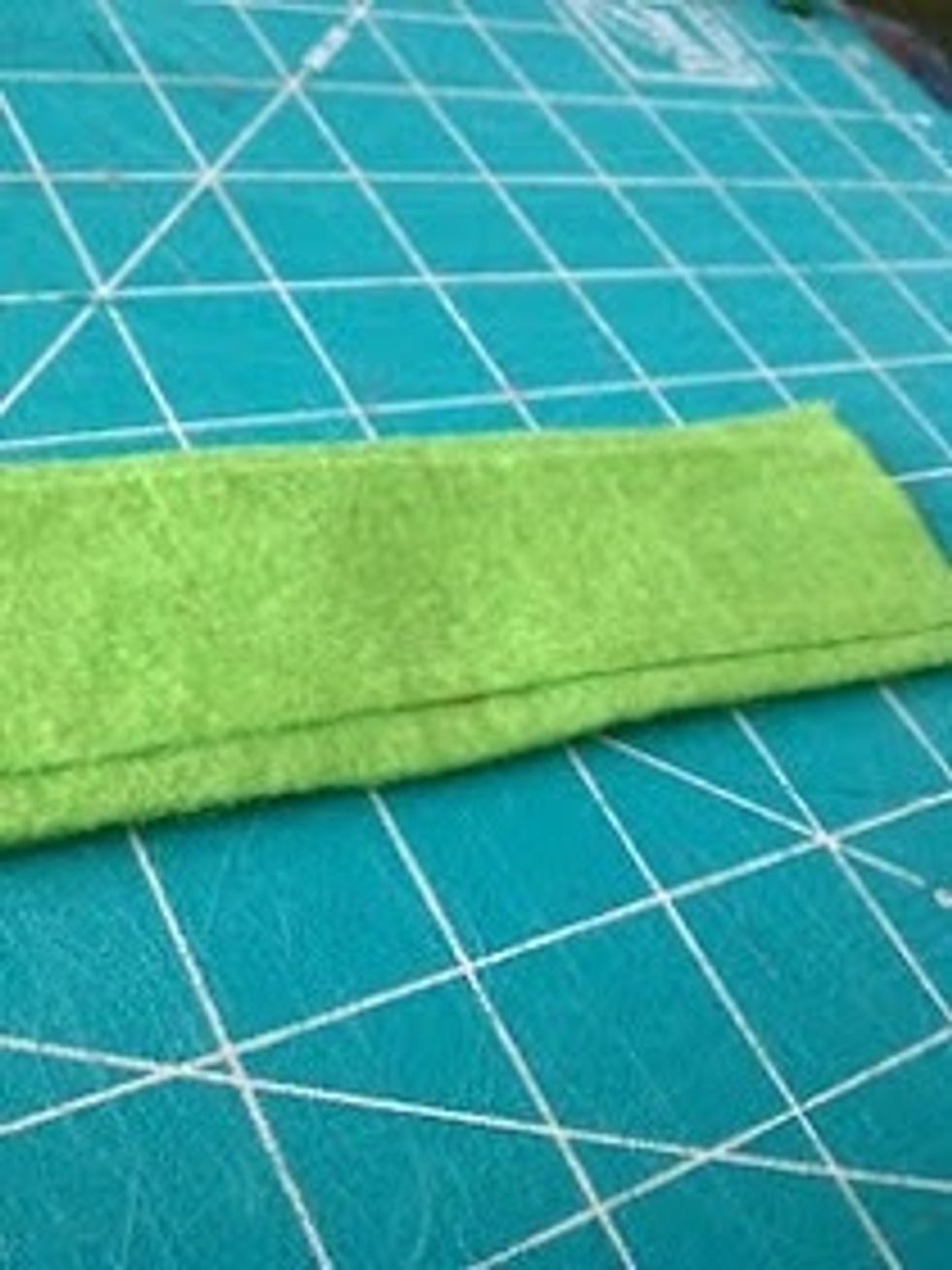 I doubled it to make it stronger.
For decoration, I measured small spaces and made lines.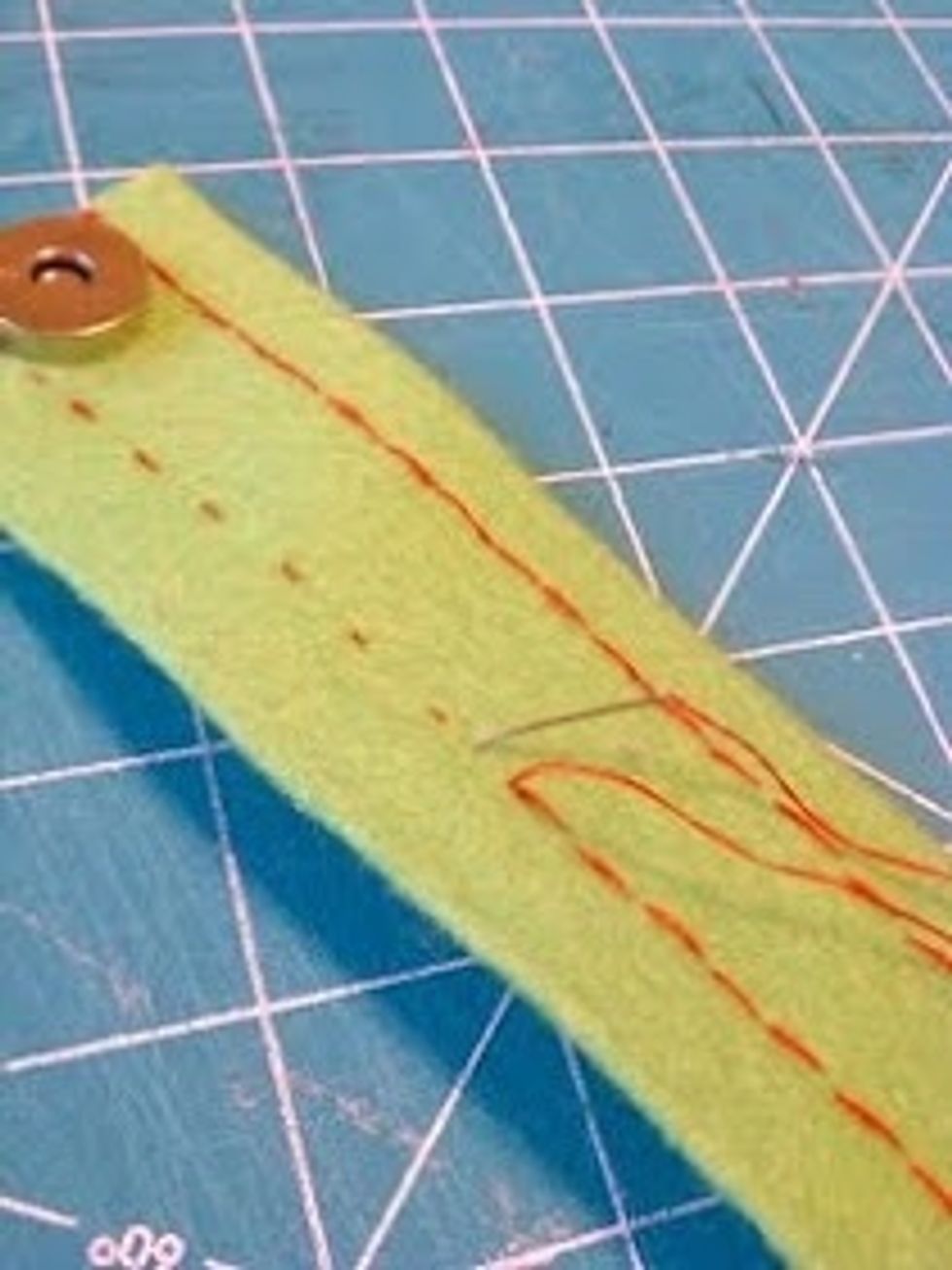 I used those lines to hand see the decorative thread.
I cut out circles then Mod Podged the circles together to form a flower.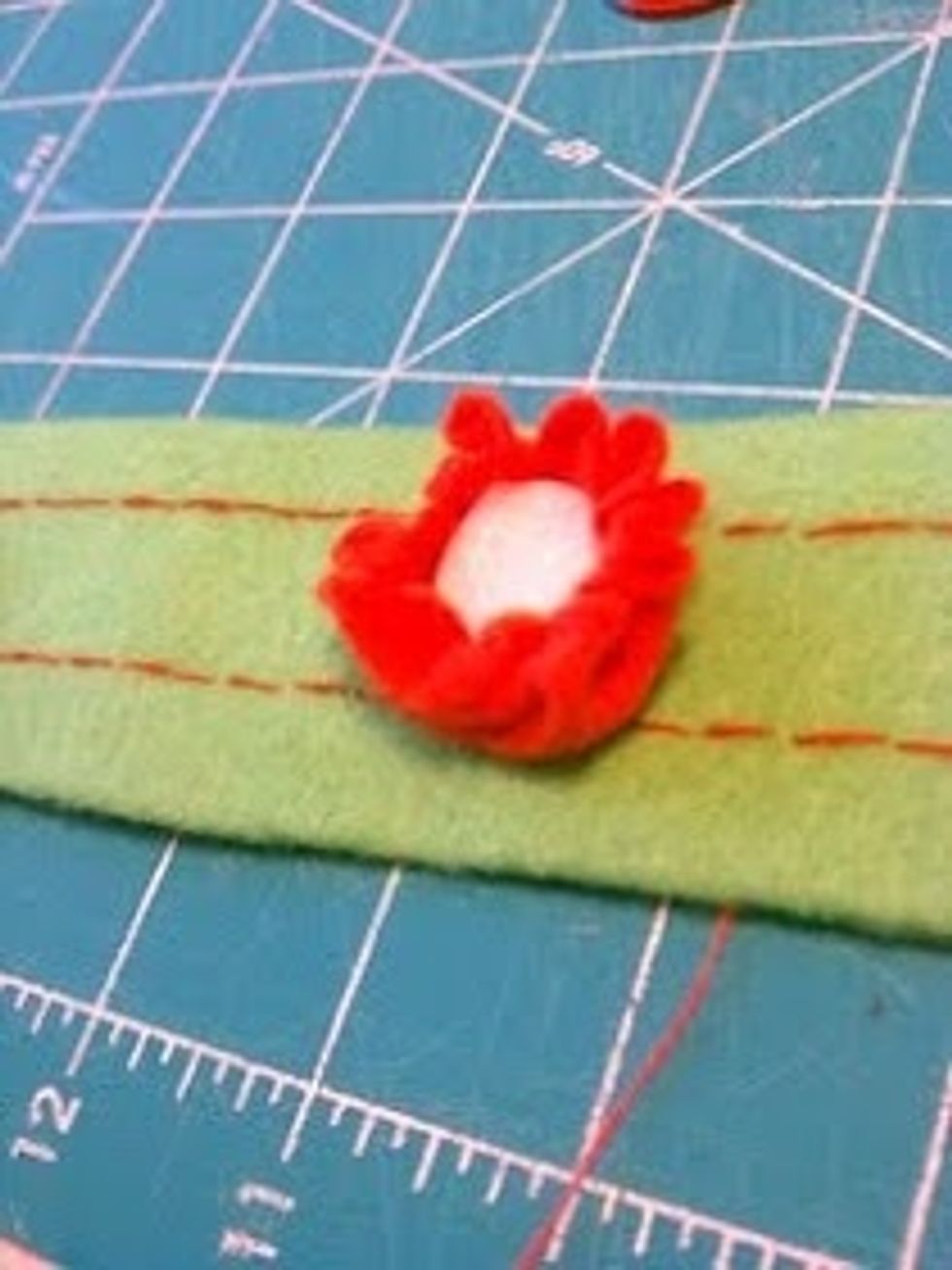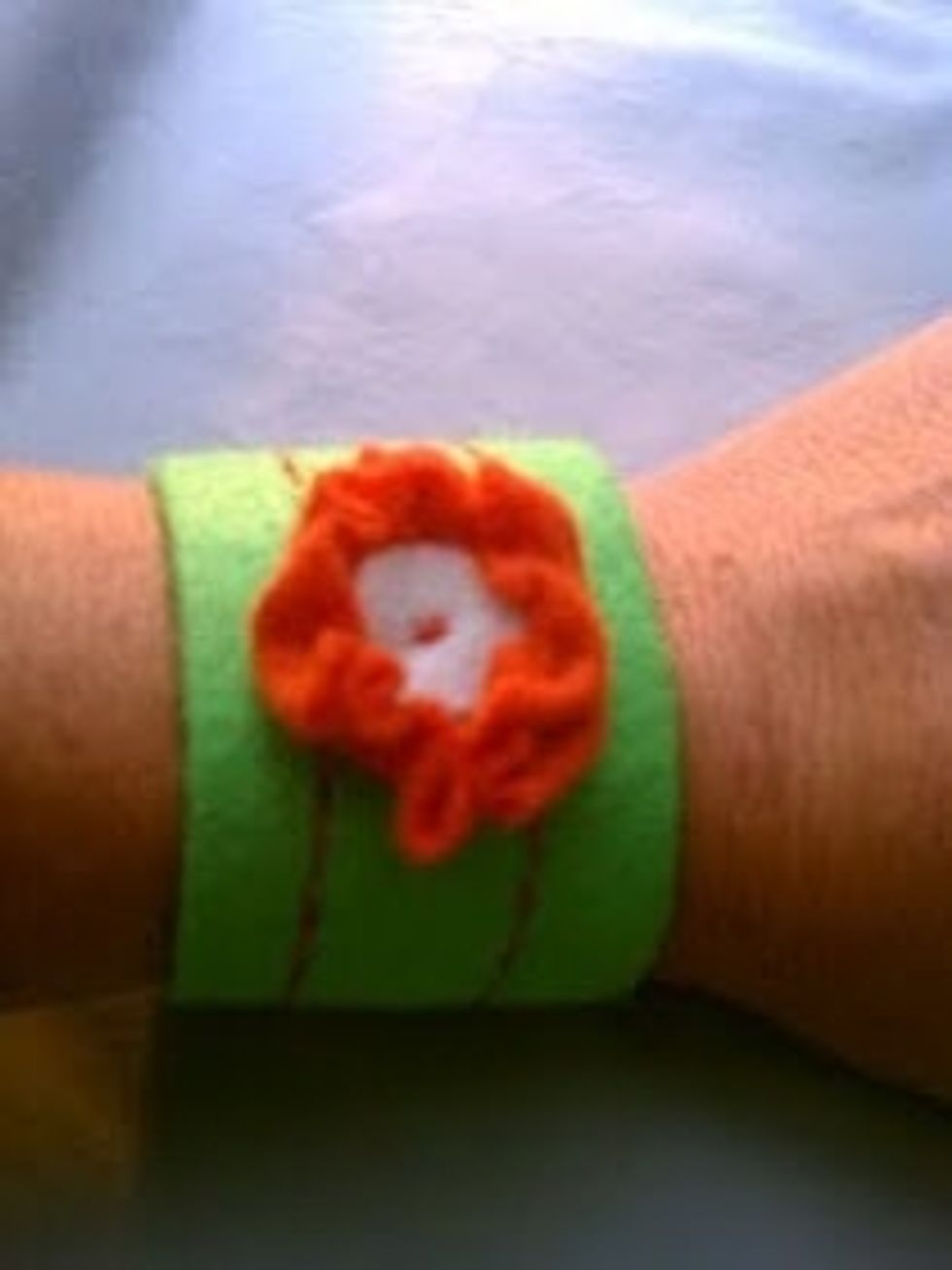 Sew the flower through the center and through the felt. I used a snap I had lying around to close it.
Felt
Needle and thread
Sharp scissors