How to make a felt christmas styrofoam tree
This is the third in a series of three tutorials for making Christmas Styrofoam Cone Trees.
63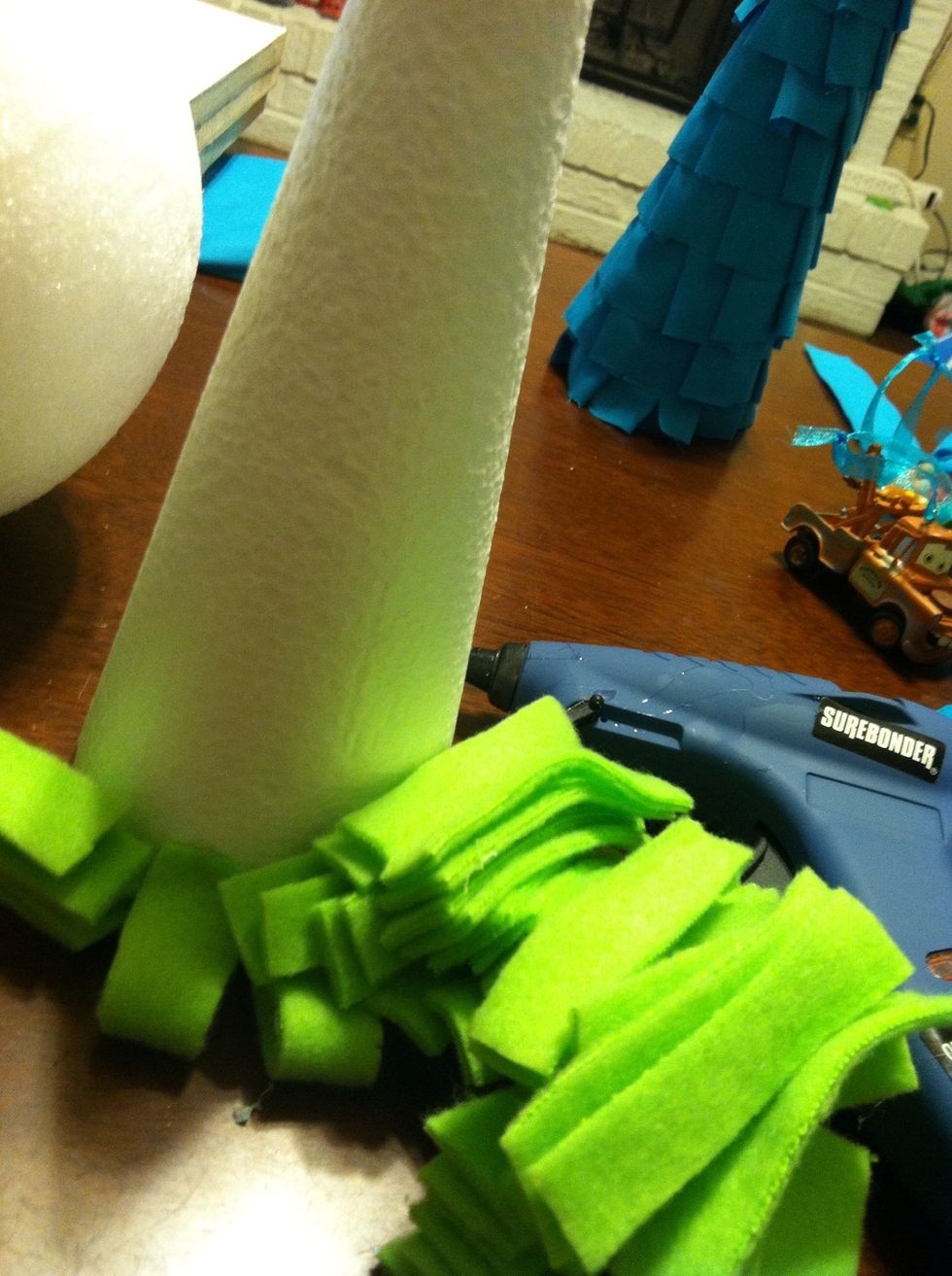 This was by far the easiest of the three trees to make! Simply cut strips of felt in the desired length and width.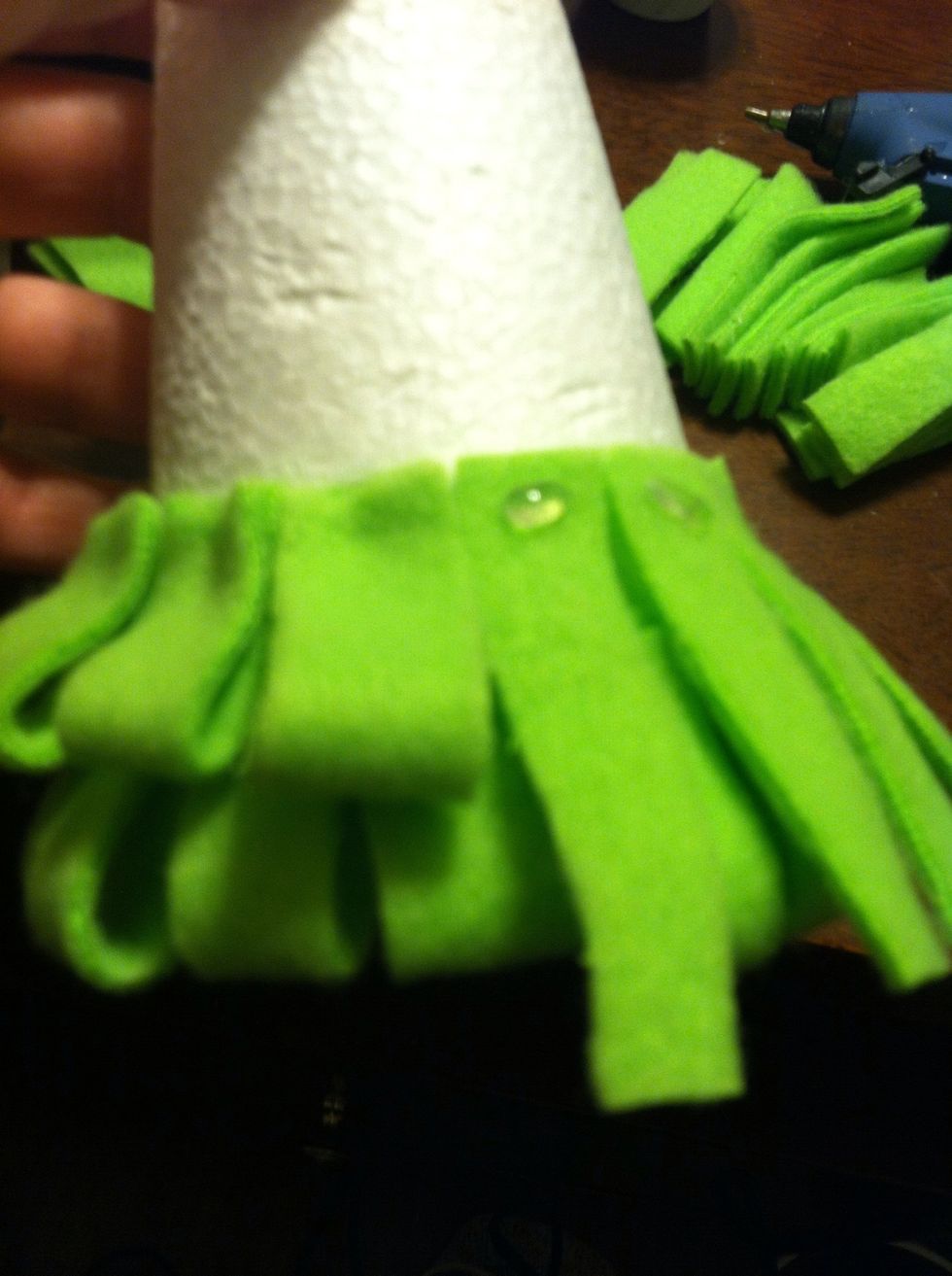 Remember not to make the strips so long or fat that once all the rows are together, you can't tell what it is! You want to hot glue them close together so the cone doesn't show through.
I added a string (or bead) of hot glue, then attached 4-5 strips at one time. Once I had a row completed all the way around, I went back and added a drop on each then looped the bottom up to the top.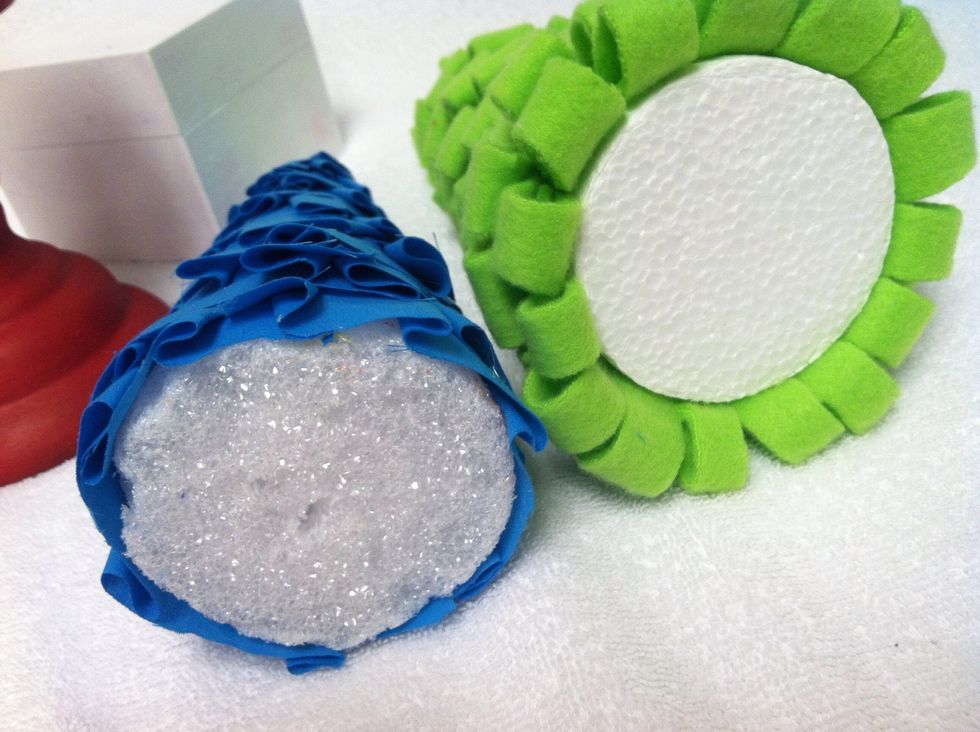 Make sure the bottom of the felt and the bottom of the cone are flush. This is different from the paper cone tree because the felt bends out when sat on top of an object and doesn't look nice.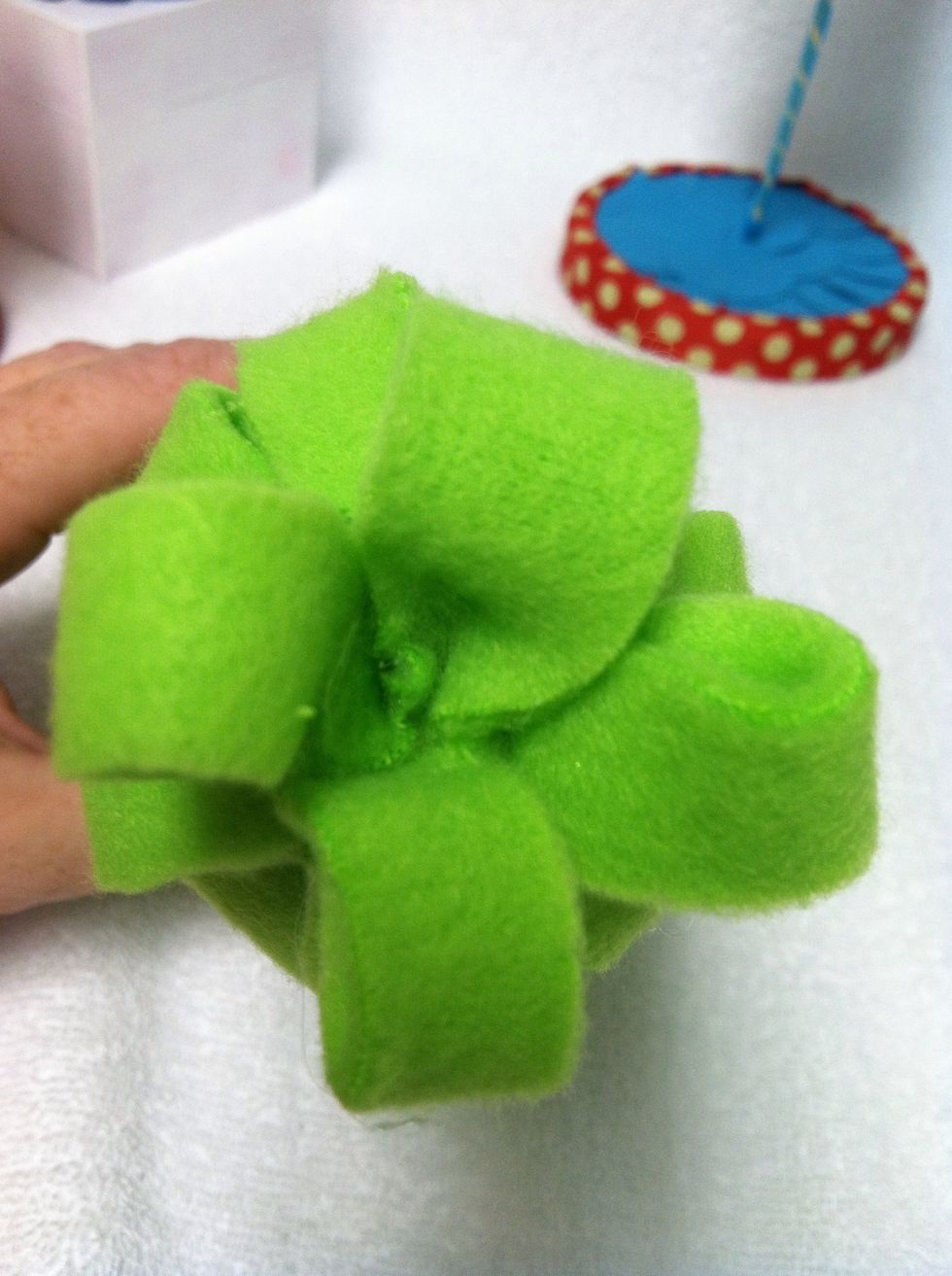 Once at the top, I layered 4 strips on top of each other with glue then one by one, folded the ends into the top to form a looped topper for the tree.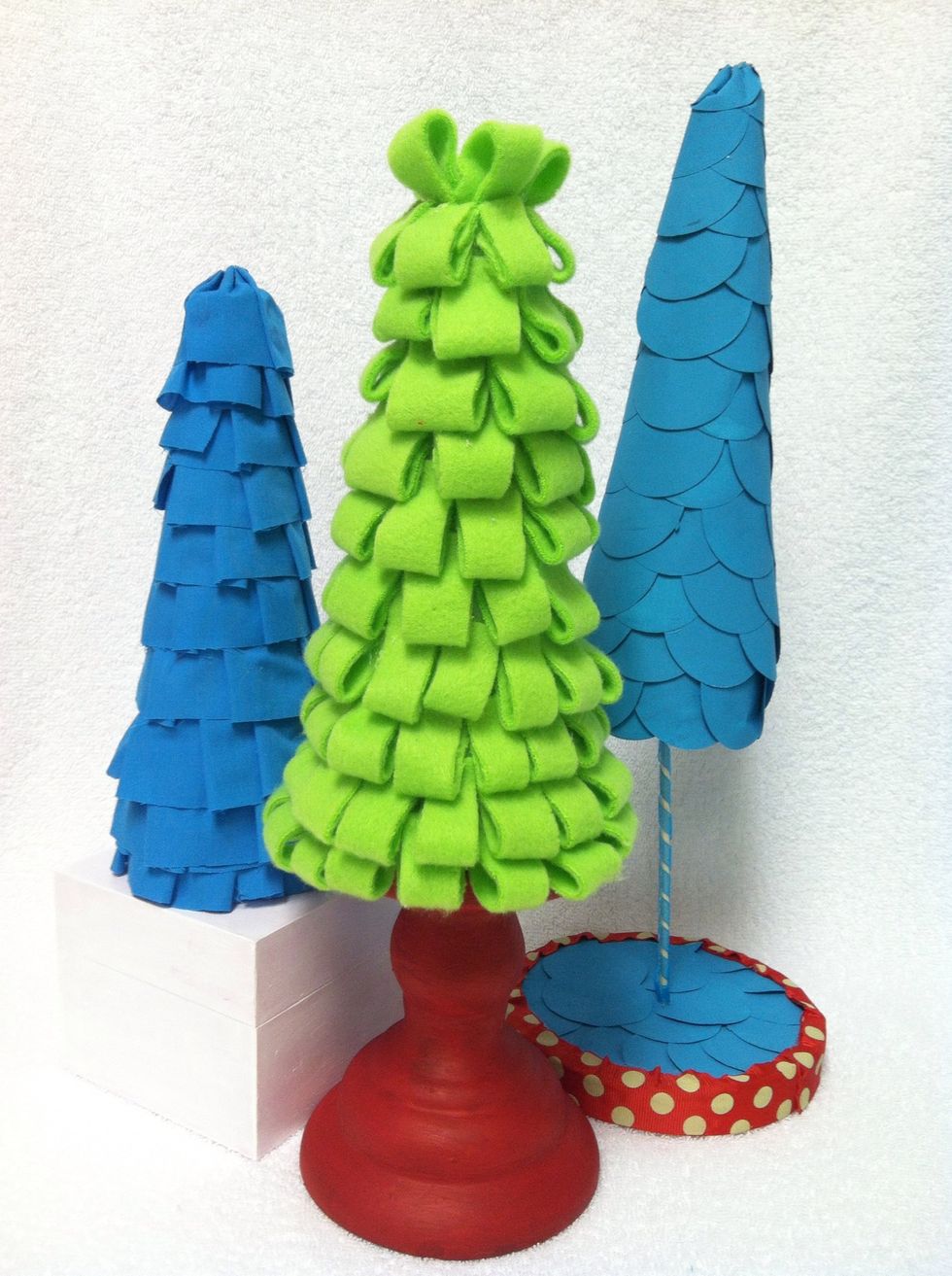 Don't forget to check out all three guides to help make this holiday season unique, colorful, and crafty!
Felt Cone Tree
Styrofoam cone
Felt
Hot Glue Gun