Make a Faux Lands End Bag and 4 Square Cards
6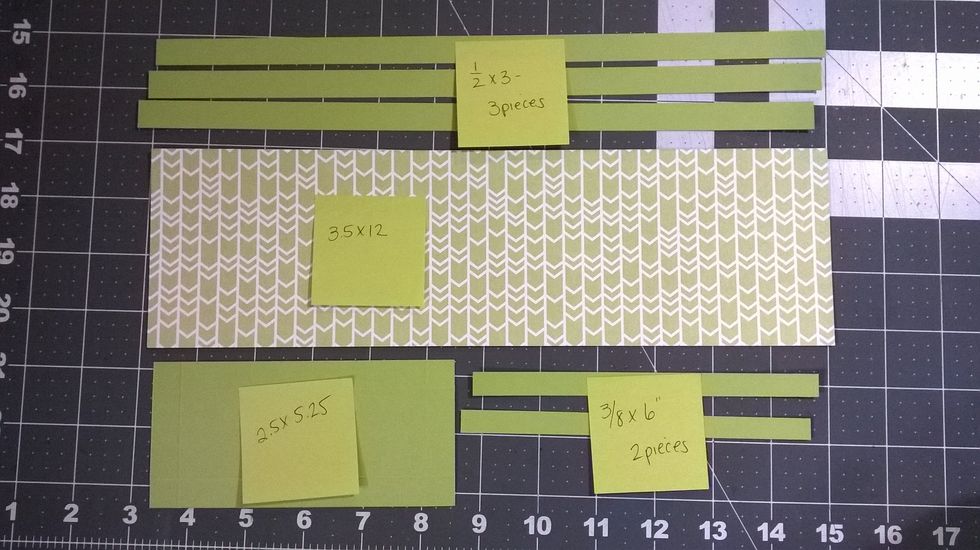 Cut the following pieces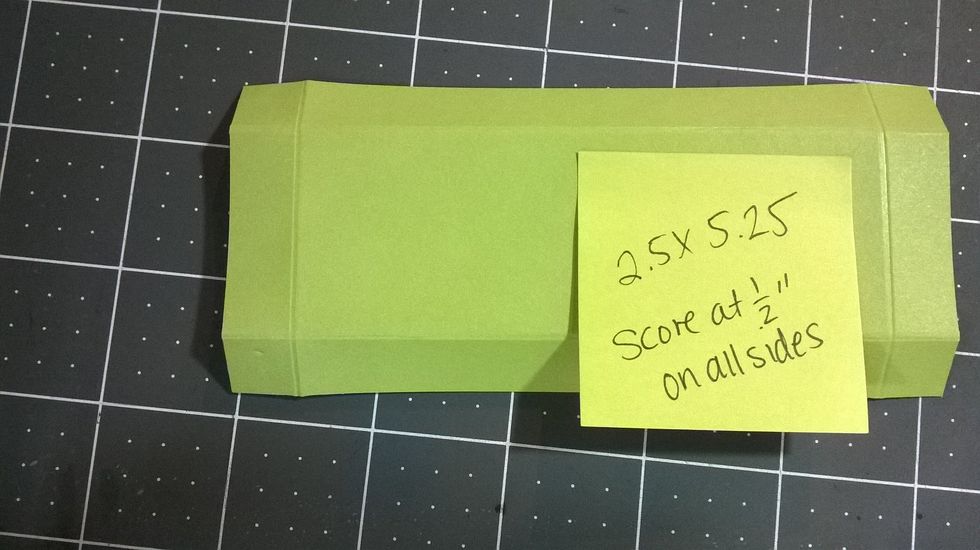 Score as the 2.5 X 5.25 piece at 1/2 inch on all sides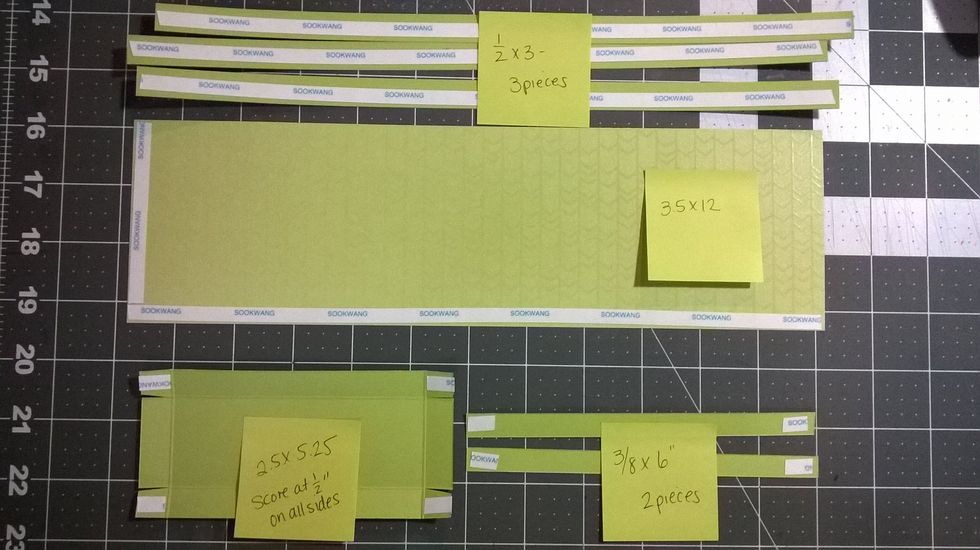 Add Score-tape as shown
Fold up the sides adding the tapes on the outside of the box
Wrap the 3.5 X 12 piece around the outside of the box without creasing the 3.5 X 12 piece on the top.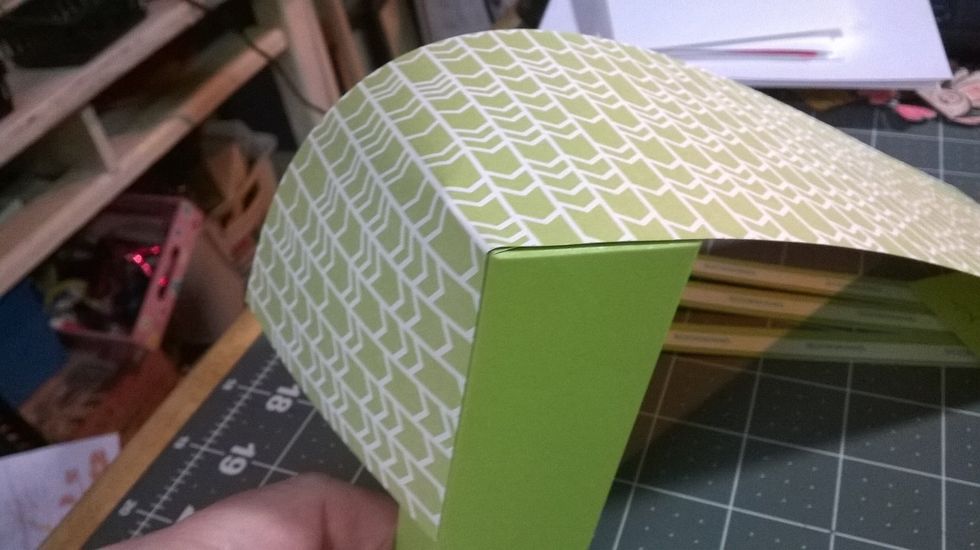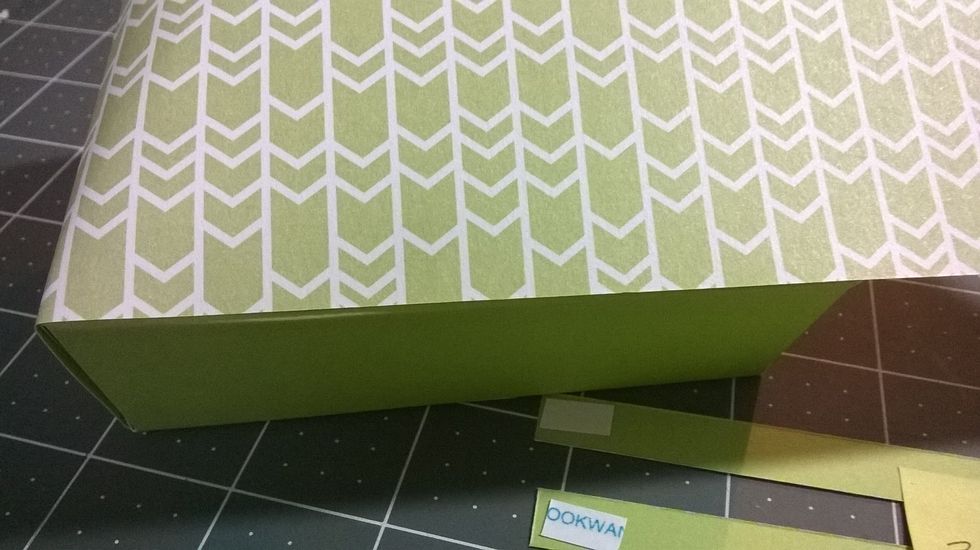 Makes sure to line up your paper with the bottom on the box
Remove the score tape from the 3.5 side.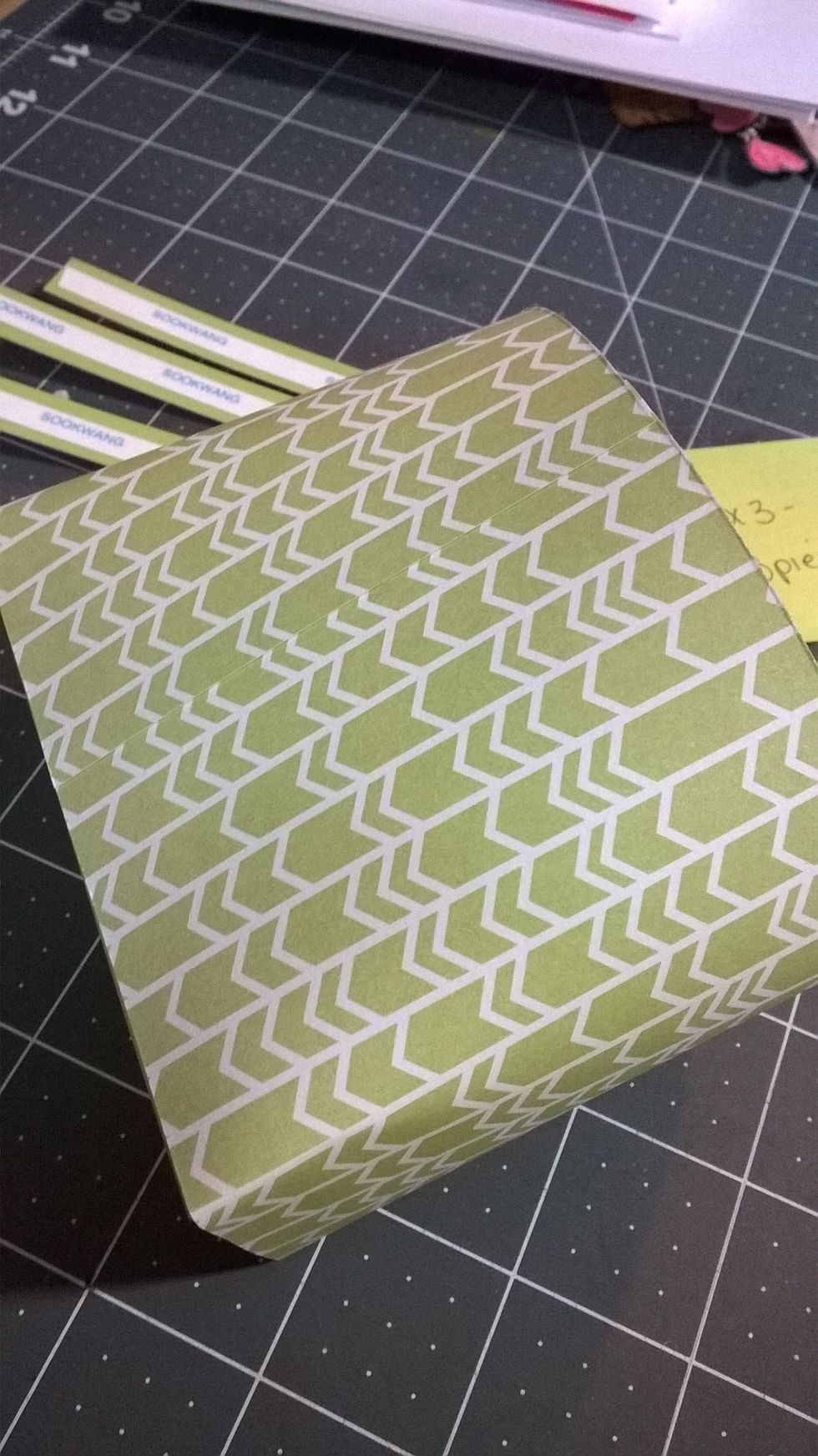 Match up the 3.5 sides and press closed.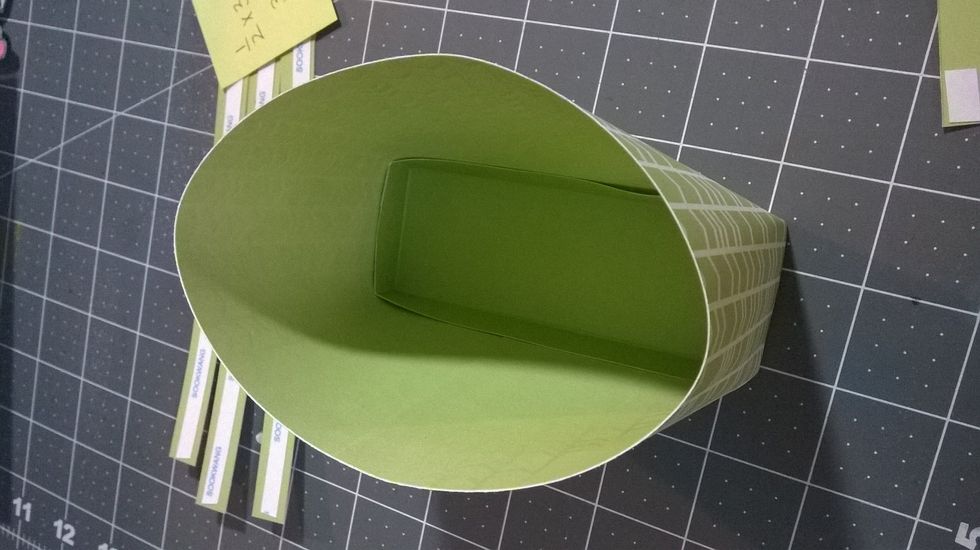 This is what the inside of the bag should look like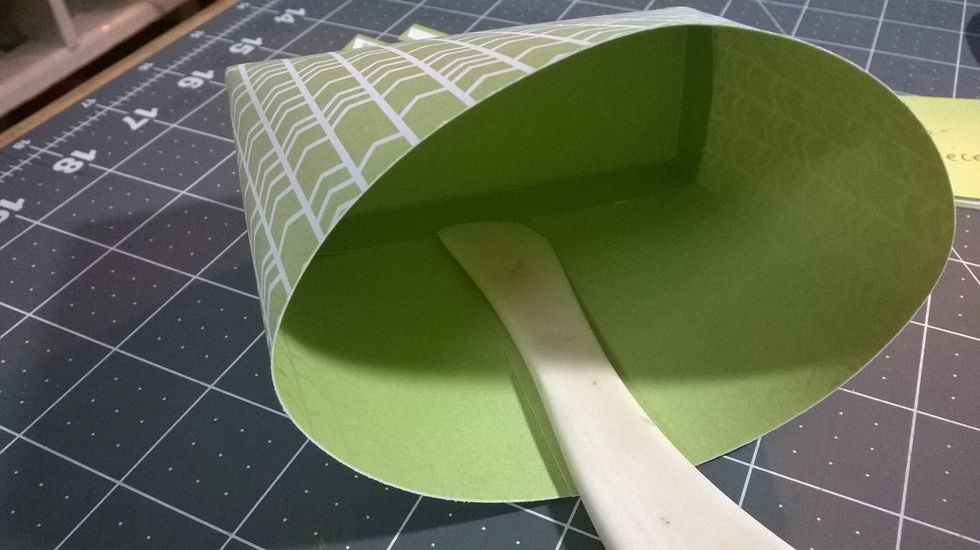 Press all the seams down firmly with your bone folder
Using 1 of the 1/2 X12 inch pieces wrap around the outside bottom of the bag overlapping and starting at the back seam.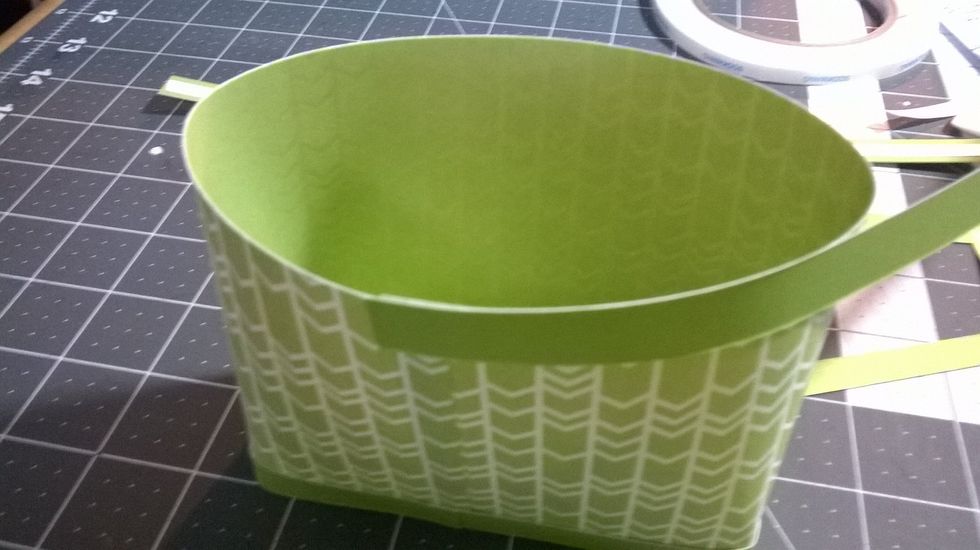 Do the same thing with the top of the bag.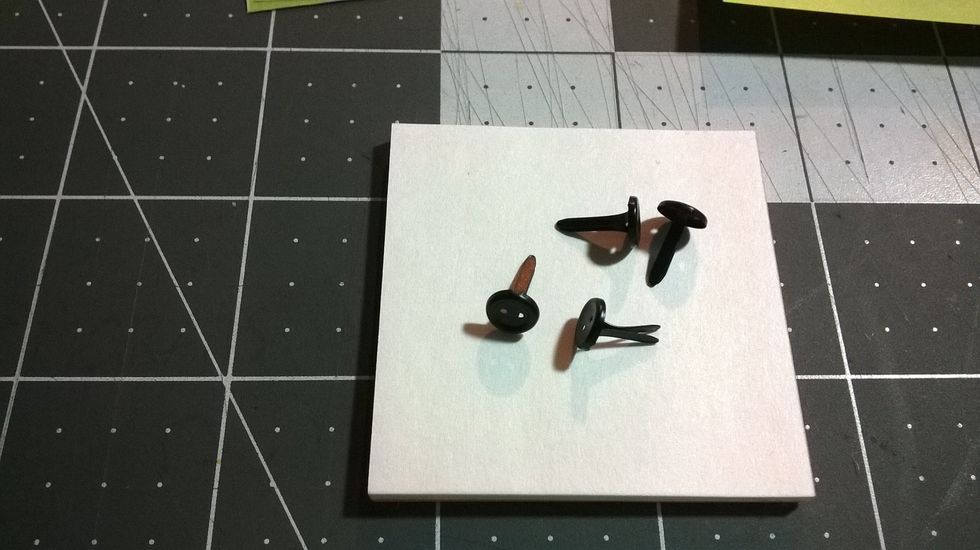 Grab your 4 brads.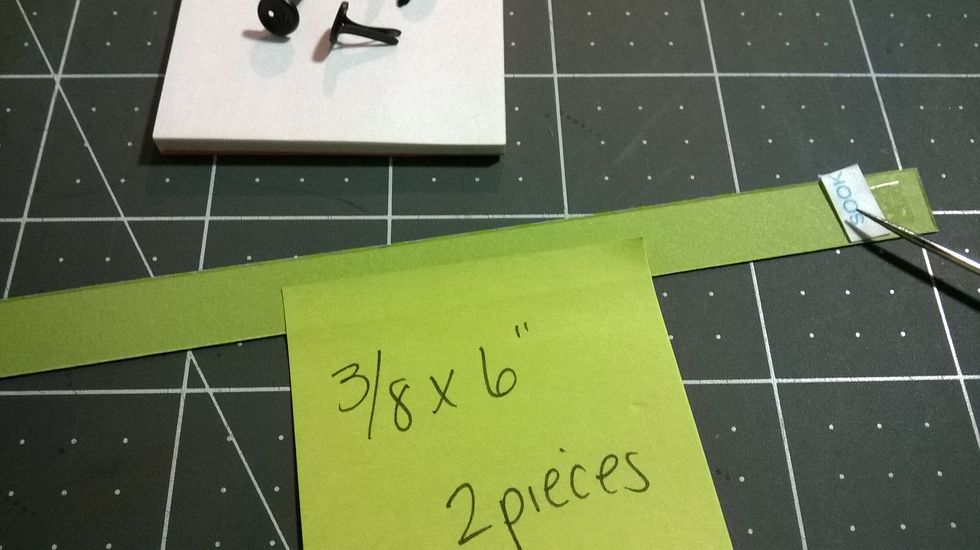 and your two 3/8 X 6 inch handles.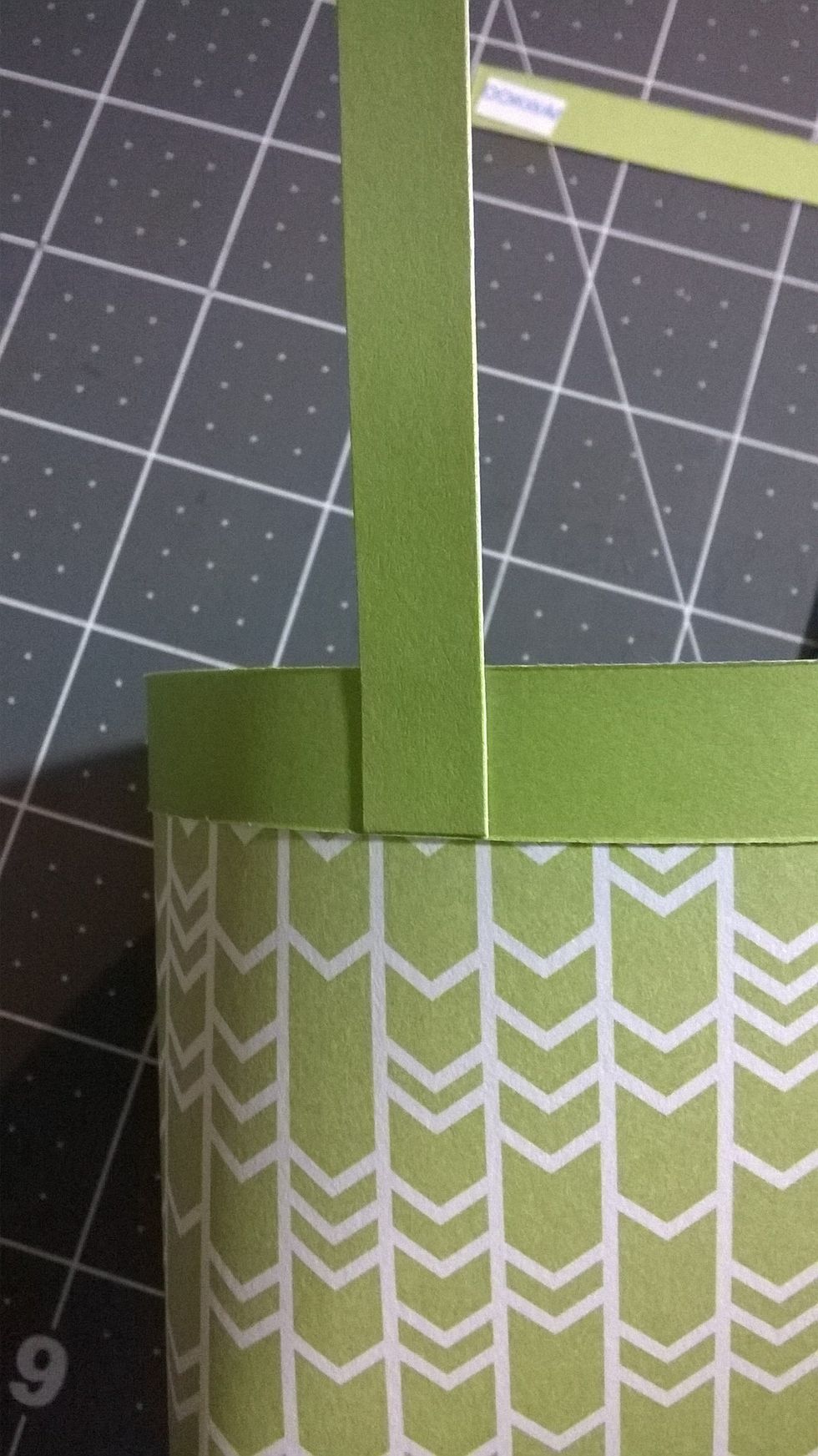 Add one side of the 3/8 X 6 inch piece perpendicular to the top band of the bag.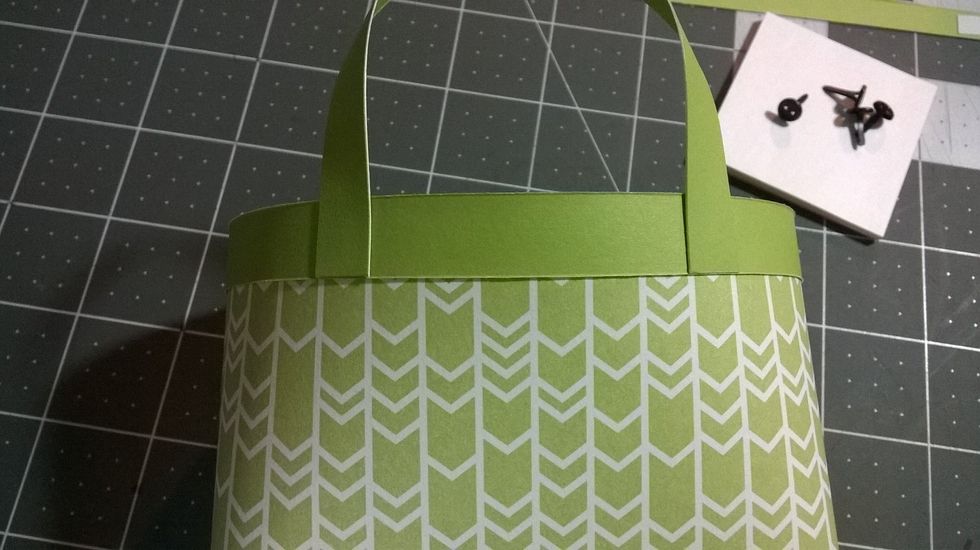 after removing the adhesive from the other side and press in place.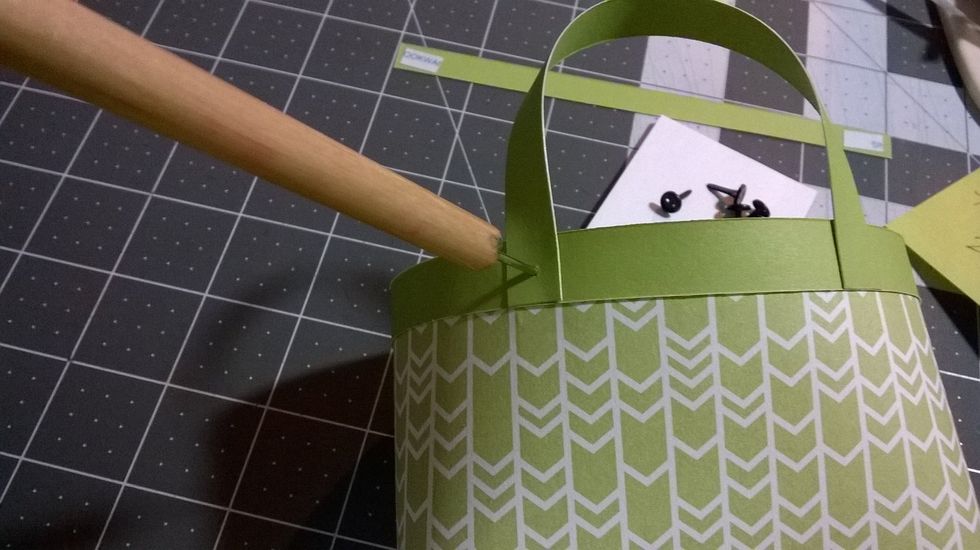 Pierce the band and handle with the piercing tool,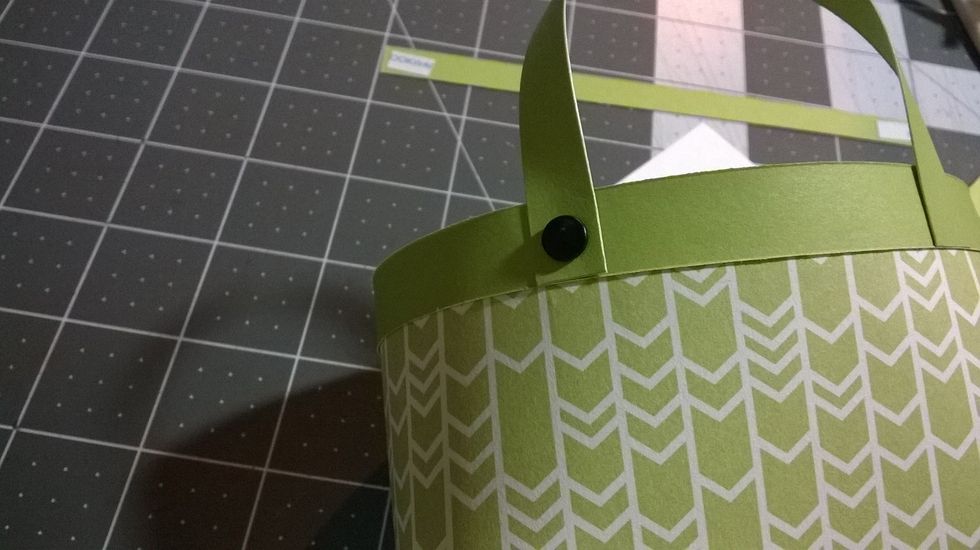 Insert brad and secure.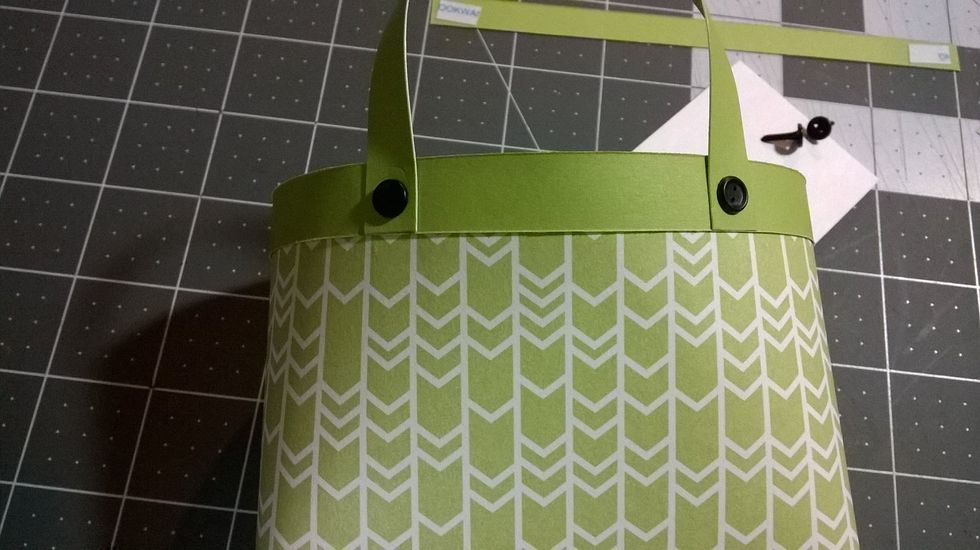 Repeat Process for remaining handles.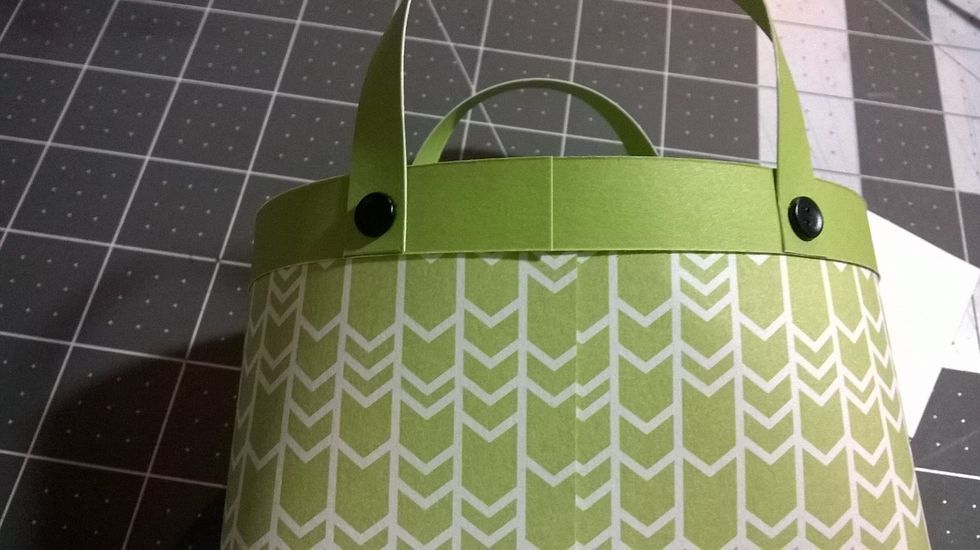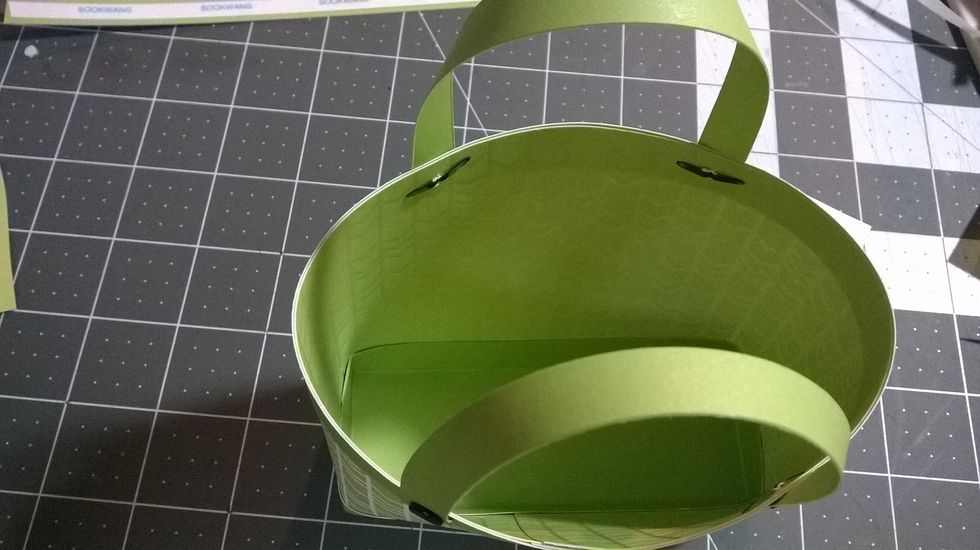 The inside of your bag should look like this.
Take the remaining 1/2 X 12 inch piece and cover the back of the brads on the inside of your bag.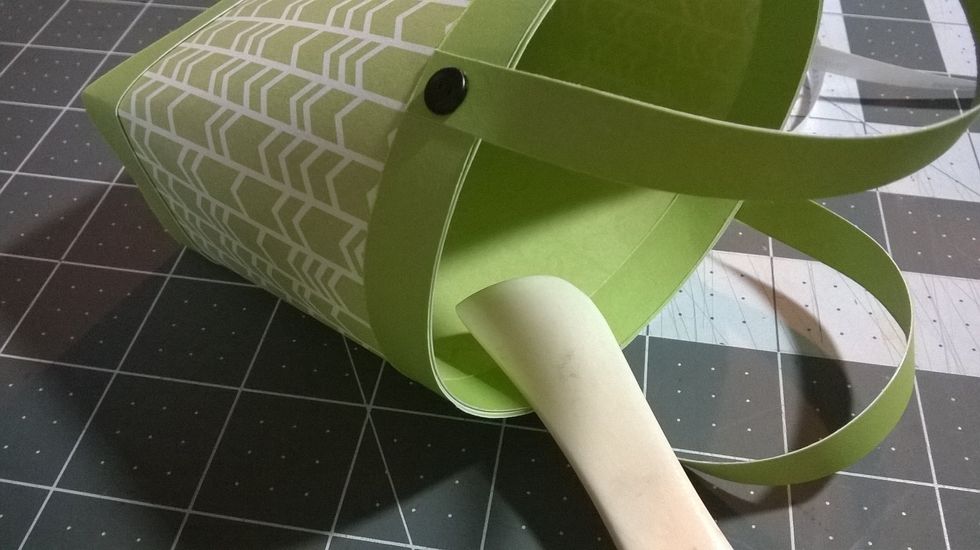 Burnish the inside finished edge
Your bag is now complete and read for a gift or set of note cards.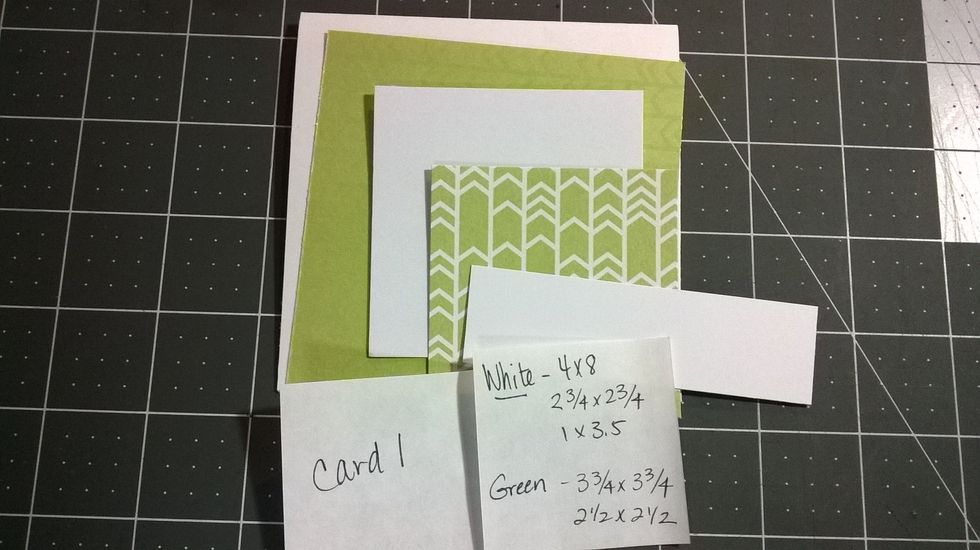 Card 1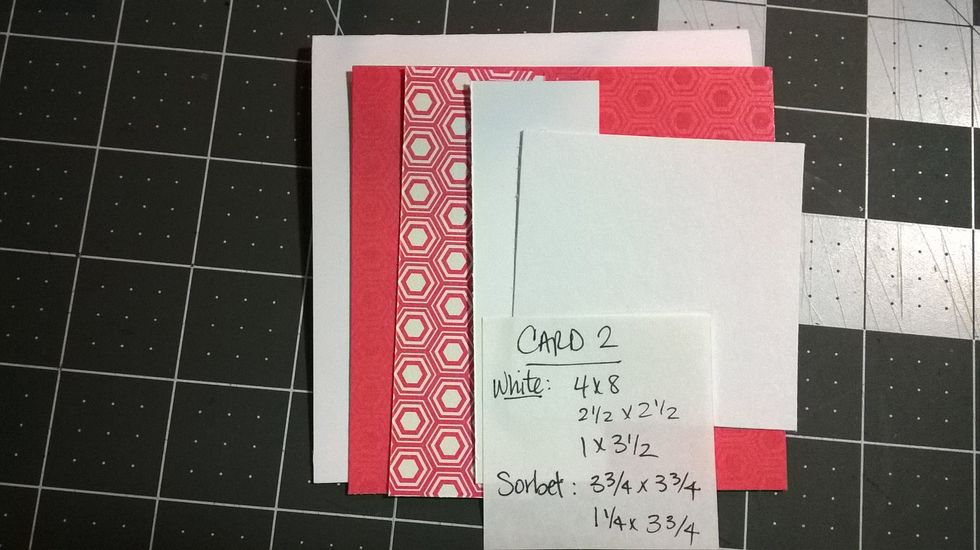 card 2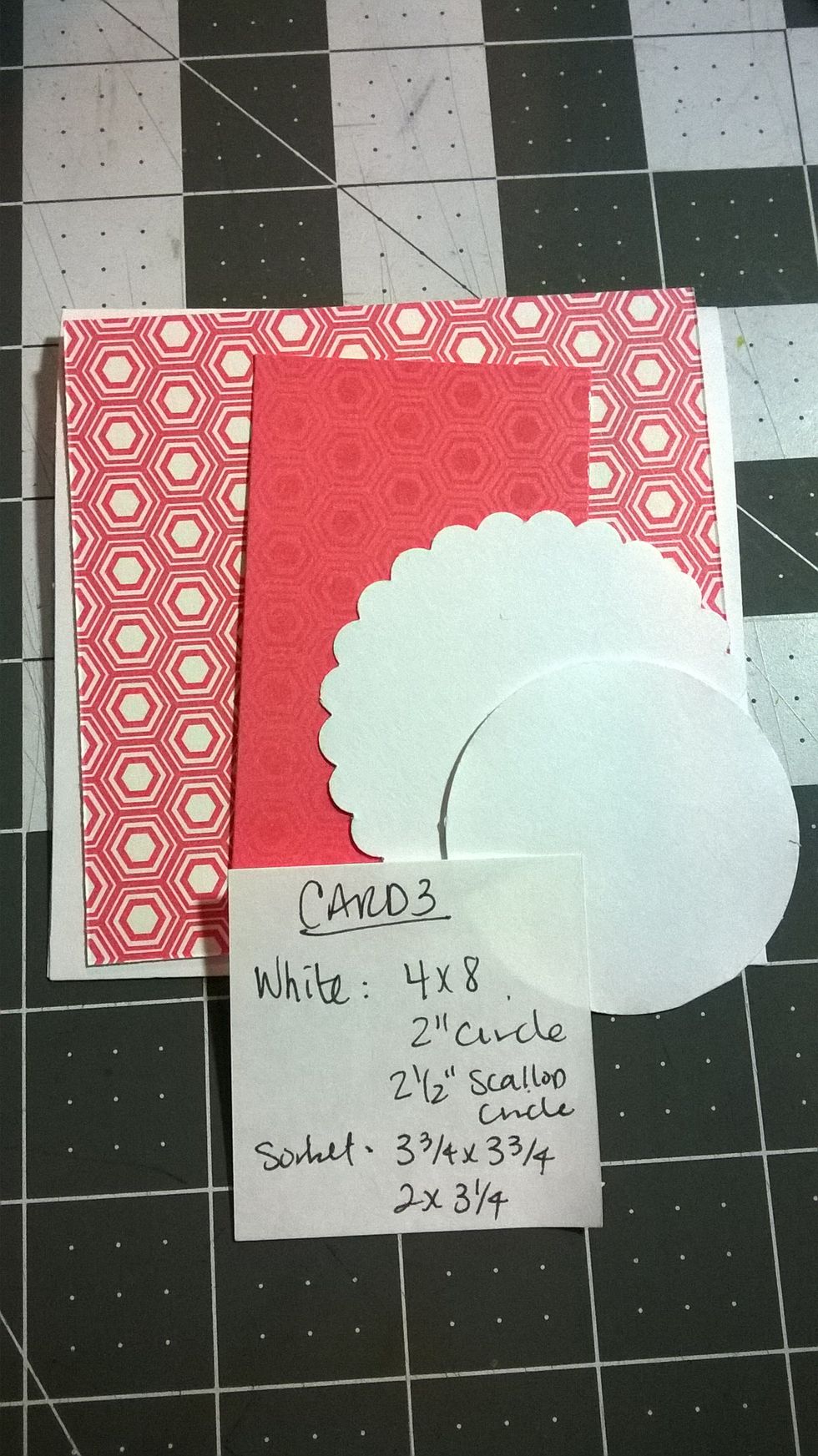 card 3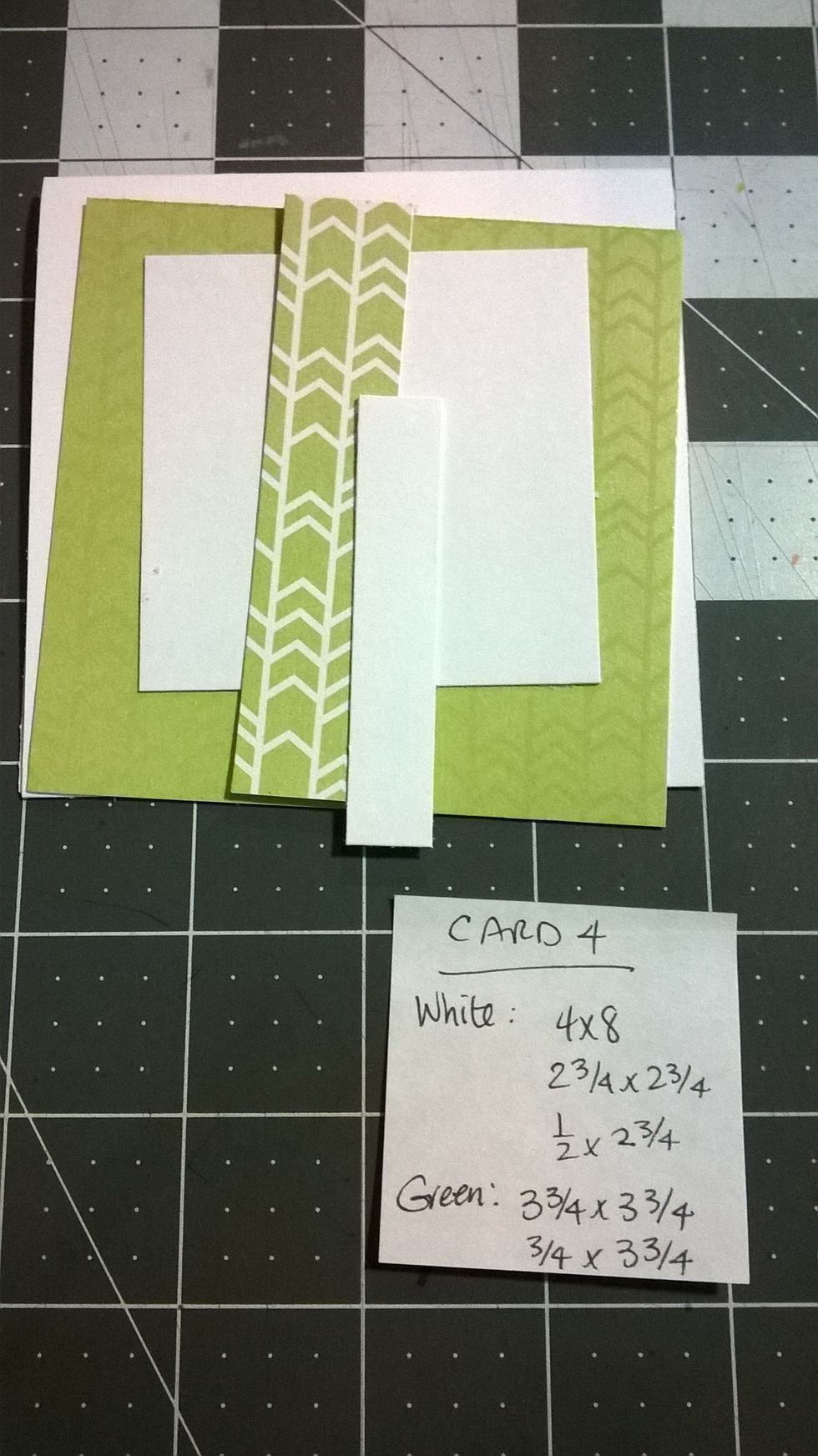 card 4
You will need 4 envelope pieces.
Line up at 3.5 inches and punch and score.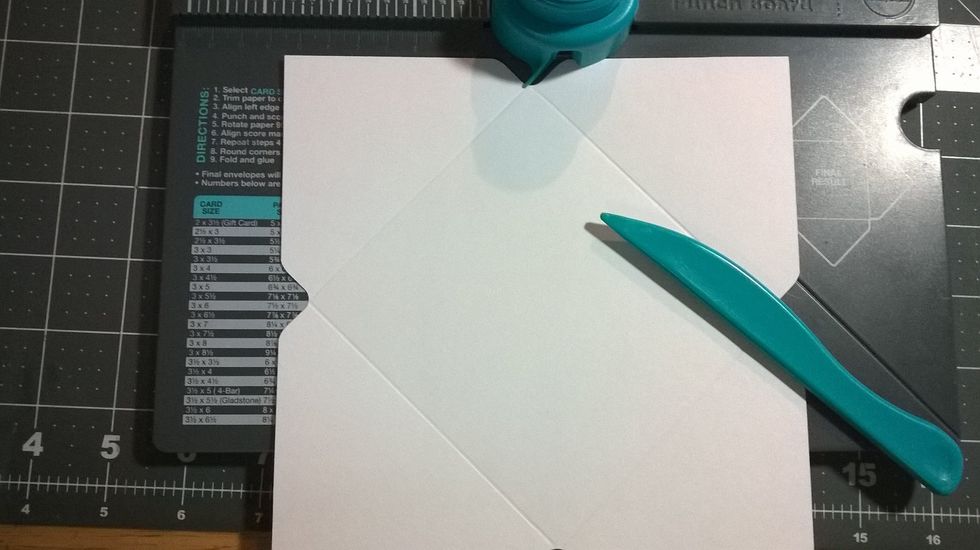 rotate and punch and score lining up with the previous score line.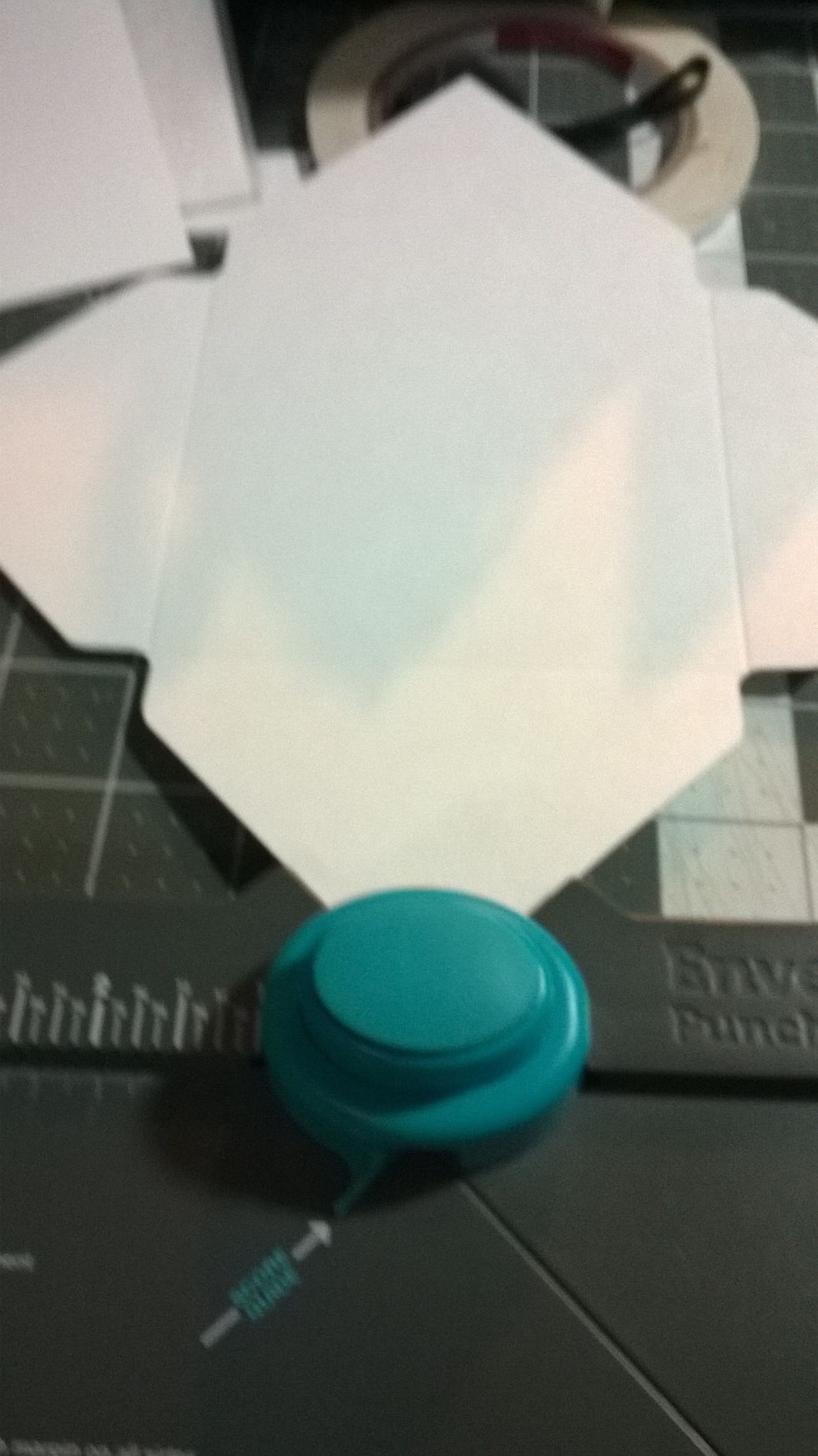 round all the corners of the pieces of your envelope flaps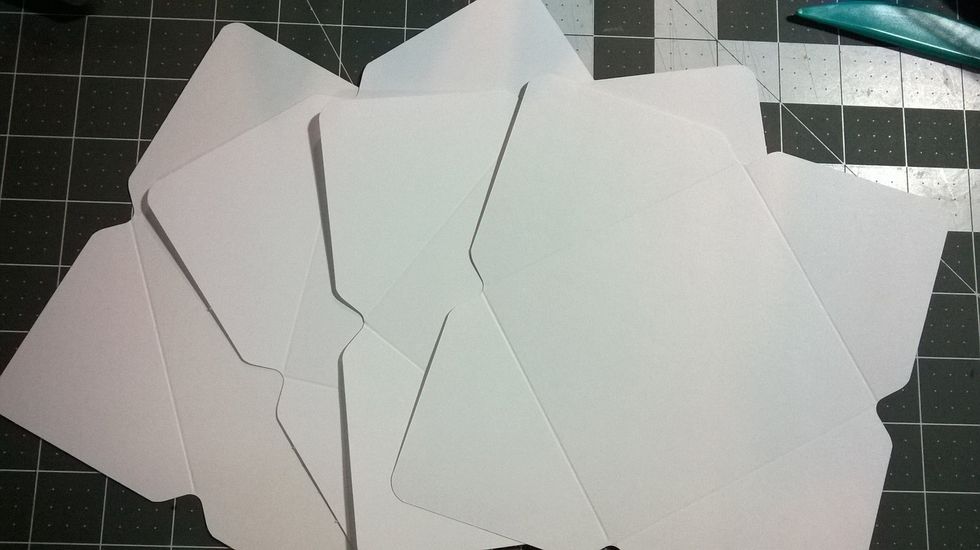 Repeat for all 4 envelopes
Stamp each Envelope in the corner or decorate as desired.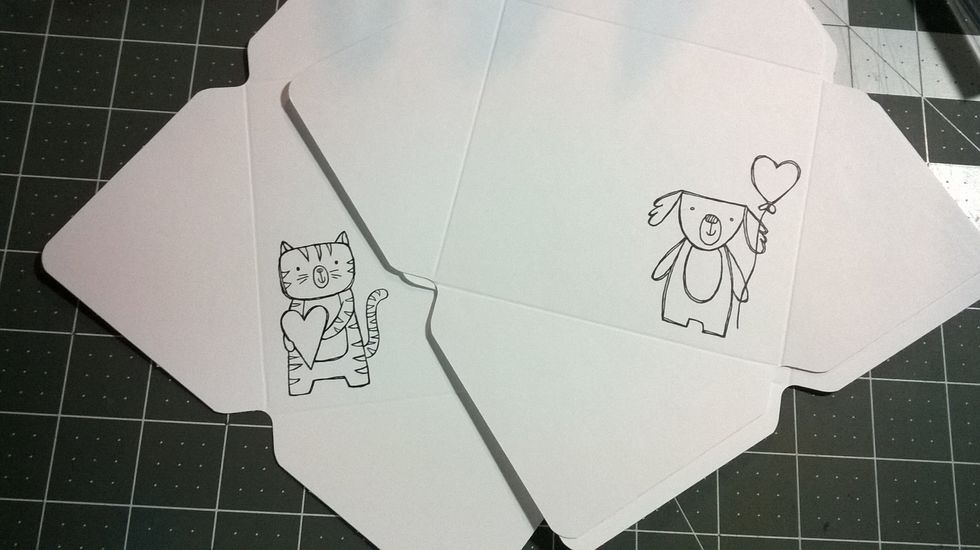 Stamp all for 4 envelopes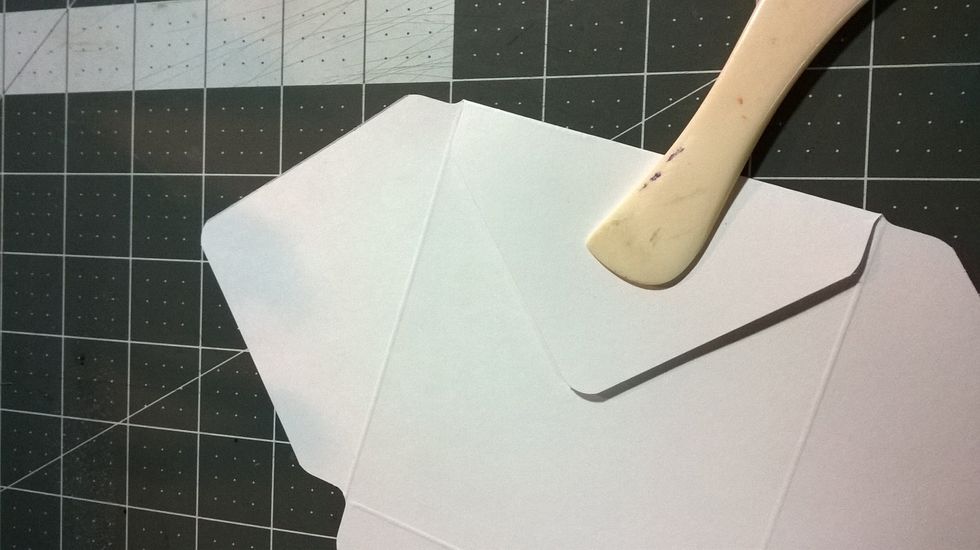 Burnish all the score lines to create the envelope.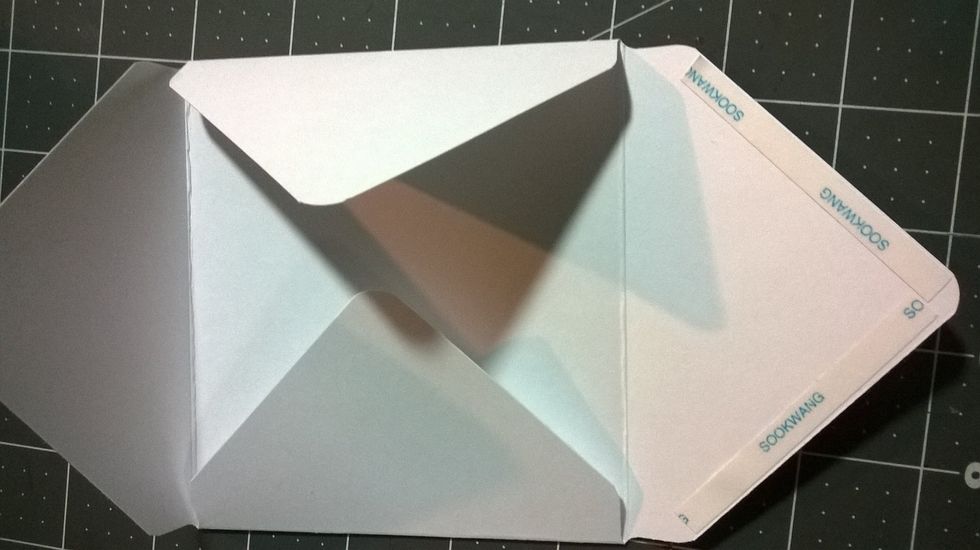 apply score tape to the bottom of your envelope being careful not to put adhesive where it will prevent the card from slipping inside.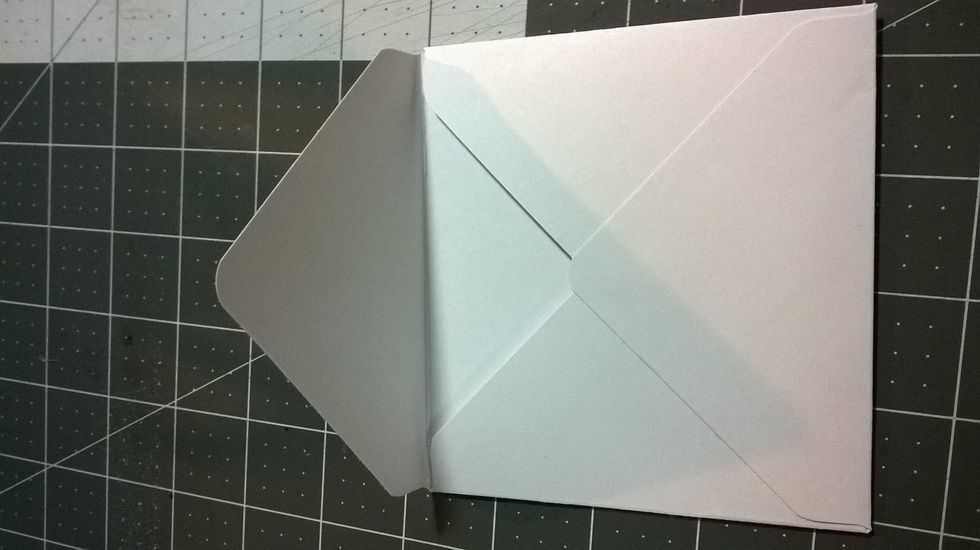 Your finished envelope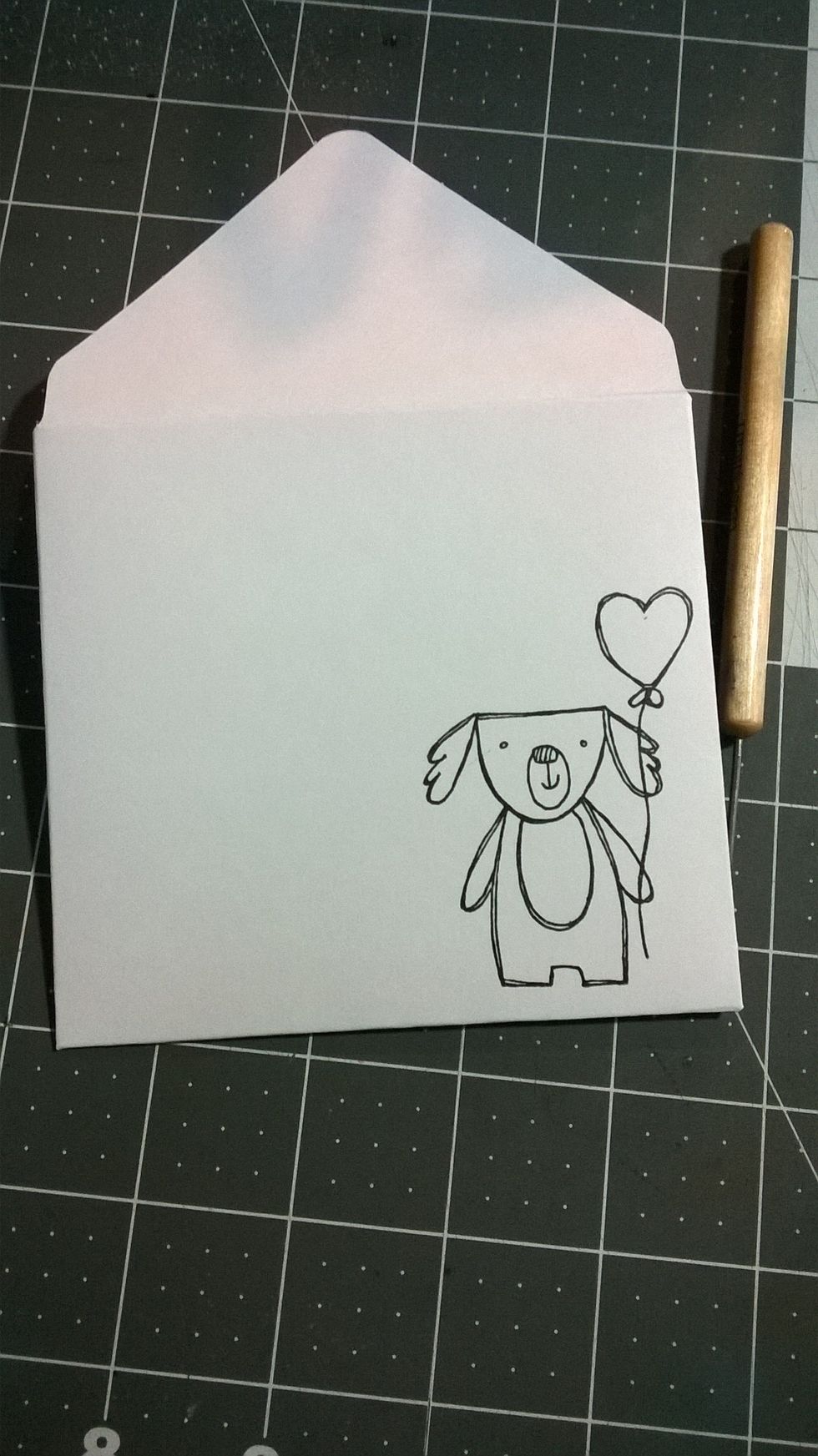 Now color your images or decorate as desired.
Enjoy your completed project. All supplies can be purchase on my website: www.gerriannarmstrong.ctmh.com
Z2033 Whimsy Assortment
X5764 Pear Cardstock
1385 White Daisy Cardstock
Scoretape
Z1204 Bone Folder
Z2046 Paper Piecer
Brads
B1481 CTMH Friendly Pets Stamp Set
WRMK Envelope Punch Board
3505 CTMH Colored Pencils 24 pieces
Z2105 CTMH Archival Black Stamp Pad