Make a Father's Day Date-A-Month Gift/keepsake
1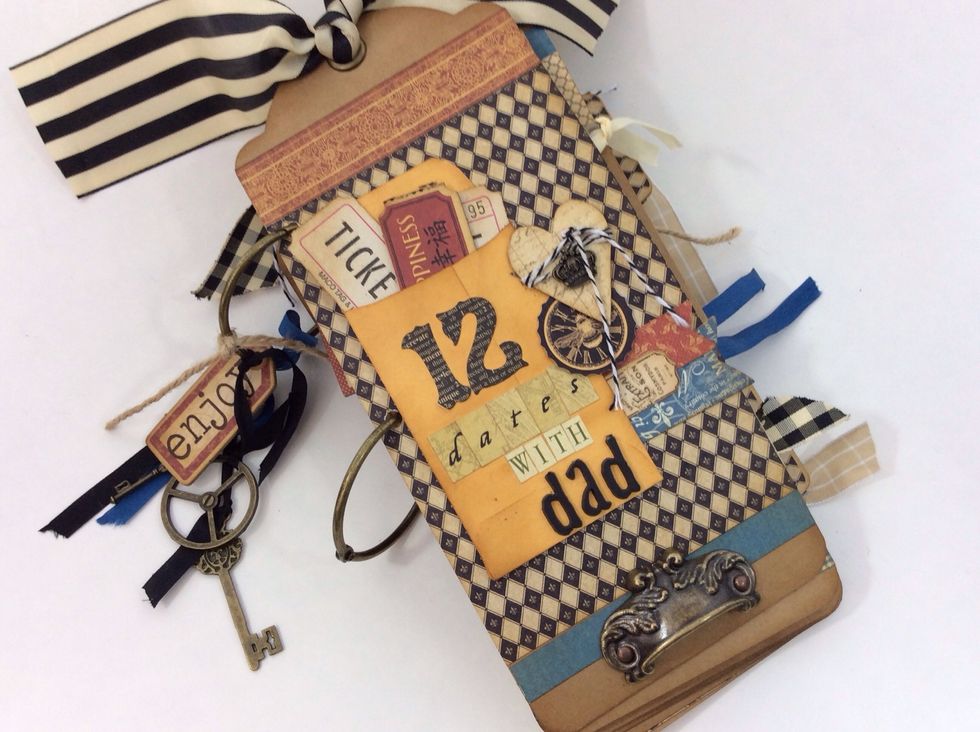 Create this fun keepsake for good ol' dad. Simply plan 12 "dates", one for each month, put them all together in this fun little tag book...enjoy your dates and save the special memories too!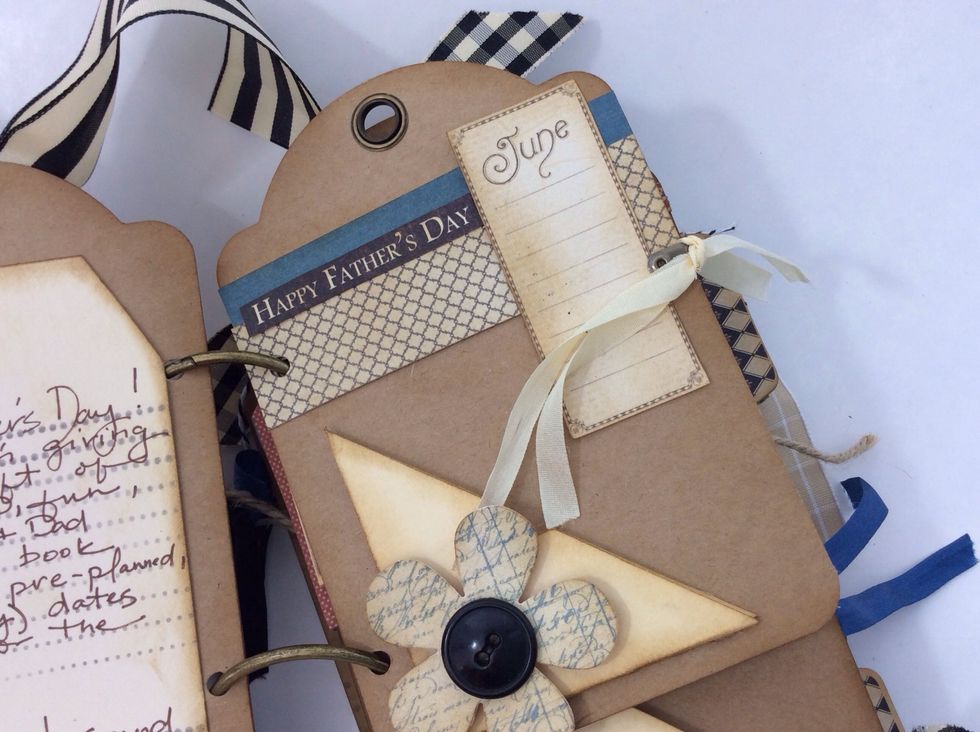 I really wanted to let my dad know how much I enjoy spending time with him, so by pre-planning a special day once a month we wouldn't forget to just hang out and have fun!!
I purchased a few gift cards, (ideas include: movie tickets, round of golf, dad's favorite lunch place, bowling, sporting events, lift tickets, etc).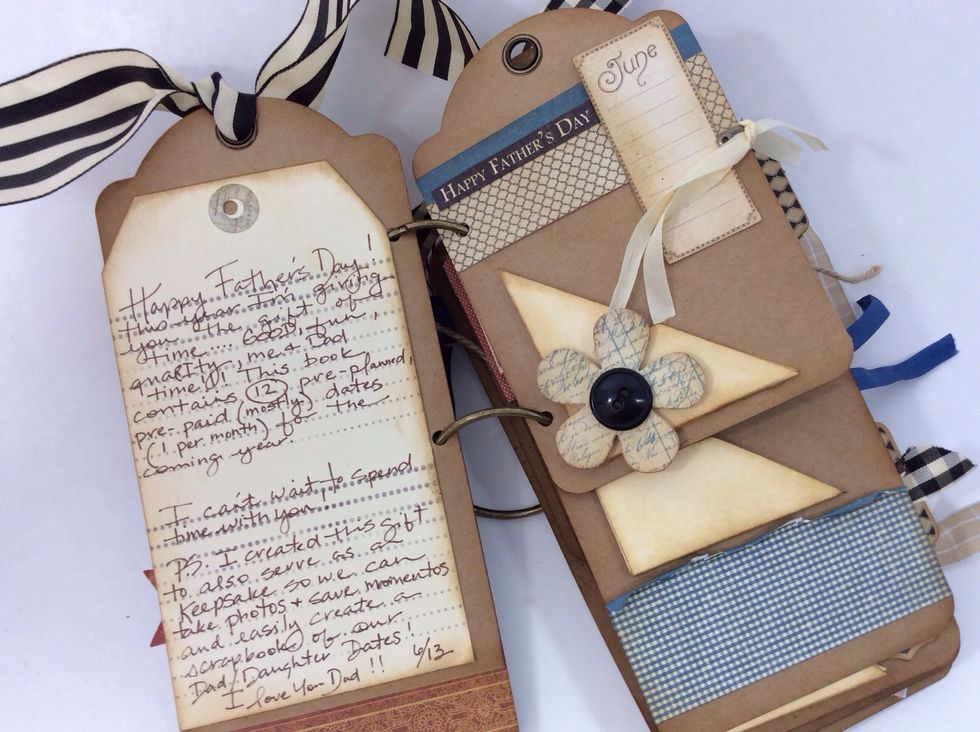 I also included some dates that don't cost a thing! (Ideas: Google a local hiking map for a day hike trip, a day at the beach, local antique shop tour, local history museum tour). Get creative!!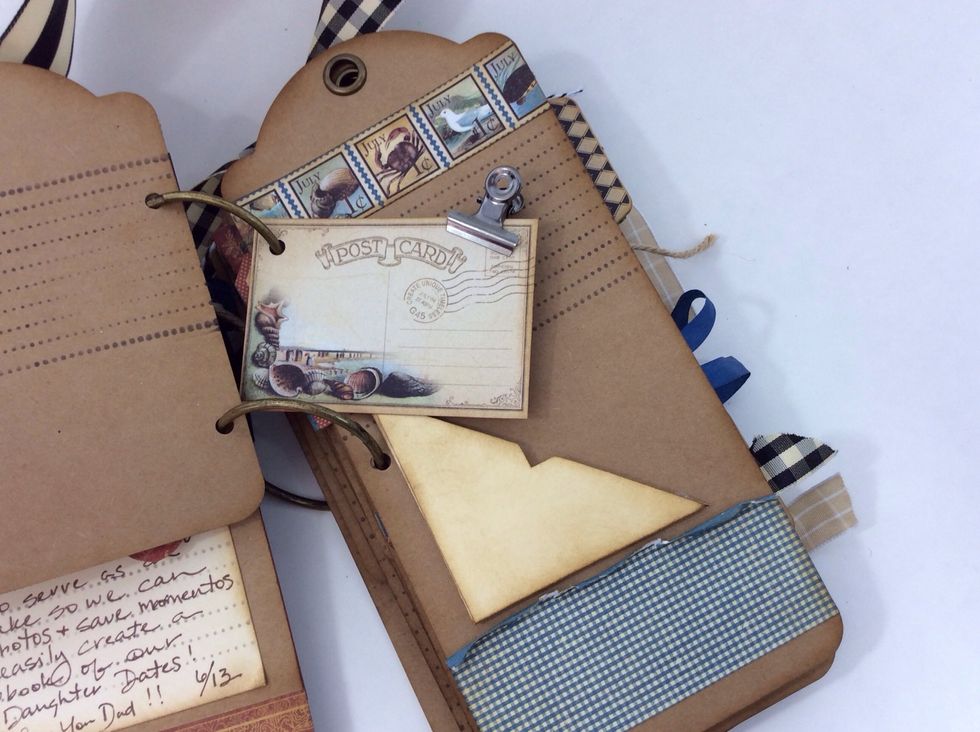 I bound my tags together with book rings. I then created a tag for each month, complete with a little pocket for a gift card or itinerary and journal lines/block to later fill in what we did.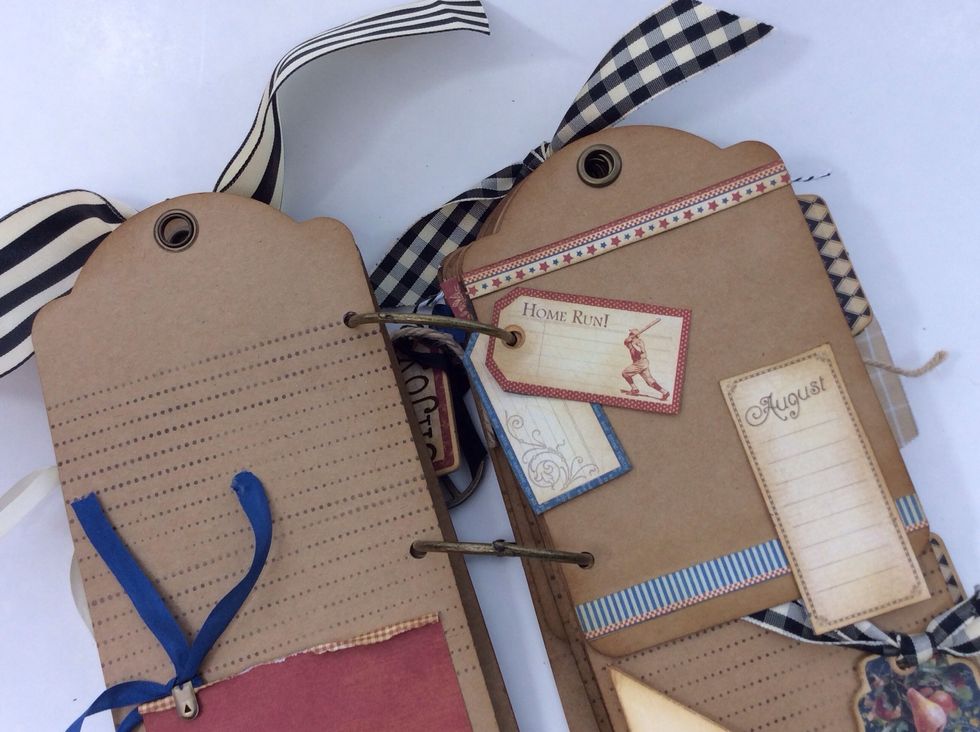 I also left spaces for photos or memorabilia bits that we'll gather along the year.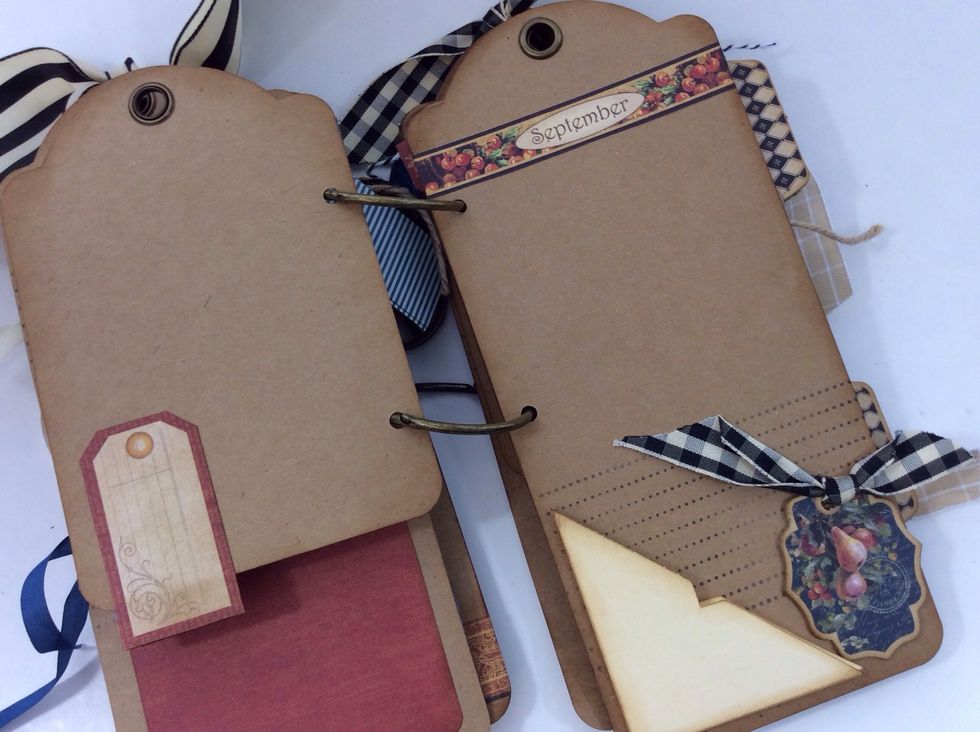 For younger gift givers, mom can help with ideas, (and maybe financing) and let the kids help decorate the themed monthly tags. Fun family time project!!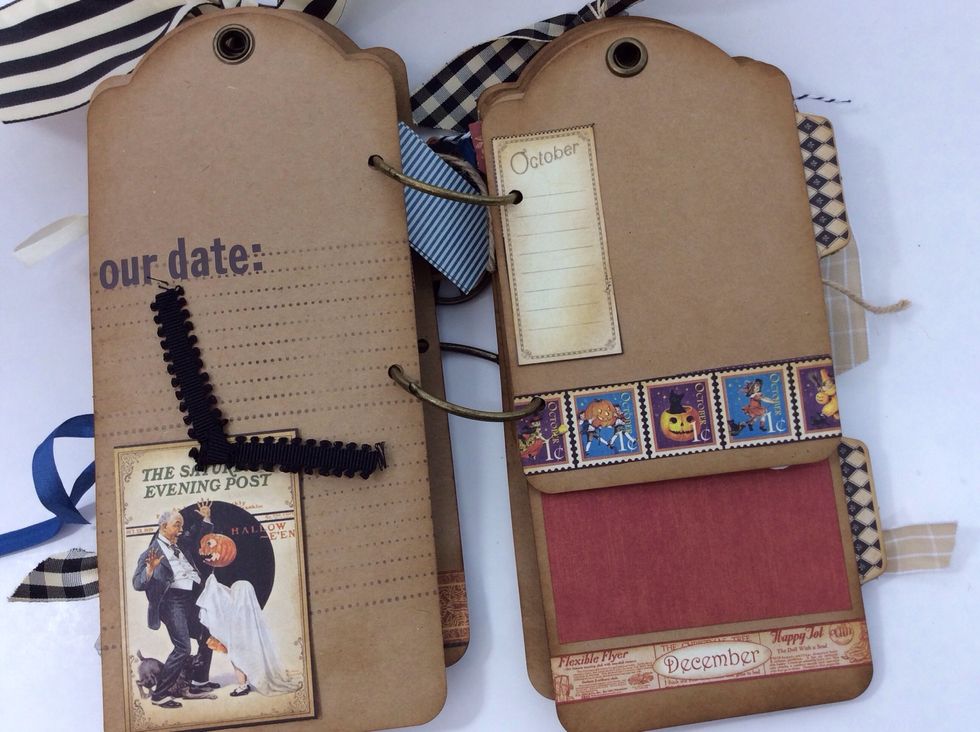 Get creative with date ideas...October is perfect for pumpkin patch visits, apple picking or even a nice drive to find and photograph the splendor of Fall.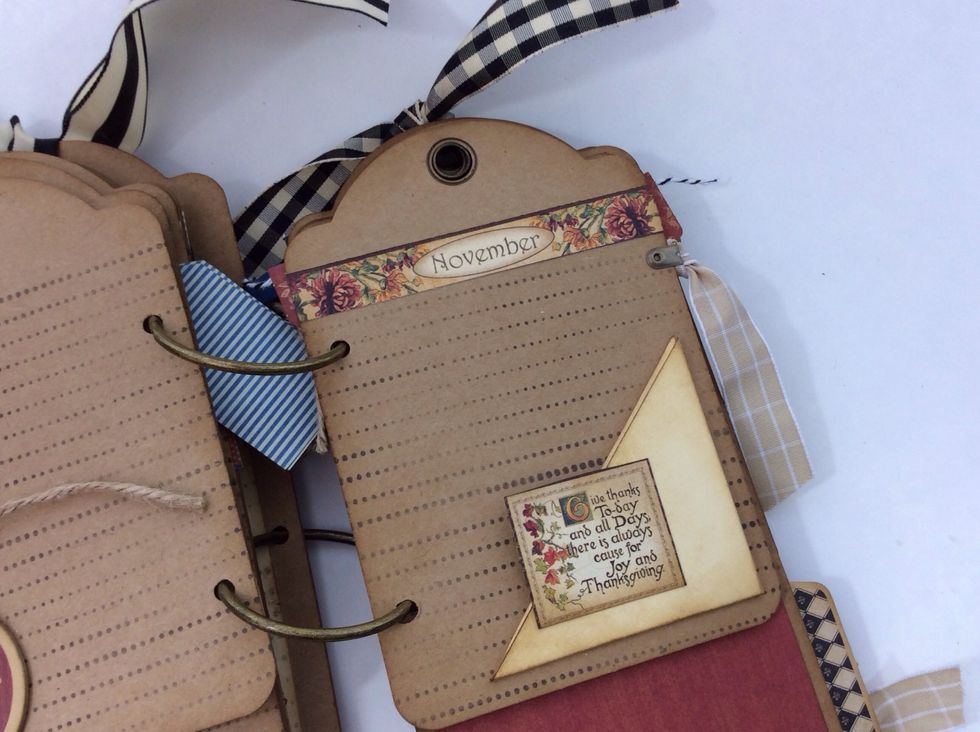 How about a Black Friday date! Shop till you drop, or (if you're like me...hide from that mess and have a movie date!).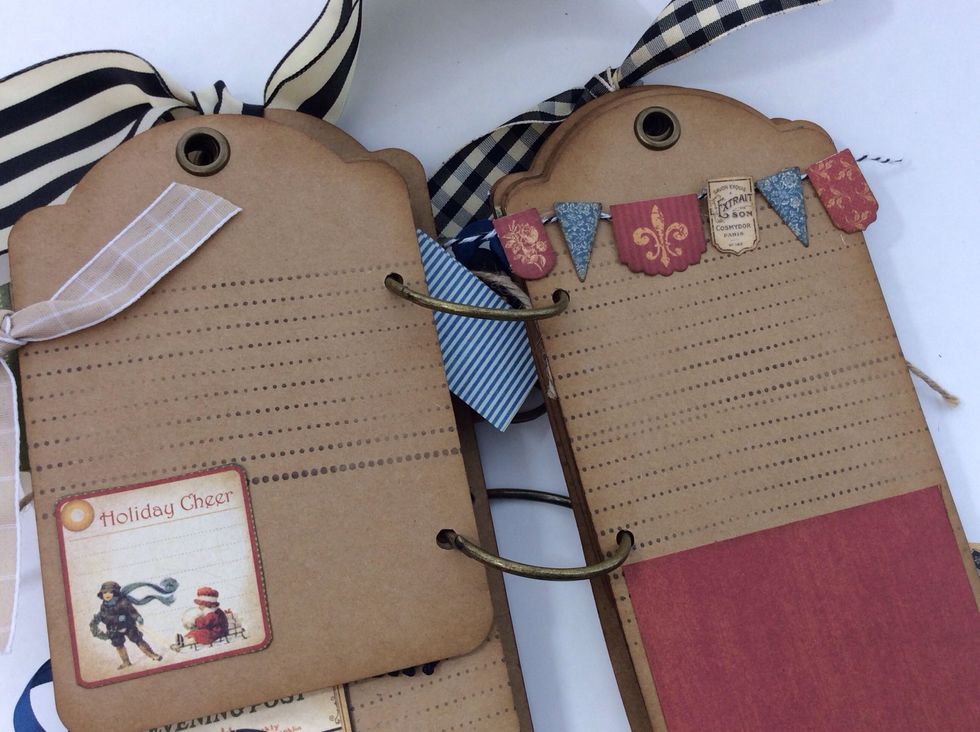 My book is a Father's Day gift so I started our dates in June. You could easily adjust the dates...start dates in January for a Christmas gift, or adjust accordingly for dad's birthday.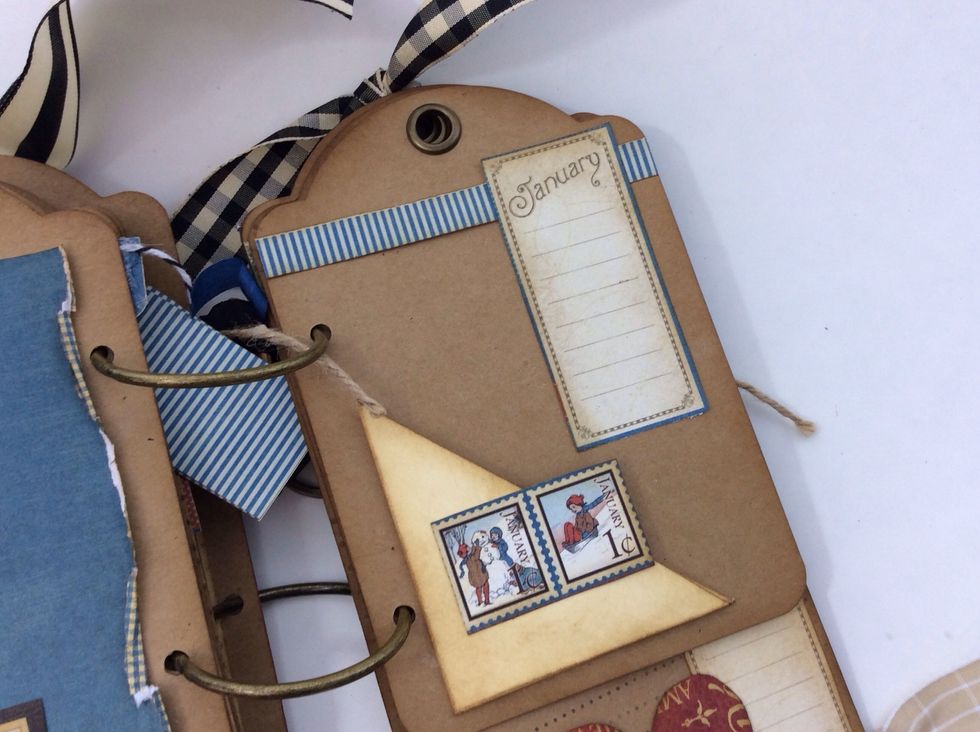 New Years resolution time...schedule some gym time!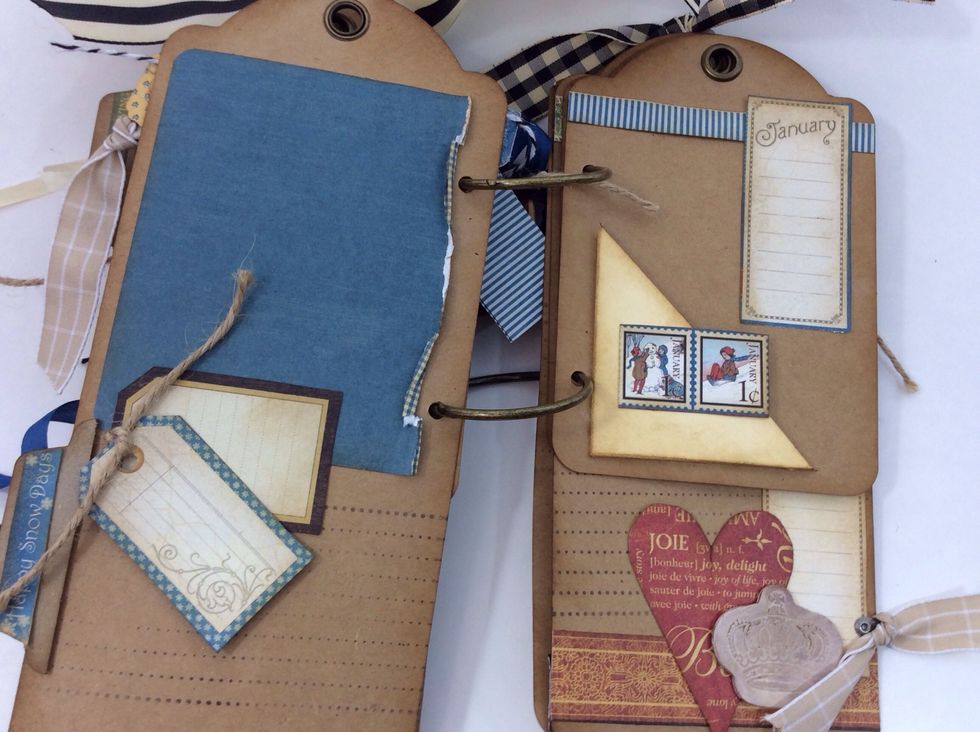 ....or how about a day on the slopes?!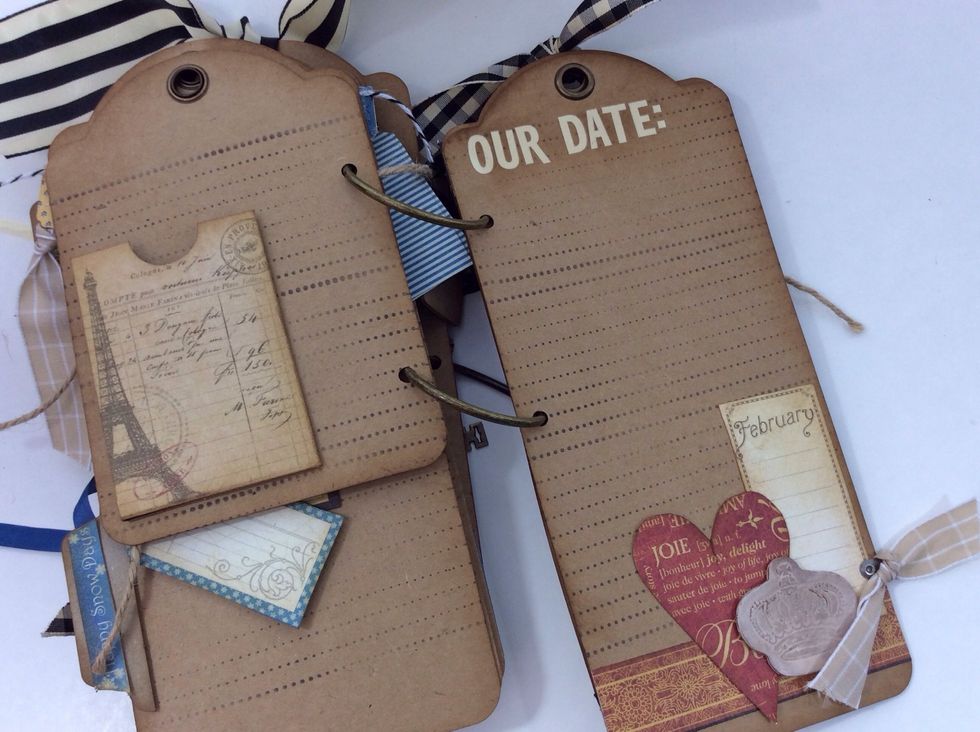 Dreary winter months call for indoor ideas....bowling, museum trips, art classes, etc.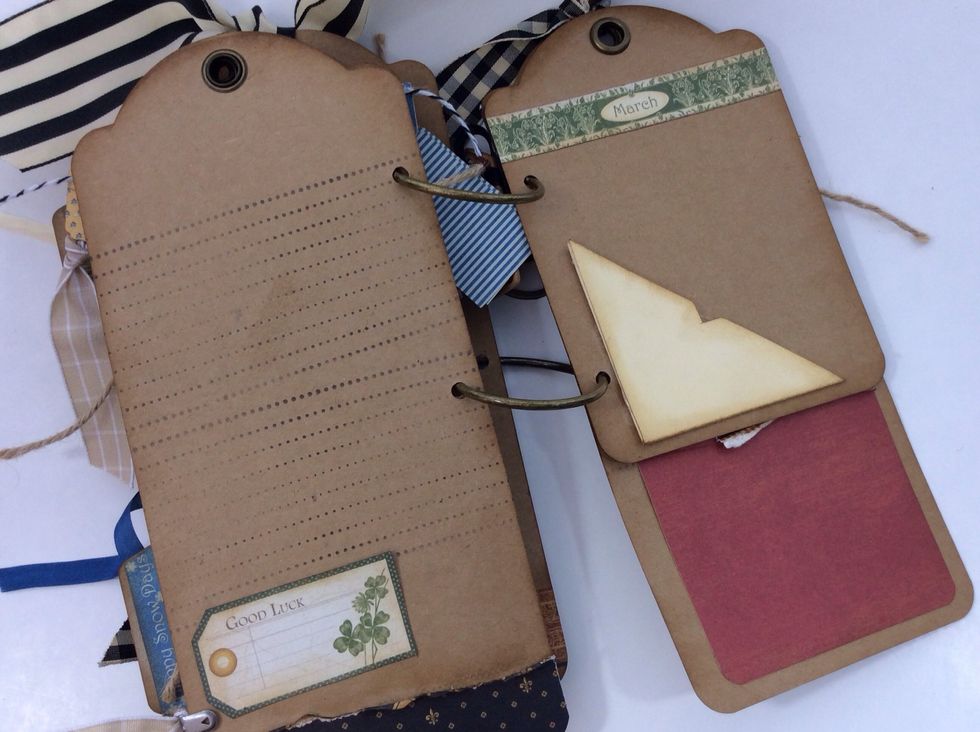 Springtime! Perfect time for Garden shows, golf ranges and good old fashioned day hikes.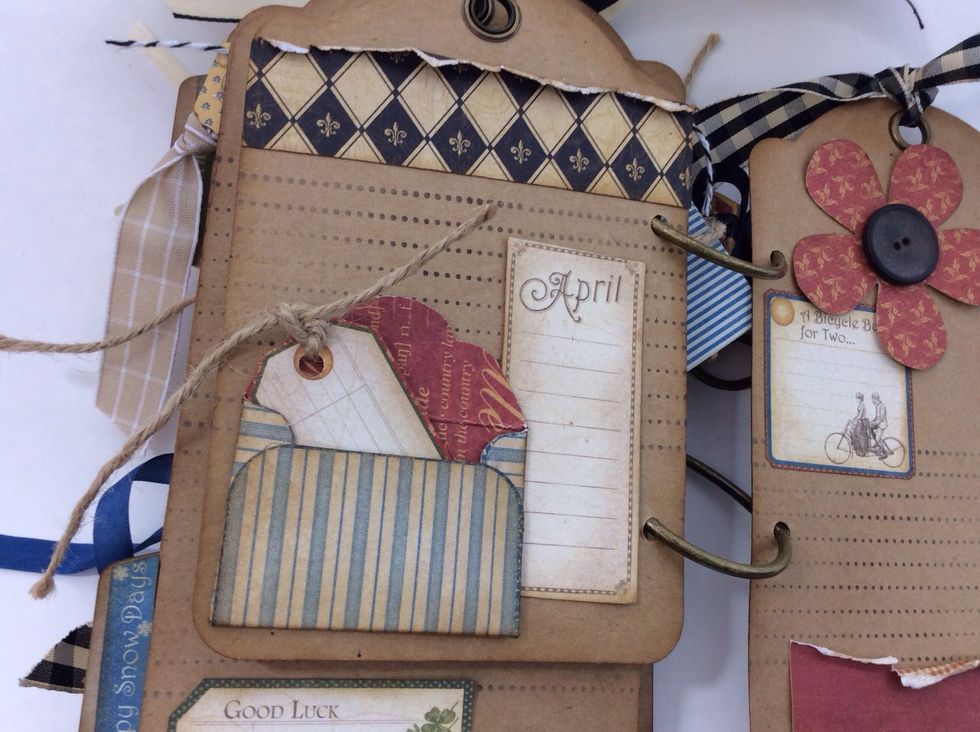 Baseball season!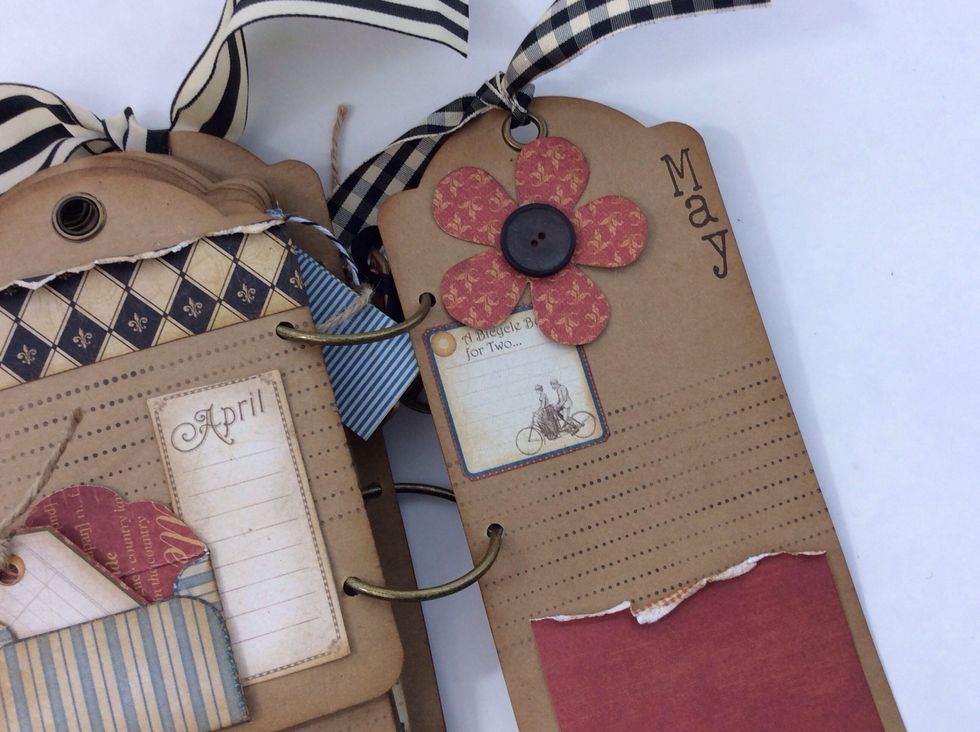 In May try a bike ride and picnic!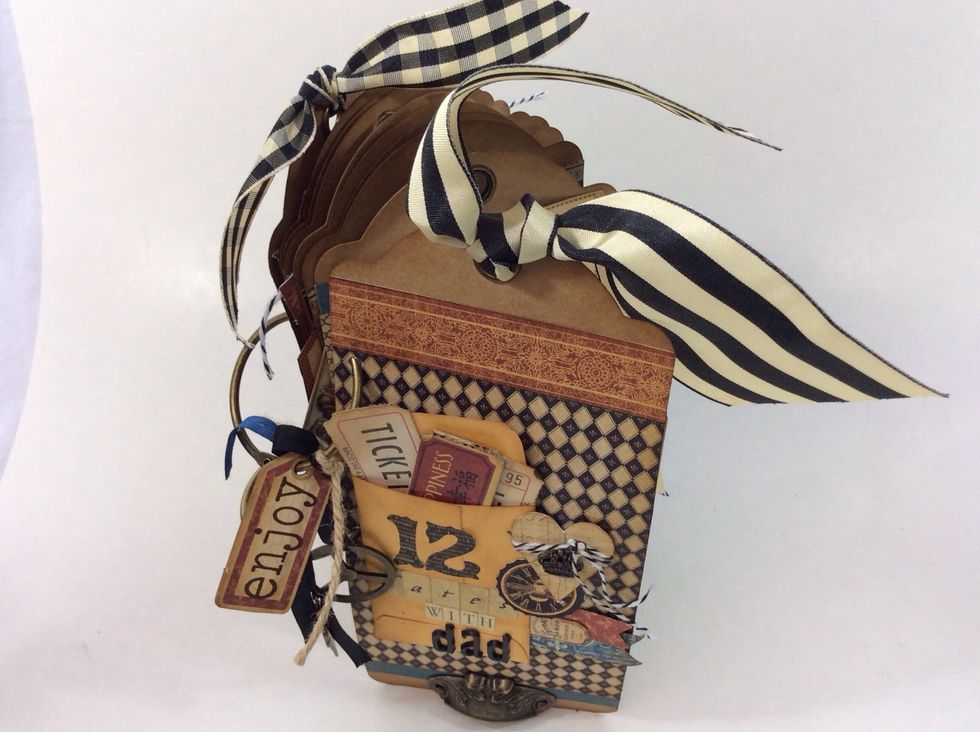 I can't wait to give my dad his gift and to spend some fun, quality time too!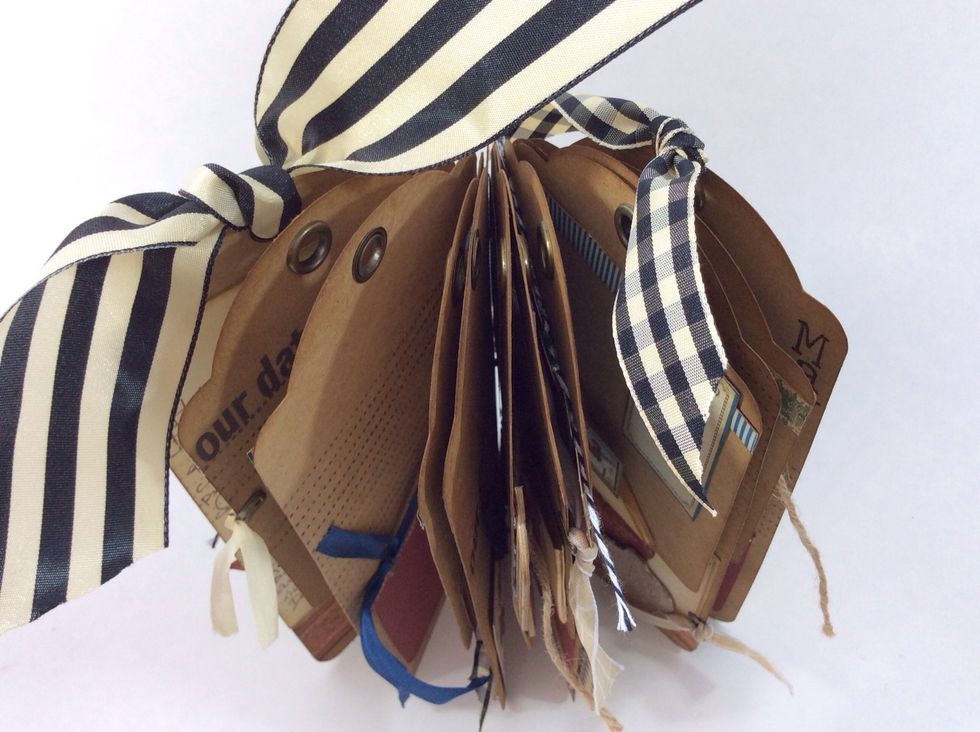 Of course, this keepsake can be altered for just about anyone you'd like to spend more time with...Mom, grandparents, spouse, kids, siblings or friends.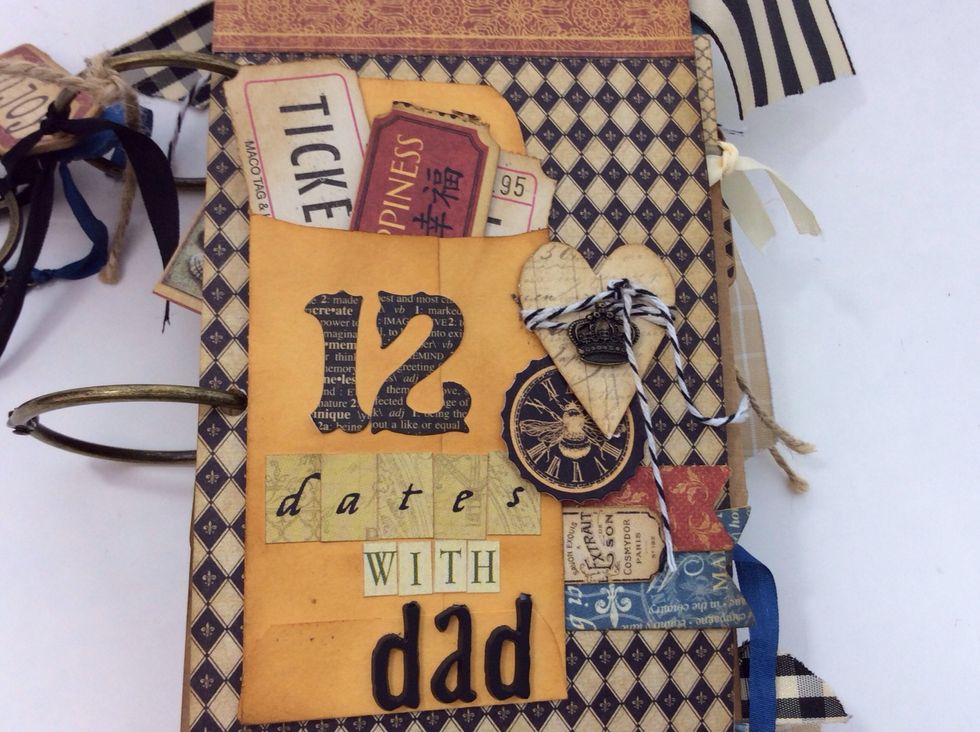 Make anyone feel special!! (Maybe make one for yourself!!) 😊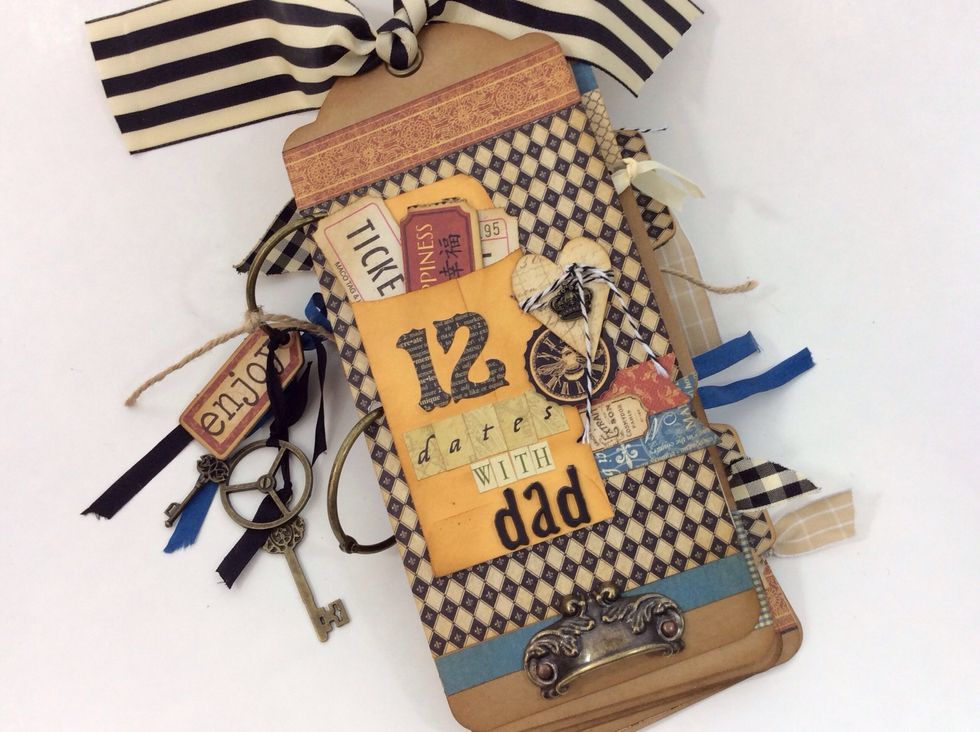 Enjoy!!
Large tag book (Graphic 45 Staples)
Small tag book (Graphic 45 Staples)
Place in Time (Graphic 45) paper & embellishments
French Country (Graphic 45) paper & embellishments
Ornate Metal Drawer Pull (Graphic 45 Staples)
Ornate Metal Keys (Graphic 45 Staples)
Misc. Journal line stamps
Ink
Alphabet stickers
Small envelope
Blank shipping tag
Misc. Charms
Ribbons, jute & Baker's twine