This is a very simple recipe that can be made ahead and is good to go where you want to take it, whether you're off to a barbecue or a picnic or just staying home. It's vegan and gluten free too.
29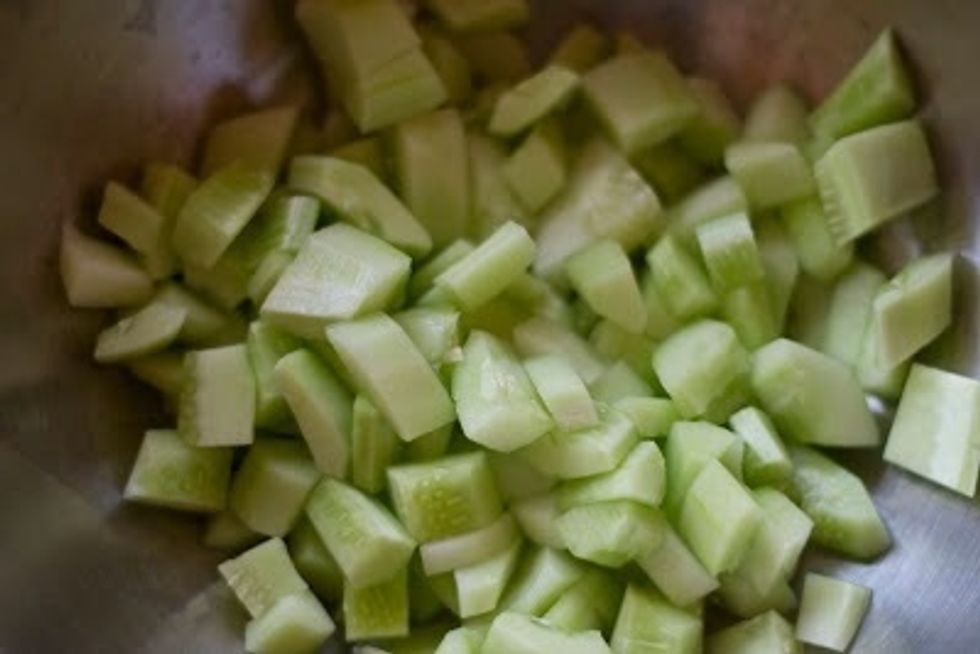 Soak 2 Tbs of mung dal in 1 cup of water for 1 hour. Meanwhile peel and chop 1 lb of cucumbers. I like to use kirbys, the smaller pickling cucumbers because of their firm texture and great flavor.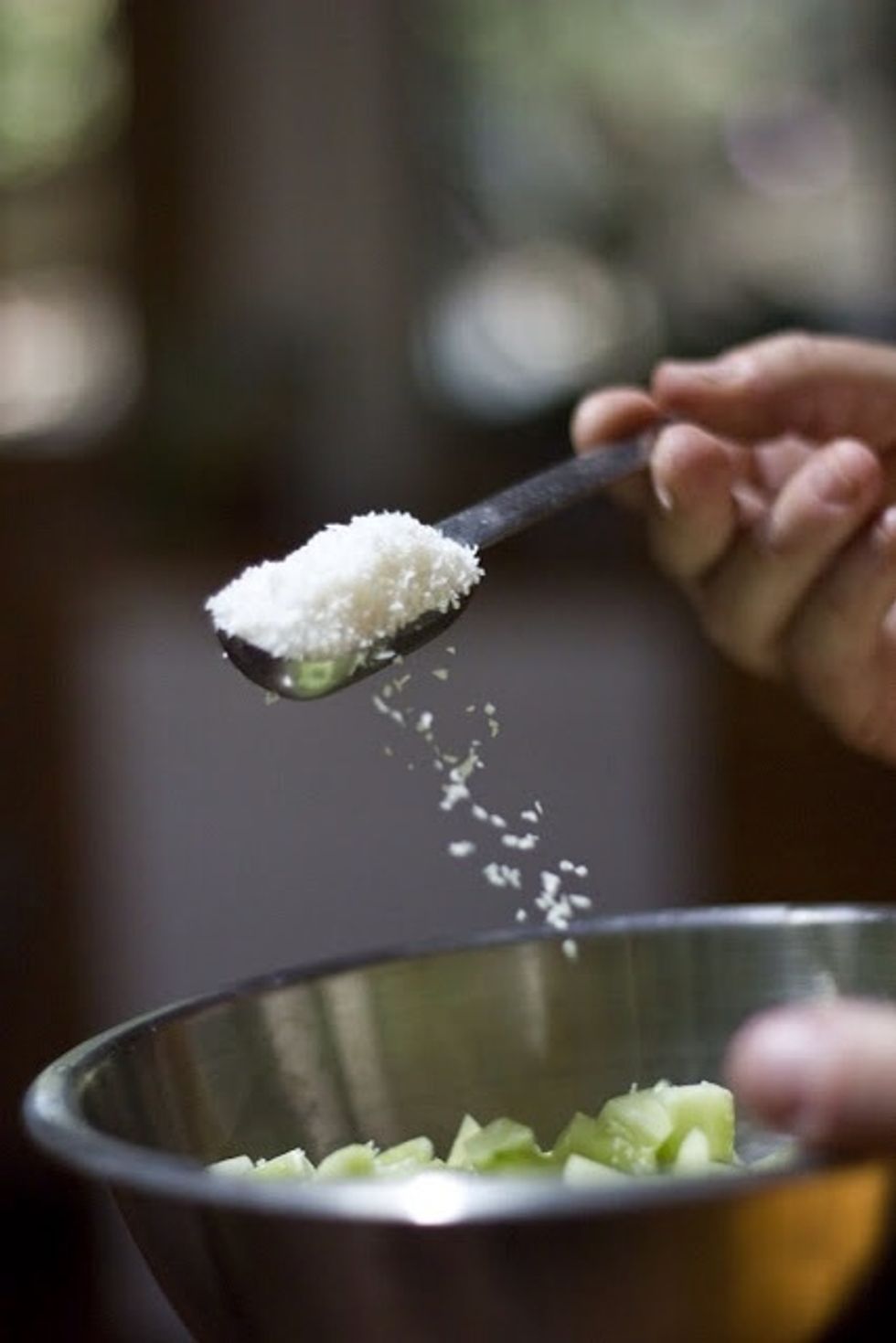 Add in: 4 Tbs grated dried coconut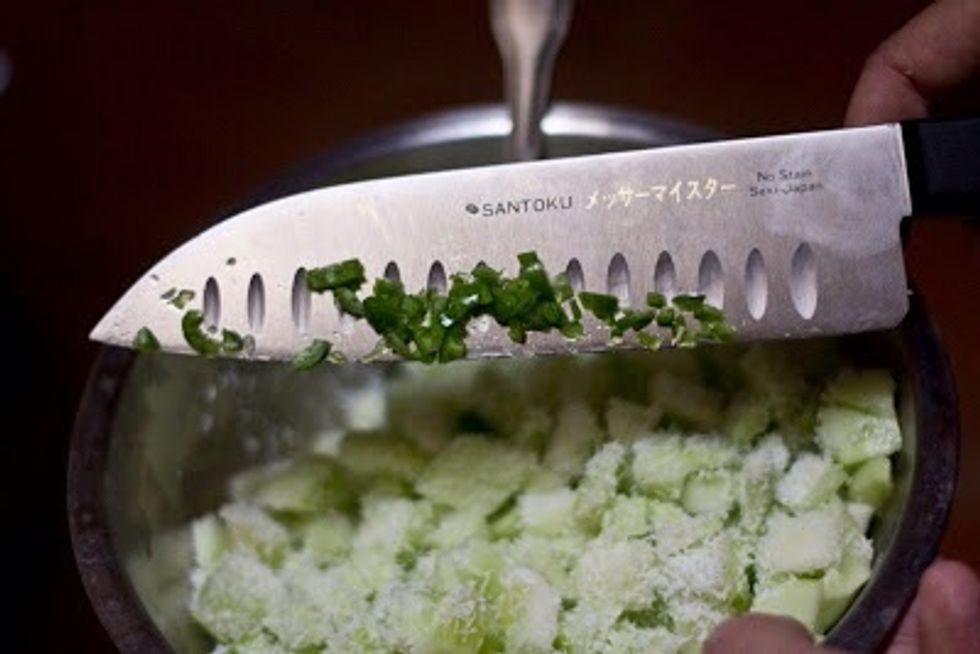 1 fresh green chili seeded and chopped finely. 1 small bunch of chopped cilantro leaves, salt to taste, 1 Tbs of fresh lemon juice
Add in the drained, soaked mung dal. Mix everything together, it's time to blend: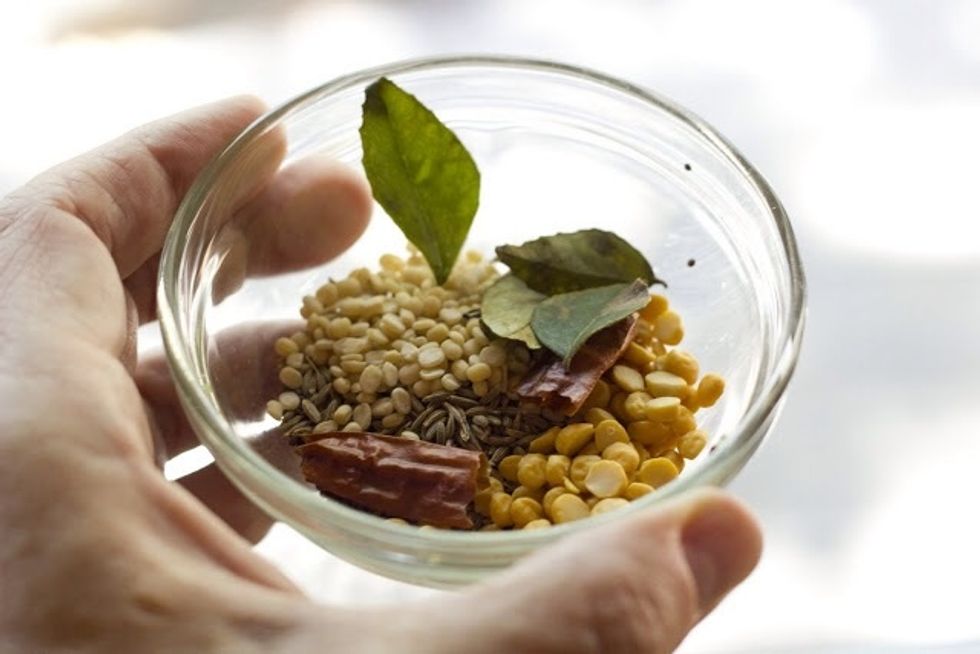 The Chaunk .In a small skillet heat:2 Tsps of vegetable oil. When the oil is hot add in:1 tsp of mustard seeds 1 tsp of cumin seeds.
1 tsp of Bengal dal (yellow split peas) 1 tsp of urid dal (optional), 1 dried red chili pepper broken in half
A few curry leaves, usually found in Asian or Indian markets (if you can't find them don't worry there's no substitute)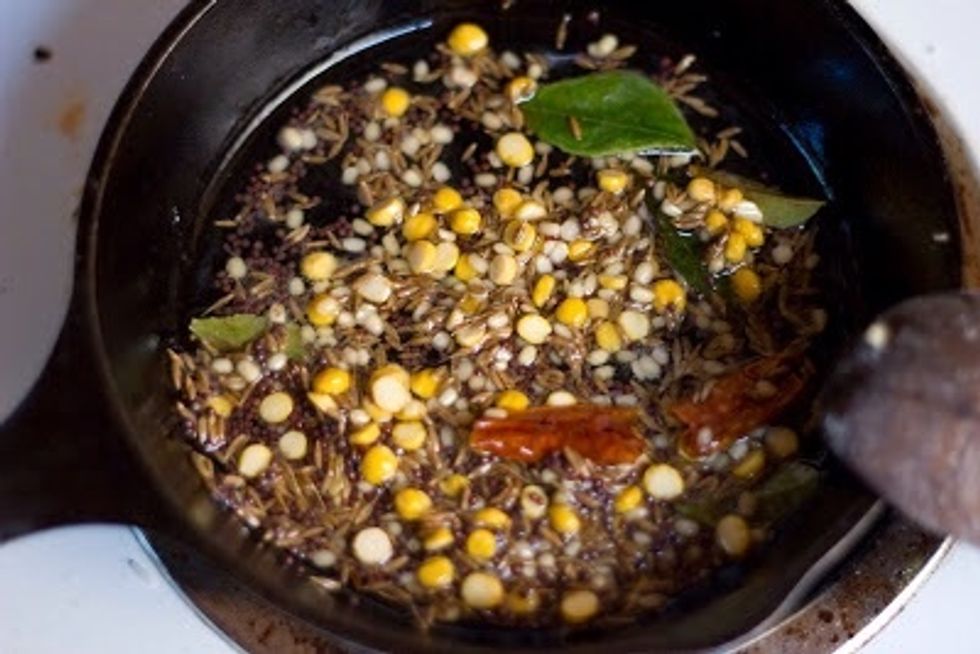 Stir everything around.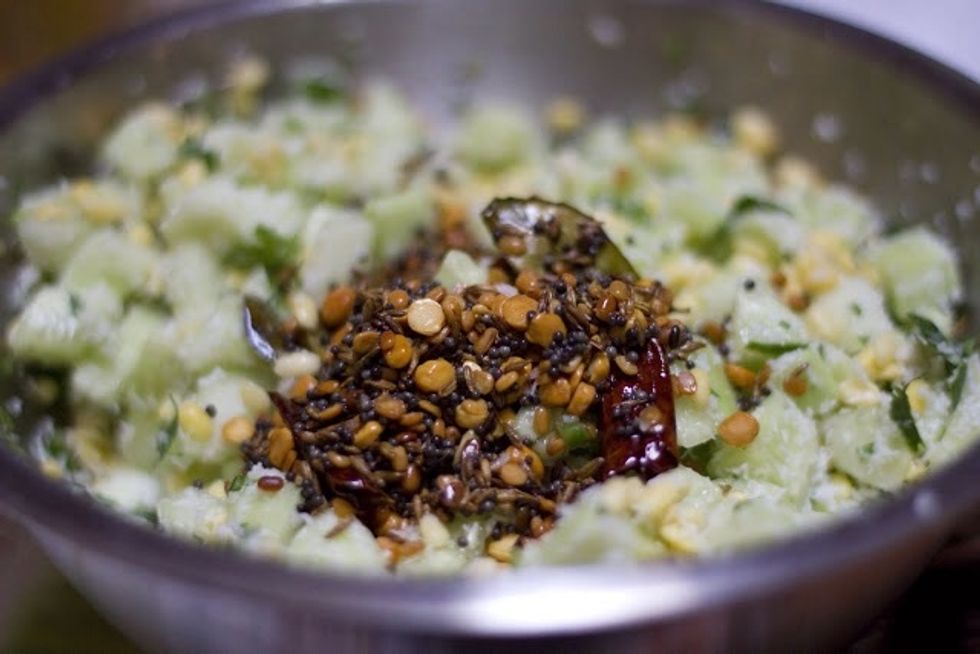 When the mustard seeds start to pop, pour everything into the cucumber salad and give it a good mix.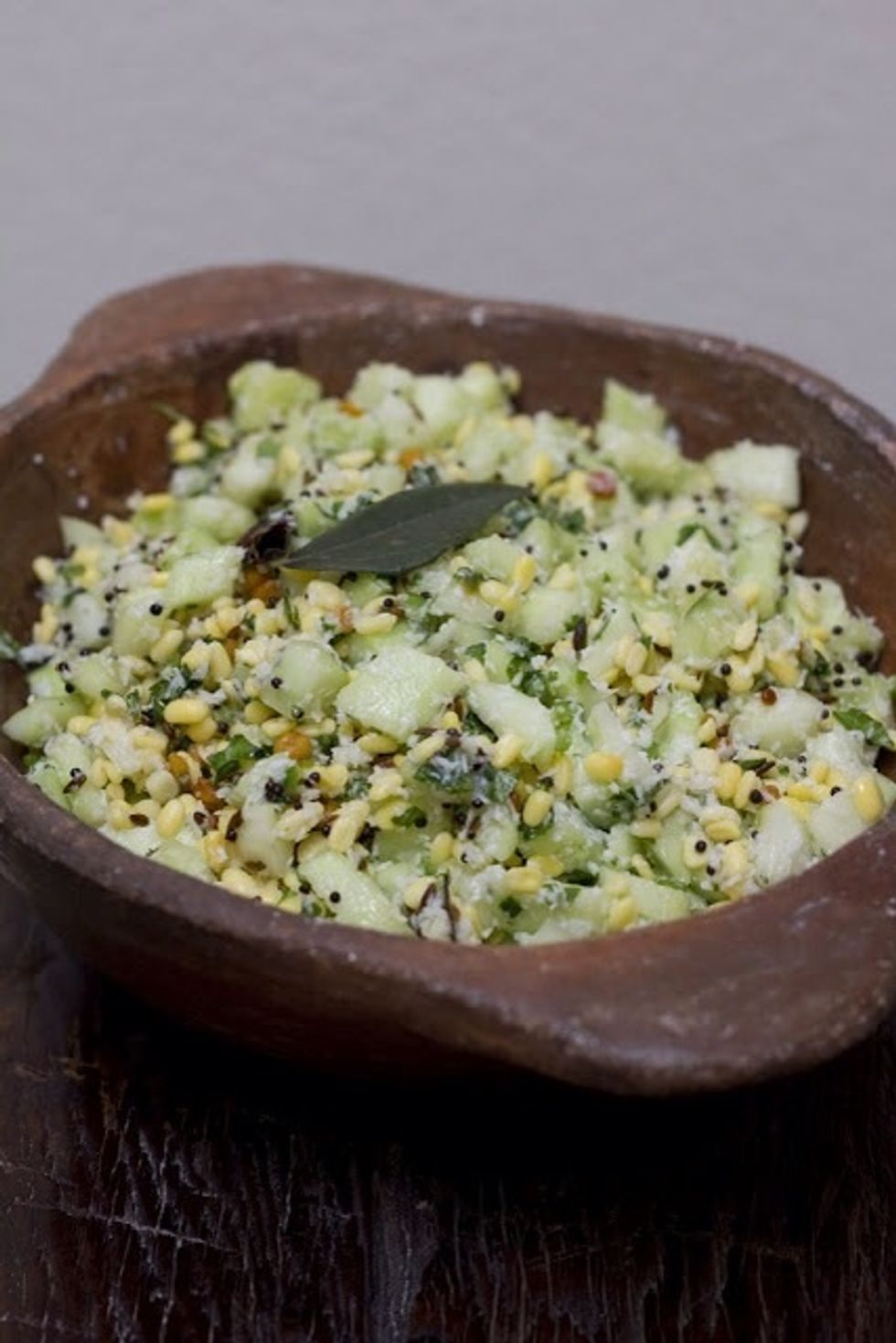 Blend it well and serve. You are good to go. Serve it at room temperature or chilled.
1.0lb Cucumbers
2.0Tbsp Mung dal
4.0Tbsp Grated dried unsweetened coconut
1.0 Fresh serrano chili
1.0 Small bunch of chopped fresh cilantro
1.0Tbsp Fresh lemon juice
2.0Tbsp Vegetable oil
1.0tsp Brown mustard seeds
1.0tsp Cumin seeds
1.0tsp Yellow split peas
1.0tsp Urid dal (optional)
1.0 Dried red chili pepper broken in half
A few curry leaves
Kathy Gori
Screenwriter, long time Indian cook, lover of Indian foods, Saturday morning Cartoon voice. For more recipes visit my website www.thecolorsofindiancooking.com