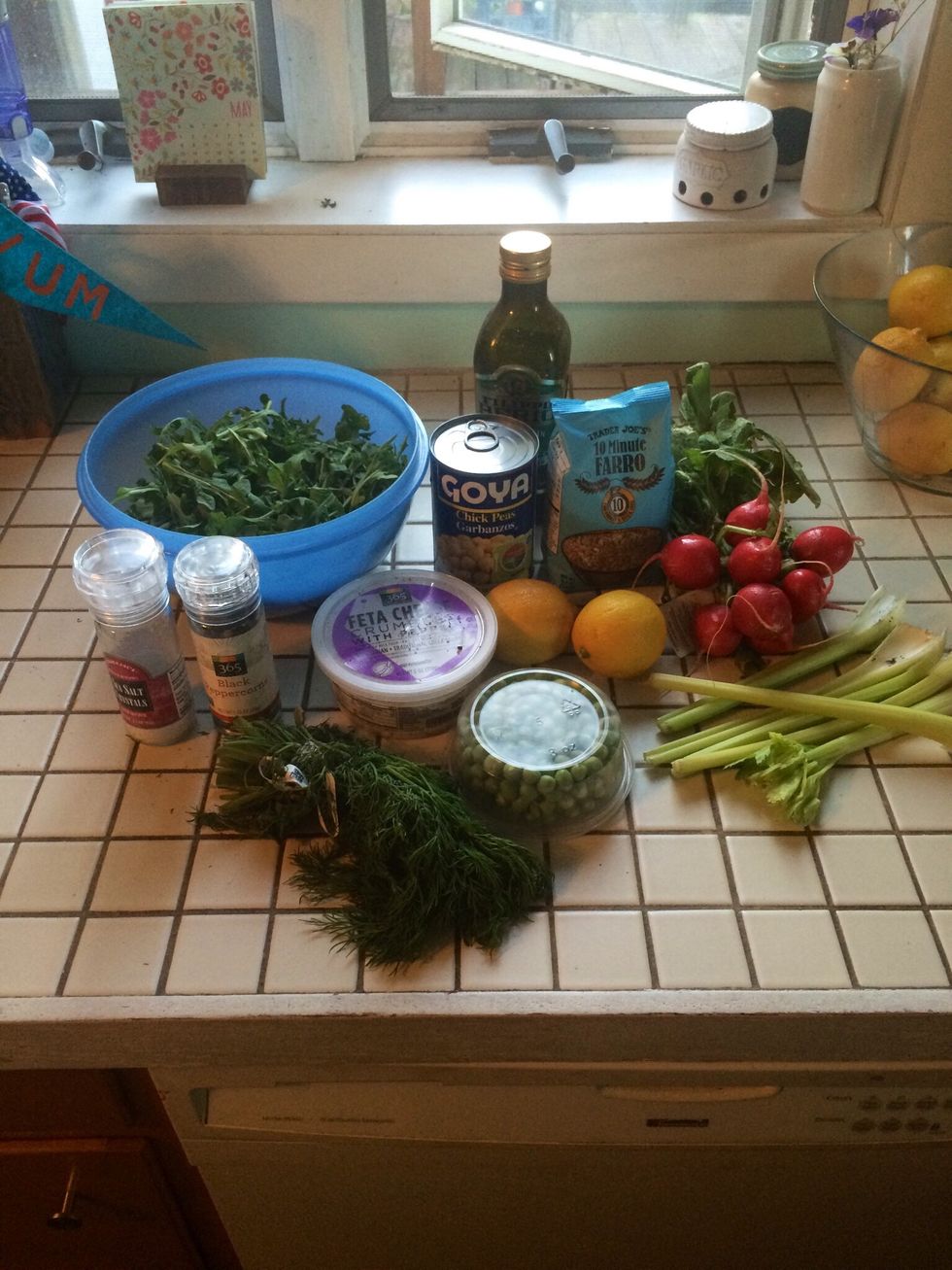 Gather all of your ingredients.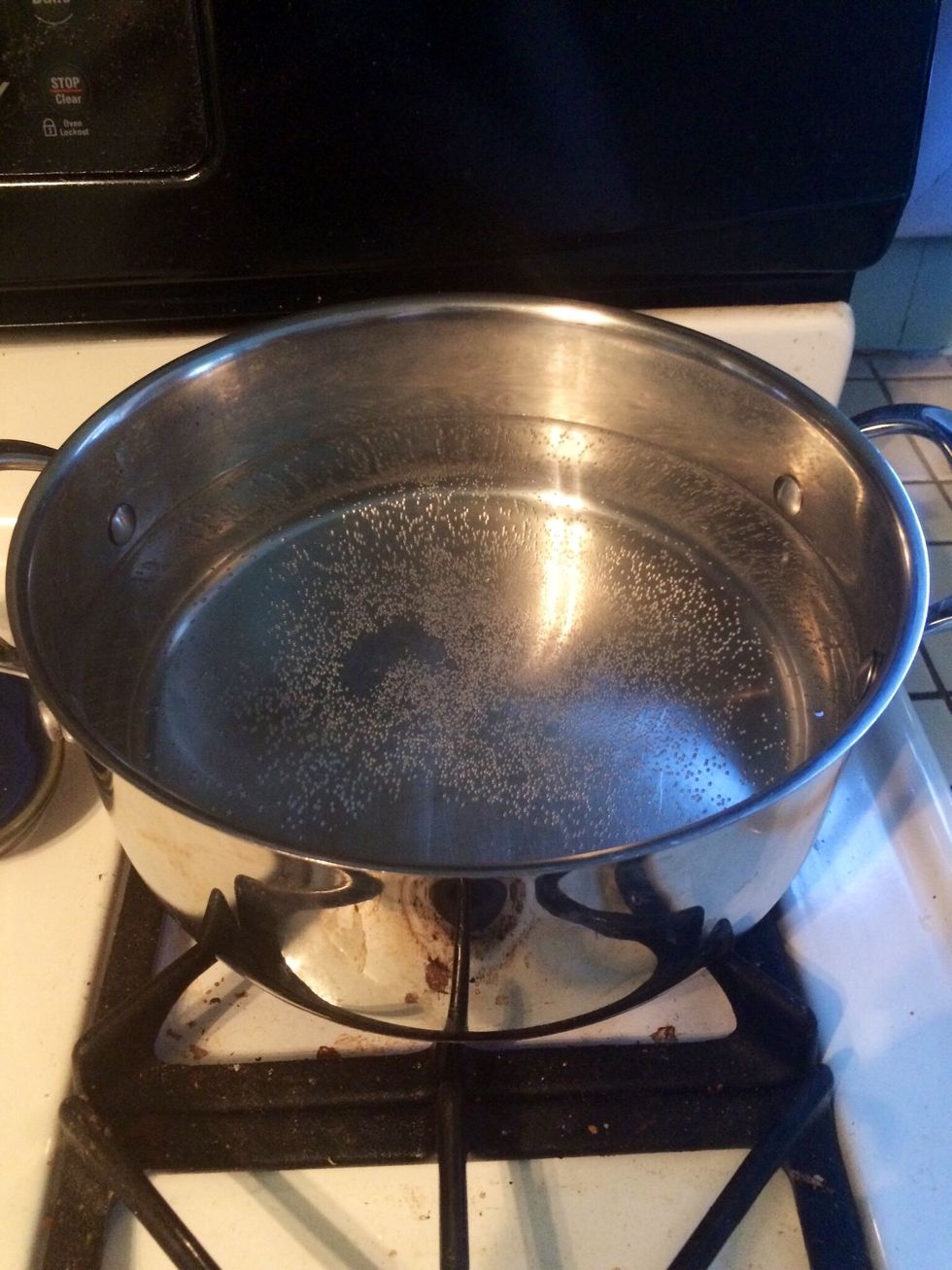 Boil water plus 1 Tablespoon of salt in a large pan.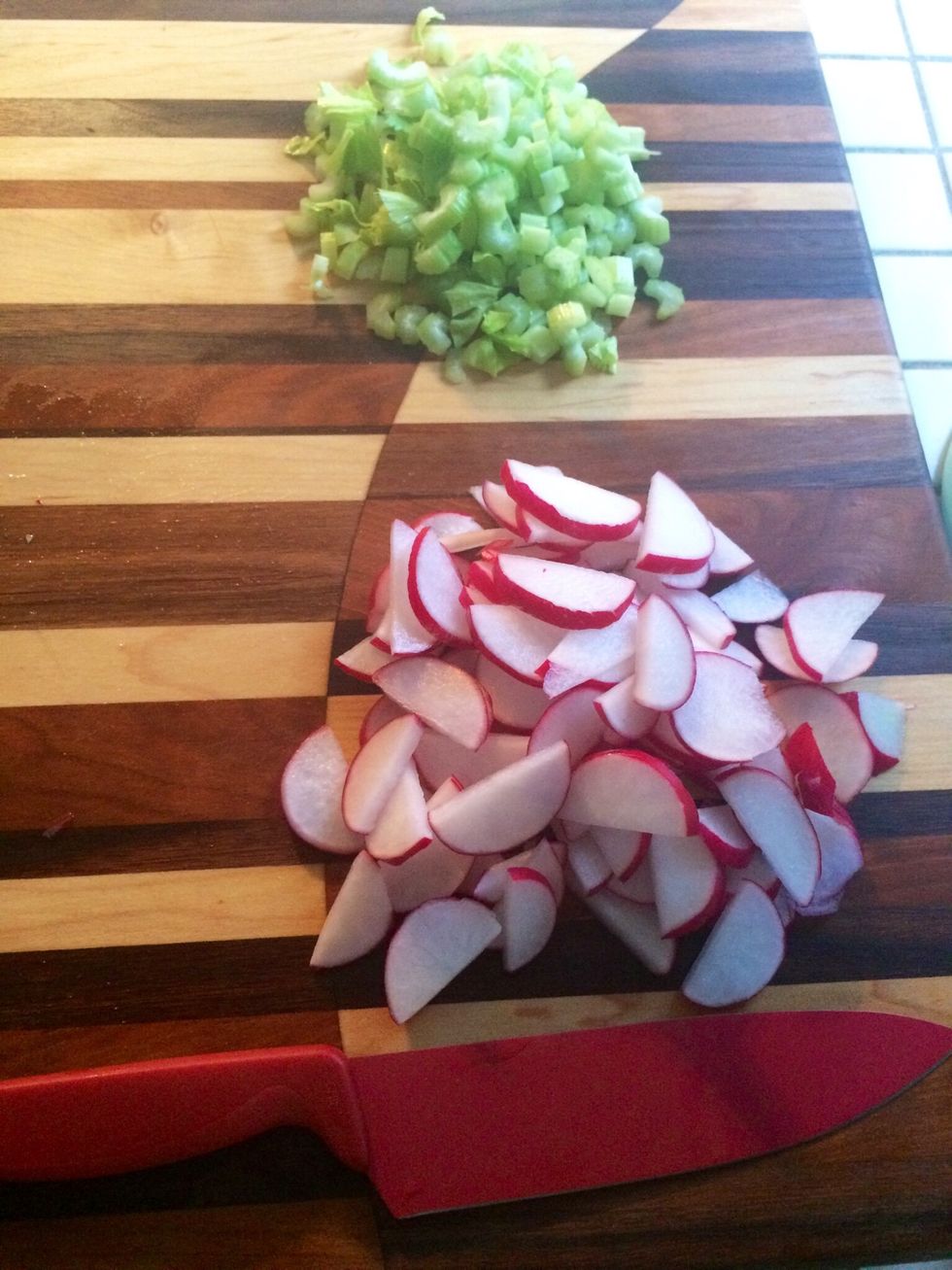 While water is heating, chop celery and radishes into 1/4 inch slices. Cut radish slices in half. If celery stalks are wide, slice in half lengthwise.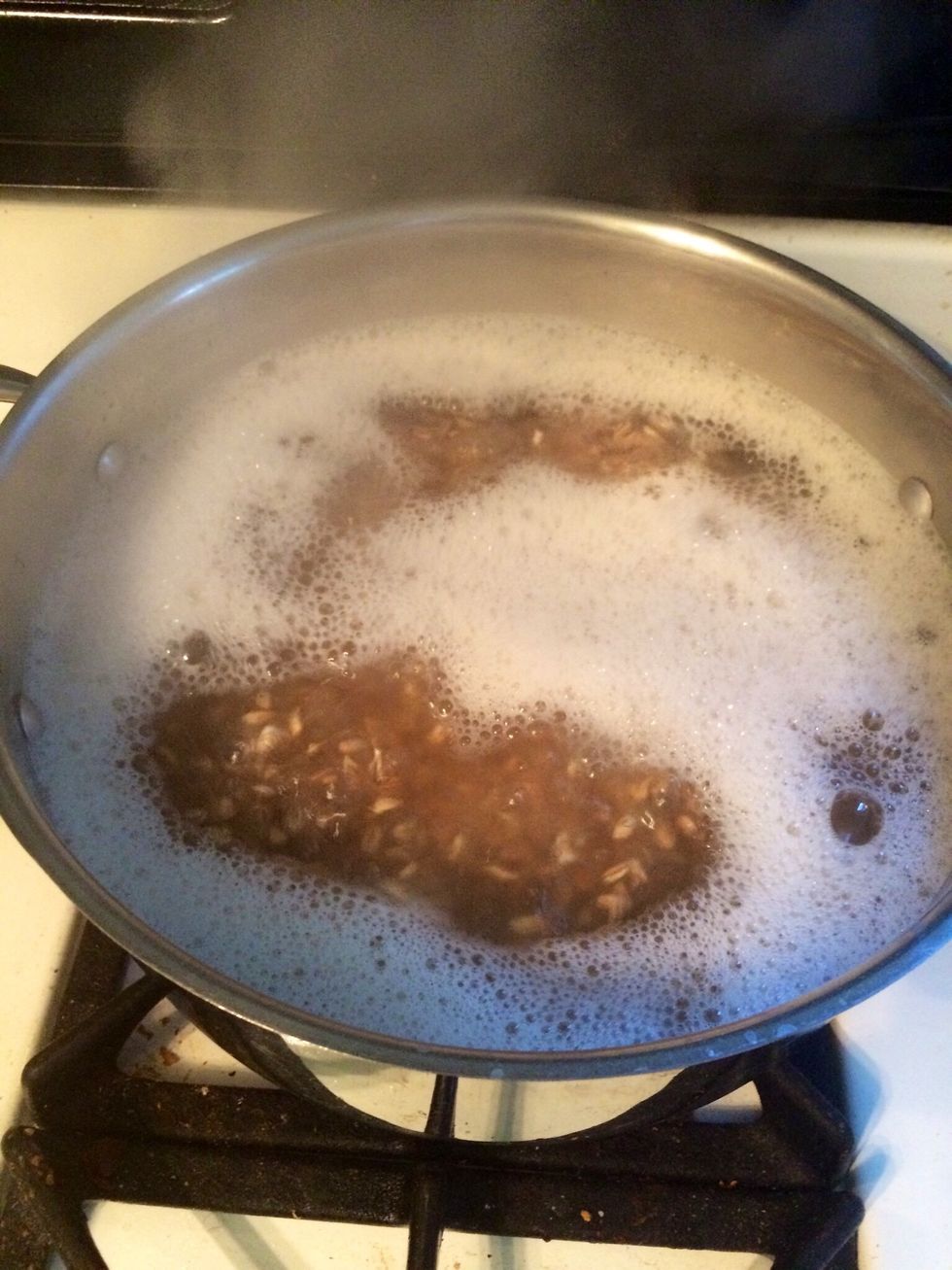 Add farro to boiling water and stir. Follow package directions for amount of time (mine said 10 minutes).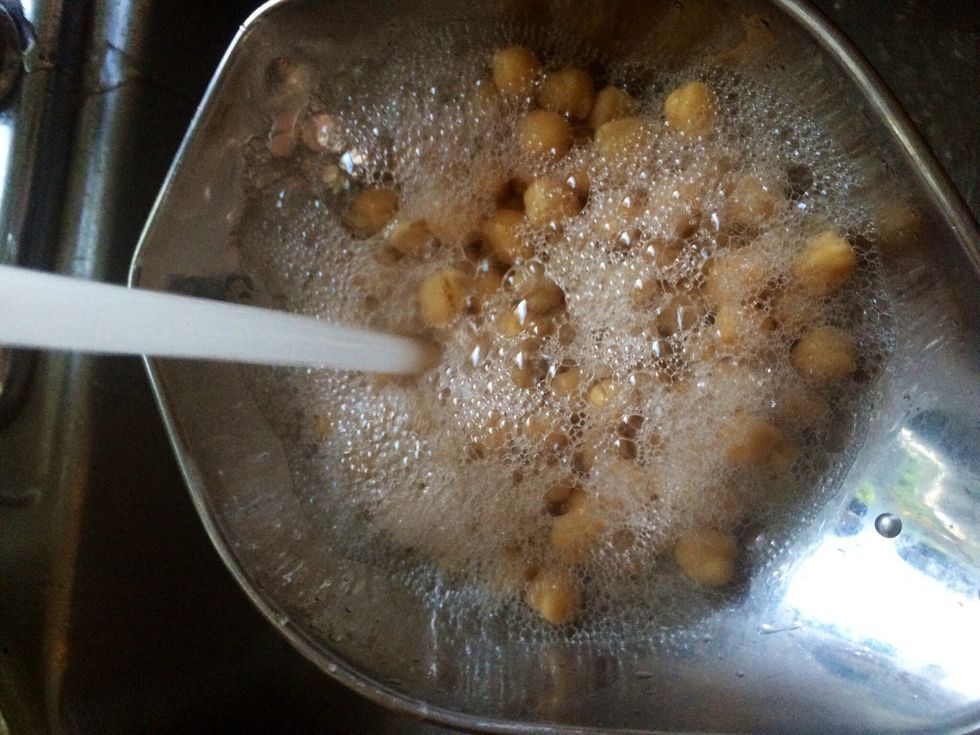 While farro is cooking, rinse chickpeas in cool water.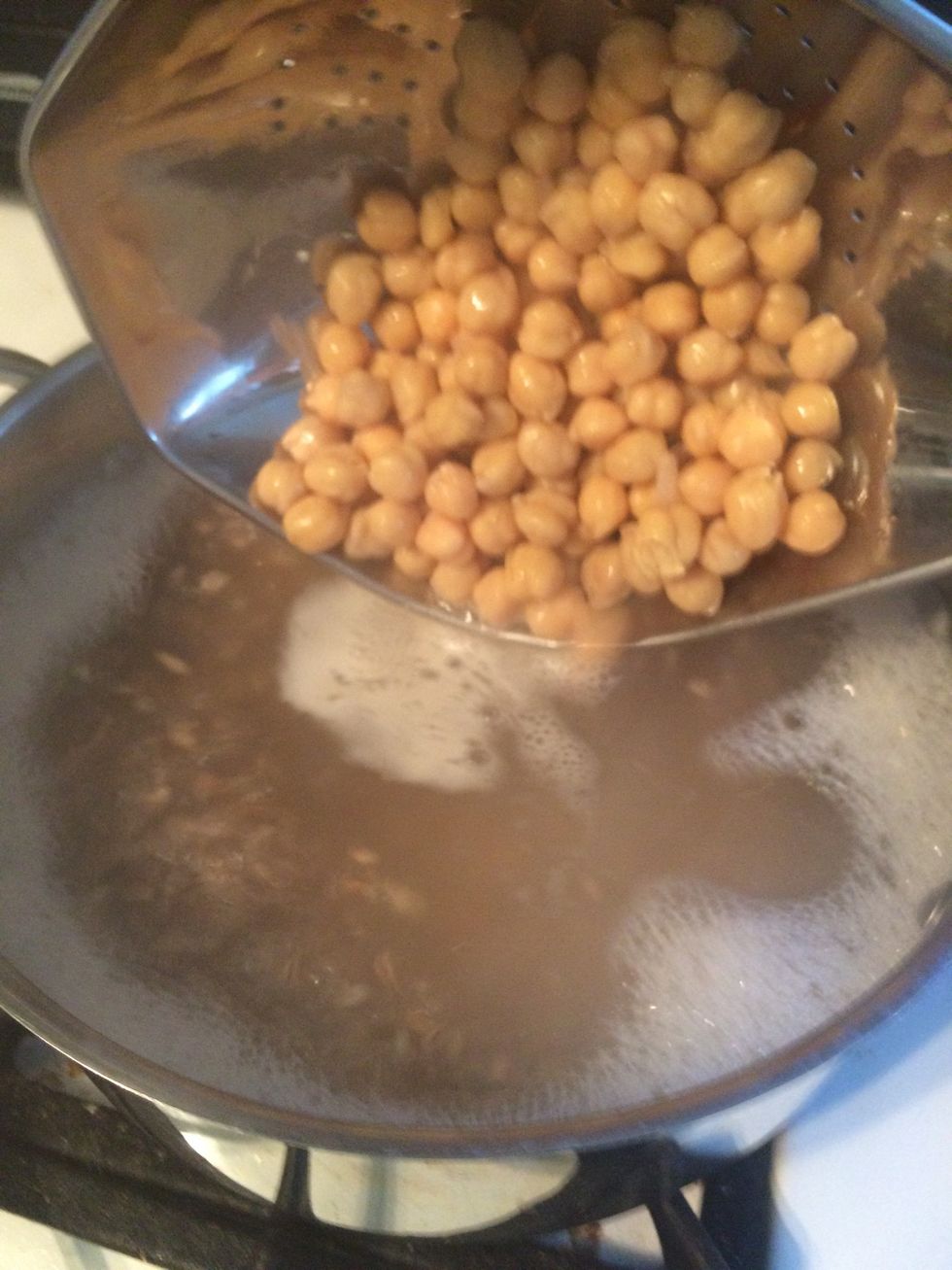 When there is 4 minutes left on the farro, add the drained chickpeas to the pot.
When there is 1 minute left on the farro, add the English peas to the pot.
When the farro is done cooking, drain the contents of the pot into a colander. Rinse with cool water for a minute to stop the cooking.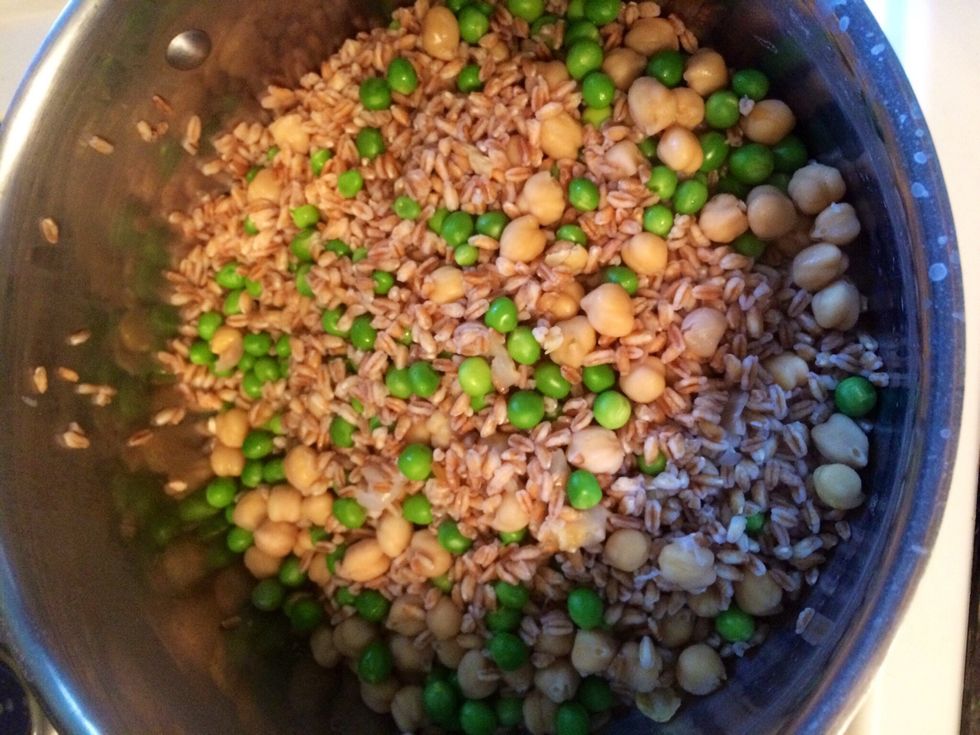 Once the contents of the pot are drained and rinsed, return them to the pot.
Add the olive oil and stir.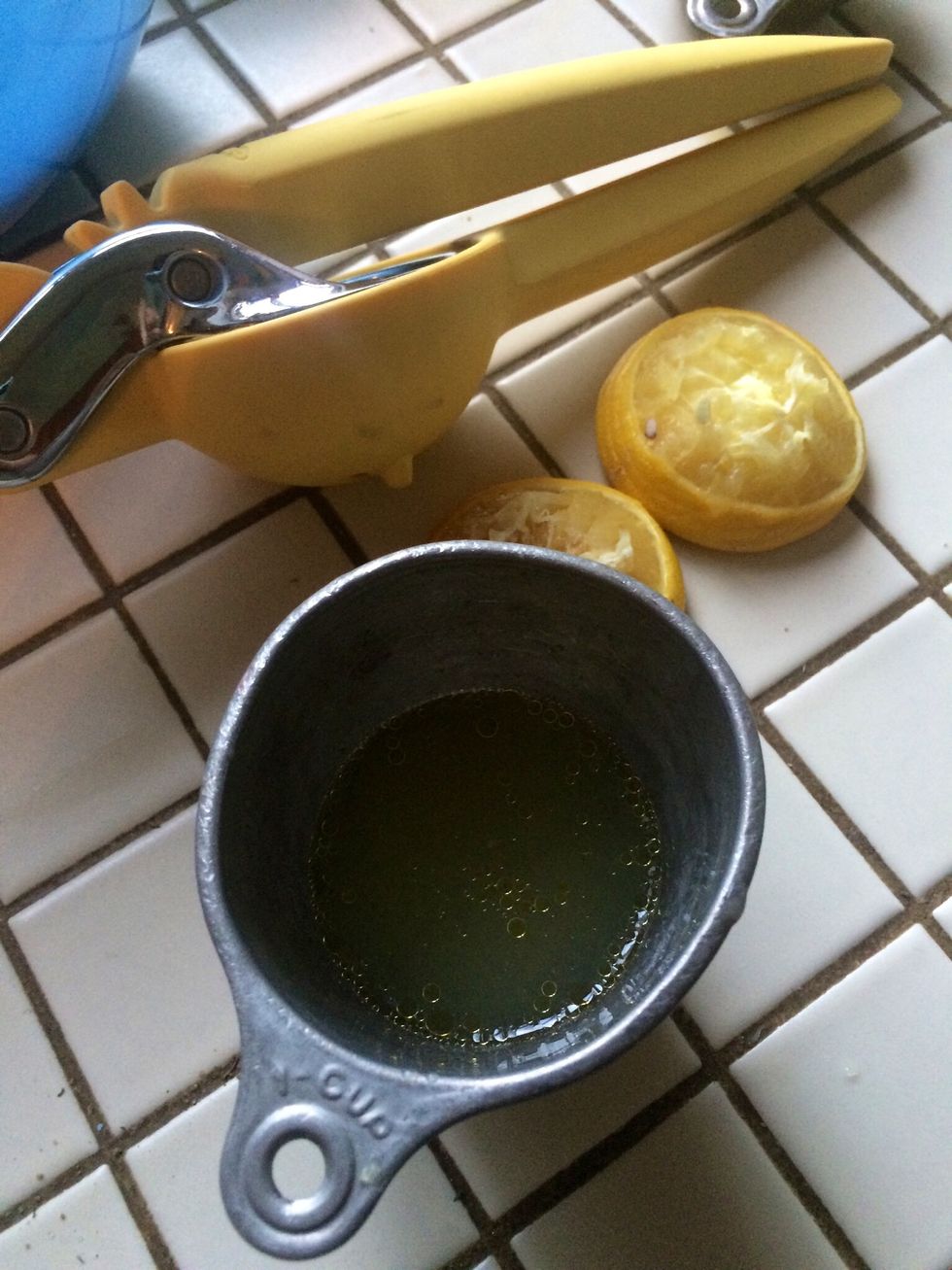 Squeeze the juice of one lemon (approx 1/3 cup). Stir into the pot.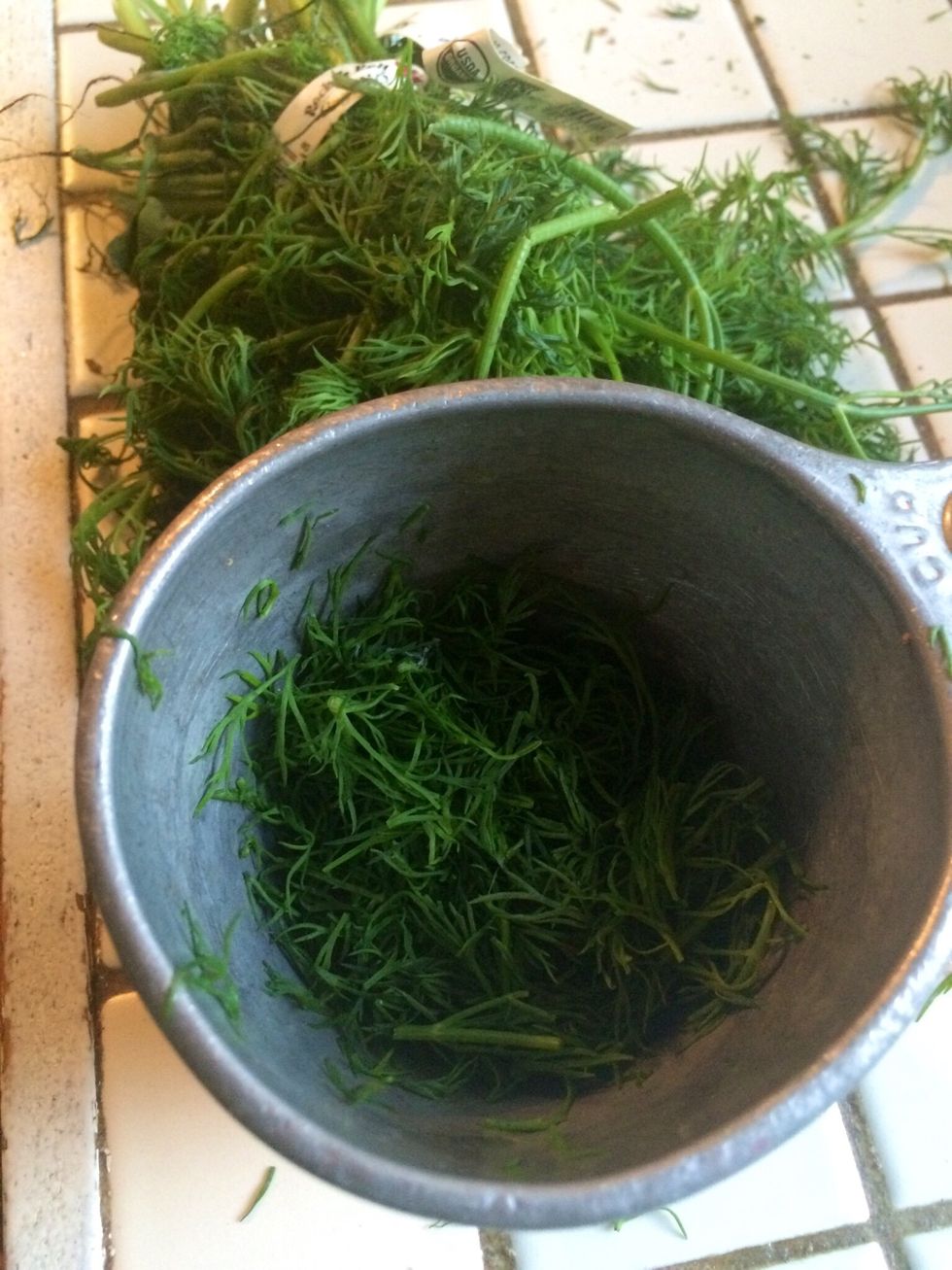 Chop or tear up 1/2 cup of fresh dill.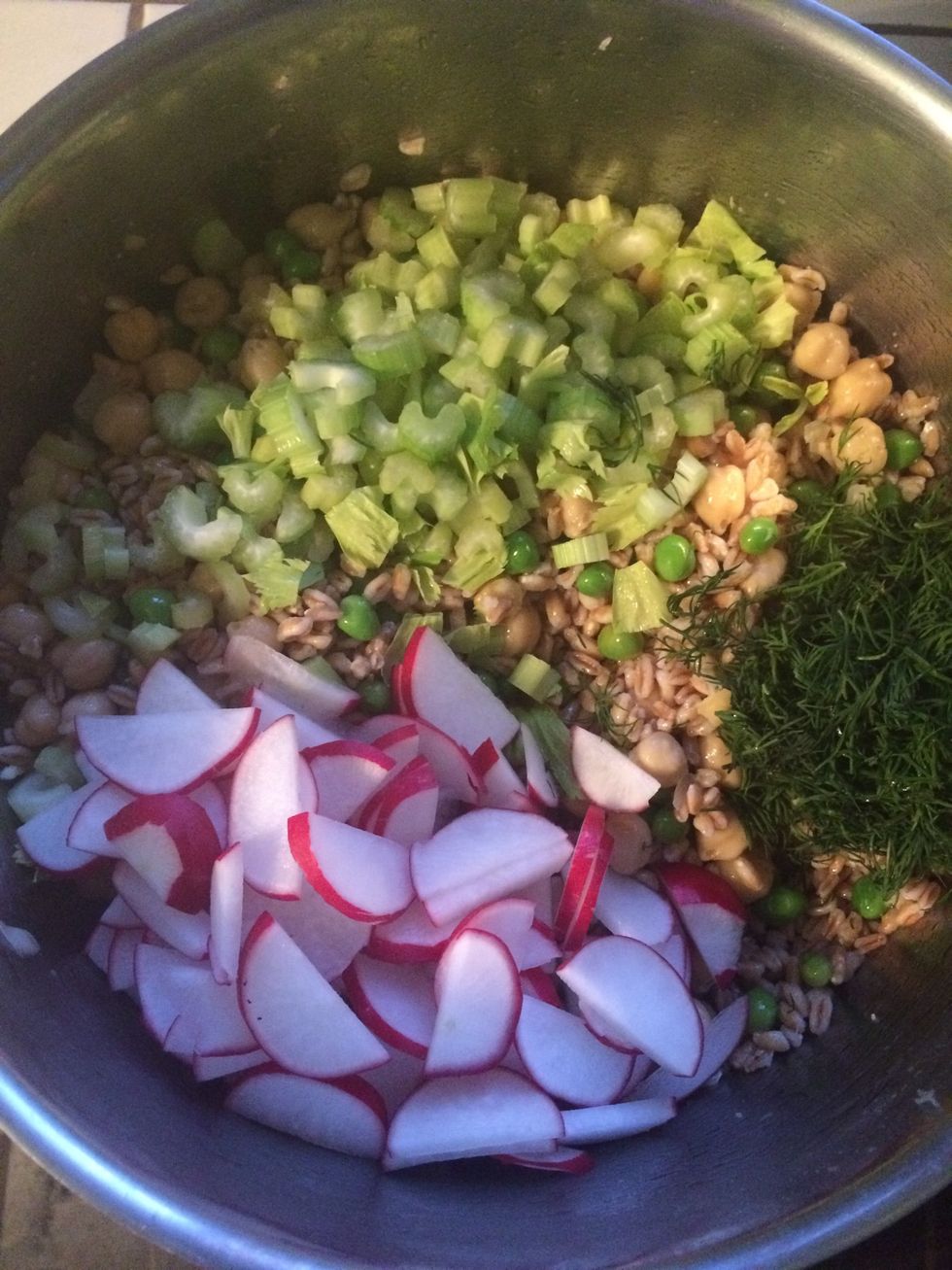 Stir the celery, radishes, and dill into the pot.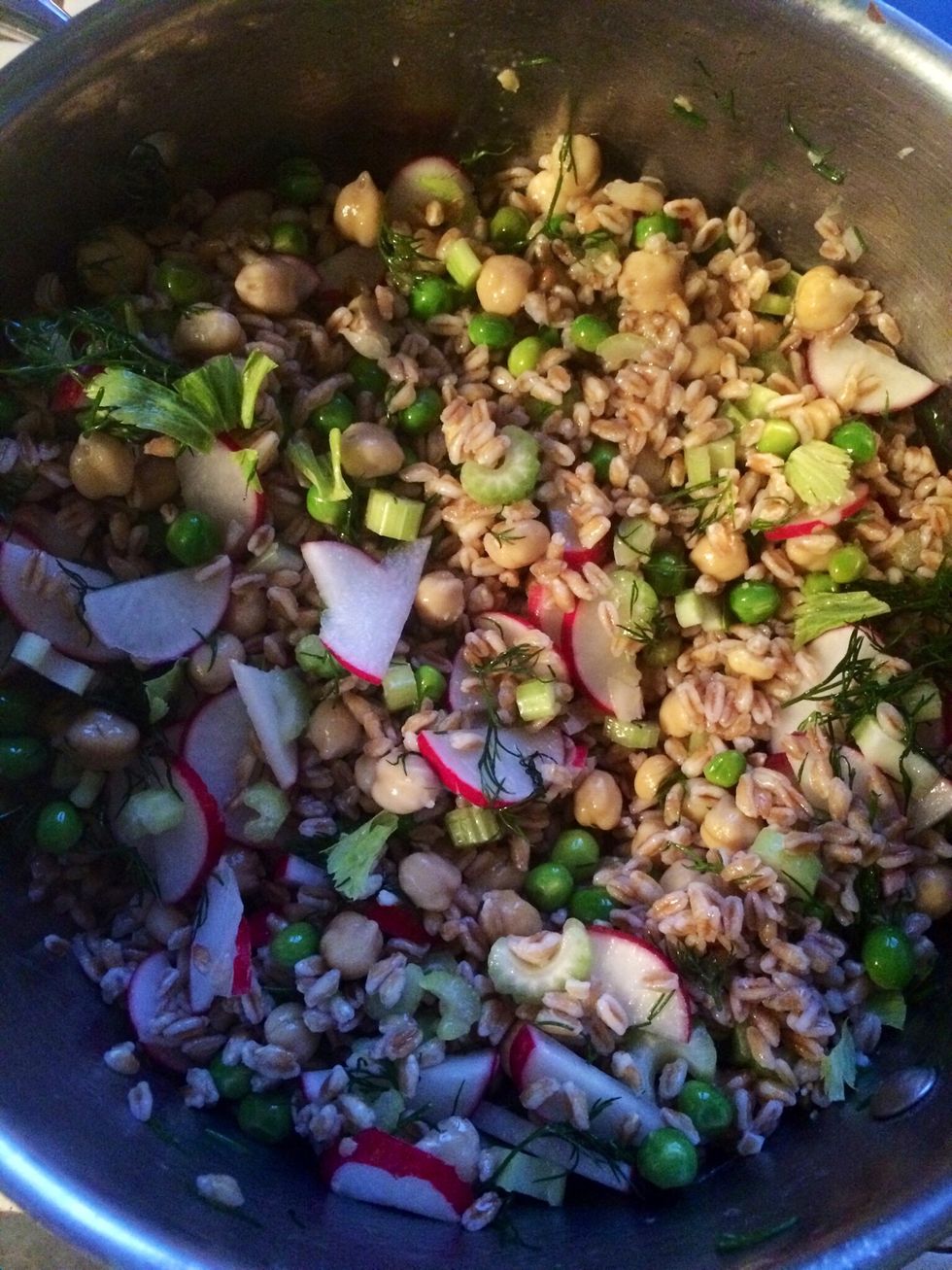 Taste test and add salt and pepper to taste.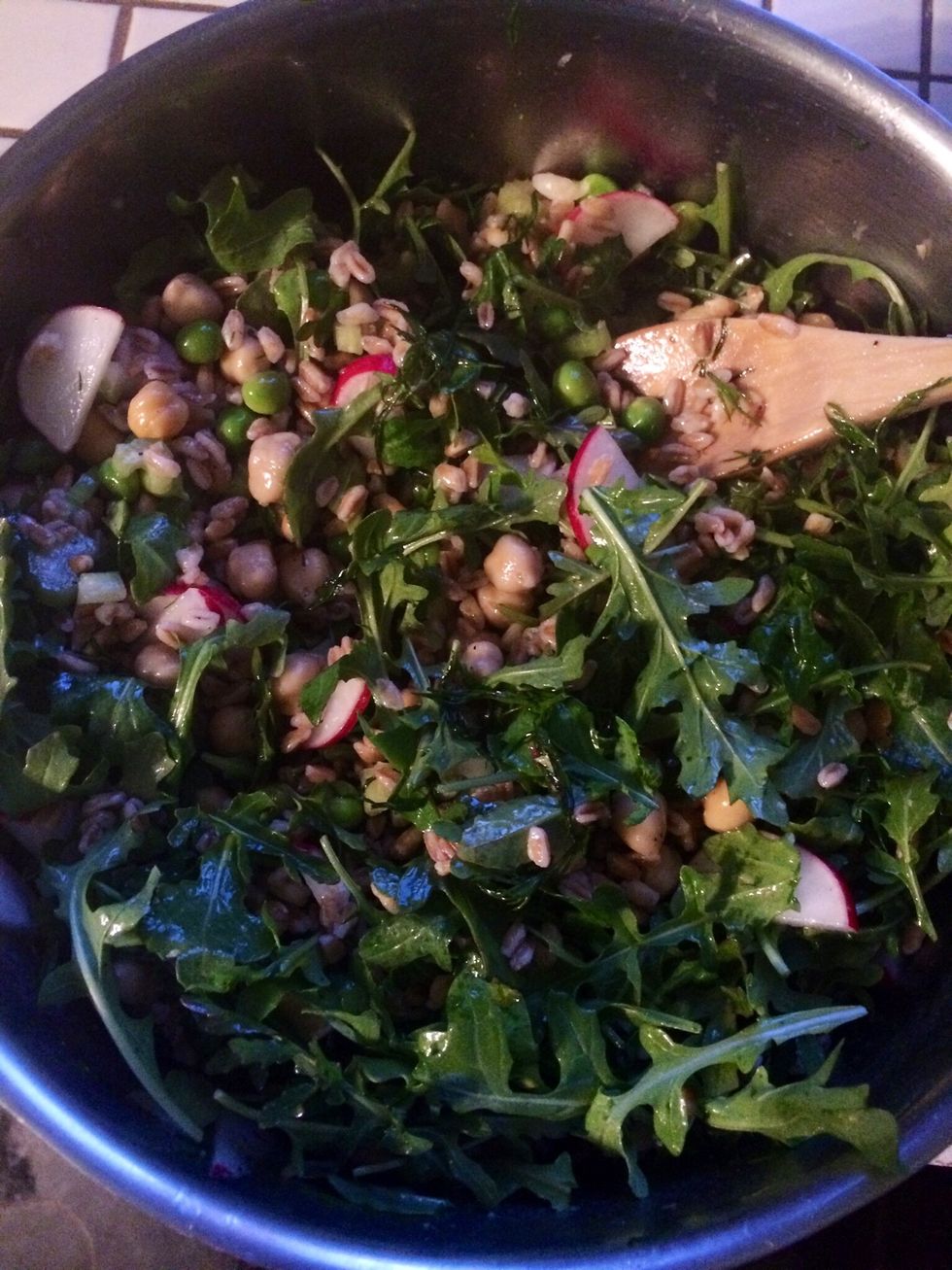 Stir in the arugula until thoroughly coated. Cut the second lemon and squeeze into the salad to taste.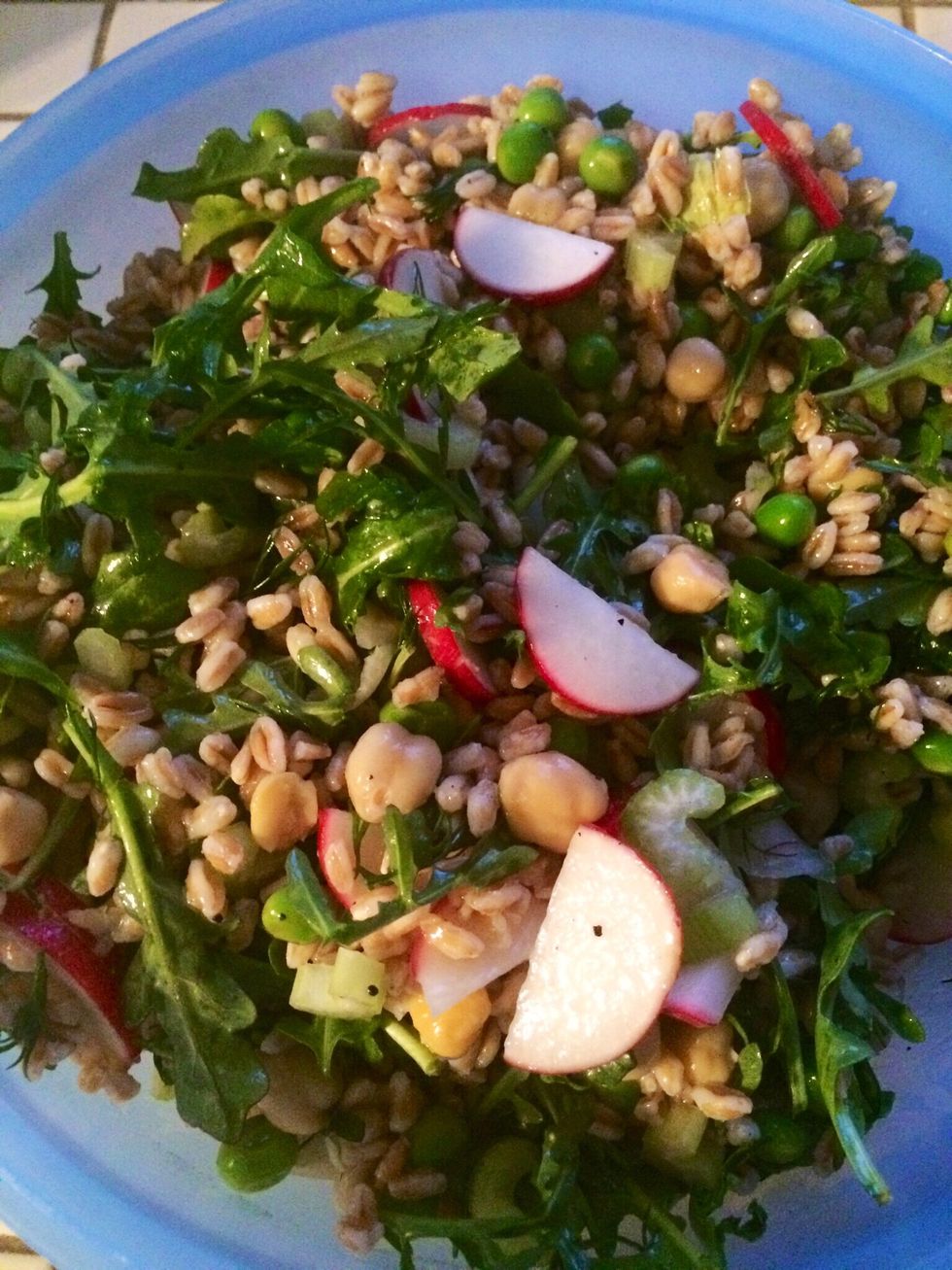 Transfer salad to a bowl with a sealable lid. Add feta, if desired. Refrigerate until cool, at least one hour.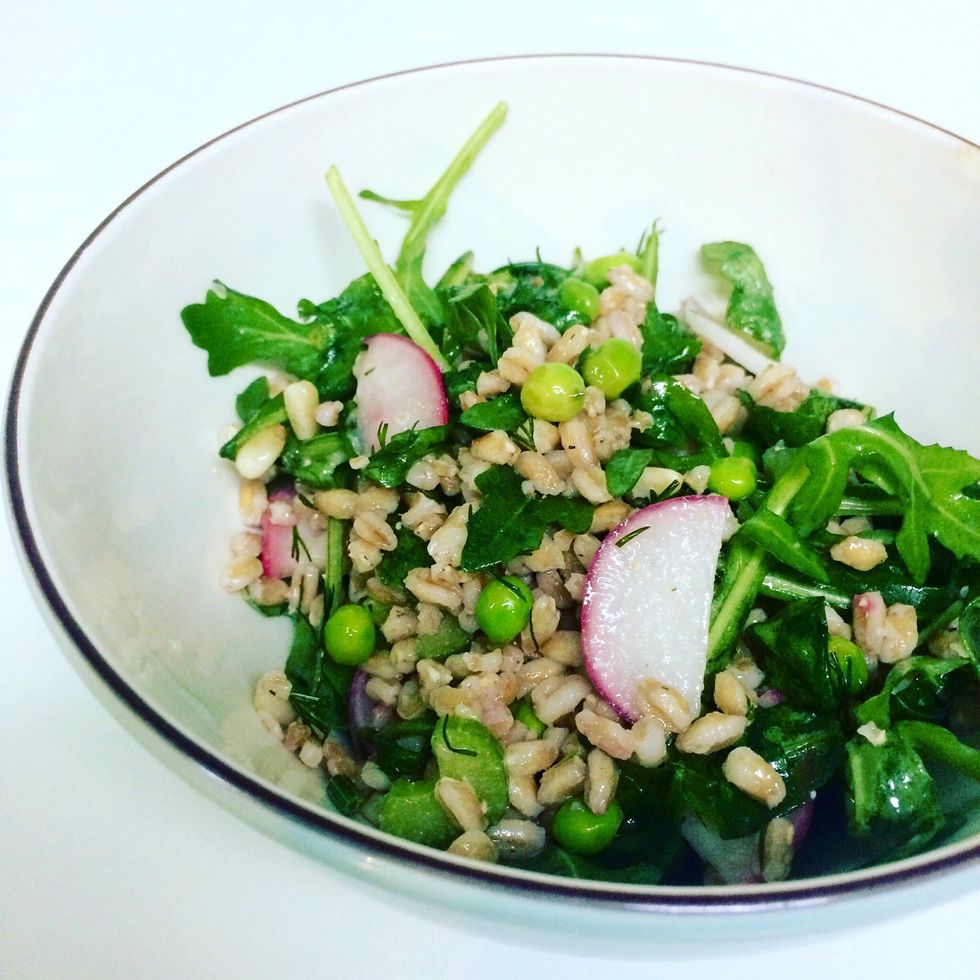 Serve cool or at room temperature. Keeps for a few days, though best fresh and crunchy! Enjoy!
8.0oz Farro
15.0oz Chickpeas (garbanzo beans)
1/4c Fresh English peas
1/3c Extra virgin olive oil
2.0 Lemons
1.0c Celery (4 stalks)
1.0bnch Radishes
4.0c Arugula
1/2c Fresh Dill
1.0Tbsp Salt
1/2c Feta cheese (optional)
Black pepper & sea salt to taste