This recipe is enough dough to line a pie pan AND have a crust over the top of your pie. If you only need a bottom, cut all the ingredients in half.
12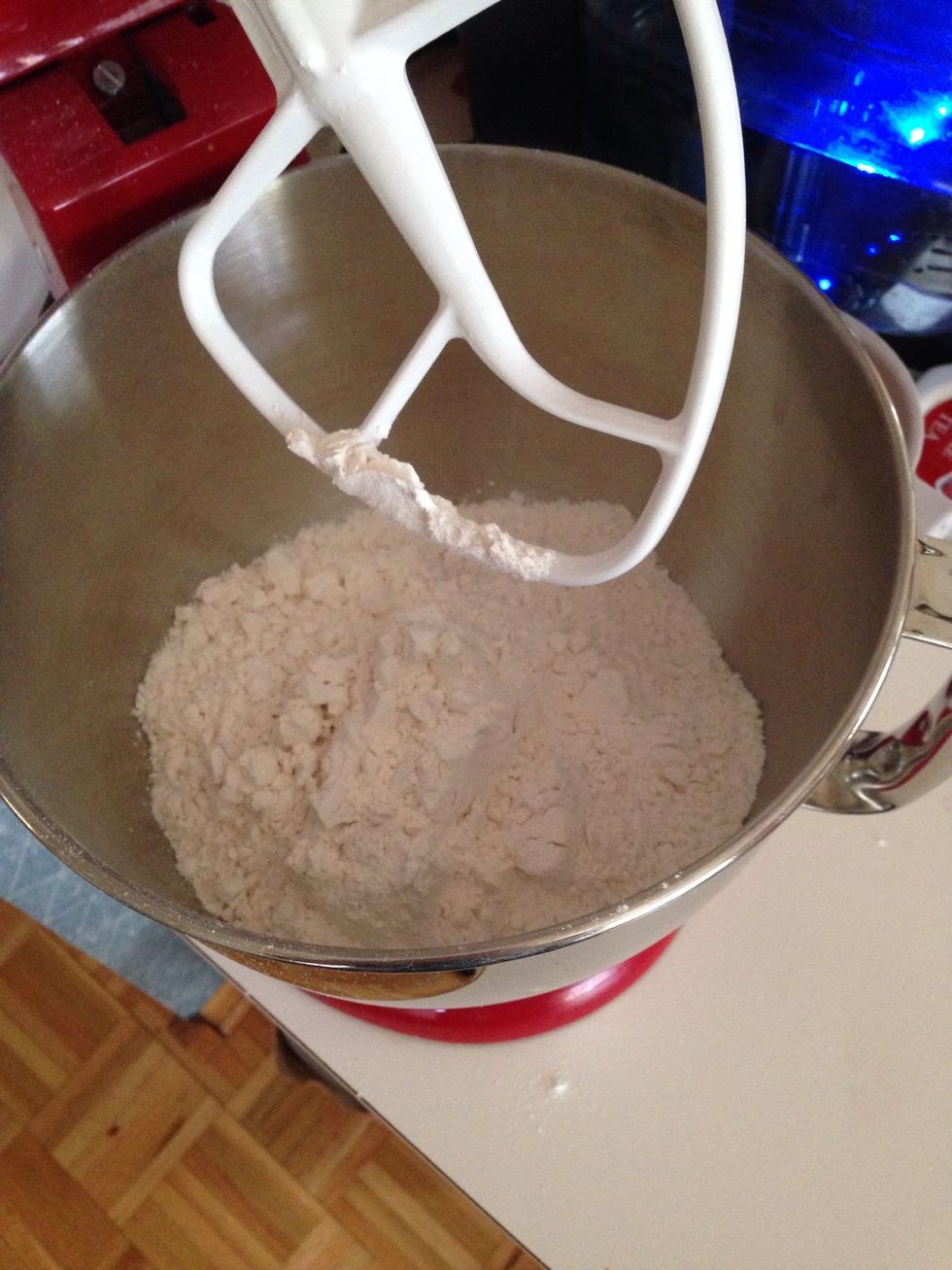 I am making 2 pies, so this is double the amount of flour you need. If you're looking to have a healthier option on the Thanksgiving table, you could easily use whole wheat flour.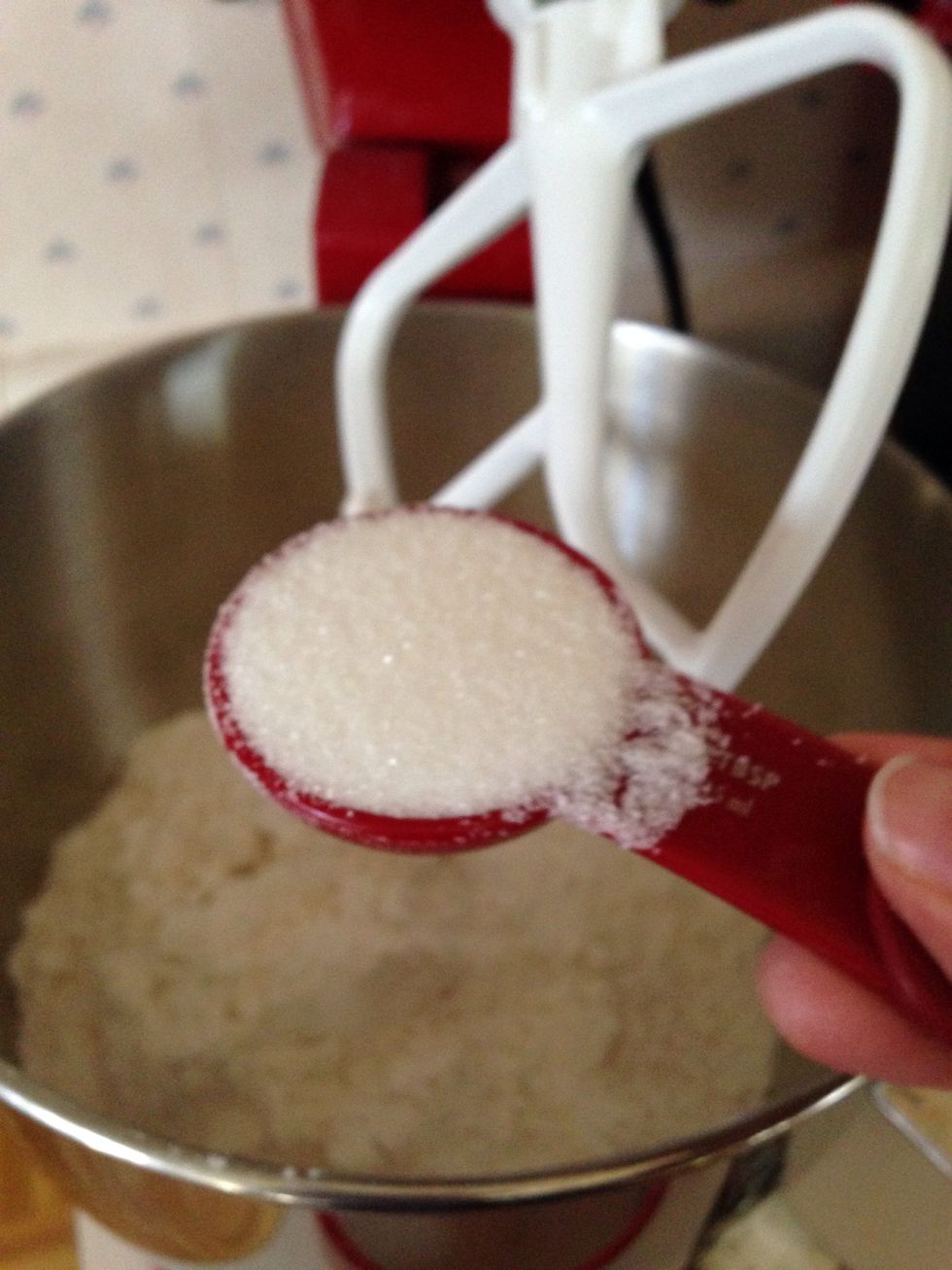 Add your sugar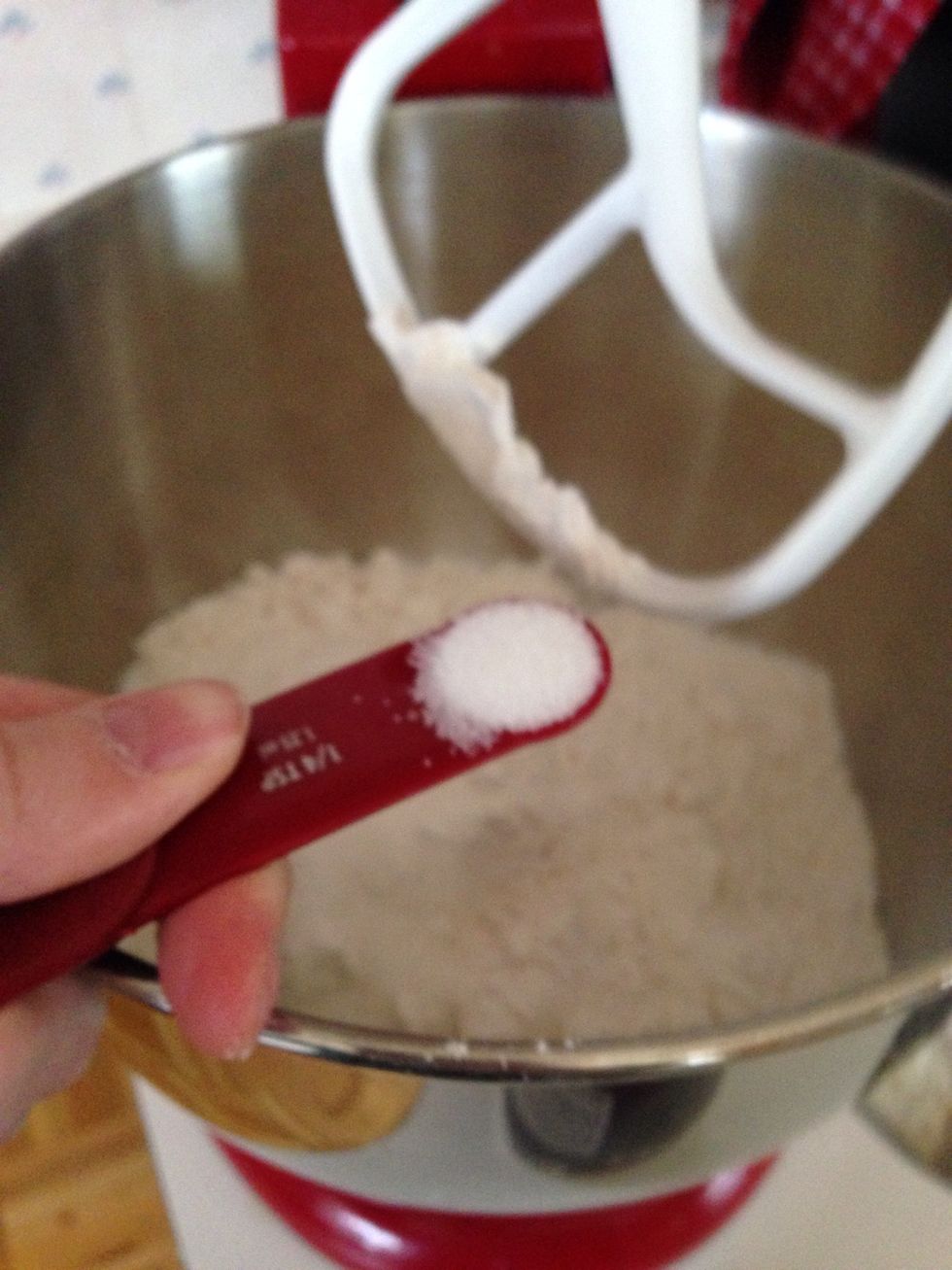 And salt. You could use kosher salt if you prefer (this is regular Morton's).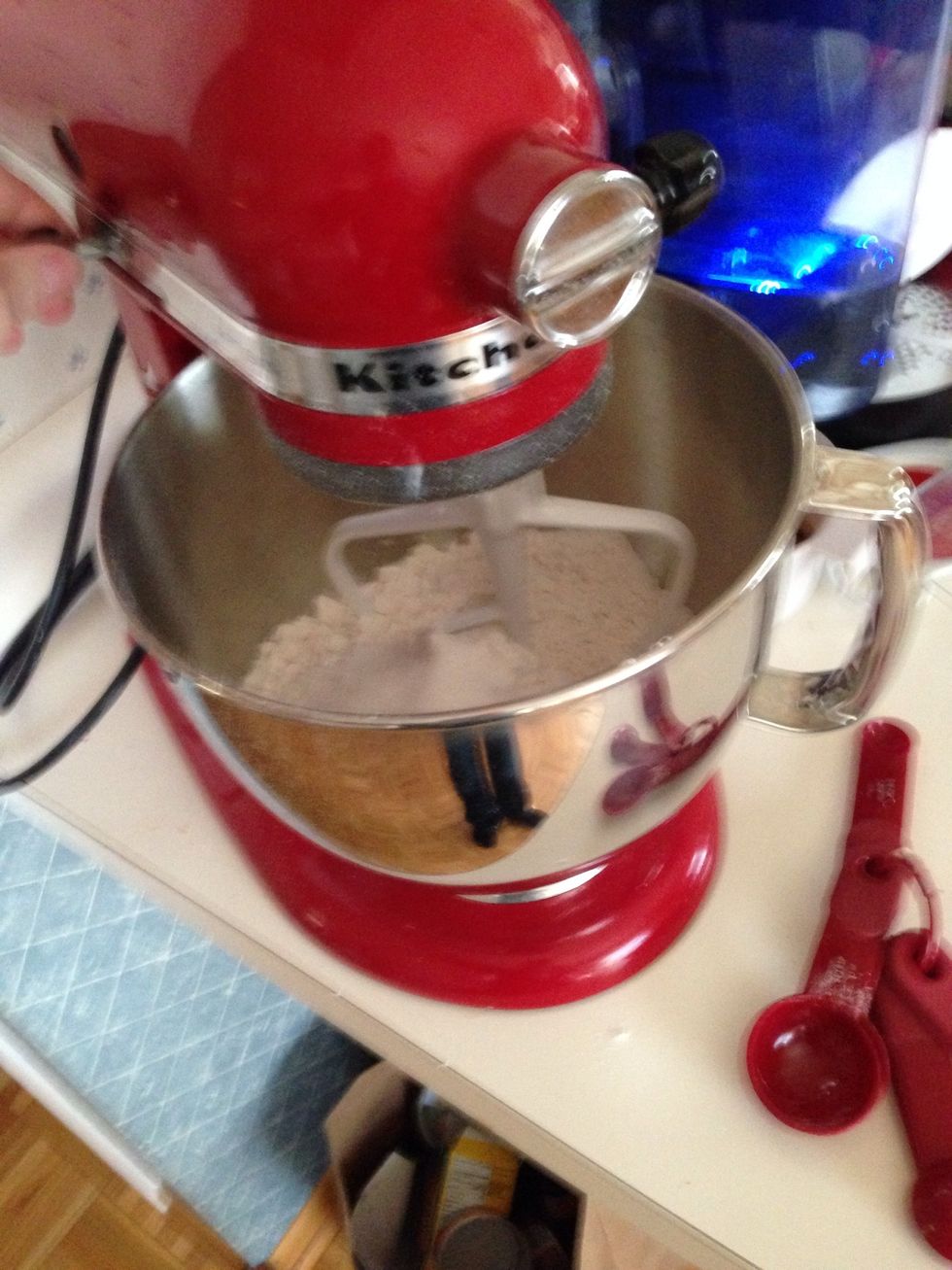 Mix the dry ingredients together.
Add your butter. I like to cut it into cubes so it mixes better. You need 2 sticks of butter for this recipe. I have read that butter straight out of the freezer makes the best pie crusts.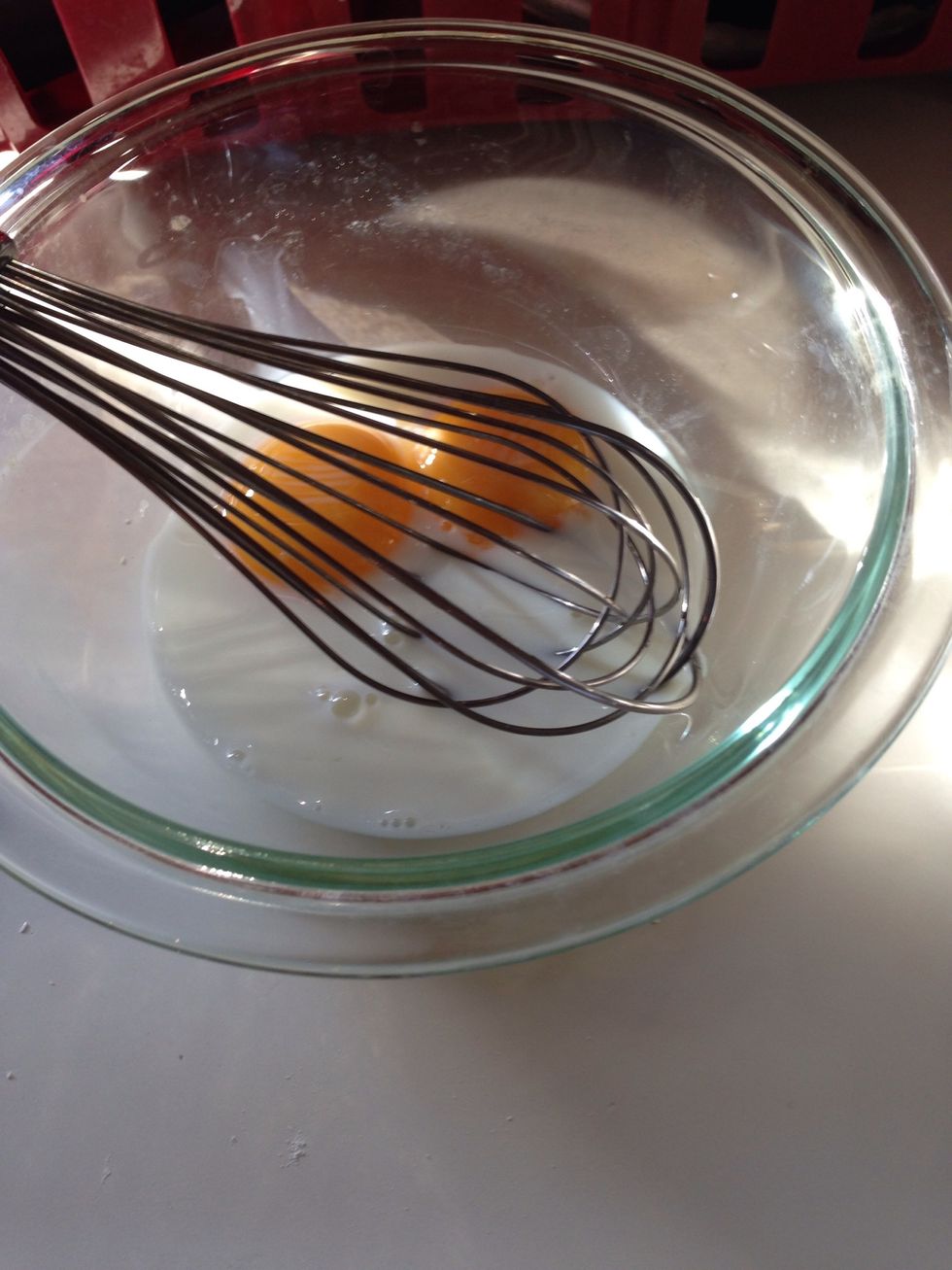 Mix the butter into the dry ingredients- while that is happening, whisk together your egg yolks and milk.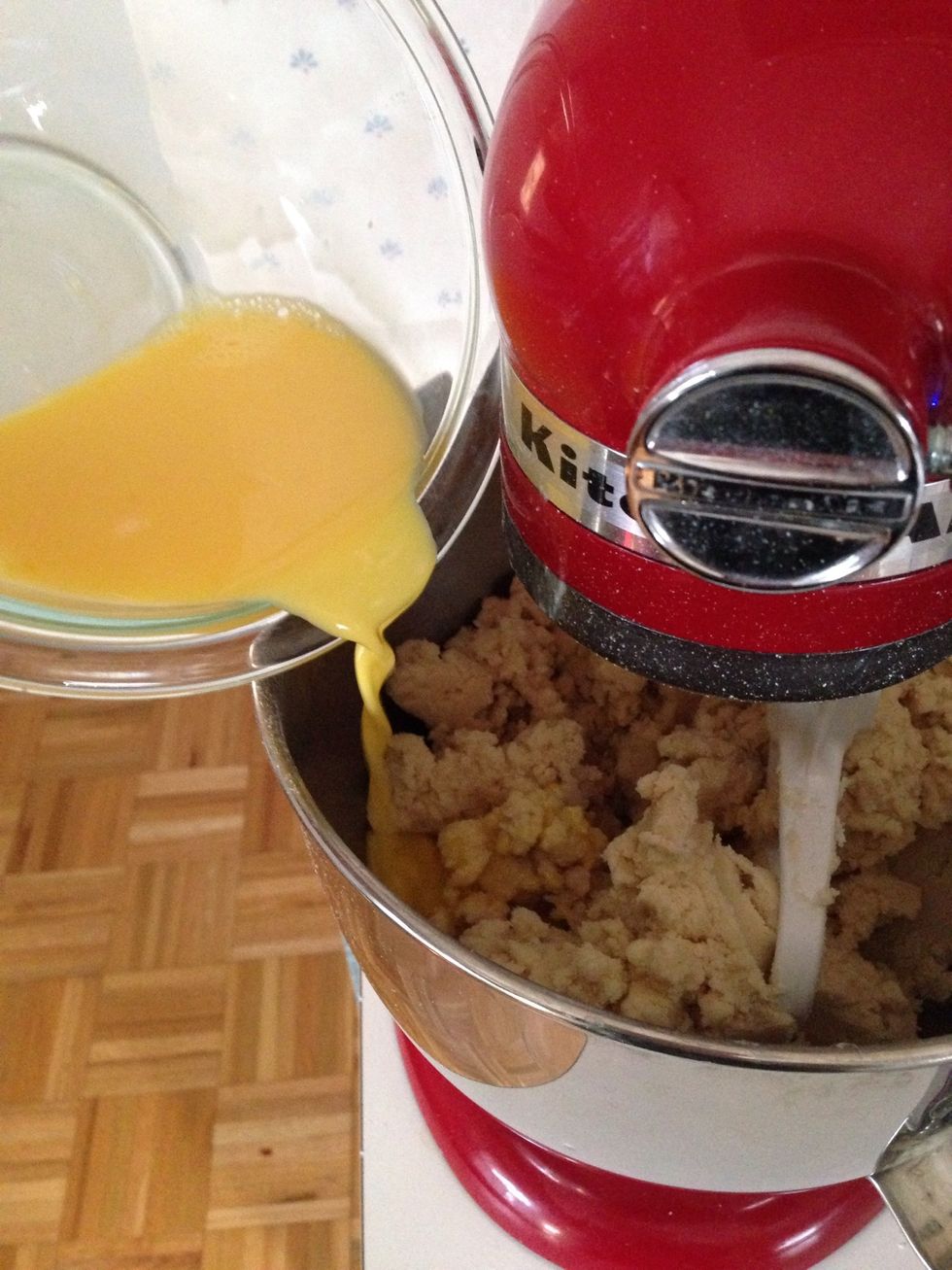 Add your wet ingredients to your dry ones. Mix until a dough forms.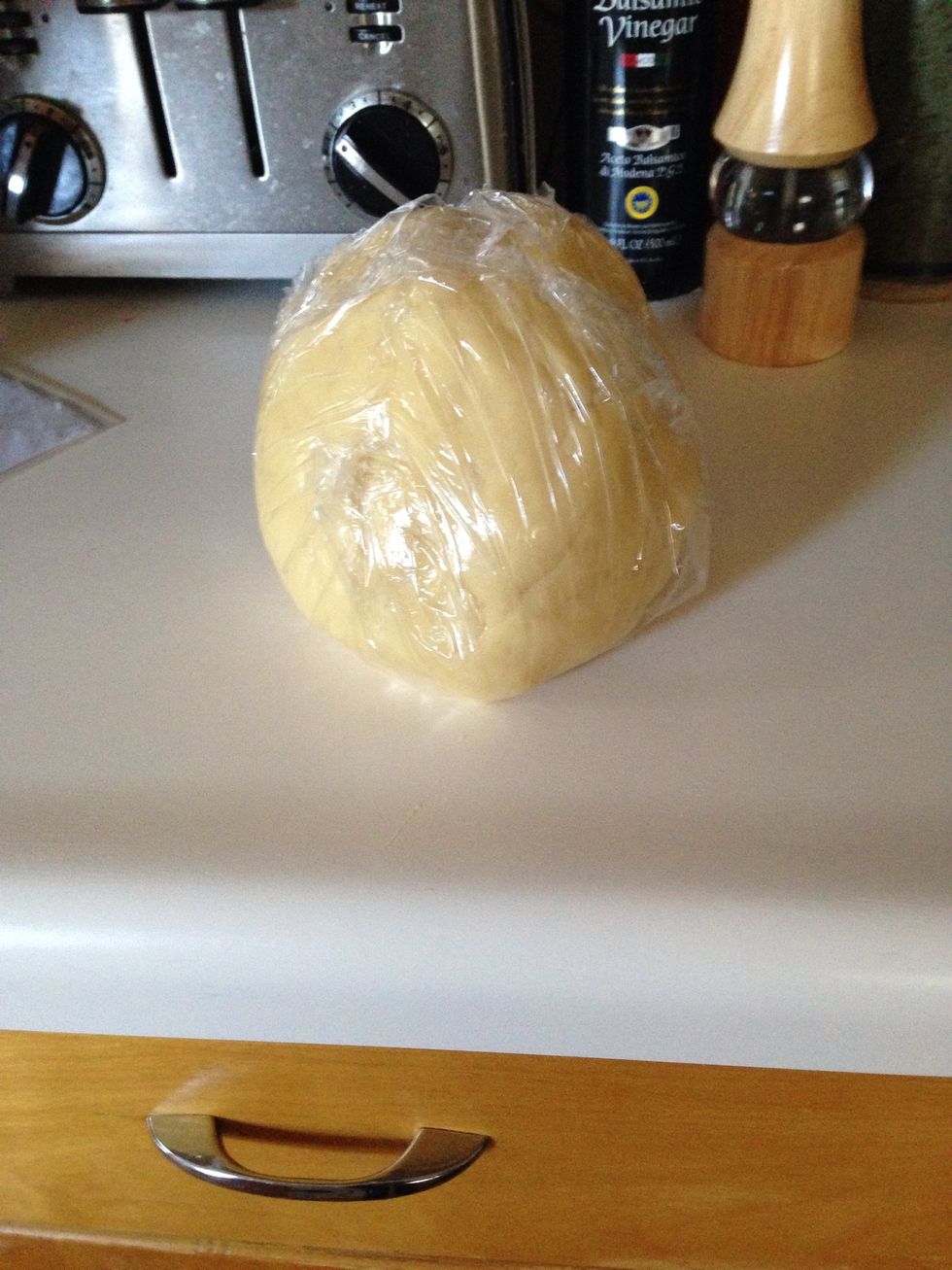 Pull the dough out of the mixer and wrap it in plastic wrap. I like to pat it into a ball so it's easier to wrap. Let it sit in the fridge for at least 2 hours.
I confess, I have, when I'm in a hurry, skipped the refrigeration step and rolled the dough out right away but the warm butter makes it very, very sticky and very difficult to use.
This dough will keep for 3-4 days in the fridge (I am making it today so I can use it 2 days from now!) and several weeks in the freezer. When ready to use it, just roll it out!
2.0c Flour
1.0Tbsp Sugar
1/4tsp Salt
1.0c Unsalted butter
2.0 Egg yolks
3.0Tbsp Milk