For more tutorials and projects, visit my blog! soococo.blogspot.com (note the two O's in soo)
Wrap the ribbon around the box however you would like. Here I am putting a bow on a cylinder, so I just went around the middle.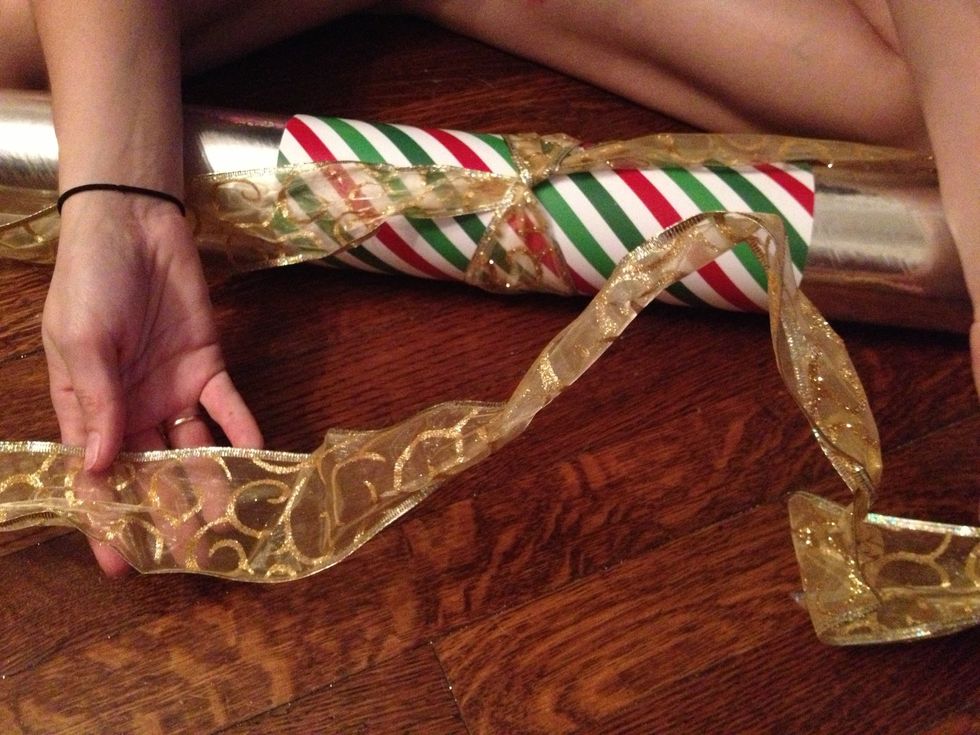 Take another piece of the ribbon...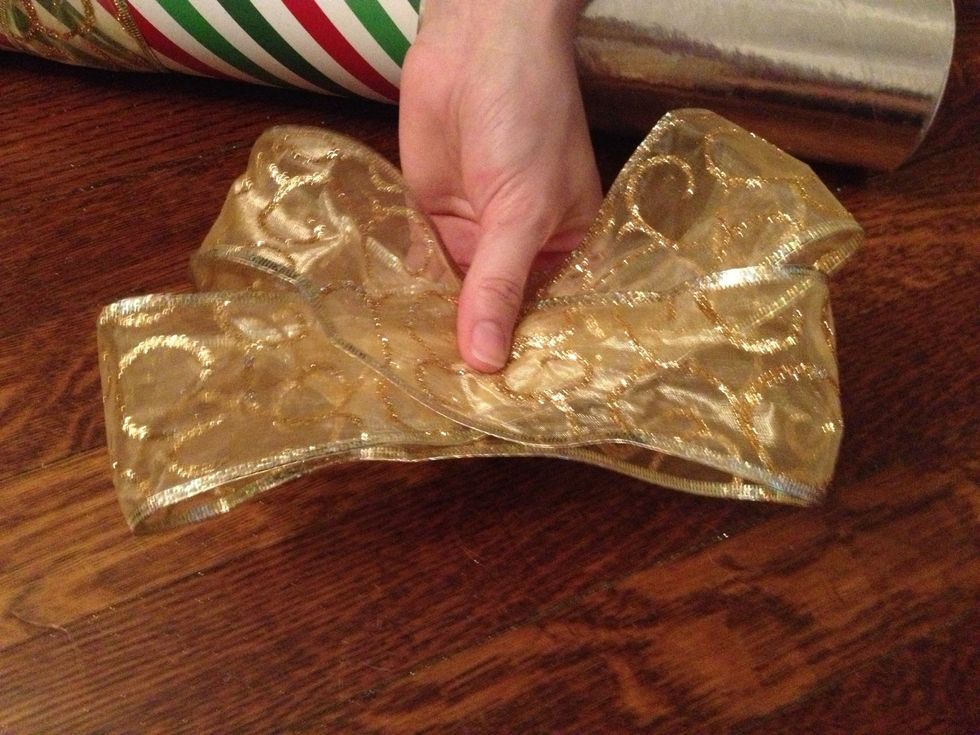 ...and loop it over itself however many times you would like, depending on how many loops you want in your bow.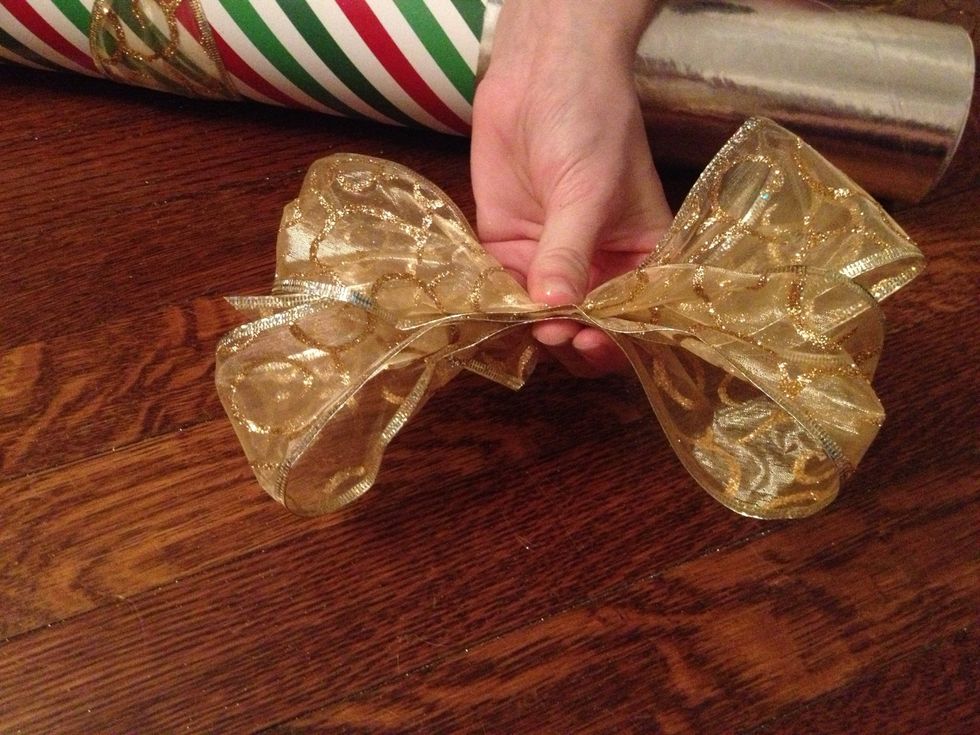 Pinch at the middle. Don't worry about arranging the loops yet, we'll do that later.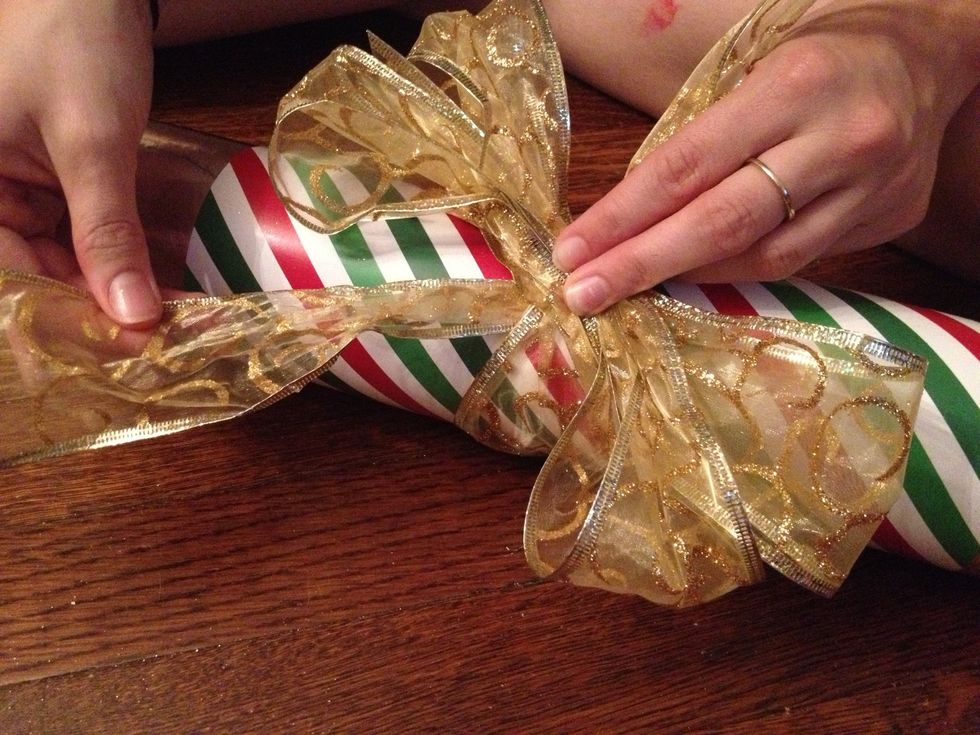 Place the pinched spot in the middle of the tied ribbons from earlier.
Tie the ribbon around the pinch. Make another bow.
Fluff and bend your loops to make your bow beautiful!