Keep track of important dates in your family's life by adding their name and the day to a tag, and hang on a hook under the appropriate month... Fun, and decorative, too!
10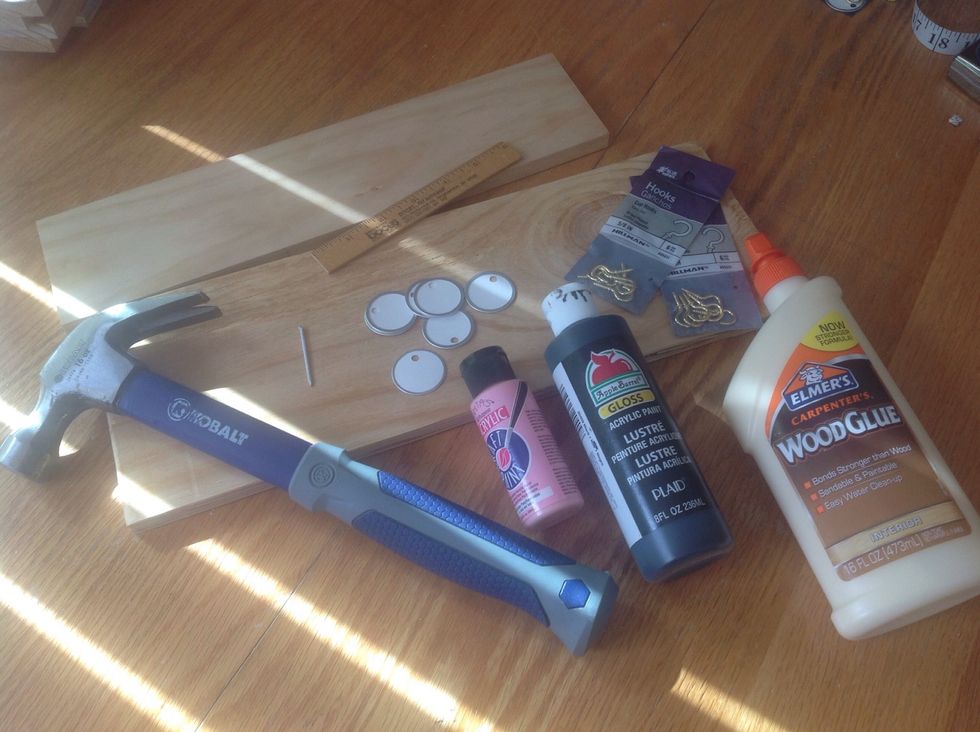 Supplies... ;)
Oops, I forgot these.
Check your boards for imperfections, & see if they need sanding...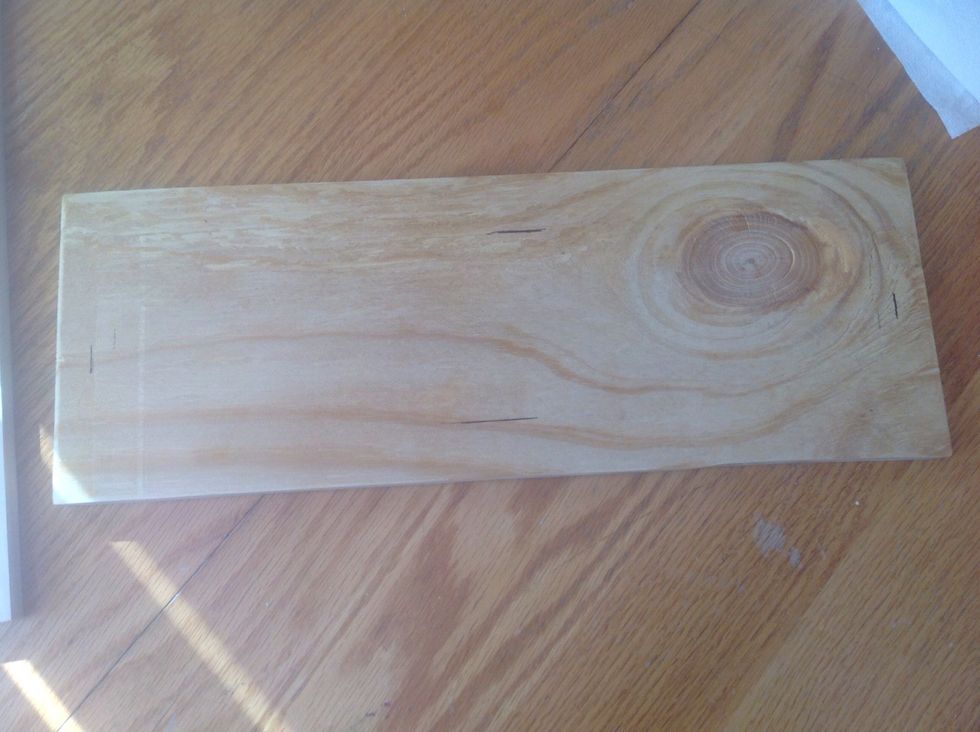 .....check ....
All sanded!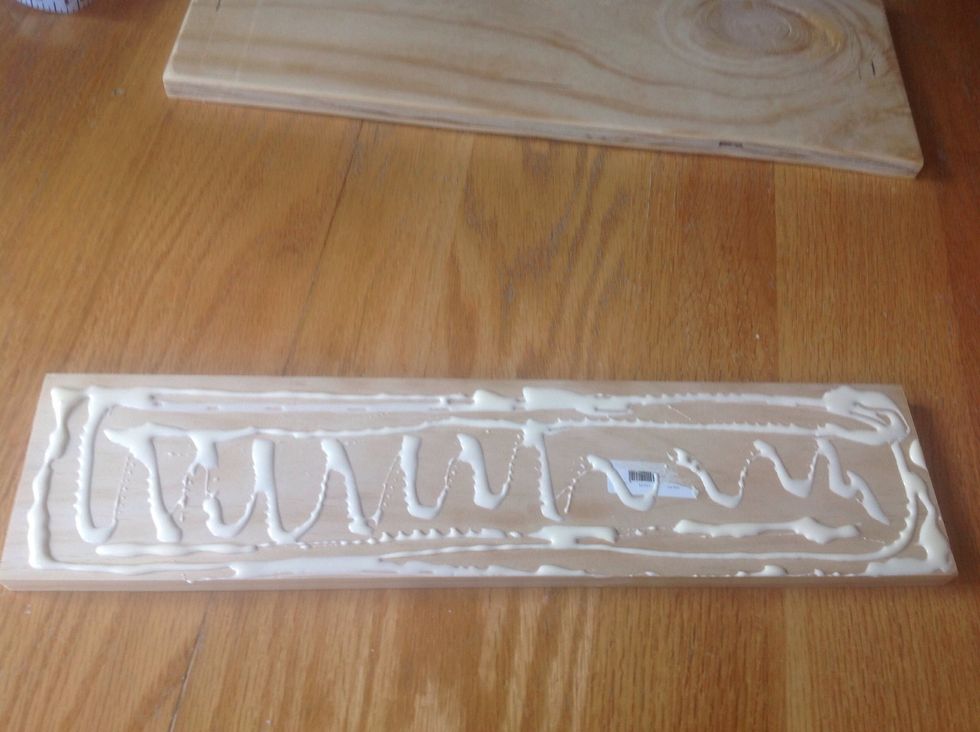 Fun, fun! Glue the smaller one to the bigger one...make sure you center it-- or not, if you want it off center. ;)
Centered; glued.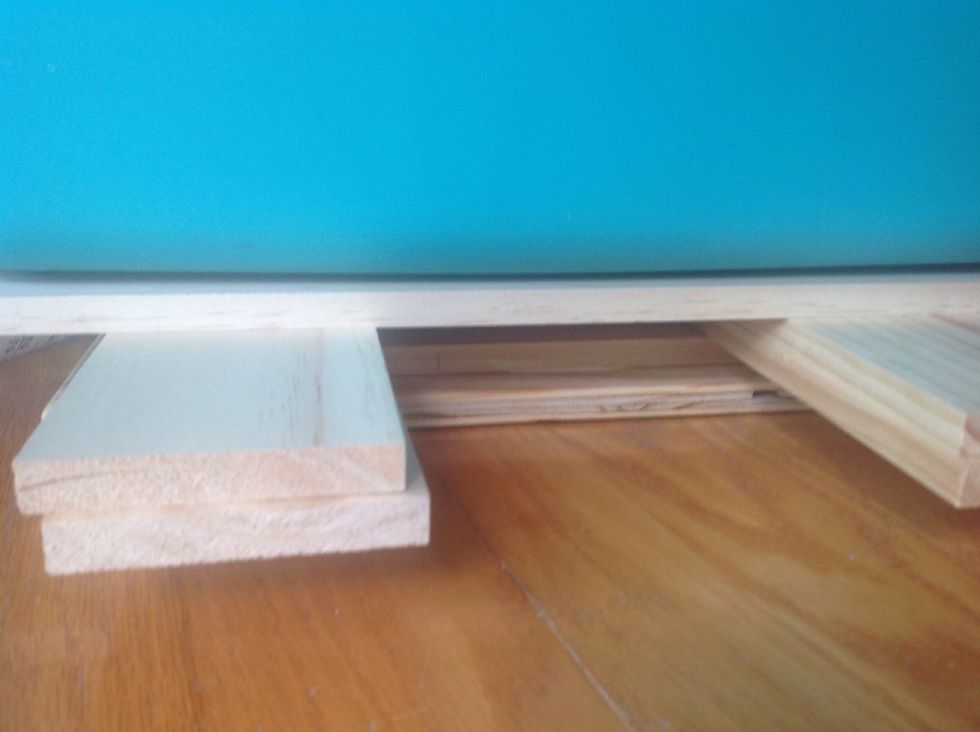 Find something heavy, put on top of glued boards, & wait for it to dry...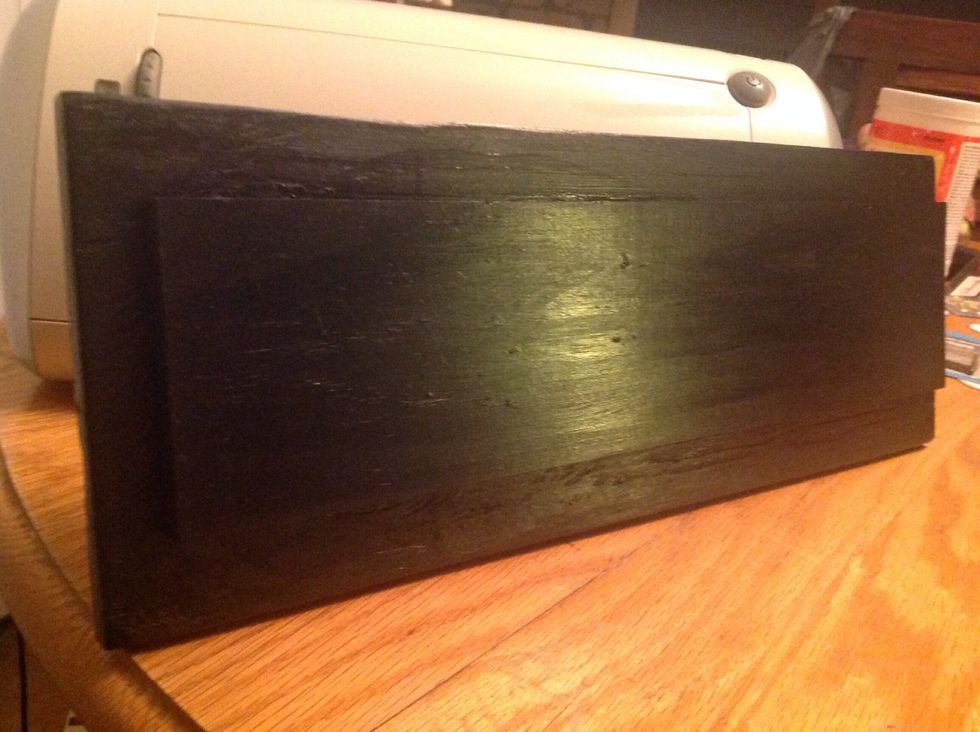 AFTER I had them glued, I realized I should have painted the big one first, because I wanted to paint the small one pink. So, that's what you should do if you want 2 colors!
I'll just make the letters pink!
After much figuring & fuming, my husband & I finally realized we needed just to measure out the space we needed to put 12 hooks.
After I took the previous picture, I realized one inch apart wasn't enough space for the tags to hang. 1.25" is better.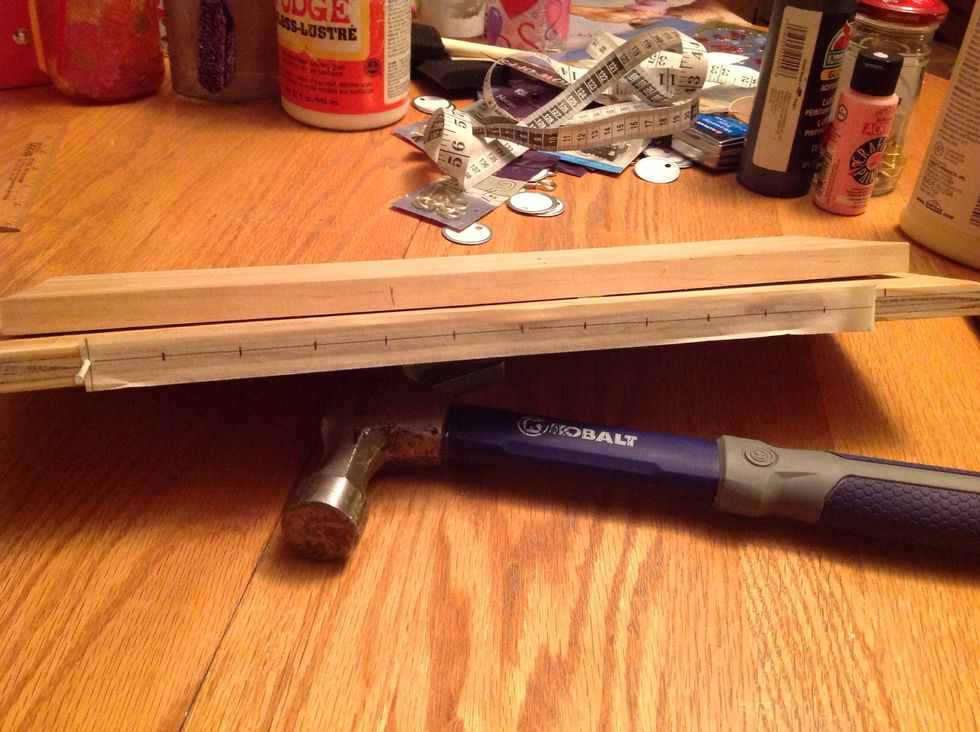 I made the line & dots on masking tape to hopefully make the holes end up in a straight line...tap the nail just a couple times, to start the holes for the hooks.
Add twelve hooks... One for each month of the year!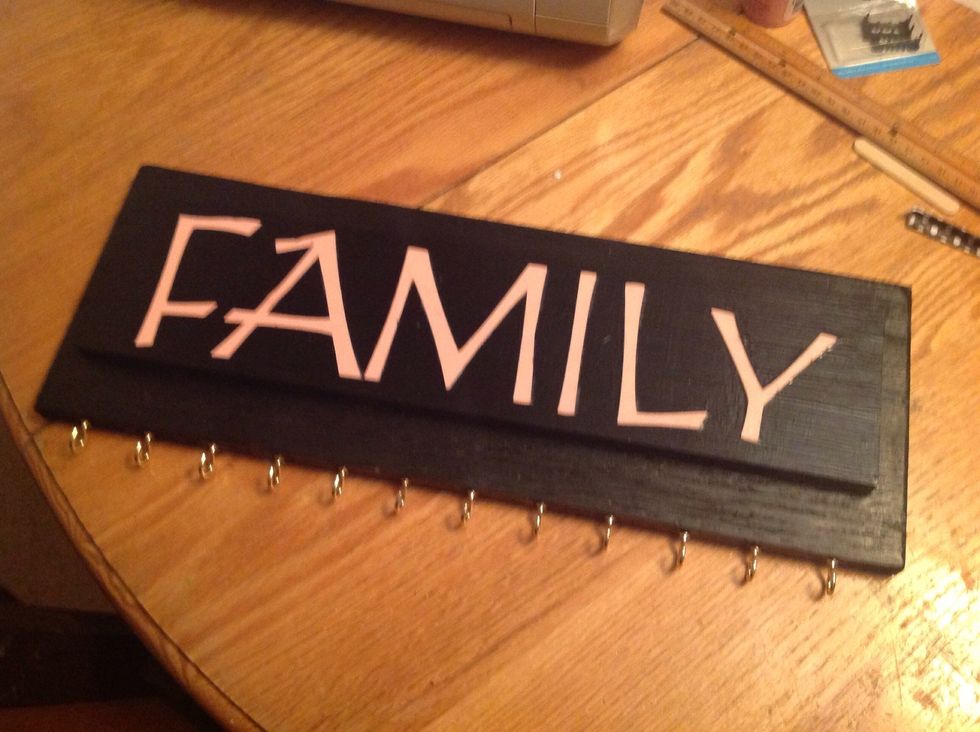 Pink letters! I used my Cricut machine for the lettering (this time). You can use stickers, stencils, stamps, or...freehand if you can!
I forgot to take a picture of the overlay word "occasions"... Also, I used alphabet stickers for the month letters. Use the Mod Podge to adhere letters & to seal over all when the lettering is done!
Add tags! Each tag will have a family name & their special date written on it, as a reminder. If you need to, you may add tags by punching a hole in tag & attaching with a jump ring.
Last, add the picture hangers, then hang & enjoy! I was also thinking, you could decoupage the boards instead of painting...or, you could add a few stickers...The possibilities are endless!Have fun!
I made this to be "Family Occasions" so it could keep track of more than birthdays. But, you can make yours for birthdays, or achievements, or holidays...Use your imagination, & send me a pic! Thanks!
1.0 4"X14" board
1.0 5"X16" board
12.0 5/8" cup hooks
20.0 Metal rimmed tags (or cutout circles)
Craft paint, brushes
Your choice of lettering
2.0 Picture hangers
Wood glue
Cup of water
Mod podge, if you need to decoupage letters
Hammer, 1 nail, to start hook holes
Ruler or tape measure
Salisbury, North Carolina