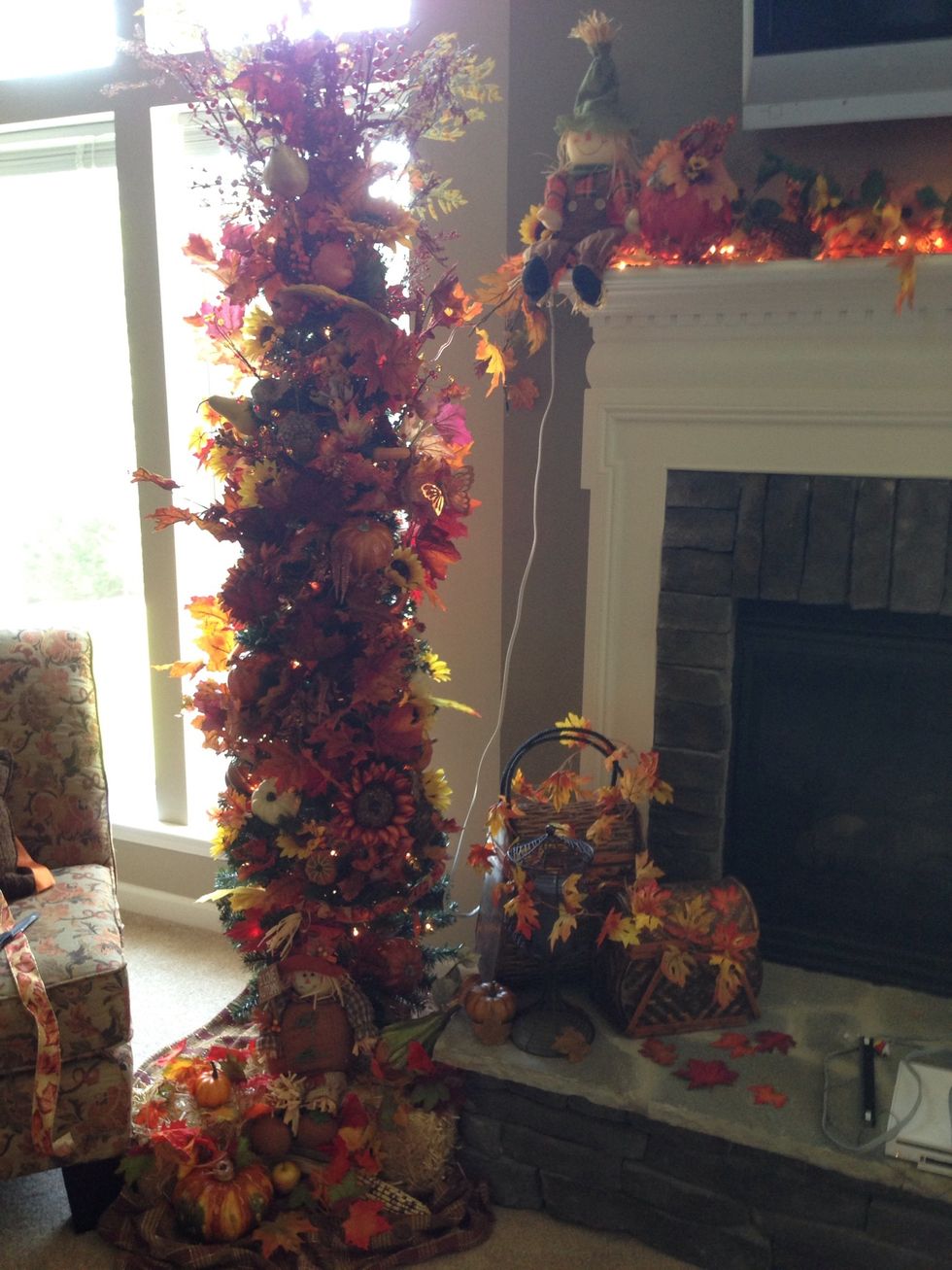 This is what your project will look like at the end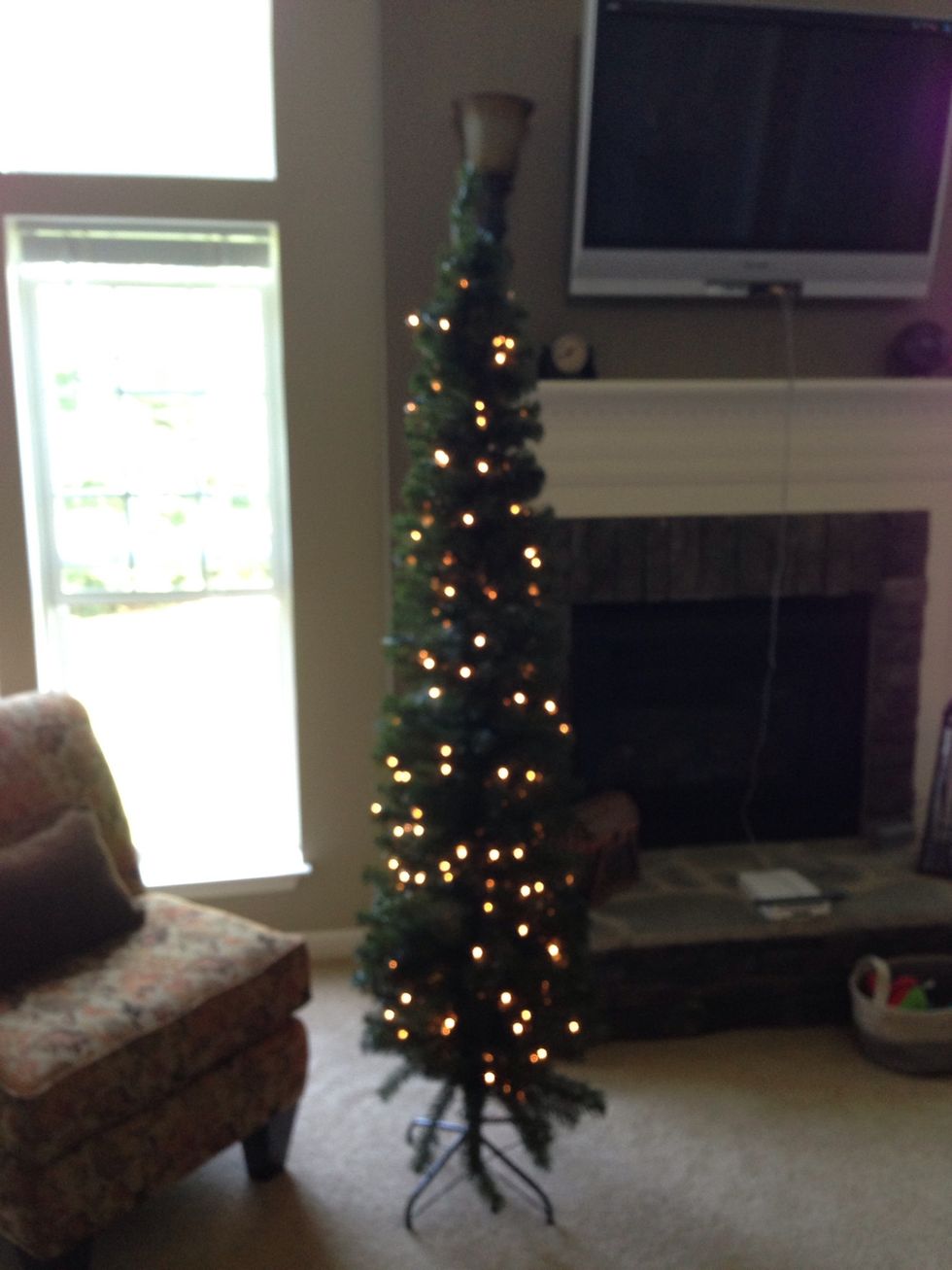 Purchase a pencil tree from any store. If you are like me, you have plenty around! I like the non prelit ones because I like lots of lights. Put plenty of lights on your tree. I used white.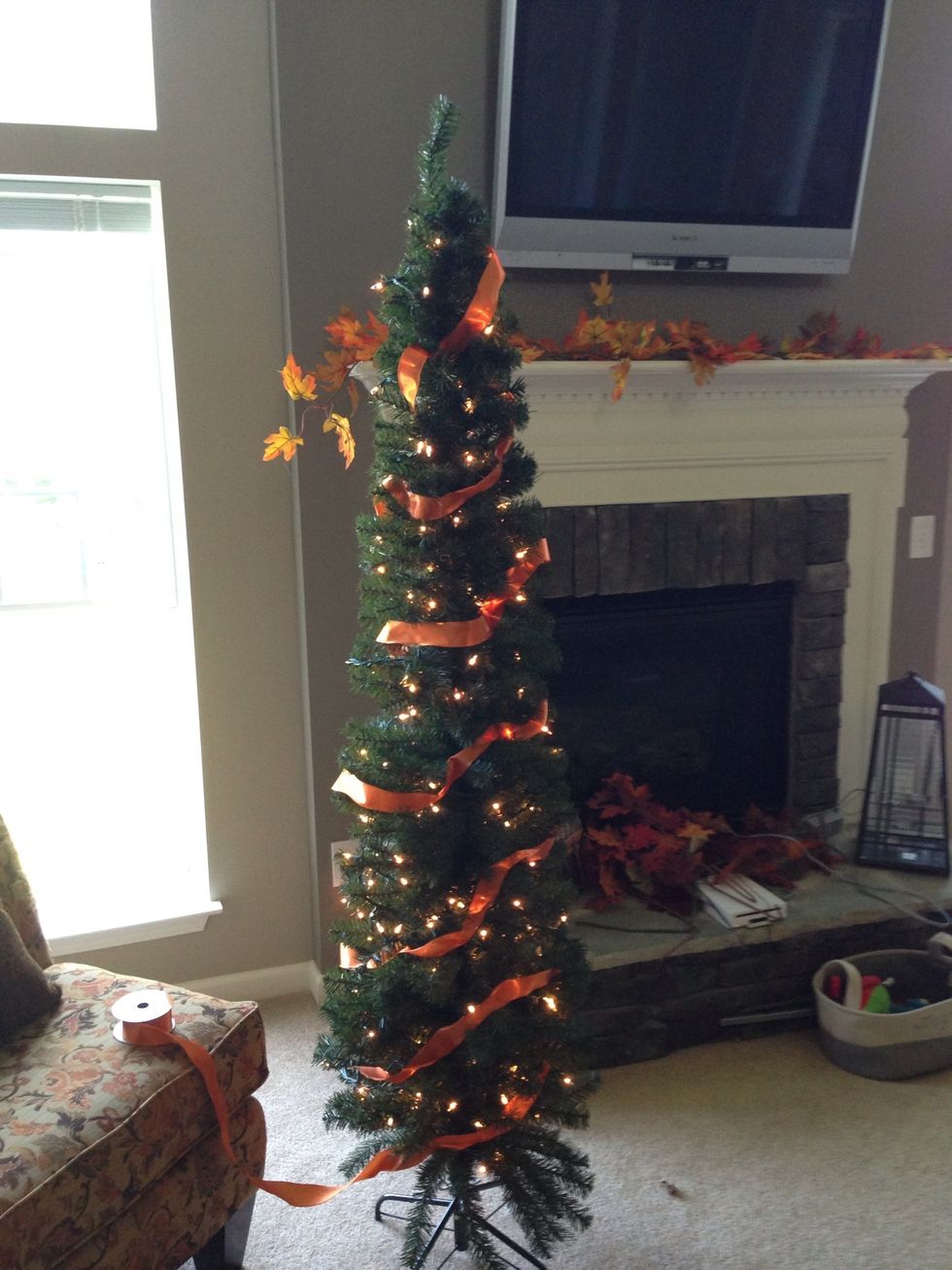 Wrap ribbon around your tree. As you will see in the next picture, I used a solid ribbon and a leaf patterned ribbon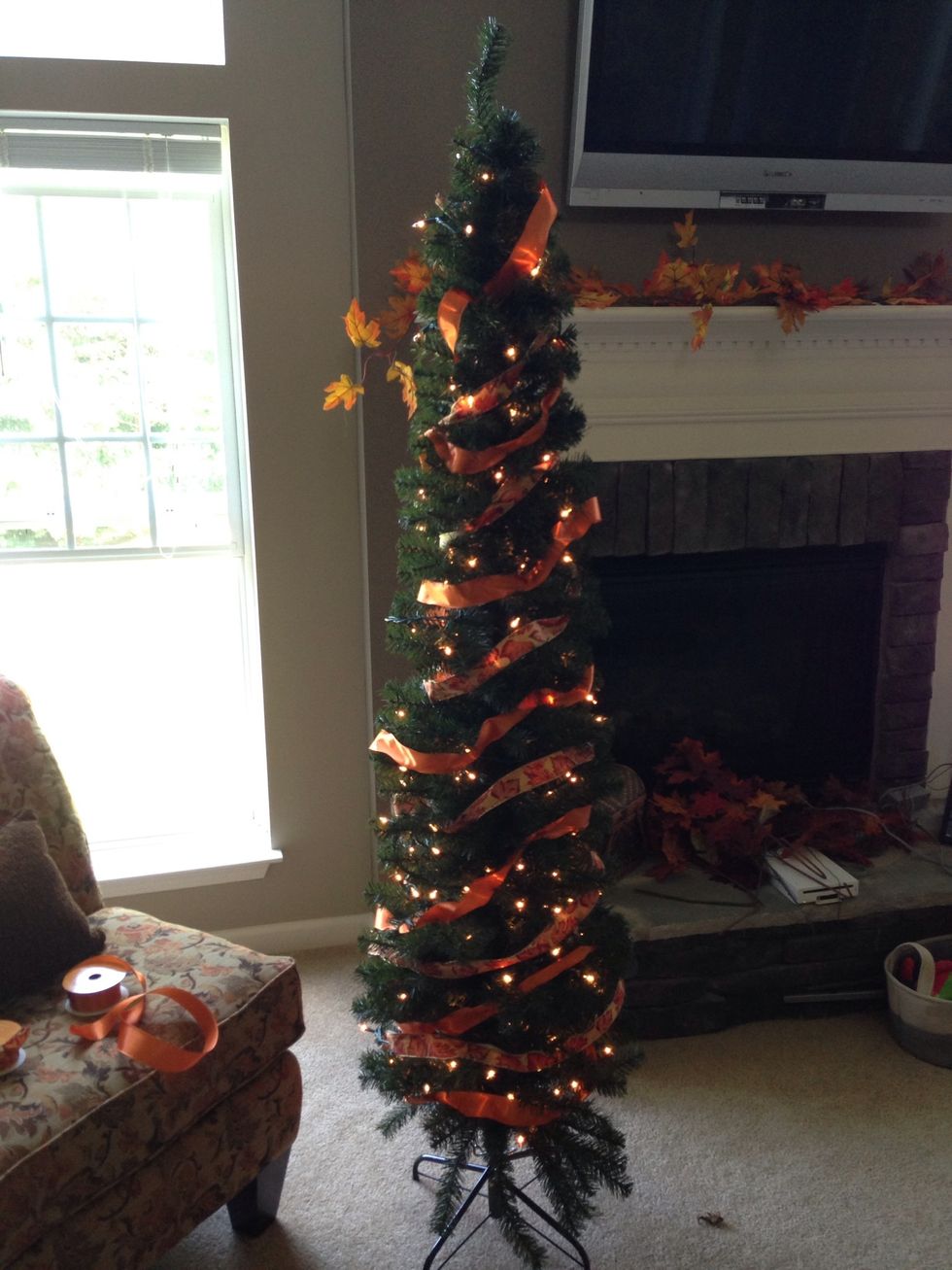 I alternated the ribbon on the tree. You don't have to use ribbon but the more you can fill in the tree, the better.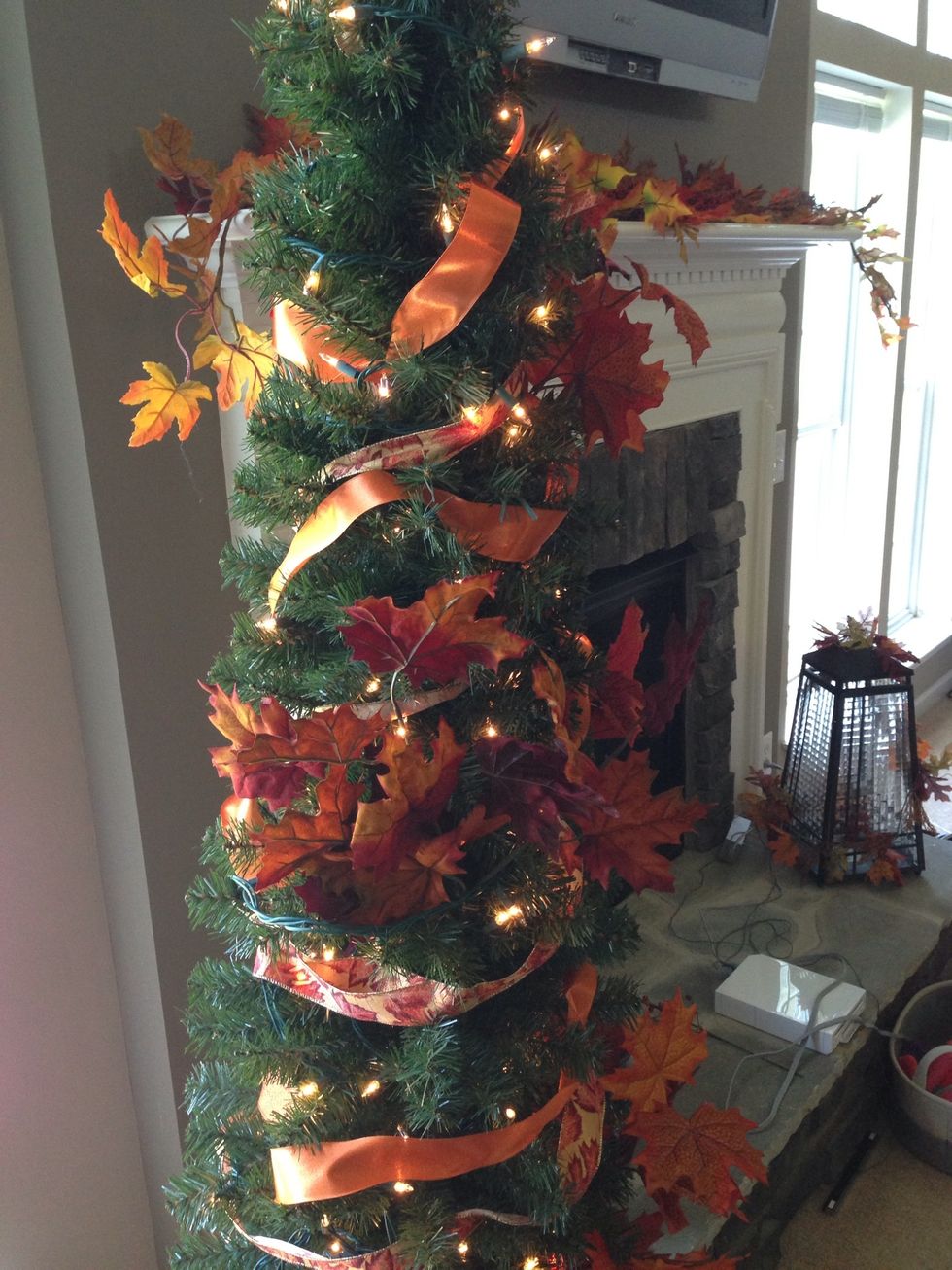 Next, start adding leaves, sunflowers, pumpkins, fake fruit etc. I get most of my leaf stalks at Hobby Lobby and Garden Ridge. I usually don't cut the stalks but just bend then so I can reuse later.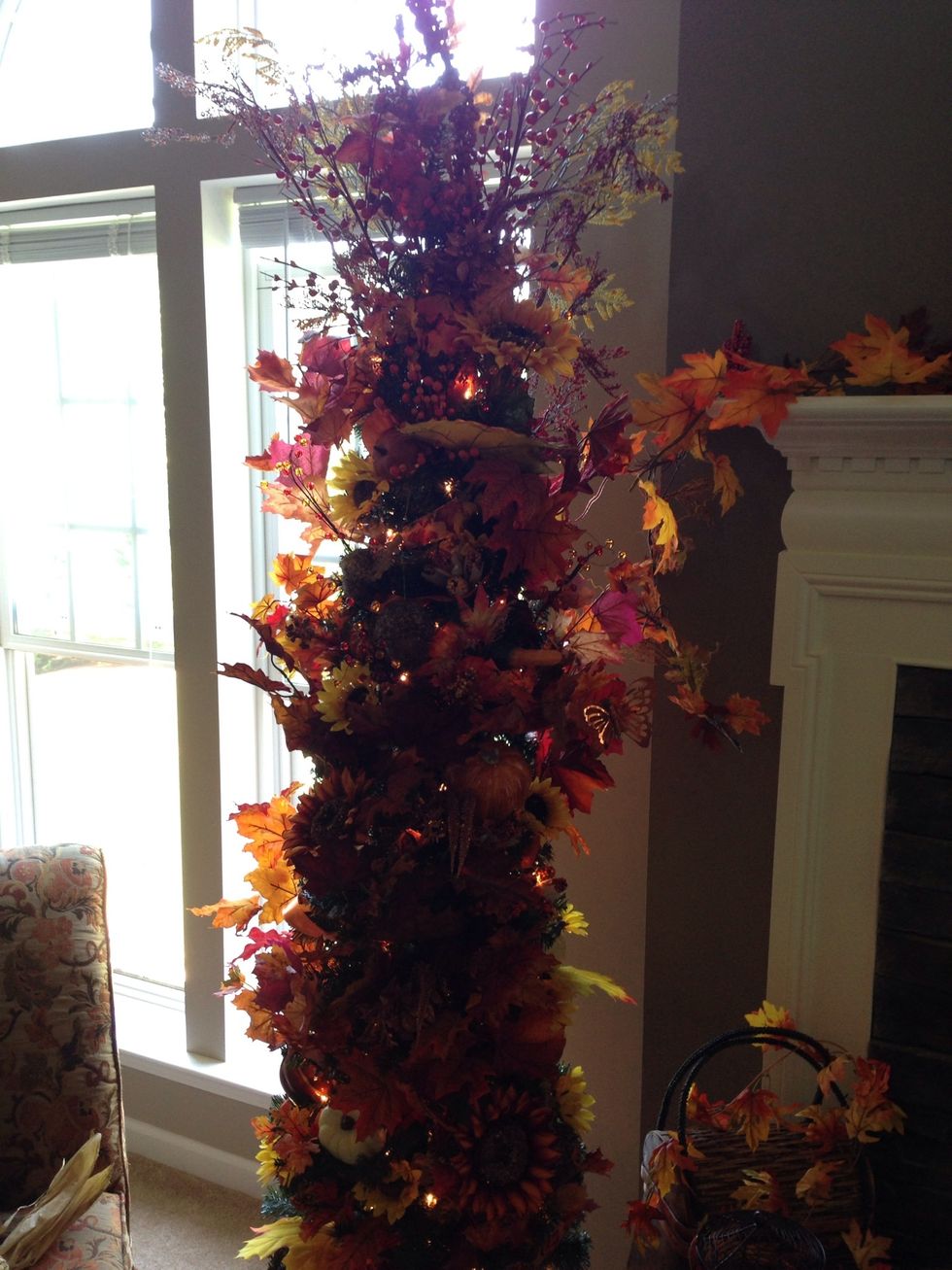 Keep adding to your tree to cover the pine. I found fake butterfly's and birds I also added to the tree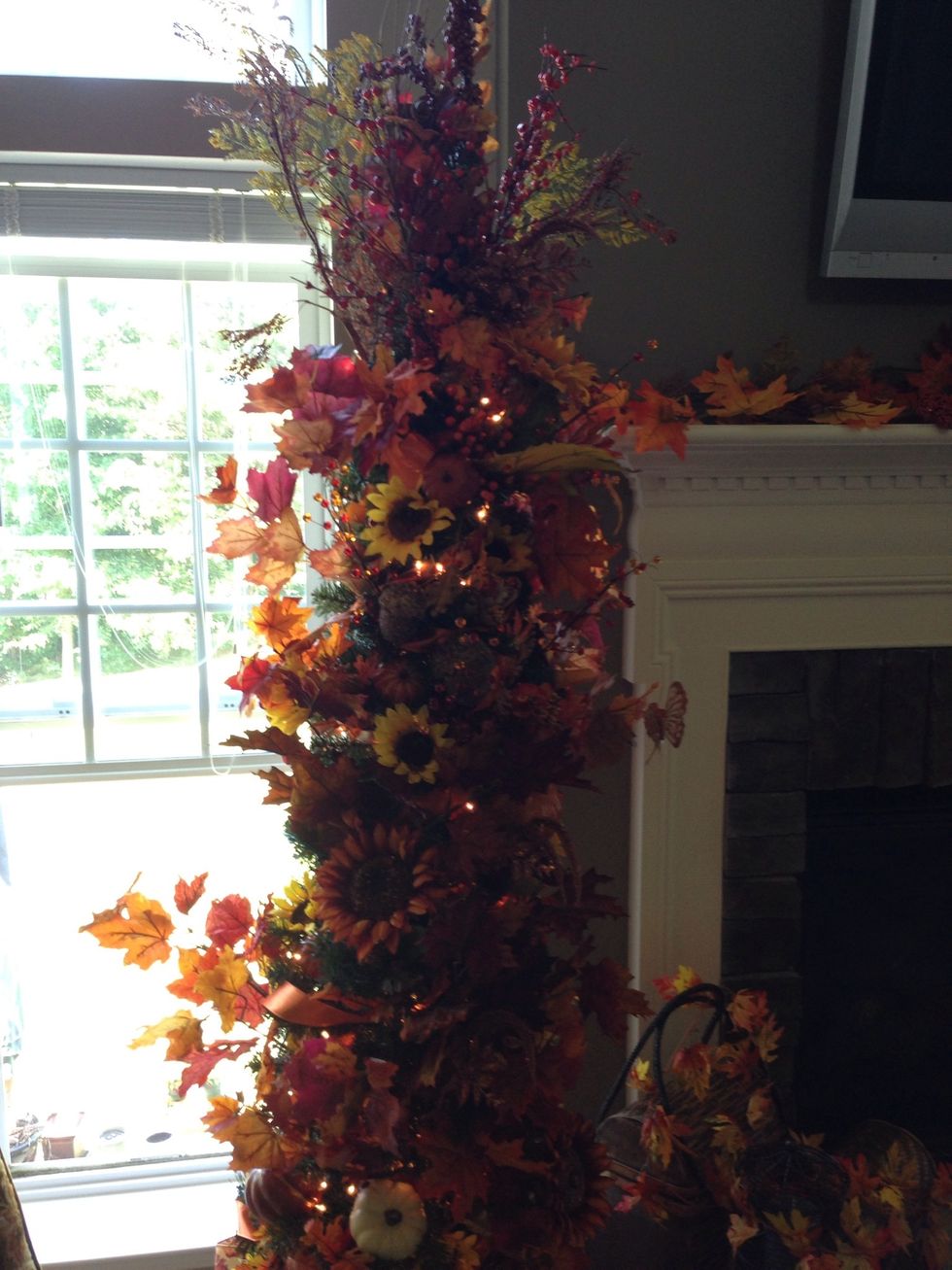 Add lots of tall leaves and stuff to the top that extends beyond the top of the tree. And your tree is finished!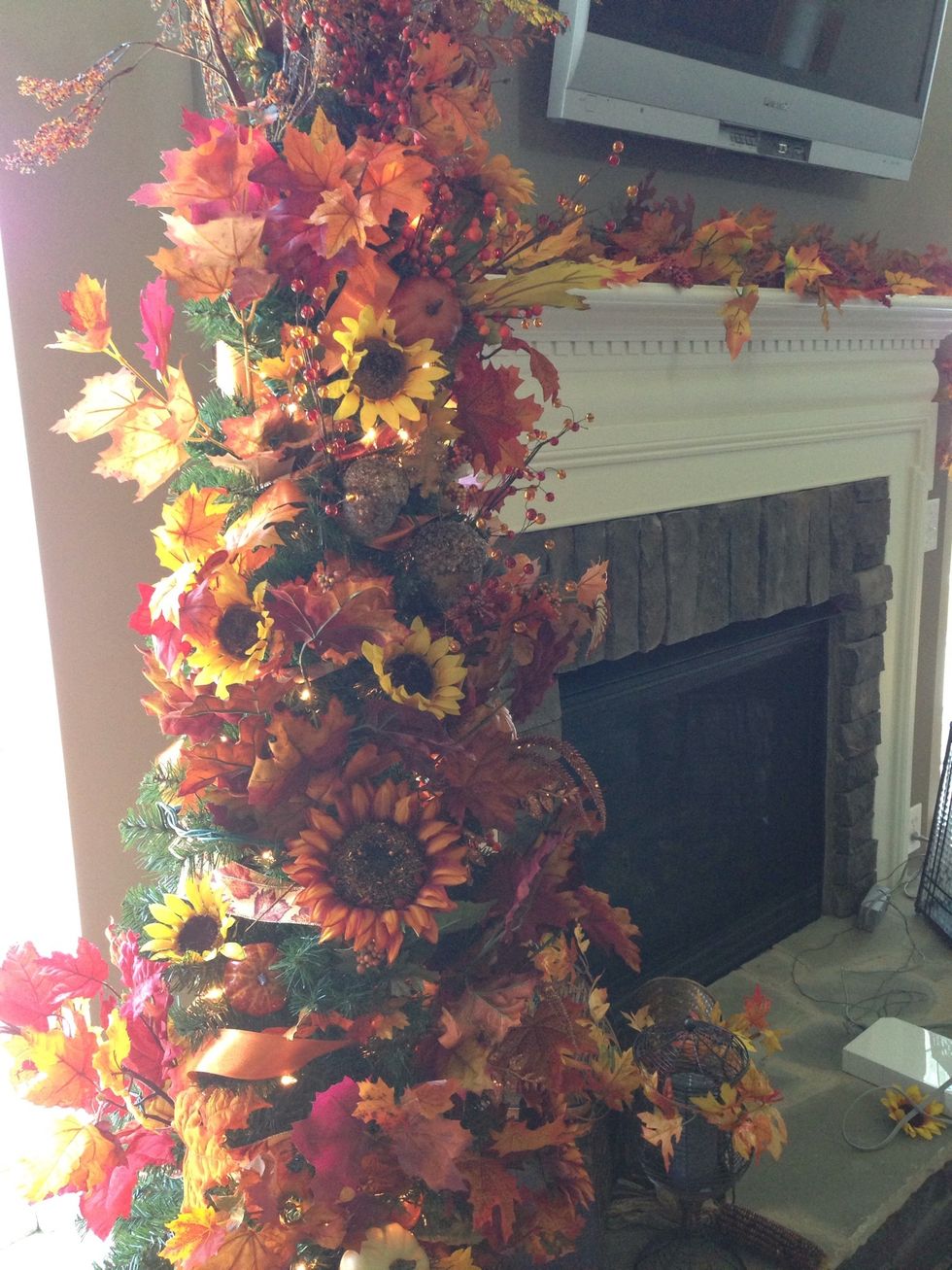 Another shot of the finished project. Mine goes against a wall so I don't do the back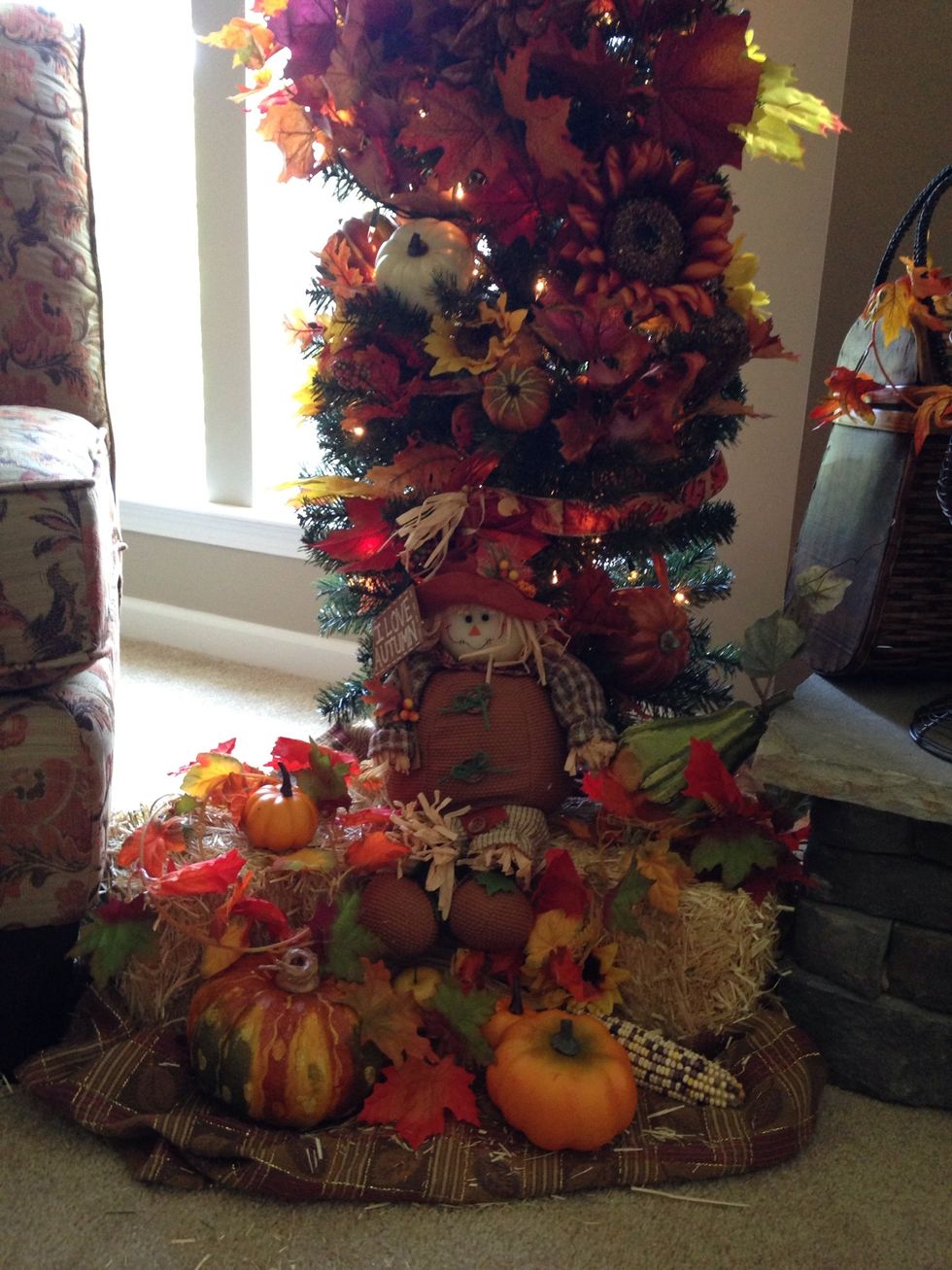 I use a fall tablecloth for a tree skirt and use craft hay bales as a base for my scarecrow to sit on. He will cover the branches I couldn't decorate at the very bottom. Finish with fall decorations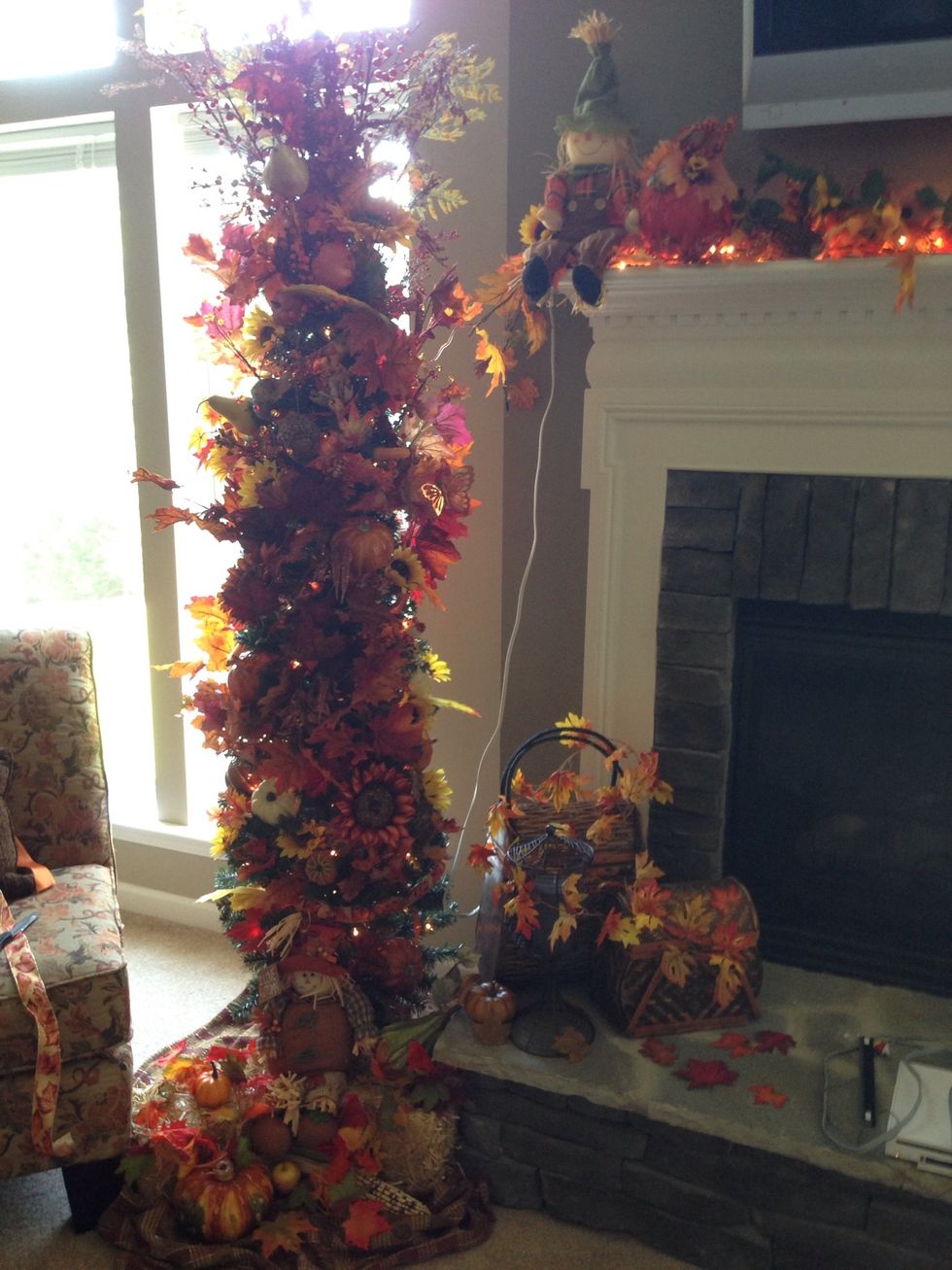 Final product
Pencil Christmas tree (your preference as to size)
Christmas lights (white or orange)
Various fall decorations (leaves, pumpkins, etc.)
Autumn table cloth
Craft hay bales
Scarecrow
Autumn ribbon
Greenville, South Carolina