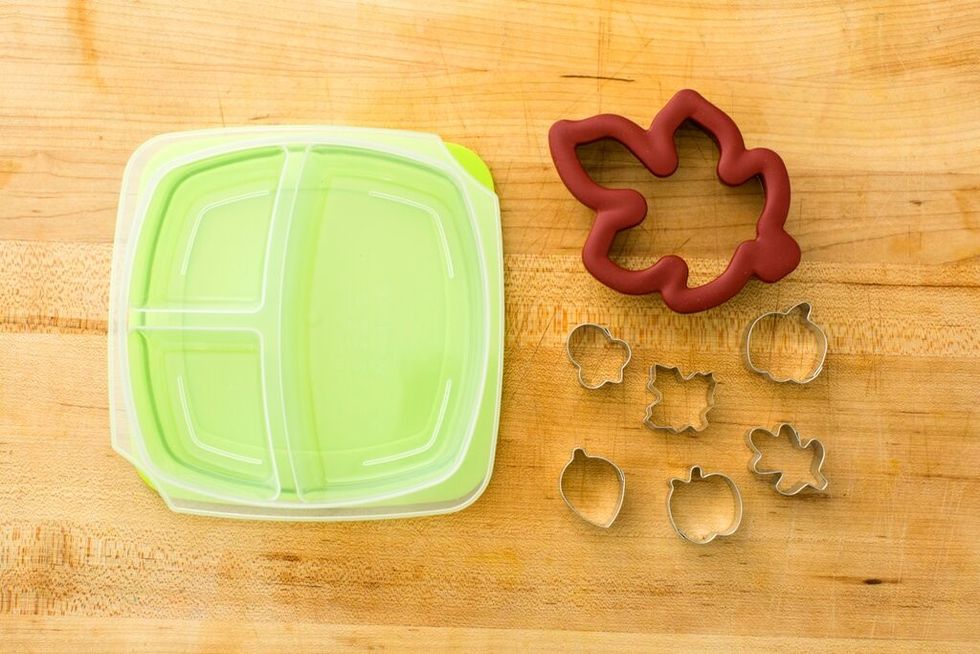 Gather your ingredients and supplies. We picked up these mini cookie cutters and maple leaf cutter on Amazon. We also grabbed our 3 container lunch box on Amazon.
Preheat your pan. Then drizzle a little olive oil in the pan. Place two slice of cheddar cheese between two small whole wheat tortillas and place in preheated pan.
Grill quesadilla until both side are crispy and the cheese is melted.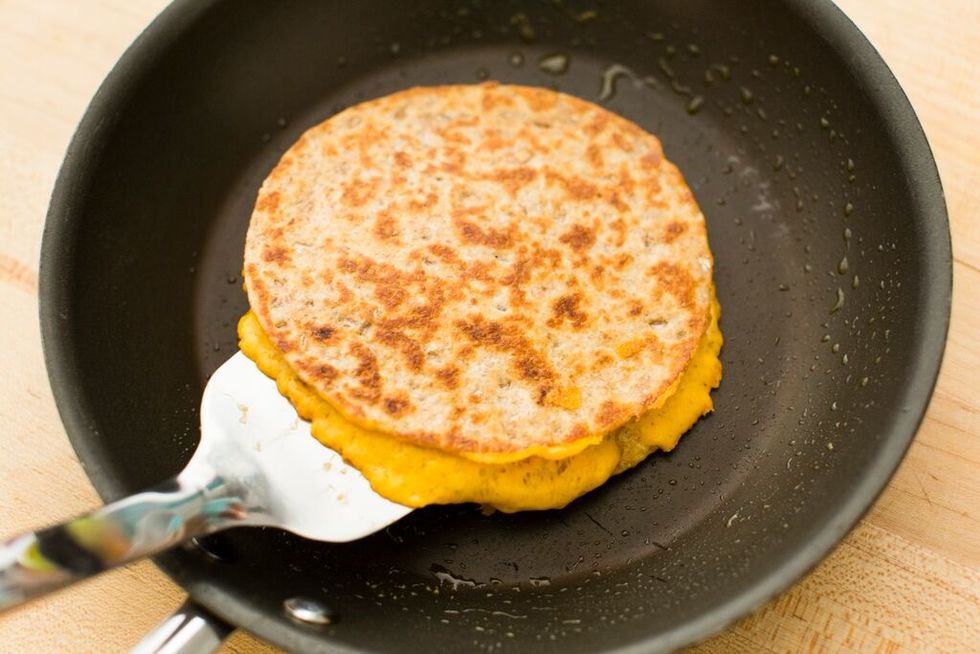 Once your quesadilla is crispy and the cheese is melted, remove it from the pan and let it cool.
Once the quesadilla has cooled, use your large maple leaf cookie cutter to punch out the center of the quesadilla.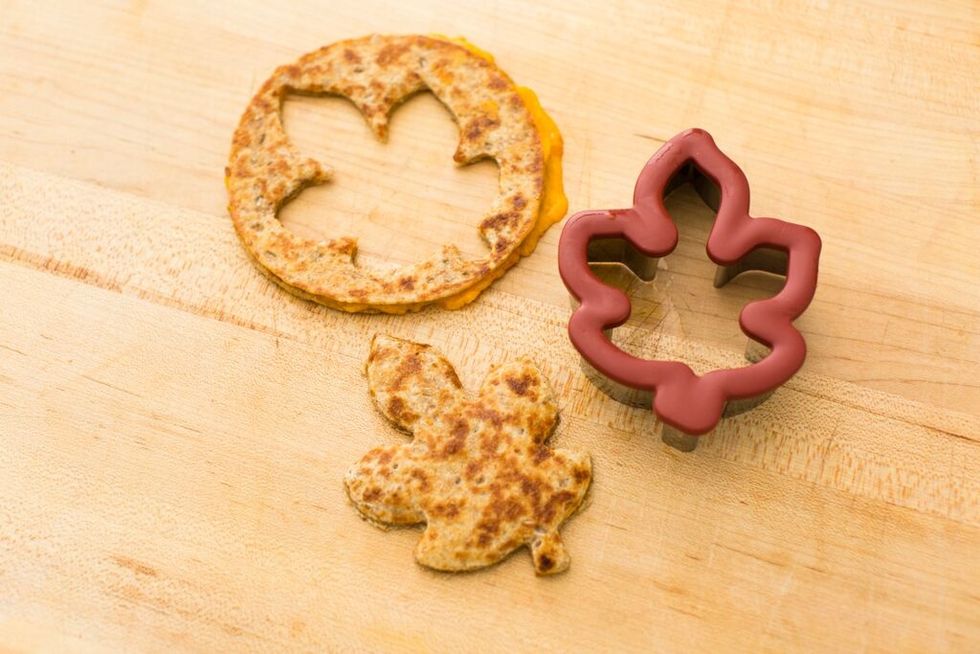 Carefully remove the maple leaf quesadilla from the edges.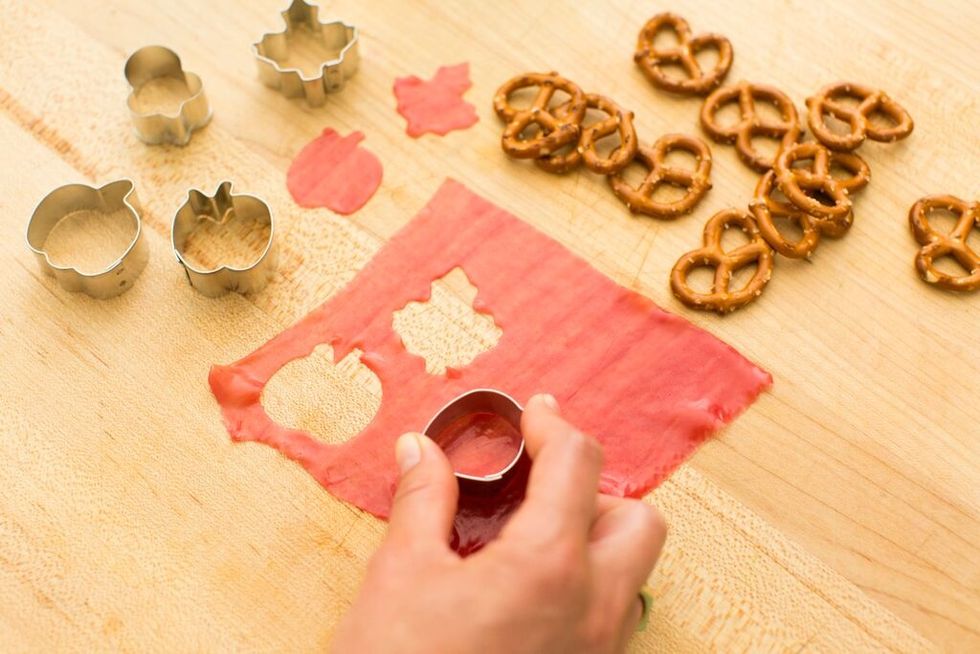 Unwrap your fruit roll up. Use your mini cookie cutters to punch out fun fall shapes. The fruit rolls ups are easier to manage when cold so throw one in the fridge the night before.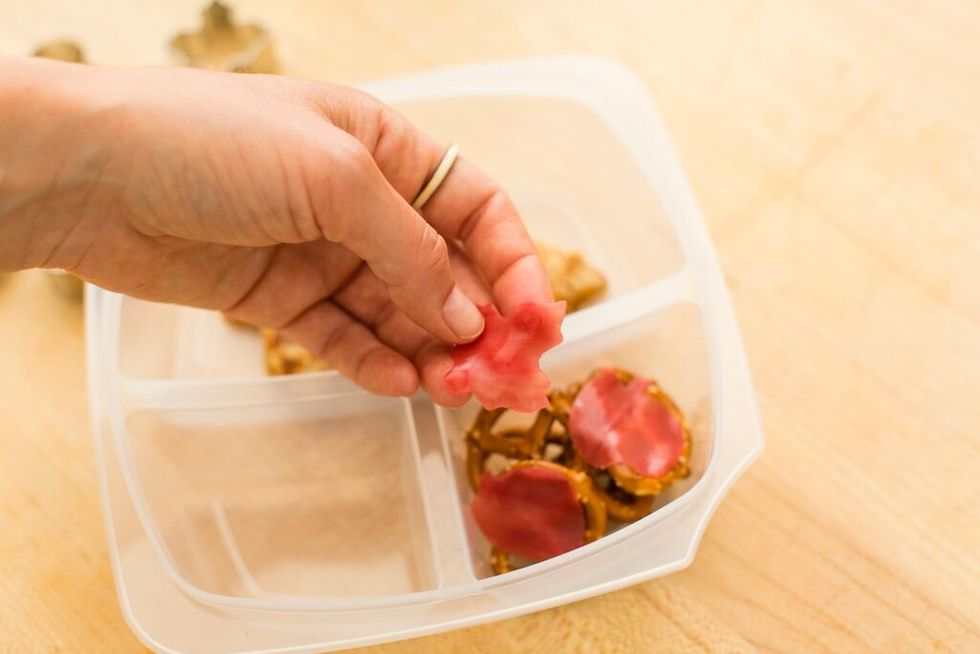 Add mini pretzels to one side of your lunchbox and add your fruit leather cutouts on top.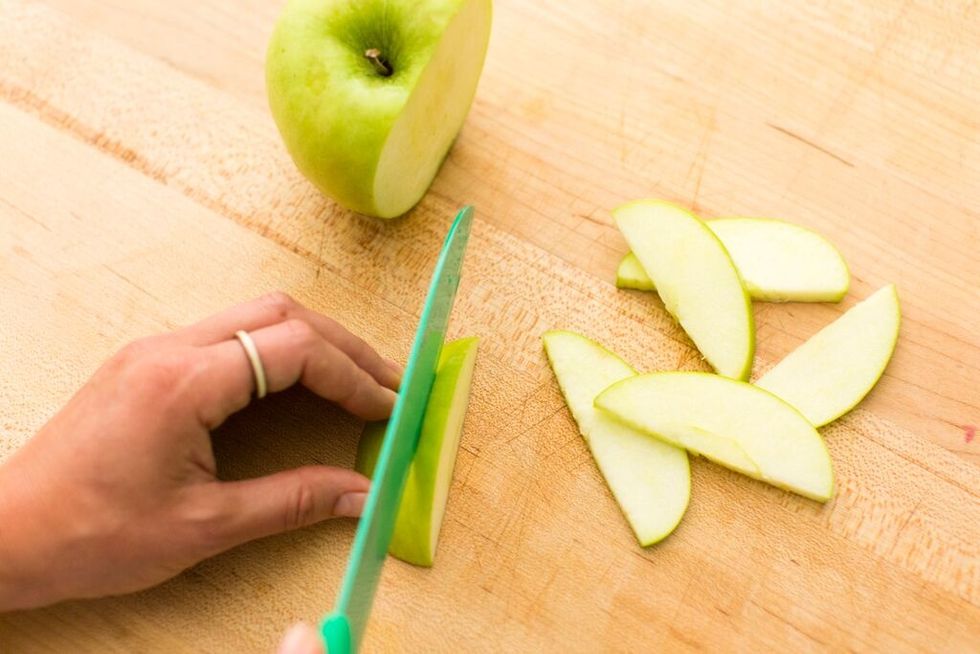 Cut up your apple into thin slices that easily fit into your lunchbox.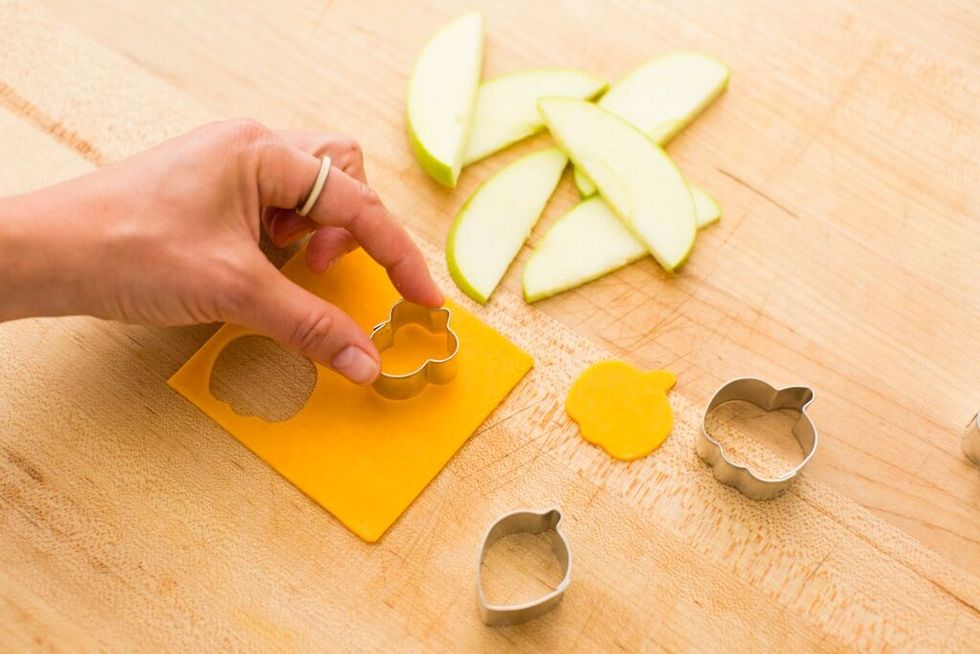 Use your mini cookie cutters to punch out more fun fall shapes using a slice of cheese.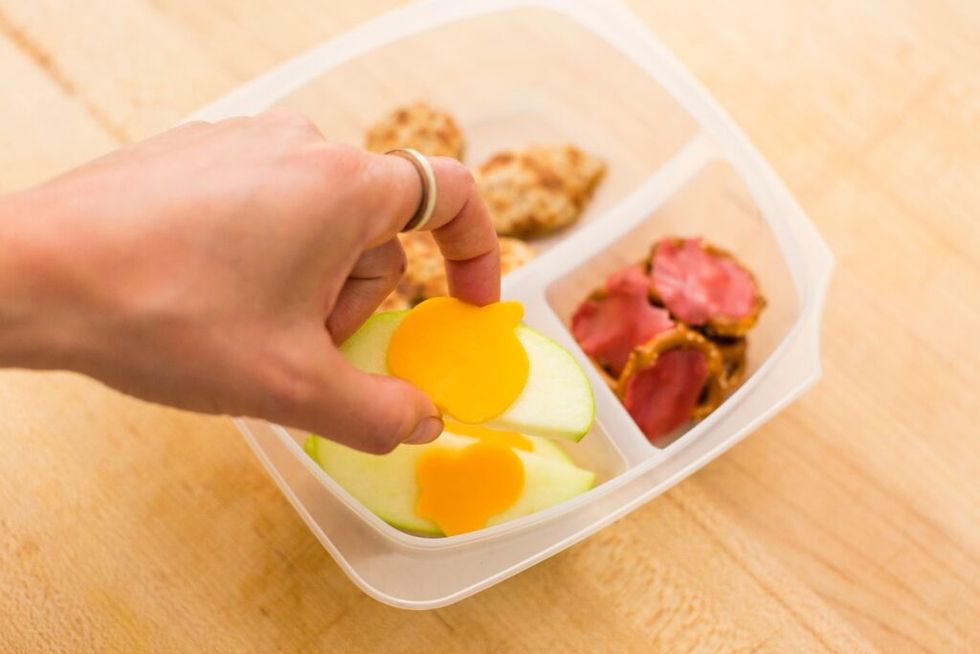 Add your cheese cutouts in between each slice of apple.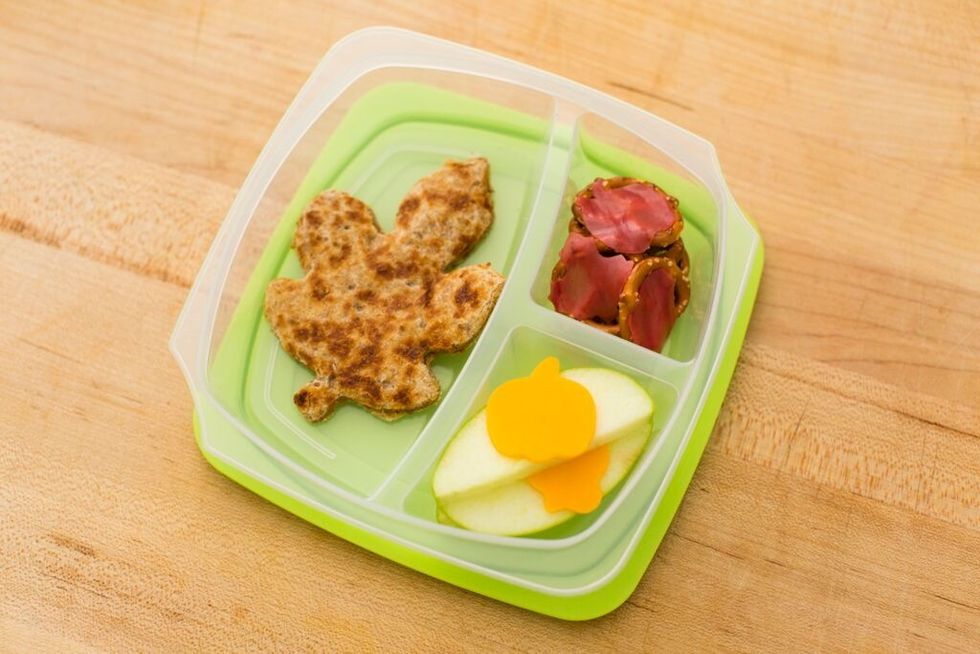 And you're done. A fun back to school lunch for Fall!
A set of Fall cookie cutters
3.0 Slices of Cheddar Cheese
1.0 Fruit Leather
Mini Pretzels
1.0 Granny Smith Apple
2.0 Whole Wheat Tortillas
B+C
We are the team behind B+C Guides. Feel free to message us if you have any questions or see something that could be improved!
style="margin-bottom:60px;">