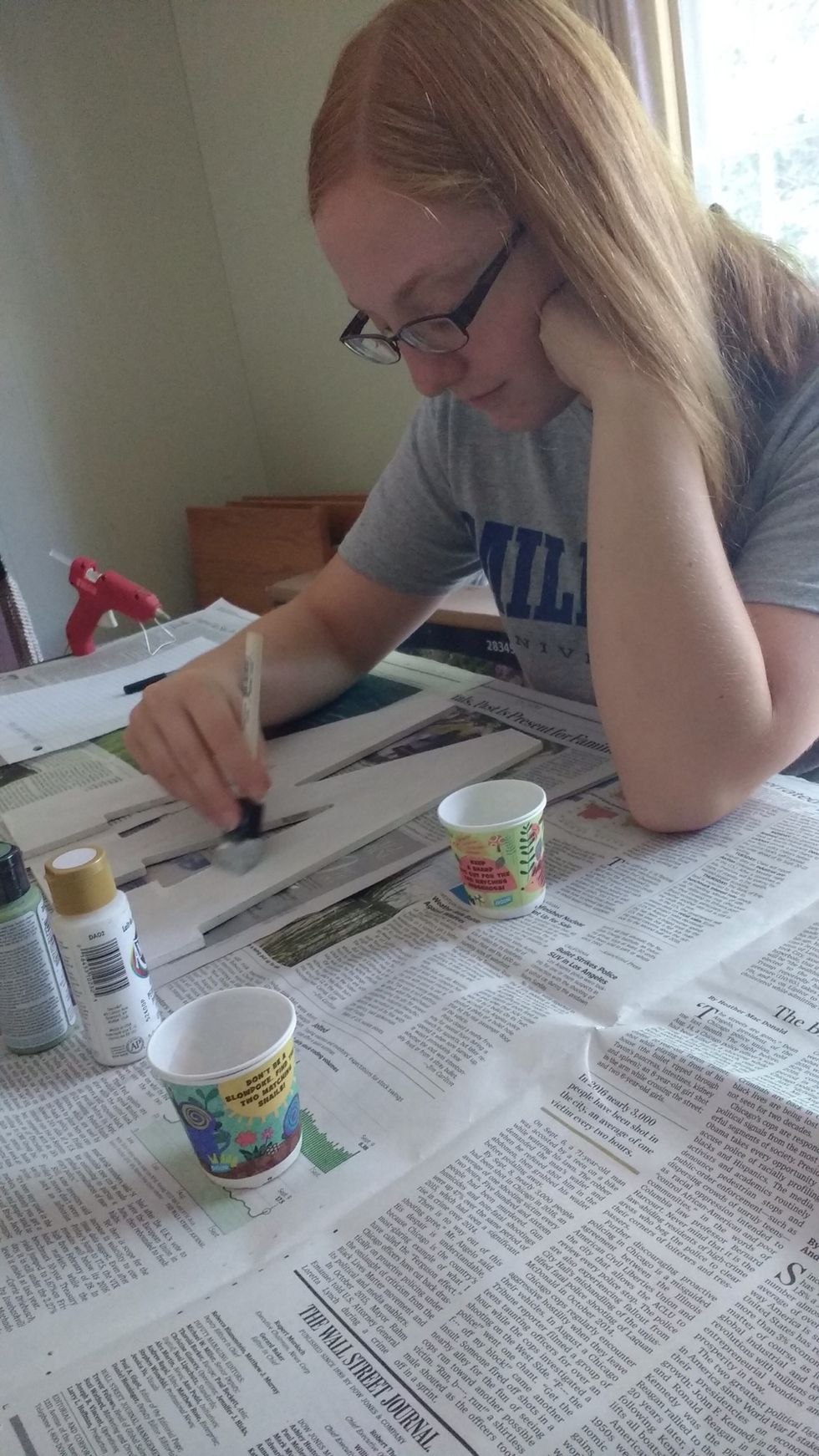 1. Lay newspaper down on table, so you don't get paint on it. Paint the wooden letter completely white. Don't forget the edges of the letter.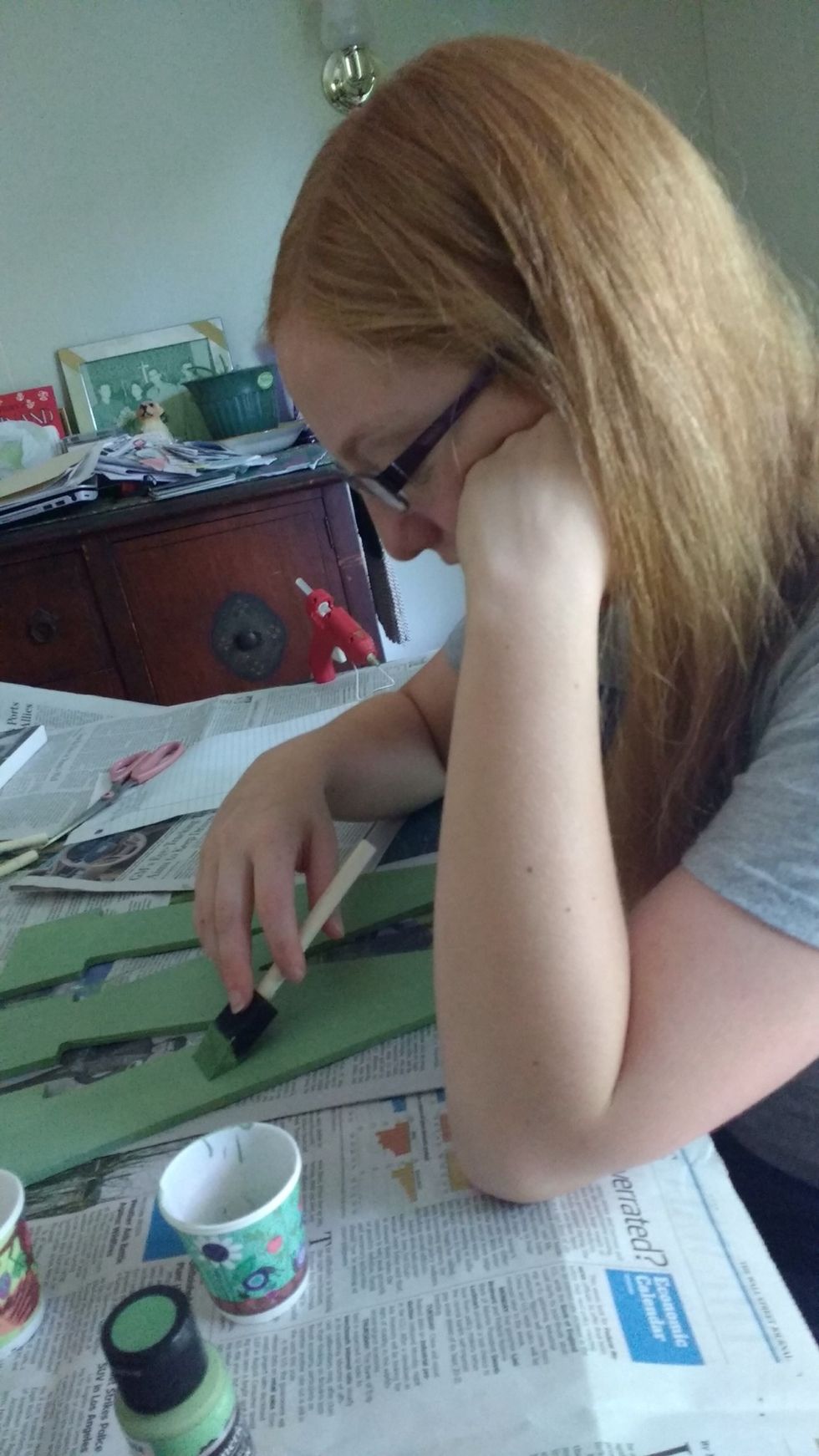 2. Once white paint it dry, paint the wooden letter green. It might take more than one coat.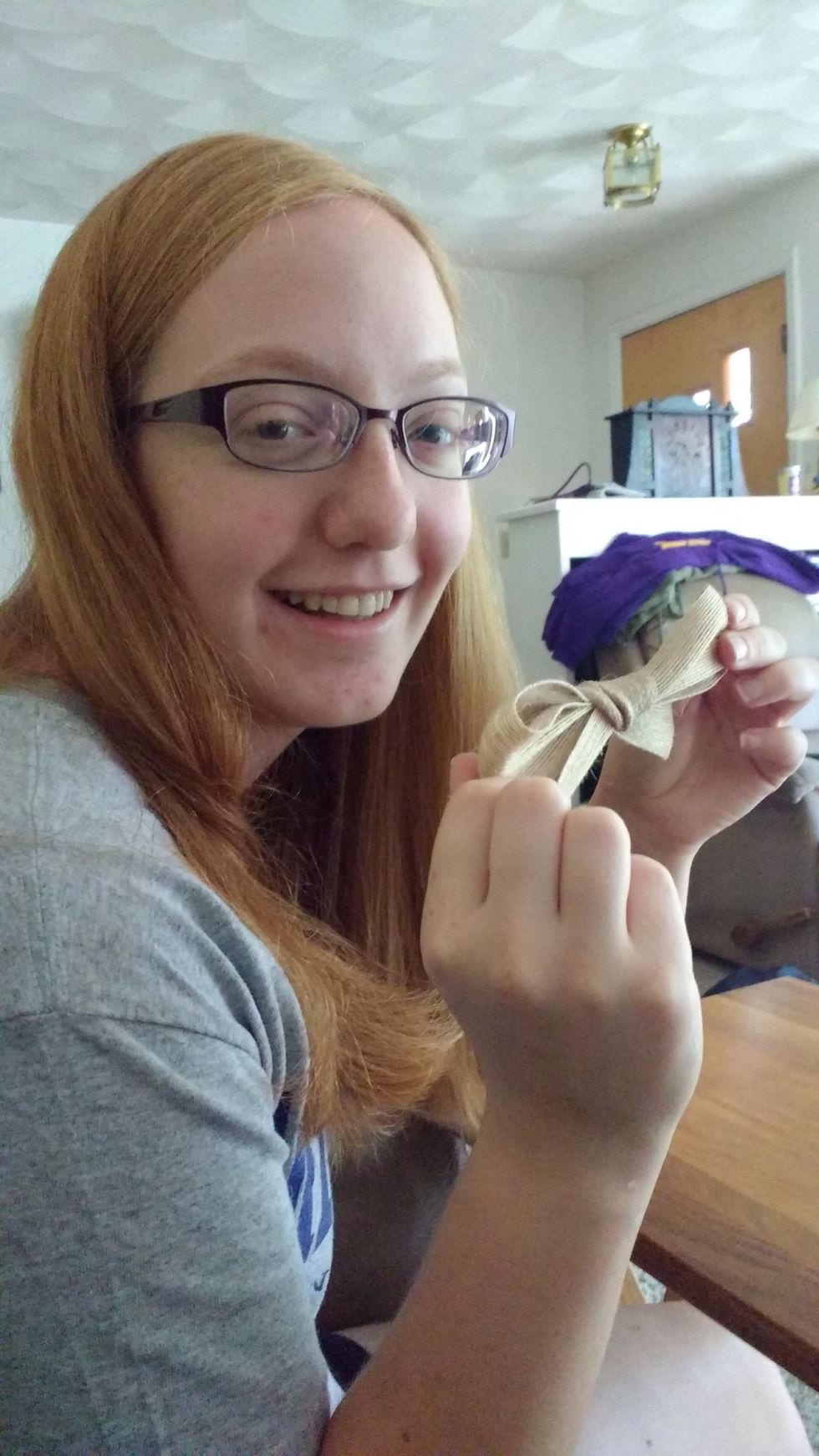 3. Tie a bow using the burlap ribbon.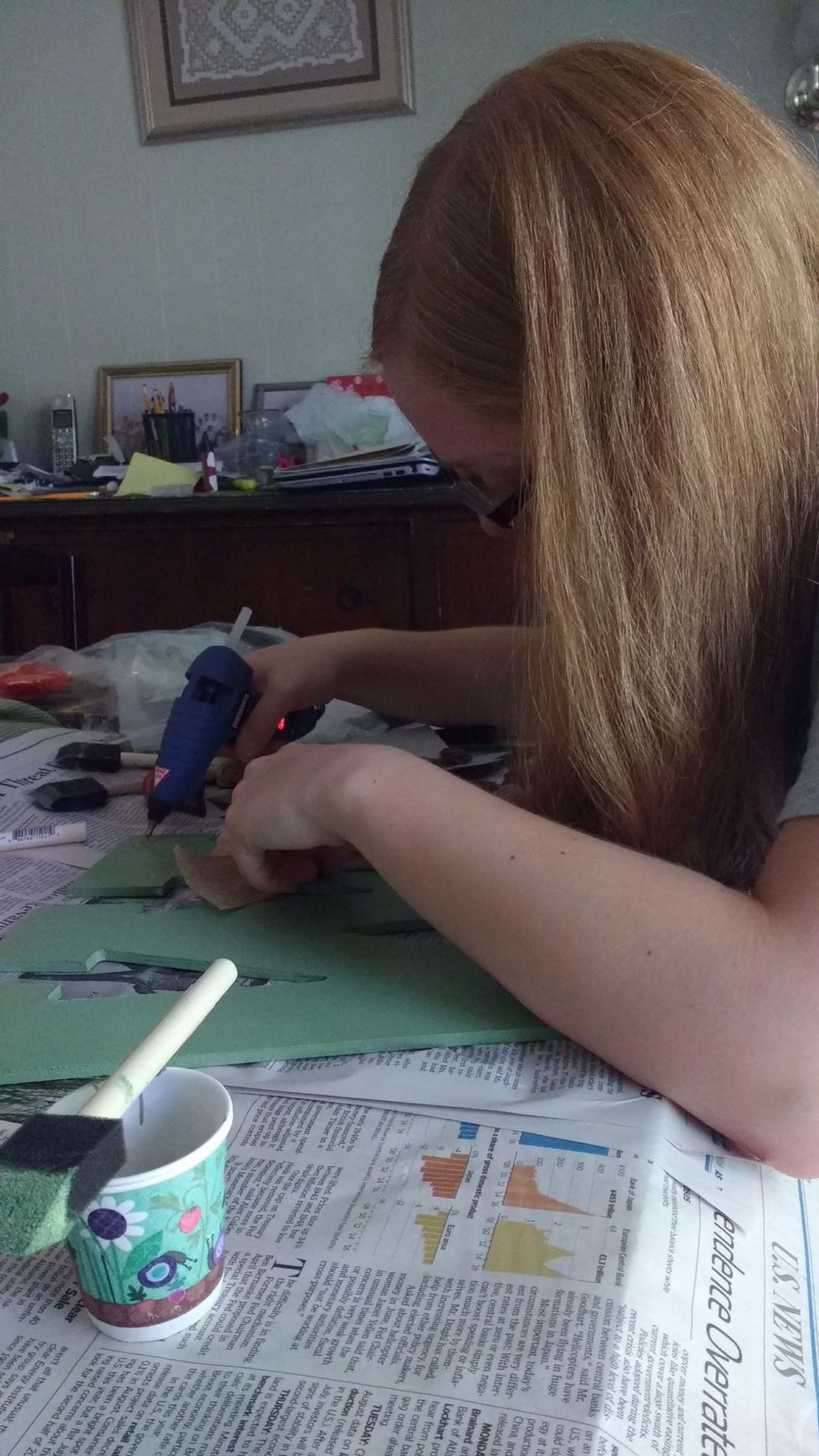 4. Hot glue the burlap ribbon to the wooden letter at a slight angle.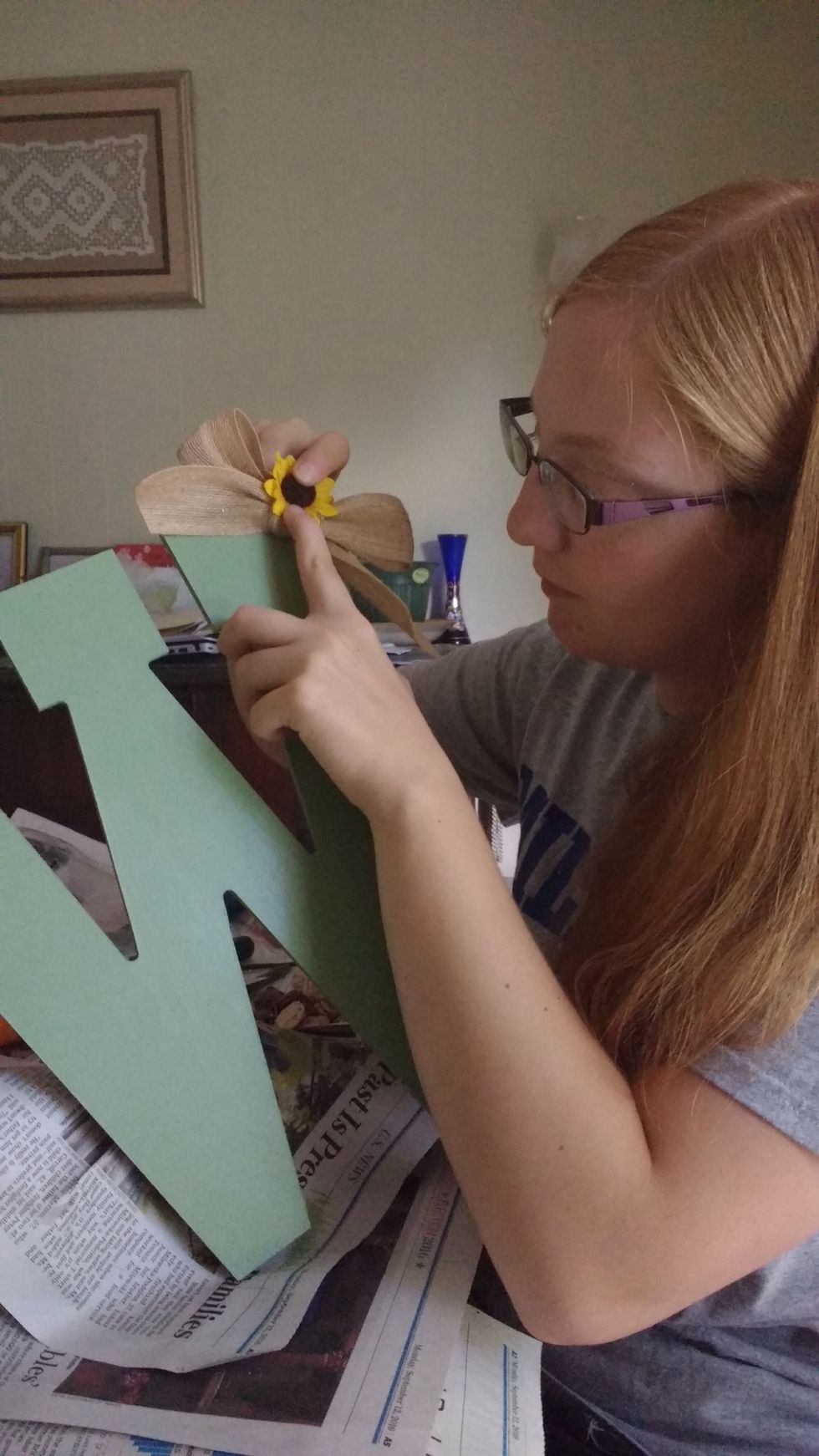 5. Cut your small fake sunflower so that there is no stem left. Then hot glue the sunflower right above the burlap ribbon.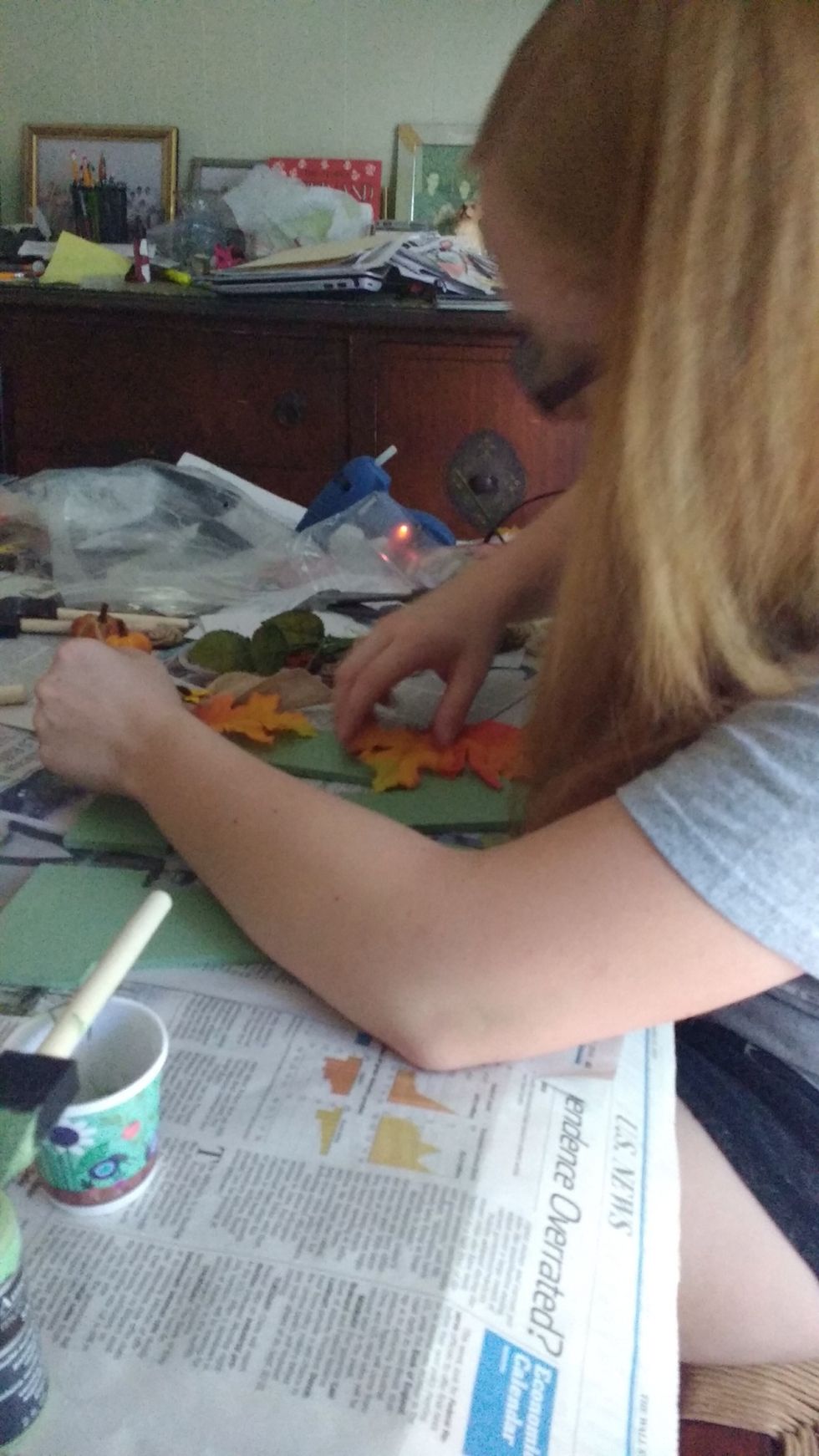 6. Hot glue the fake leaves under the left side of your burlap ribbon. Cluster your leaves so that they fan out slightly, but are still on top of each other.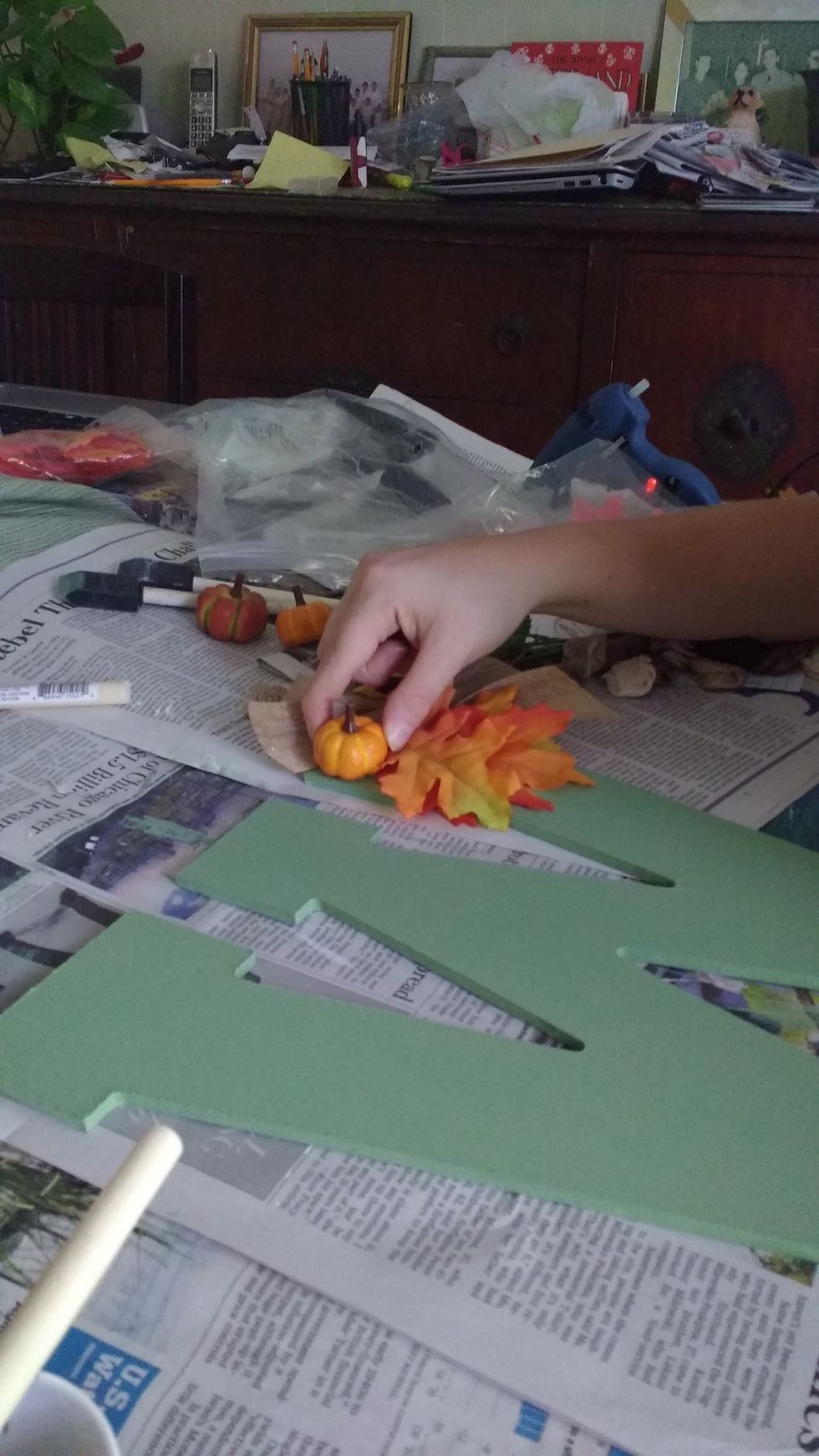 7. Hot glue the small fake pumpkin to the left of the burlap ribbon.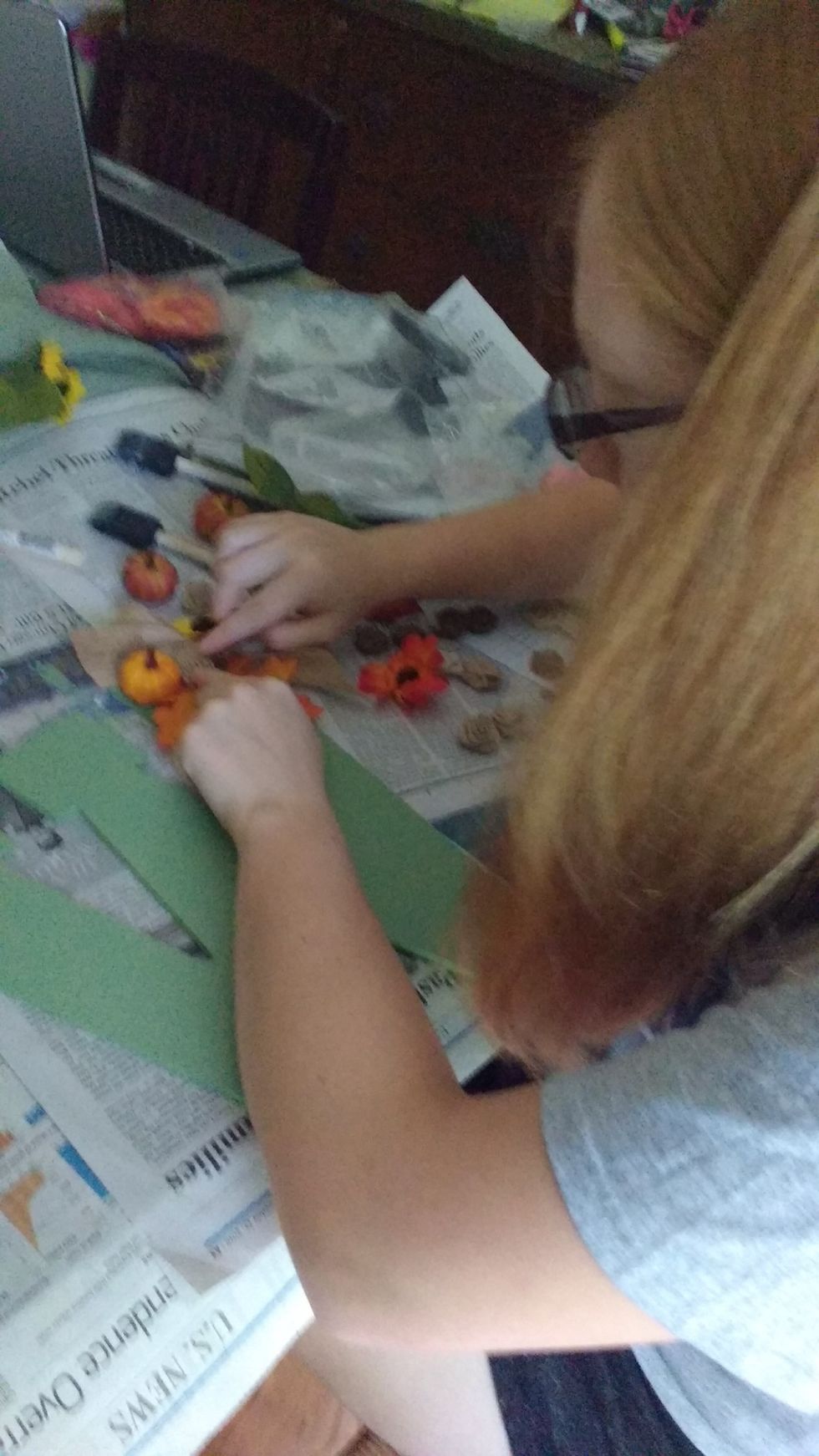 8. Hot glue the burlap rose to cover the steams of the fake leaves.
9. Turn over the wooden letter. Hot glue the twine on each side of the wooden letter.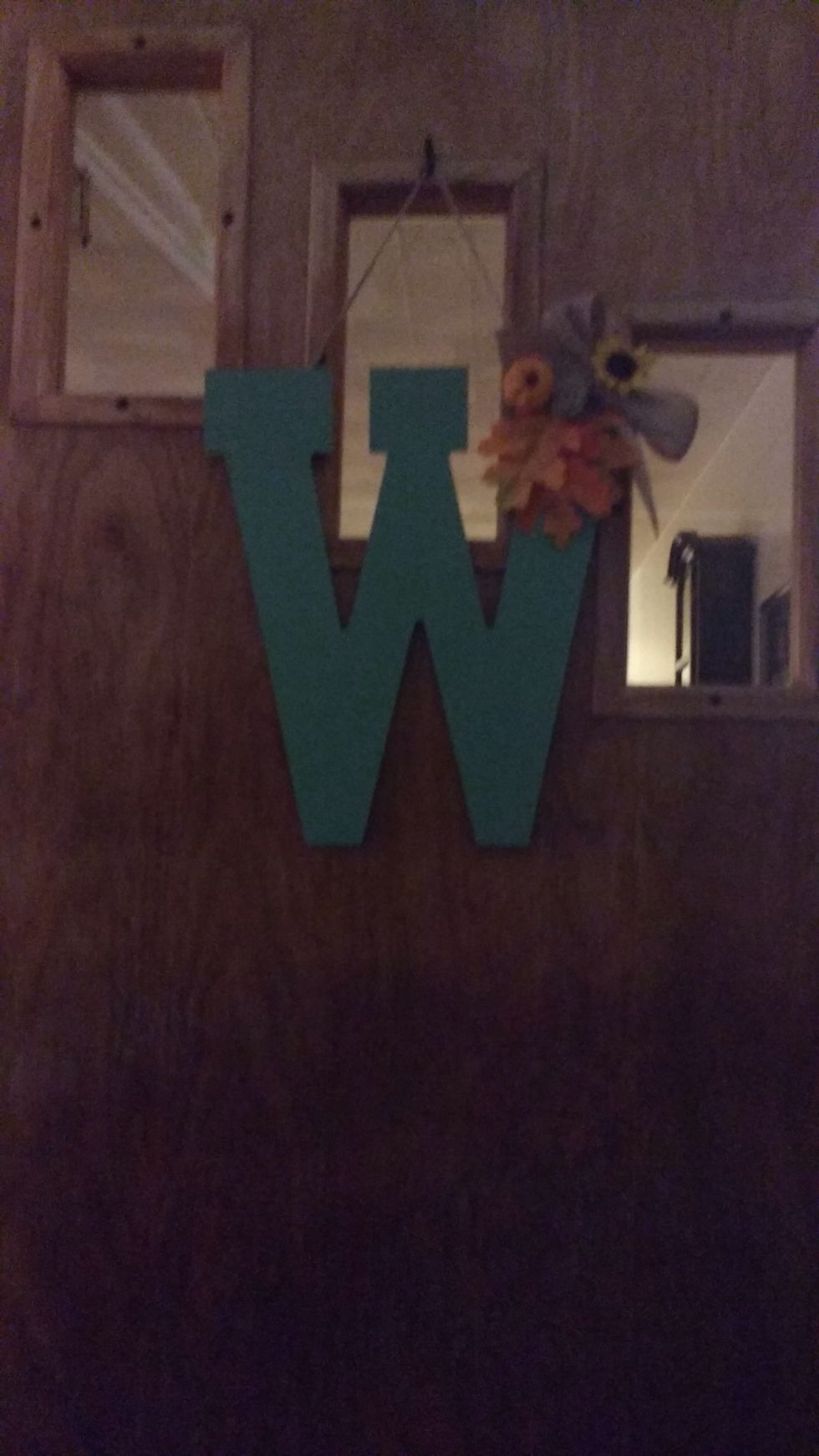 10. Hang your newly decorated fall letter on your front door!
2.0oz White Paint
2.0oz Green Paint
2.0 Paintbrush
12.0in Twine
1.0 Burlap Rose
6.0in Burlap Ribbon
1.0 Small Fake Sunflowers
1.0 Small Fake Pumpkin
3.0 Fake Fall Colored Leaves