Supplies. This is a wood wreath. Works great because it's got nooks and crannies to string the wire through.
Get all your supplies in order. I went cheap and got my wreath and cloth leaf garland at dollar general and the shiny leaf garland at family dollar. Floral wire at michaels.
Wrap the cloth leaf garland first with craft wire. Wrap the wire tight and check all the leaves to make certain they're on nice and tight. Glue them for extra strength if you're hanging it outside.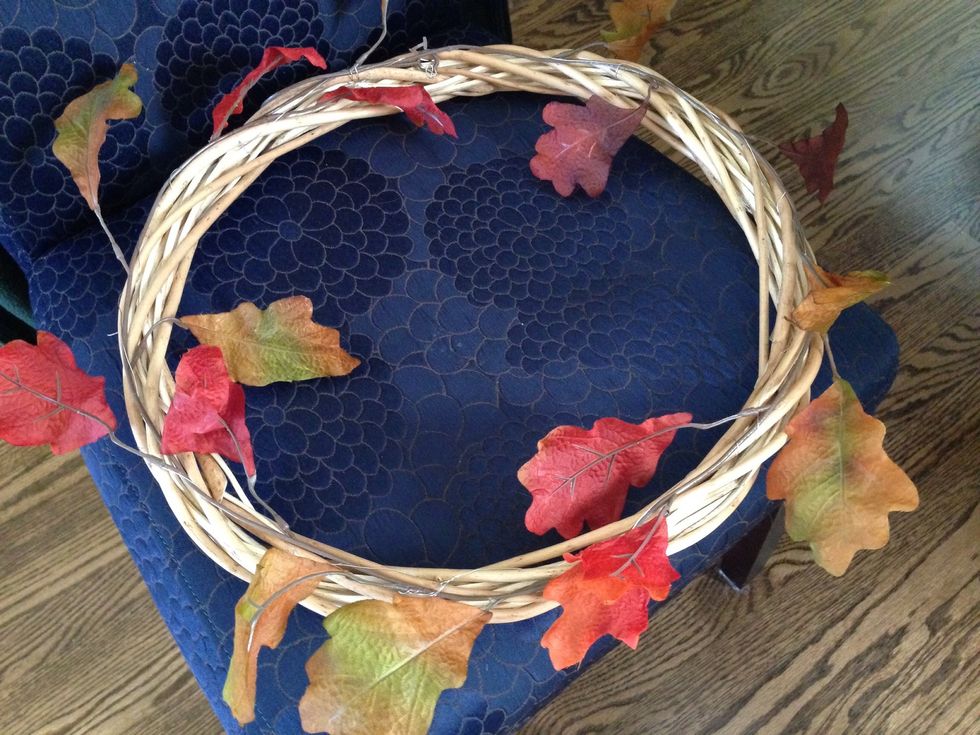 Cloth leaf garland wrapped nice and snug.
Now for the shiny fun garland. I used 2-3 inch pieces of cut wire to secure the garland to either the wreath or the cloth garland wire. This was 16ft of garland so I went around three times.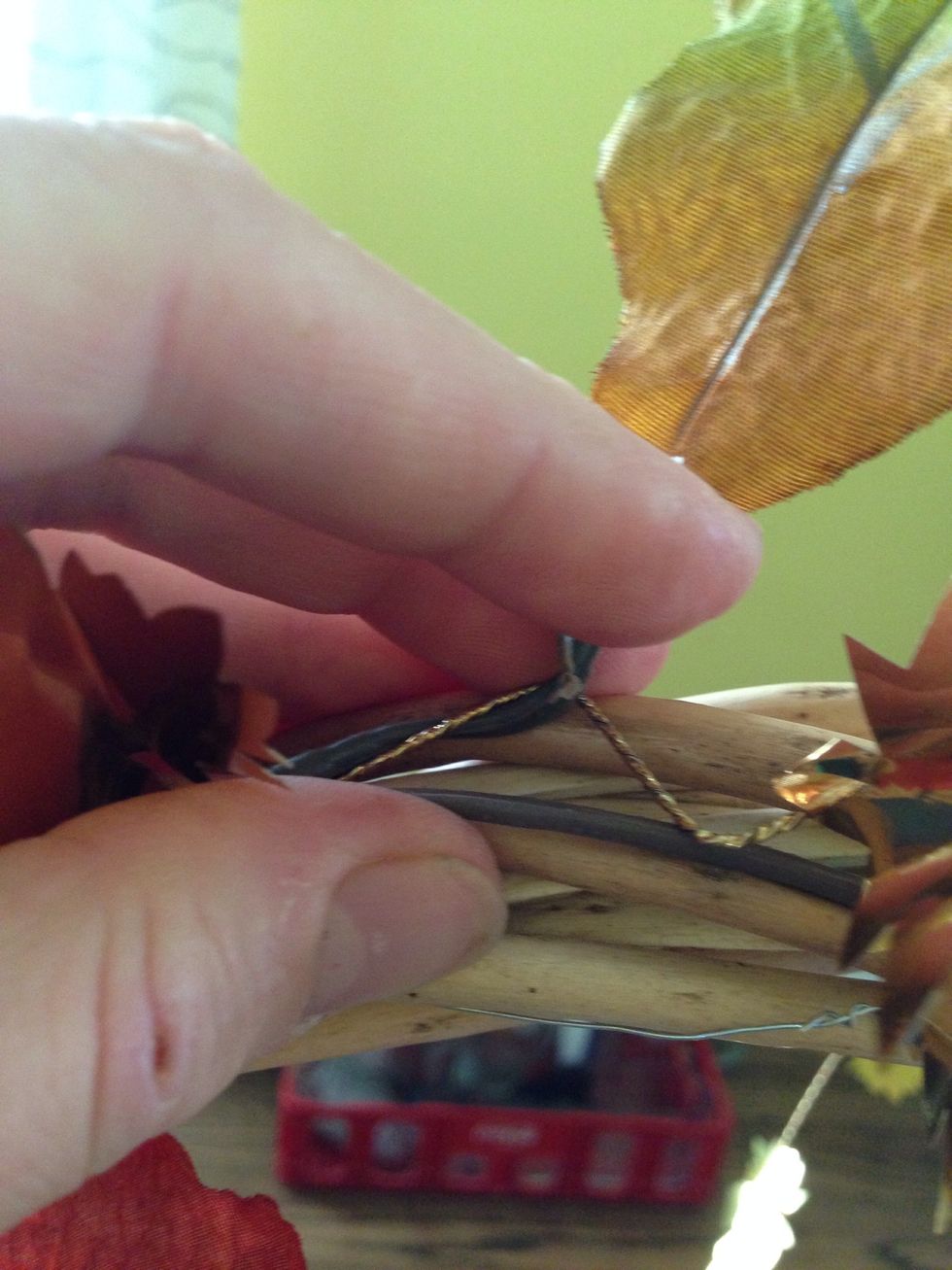 At some points I wrapped the wire from the shiny garland around the base of the leaf bases. Worked nicely.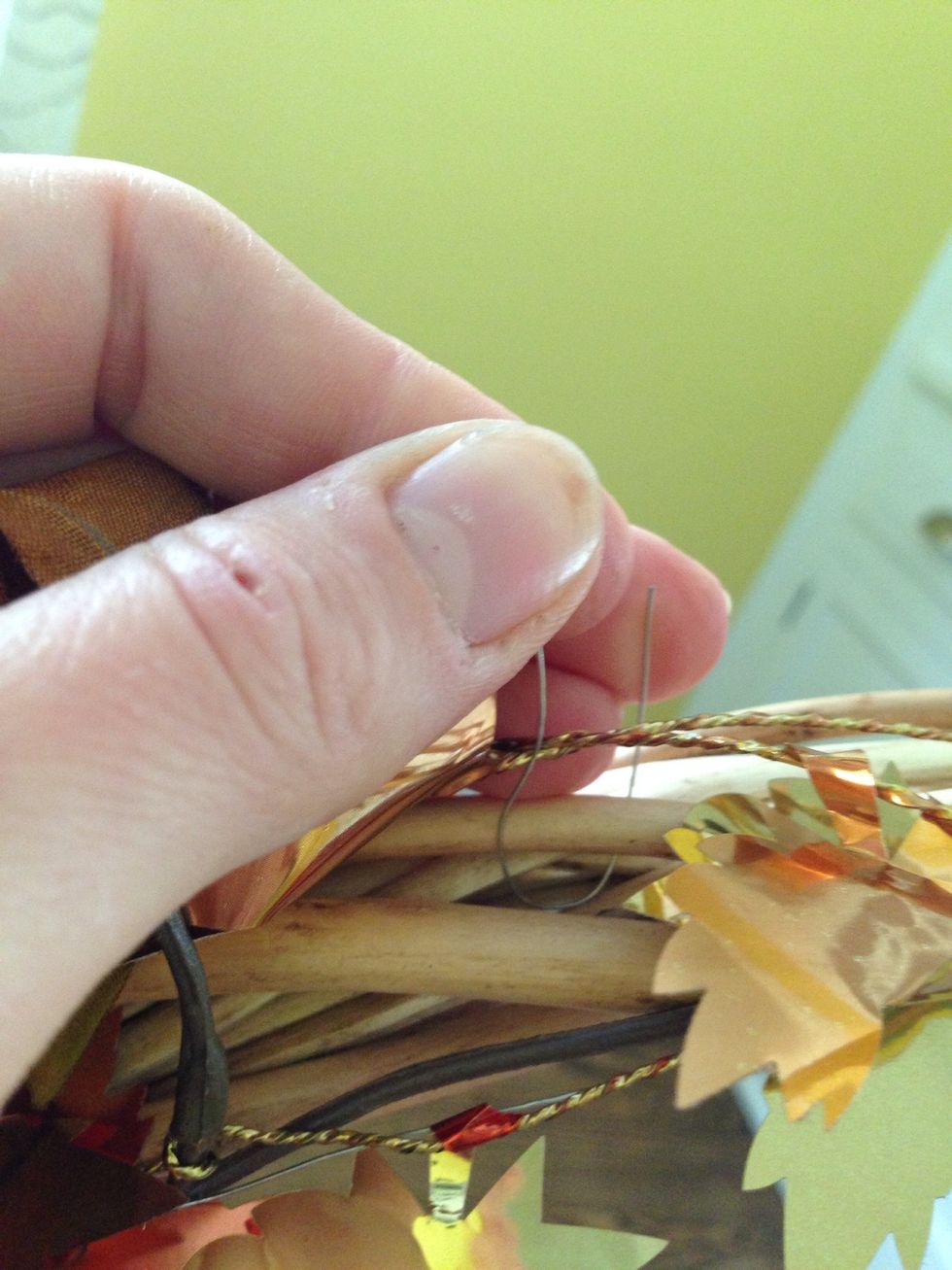 Little wire wraps.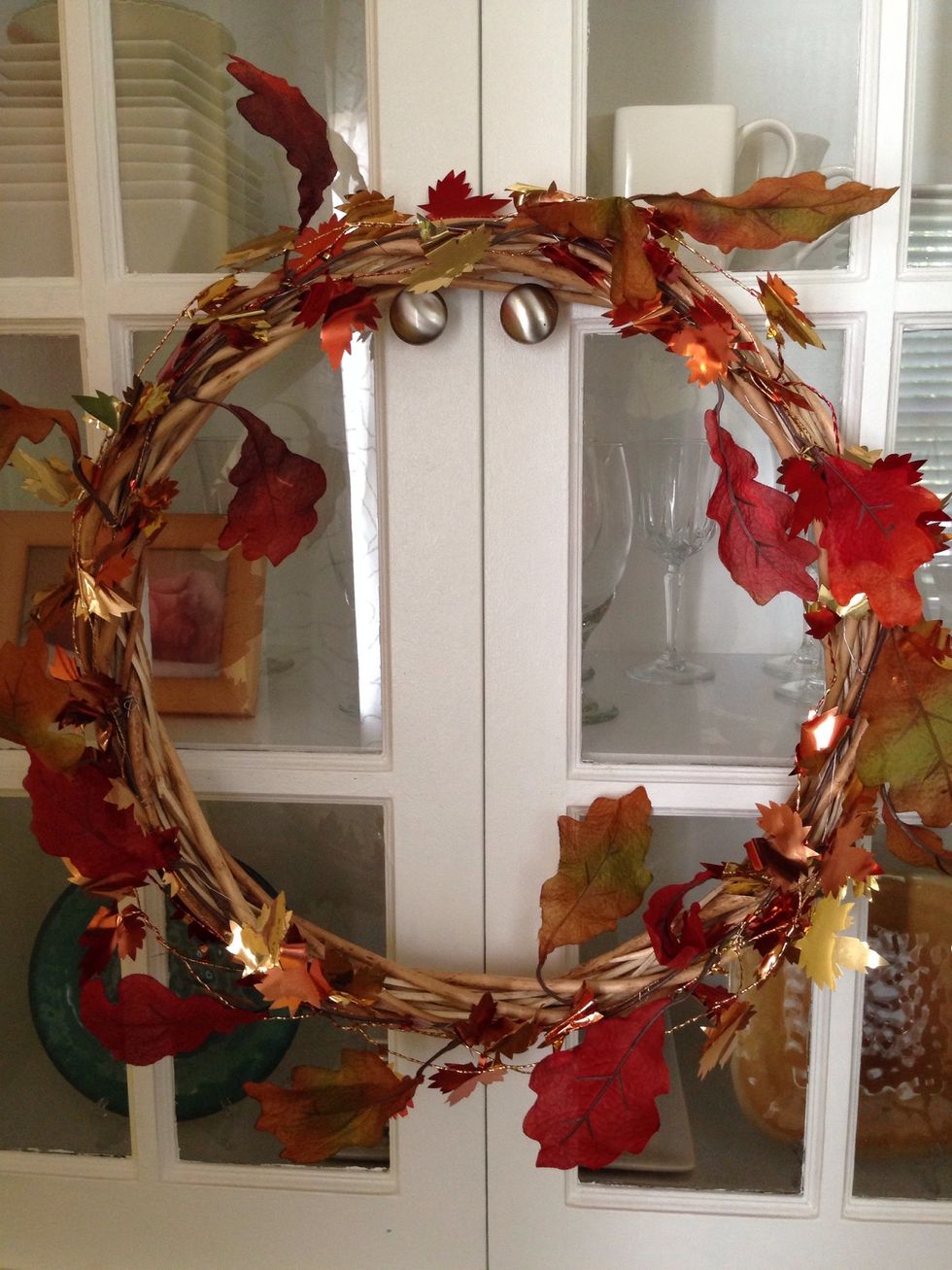 La grande finale !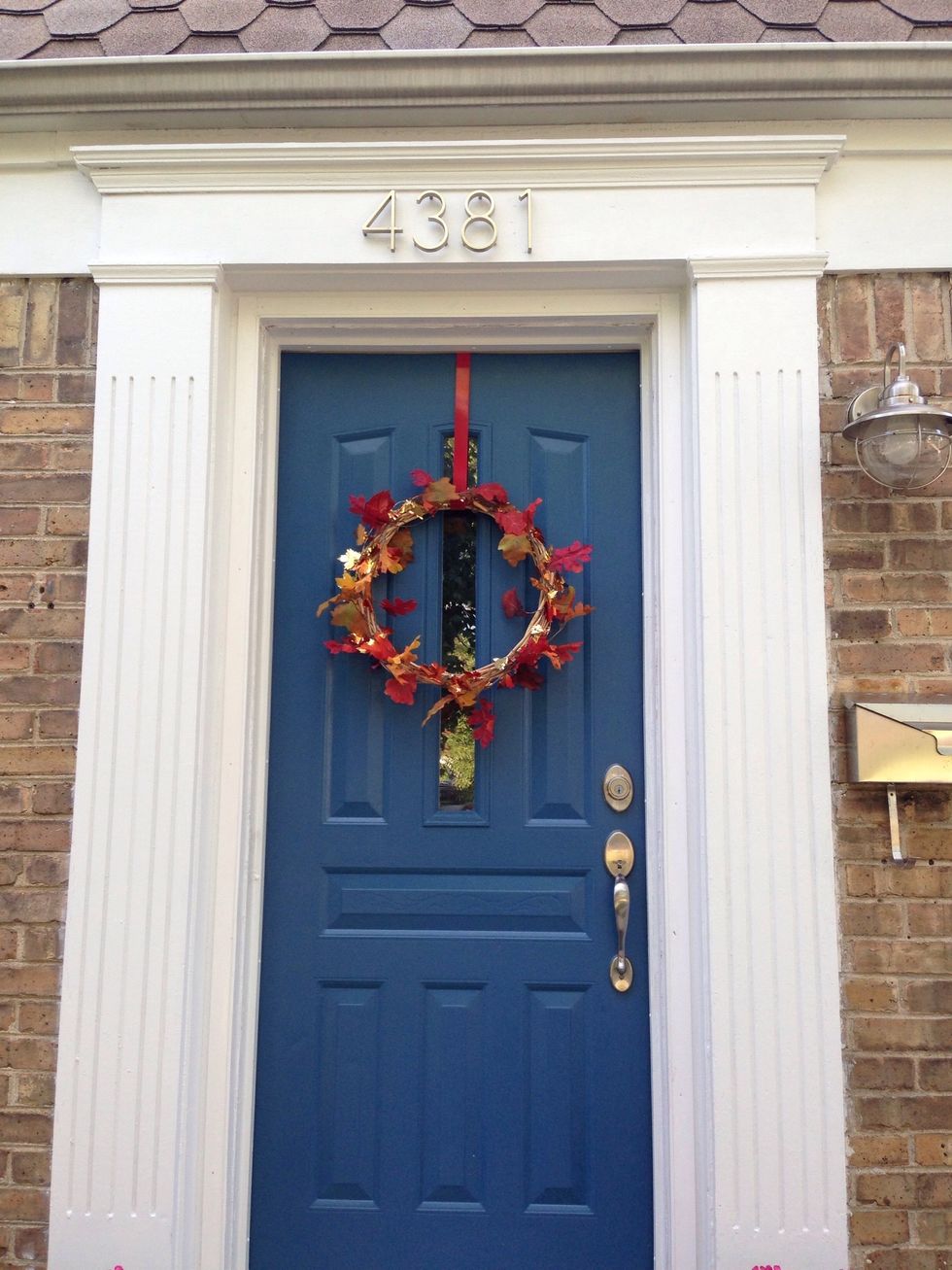 And it's hung on the front door. I added another round of the cloth leaf garland because I felt it wasn't as 'fluffy' as I wanted it to be. Proud of my project. Happy fall!
1 wreath (any size, preferably a wooden one)
2-4 sets of leaf garland (depends on wreath size)
26 gauge floral wire