How to make a fall colors inspired layout without photo
Make a Fall Colors Inspired Layout Without Photo
3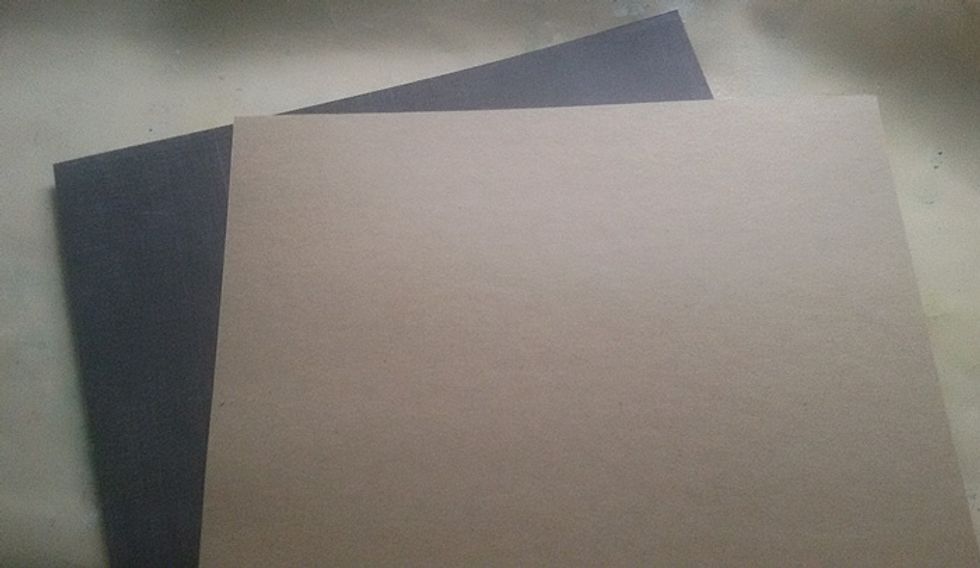 Start with two pieces of paper. Black and craft.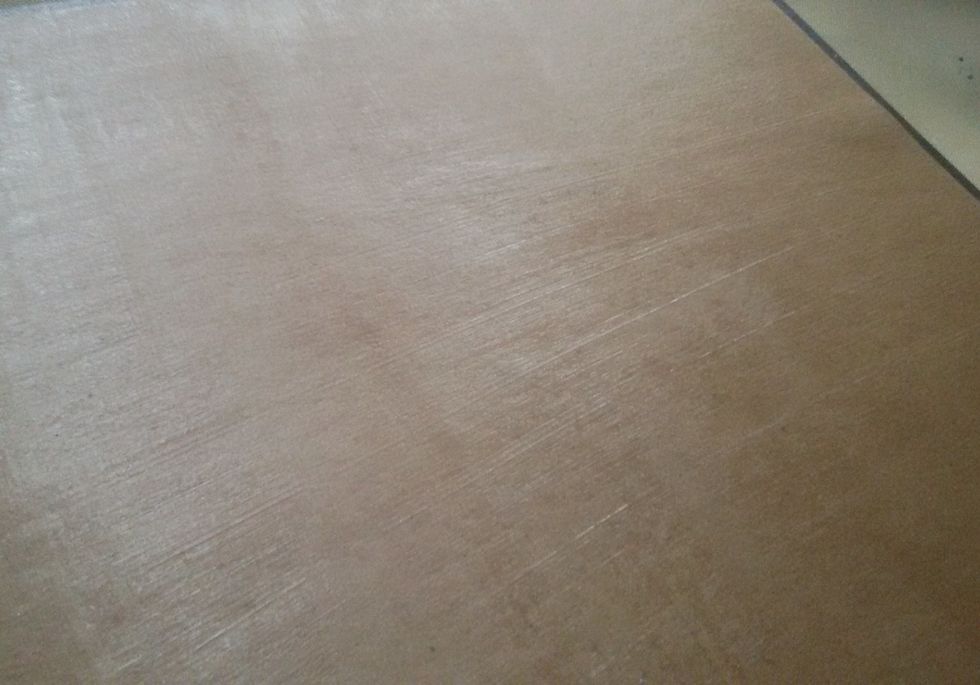 Then we need to apply a thin layer of clear gesso. Let it dry.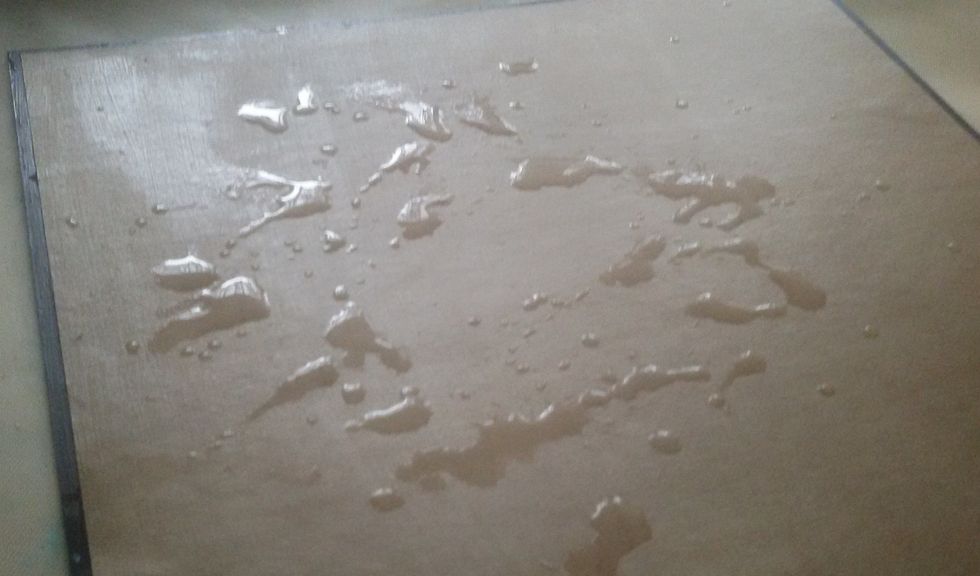 Make some water splashes, randomly over your composition area.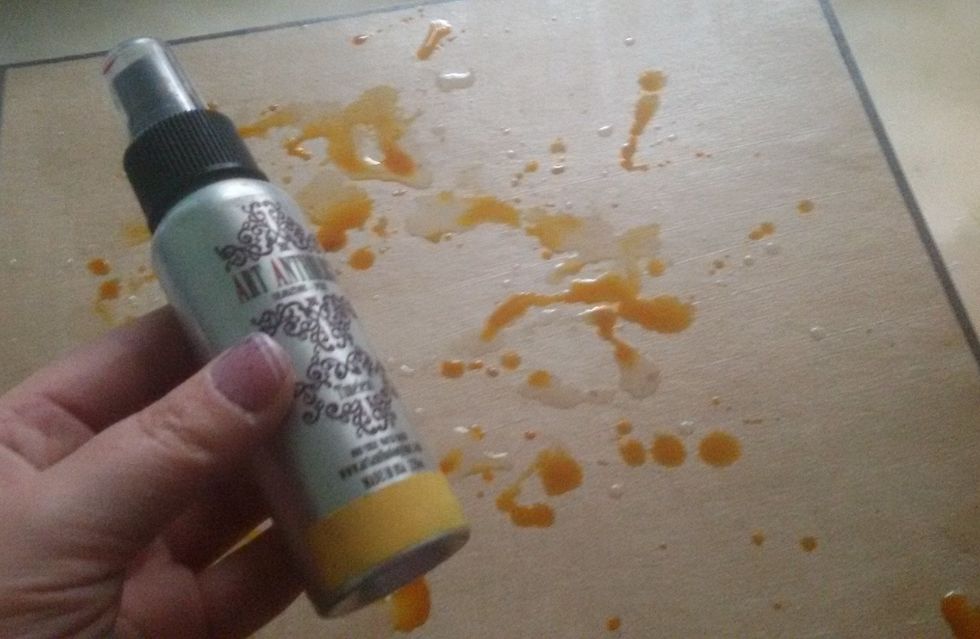 Now we can play with colors. First some splatters with Timeless. Using a tube form sprayer.
More rich color - Salted Caramel.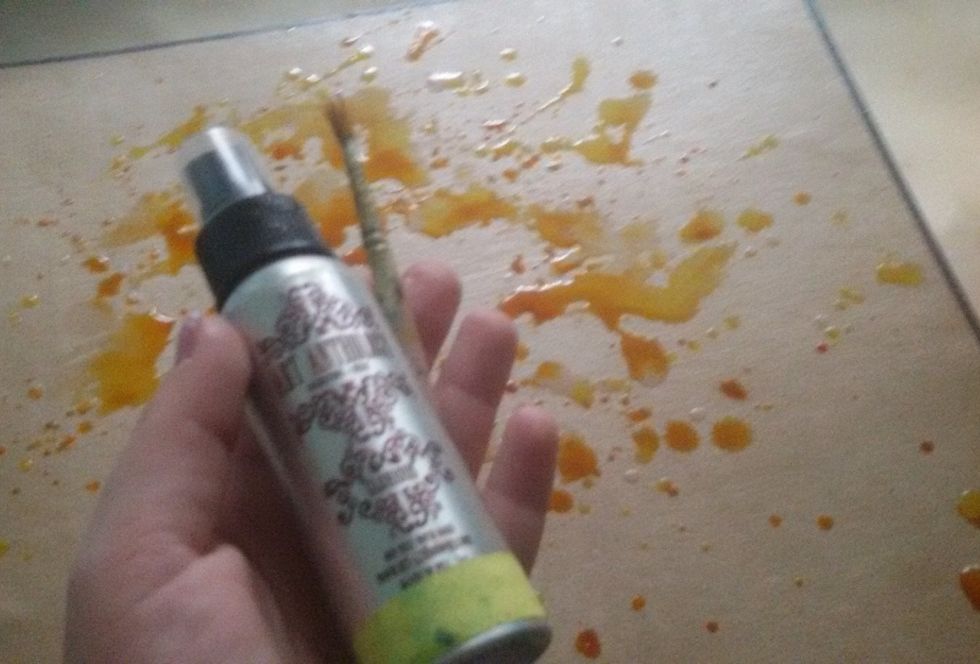 A little bit of Glorious, using little brush. Sorry about this horrible photos, but it is so hard to make some photos with one hand, at midnight...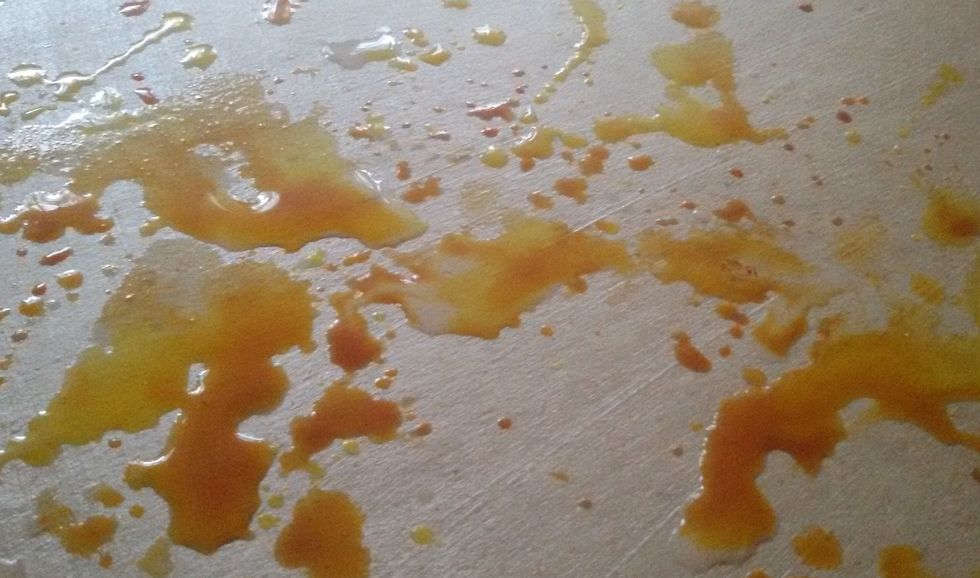 close up... It works perfectly with water.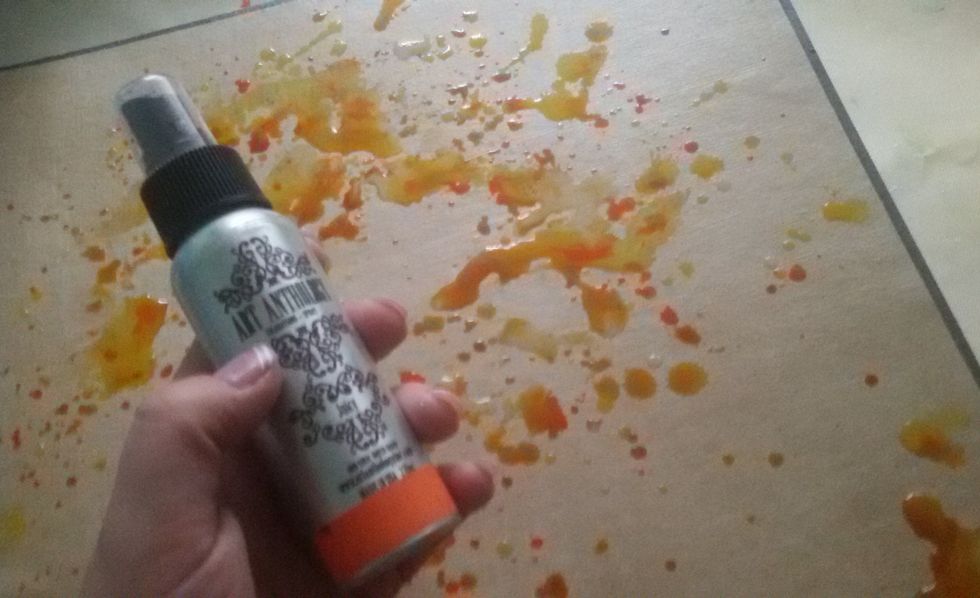 Need some juicy...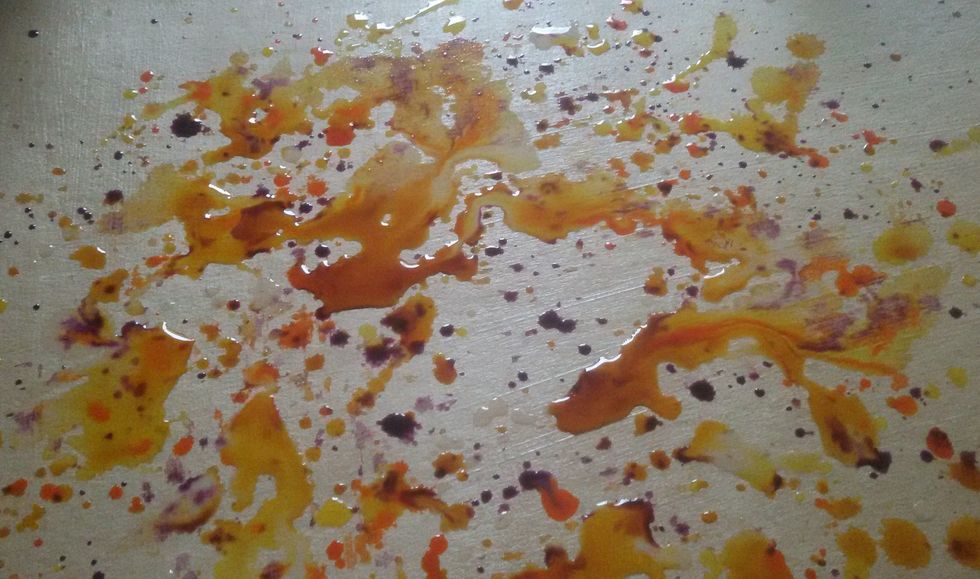 And Plush.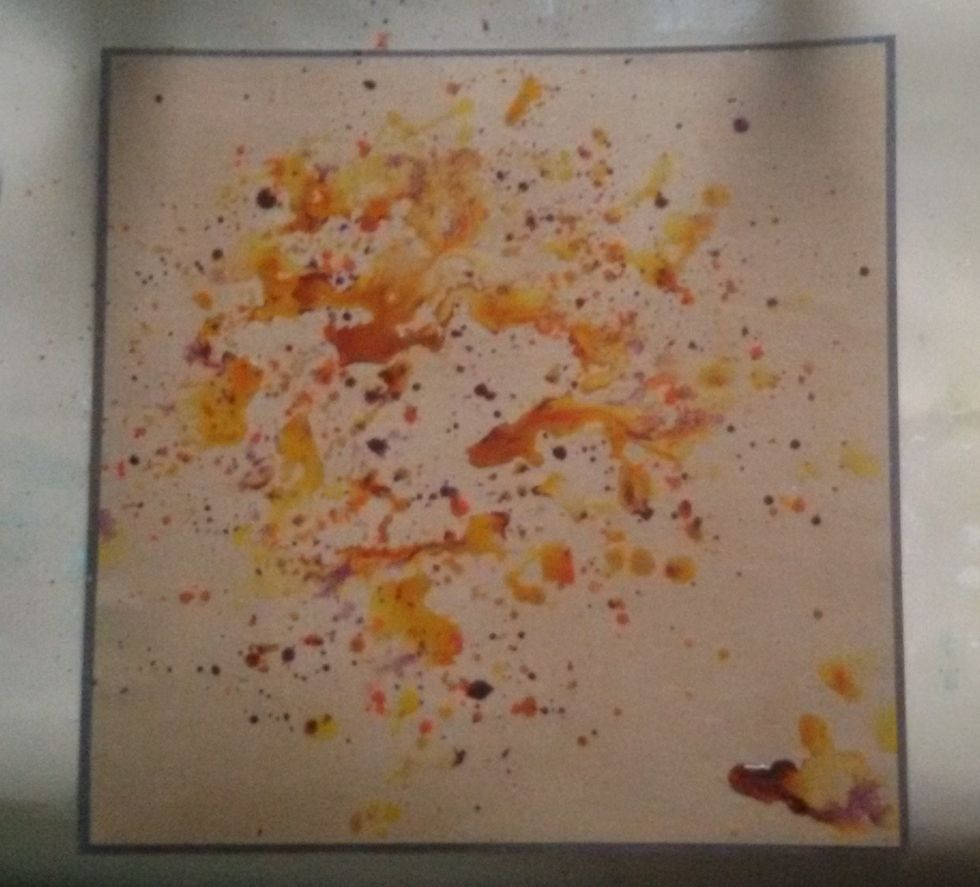 The colors will mix together.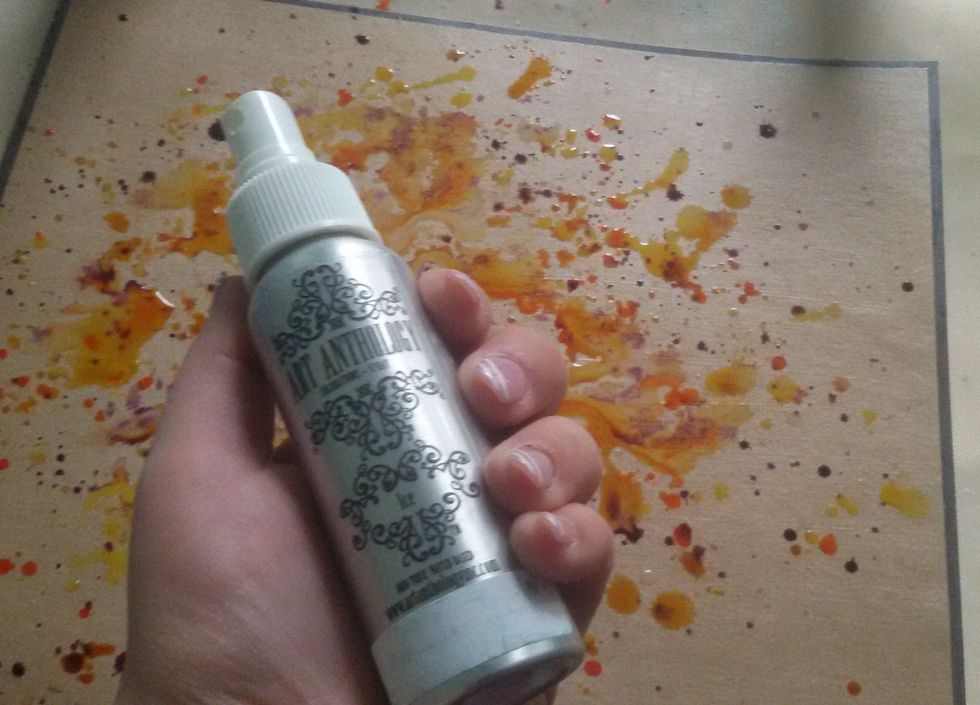 But we need a little bit of shine!! Using Ice. And now. We should let it DRY. It must stay on this same place, and dry slowly, without the heat tool.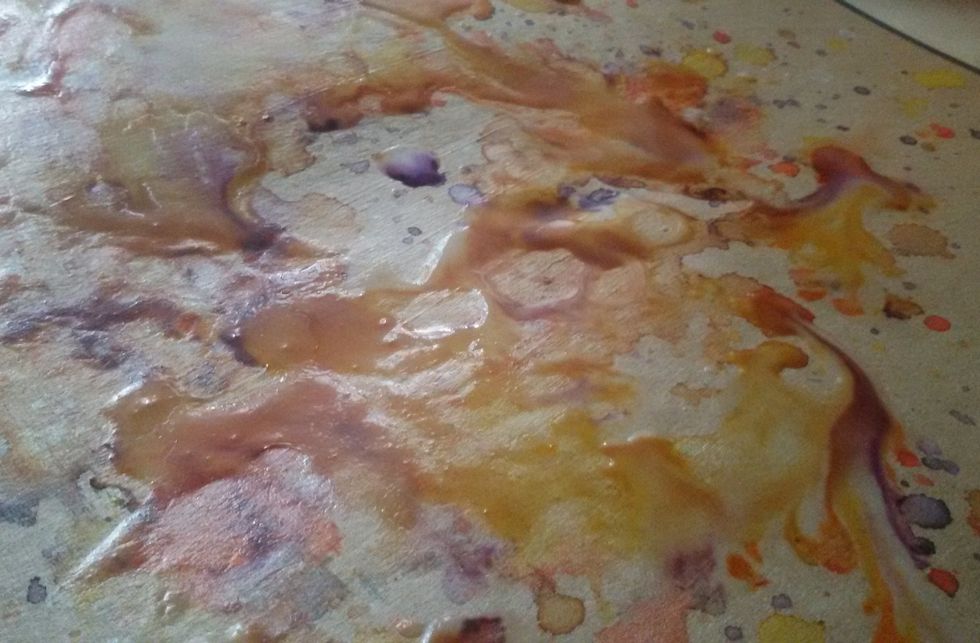 When it's dry, we need more splashes - with liquid clear gesso. Let it dry.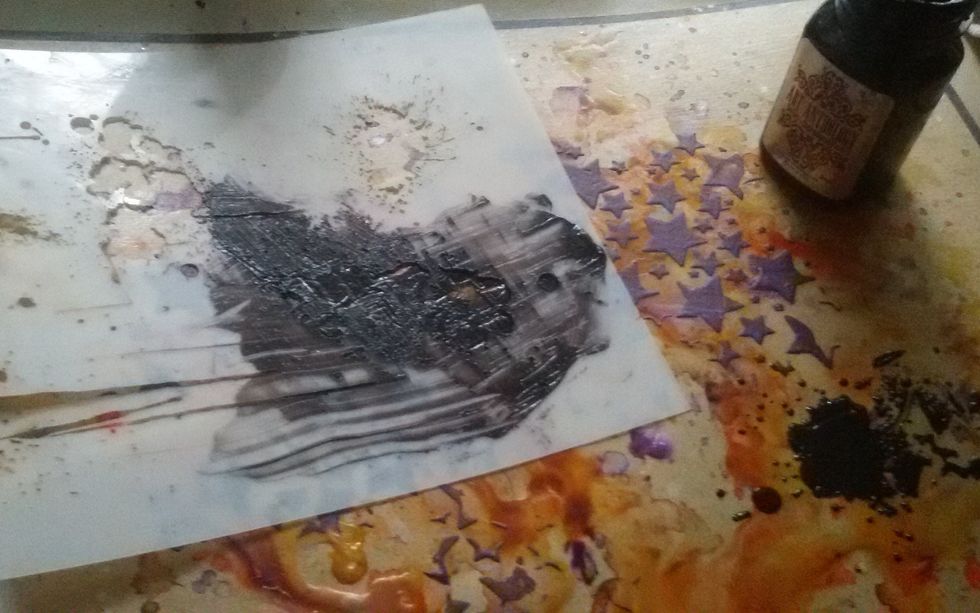 More textures and colors. Apply Black leather jacket through the Such a Drip AA stencil.
Then we have our mixed-media background almost finished.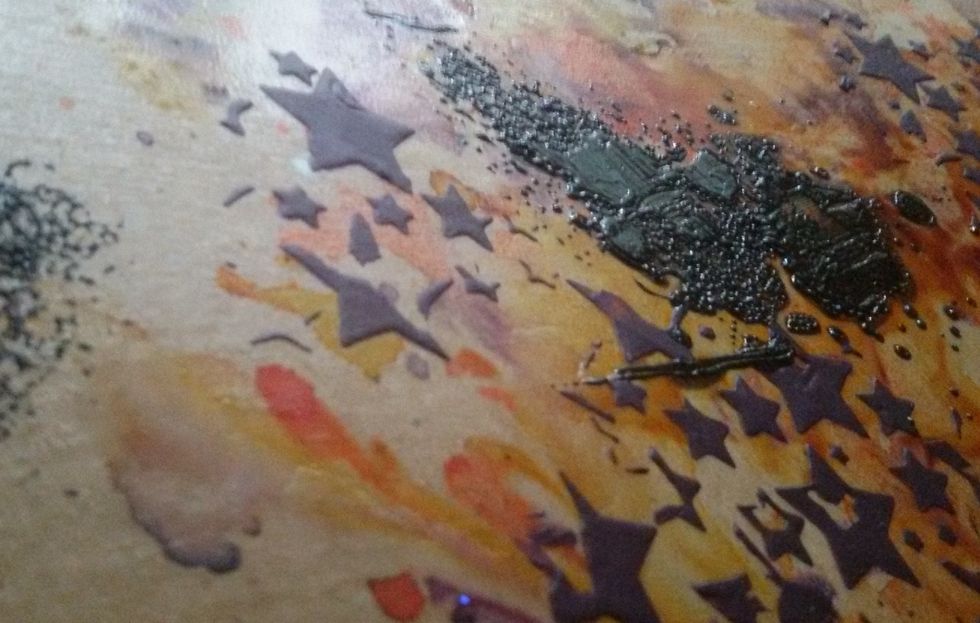 A little bit closer.
Add some splashes with acrylic white ink.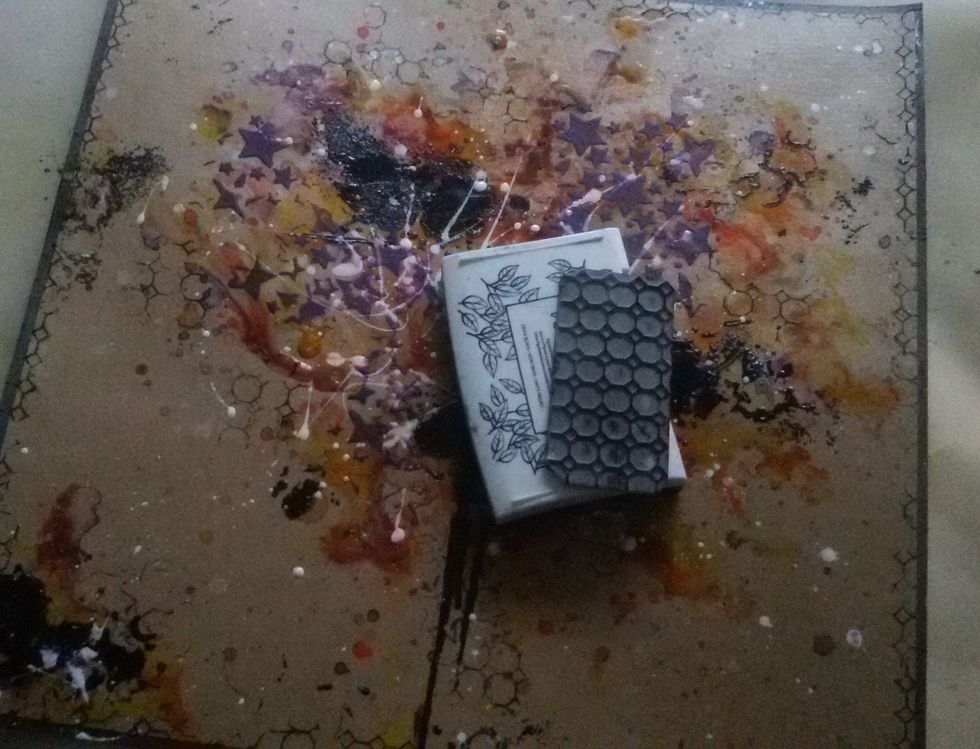 Add some details with stamp and black ink.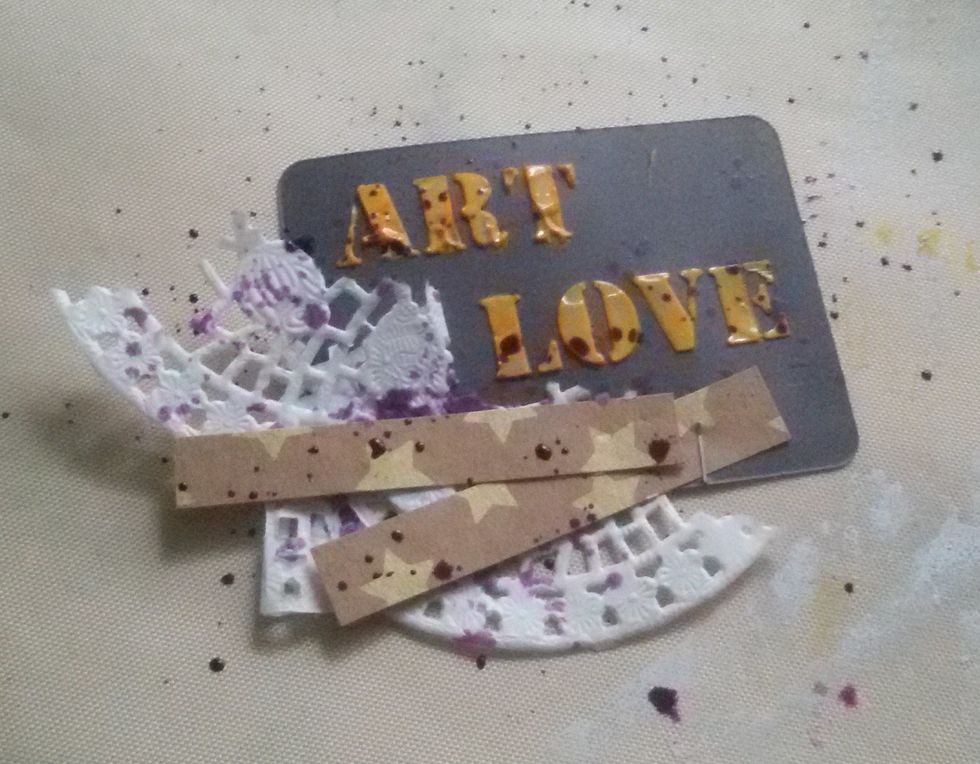 Put some paper scraps together and add a TITTLE of our layout. Add more colors with mists if you want. For tittle I used Soliloquy AA stencil and Mayan Gold Velvet.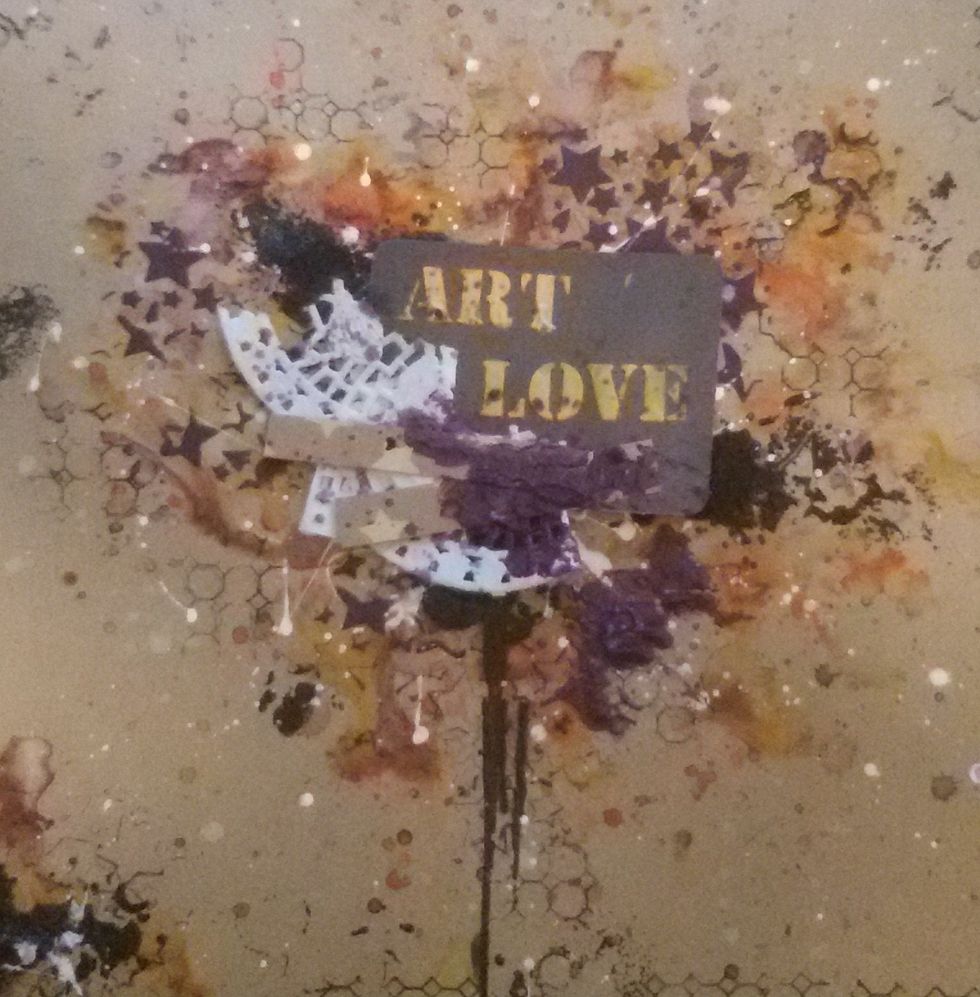 Put it to the composition, add more colors if you want. I add some Mardi Gras....
And I decided to add one paper clay heart with metal corner.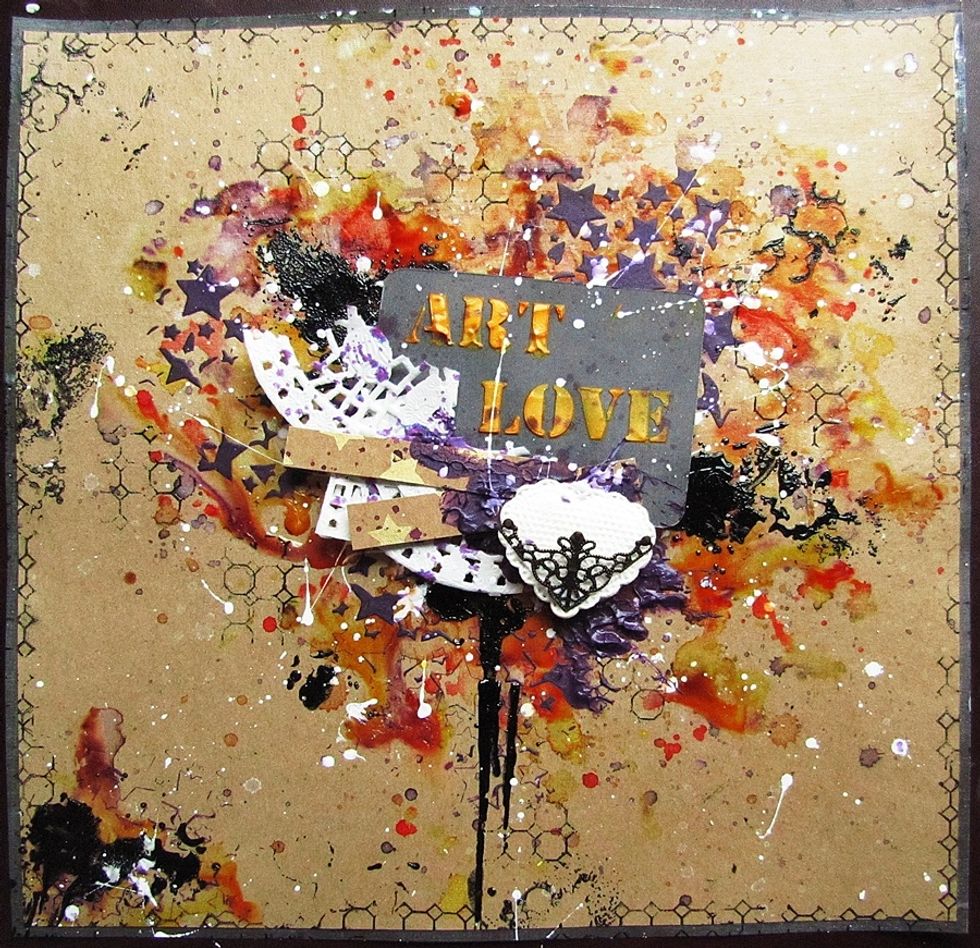 Next morning... we have our layout finished. ;)
Black scrapbook paper
craft scrapbook paper
clear gesso
Black leather jacket - AA Sorbet
Mardi gras and Mayan Gold - AA Velvet
AA Mists: Plush, Salted Caramel, Juicy, Glorious
Timeless and Ice
Palette knife and soft brush small and medium
Some paperscraps
AA Stencils - Twilight, Such a Drip and Soliloquy
Art Anthology
Art Anthology is a manufacturer of dimensional mediums.\n\nCome chat with us in our Facebook Group: Art Anthology Adventures in Art