Make a Fake Cake Slice With Smoothfoam
4253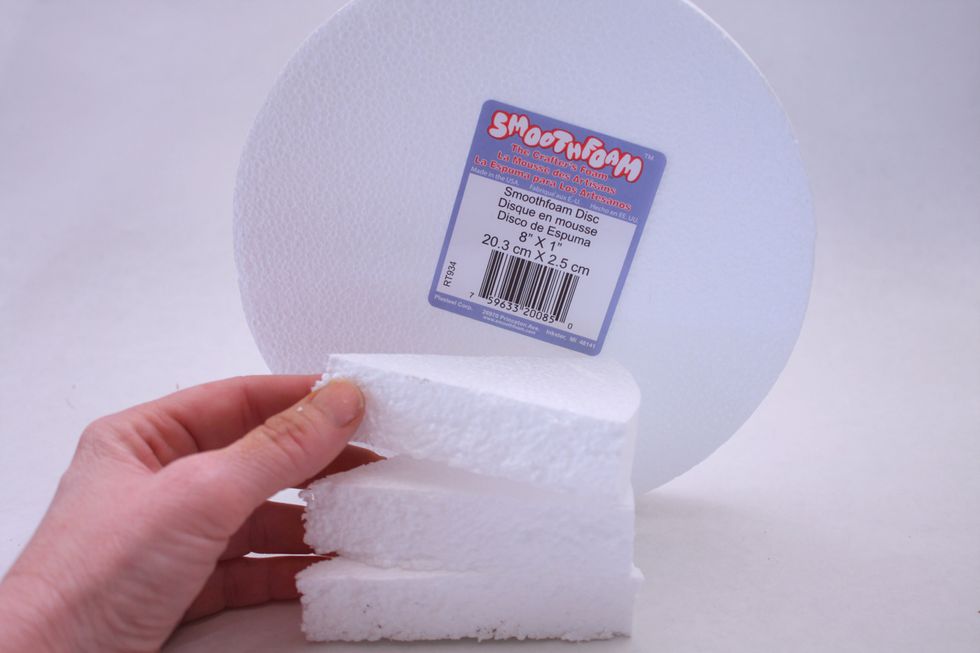 Start by cutting an 8x1 inch Smoothfoam Disc in half. Then cut out equal pie shapes use each piece as a temp ate for next) I used a serrated edge knife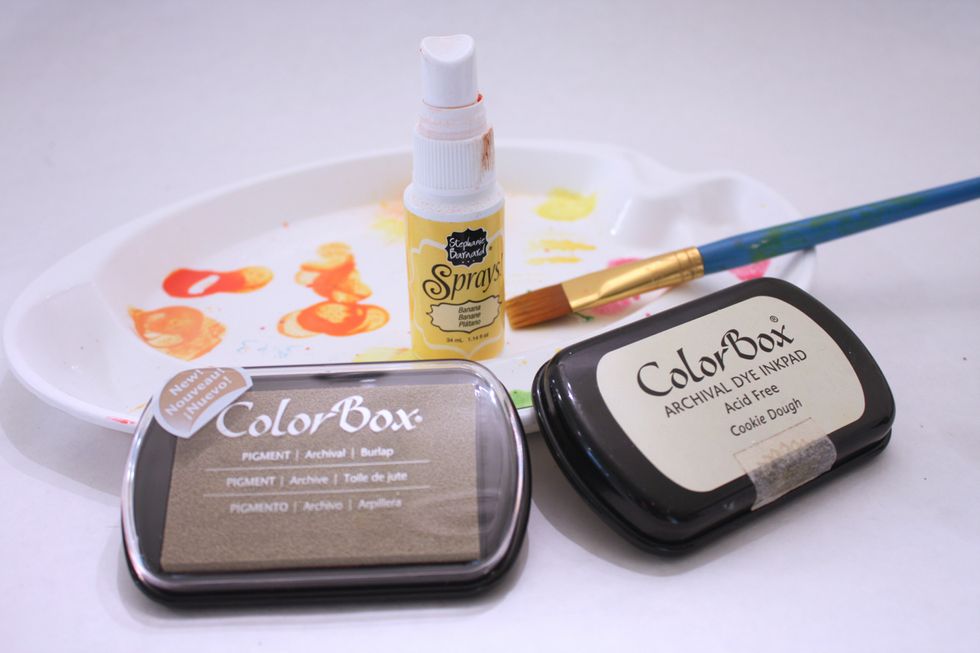 Gather your inks. When making fake cake, I found a combination of three colors works best. Practice on an unused piece of foam to get your colors right.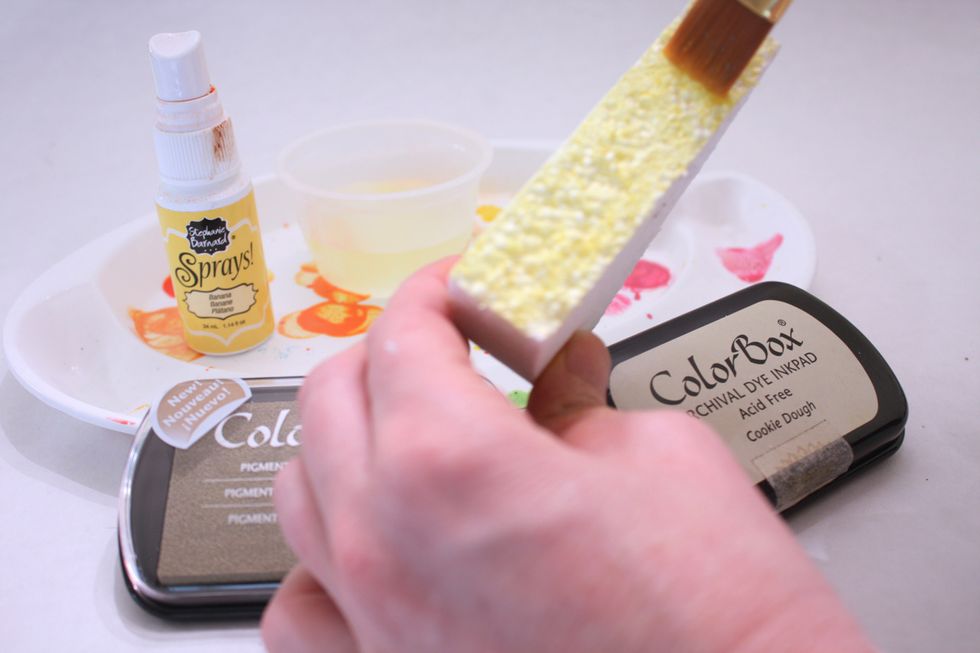 Spray some Ink spray onto your palette and get a little cup of water. Dip brush in water, then ink, then swipe on. After swiped on go back in with a stipple motion and cover all white edges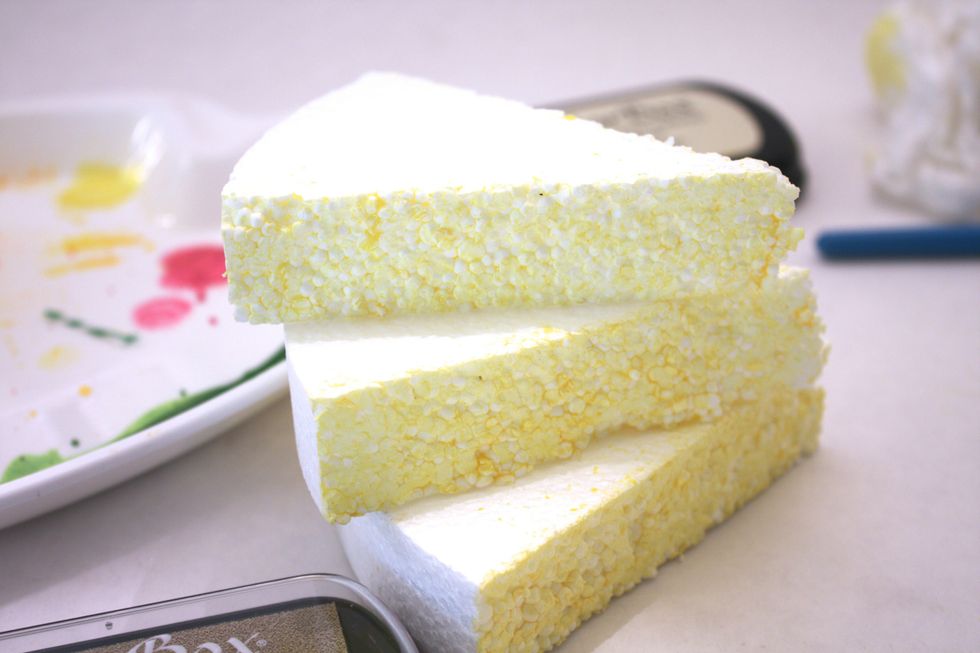 Now set aside to dry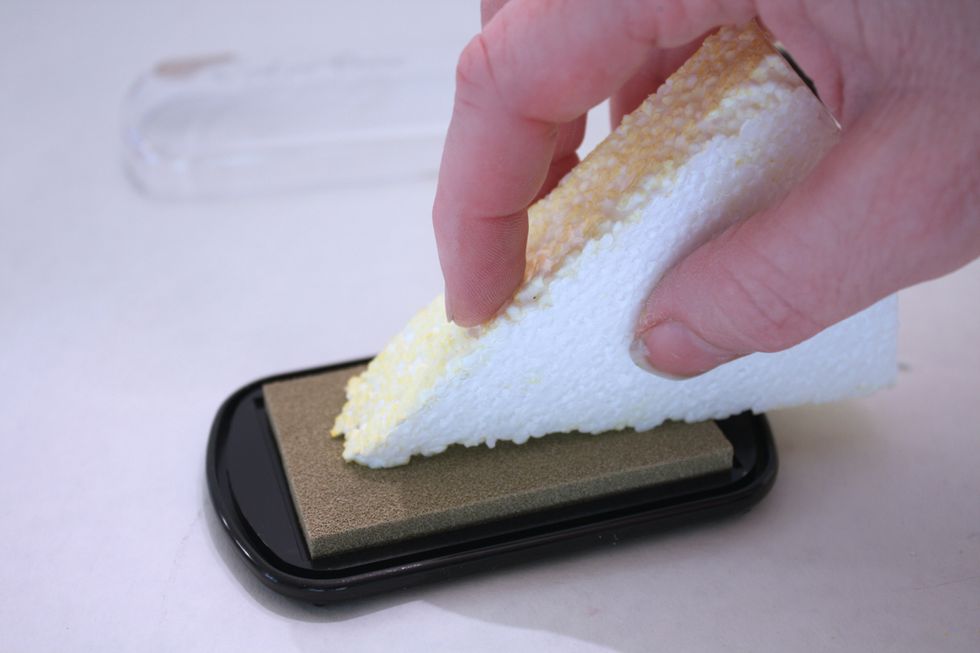 After dry, take and dip into darkest color (you will get foam residue on your pad- just brush off when done)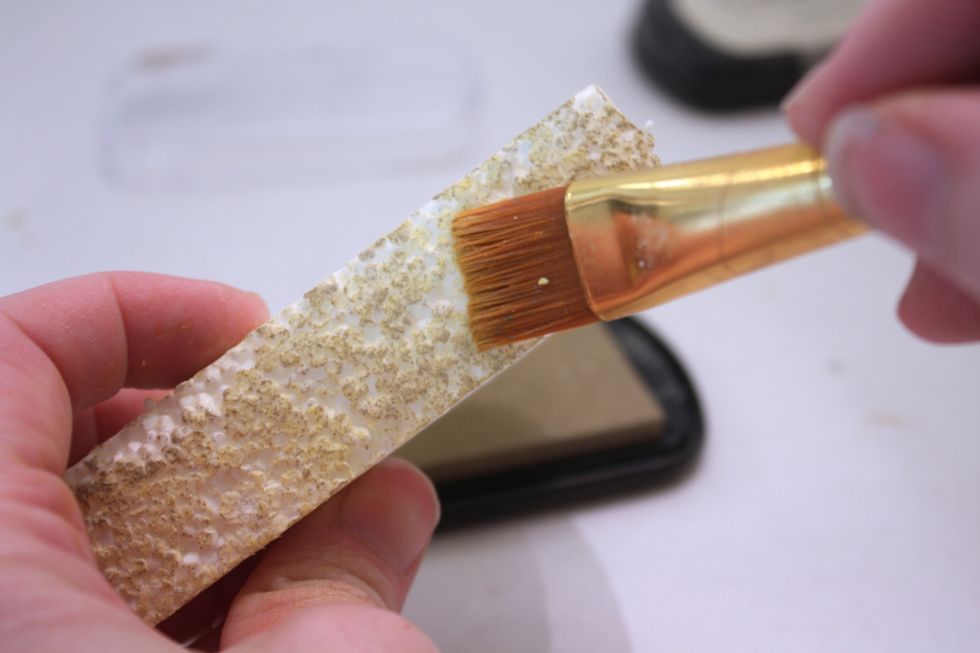 Now take a damp (not wet just damp) clean bush and stipple and blend in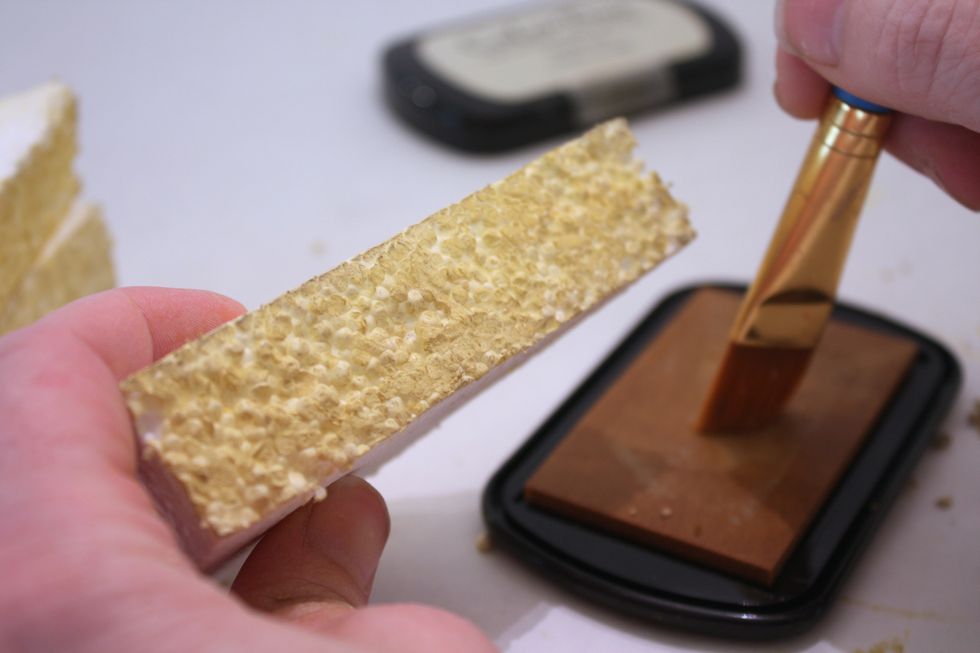 Take your middle tone color and press your brush directly into pad and do more stippling- the key is to not be too uniform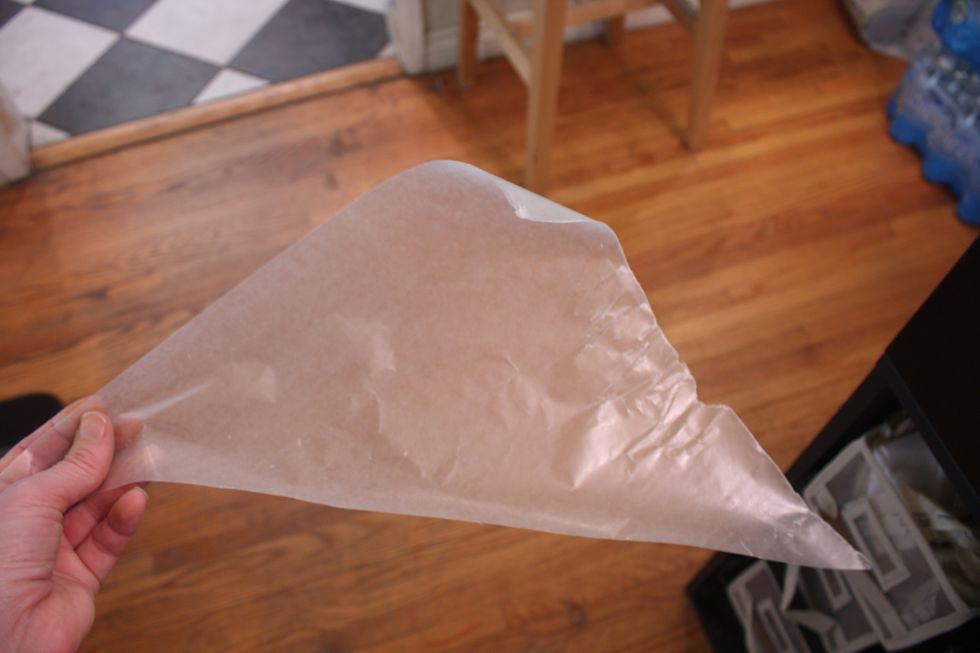 Now we are going to make an icing bag- cut a square piece of parchment in half so you have a triangle (or you could buy pre made icing bags at the craft store)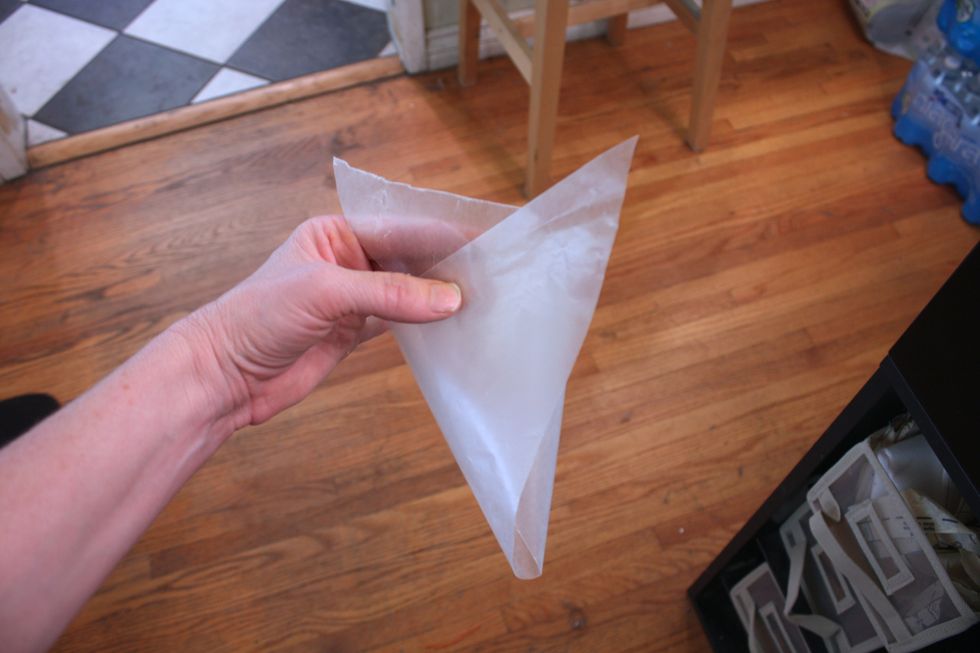 Fold the corners up and over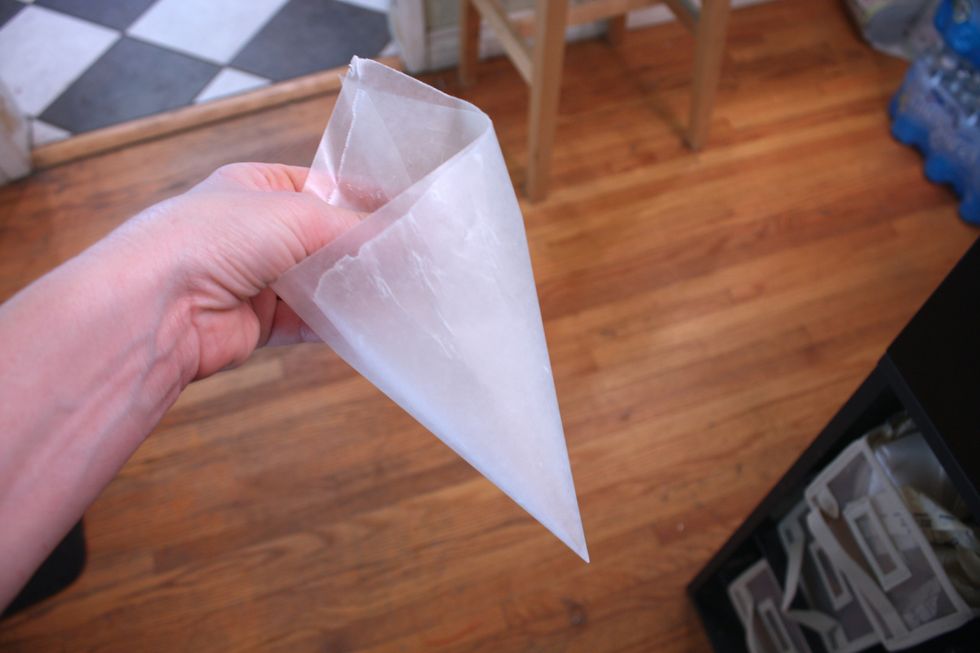 bring them together in the back..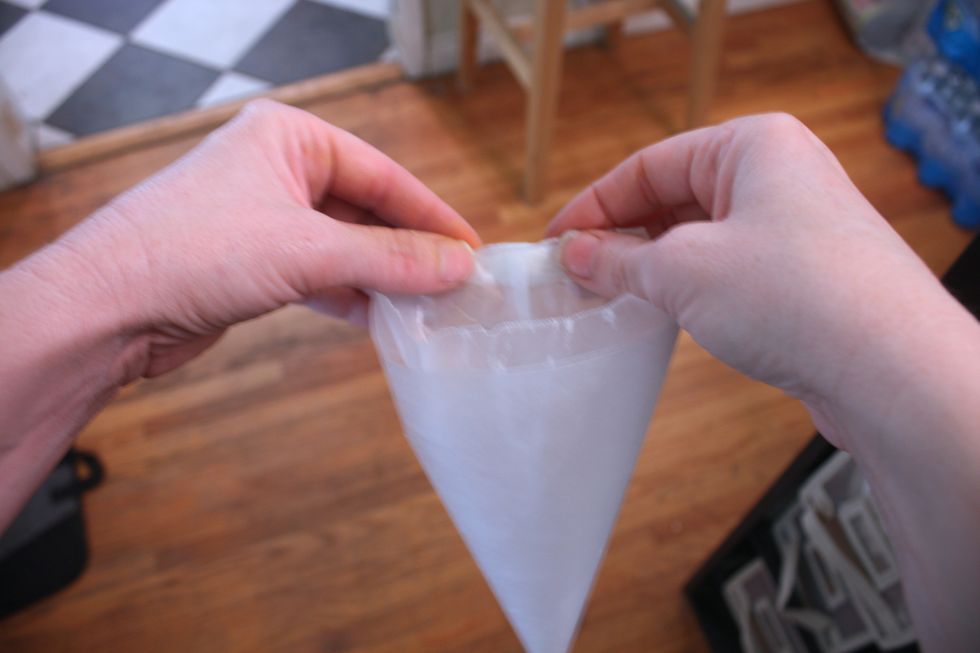 then fold over the top (PS i am using wax paper in this pic - don't use wax paper its not sturdy enough- I ended up using my parchment after I took the pics)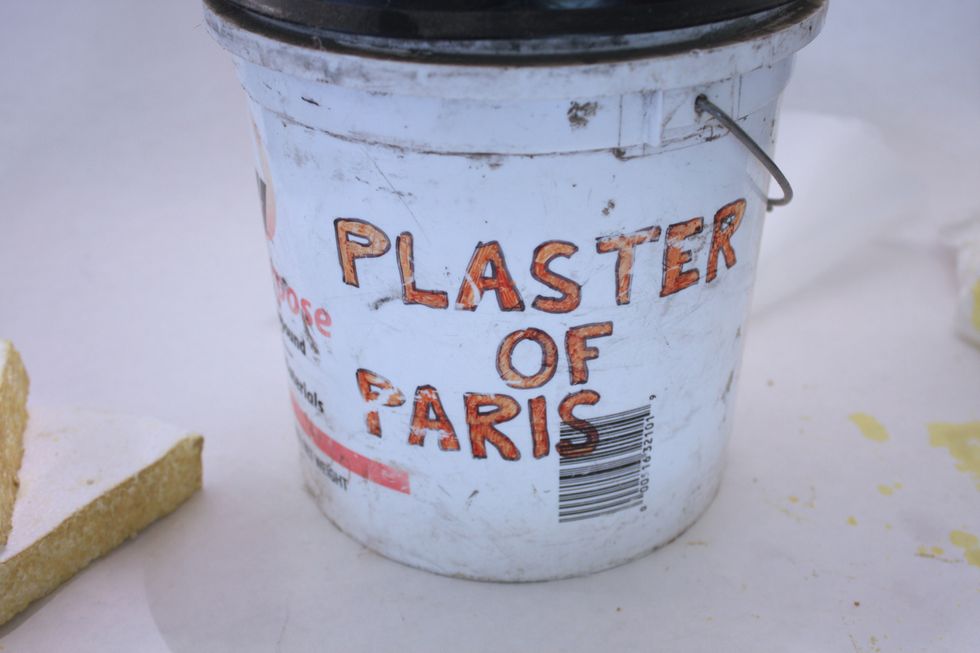 Get some plaster of paris Super inexpensive. Sets up quickly so don't make until you are ready to ice your slices)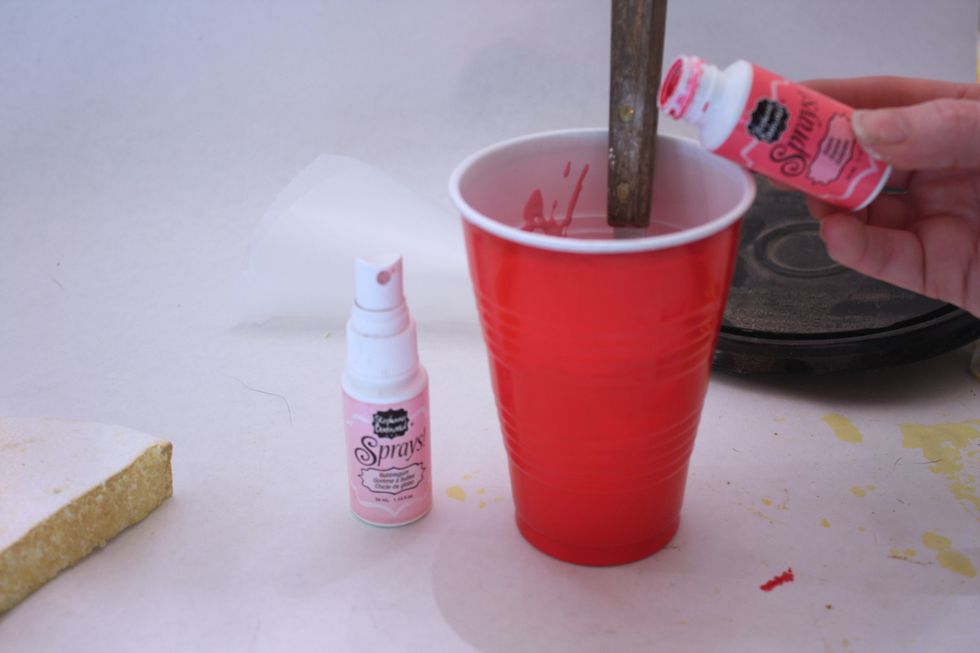 Pour a little Stephanie Barnard Spray into your mixture and add water. I used 4 heaping tbs, then added water until cake batter consistency. Add more plaster until it is frosting consistency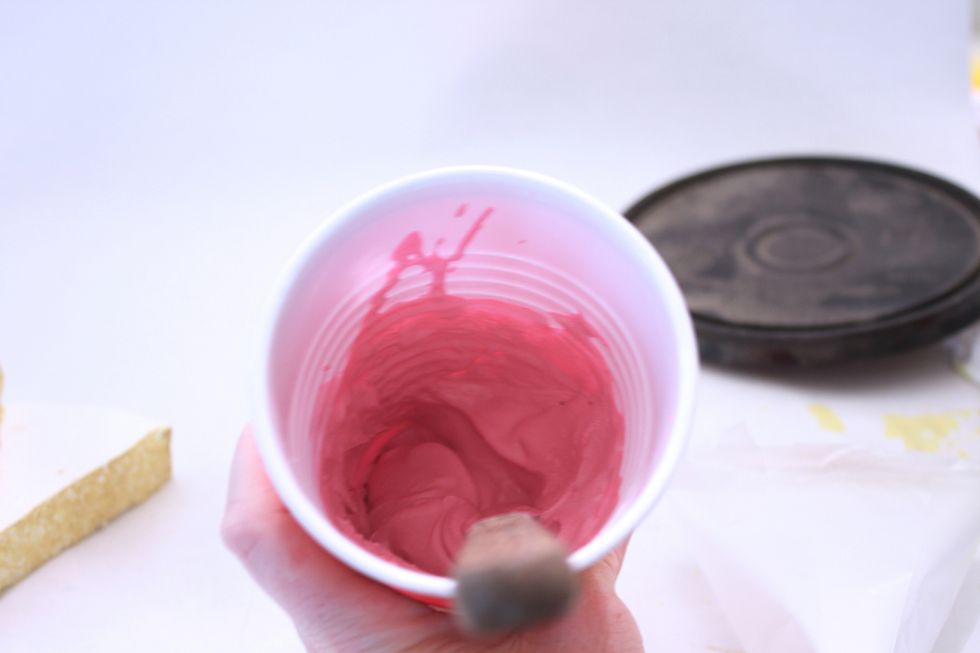 yummm!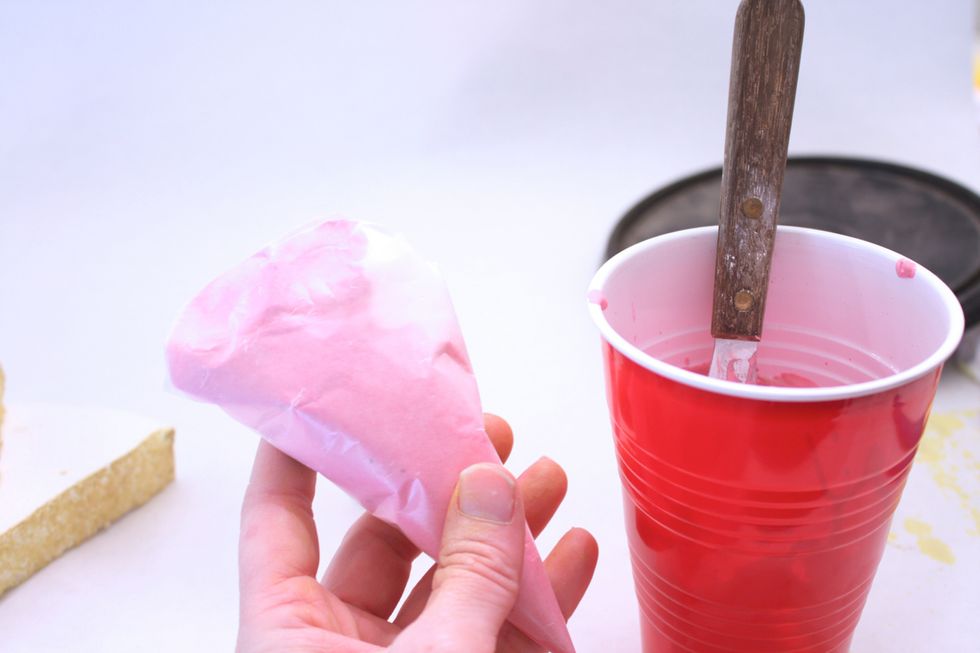 Fill your bag, then fold over the top to seal, snip end if needed to allow icing to come out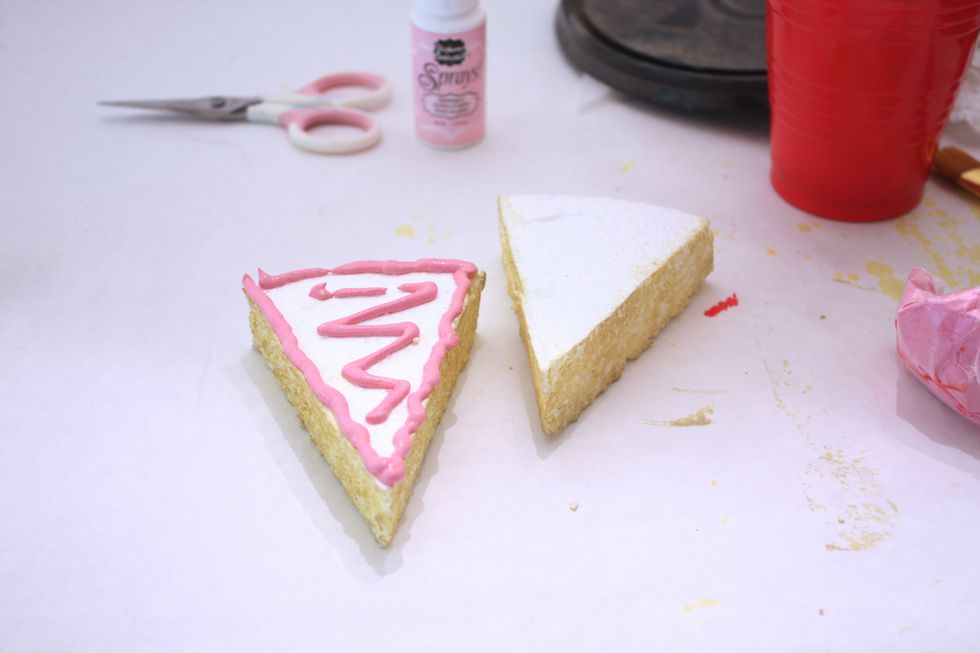 Put a nice thick line around the edge of each slice, then a little swirl in the middle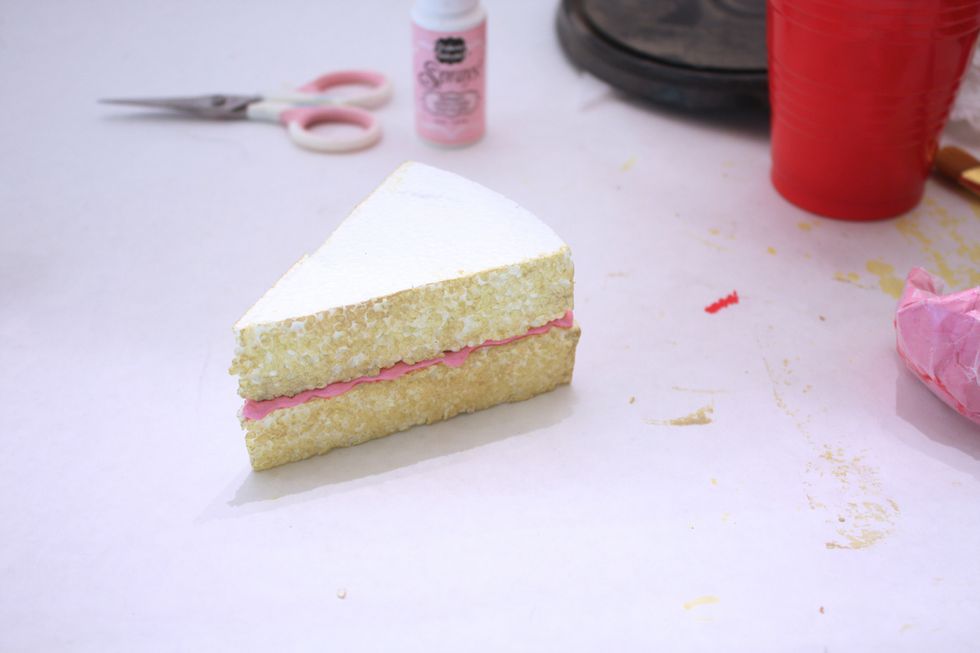 Then stack it up! Repeat for next layer
Don't worry I fixed my crookedness! Now just ice the top and back with a little spatula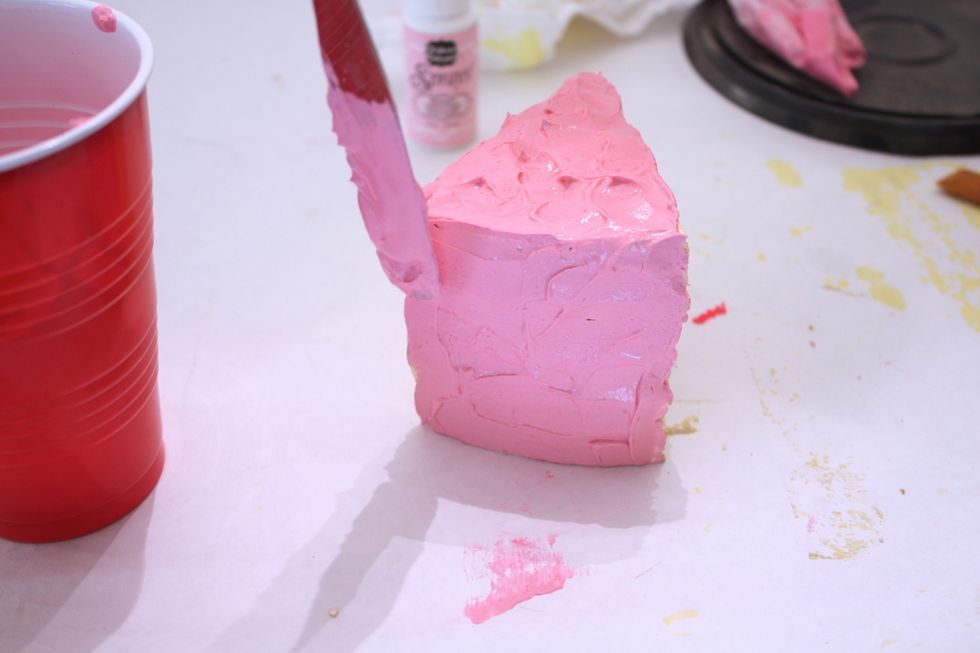 looks yummy!
Now lessons learned! Color darkened up after it dried- color smeared onto cake parts- but... i think it kinda worked. I need to make sure I don't smear so much next time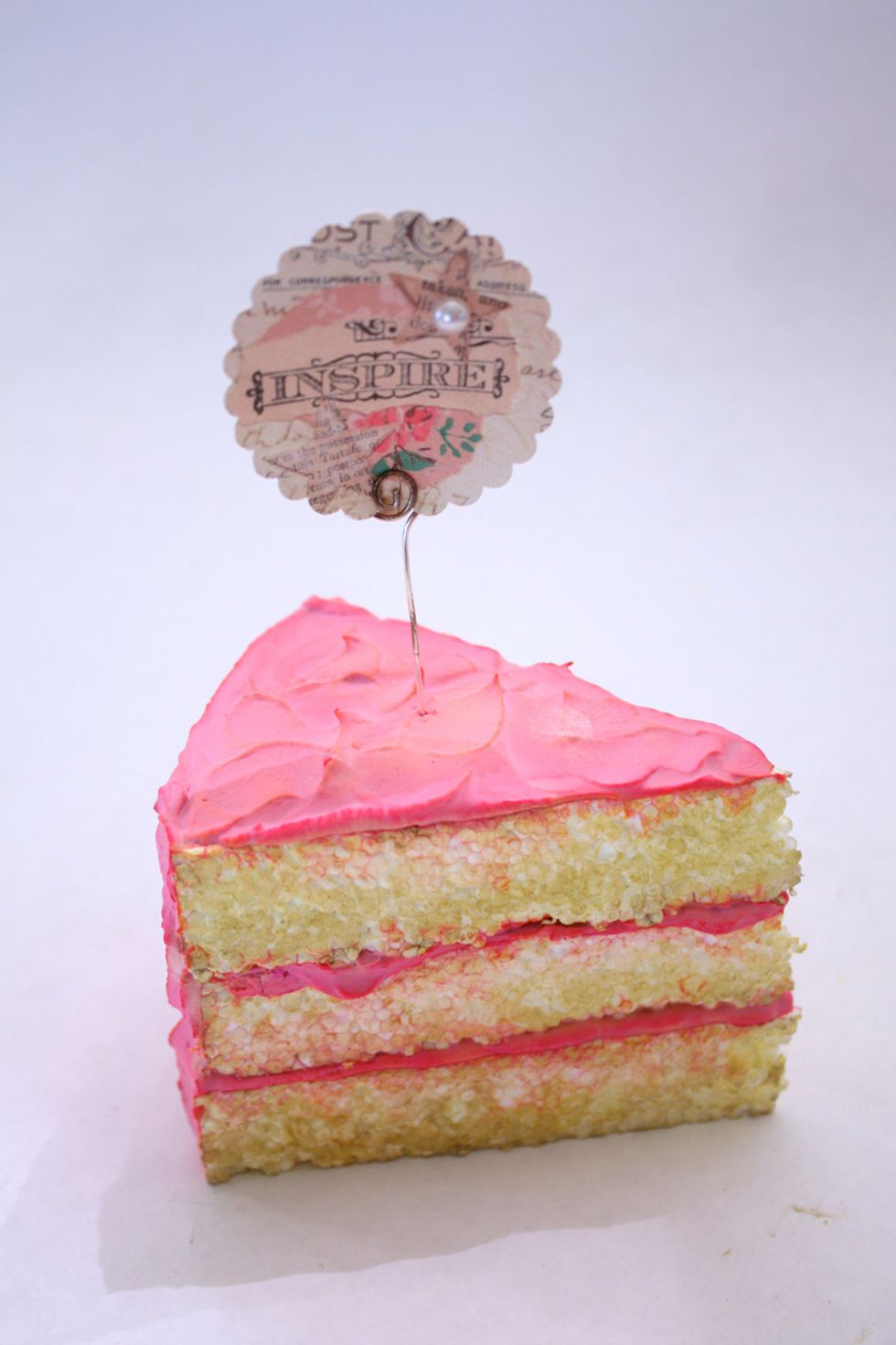 Topped it off with a cute little picture holder. This would make a cute center piece or to keep in your favorite cake dome when its on display!
Smooth Foam Circle
Stephanie Barnard Spray Banana
Stephanie Barnard Spray Guava
Colorbox Pigment Ink Burlap
Colorbox Dye Ink Cookie Dough
Plaster of Paris
Parchment Paper
Paintbrush
Spatula