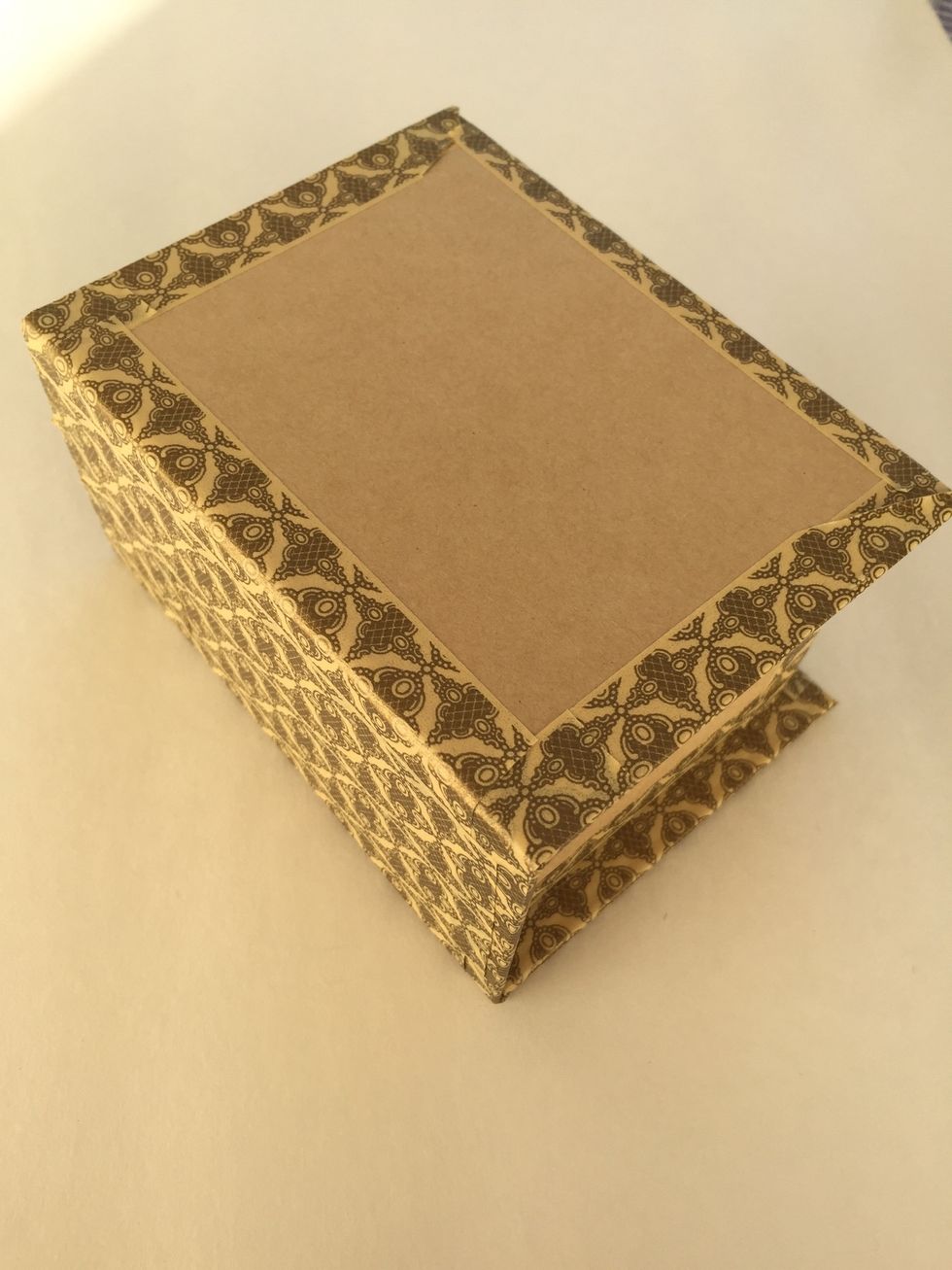 Cover the edges, front, back and spine of the book box with washi tape.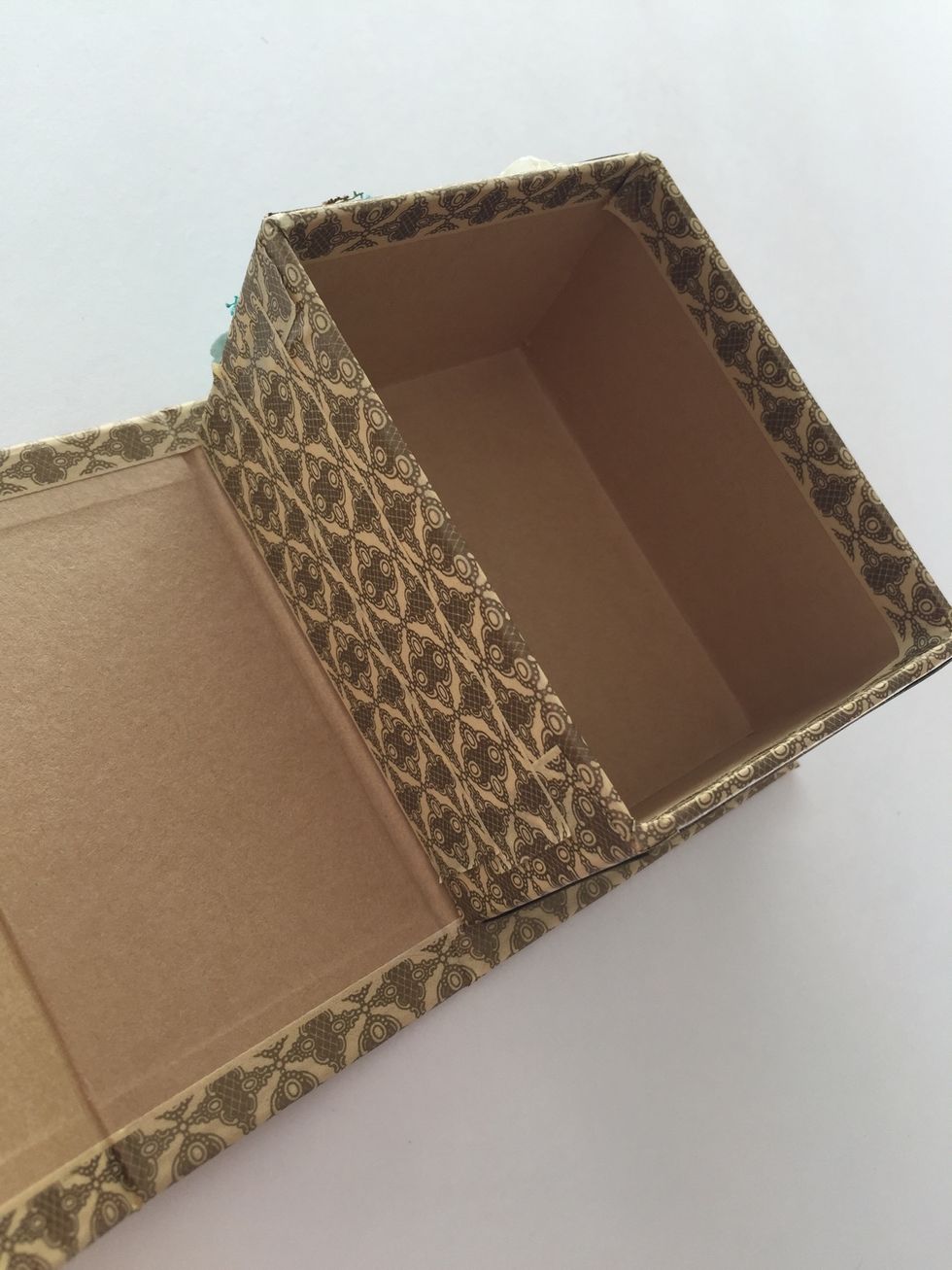 Cover the inside left of the box, too.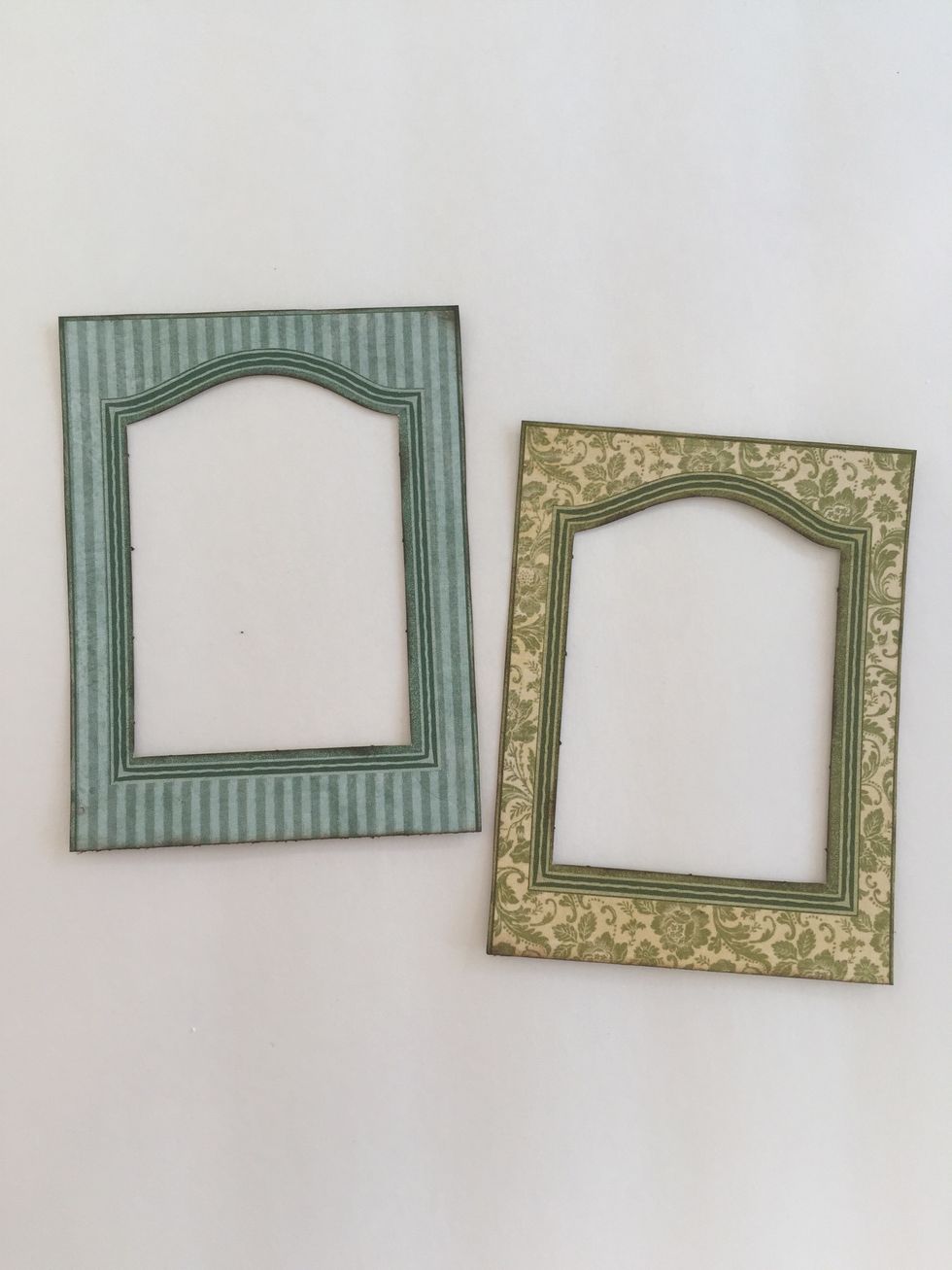 Cut out these images. Trim to 4.5" tall.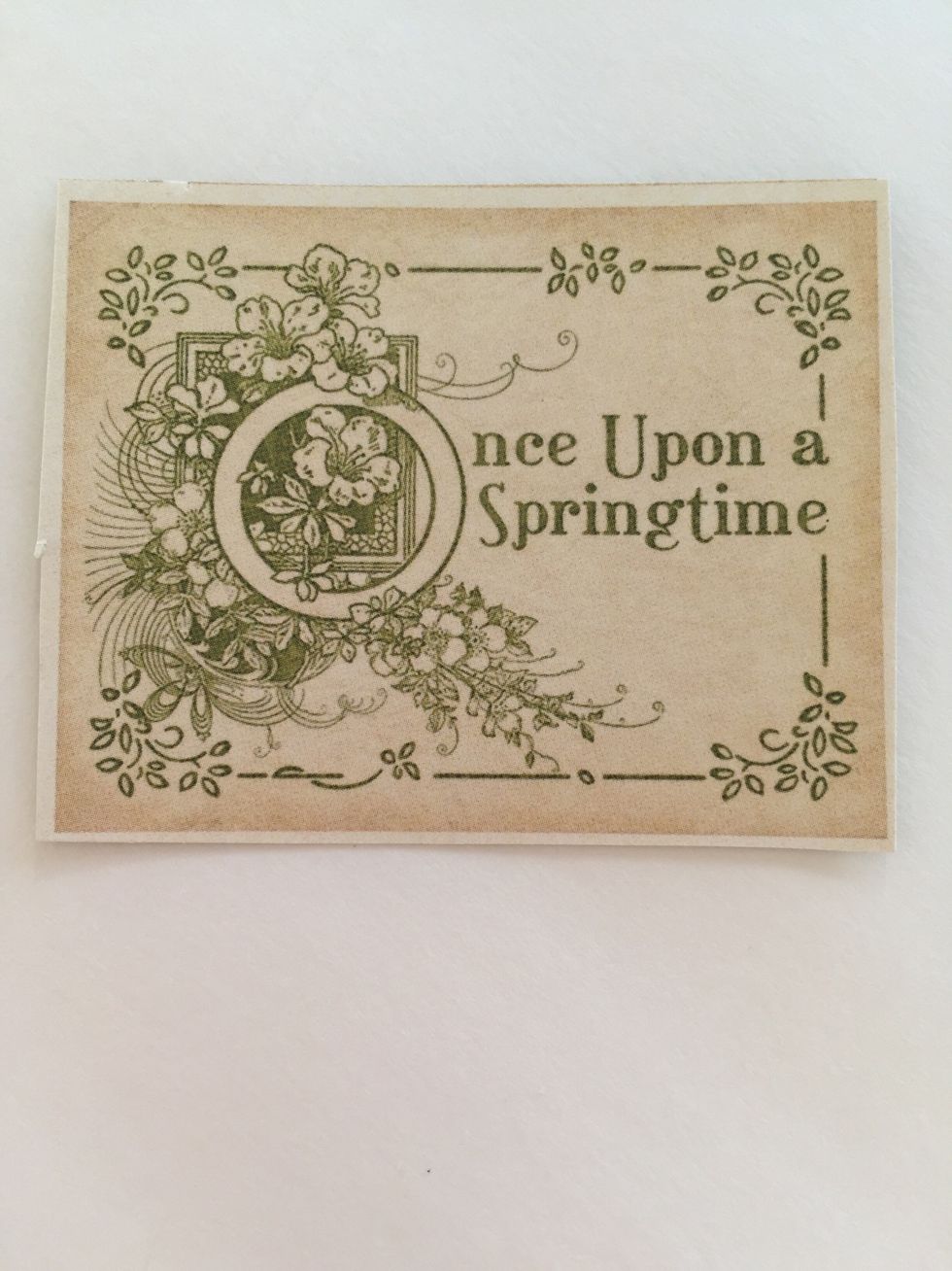 Cut out this image. From this same piece of paper, save the image that says "The Fairies".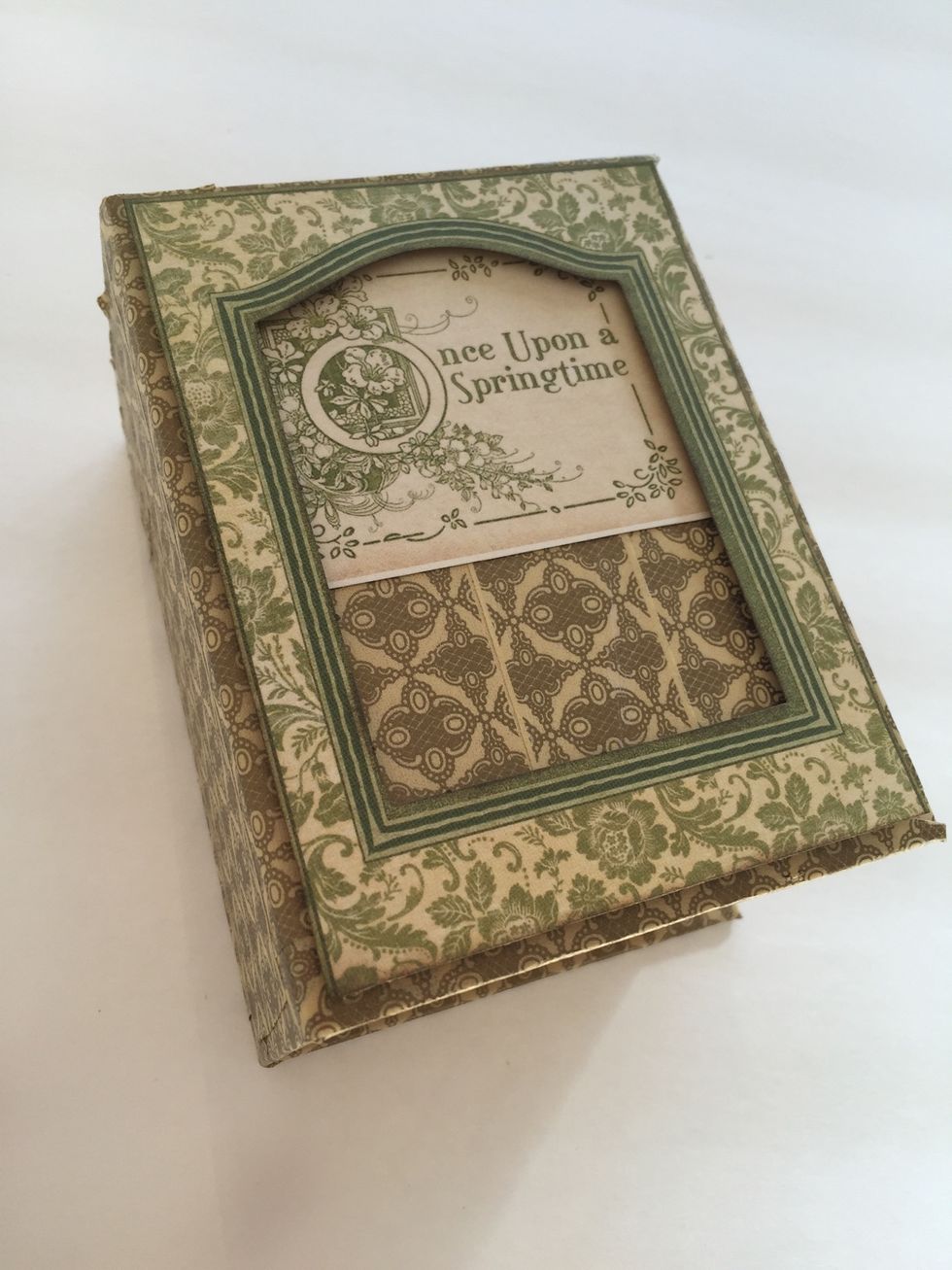 Adhere "Once Upon A Springtime" image to the front of the box. Adhere green frame with foam dots on top.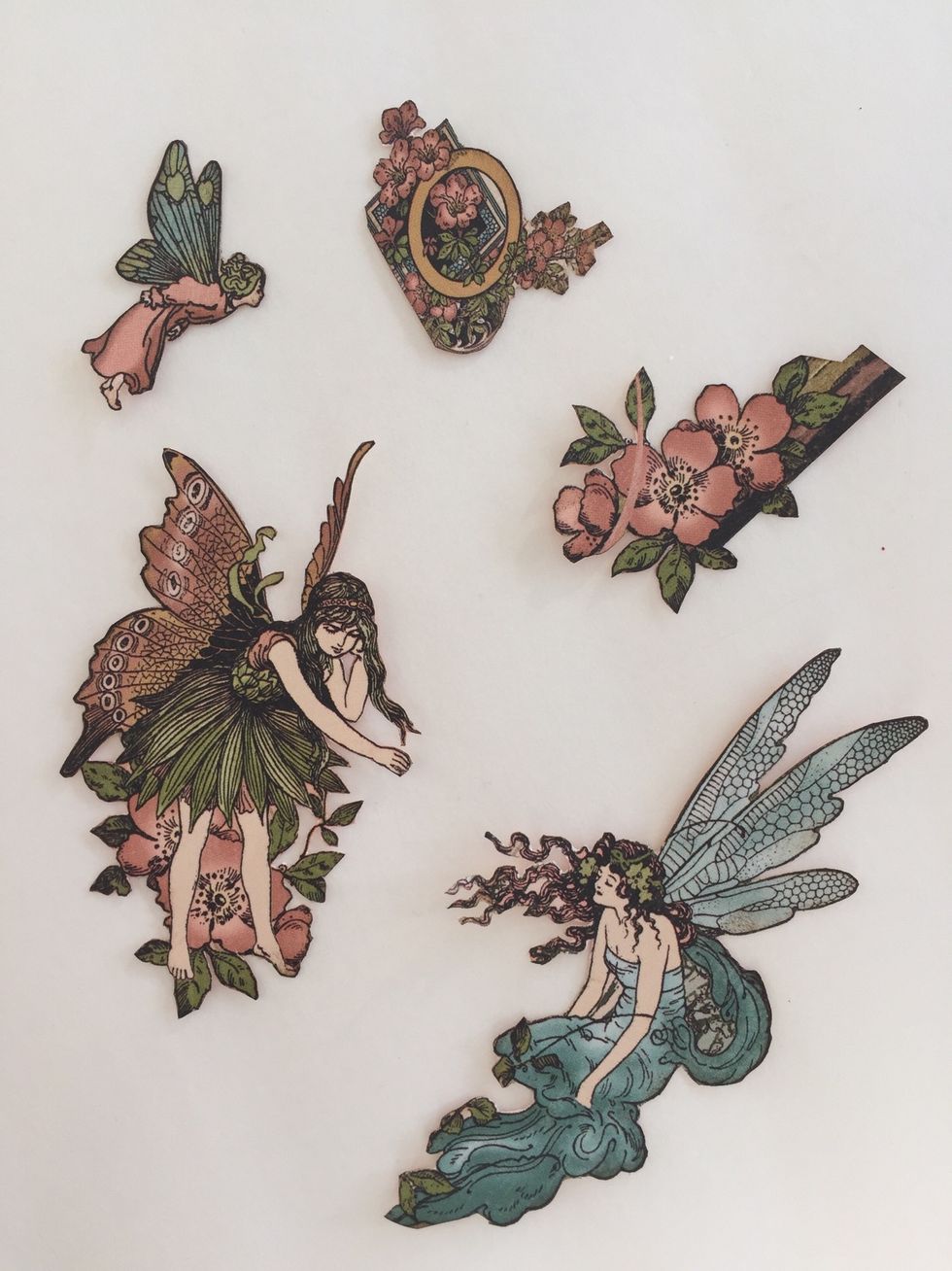 Fussy cut these images from your paper pad. They are all from the main page.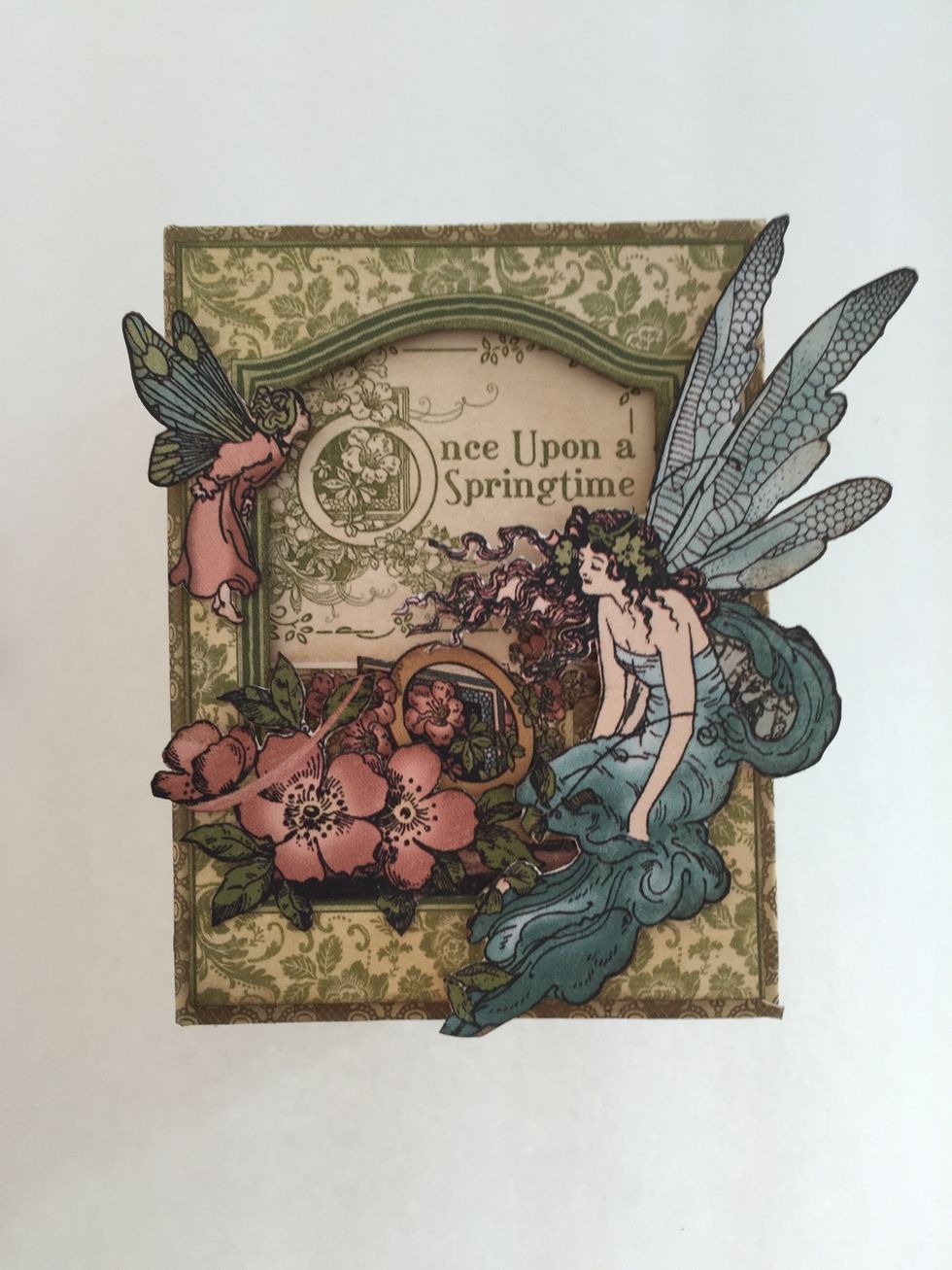 Arrange images per photo and adhere.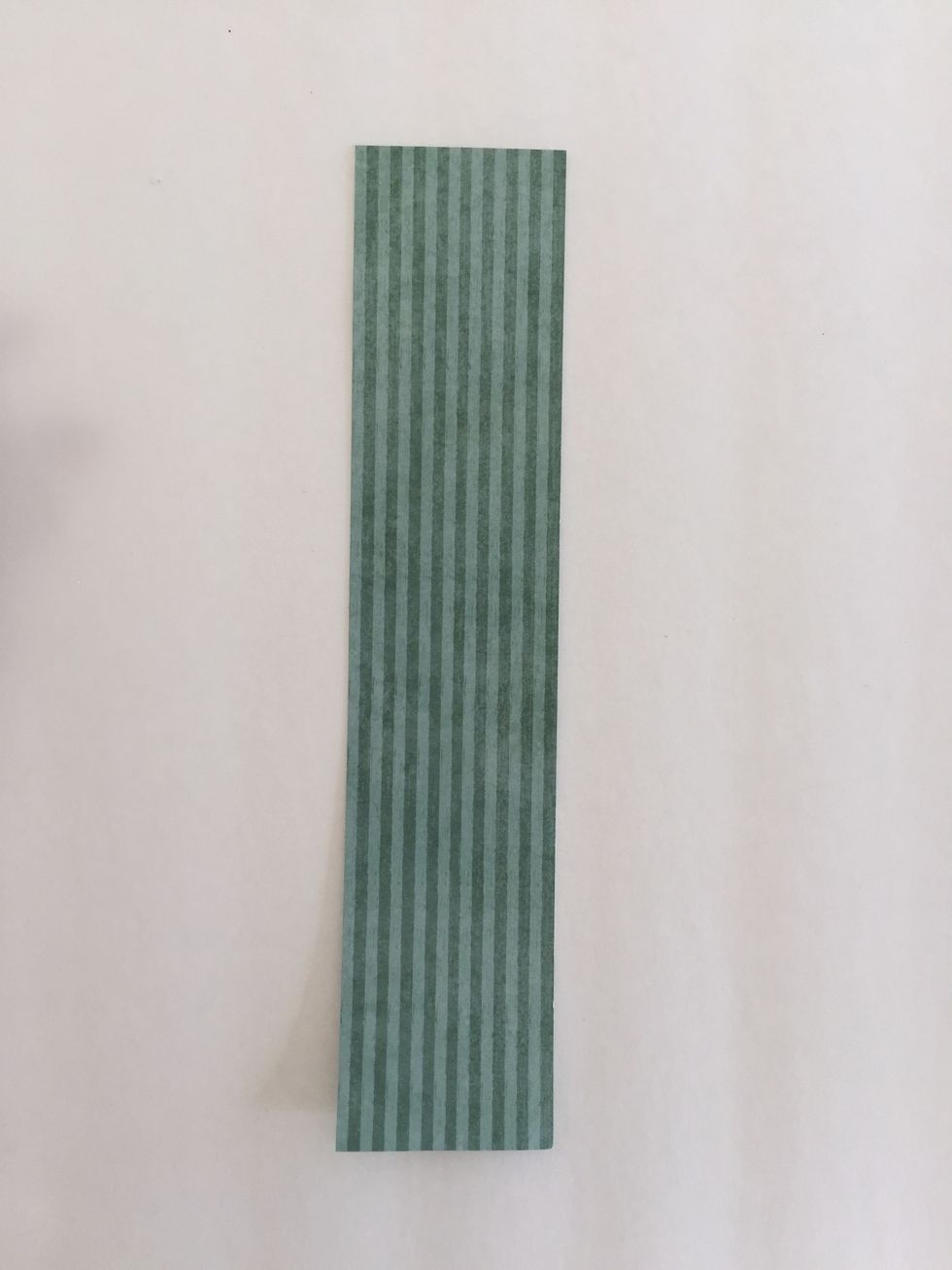 Take some blue stripe paper and trim off a 2.25" x 10.5" piece. Score both ends at 3 1/8".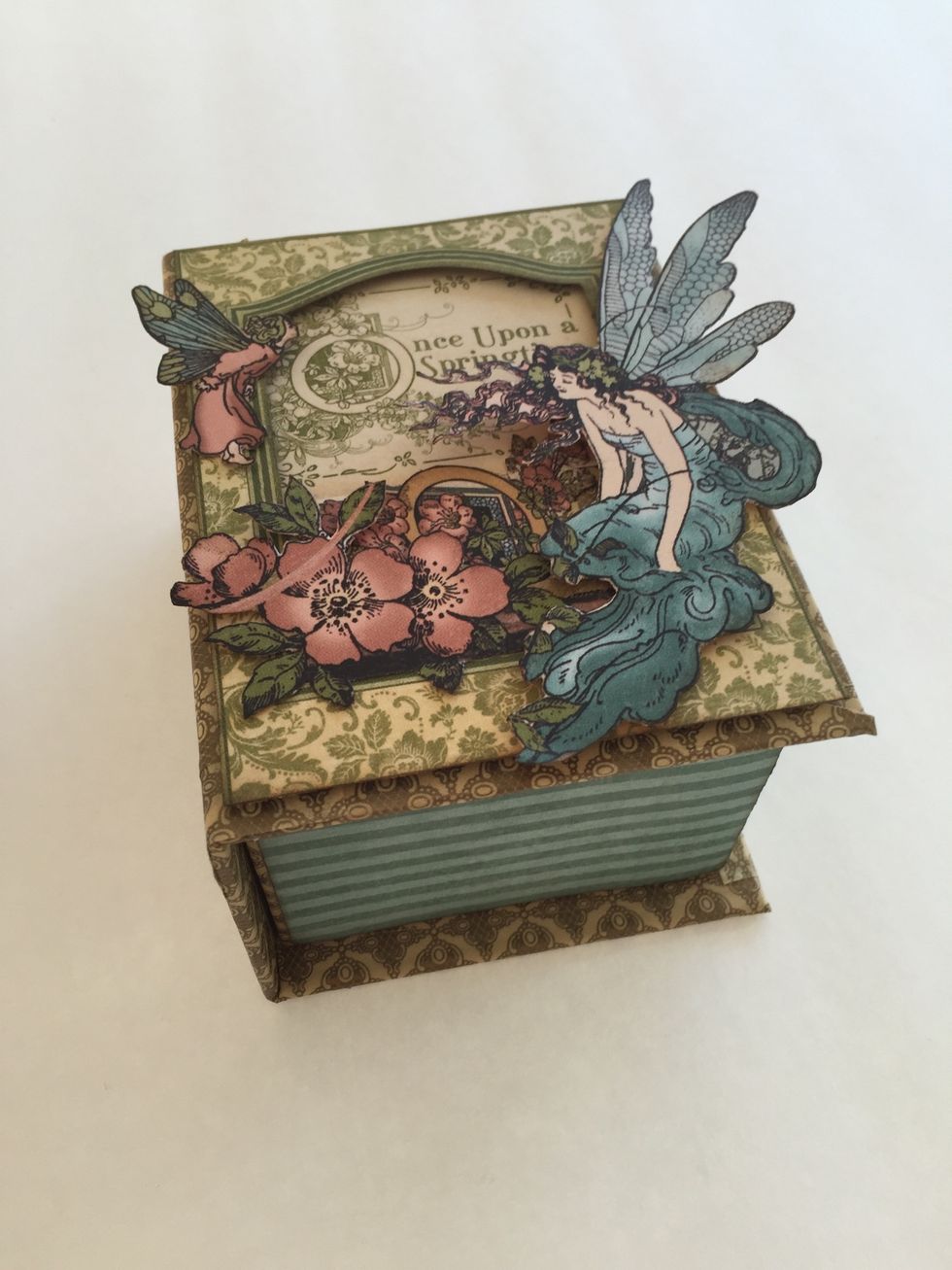 Adhere blue stripe paper around the middle of your box.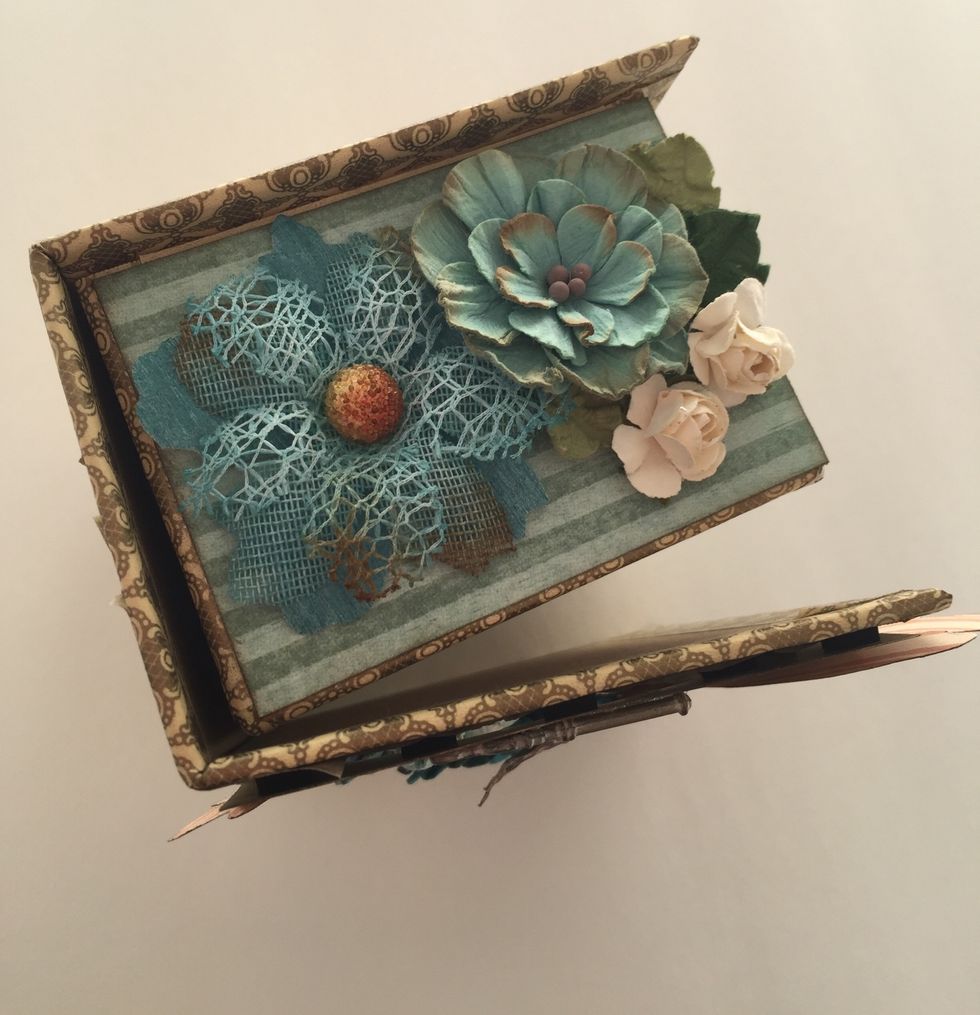 Add some flowers on top of your box.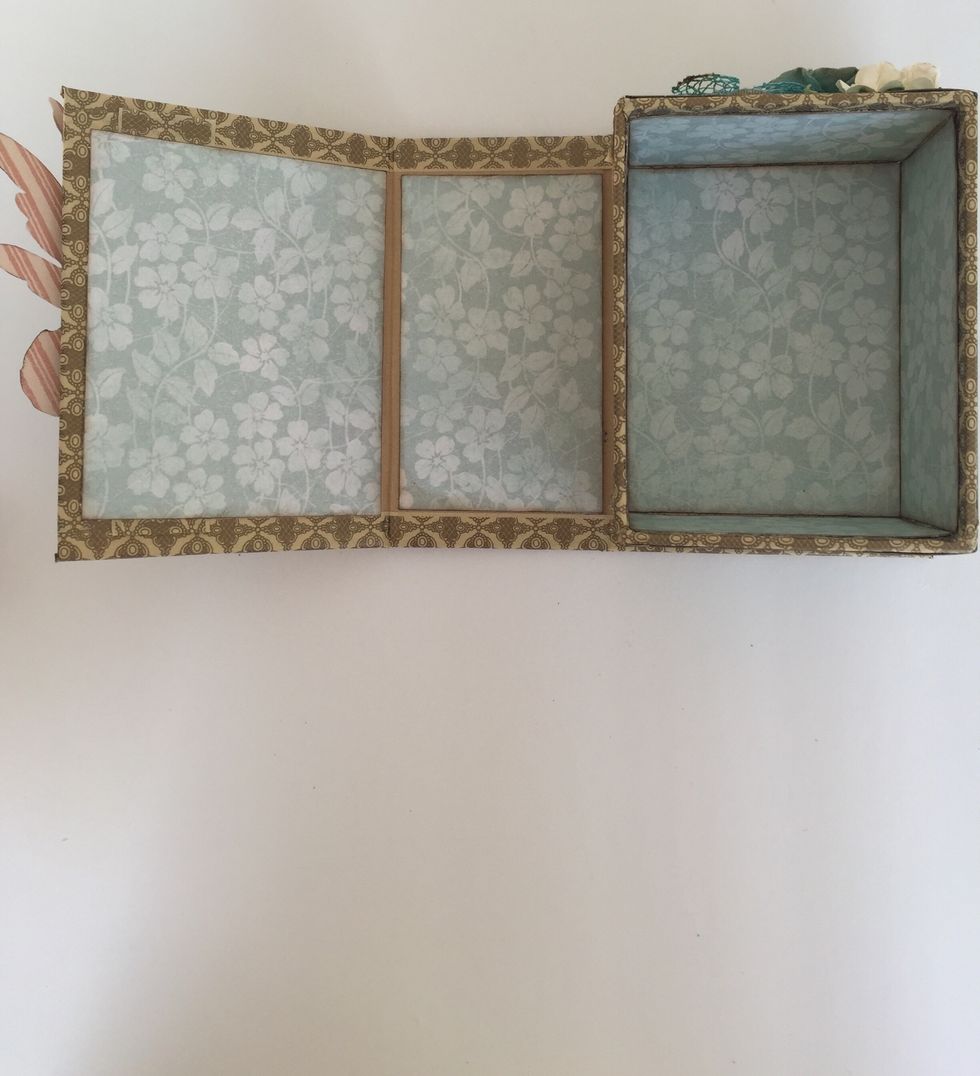 From Baby 2 Bride paper, remove piece with blue floral design on one side and white with blue vine design on the reverse. Measure dimensions of your box, cut paper to those dimensions and adhere.
Adhere blue frame and fairy image. Adhere "The Fairies" on top.
Add Stickles around the edges of the green frame as well as on the fairy's wings.
Adhere door pulls to the spine.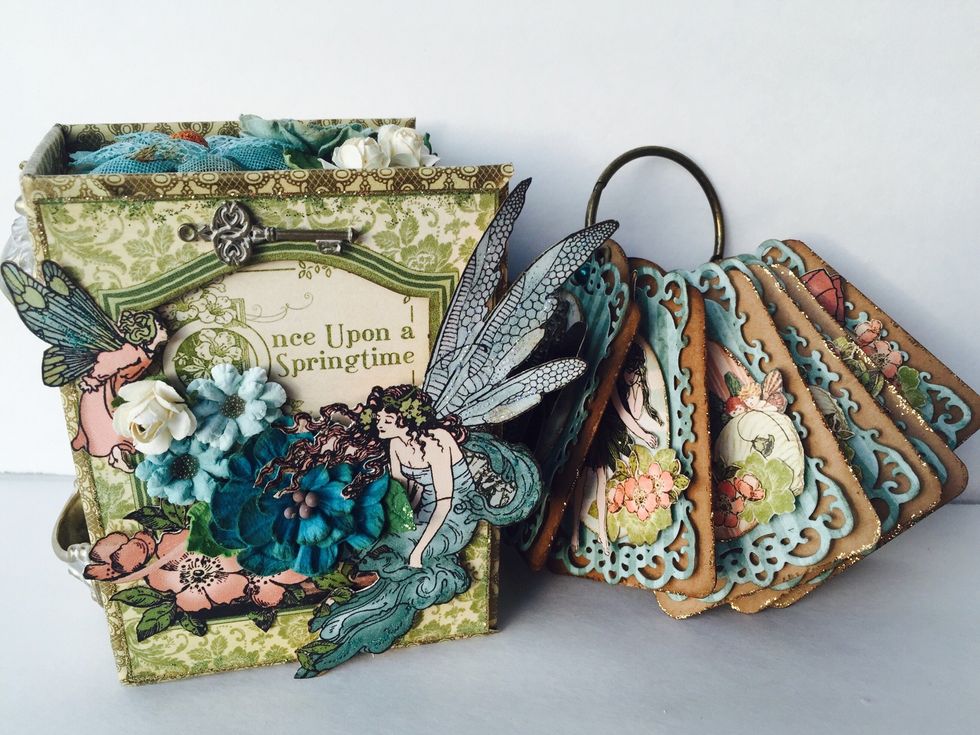 Make some fairy-themed ATCs to put inside your box and enjoy!
Graphic 45 ATC Book Box
Graphic 45 Washi Tape Set
Graphic 45 Once Upon A Springtime 12x12 paper pad
Assortment of blue and white flowers
Stickles in Star Dust, Sea Foam, Aqua and Copper
Graphic 45 Shabby Chic Keys
Graphic 45 Ornate Metal Keyholes
Adhesive
Detail scissors
Paper trimmer
Foam dots
Graphic 45 Shabby Chic Door Pulls
Graphic 45 Baby 2 Bride 12x12 paper pad