To revive a fantastic experience of a local Italian dish I had this summer I had to learn to make Casoncelli alla Bergamasca. Hopefully I can inspire you too 😊
5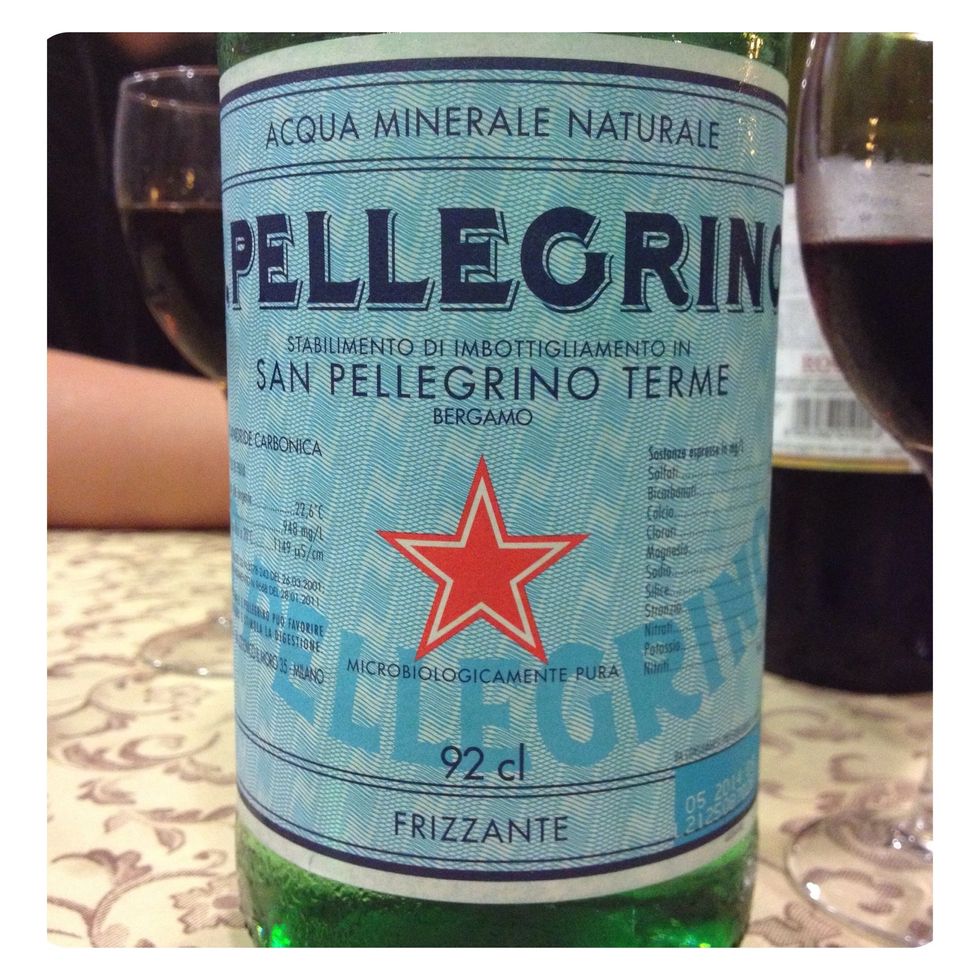 This summer my family and I visited San Pellegrino Terme. Yes 😃 it is the place in northern Italy where they bottle the famous mineral water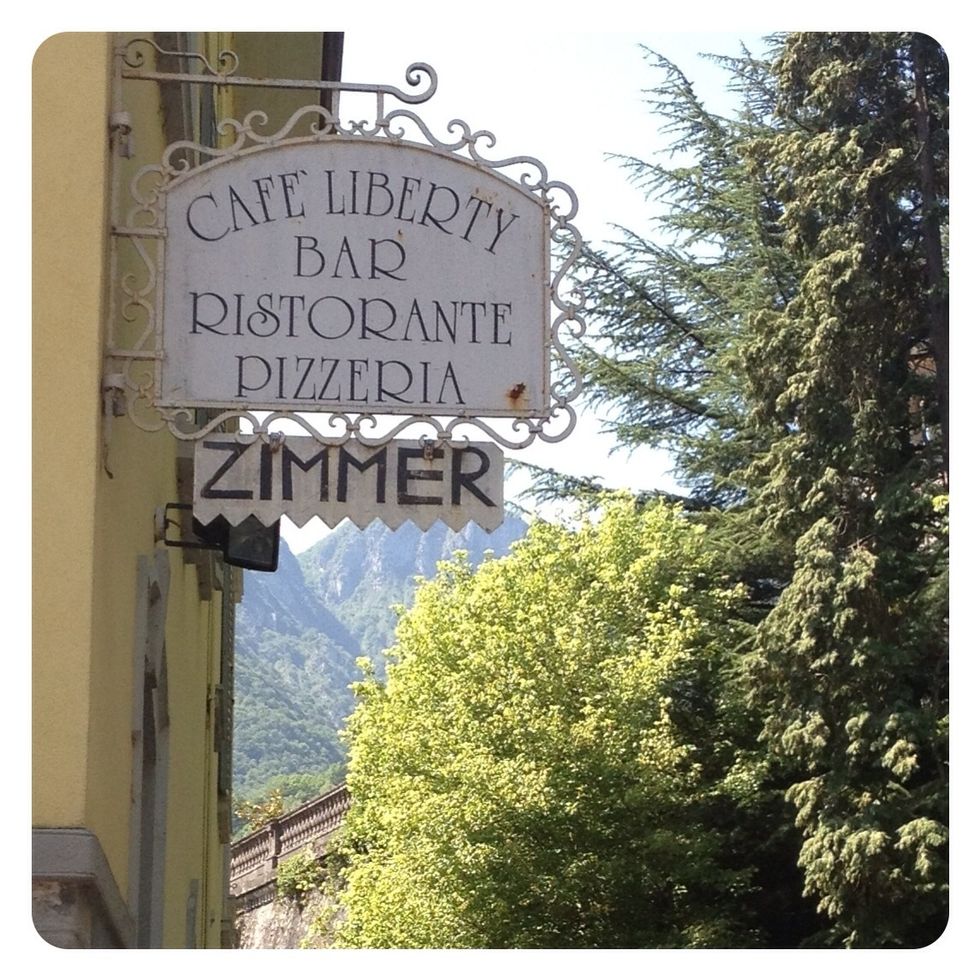 We fell in love with a local restaurant and one evening they suggested a local dish - Casoncelli alla Bergamasca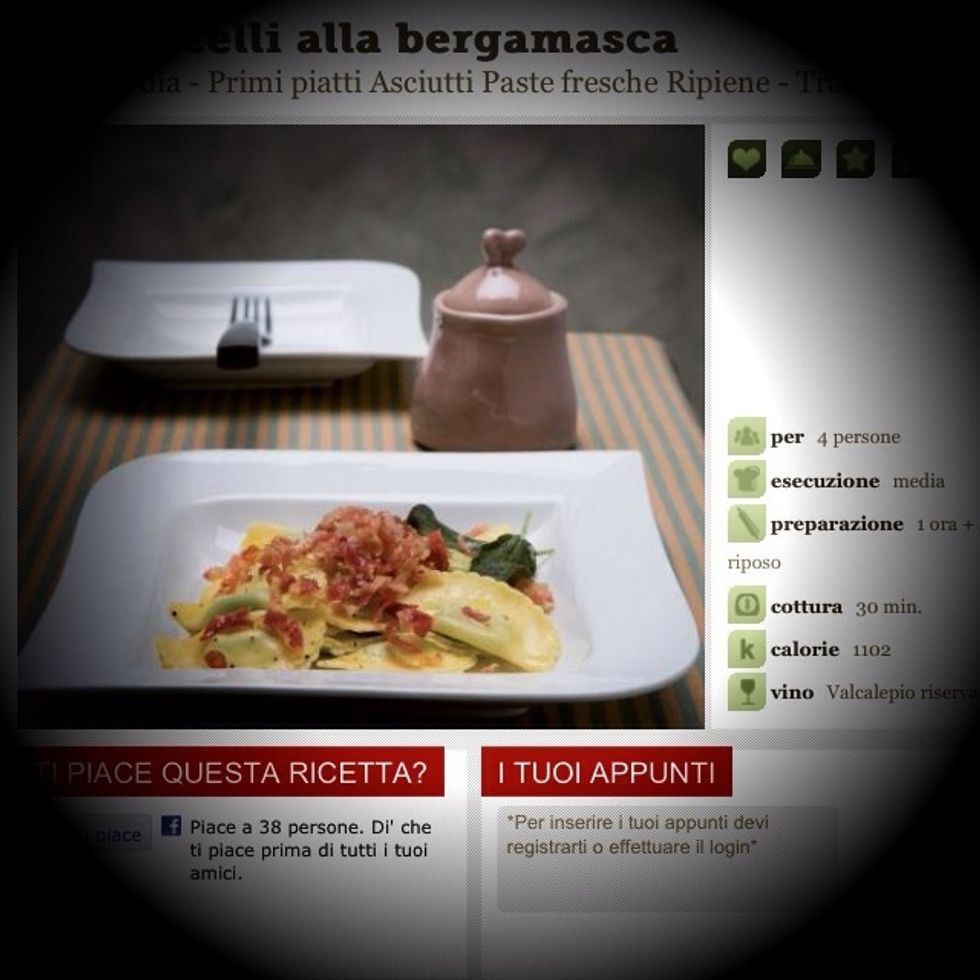 It was too good to forget so I googled for a recipe. I found several, so here is my version 😄 ... Although something might have been lost/changed in the Italian~Danish translation the result is good!
The guide has many steps but none are difficult. Remember they're small steps of the 4 tasks of 1) Making a dough 2) Preparing a meat filling 3) Preparing casoncellis (Filled pasta) 4) Making a sauce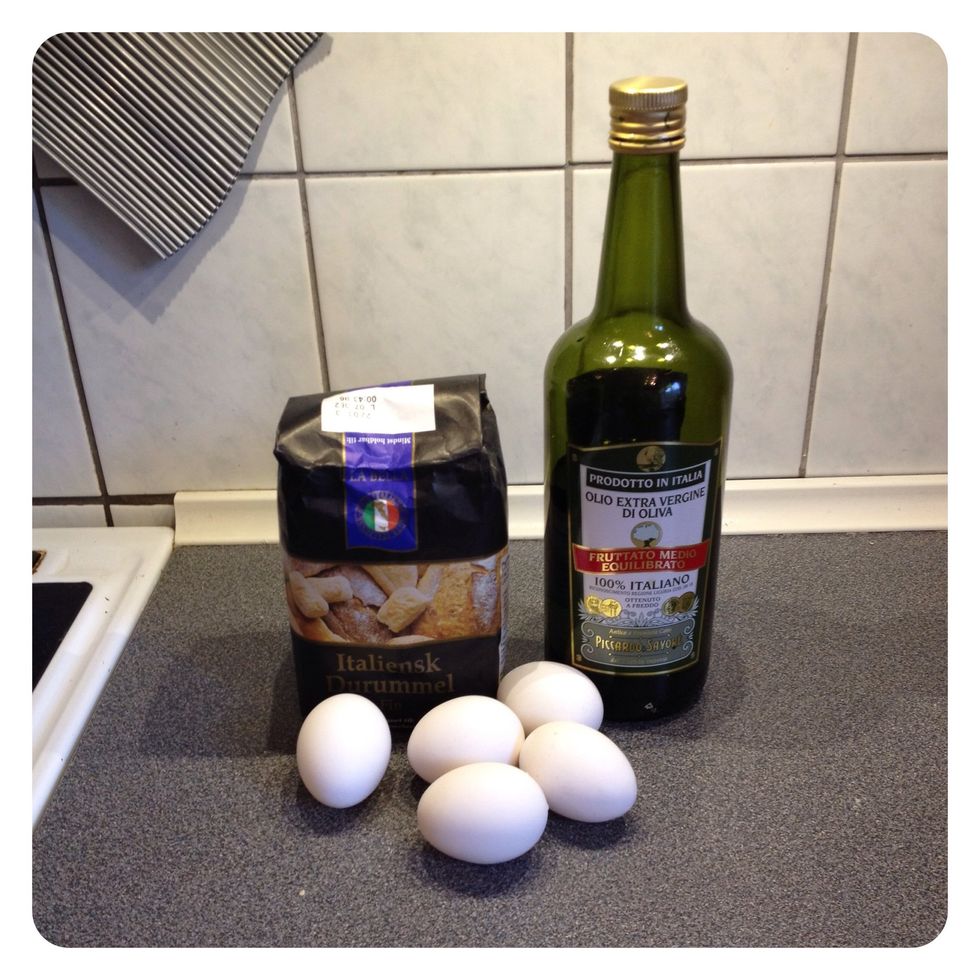 1st task: Prepare for you pasta dough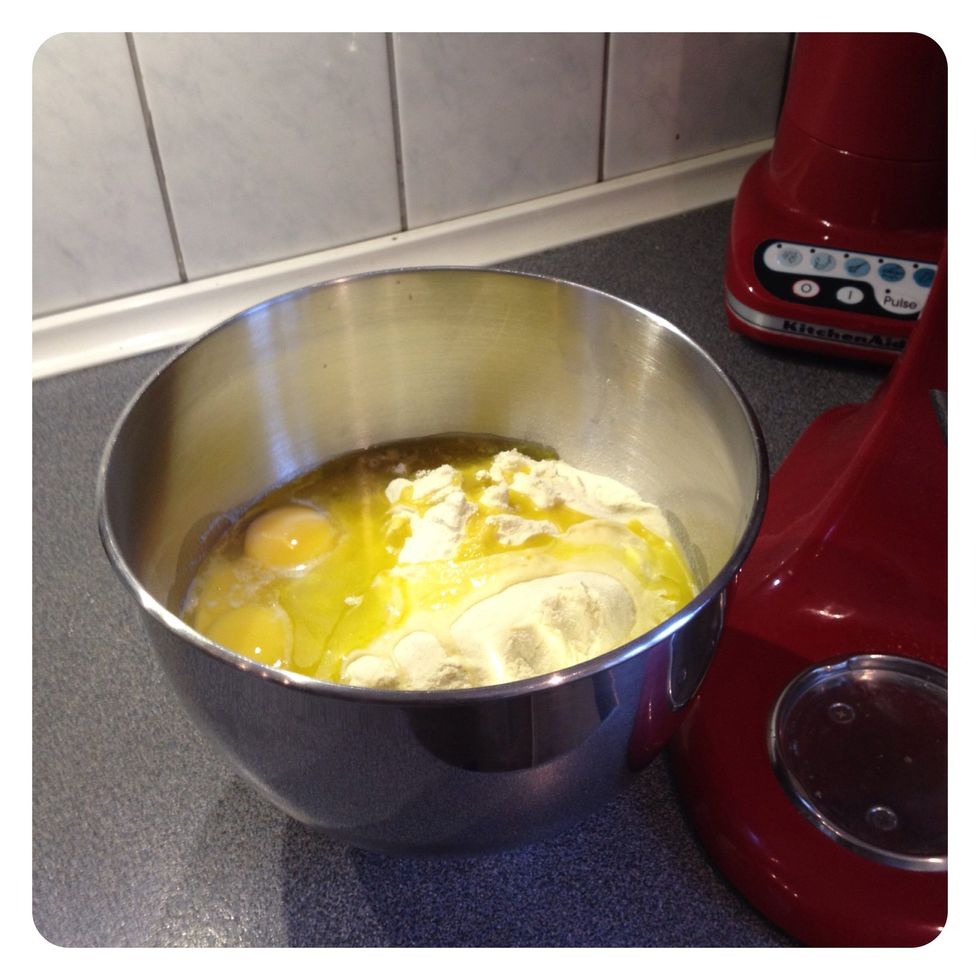 Put everything in a mixing bowl (in Italy I'm sure they do it on the table with the hands ... But this works fine too)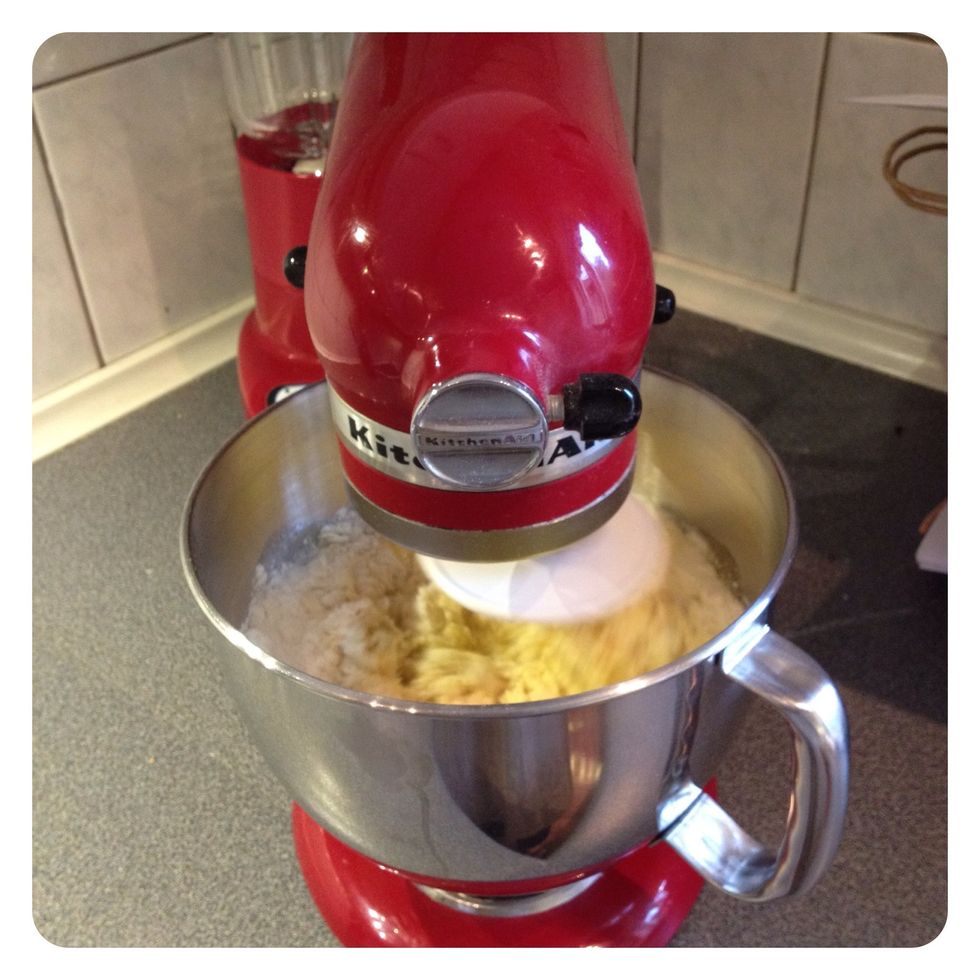 Mix 😃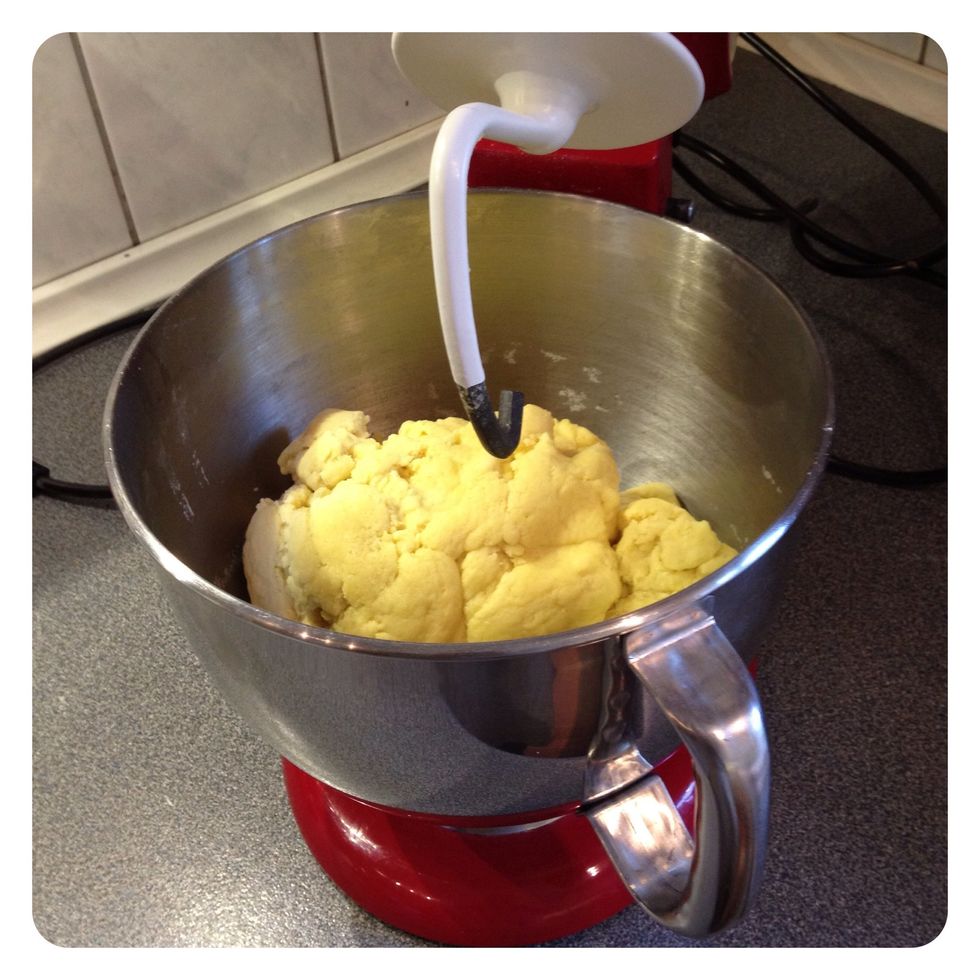 ... And here you have the dough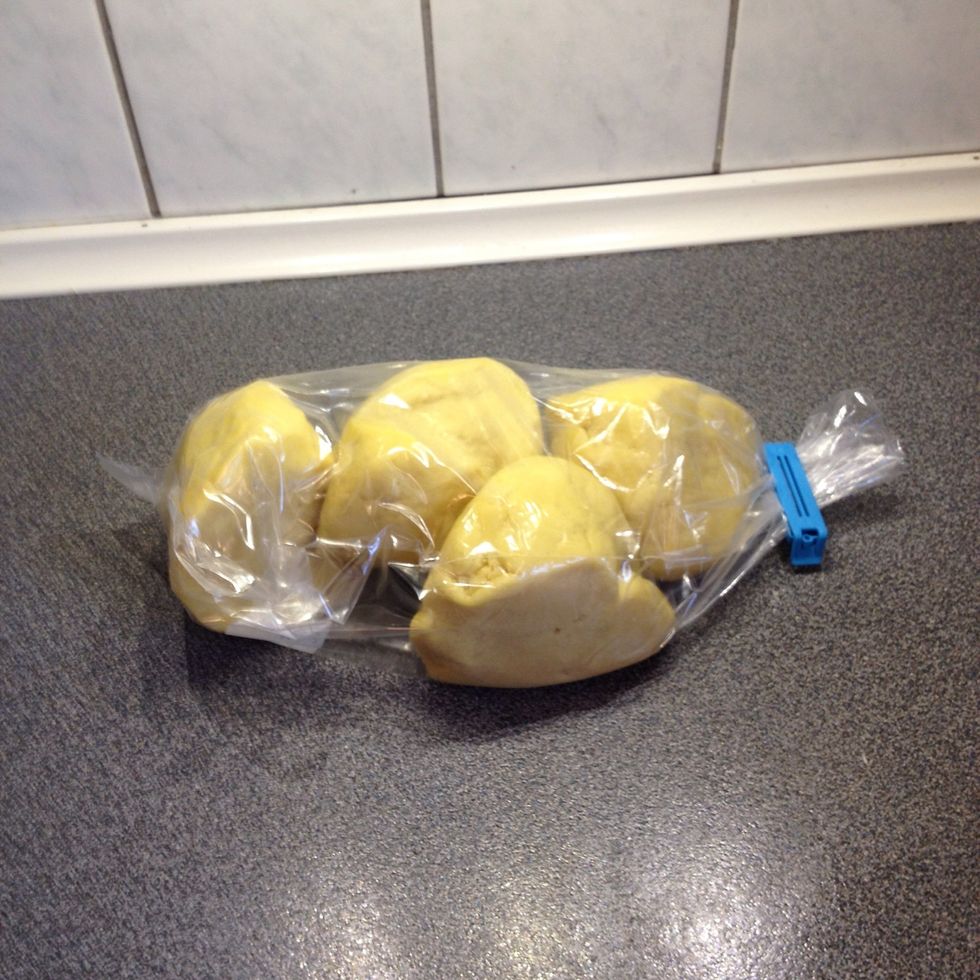 Let the dough rest in the fridge for 30 minutes while you prepare the filling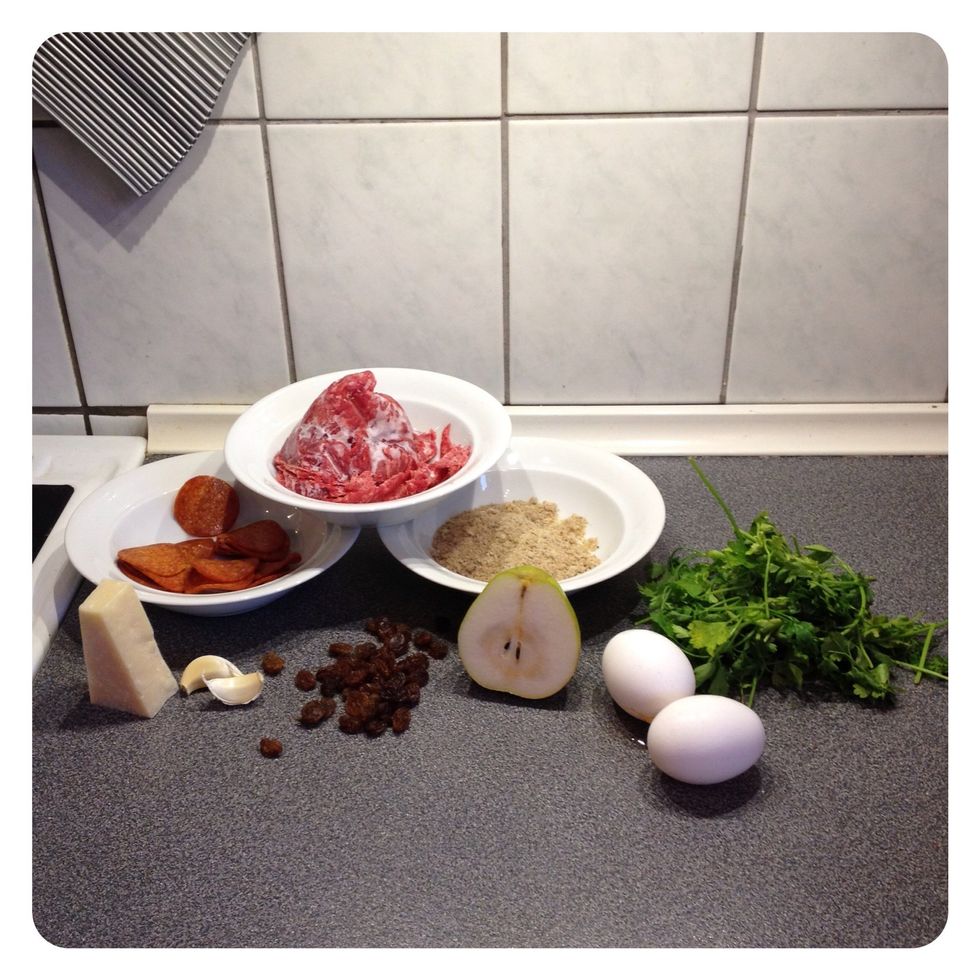 2nd task: Prepare the filling ...
Challenge: the Italian recipe said "150 g di pasta di salame". I don't know where to buy that in Denmark - But recalling the taste from San Pellegrino I decided to use 100 g pepperoni in slices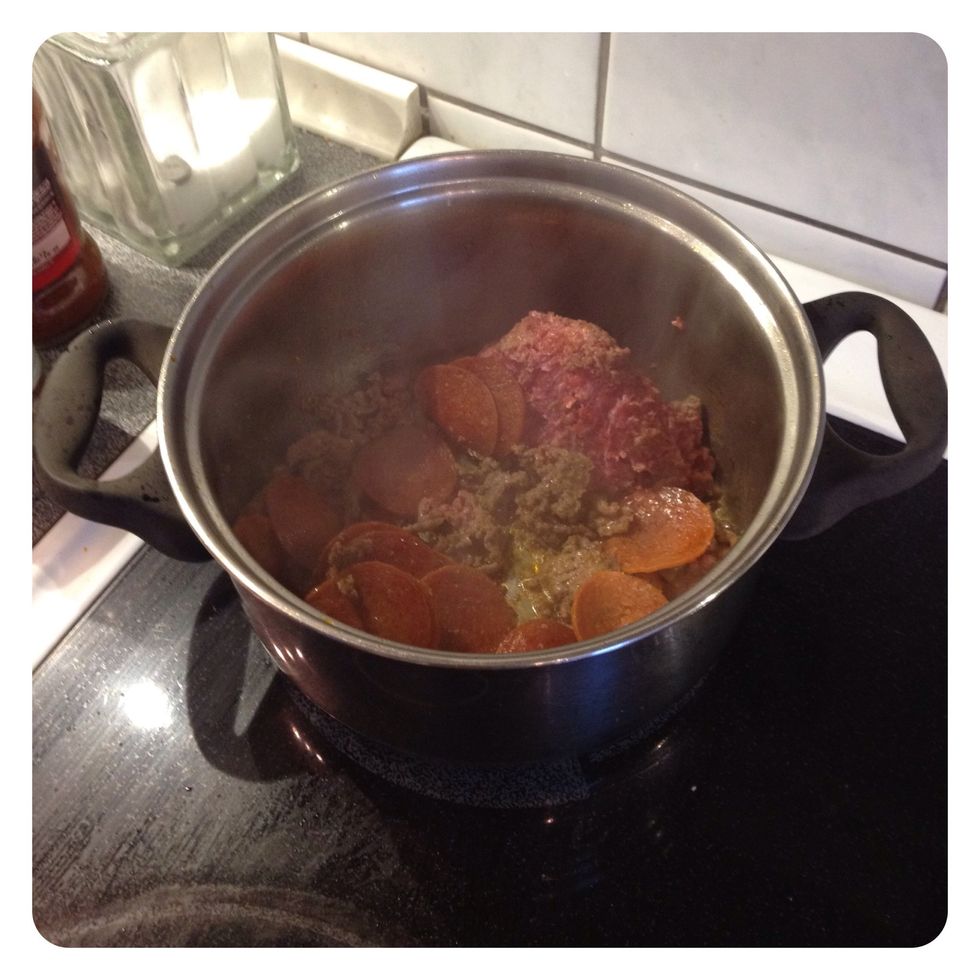 Fry the ground beef together with the pepperoni slices. If the fat from the pepperoni is not enough to fry in - you can add a little olive oil and butter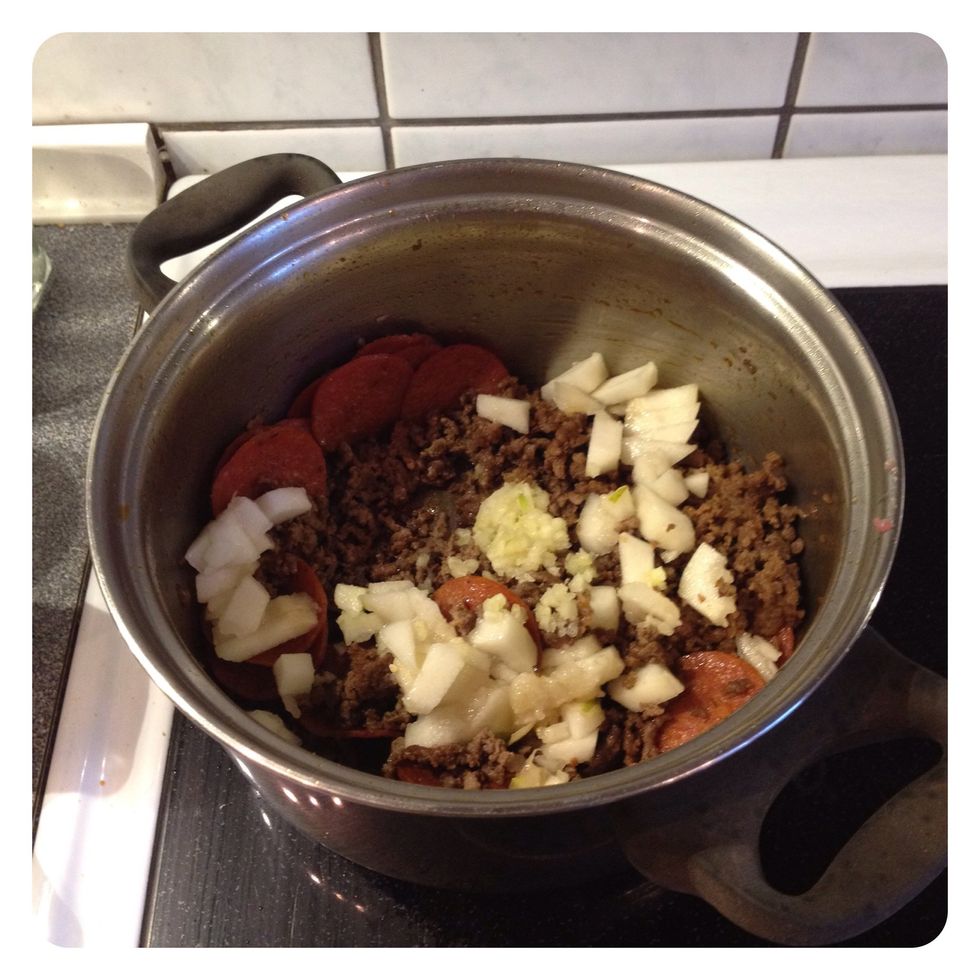 Add chopped pear, peeled and chopped garlic and parsley very finely chopped...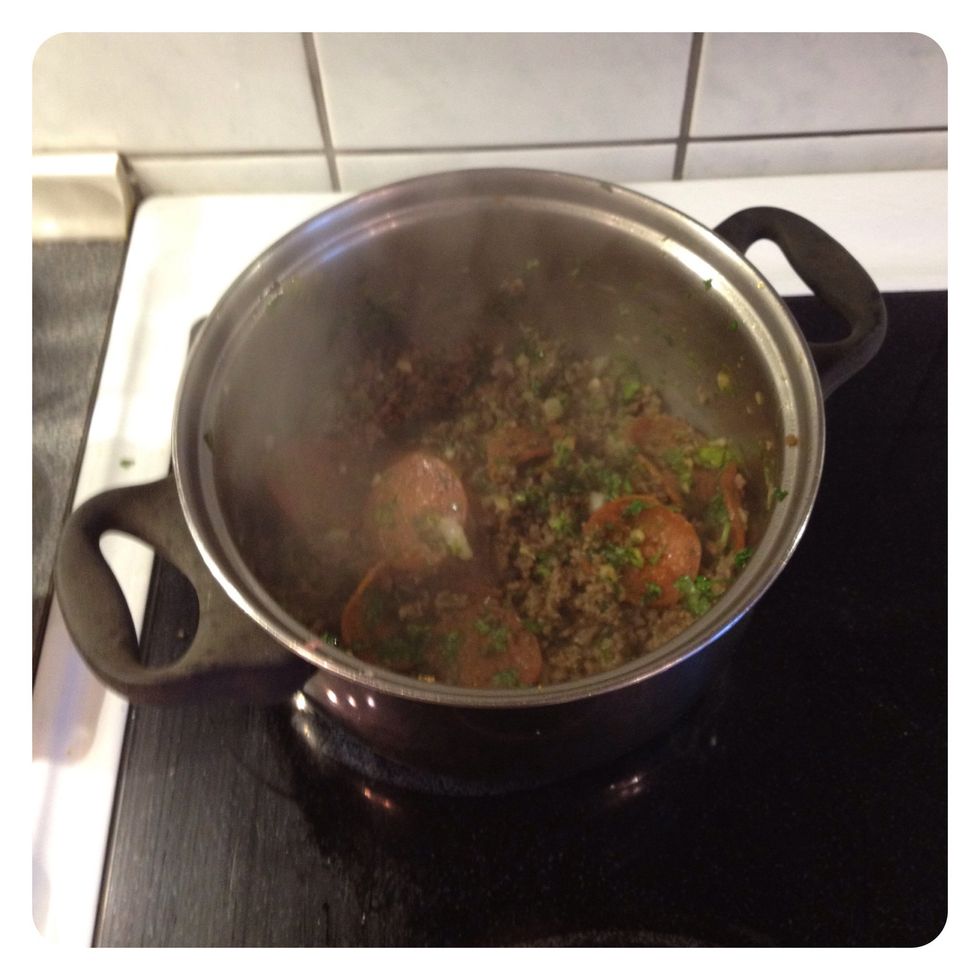 Cook a few minutes, stirring.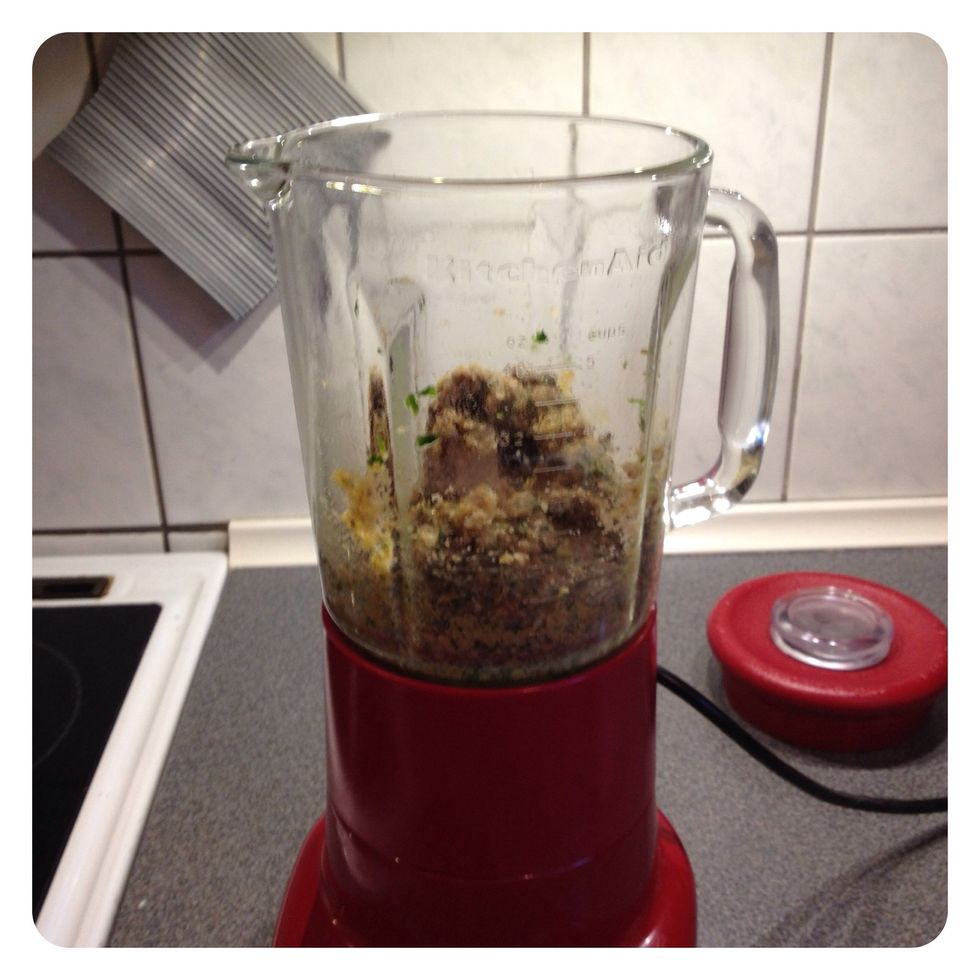 Transfer the mixture into a blender, mix it with Grana Padano cheese, eggs, crumbled macaroons, raisins, salt, pepper, bread crumbs little at a time, the mixture should be soft and not too wet
Set aside :-)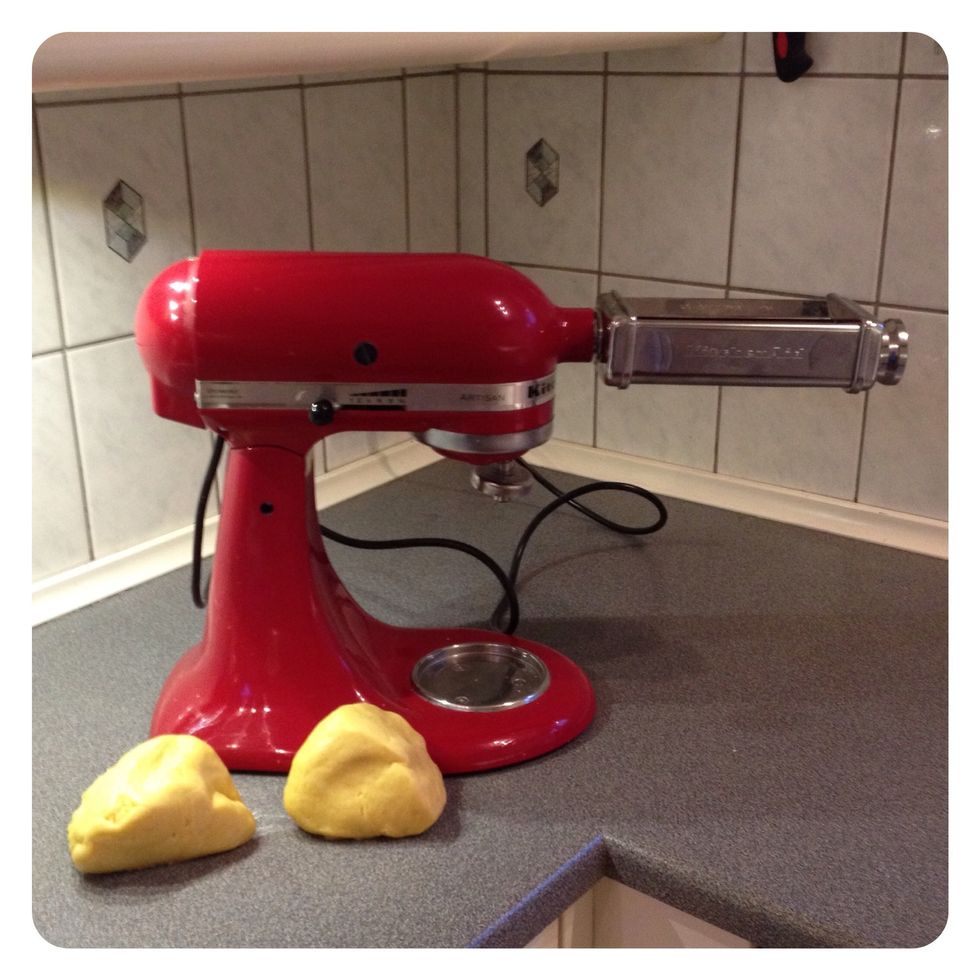 3rd task: The casoncellis. I use my KitchenAid so it's pure fun and no hard work. In San Pellegrino Marco told me he prepared 25 kg Casoncelli at a time!!! Then I'm sure it's fun AND hard work! 😱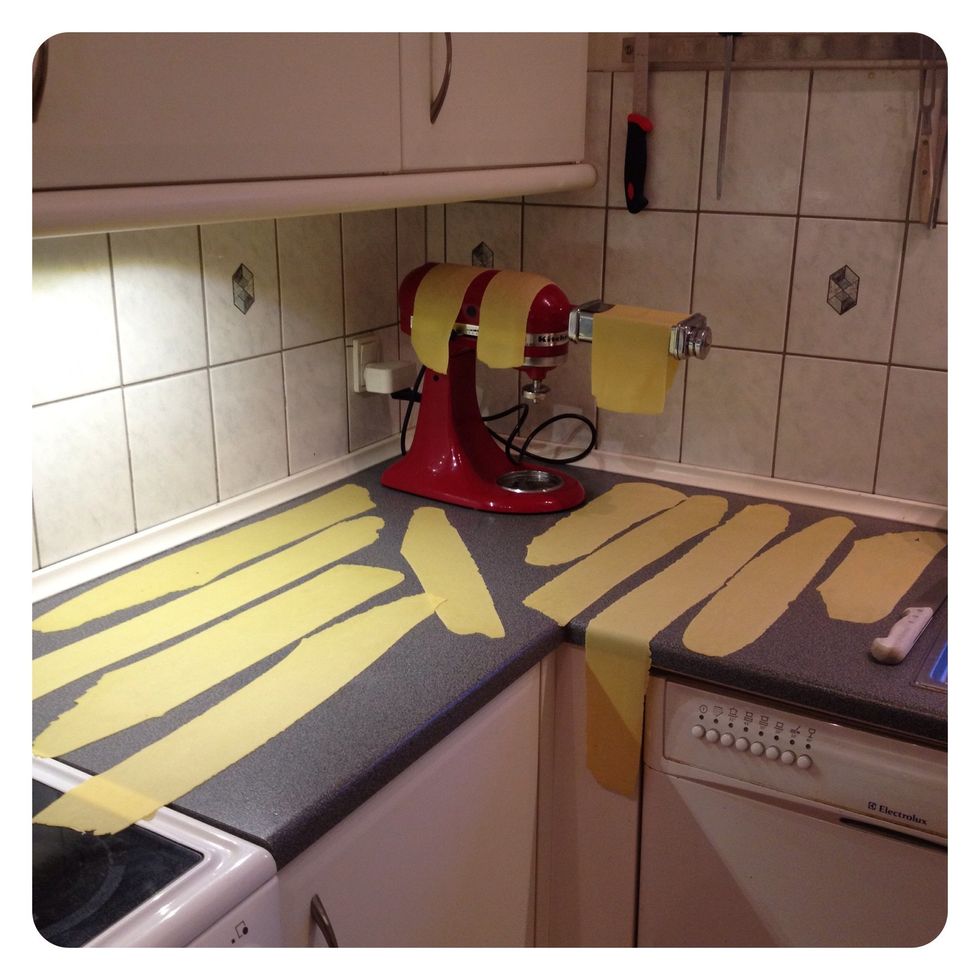 Roll out the dough ... It took 12 minutes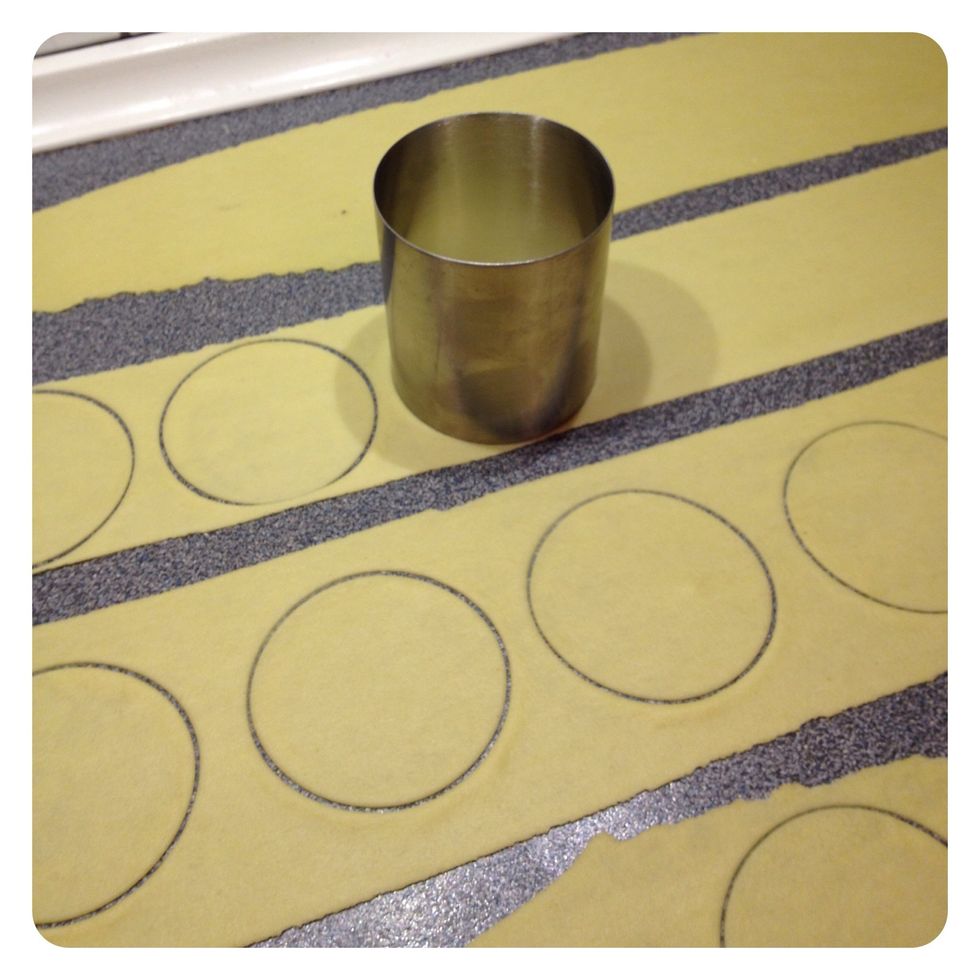 Make discs with a stencil (6-7 cm in diameter)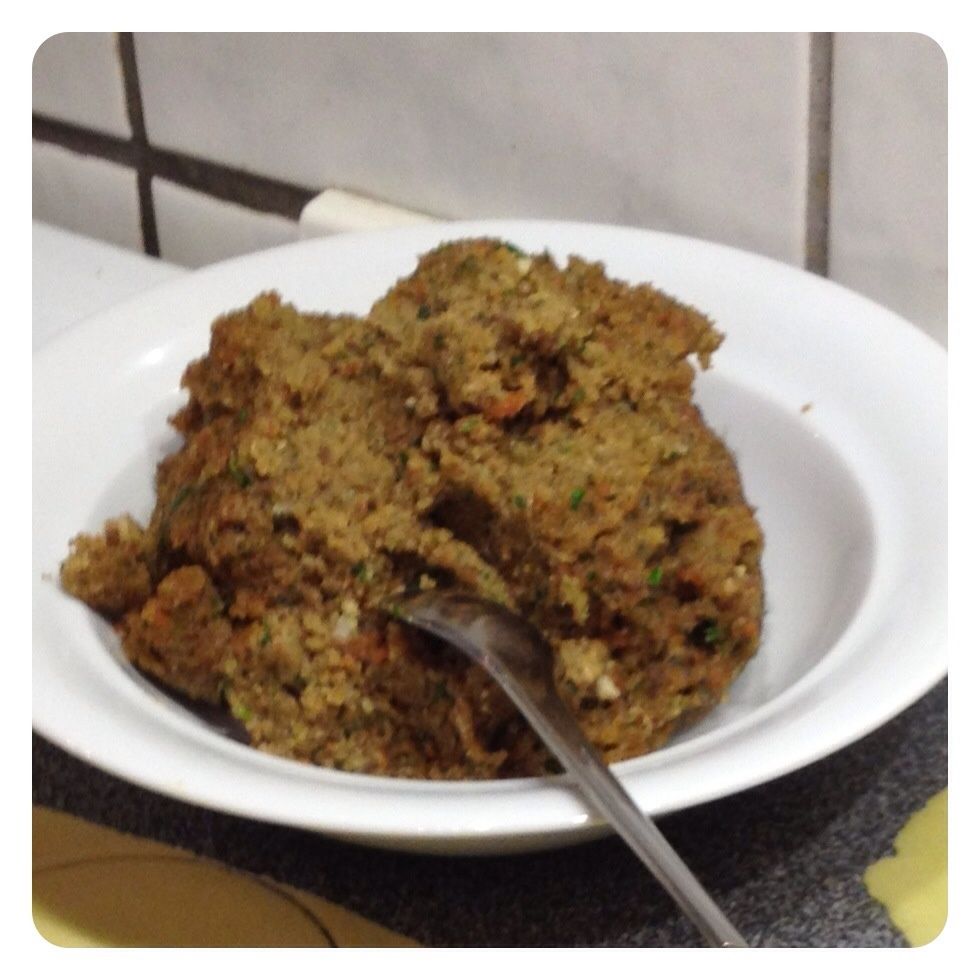 Find your filling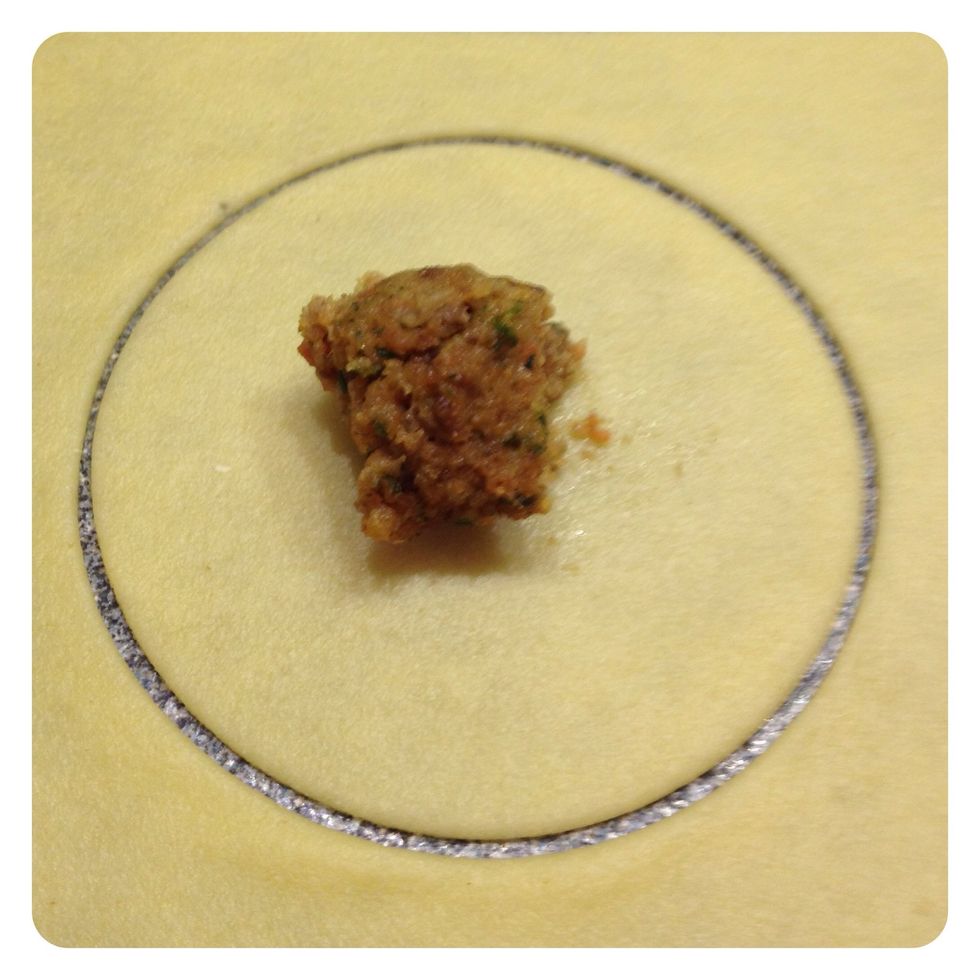 Spread a little in the center of each disc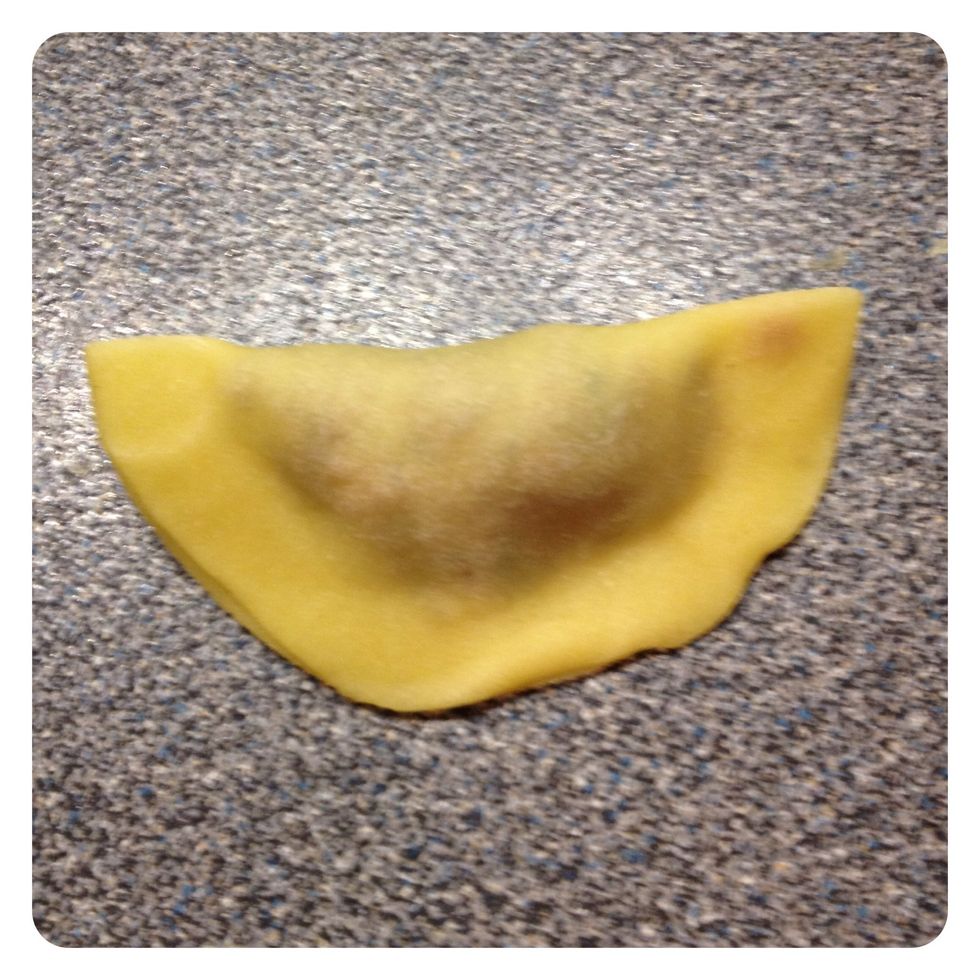 Brush the edges with water, fold the dough over the filling and close the edges to keep the filling inside when boiling later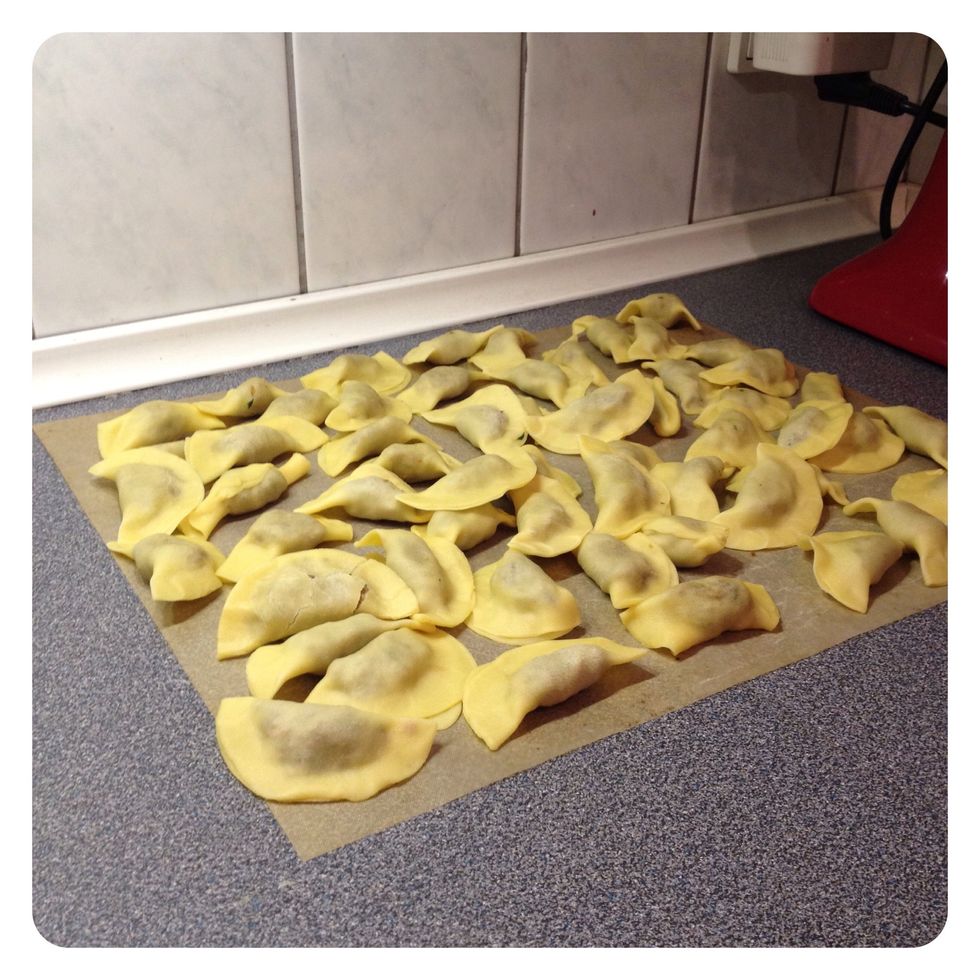 Continue .... and discover how your technique improves during the process 😍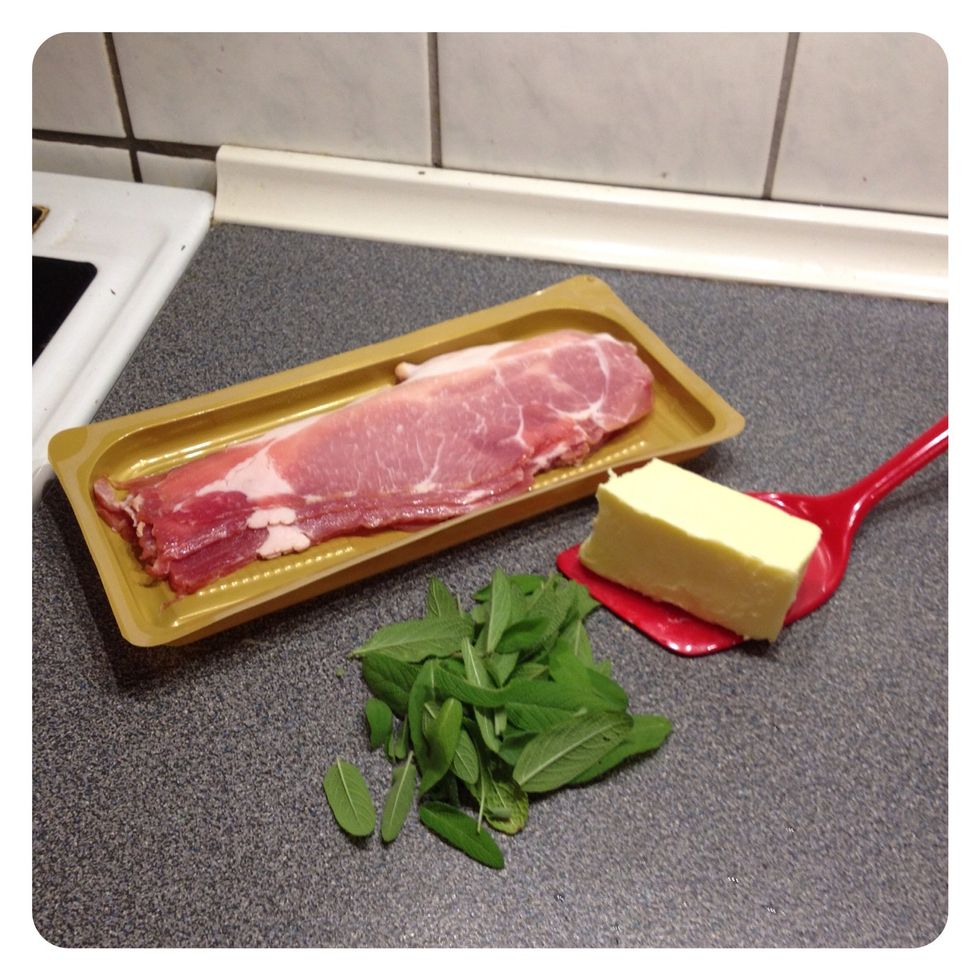 4th and last task: Prepare the sauce
Challenge: I did not have pancetta 😞 Bacon is not the same but the final result was still fabulous - so don't let minor things like this stop you from cooking 😉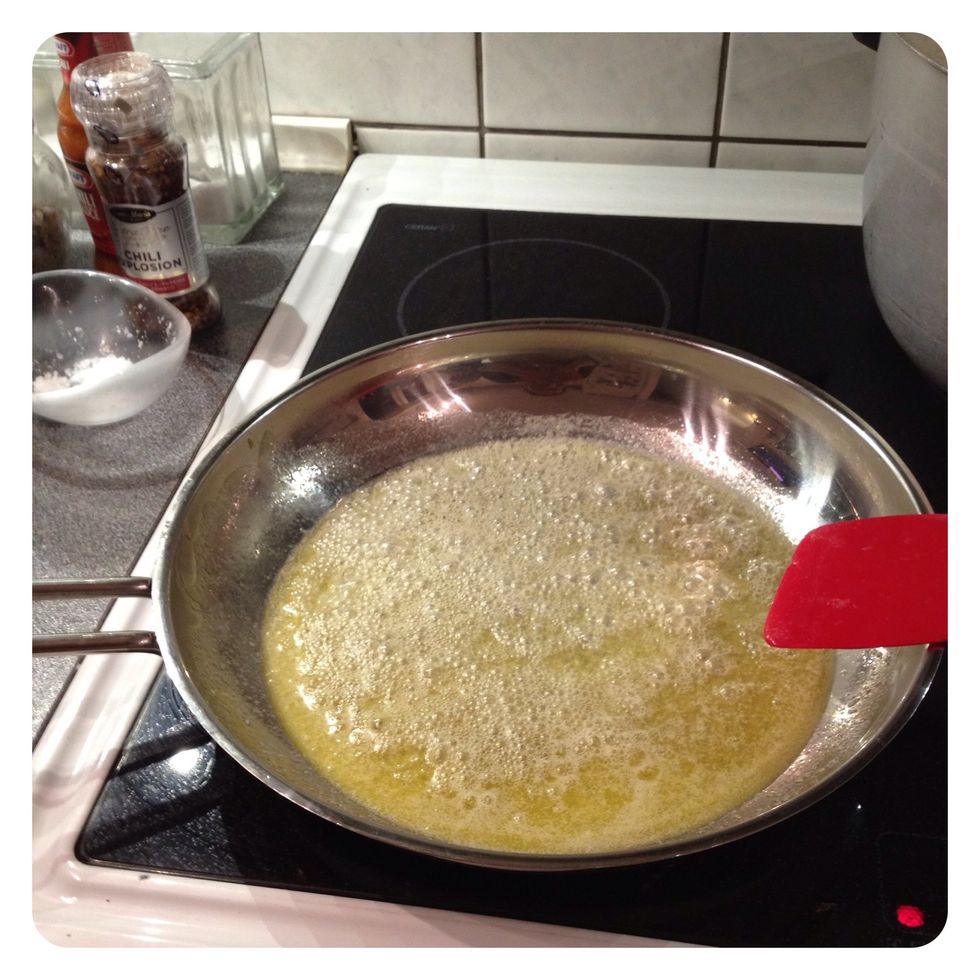 Let the butter melt in a pan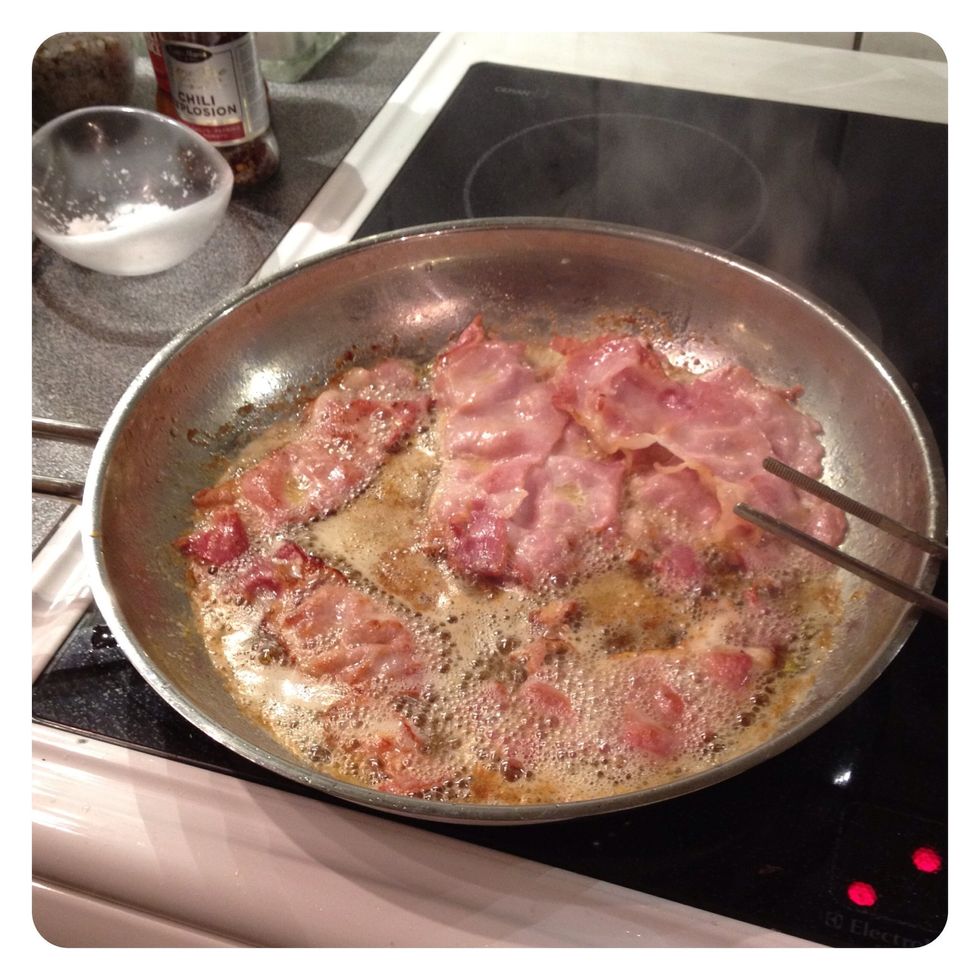 Add the bacon and fry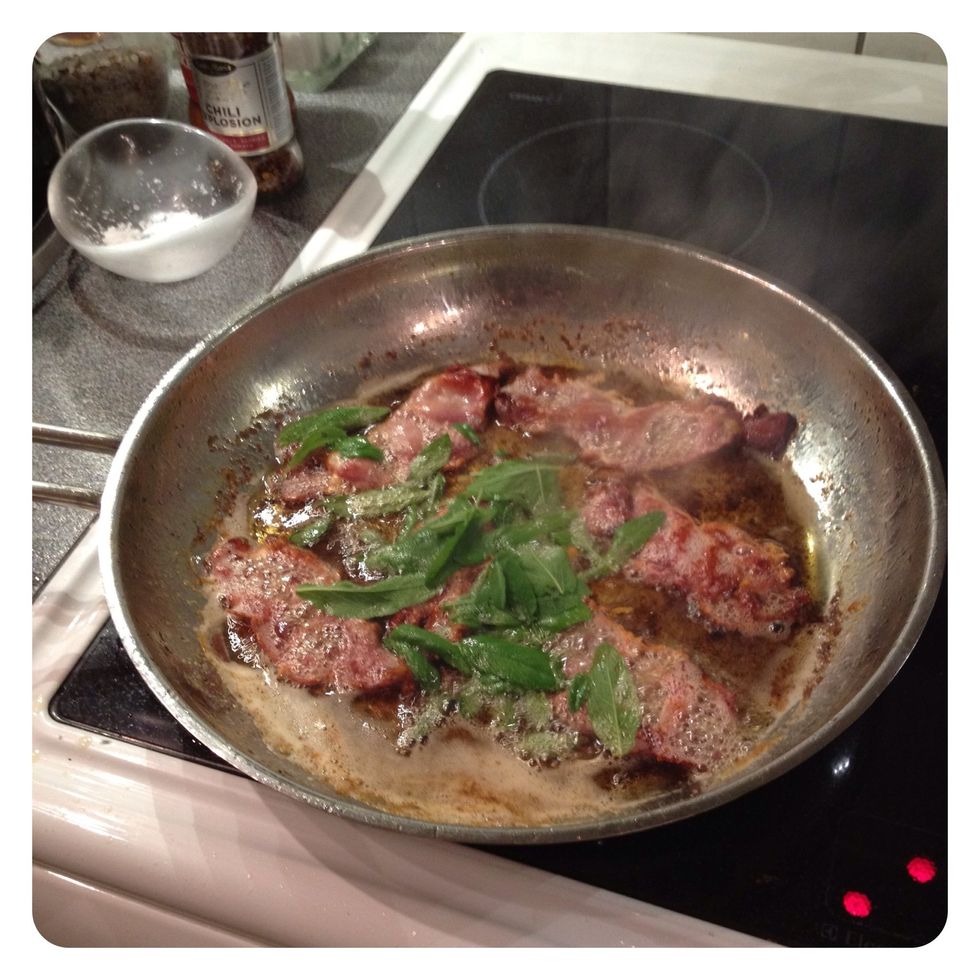 Add the sage leaves - let them fry and be crisp but not brown
Now you're done. All elements are ready - they just need to be put together 😍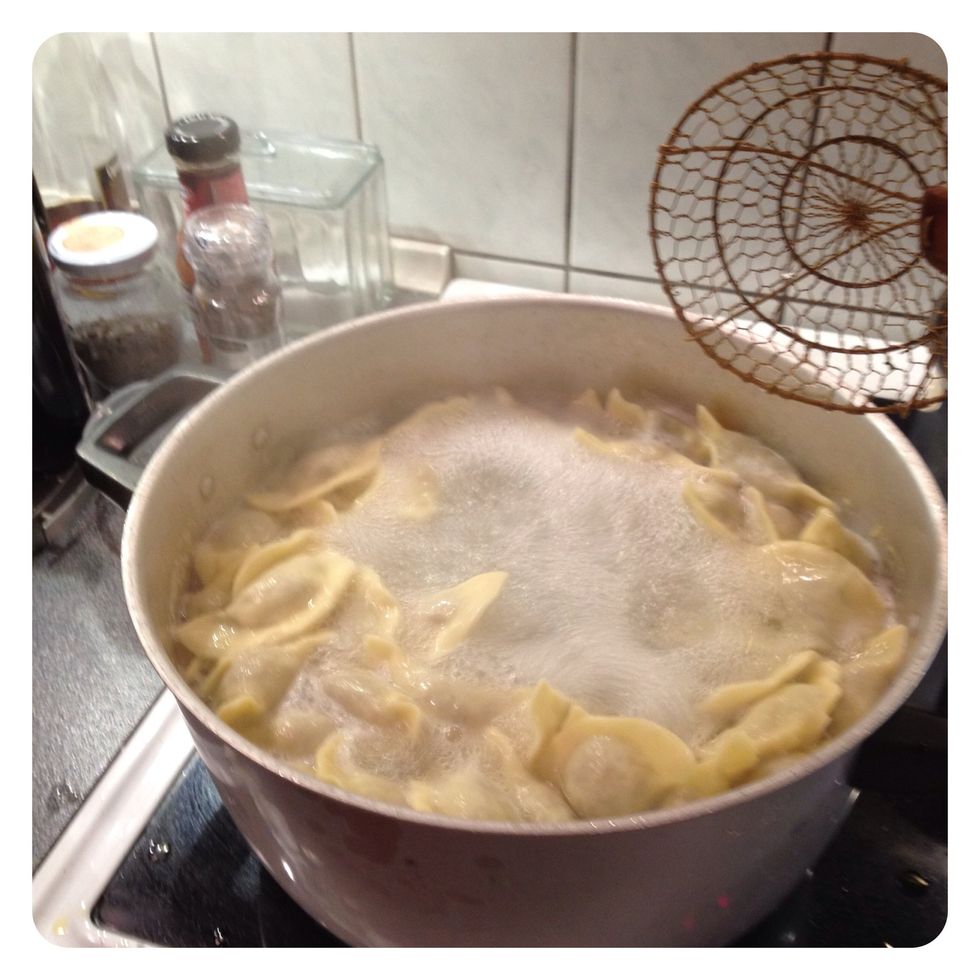 Boil in salted water for 10 minutes, drain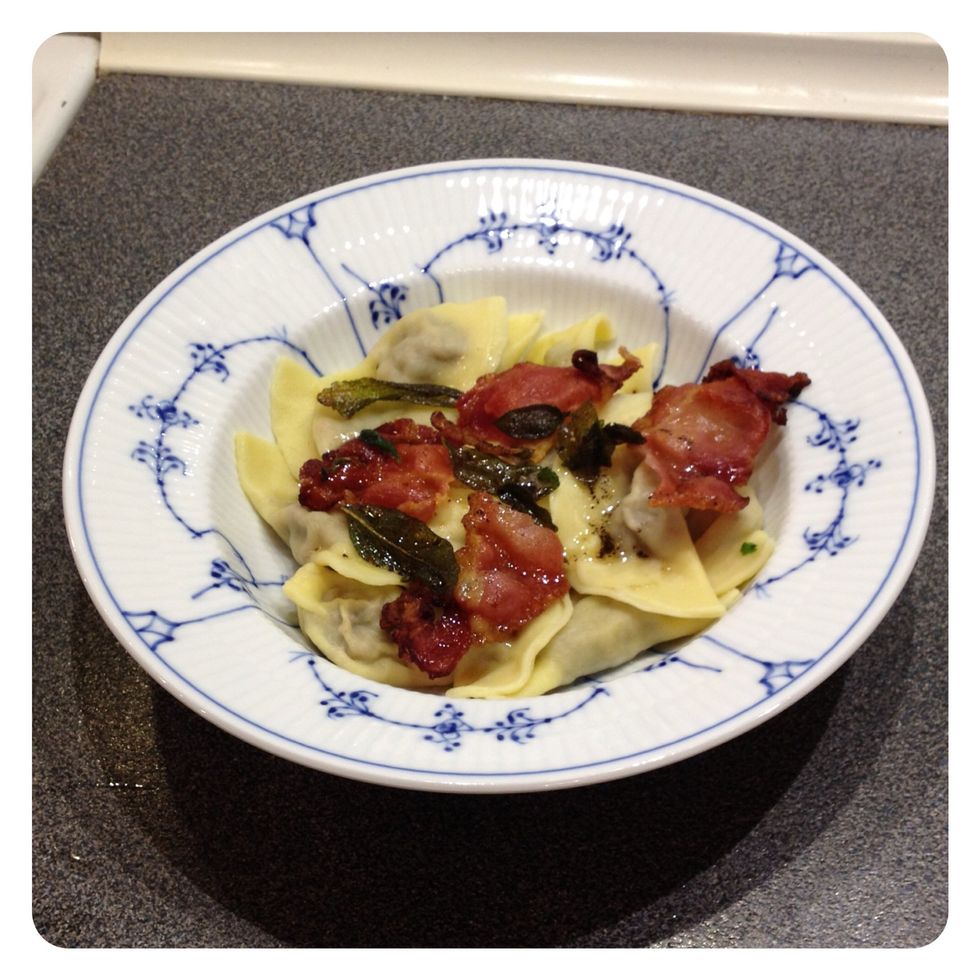 Arrange on a serving dish, sprinkle with Grana Padano cheese and butter with bacon and sage. Serve and enjoy
500.0g Wheat flour for pasta "00"
5.0 Eggs
5.0Tbsp Olive oil
150.0g "pasta di salame" / pepperoni
100.0g ground beef
60.0g Breadcrumbs
5.0 Amaretti (Almond cake / Macaroon)
10.0g raisins
1/2 Pear
1.0 clove of garlic
1.0bnch Parsley, chopped
40.0g Grana Padano
1-2 eggs
Salt
Pepper, grated
100.0g Pancetta / bacon
80.0g Butter
100.0g Grana Padano cheese, grated
Sage leaves