Make a Everyday Sweet Potato TRISCUIT Cracker Bite
35
With the maker movement in full swing, we've seen some incredible people fearlessly putting their craft out there so we've teamed up with TRISCUIT to bring you another inspirational maker story.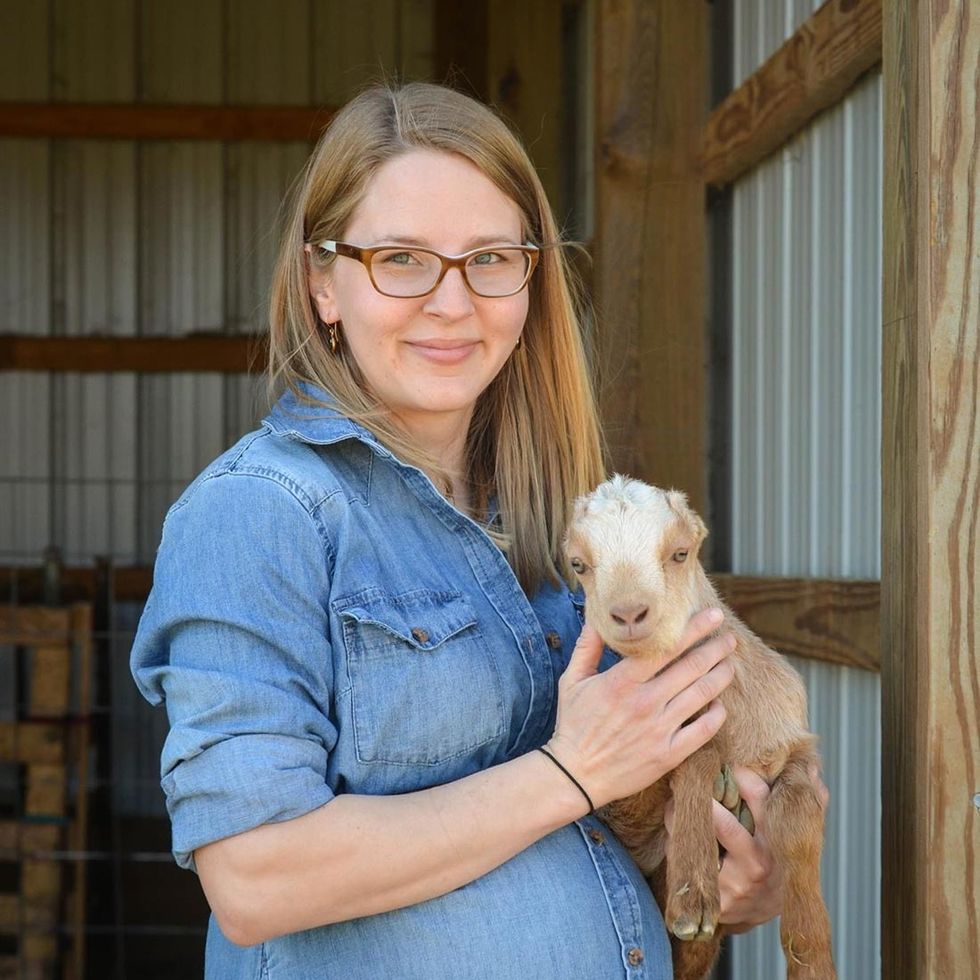 Emily Heizer Hall of Razzbourne Farms has mastered handmade goat cheese. We've found that TRISCUIT Crackers are the perfect base for gourmet ingredients, and goat cheese certainly makes that list.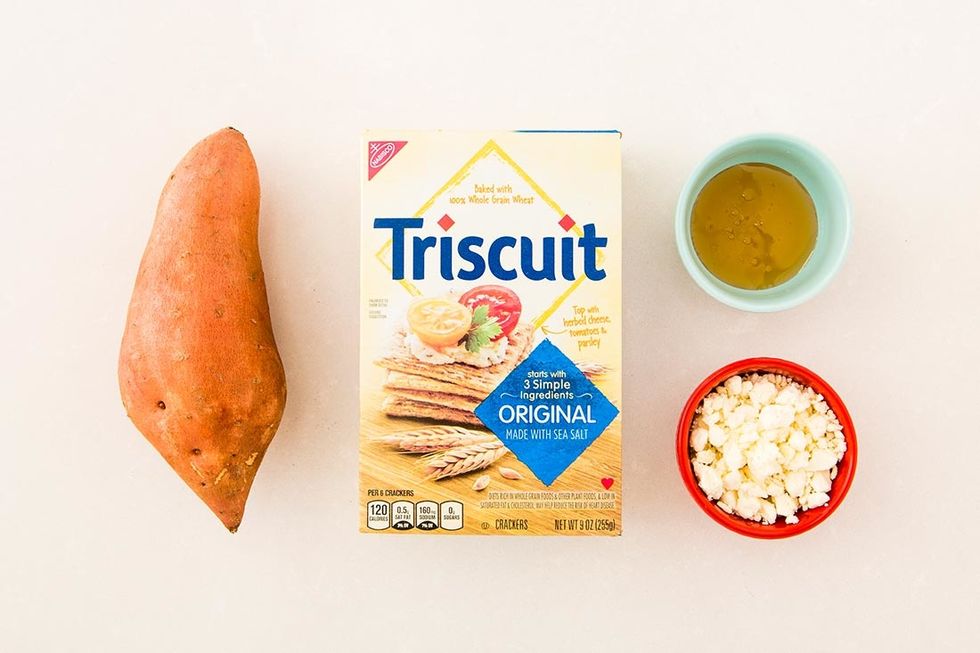 First, gather your ingredients. Make a classic baked sweet potato by puncturing the skin of your sweet potato with a fork. Be sure to poke all sides.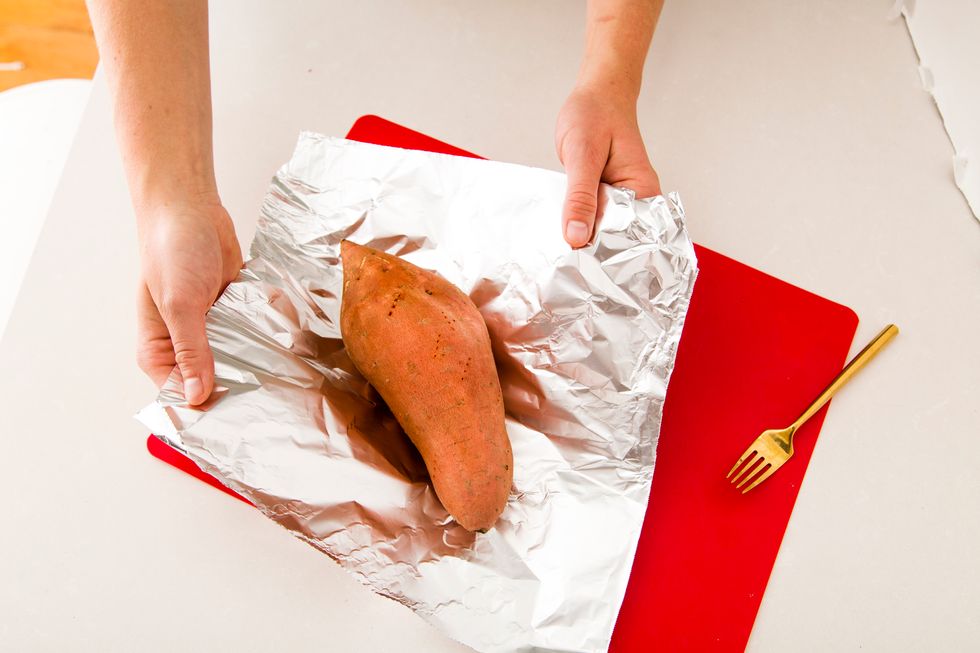 Next, wrap your sweet potato in tin foil and place it in the oven at 375 degrees Fahrenheit for 50-60 minutes, or until you can easily stick a fork in it.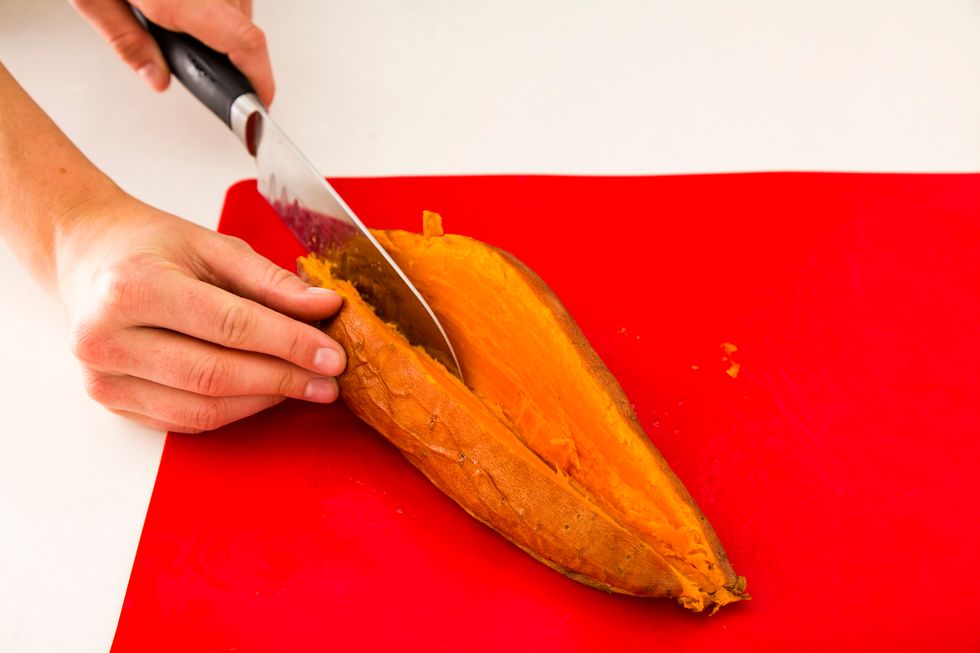 Let the potato cool, then slice down the middle with a knife.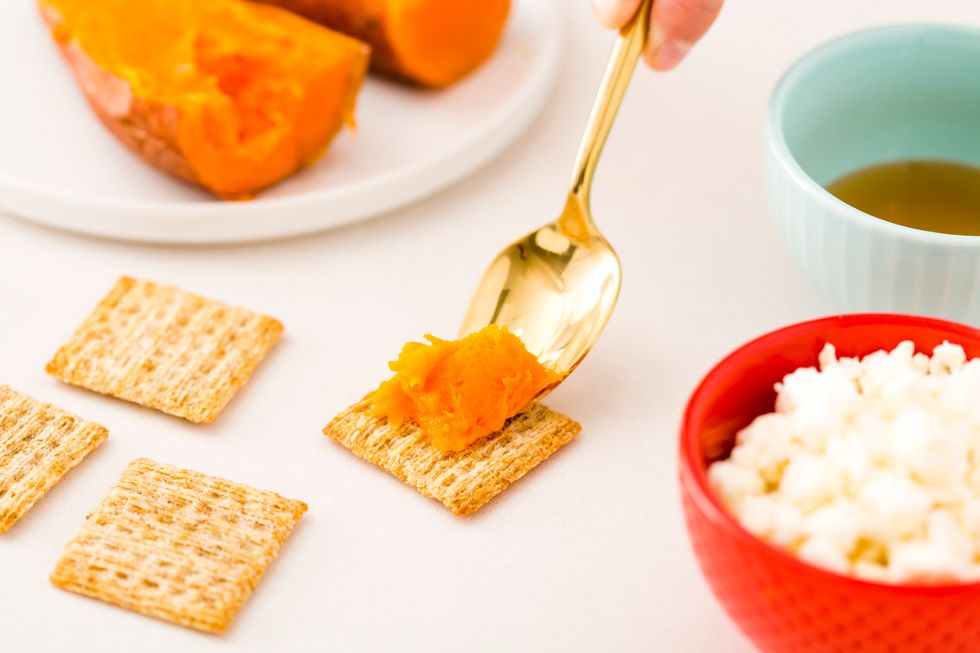 Scoop out a spoonful of cooked sweet potato and place it on your TRISCUIT Cracker.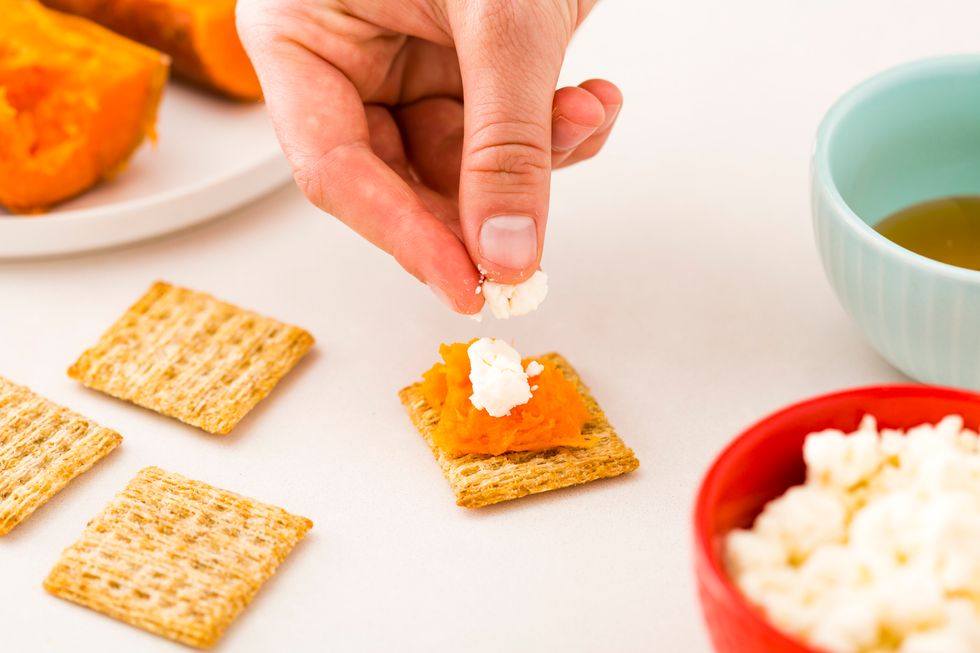 Add several bits of feta.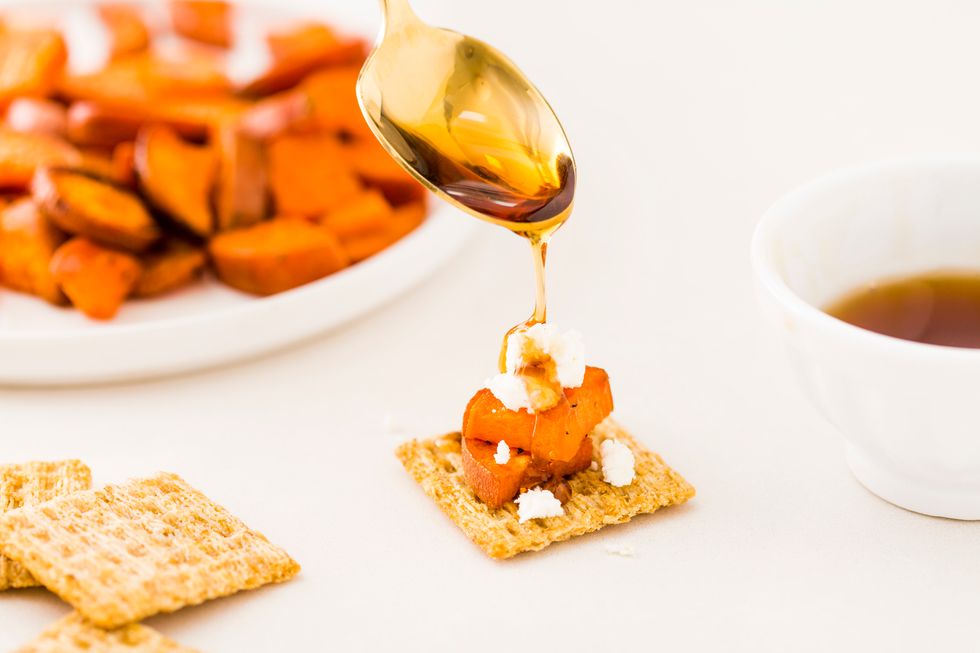 Add a drop of honey.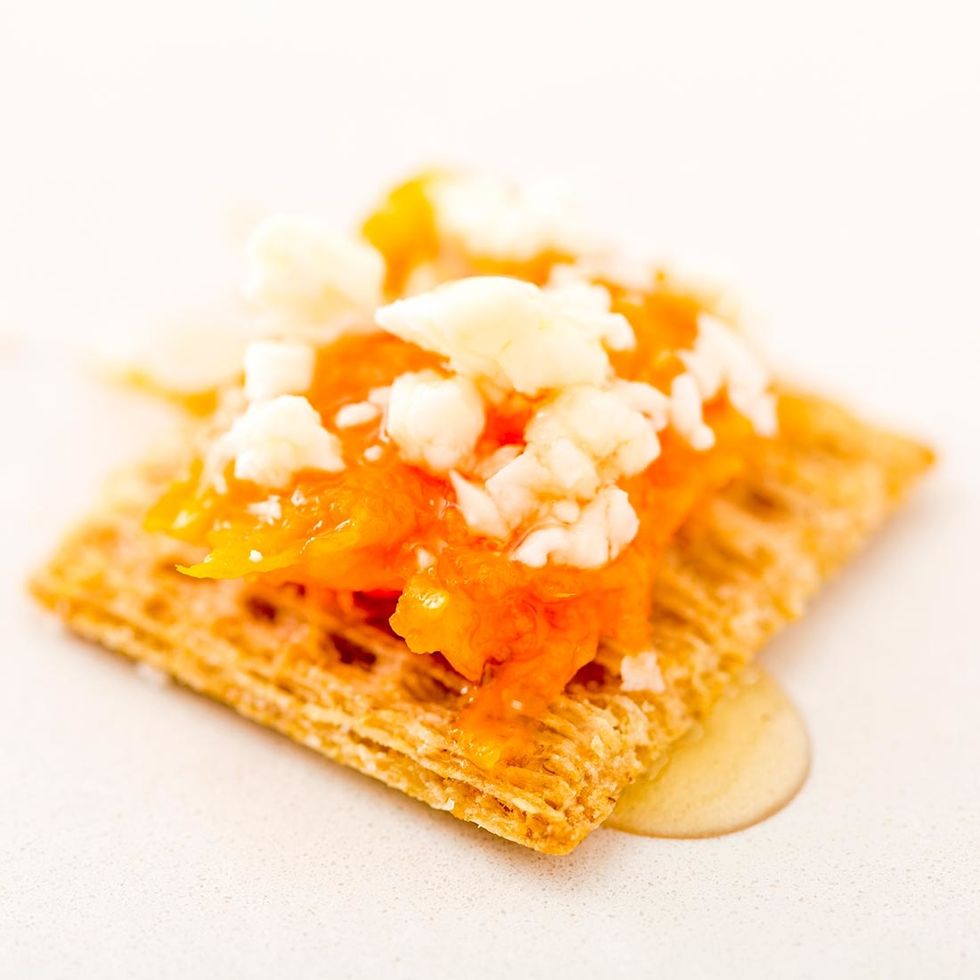 The everyday version of our sweet potato TRISCUIT is a great fit for those who desire the flavor makeup of the artisanal TRISCUIT Cracker but don't have the time to get the elevated ingredients.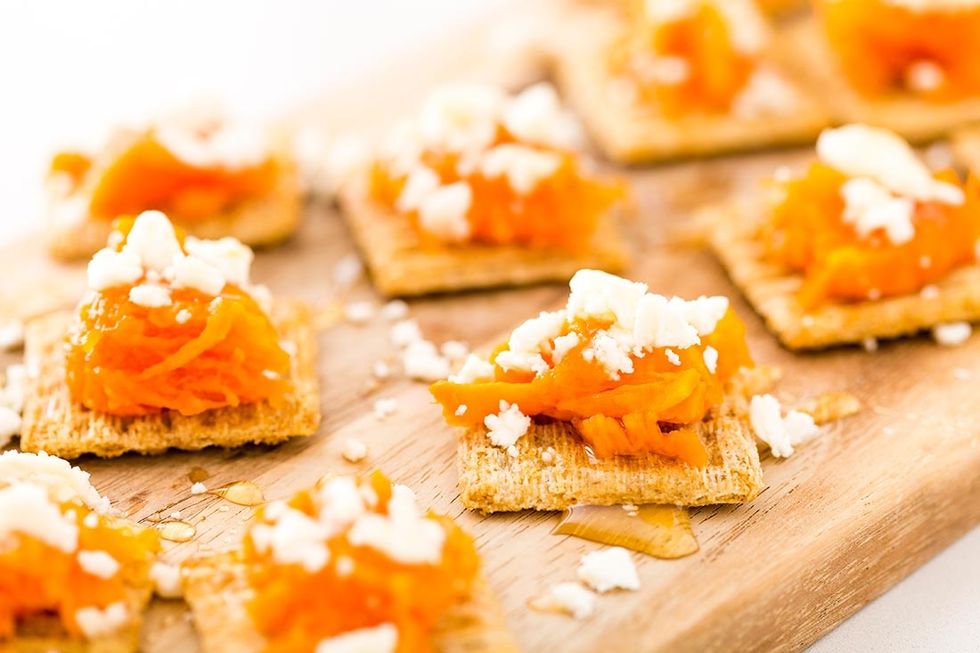 TRISCUIT Crackers were made for this topping combo — it is DE-licious.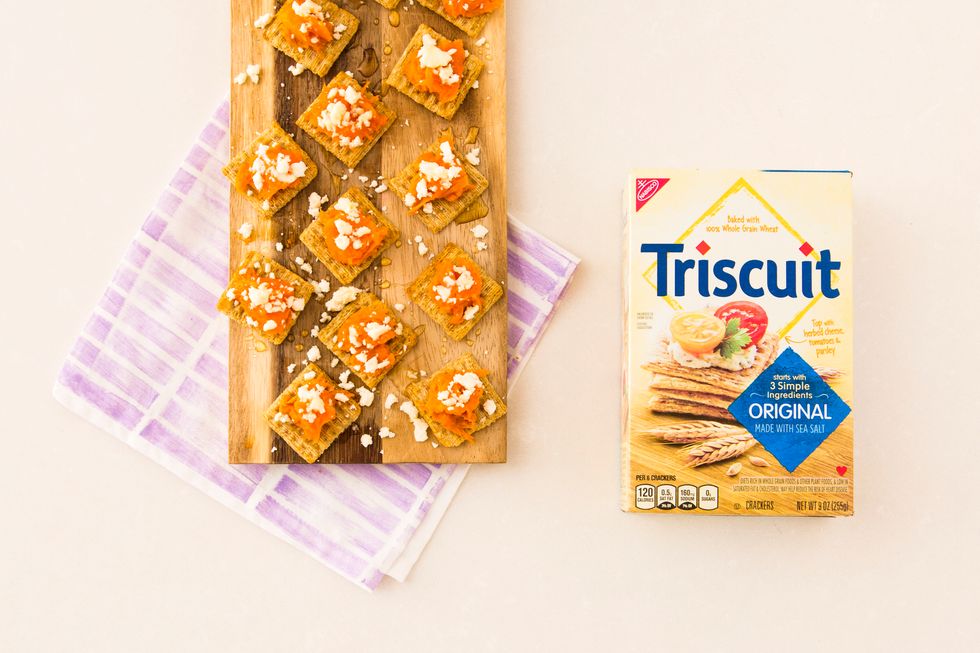 To read more about this rad food artisan, click here: http://go.brit.co/2apesR1
TRISCUIT Crackers
1.0 Baked Sweet Potato
Feta
Honey
B+C
We are the team behind B+C Guides. Feel free to message us if you have any questions or see something that could be improved!