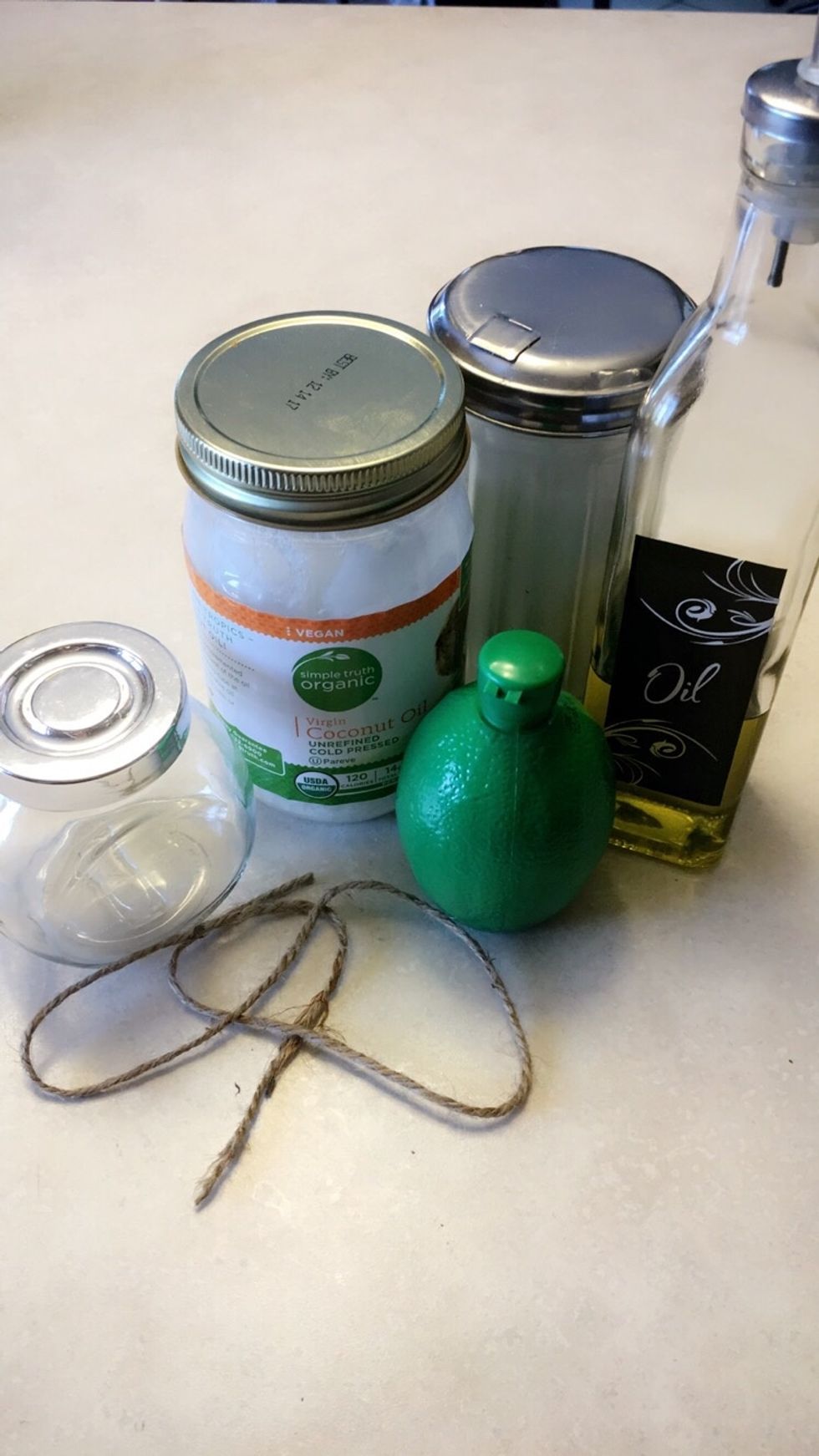 these are the things you are going to need!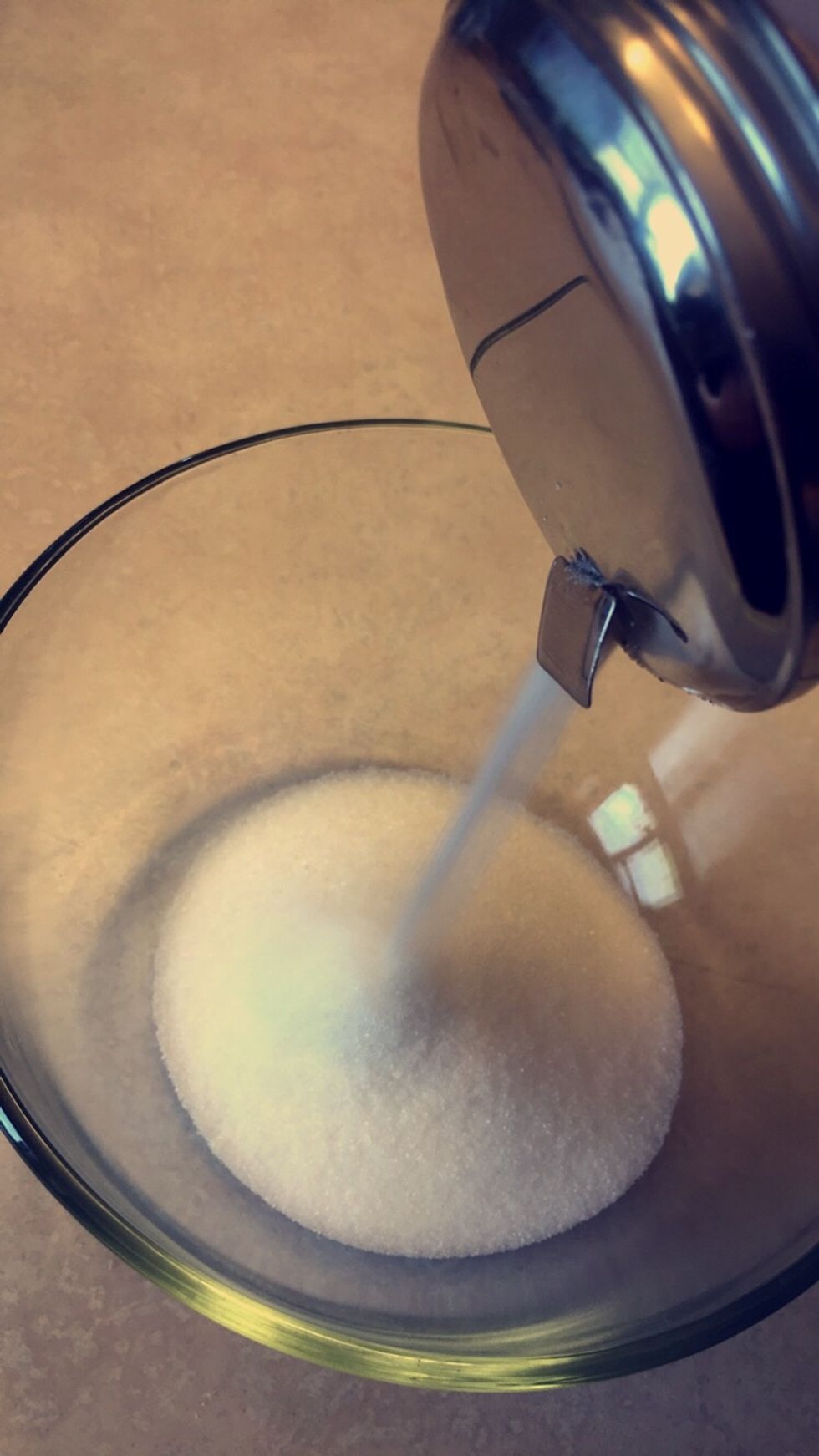 first put 1/3 cup of sugar in your bowl.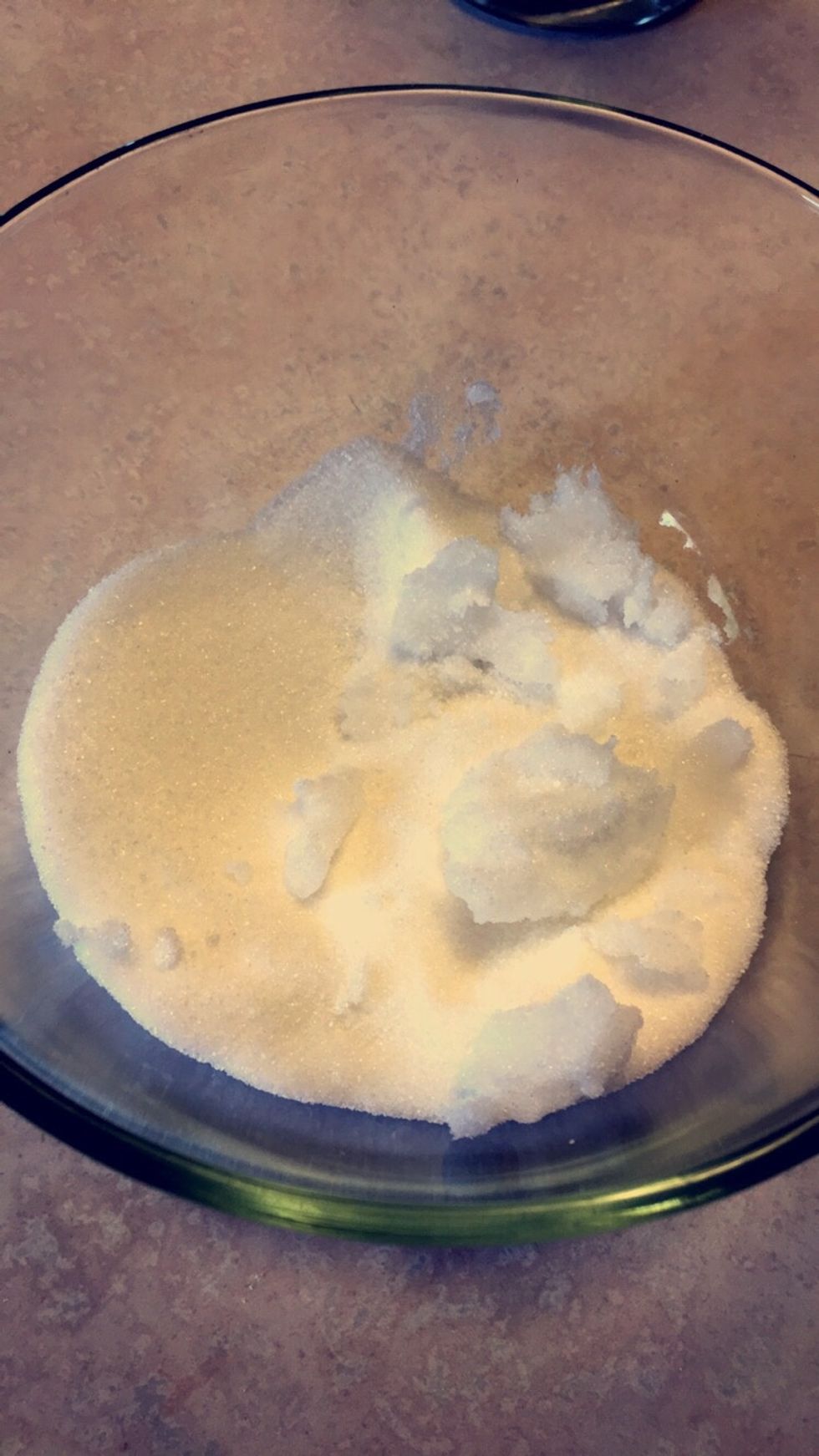 then add 2 TBSP of coconut oil to the sugar. and if you don't have coconut oil then just use 1 TBSP of oil. and if you think you need more coconut oil then add more😚
I added oil to my mix with my coconut oil so it makes It less thick.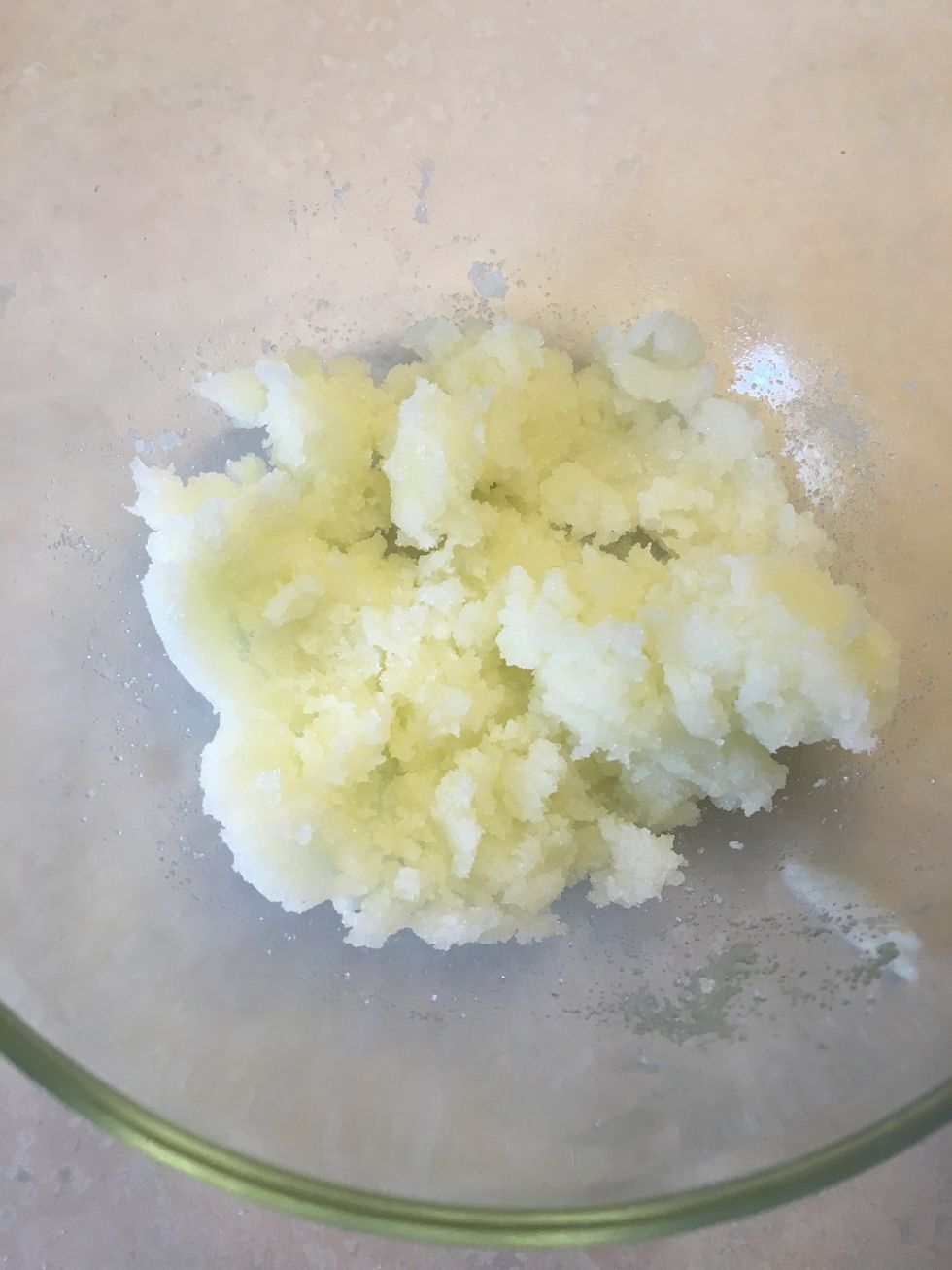 then add 11 drops of lemon or lime juice!
then you can add some lavender scents to the mix to make it smell good☺️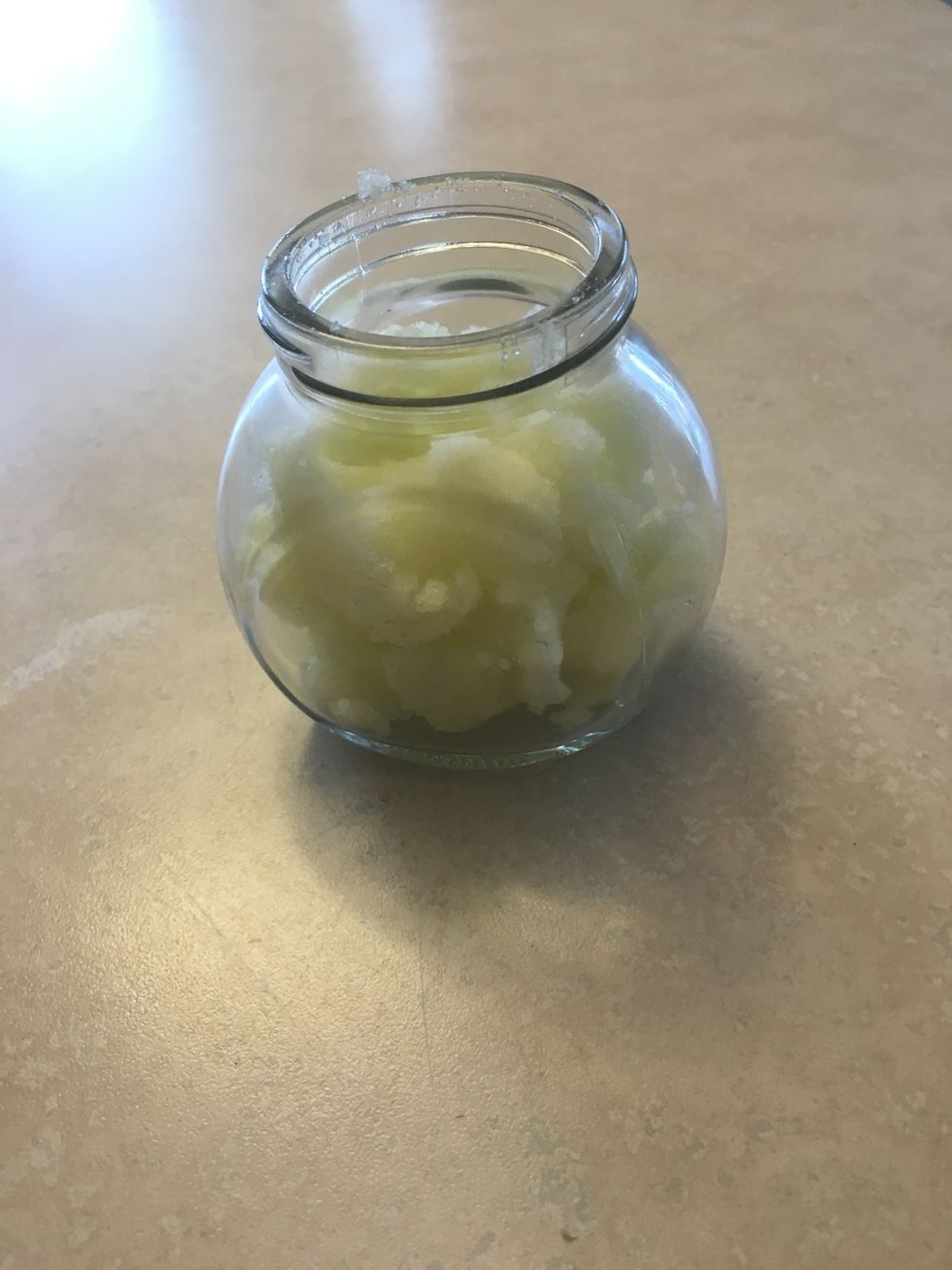 then pour the mix into the jar!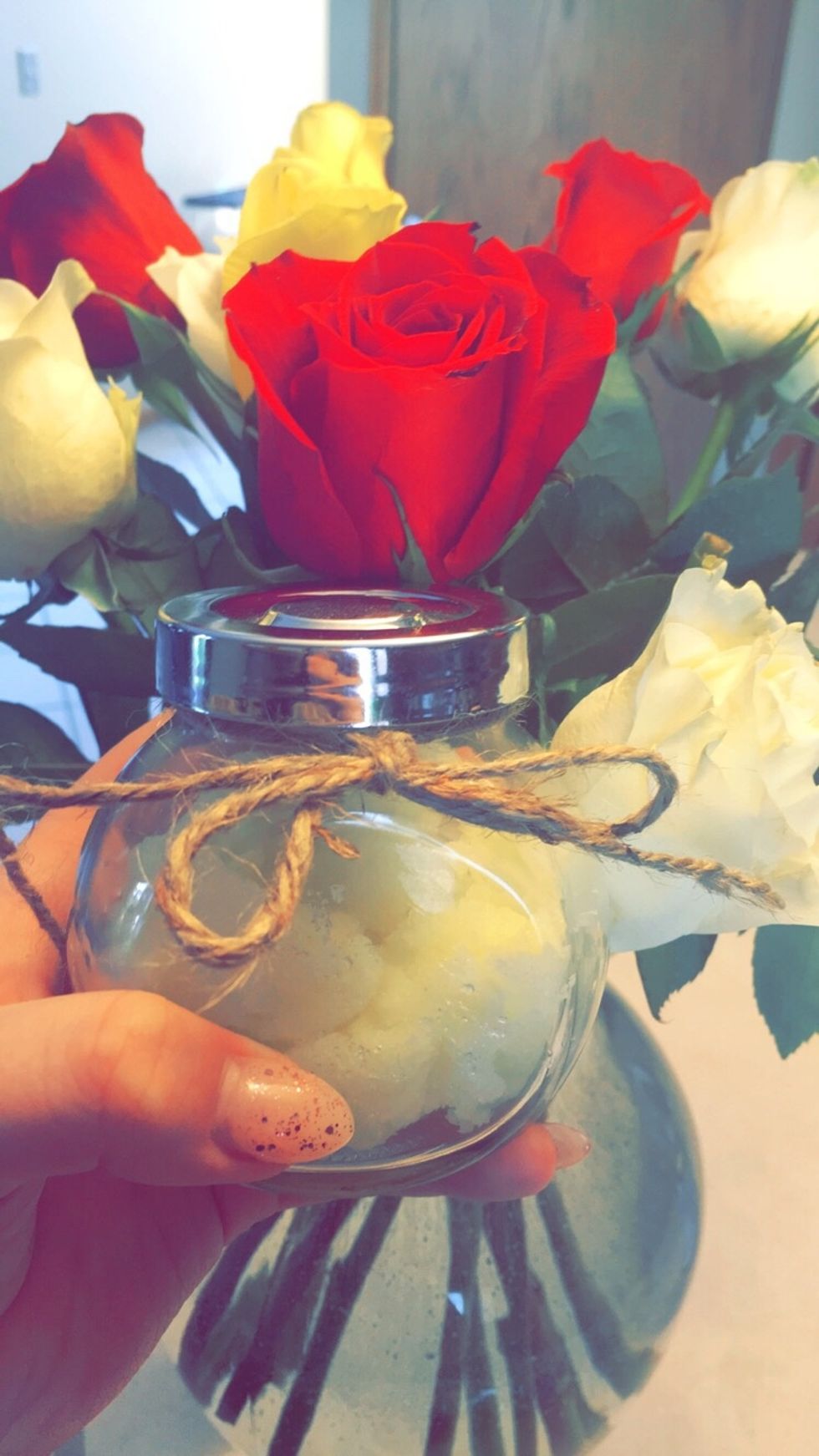 then tie a bow on your jar and your ready!!
these salts are like a lotion. it smooths out your skin and makes it nice and healthy!
small jar
ribbon (optional)
lime or lemon juice
cocunut oil
sugar
bowl