No, this is not a guide for giving birth in The Netherlands. As I learned from my friend Christine, it's a delicious oven-baked puffy breakfast pancake. If a popover and a pancake had a baby. . .
105
"What's for breakfast?" I asked my friend Christine upon arrival at her house one morning. She replied, "We're having Dutch Baby."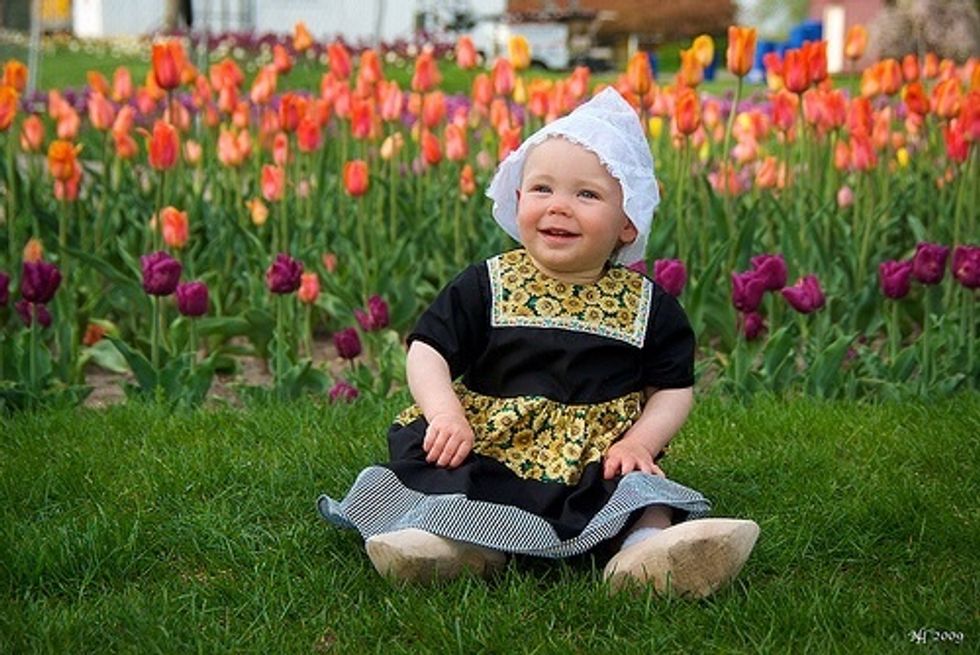 And I'm like, what the . . . ?! Dutch Baby?! And she says, "No, no, not what you're thinking - it's an oven baked pancake that's similar to a giant popover." I AM intrigued. I want to know more. . .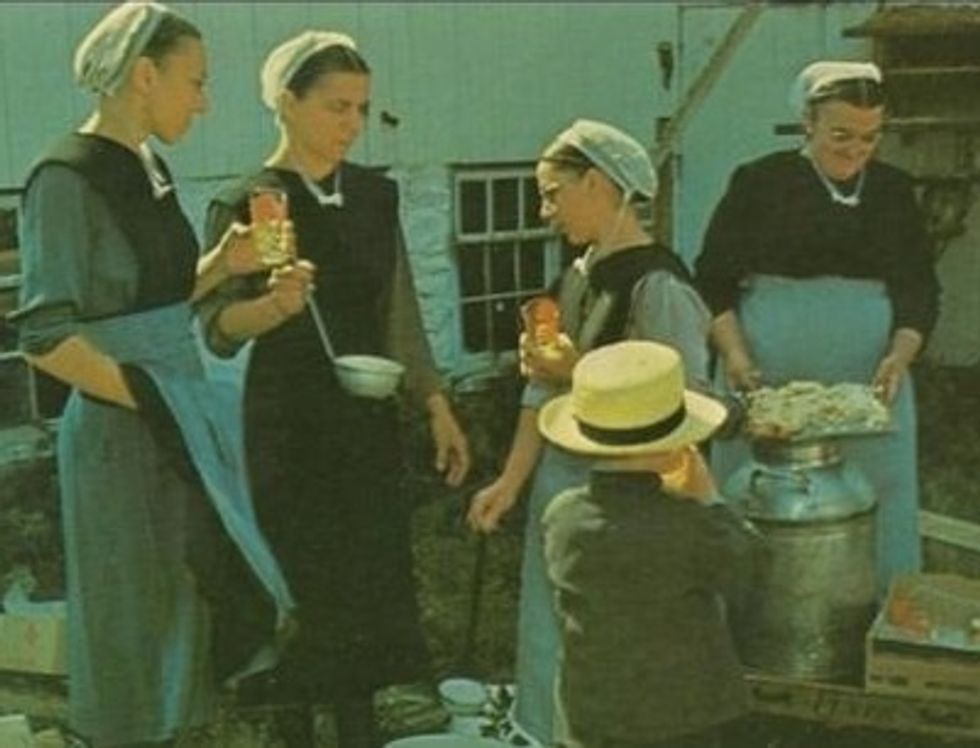 I learn it's actually German in origin, derived from the German "pfannkuchen" & first made in a Seattle restaurant. The "Dutch" refers to German-American immigrants known as the Pennsylvania Dutch.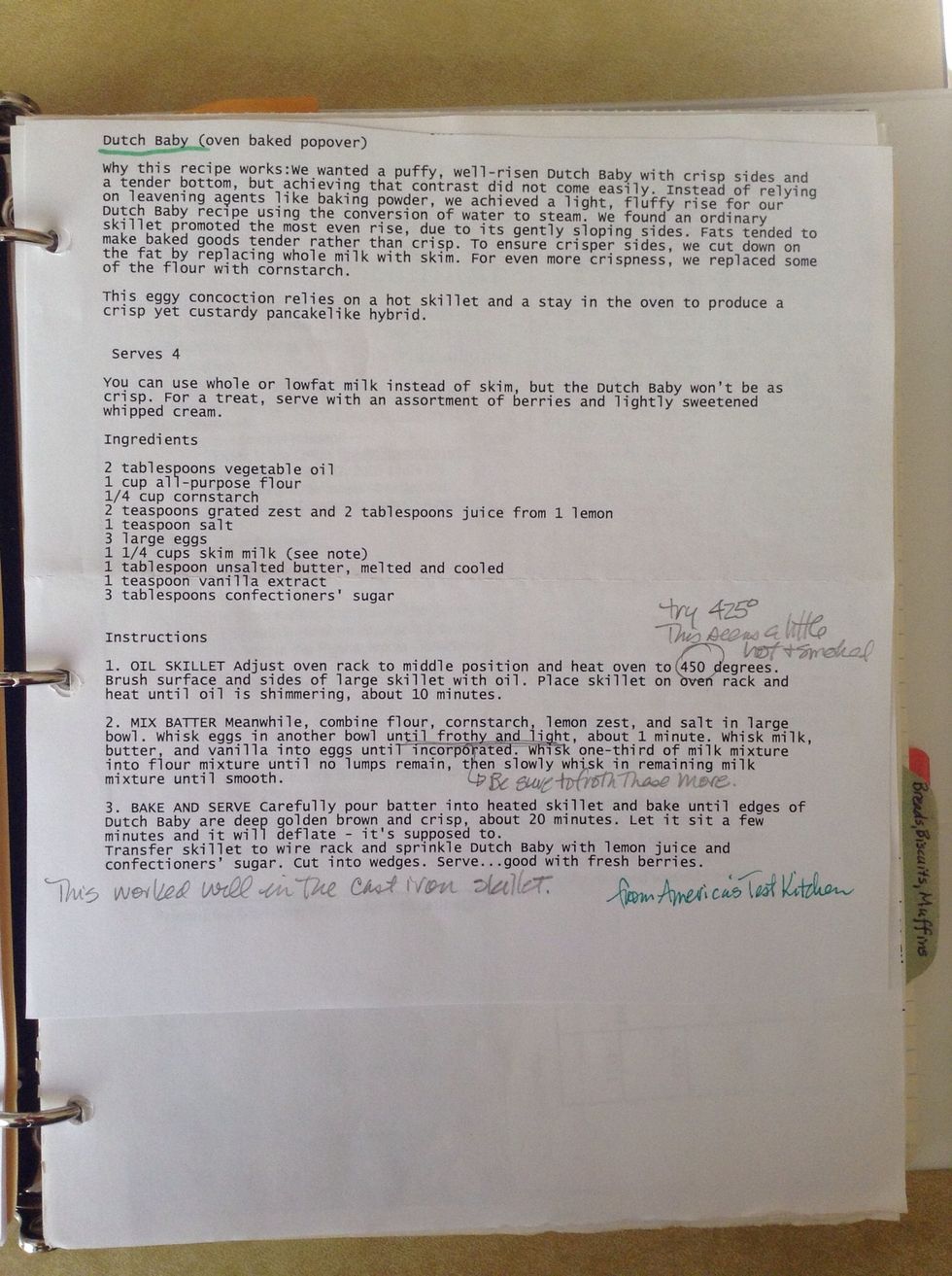 But enough background! Let's get cooking! Christine gave me her recipe (that she adapted from an America's Test Kitchen recipe) so I could share it with you and the Snapguide community!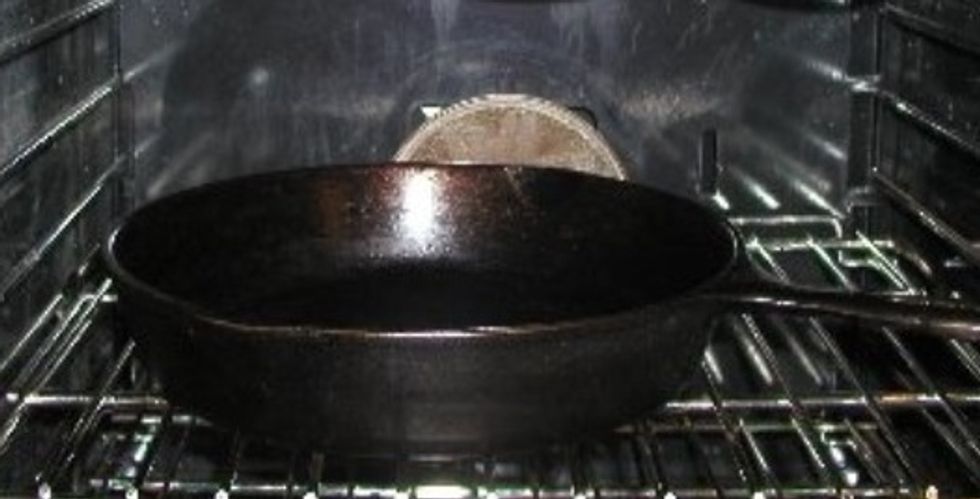 Adjust oven rack to middle position and preheat oven to 450°F. Brush the surface and sides of a large skillet (cast iron best) with oil. Put in the oven and heat 10 minutes, until oil is shimmering.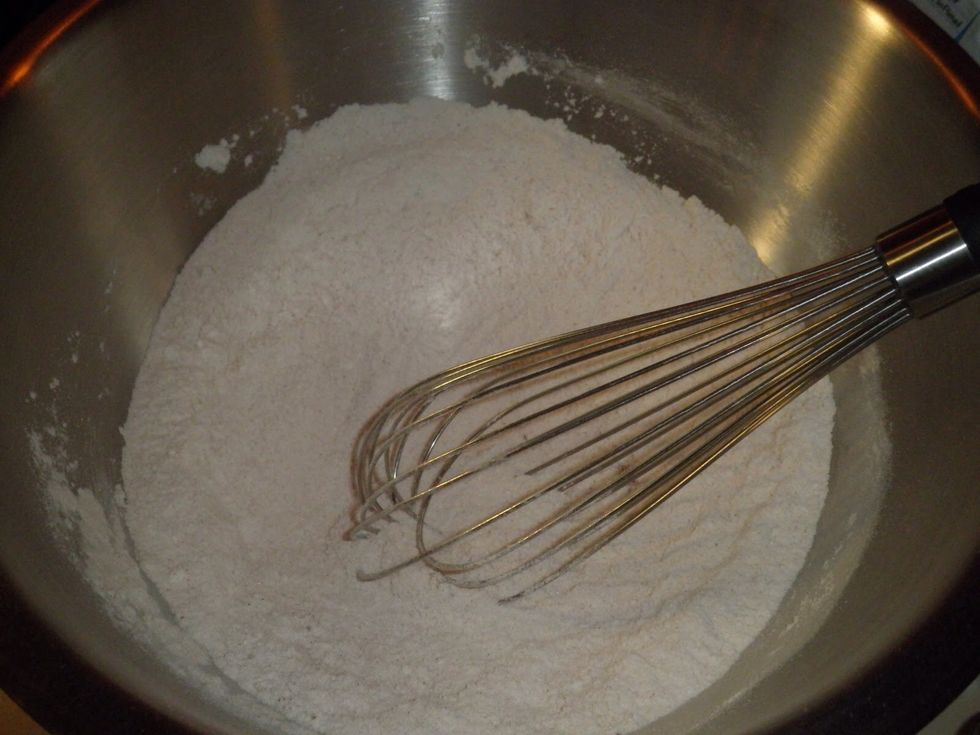 Meanwhile mix flour, cornstarch, lemon zest and salt in a large bowl.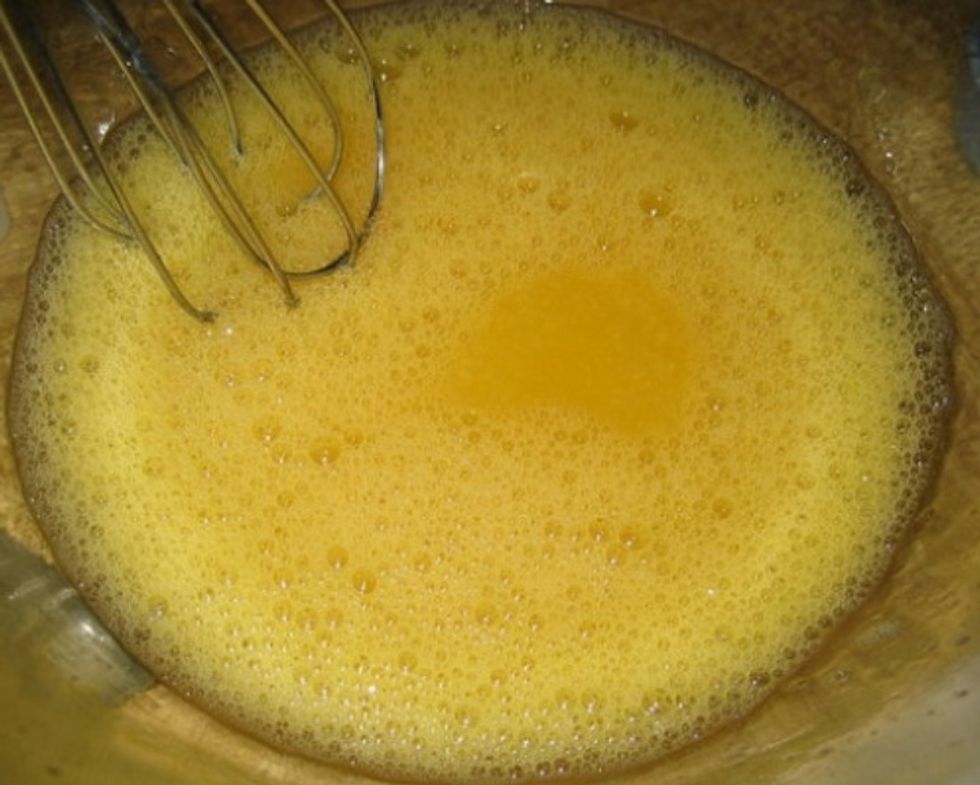 In another bowl, whisk eggs until frothy and light, about 1 minute.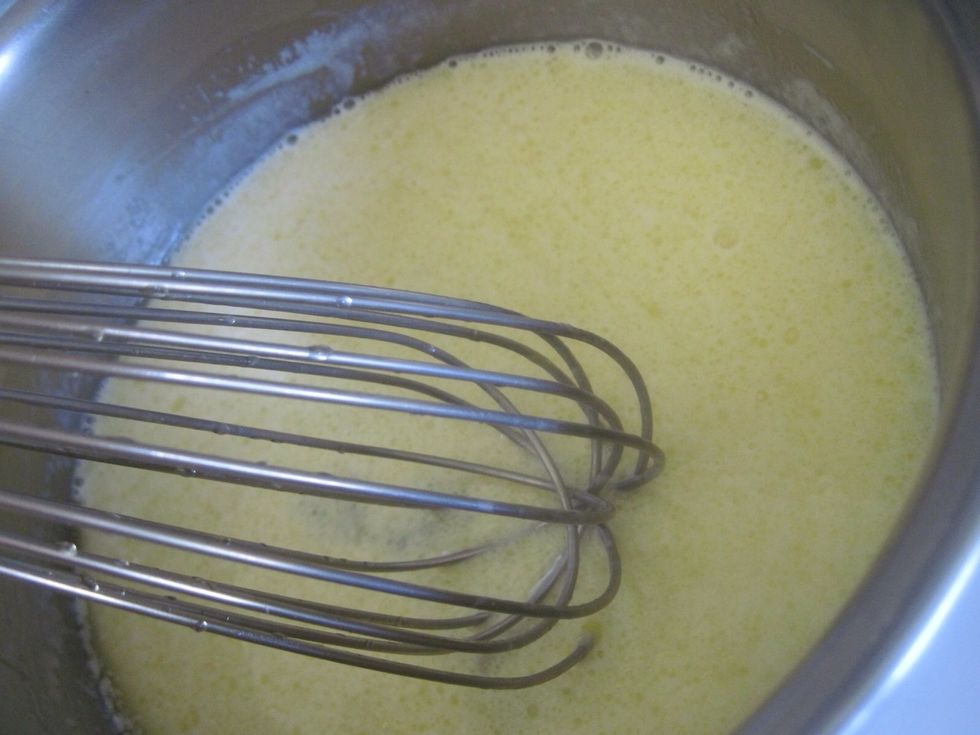 Whisk butter, milk and vanilla into the eggs until well incorporated.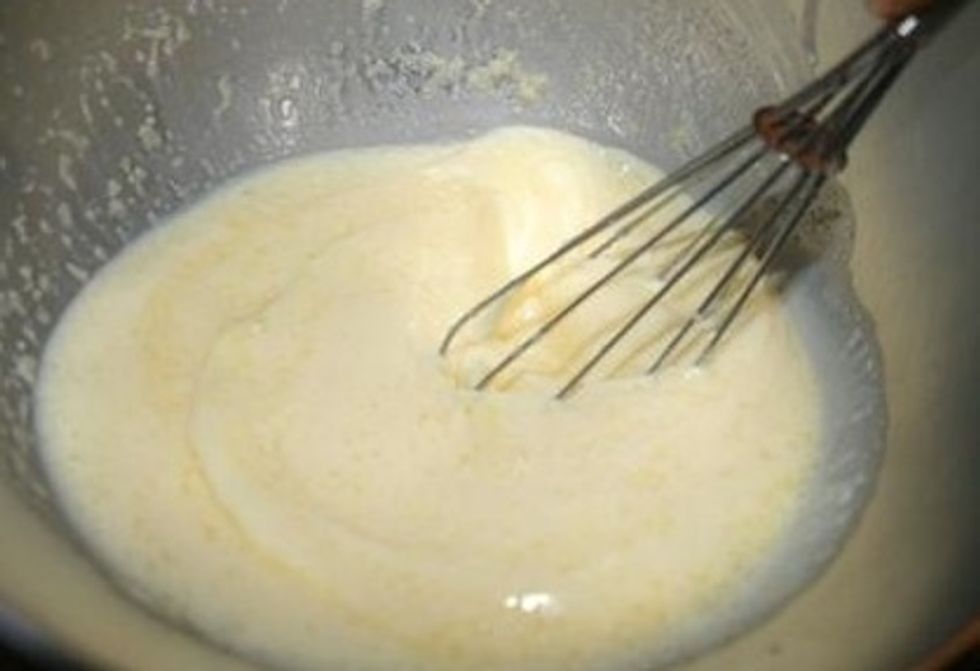 Whisk 1/3 of the eggs/milk mixture into the flour mixture until no lumps remain. Then whisk in the remaining eggs/milk mixture until batter is smooth.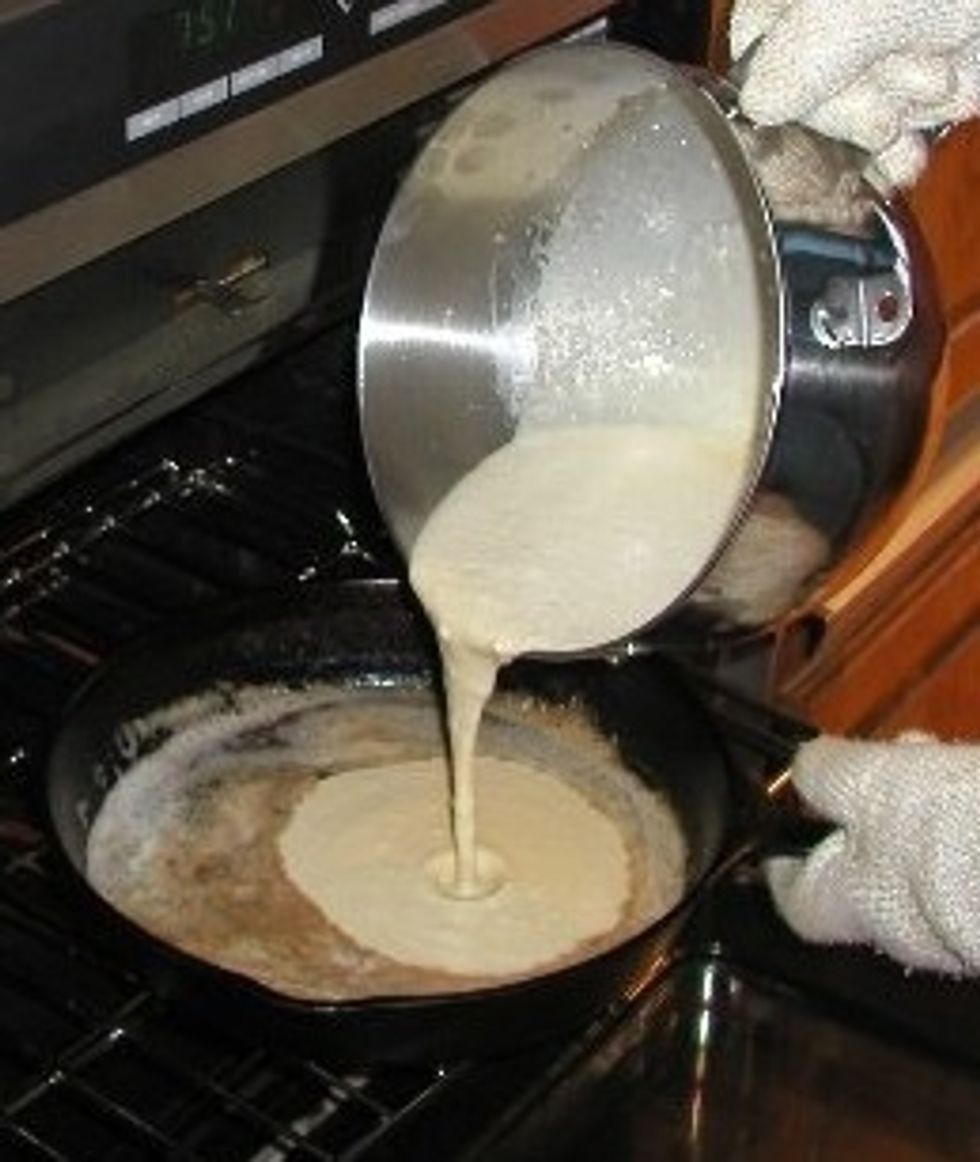 Carefully pour the batter into the heated skillet.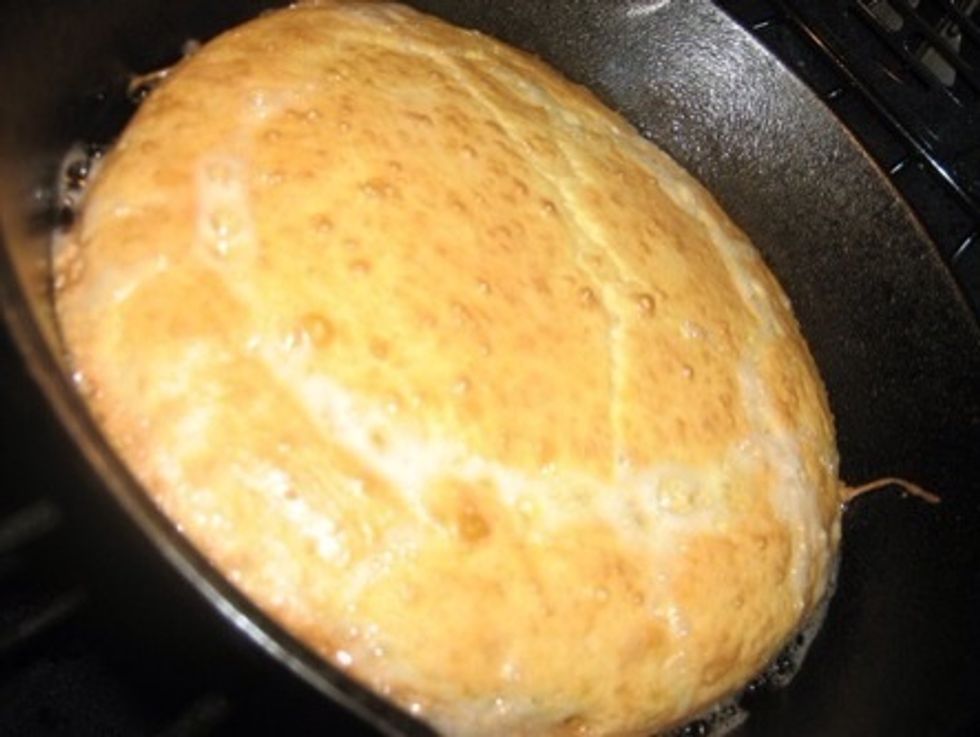 Bake until the edges are deep golden brown and crisp, about 20 minutes.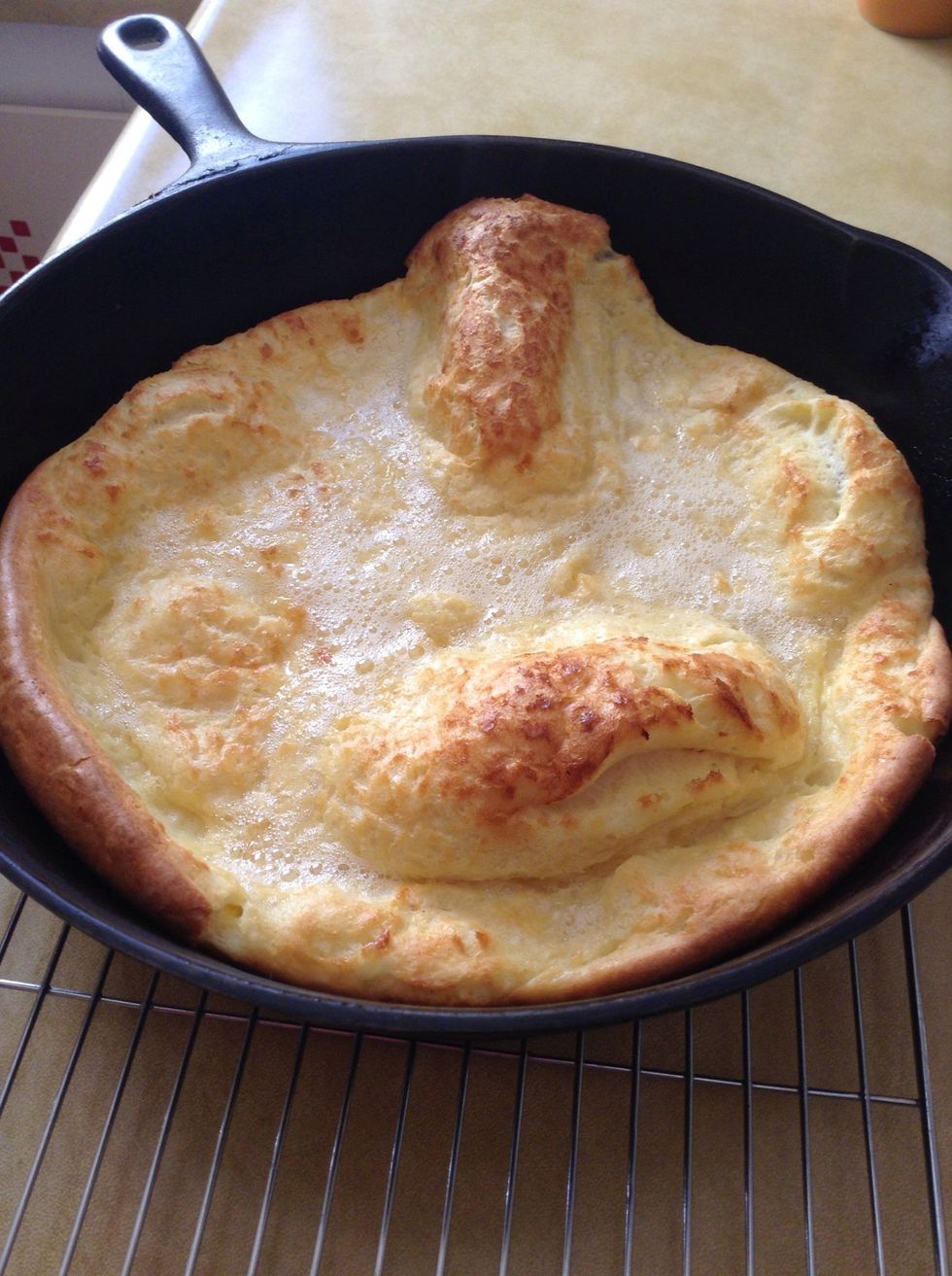 Let it sit a few minutes and it will deflate. No worries. It's supposed to. 😜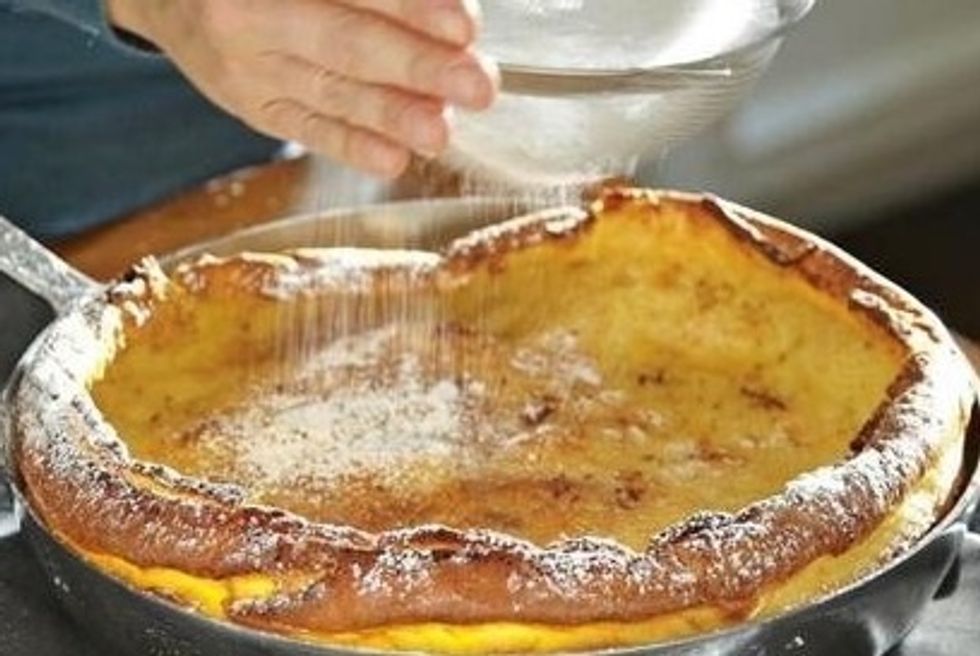 Transfer skillet to a wire rack and sprinkle with lemon juice and confectioners' sugar.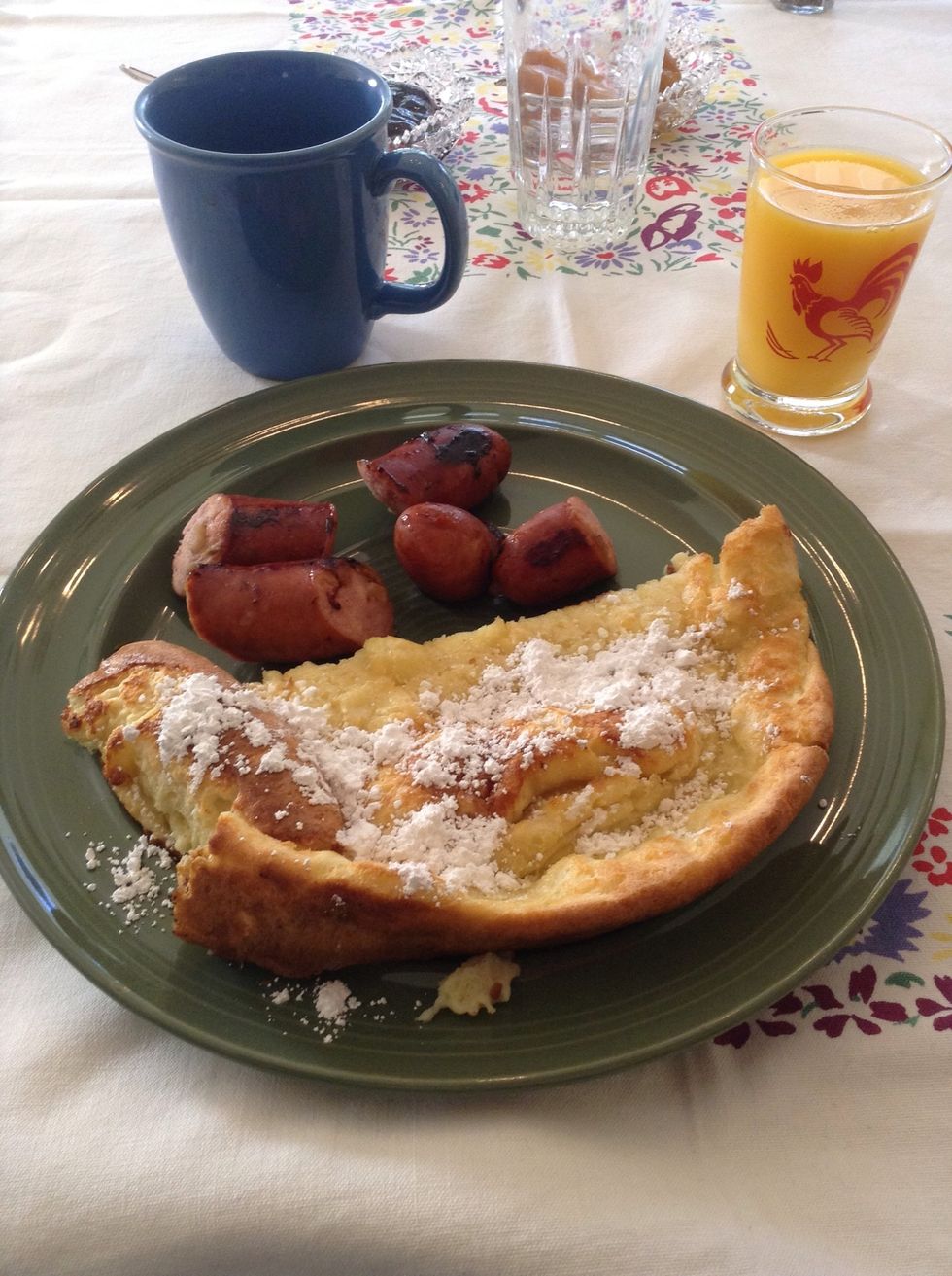 Cut into wedges & serve. It's surprisingly light yet packed with flavor! You can also top with berries or other fruit if you want. Thanks Christine, for this delicious breakfast! Dutch Baby, baby!
2.0Tbsp Vegetable oil
1.0c All-purpose flour
1/4c Cornstarch
2.0tsp Grated Lemon Zest
2.0Tbsp Lemon juice
1.0tsp Salt
3.0 Eggs (large)
1/4c Skim milk
1.0Tbsp Unsalted butter (melted and cooled)
1.0tsp Vanilla extract
3.0Tbsp Confectioners' Sugar
Felicia Gustin
I love to create! All kinds of things. Food, crafts, jewelry, art, photos, theater, events, history, social justice. My proudest creation is my daughter!