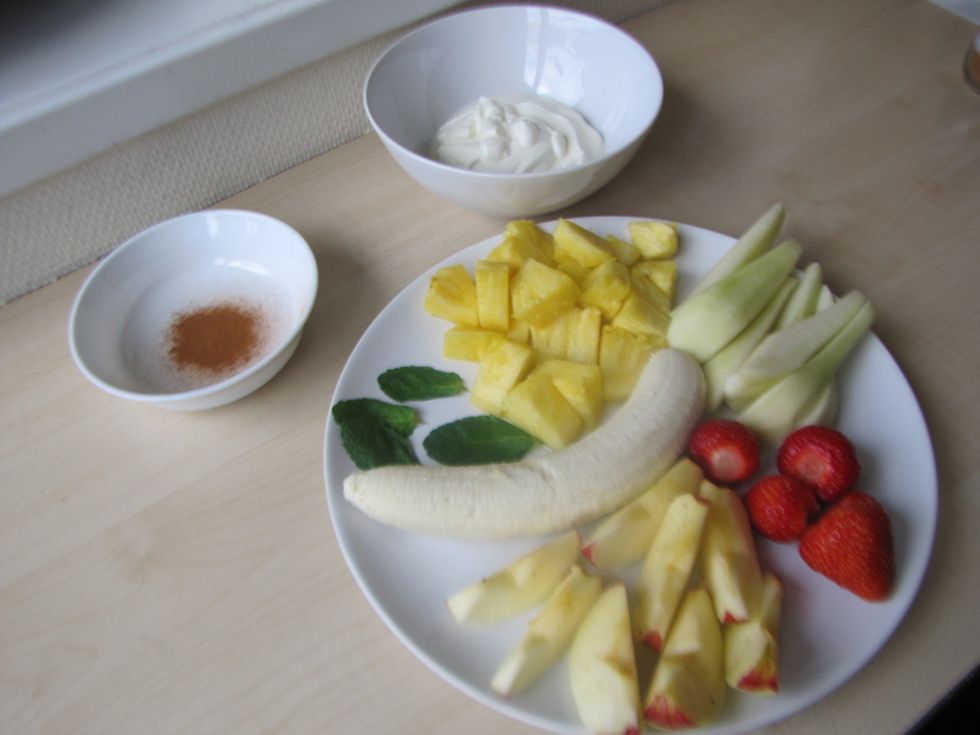 Gather all of the ingredients.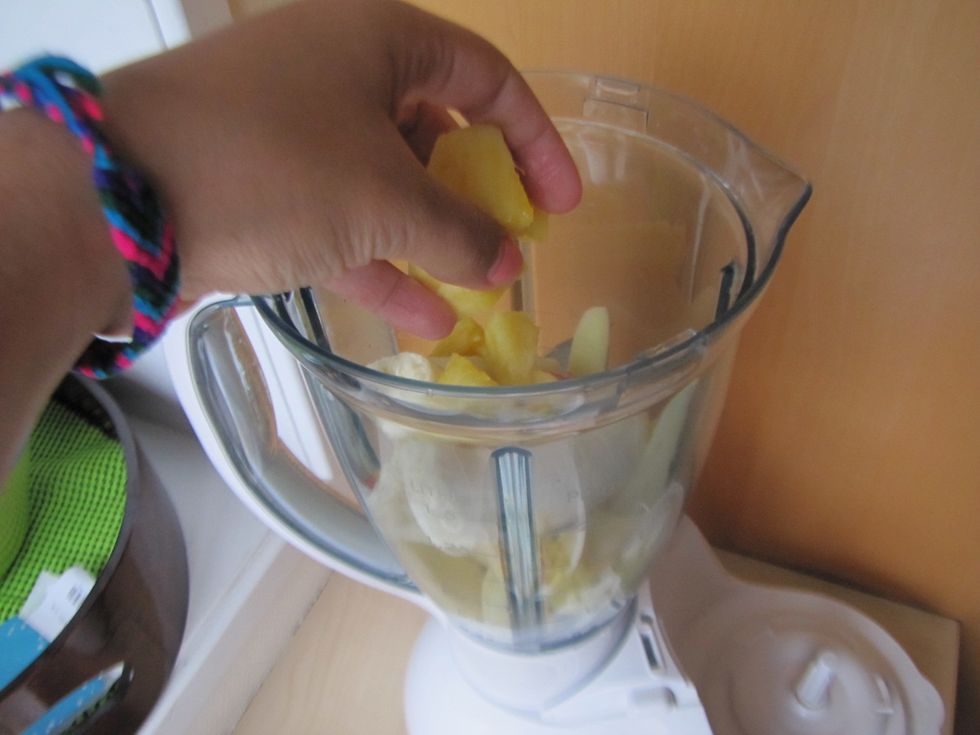 Put all of the fruits in the blender.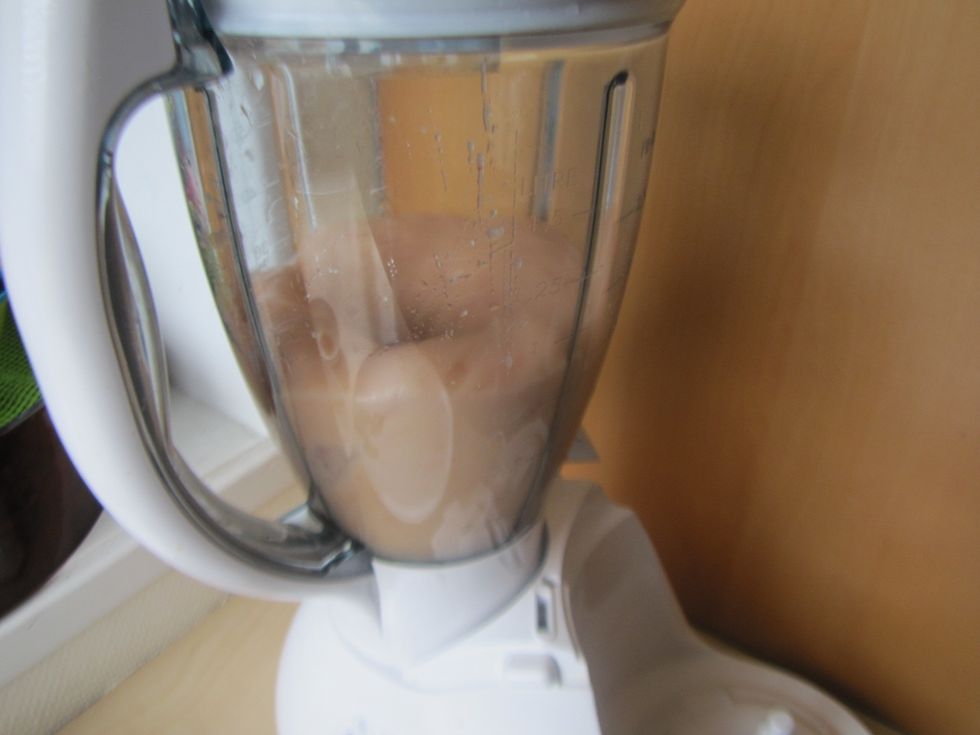 Blend the fruits until there are no chunks and the texture is smooth.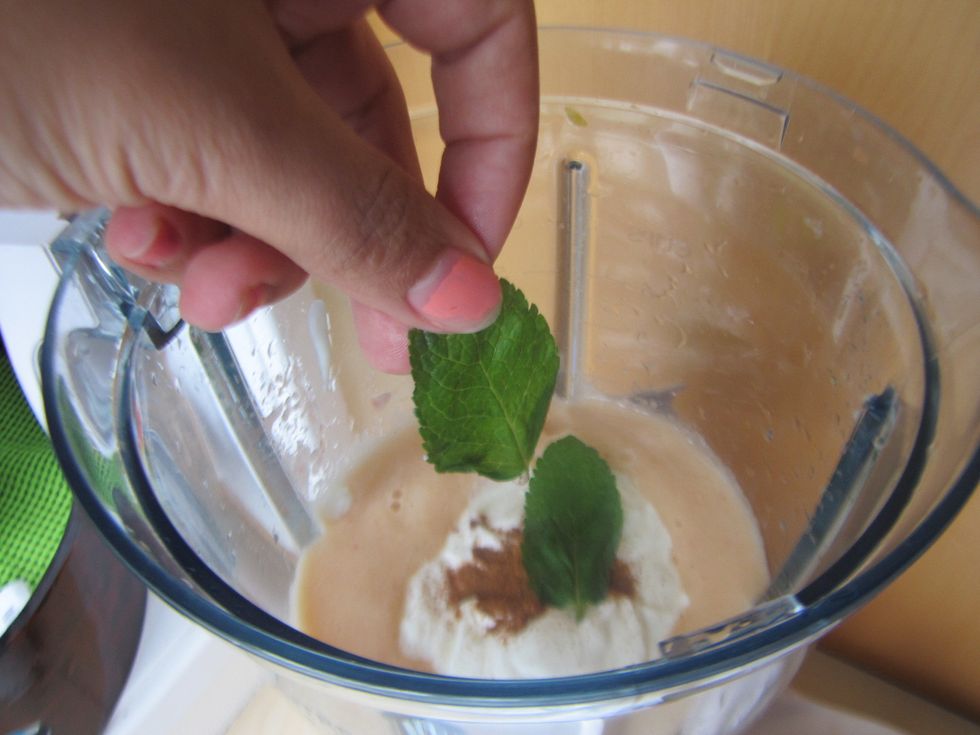 Add the hangop, speculaas spices, and 2 mint leaves to the mixture.
Blend the mixture again until everything is well mixed and smooth.
Pour the smoothie into a glass.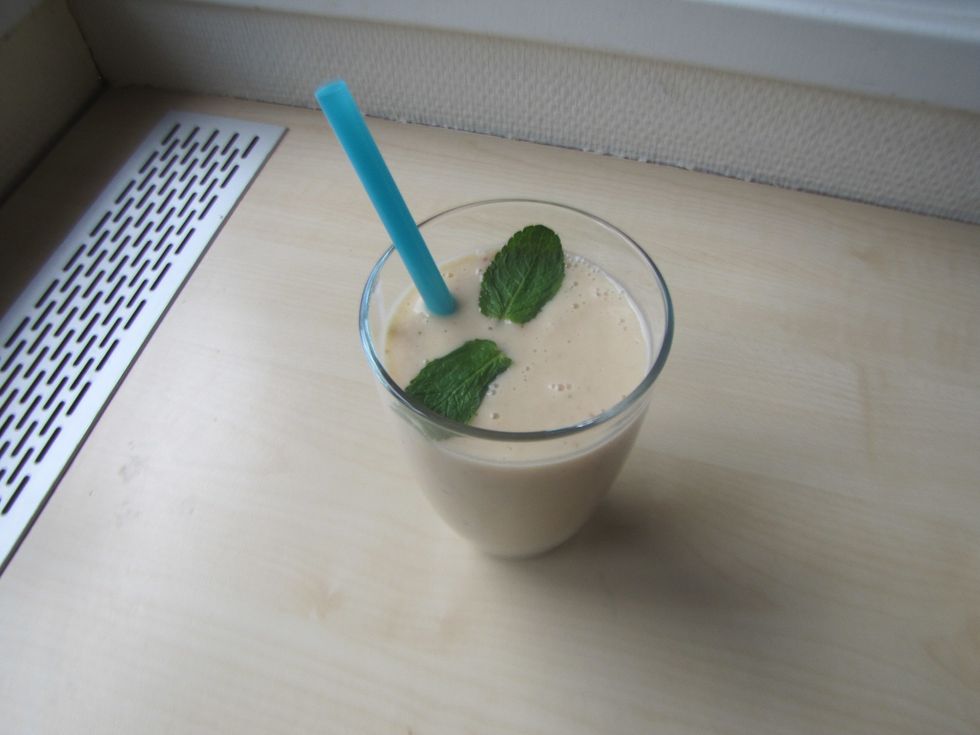 Add the two remaining mint leaves on top as a finishing touch. If desired, add a straw too.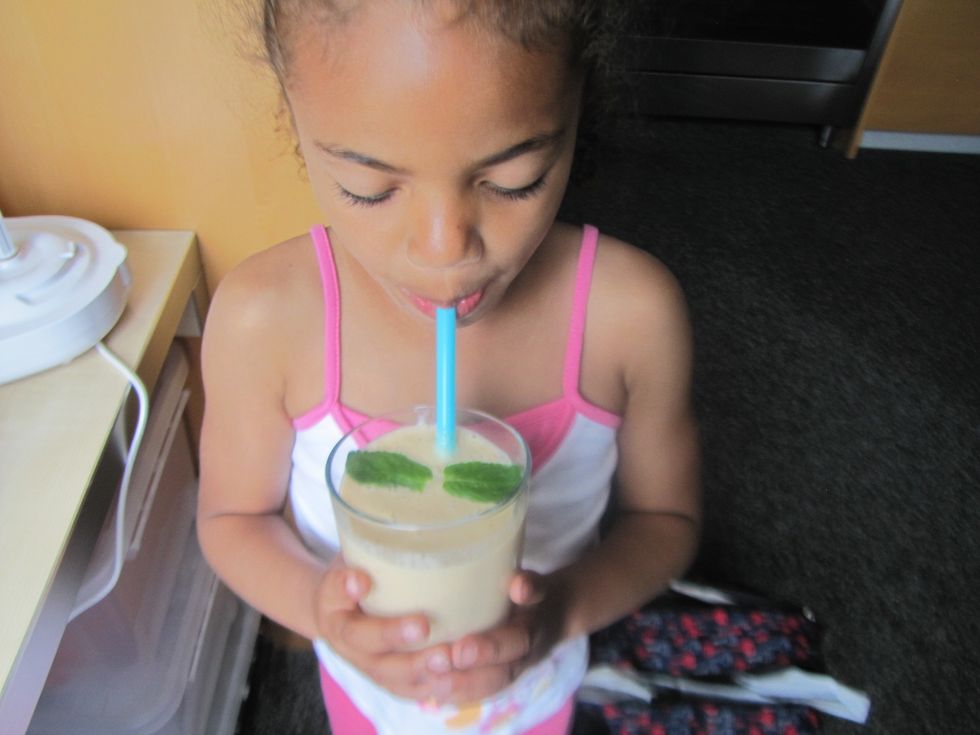 Enjoy!
1/2c Hangop (Dutch type of yoghurt)
4.0 Mint leaves
1/2c Pineapple chunks
1.0 Banana
1.0 Pear (in pieces without skin)
4.0 Strawberries
1.0 Apple (in pieces without skin)
Blender
Glass
Straw