Stick two 12 3/4" strips of the main tape together with wrong sides facing. Leave a slight part exposed as shown.
Flip over and adhere the next strip on top and overlapping very slightly.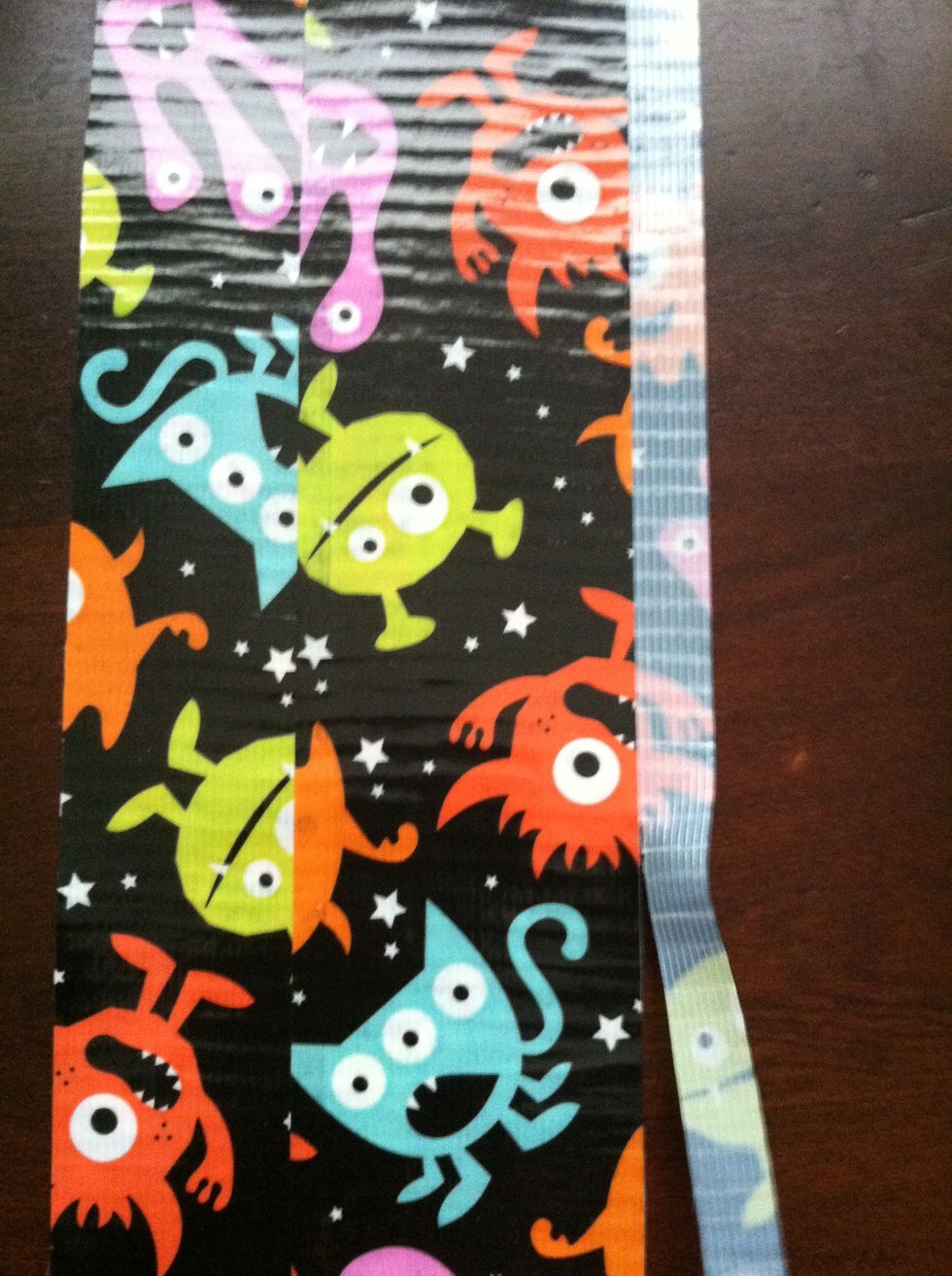 Add the next strip in the same way. Overlap very slightly.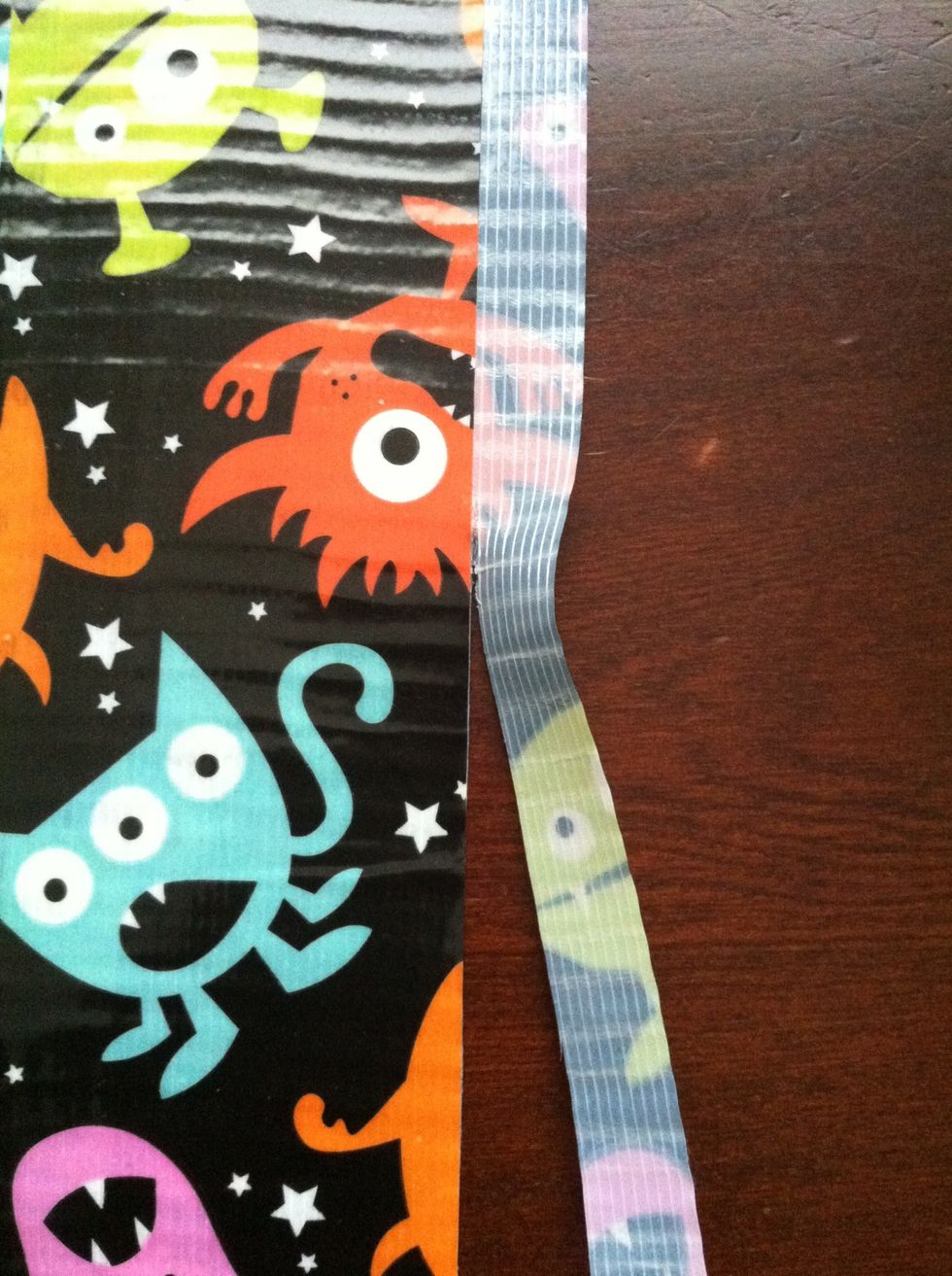 Each side will have this exposed area. Trim off both lengthwise.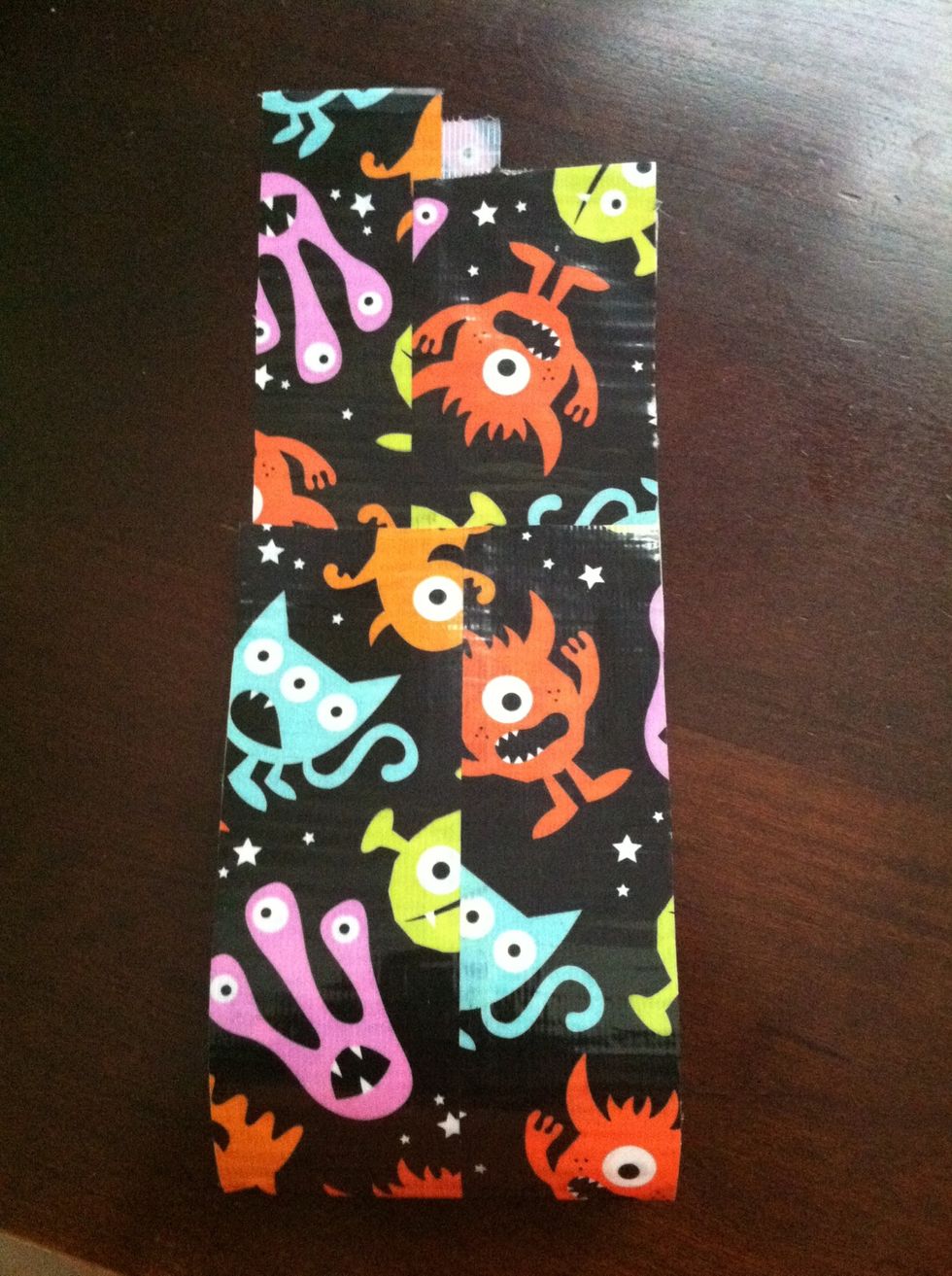 This is how it looks lengthwise. Trim the top and bottom edges. Fold so that one side measures 5" long.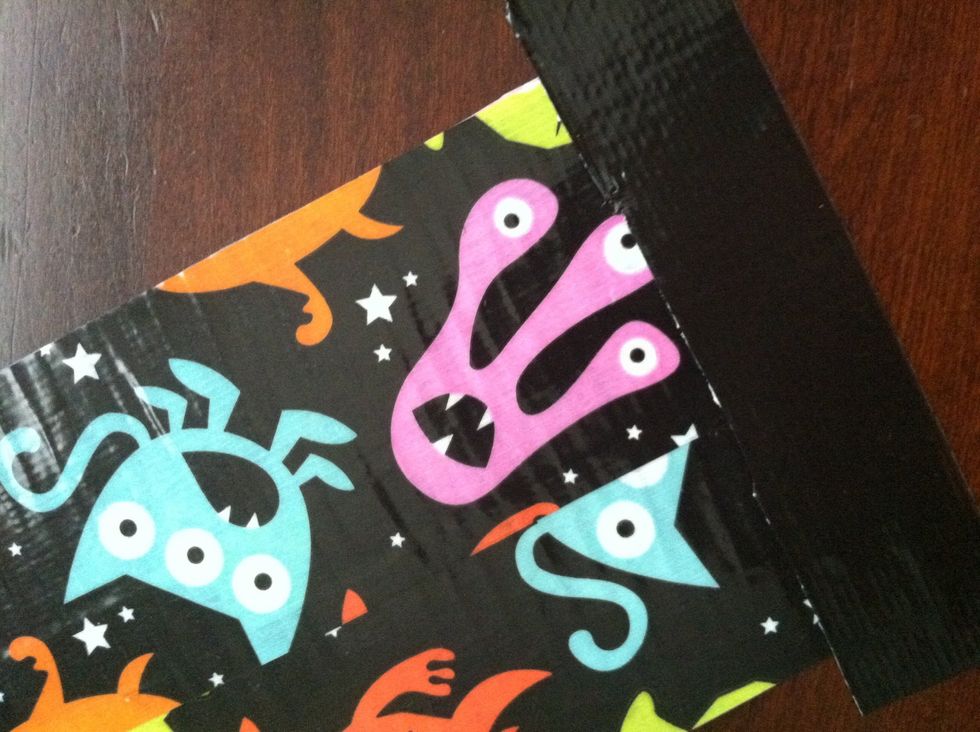 Stick a length of the second color along the top edge of the end of the 5" section of the piece.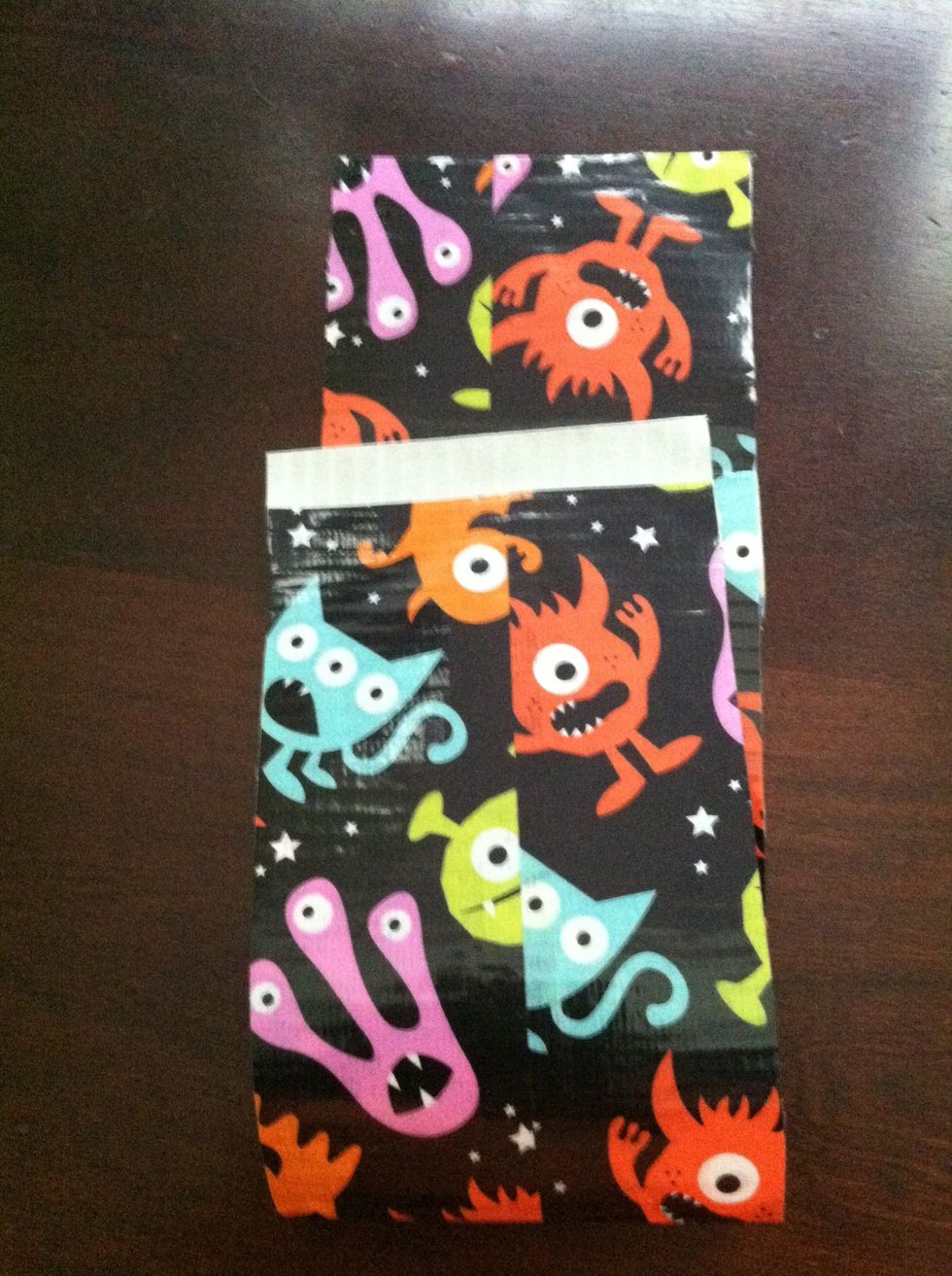 Trim the edges and it should look like this now. Fold the edge down and press.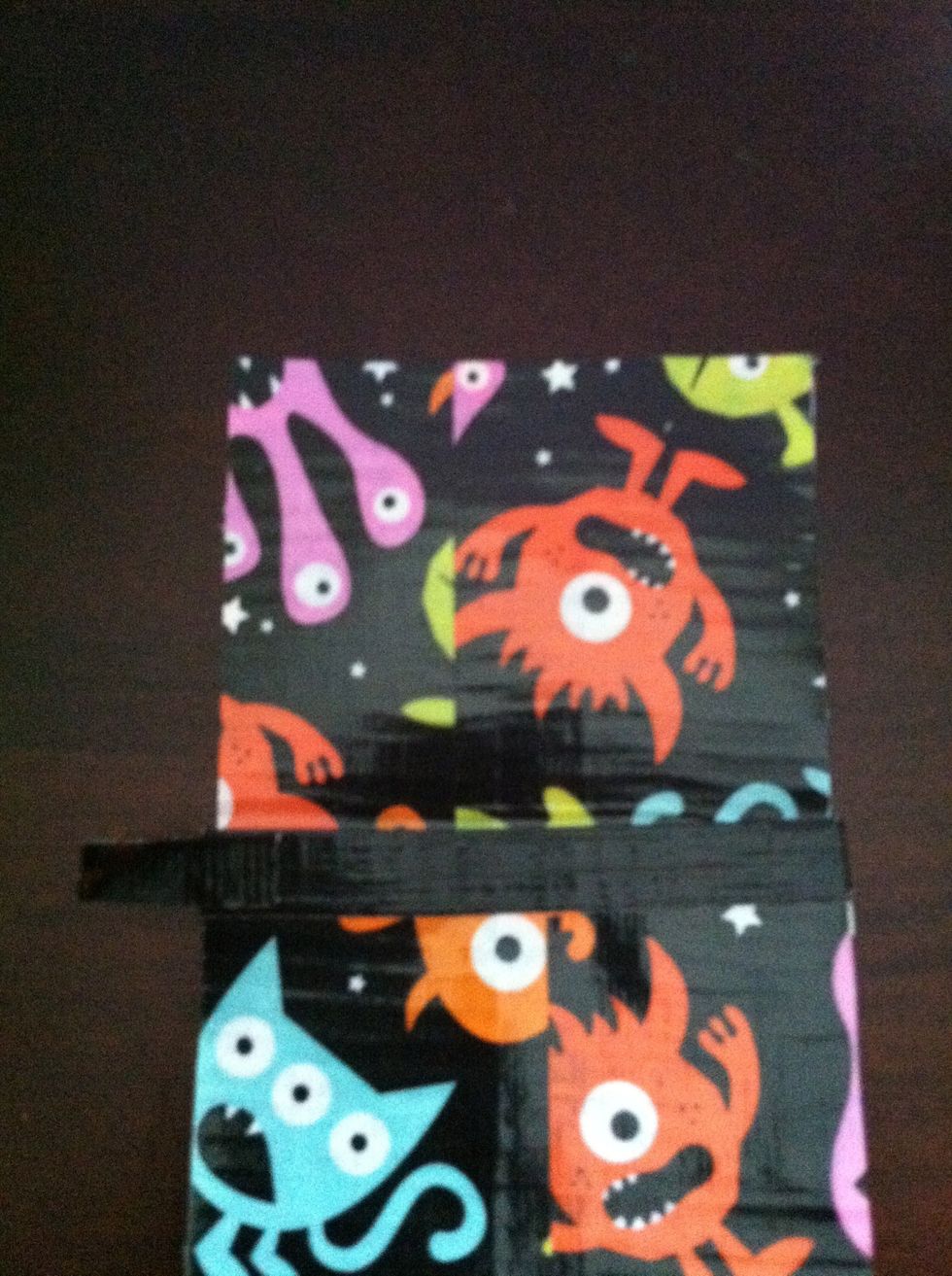 Align the pieces together. Tape a small tab on each side starting at the front and around to the back. Repeat go the other edge.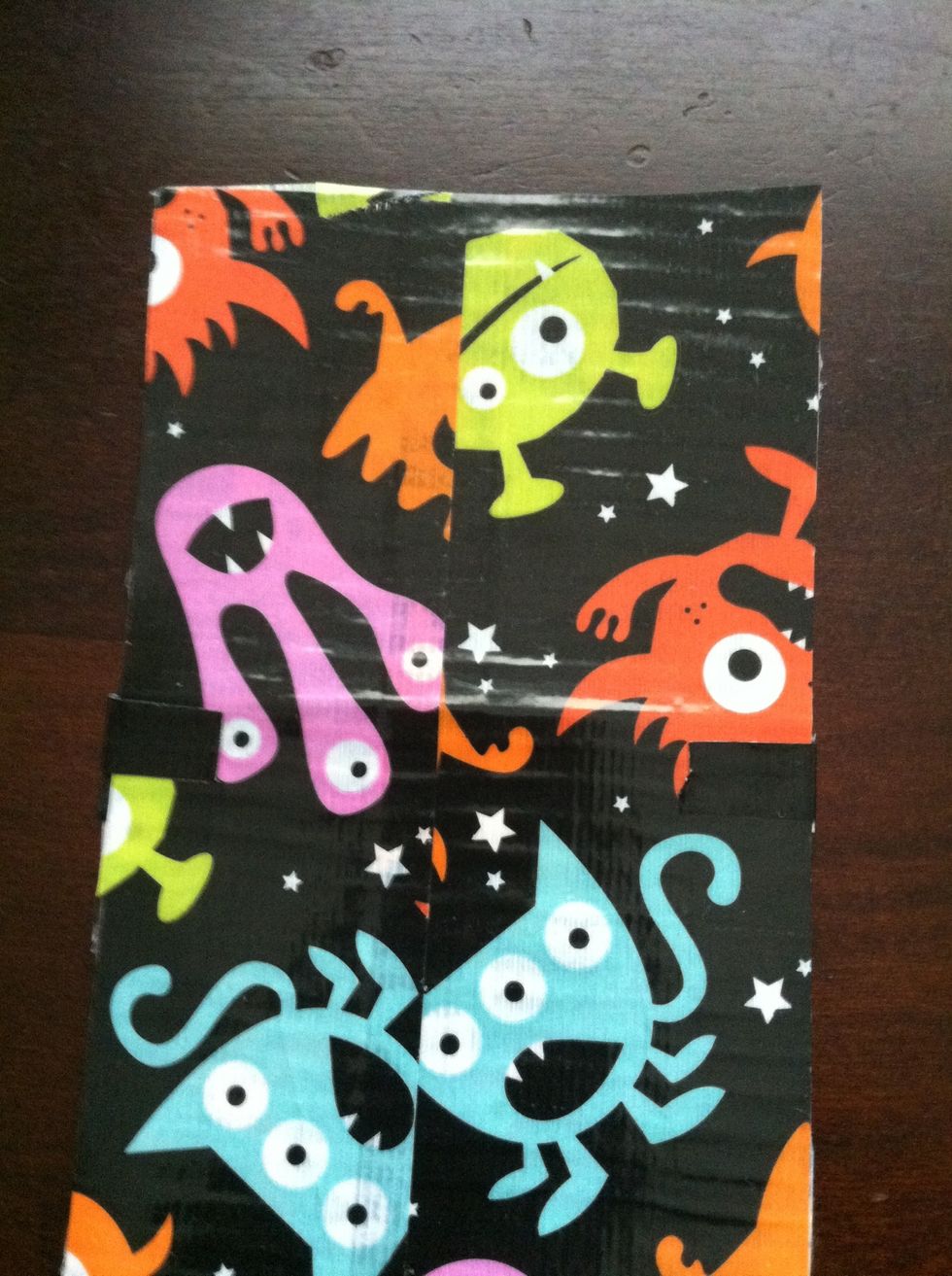 Tabs shown on the back side of the case.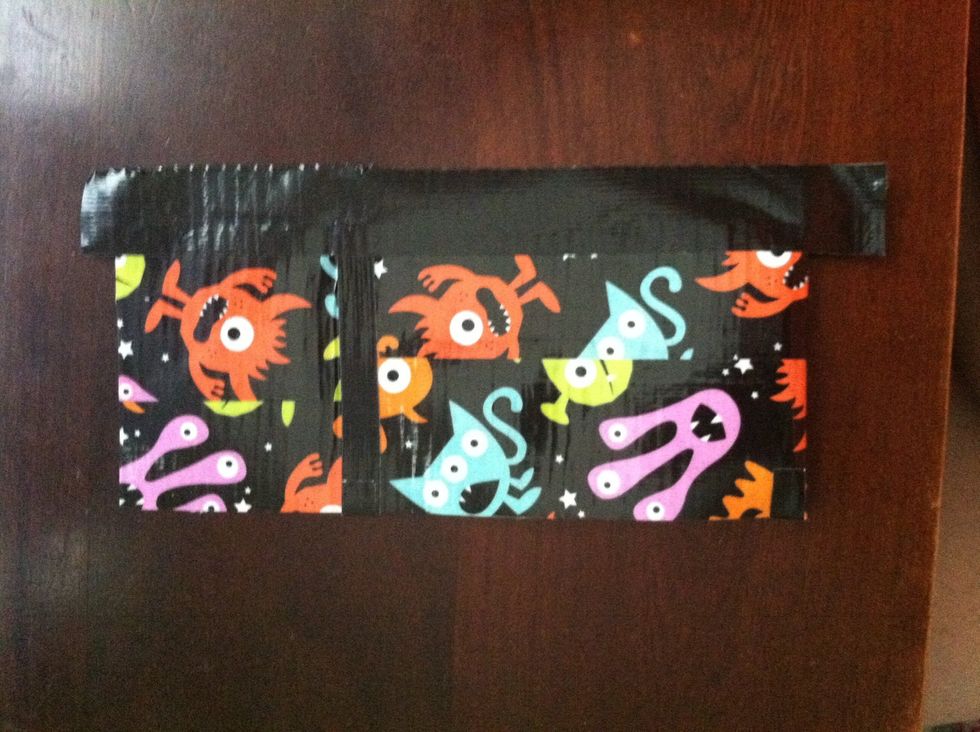 Tape a strip along the long edge of the case.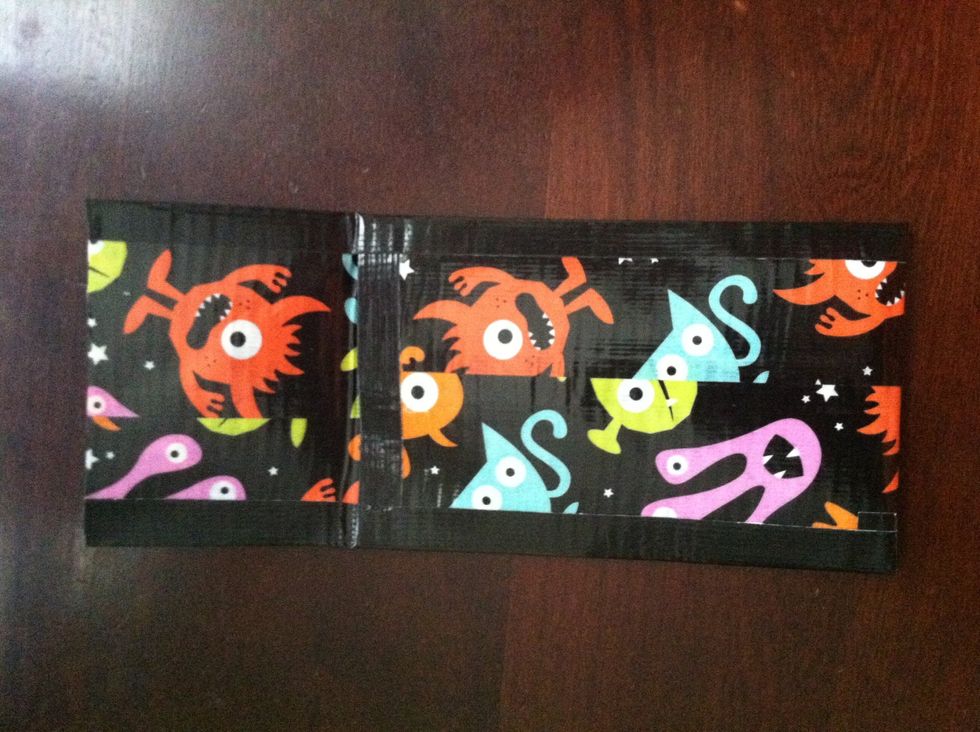 Repeat for the other side.
Tape a strip along the top edge of the case. Now add velcro dots for the opening if you wish.
2.0 Duct tape rolls of different colors or print
Scissors or Exacto Knife