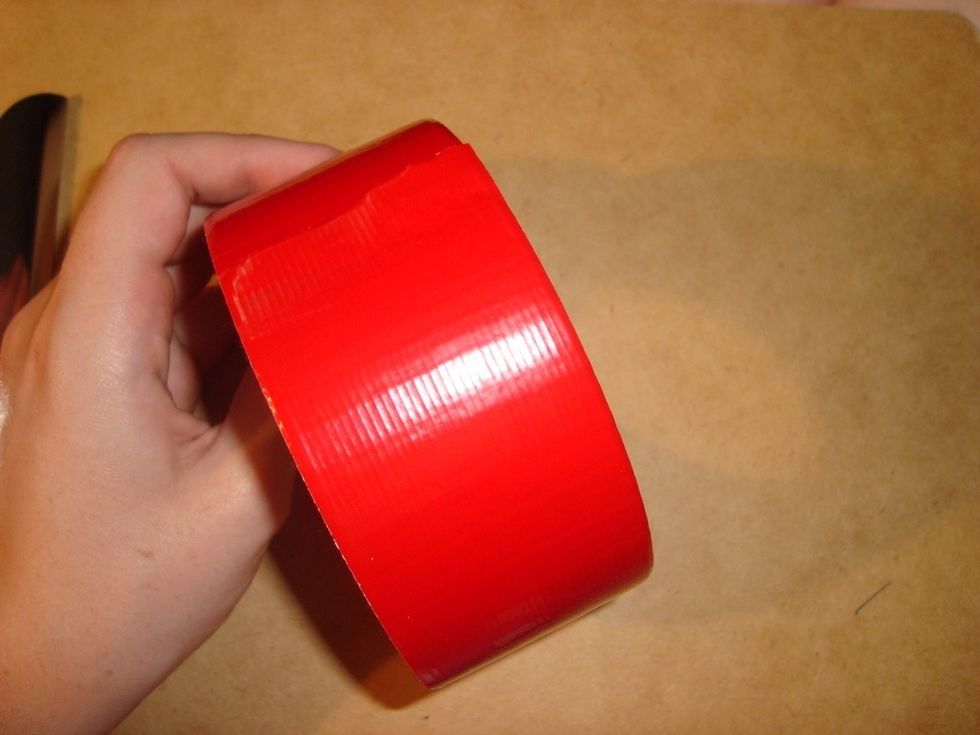 Any kind of duct tape you want will do, I like red roses so I picked red. :)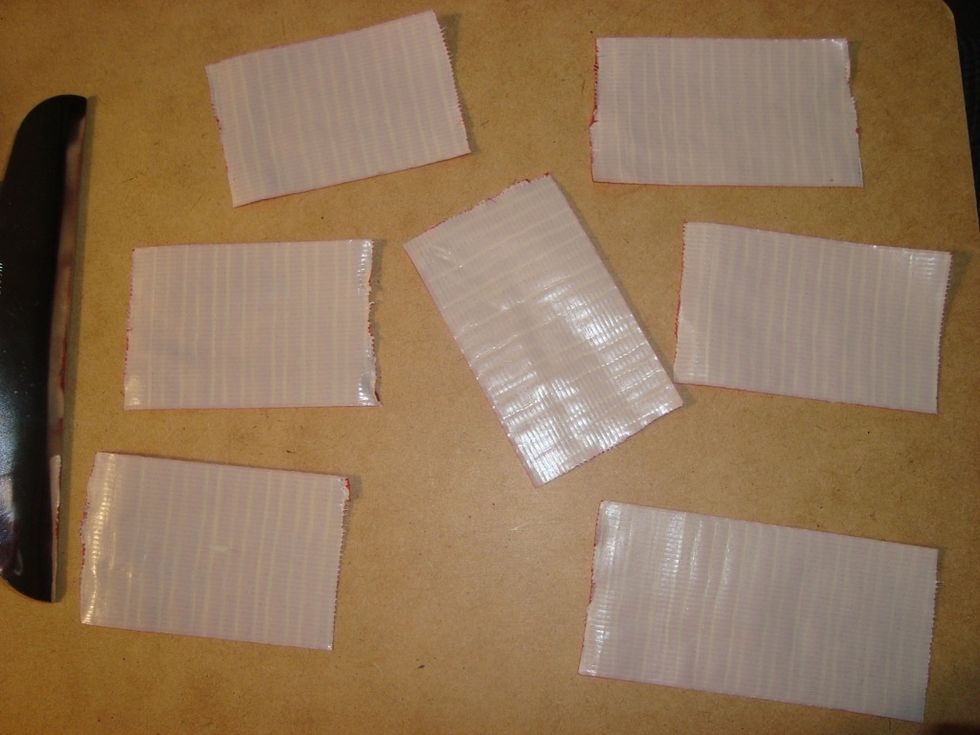 Cut a bunch 2 to 3 inch pieces of duct tape. For the bigger rose I used about 23 pieces, the littler one I used about 11.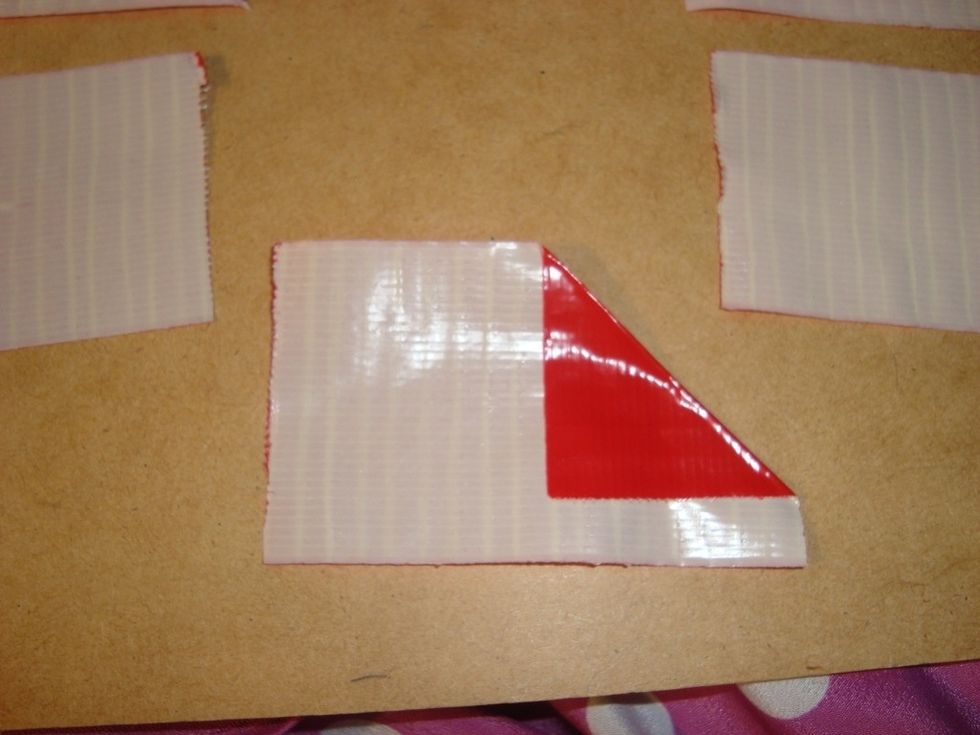 Fold down a corner like this. Leave some at the bottom.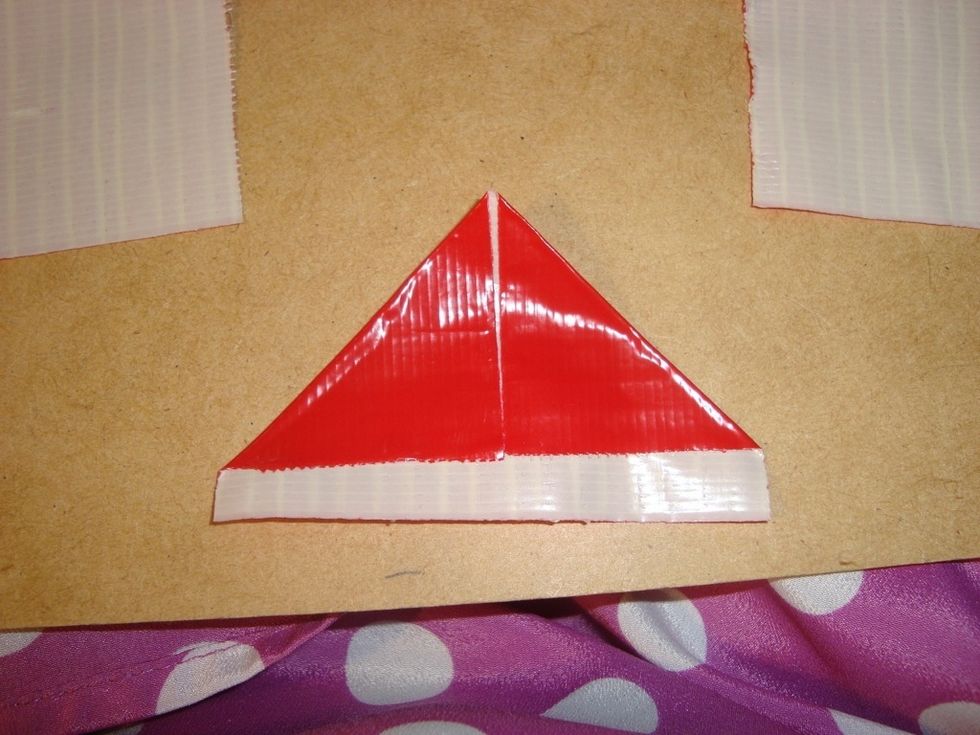 Do the same to the other side.
Do it to all the pieces!!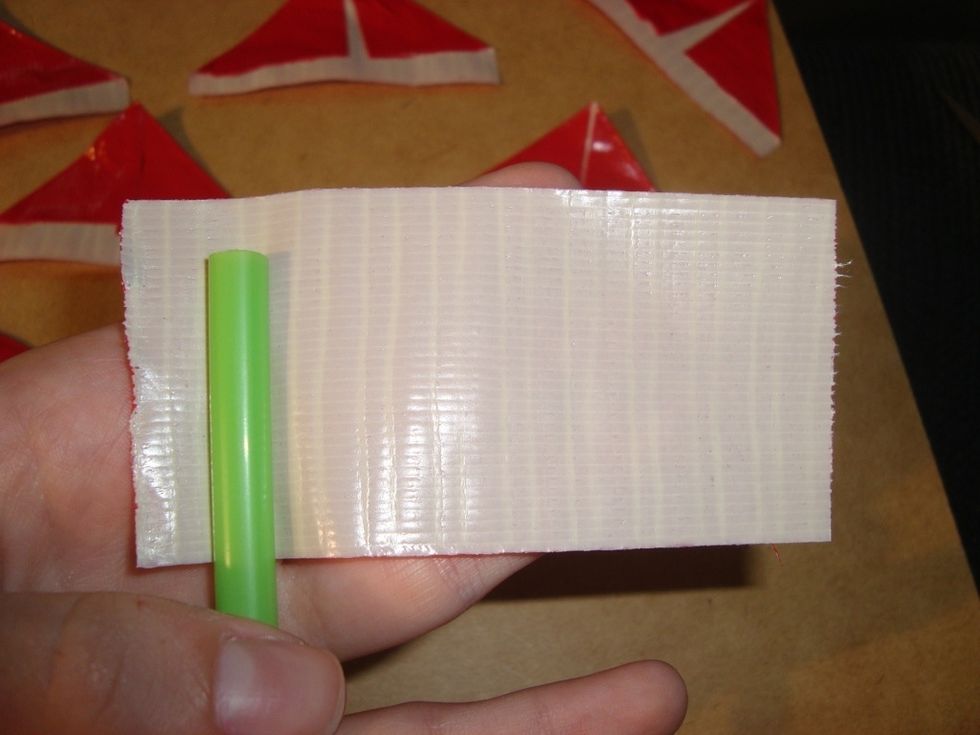 Once you've got the folding out of the way, take your straw and a piece of duct tape. Place it a little under the top, like this.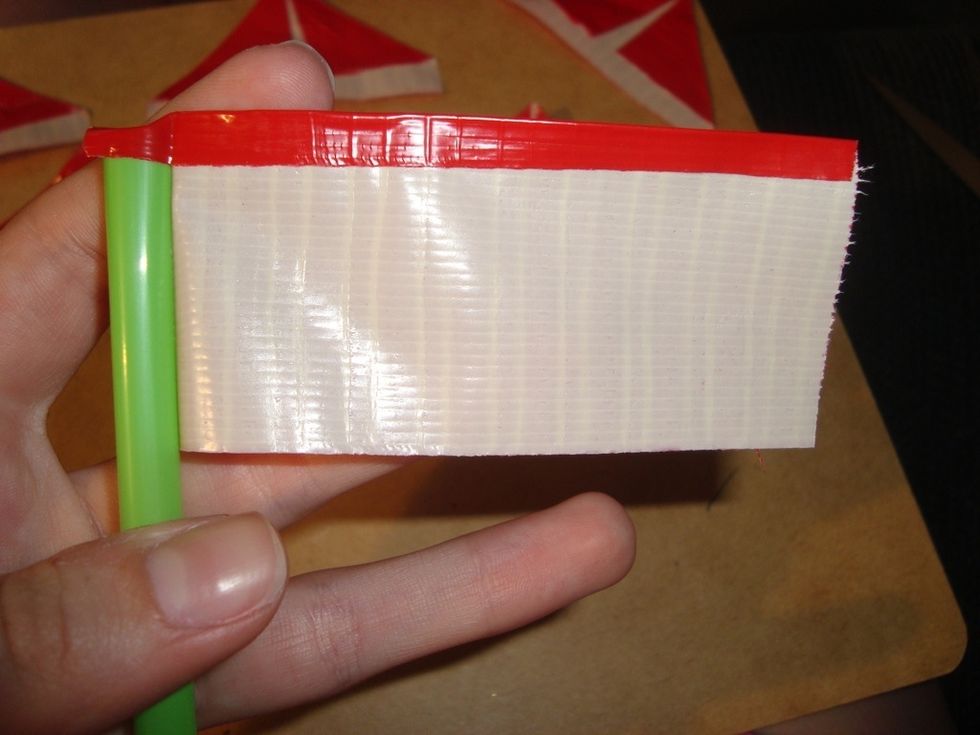 Fold it over. This covers the straw so there isn't a big hole. I think it makes it look more rosey too. :)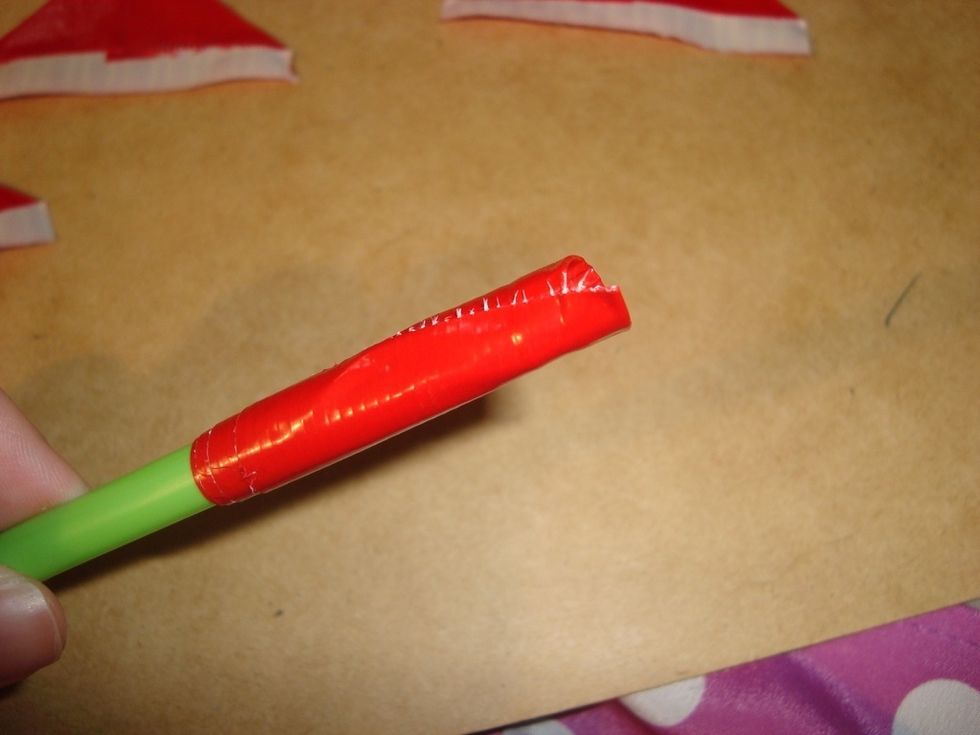 Roll it!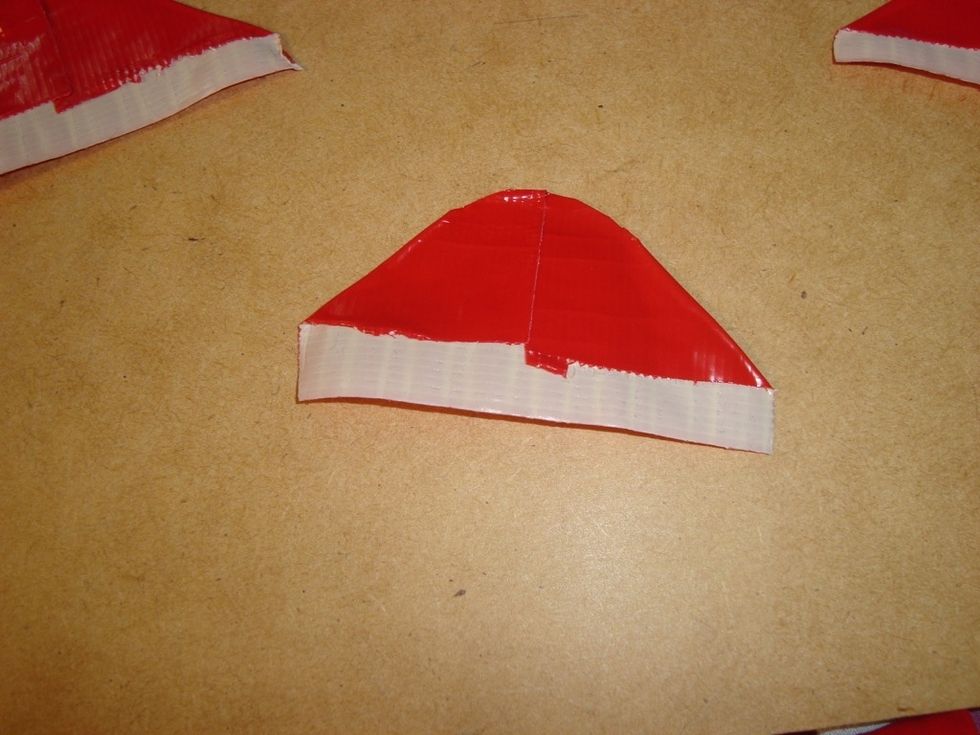 Before we put the petals on, trim the tip off! Round it so it's nice and pretty.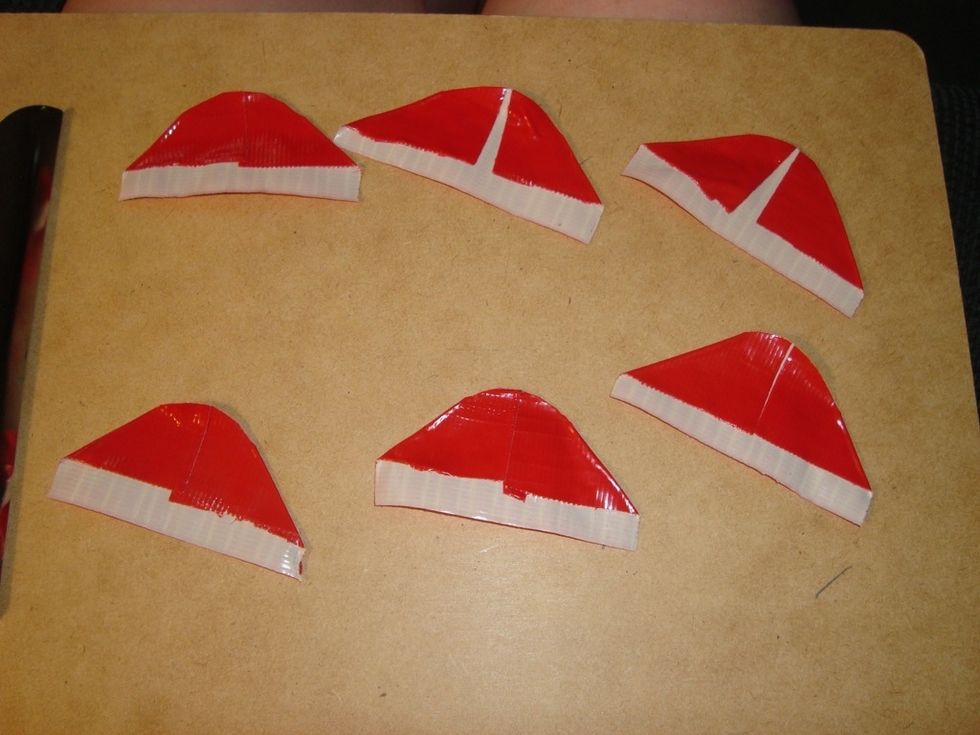 Do it to all of them!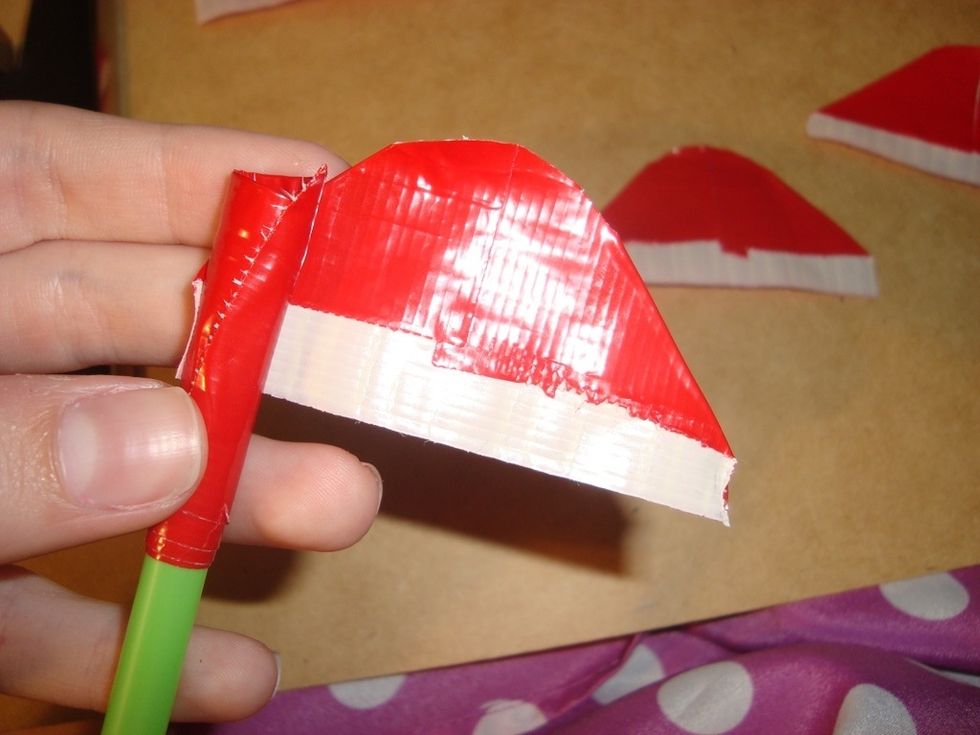 Add the petals by rolling them around the straw. Try to crinkle it a little..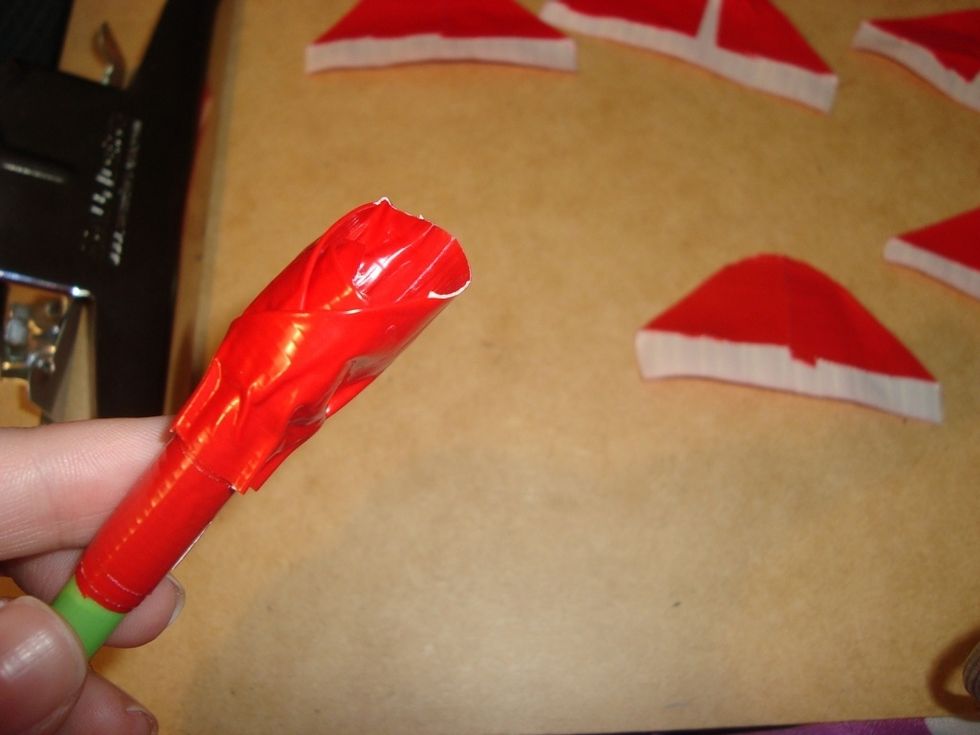 ..So the bottom of the piece you taped kinda looks like....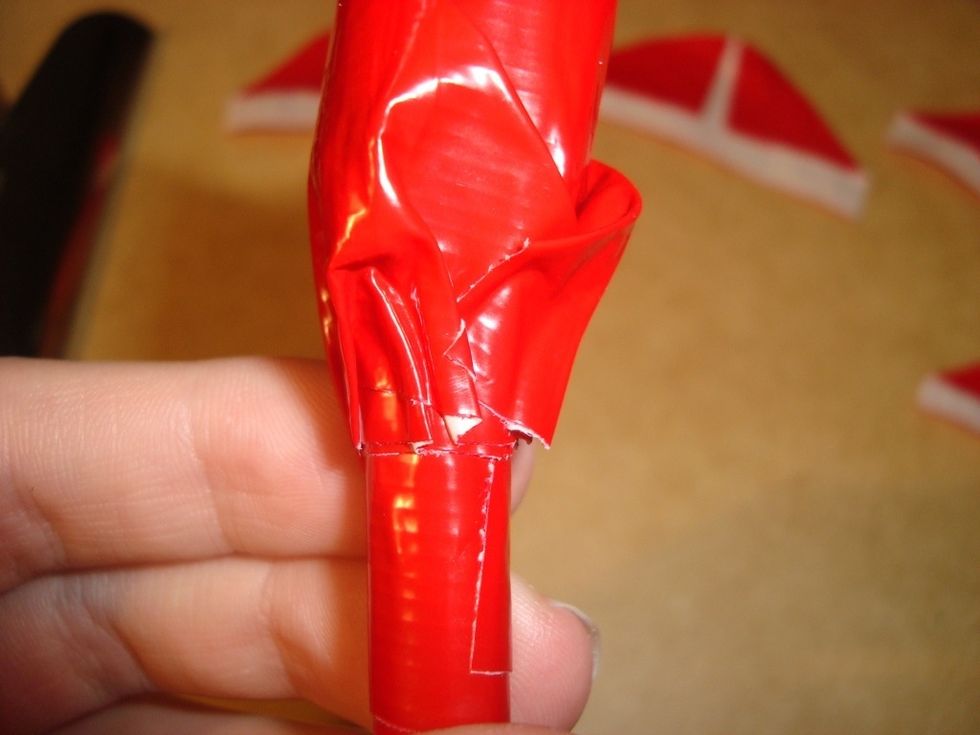 This!!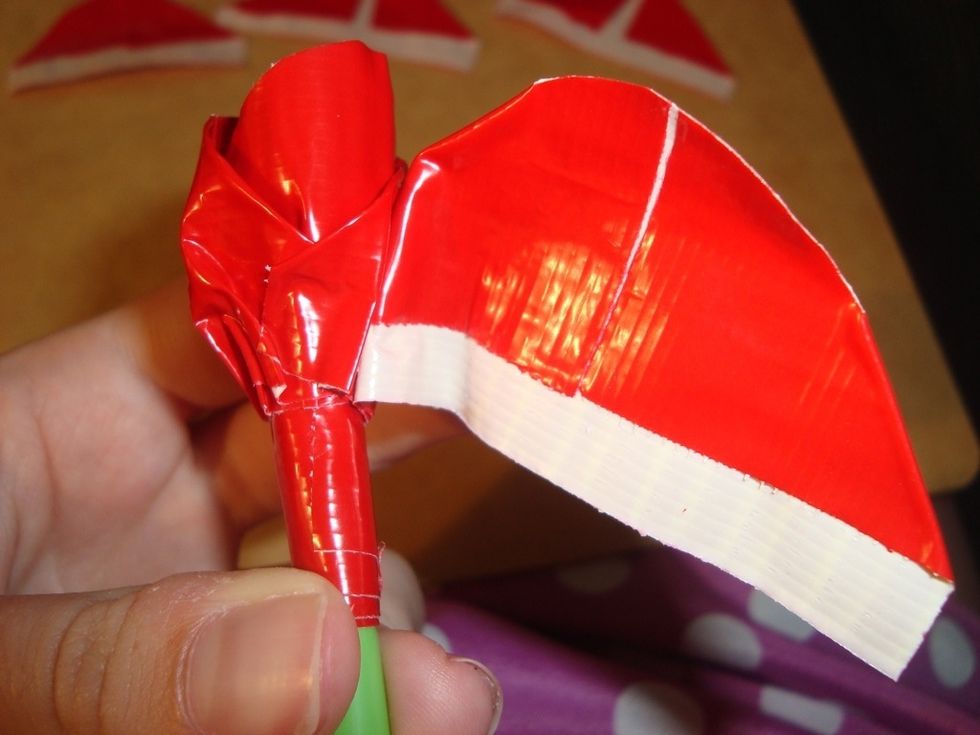 Need to know how to crinkle? Just fold it over a little.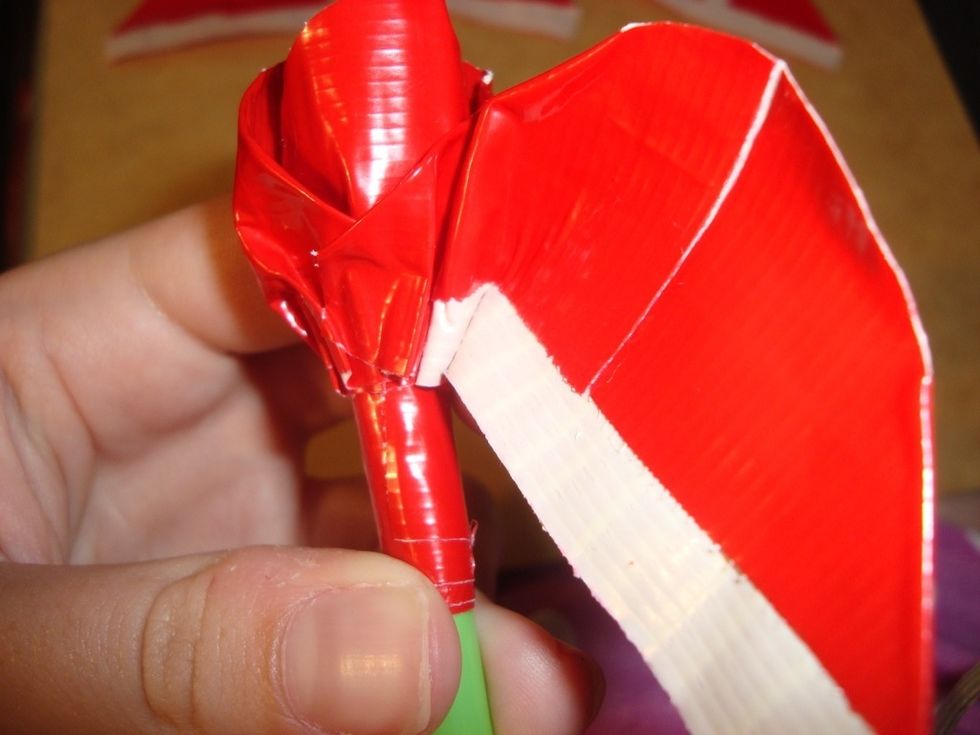 Like this! I hope the pictures helped!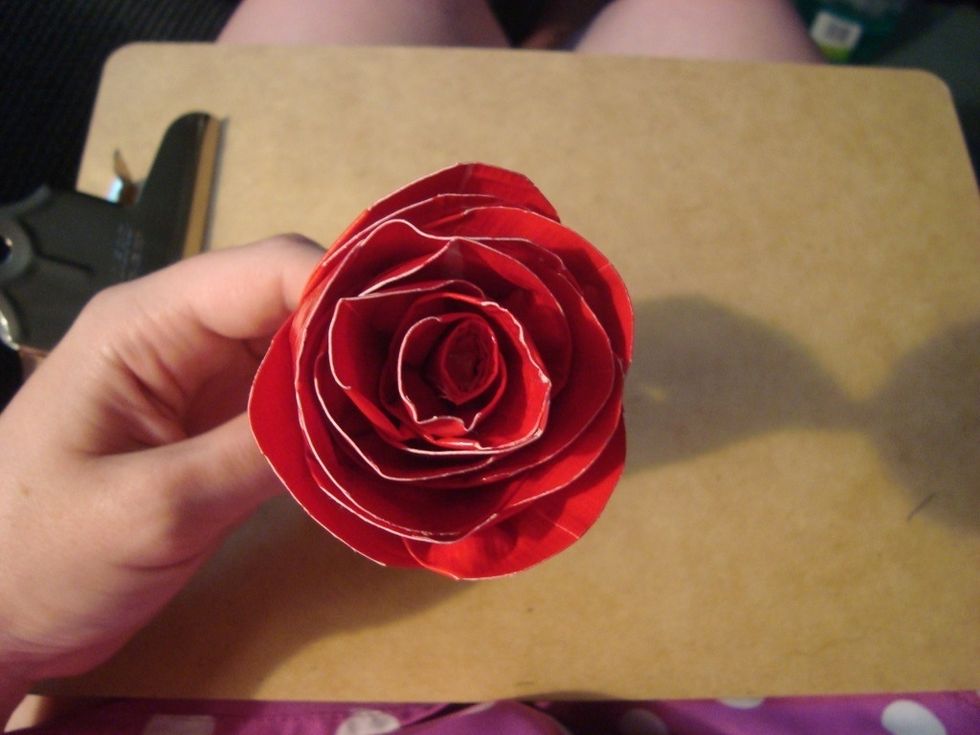 Continue adding petals all the way around! Don't forget to crinkle!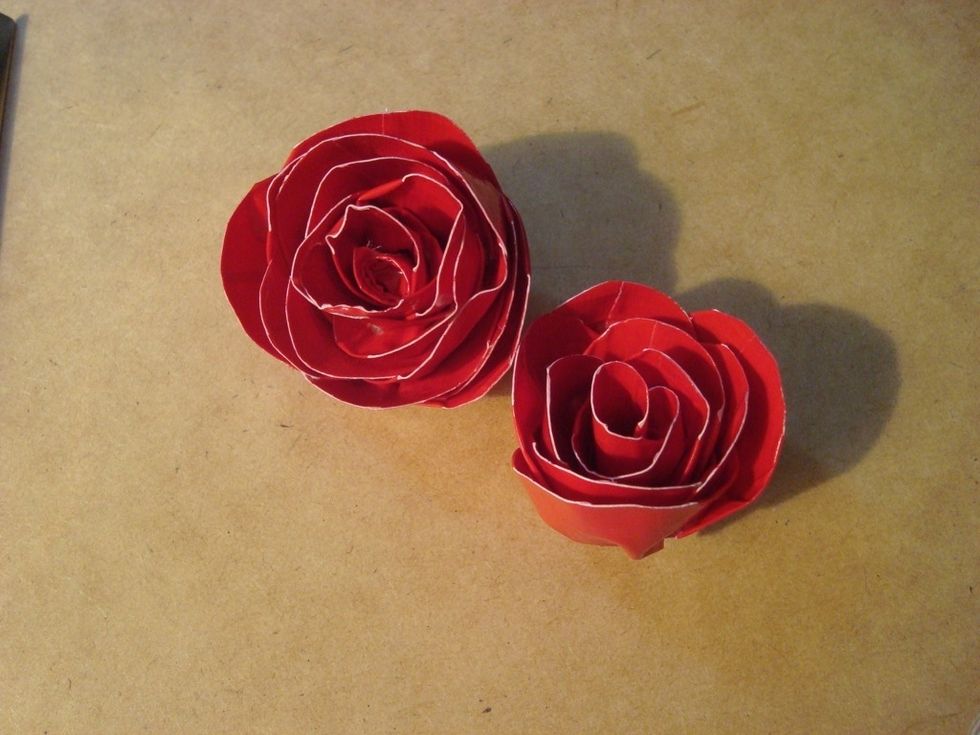 Again; big one about 23ish, little one about 11. :)