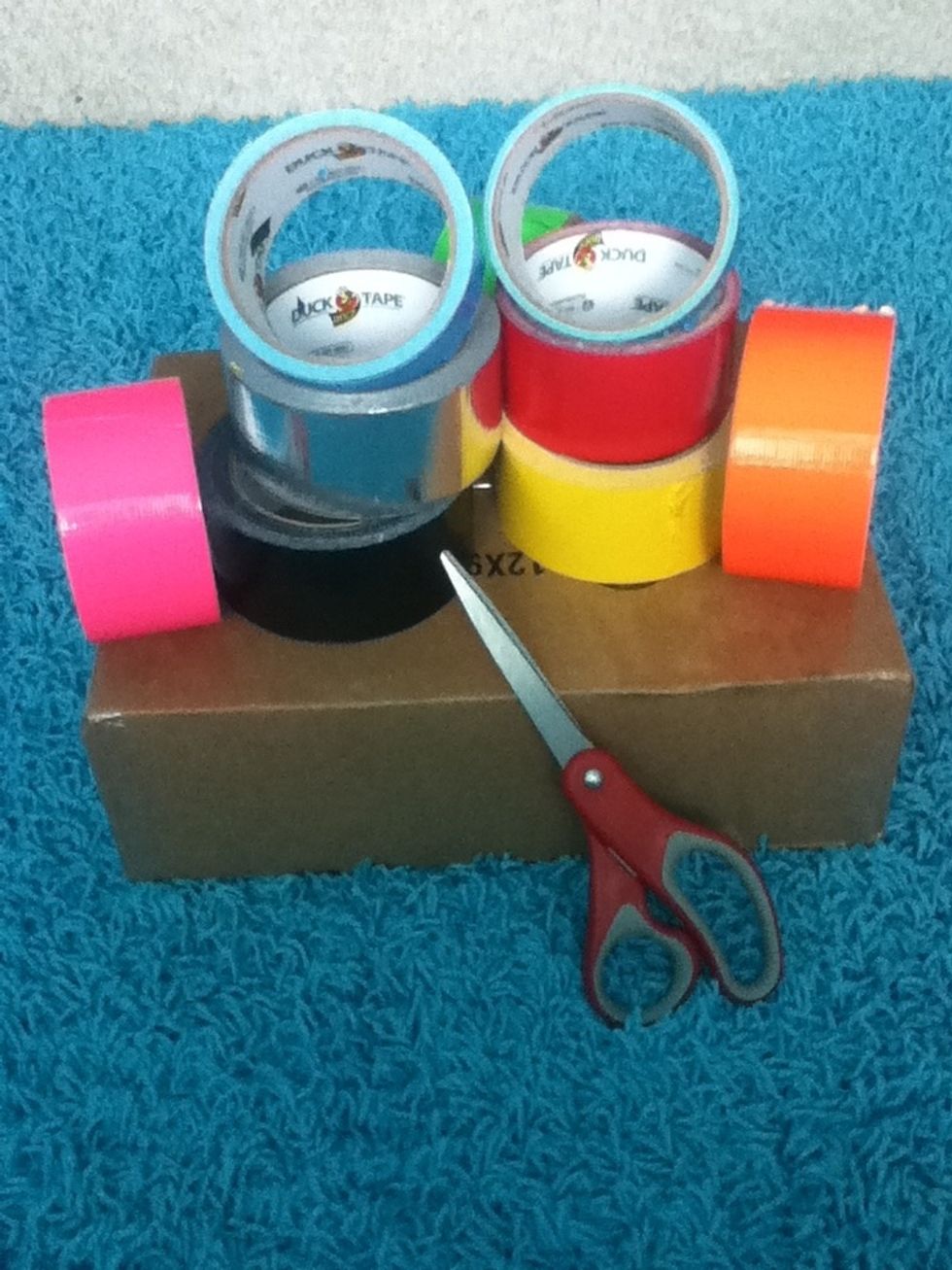 Make sure that you have enough duck tape, time, and effort to finish this project.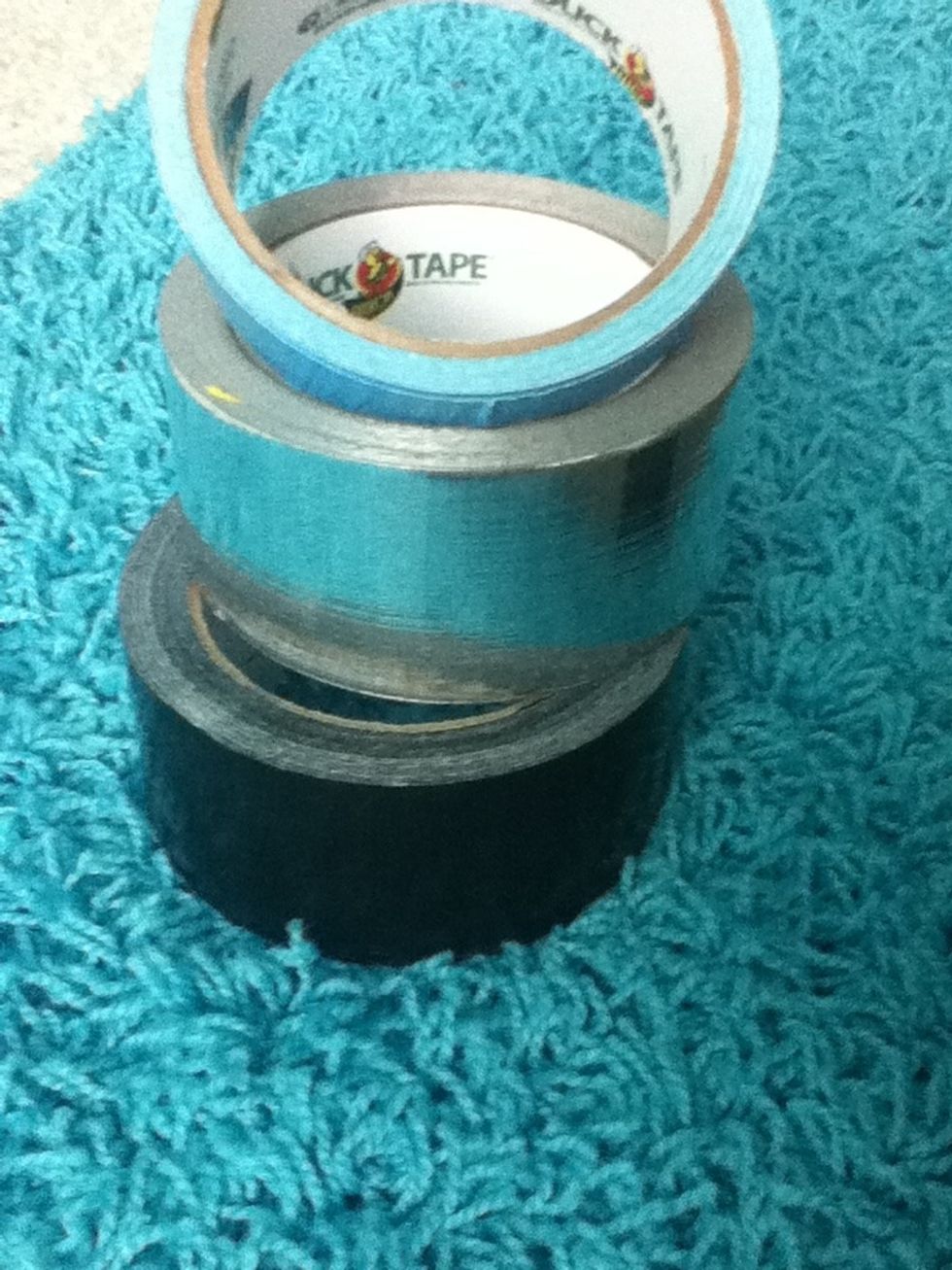 First you need to brainstorm some ideas.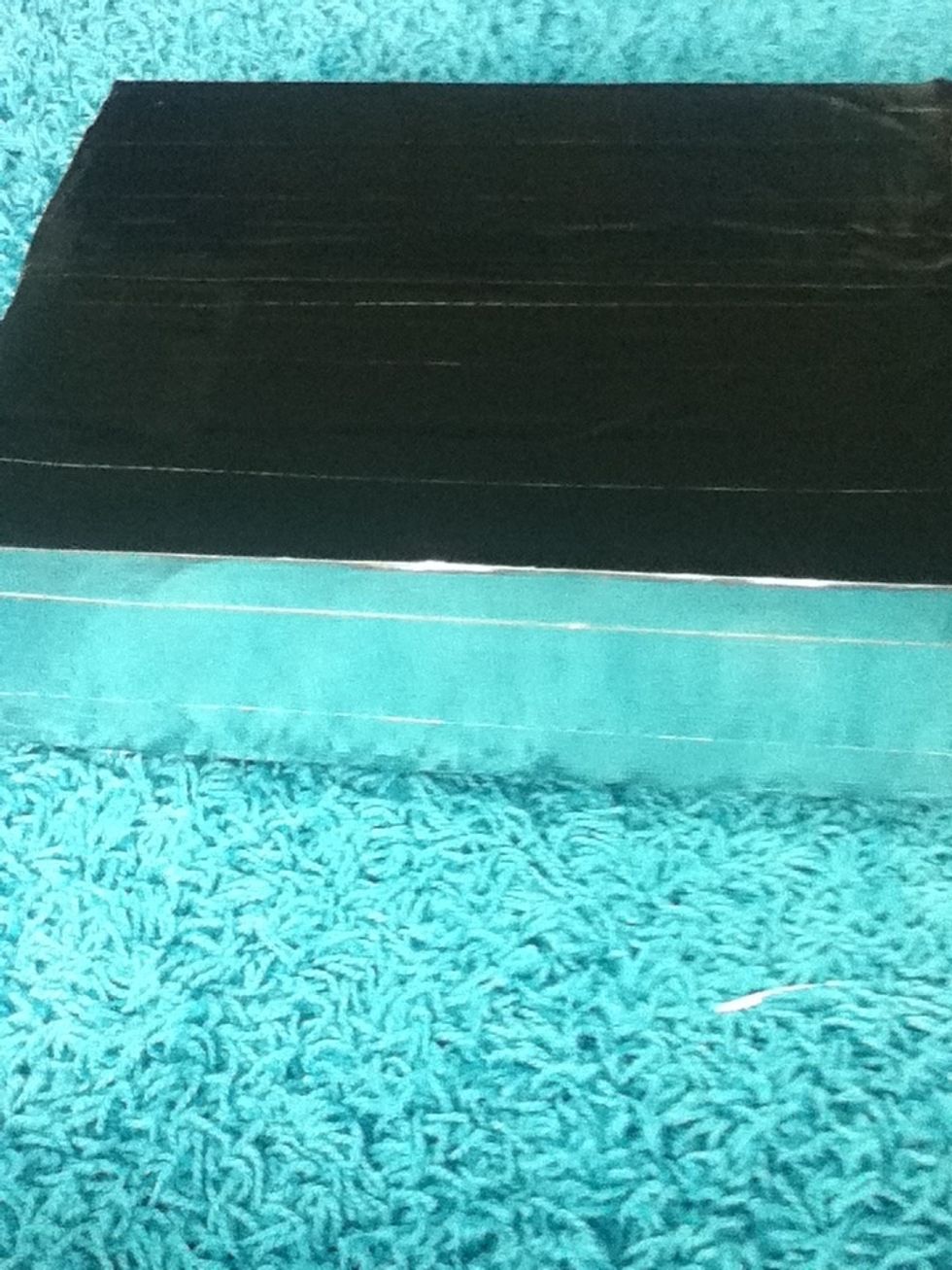 After you have a good idea of what you want to do, you need to figure out what color is your base color(s).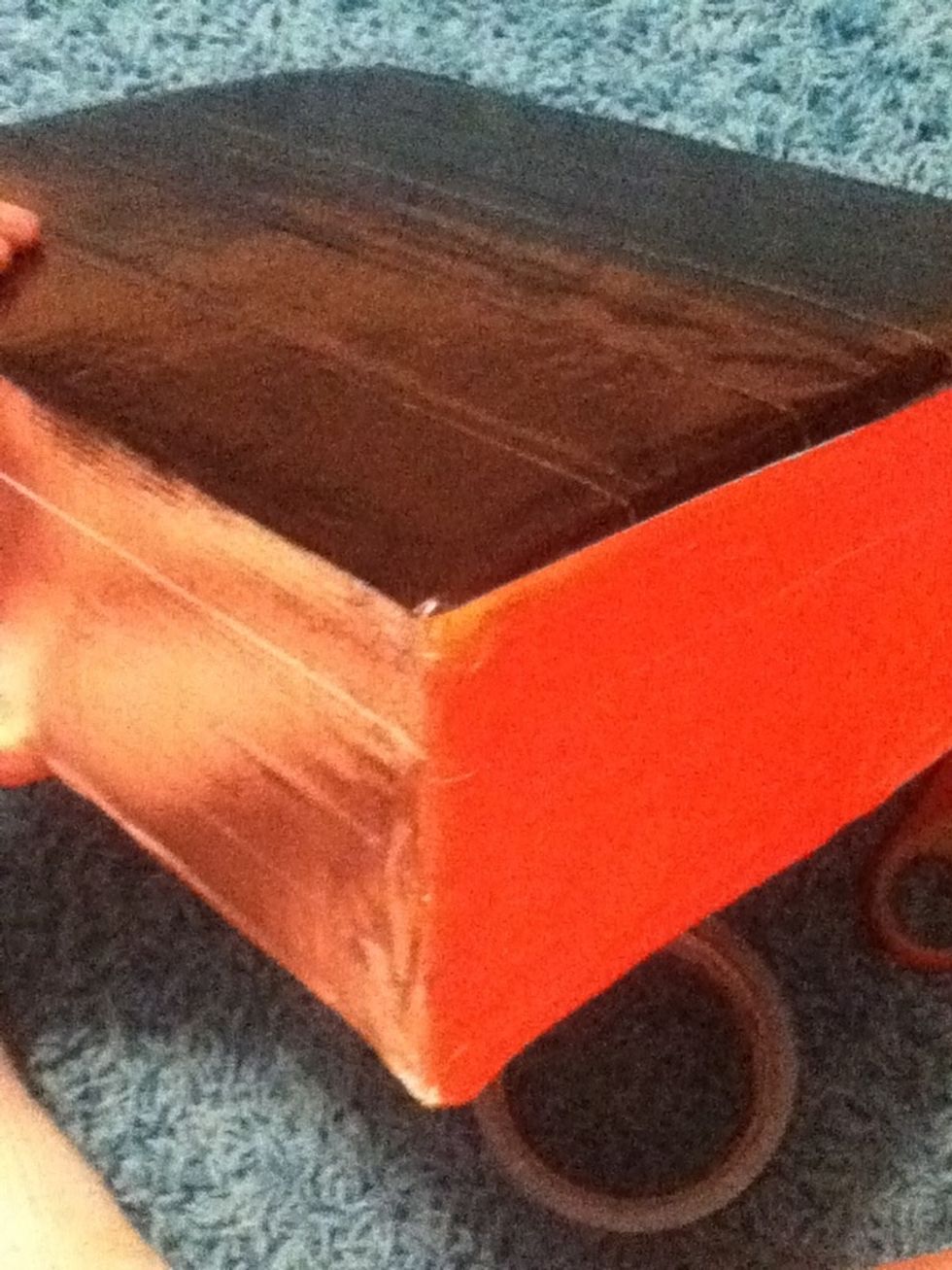 Then, when you're done putting the base coat on, do the details. Make sure that the details aren't too hard for you. Keep them simple.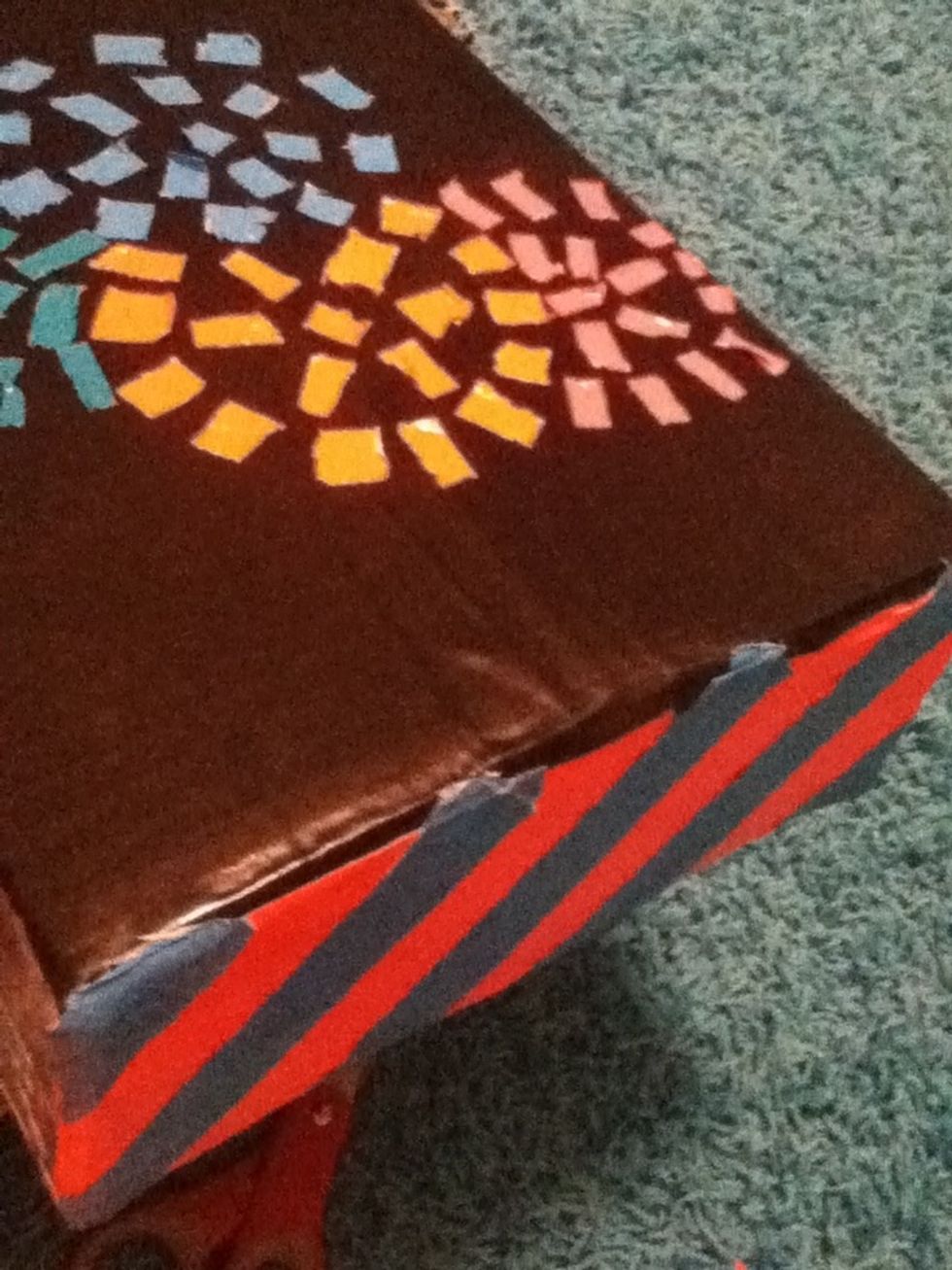 After you add details, look for a good place to insert a hole for candy or streamers.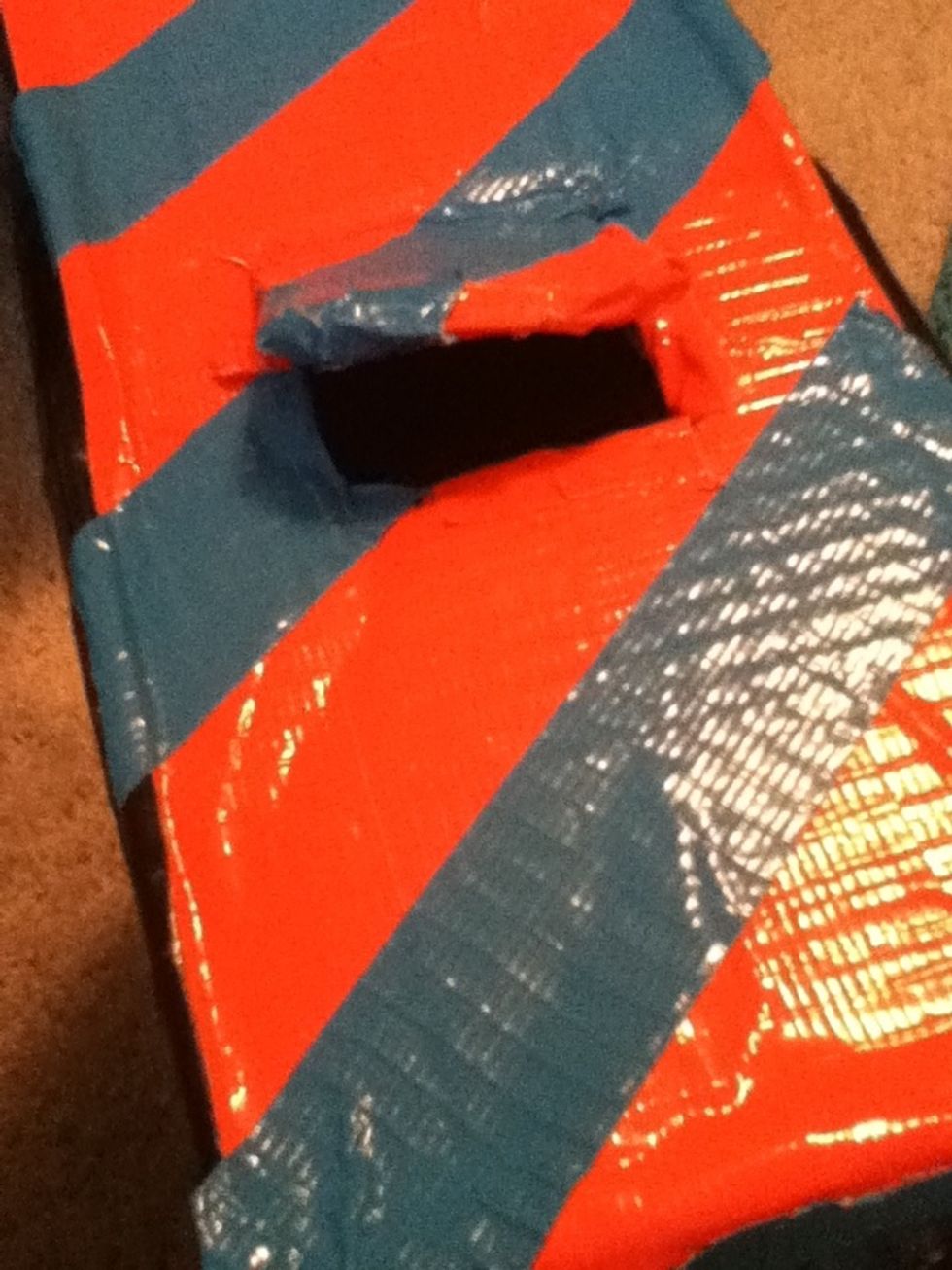 When you find a good spot, make a hole big enough for the candy or streamers. (You can tape the edges of the hole if you don't want cardboard to stick out.)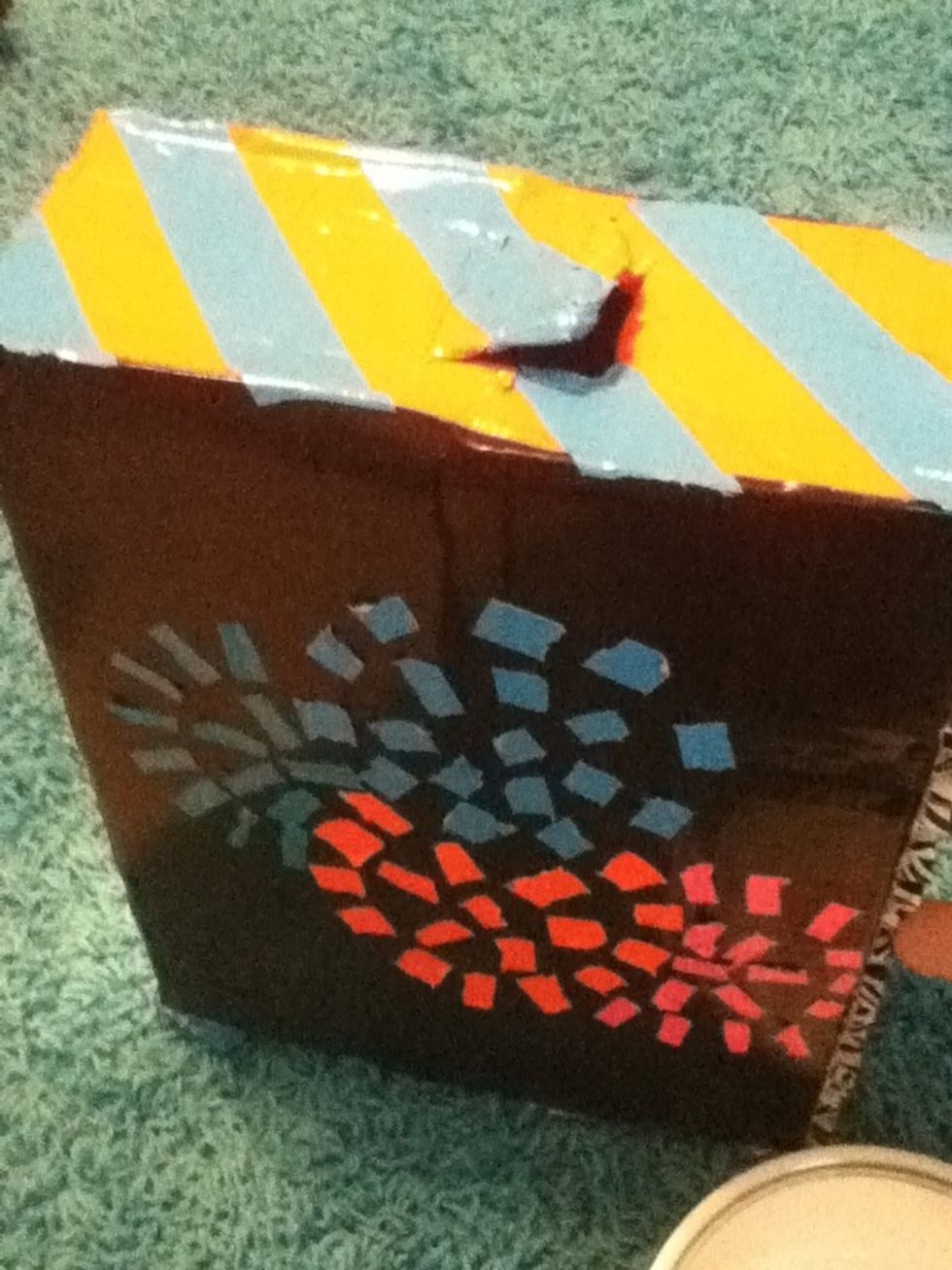 As you can tell, I did fireworks with lots of other neon colored designs for my details.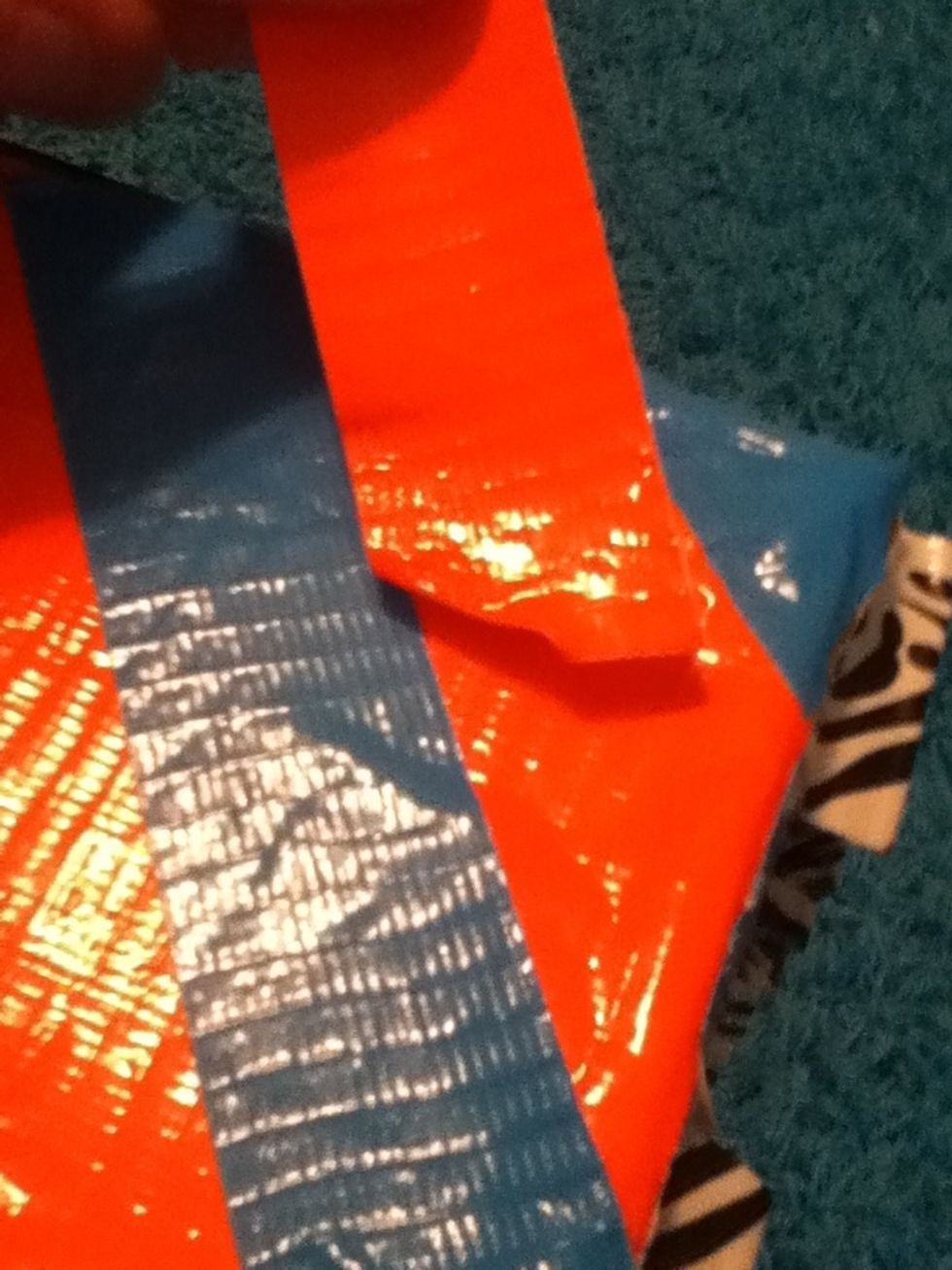 Now time for the fun (harder) part. First you need to make sure that the designs match the size of the other tape in your hand. If it doesn't make sure to cut it.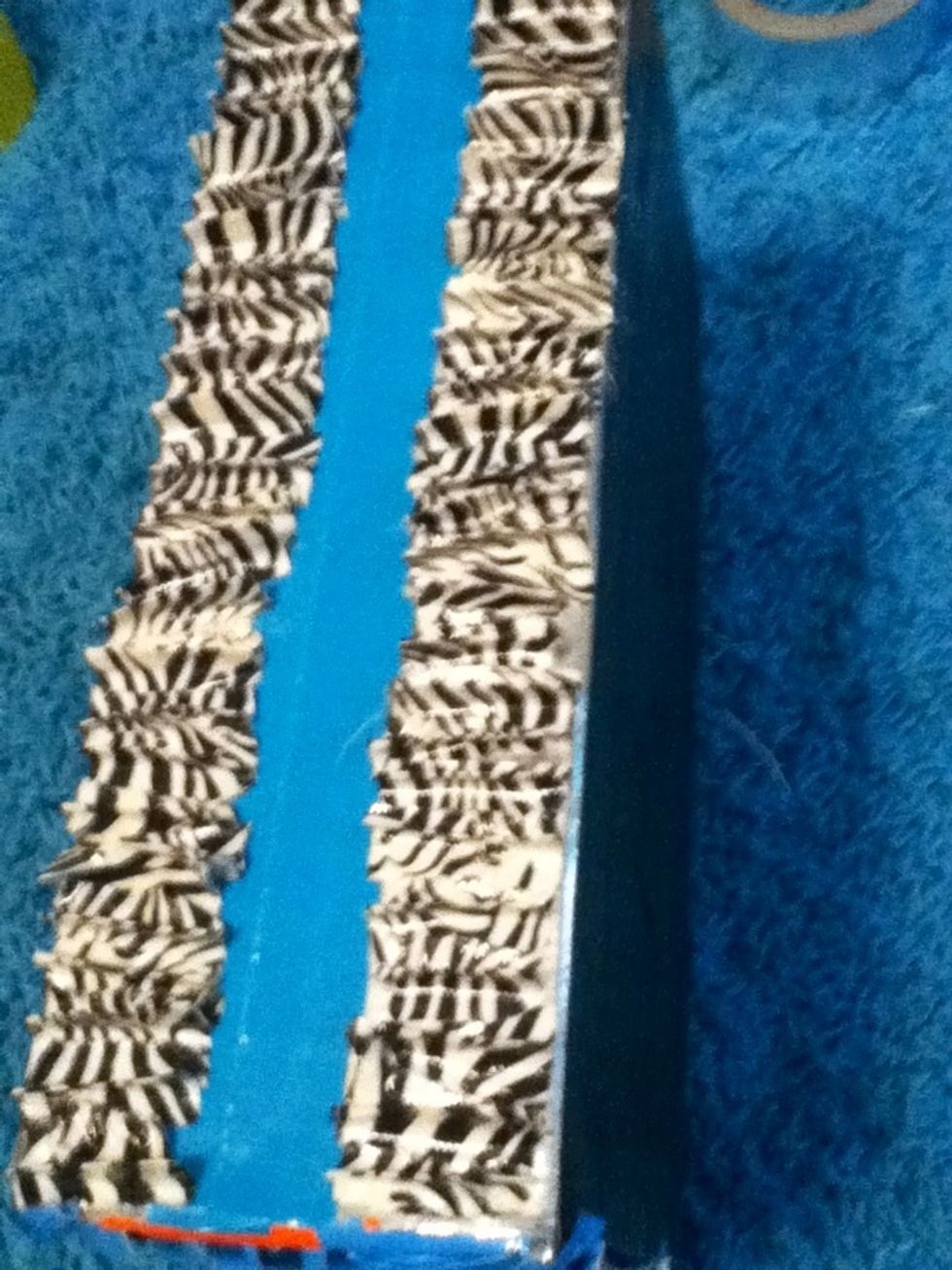 As you can tell, I didn't do the middle part. If you decide to do the whole box like that, it would take hours! Just add as much as you think is necessary.
Repeat this step as needed. Or until most of the box is covered. Add the string or rope at the top of the box and tape it down so it won't come off.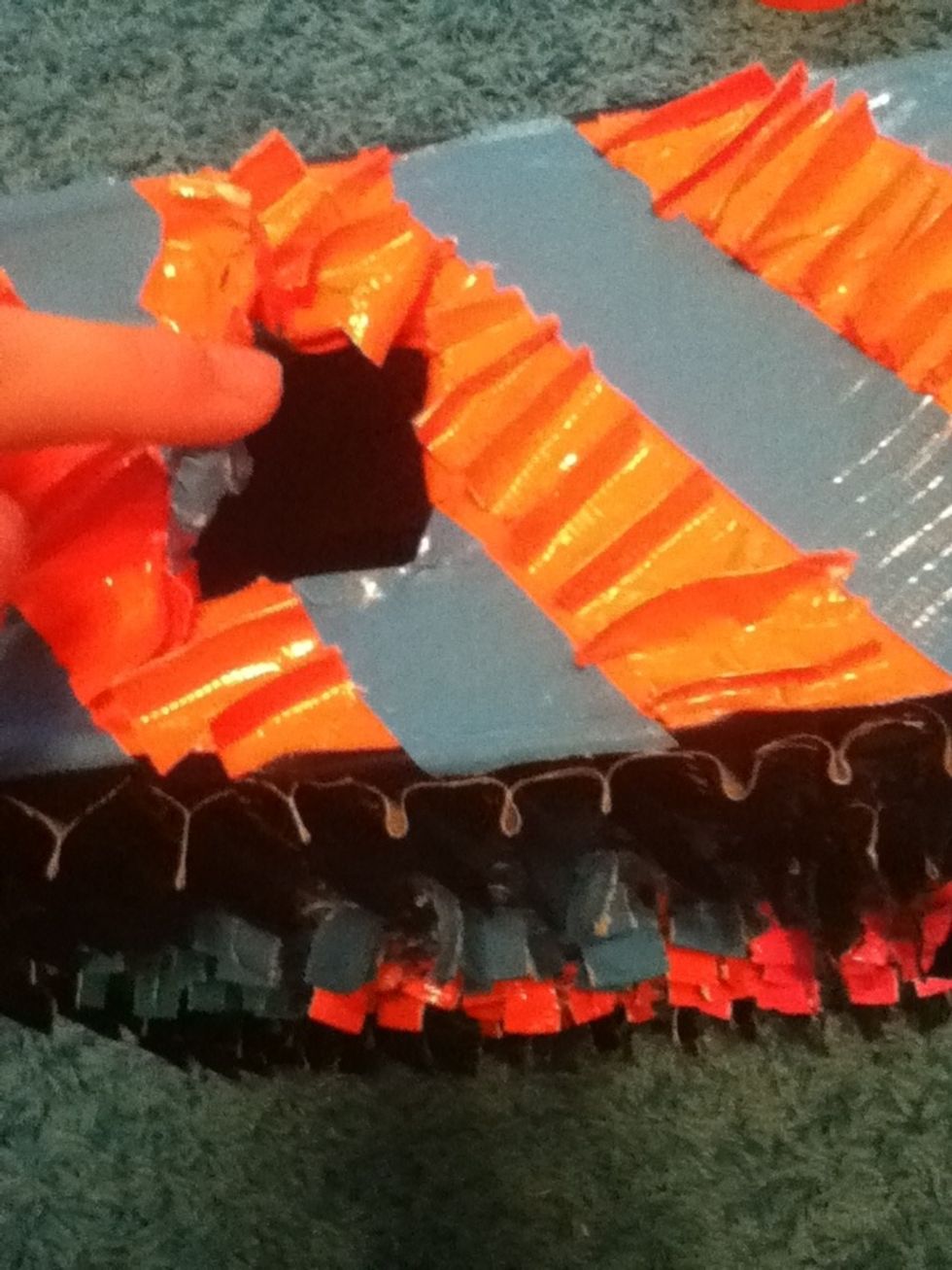 Next find the hole for candy and/or streamers.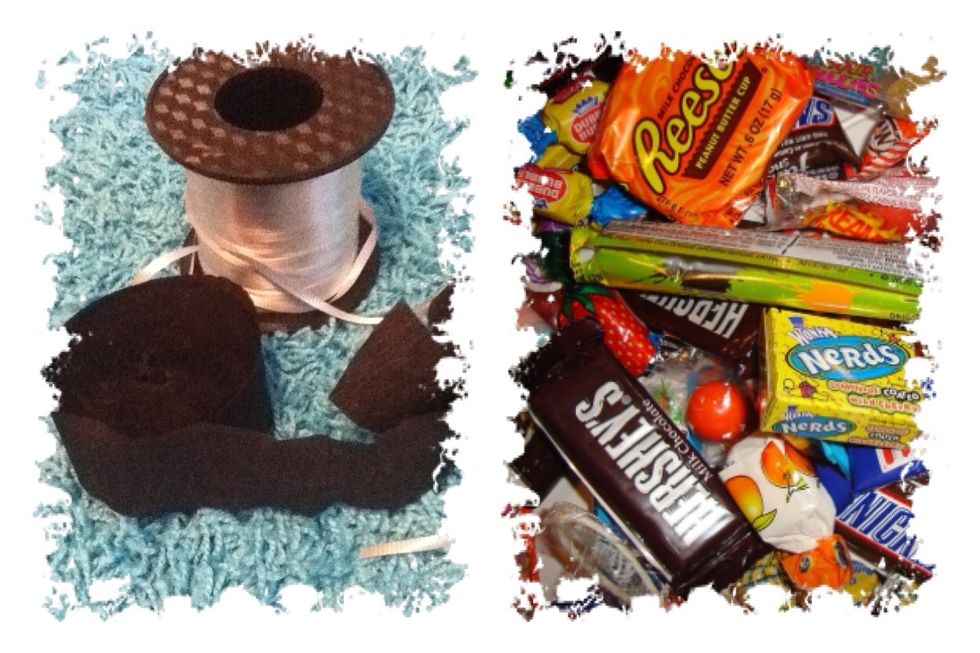 Insert your candy and/or streamers in the hole.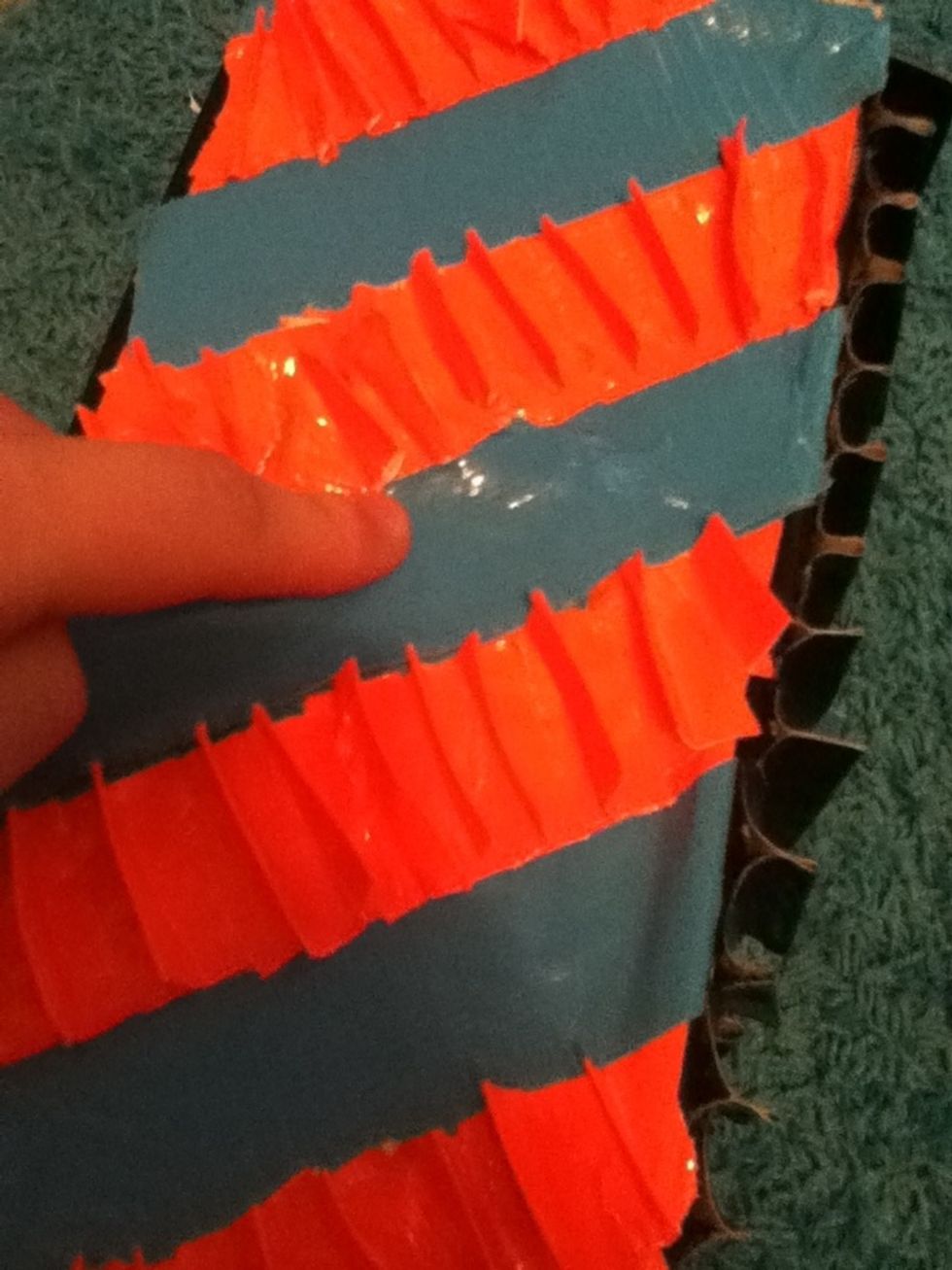 Next you need to cover the hole. To do so, measure another piece of tape to cover the hole. Make sure you push the flap all the way in so it won't open.
A box
Scissors
A lot of duck tape