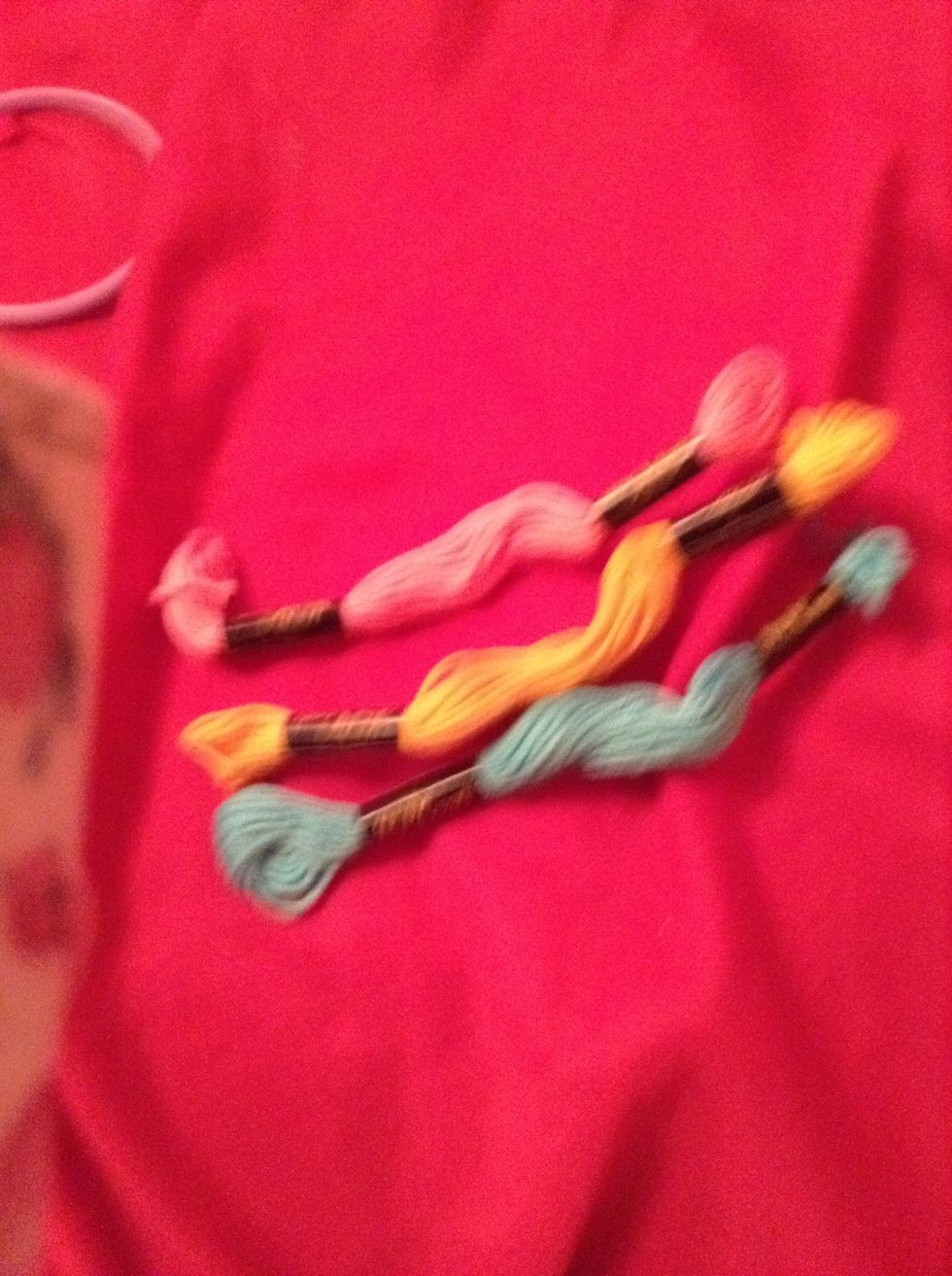 I chose pink, blue and yellow, because that is what colors I have in my room.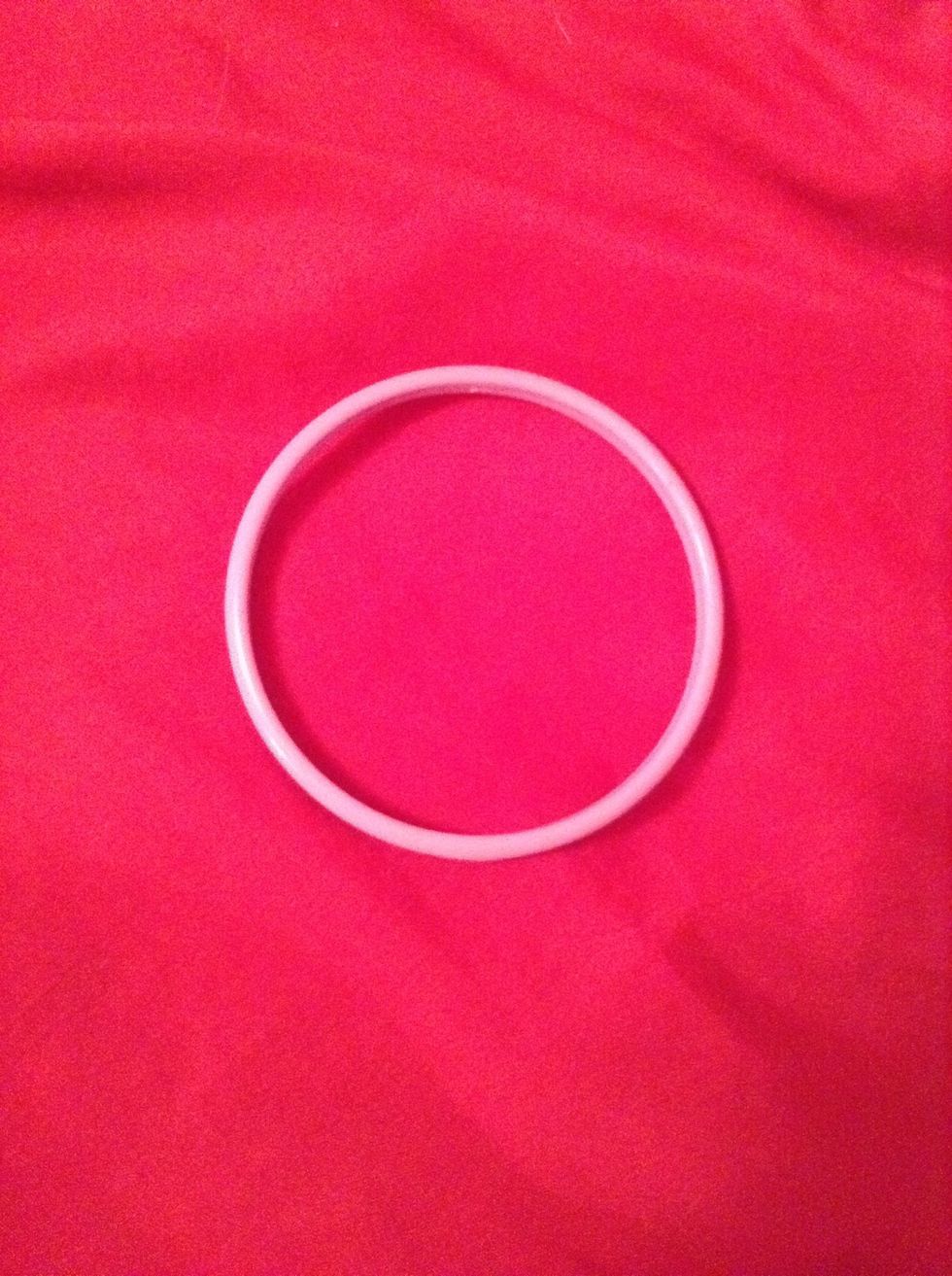 This is a bracelet I chose. Make sure it is hard plastic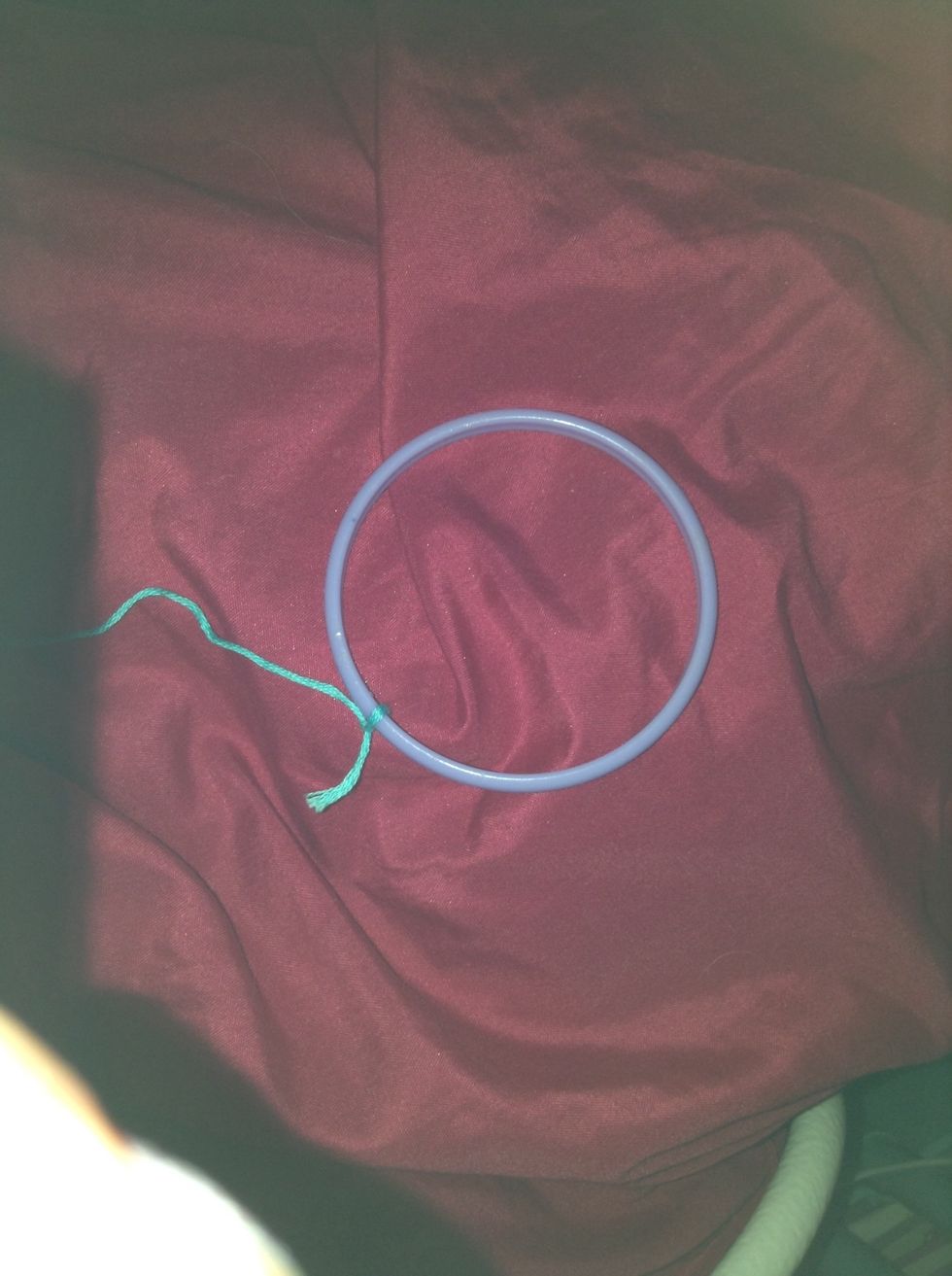 Tie a price of string to your bracelet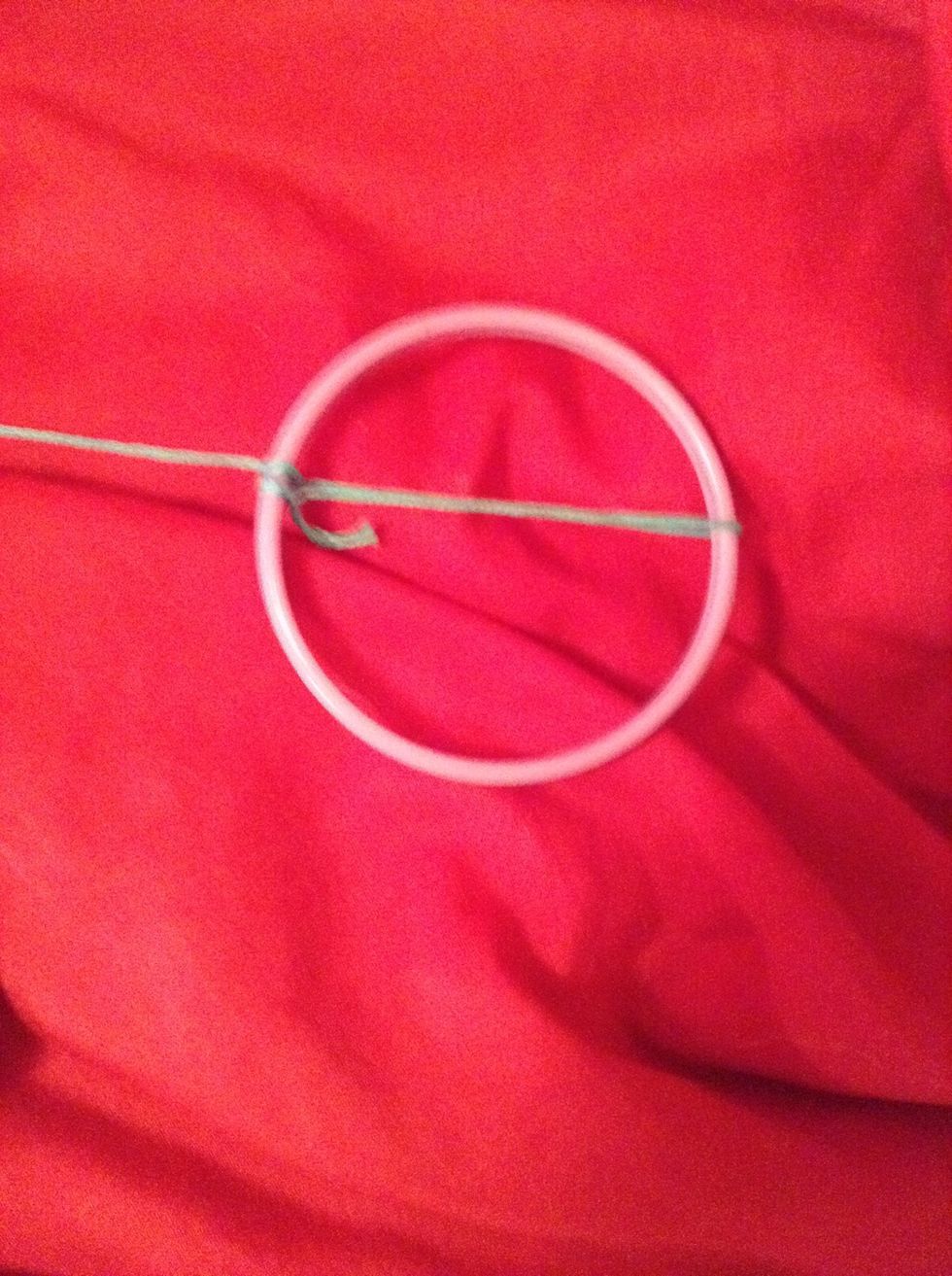 And wrap it around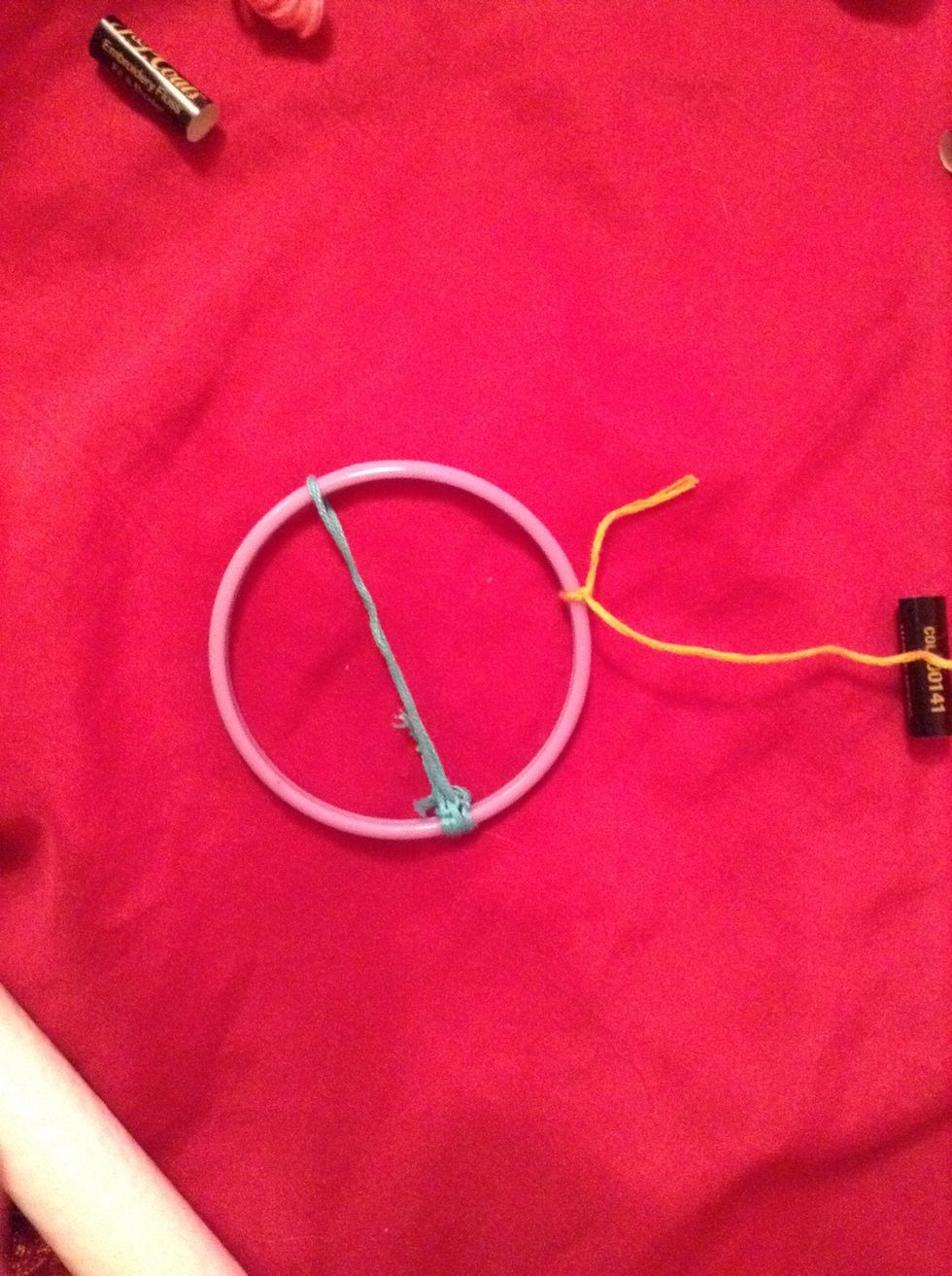 Tie another color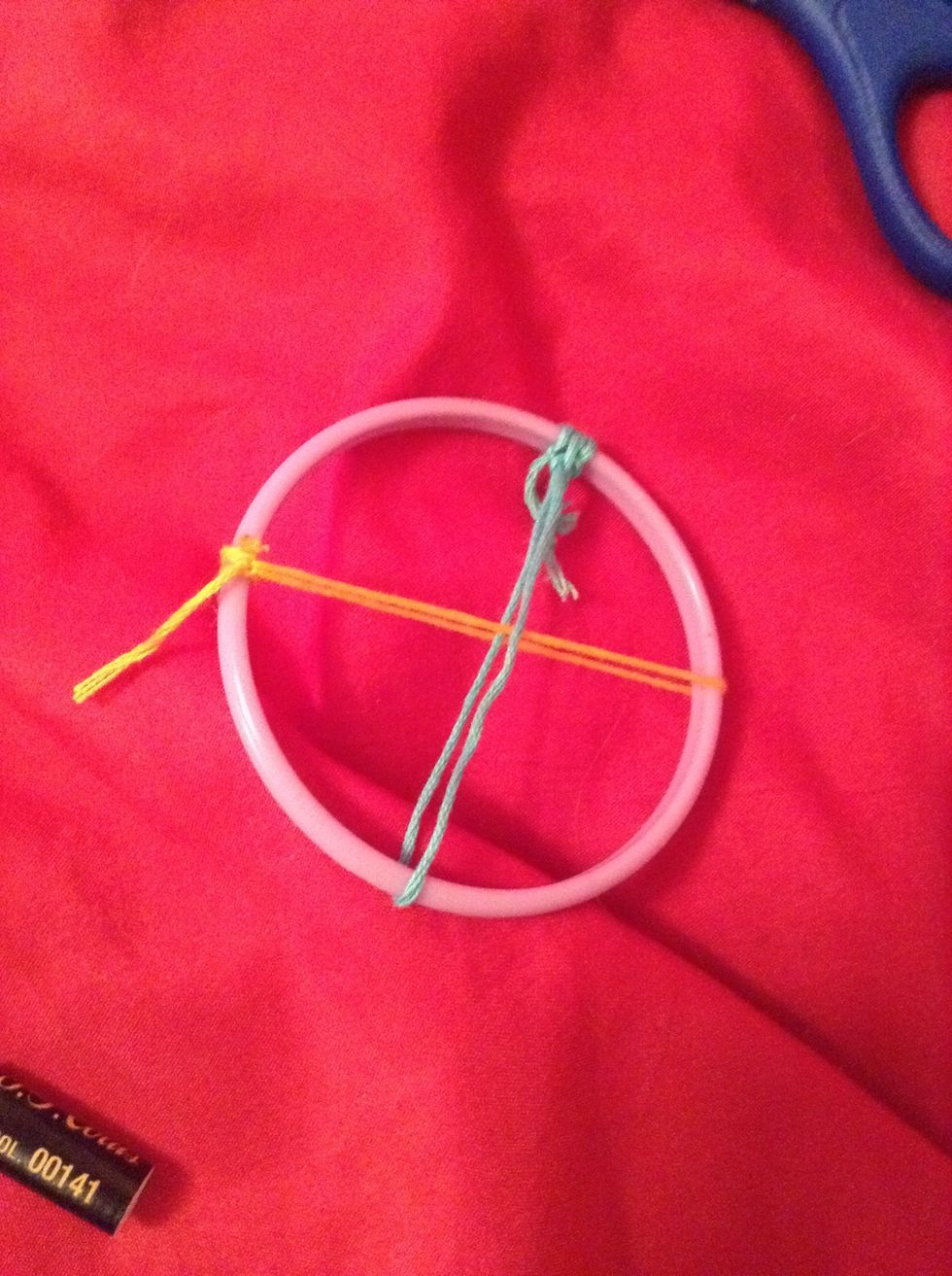 Wrap it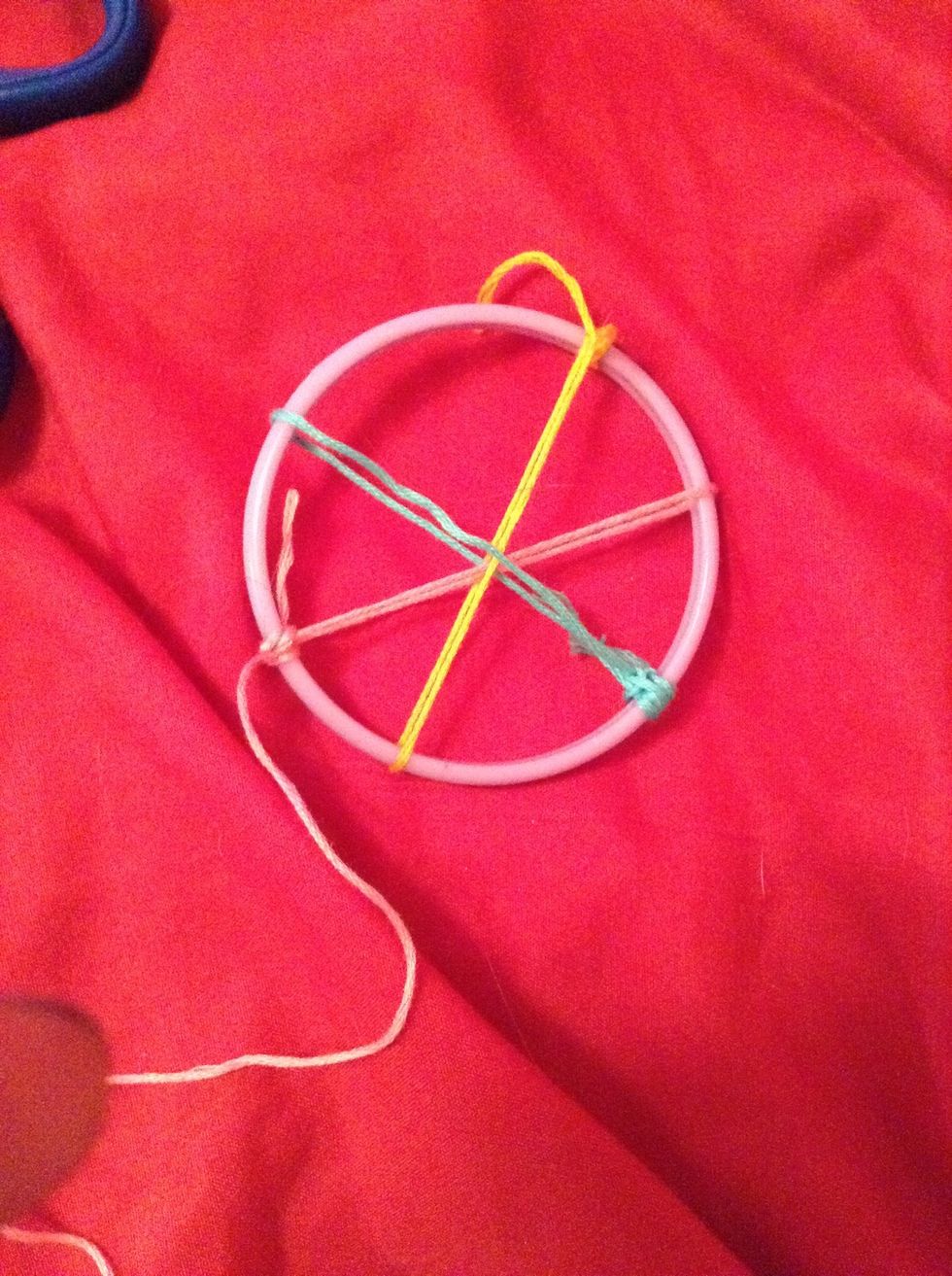 Do the same with the last color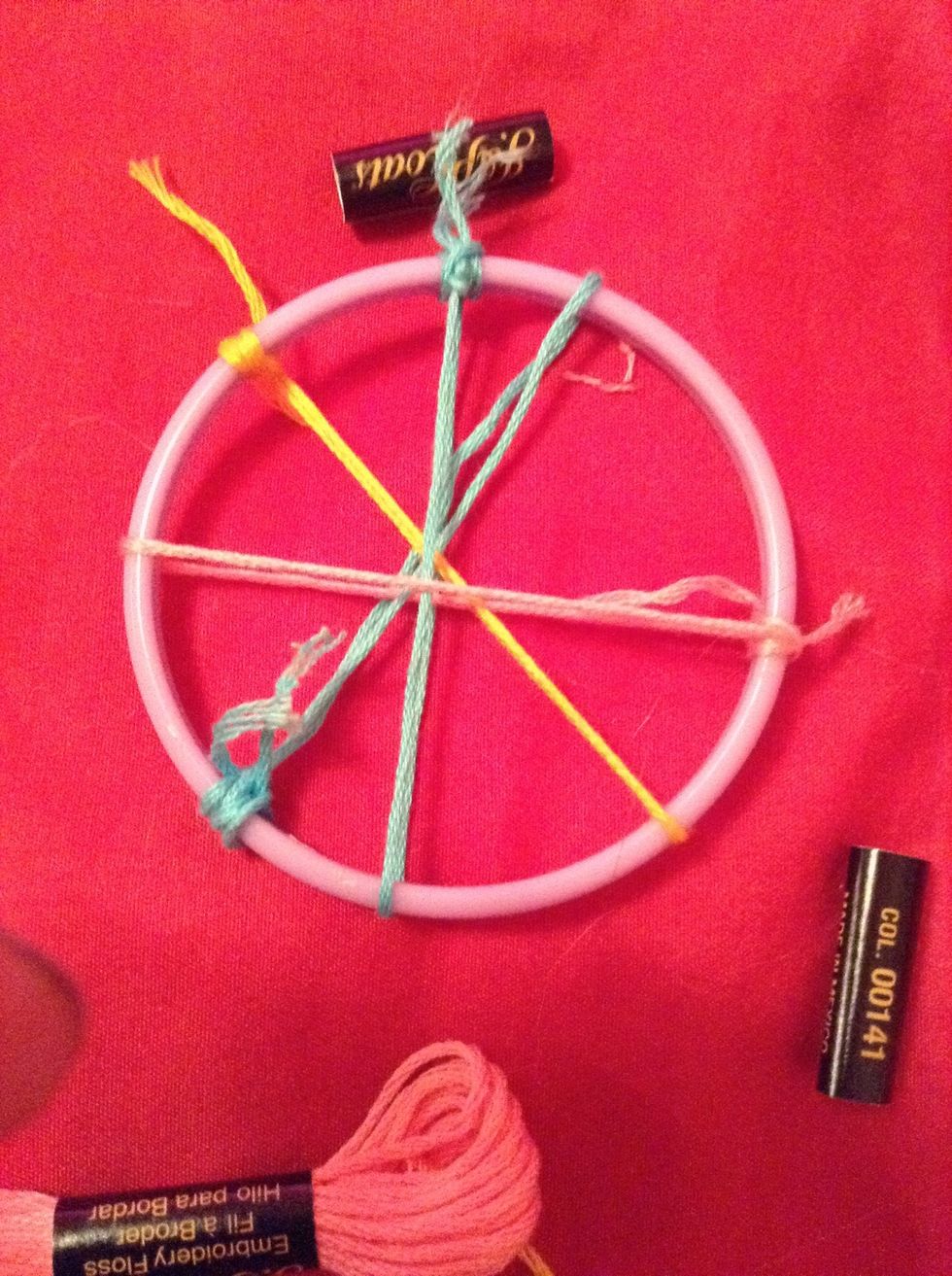 And add another of the first color.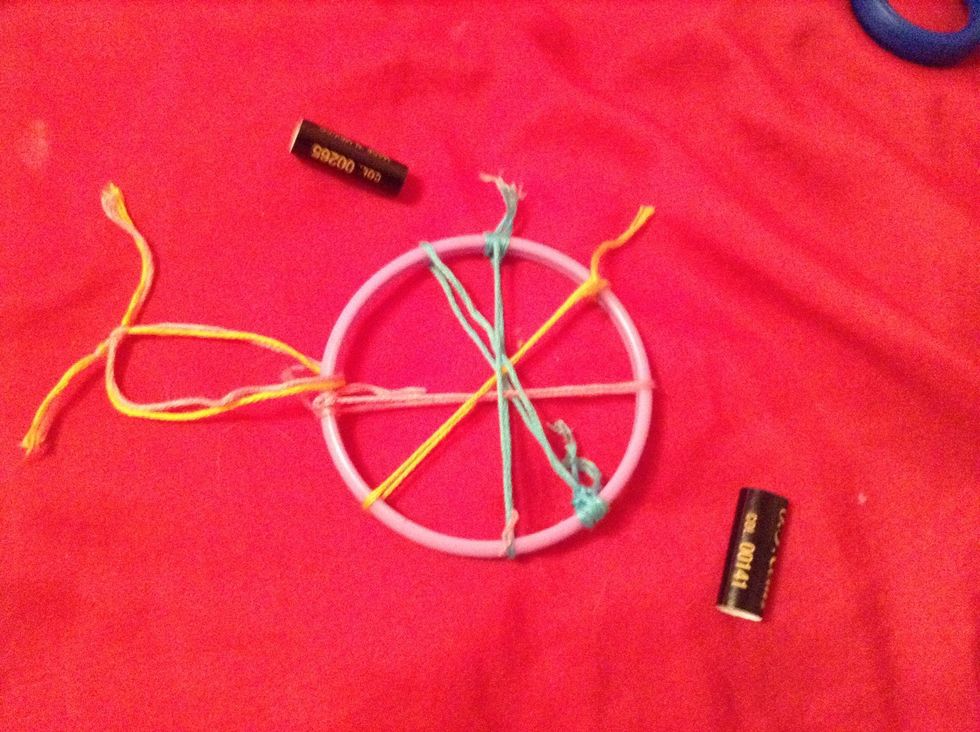 Now take the second 2 colors and tie them together. Then make them the part you use to hang as shown.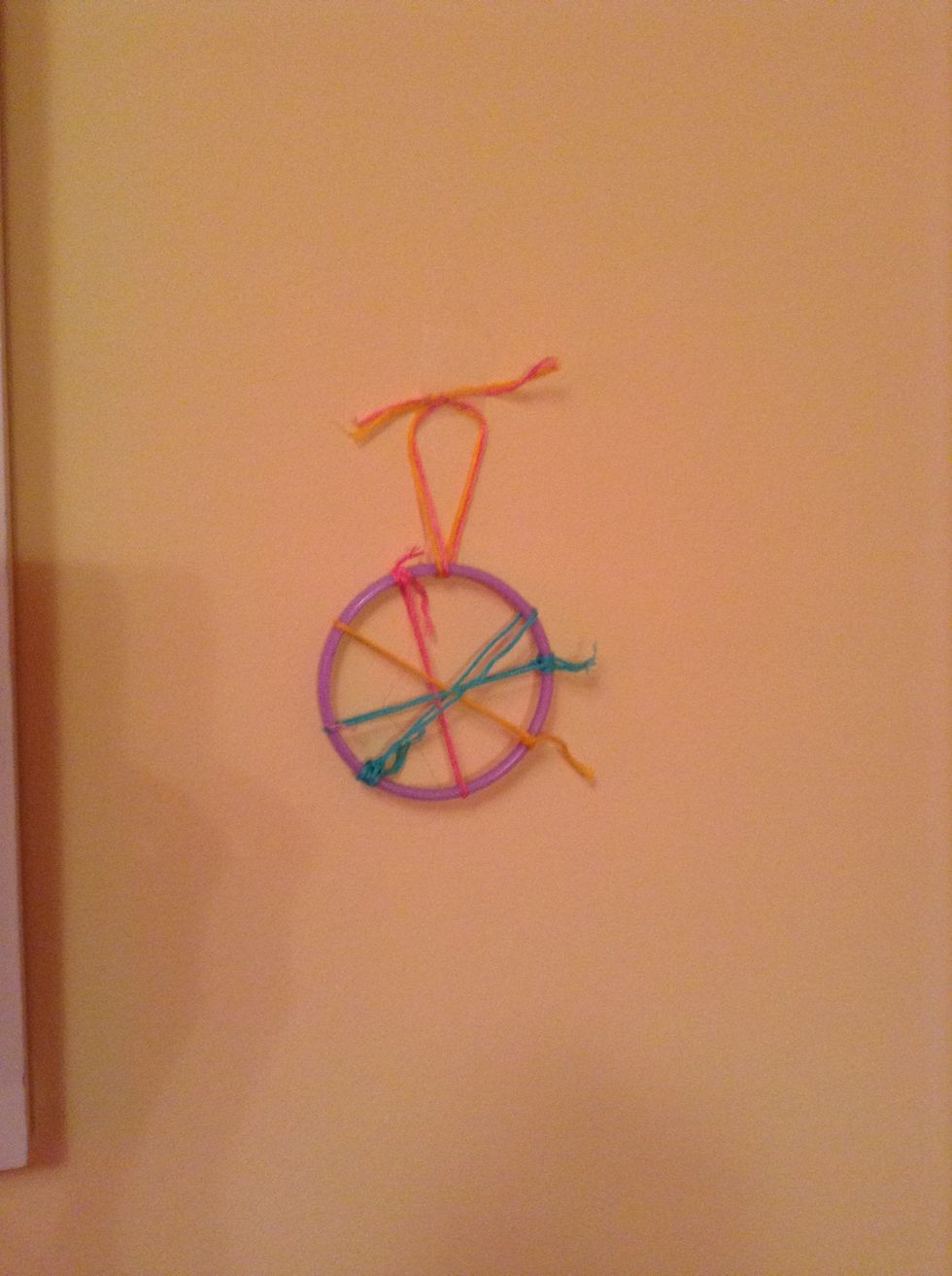 And there you go! Finished and hung up. Have fun and tell me your colors you used! 😄 bye!