How to make a double ribbon bow
This is a how to guide on how to make a simple two ribbon stranded bow. Brought to you by Selma Gasu & Amber Olson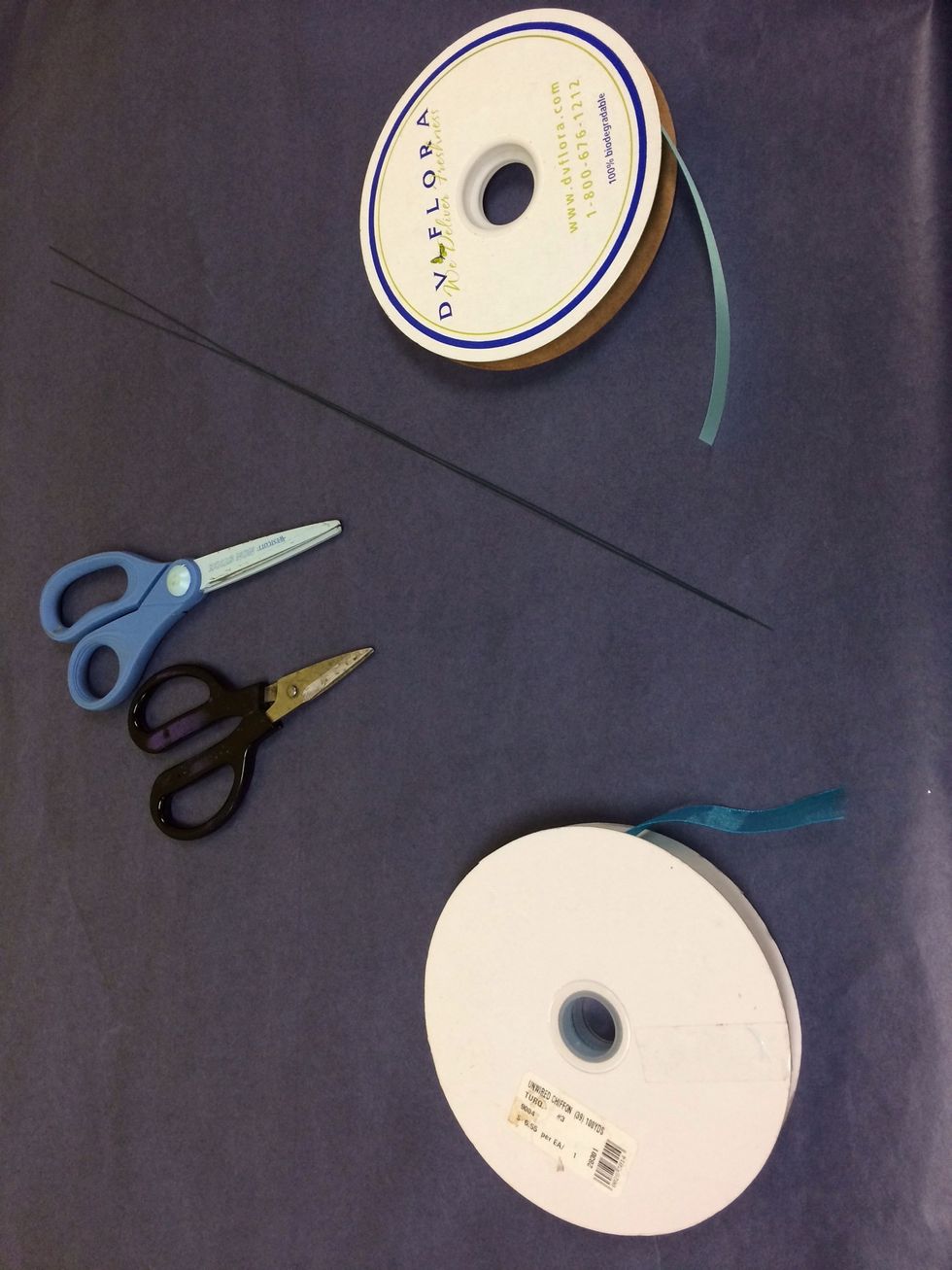 Make sure to gather all the supplies you will need to make this double ribbon stranded bow before beginning. This is an example of what all of the needed supplies will look like.
Gather the two different strands of ribbon so that they are equally matched together before you start.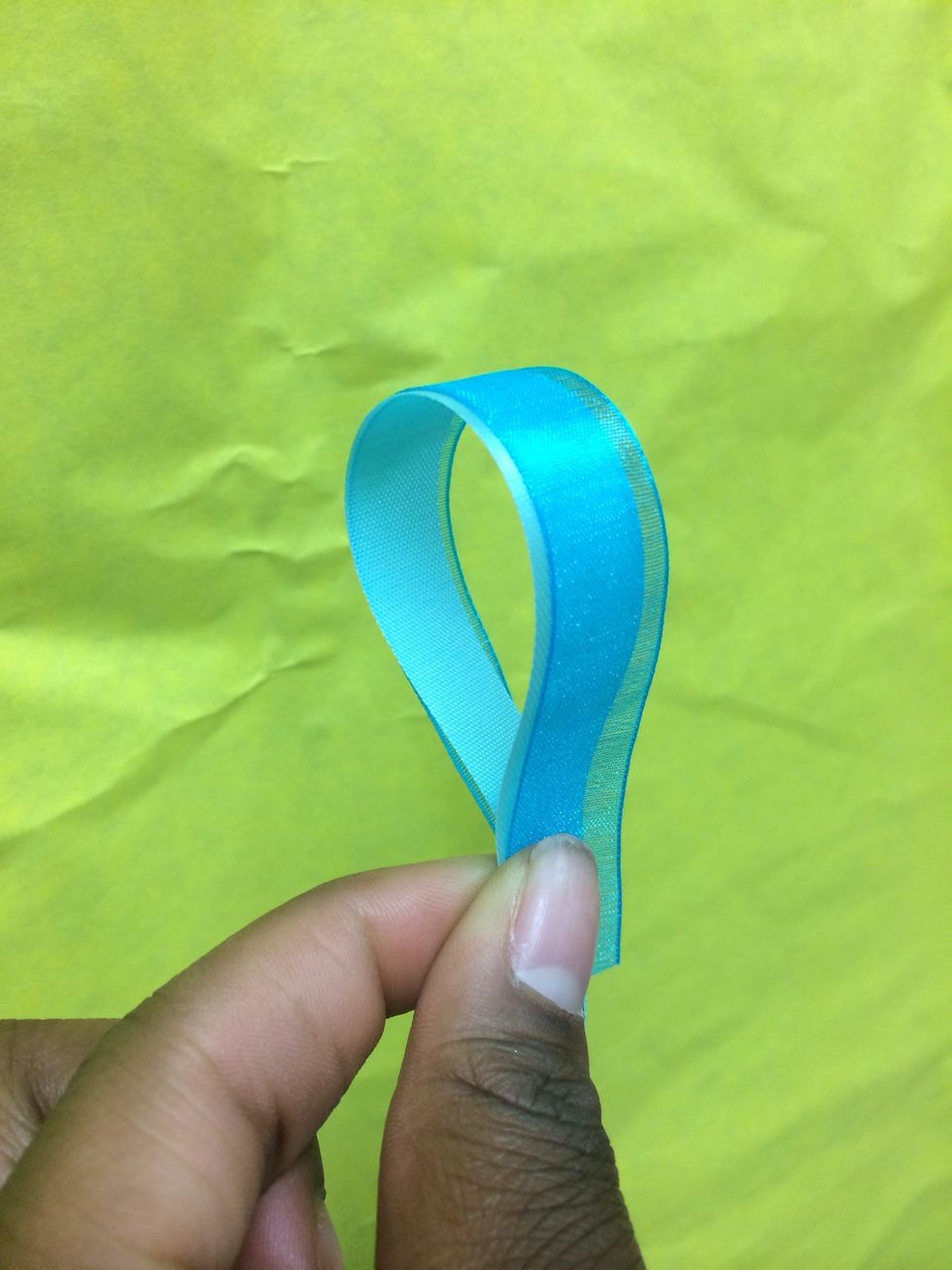 Begin your bow by making one loop with both strands. We recommend the length of the loop to be 3 inches after folding it over.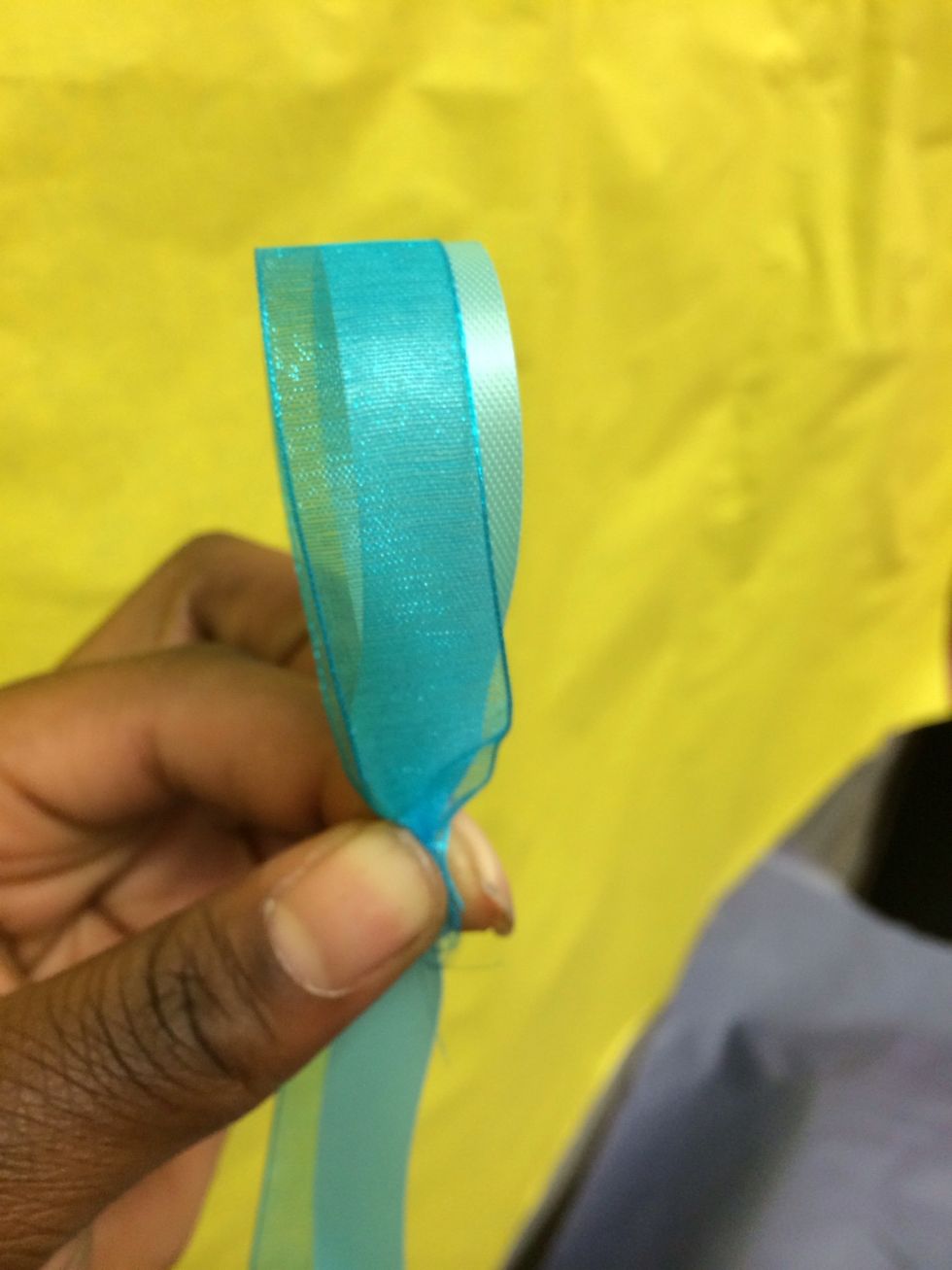 After you've made your first loop, make sure to pinch the bottom so your loop doesn't come undone.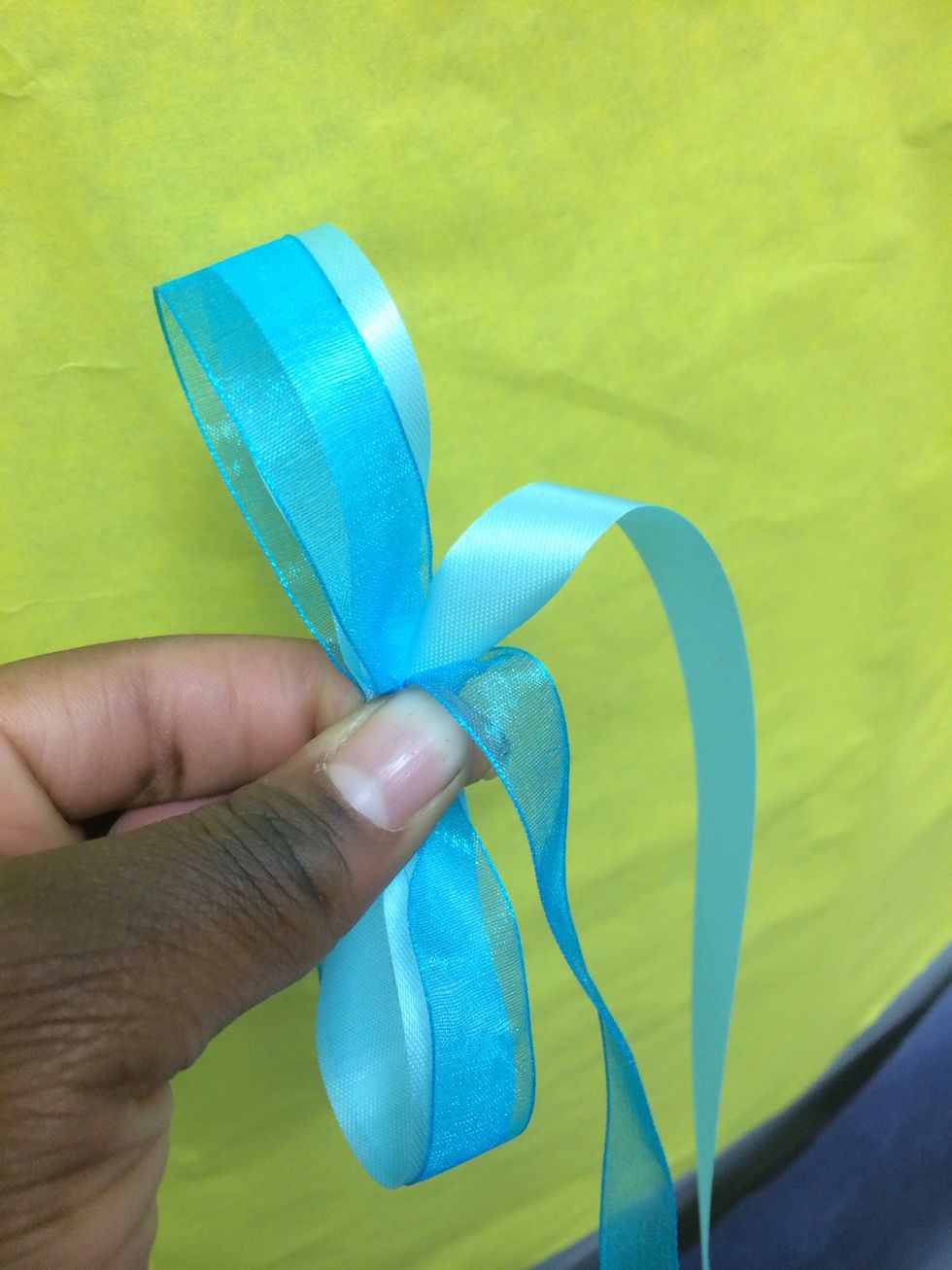 Next, make another 3 inch loop on the bottom of you first loop.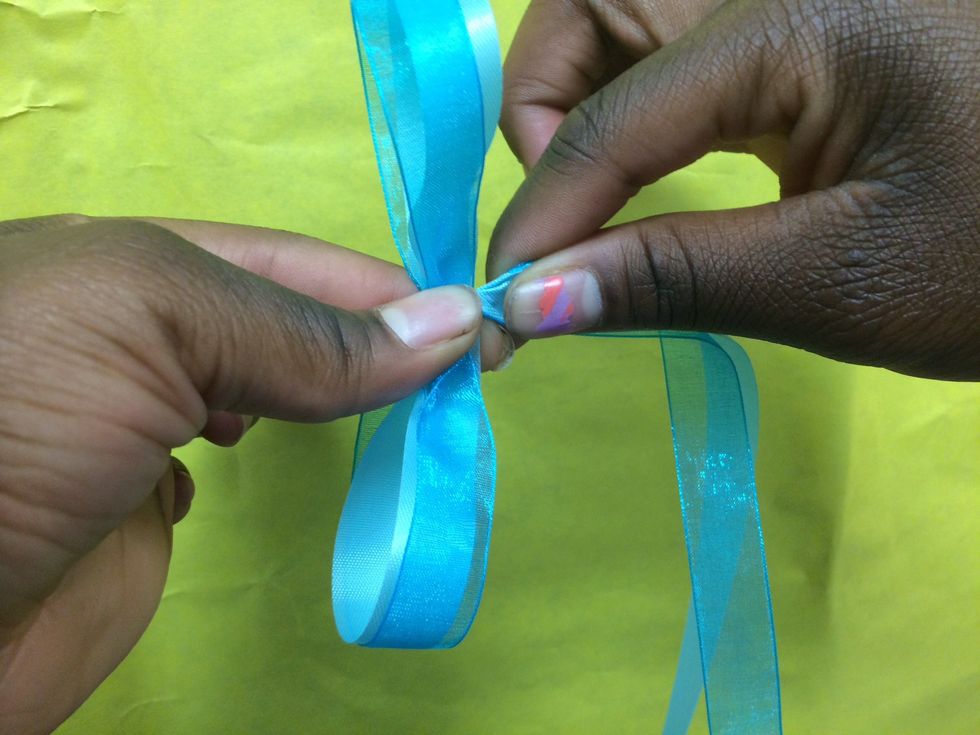 Once again, make sure to pinch the ribbon before beginning your next loop. Then, twist the ribbon so you will use the same side you started with for your next loop.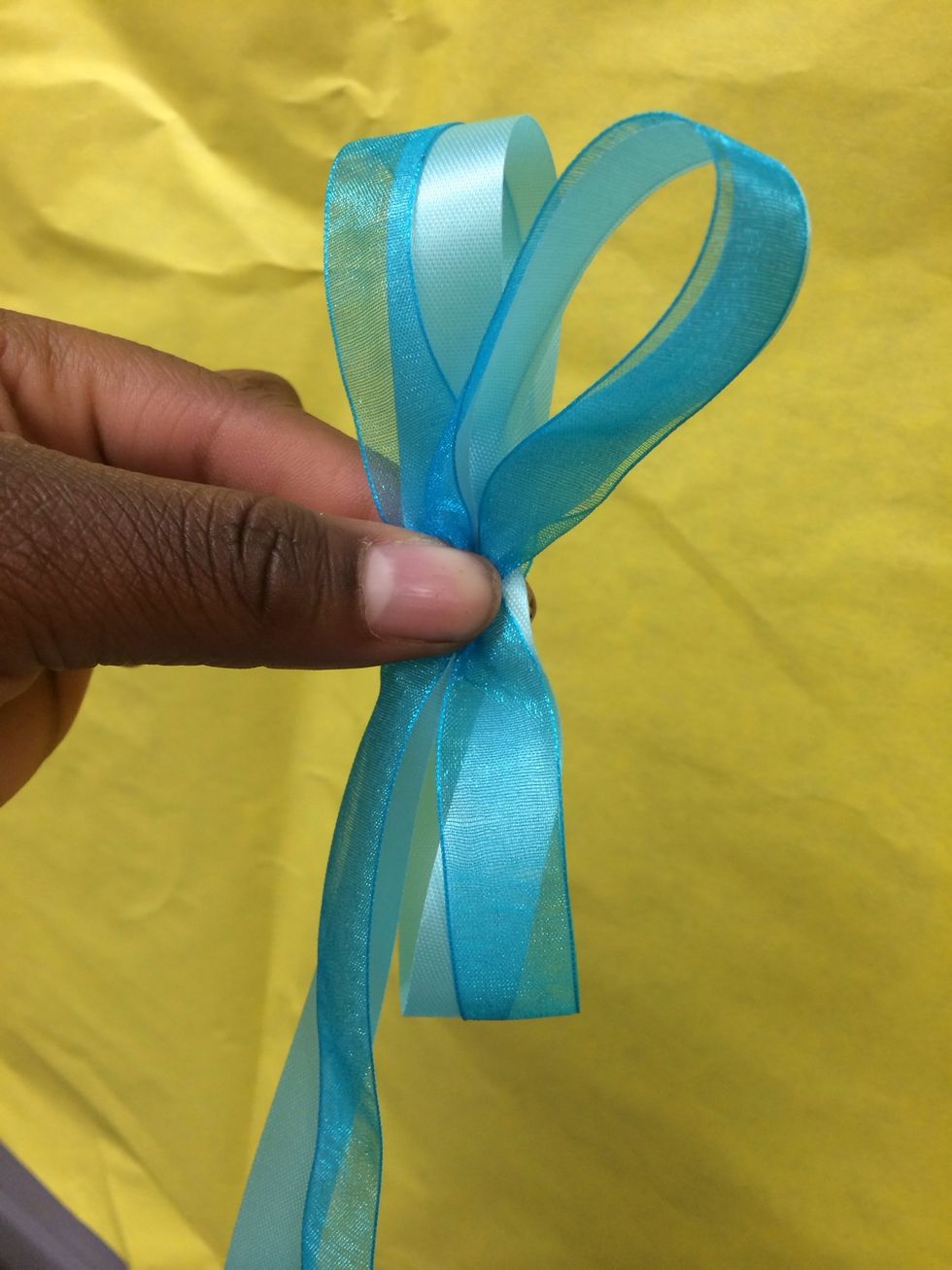 Continue this process so that you have 5, 3 inch loops on each side which will be 10 total loops.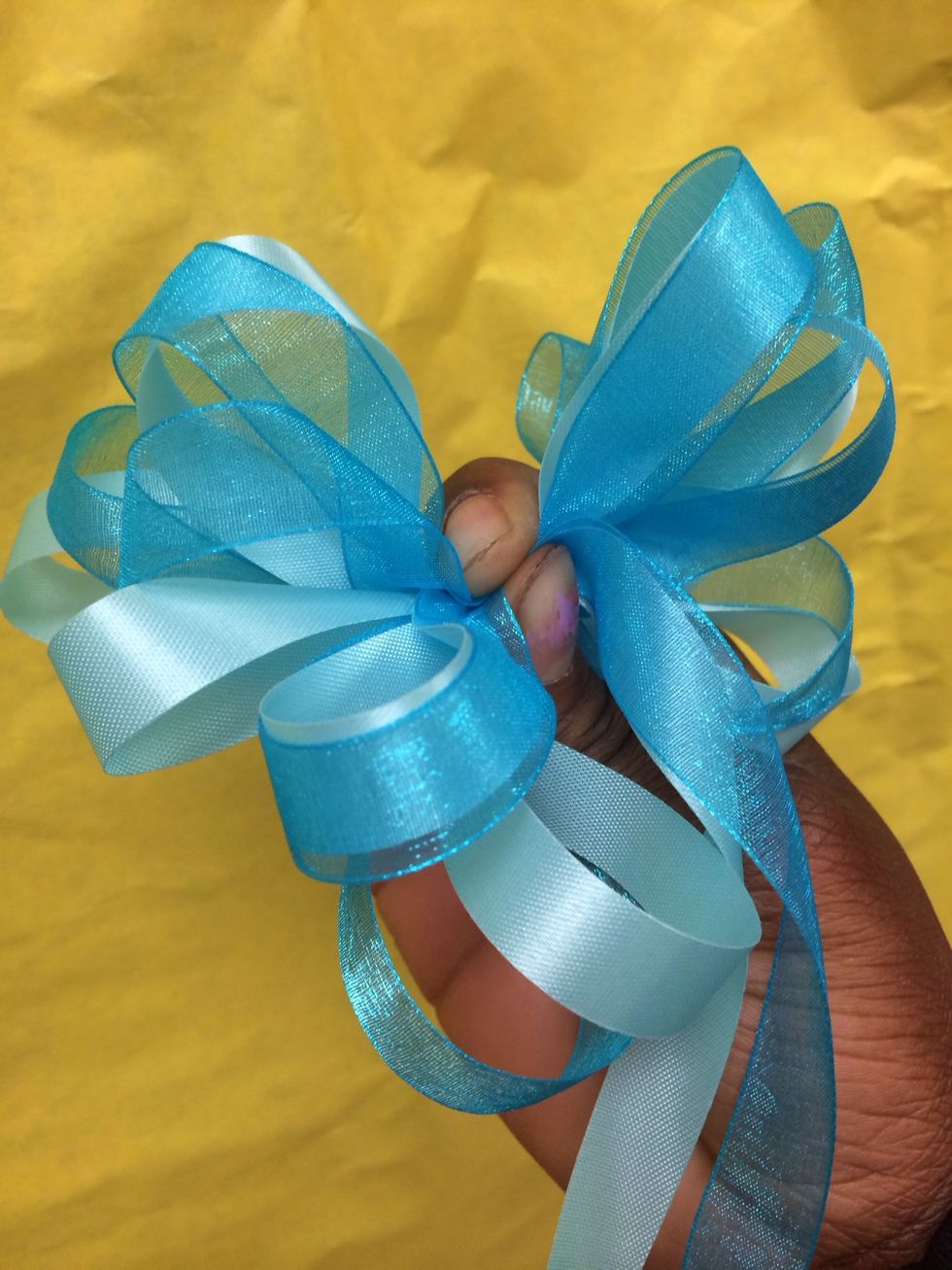 After all 10 loops are made, make sure to pinch all of them together so that they don't come apart.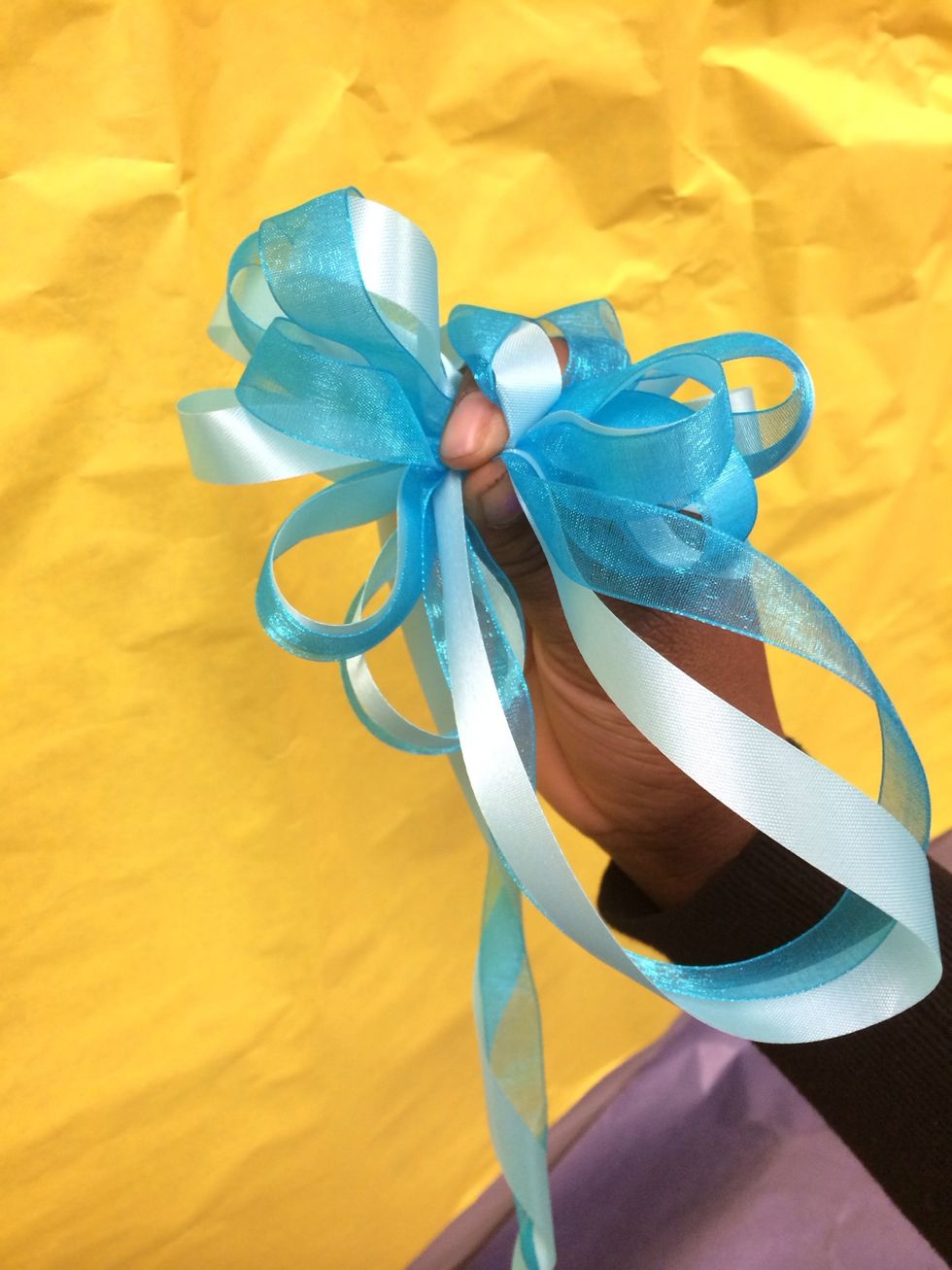 Then, make one large loop, bigger than the rest. There is no set size just make sure it is noticeably larger than the rest.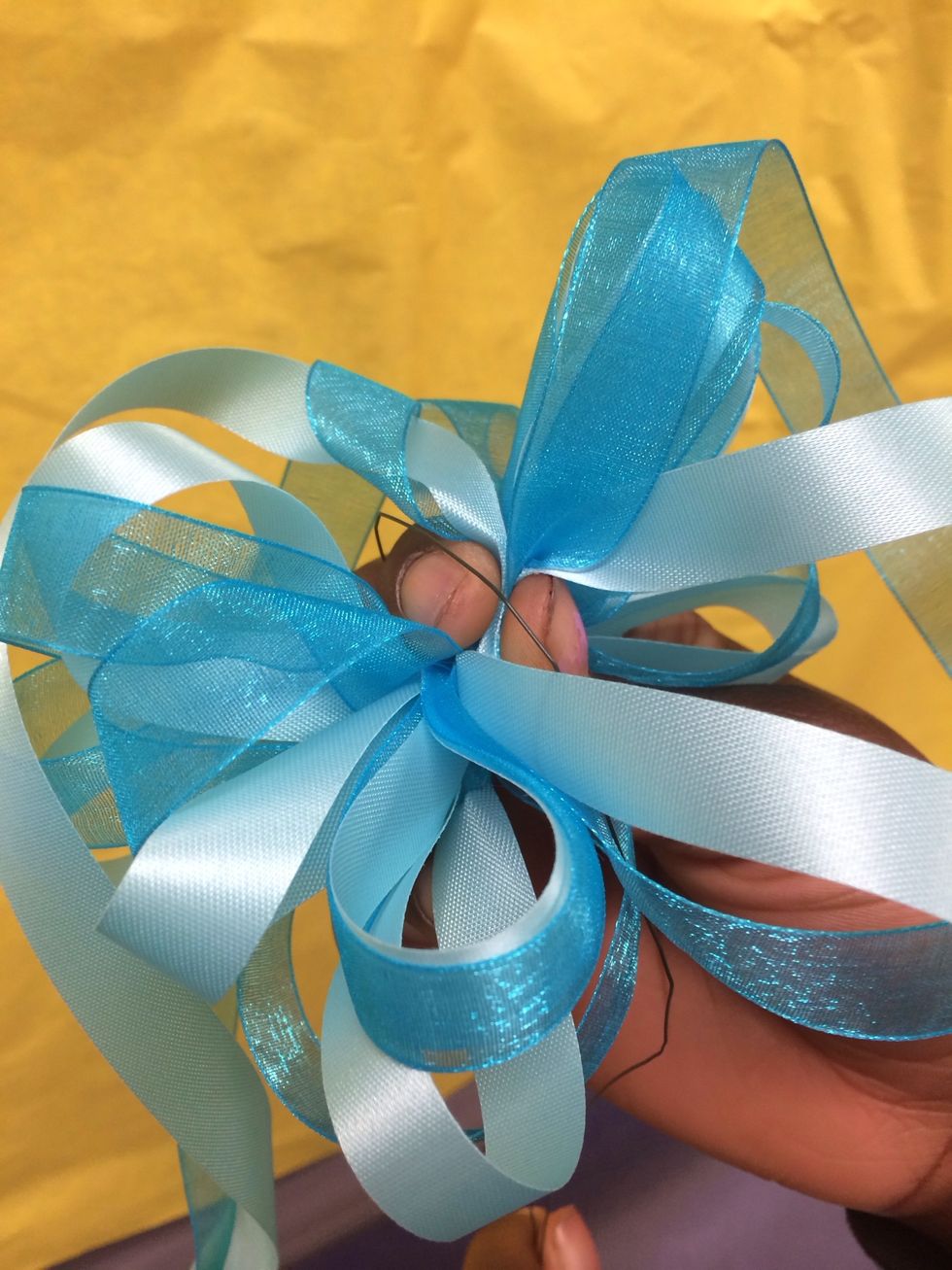 Now make sure to put your 18 mm piece of wire over where you were pinching to hold your beautiful bow together!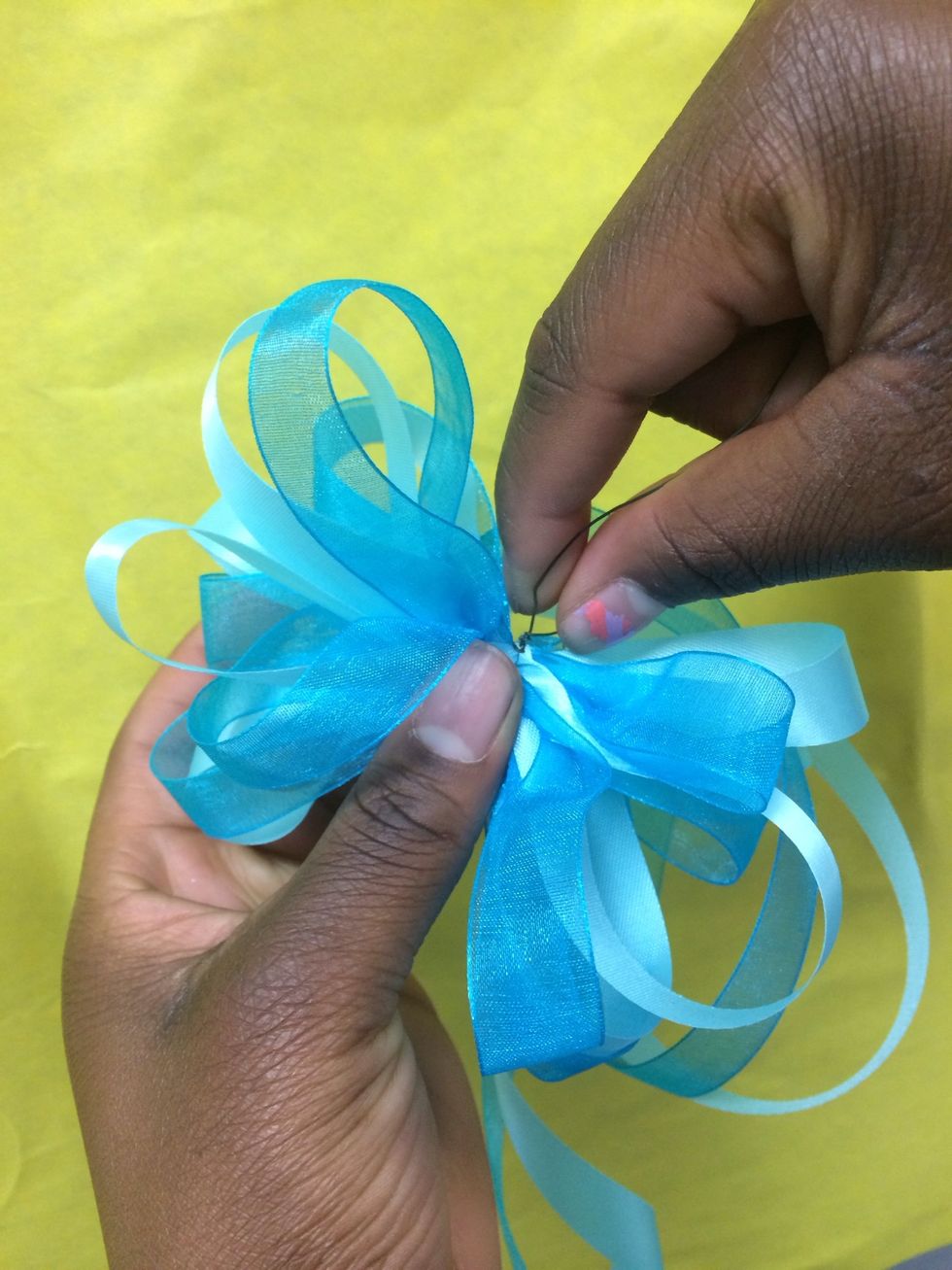 Twist the wire on really tight so your bow won't come undone.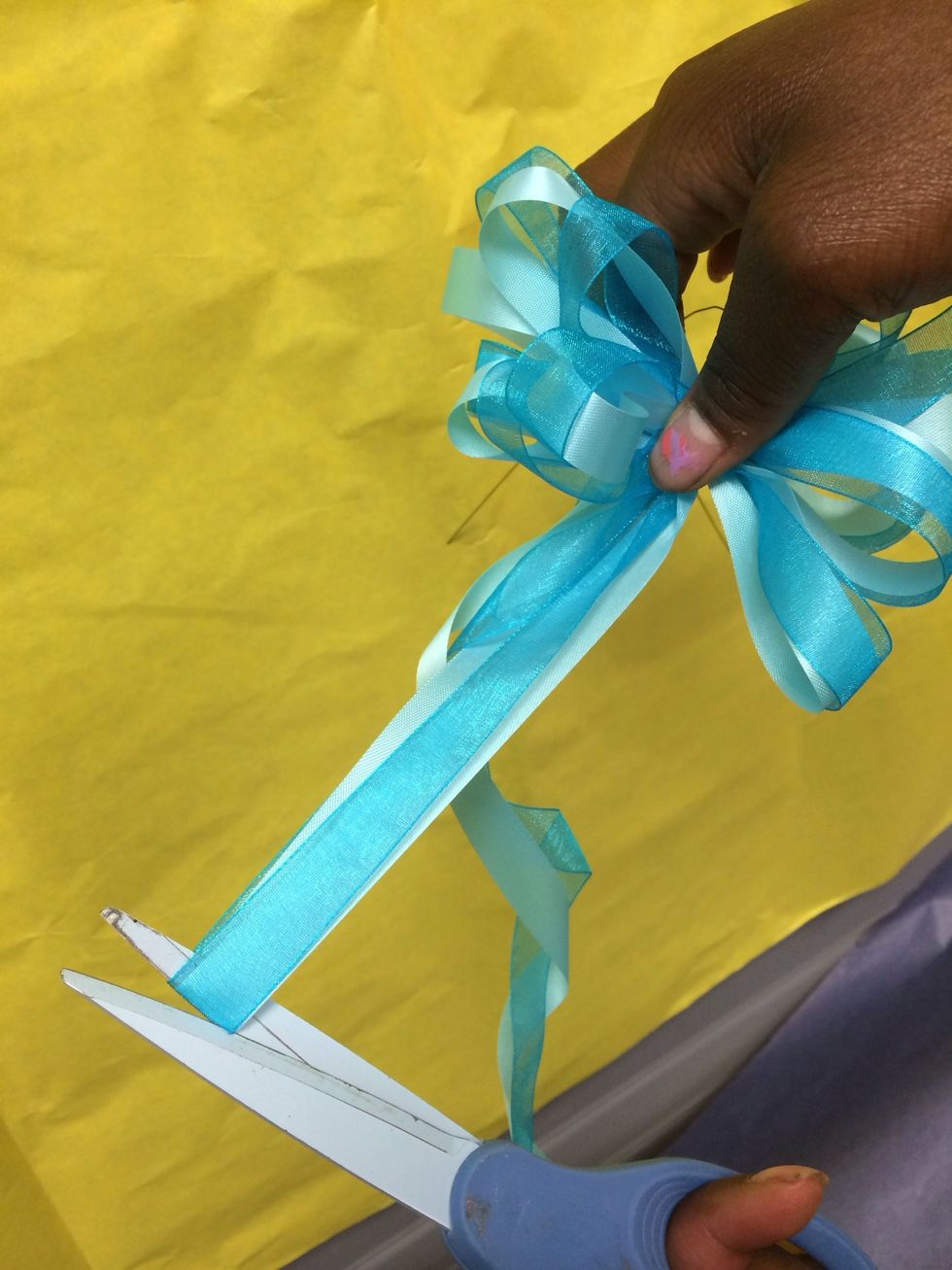 Remember that big loop you made bigger than the rest? Now, use your ribbon scissors to cut it in half!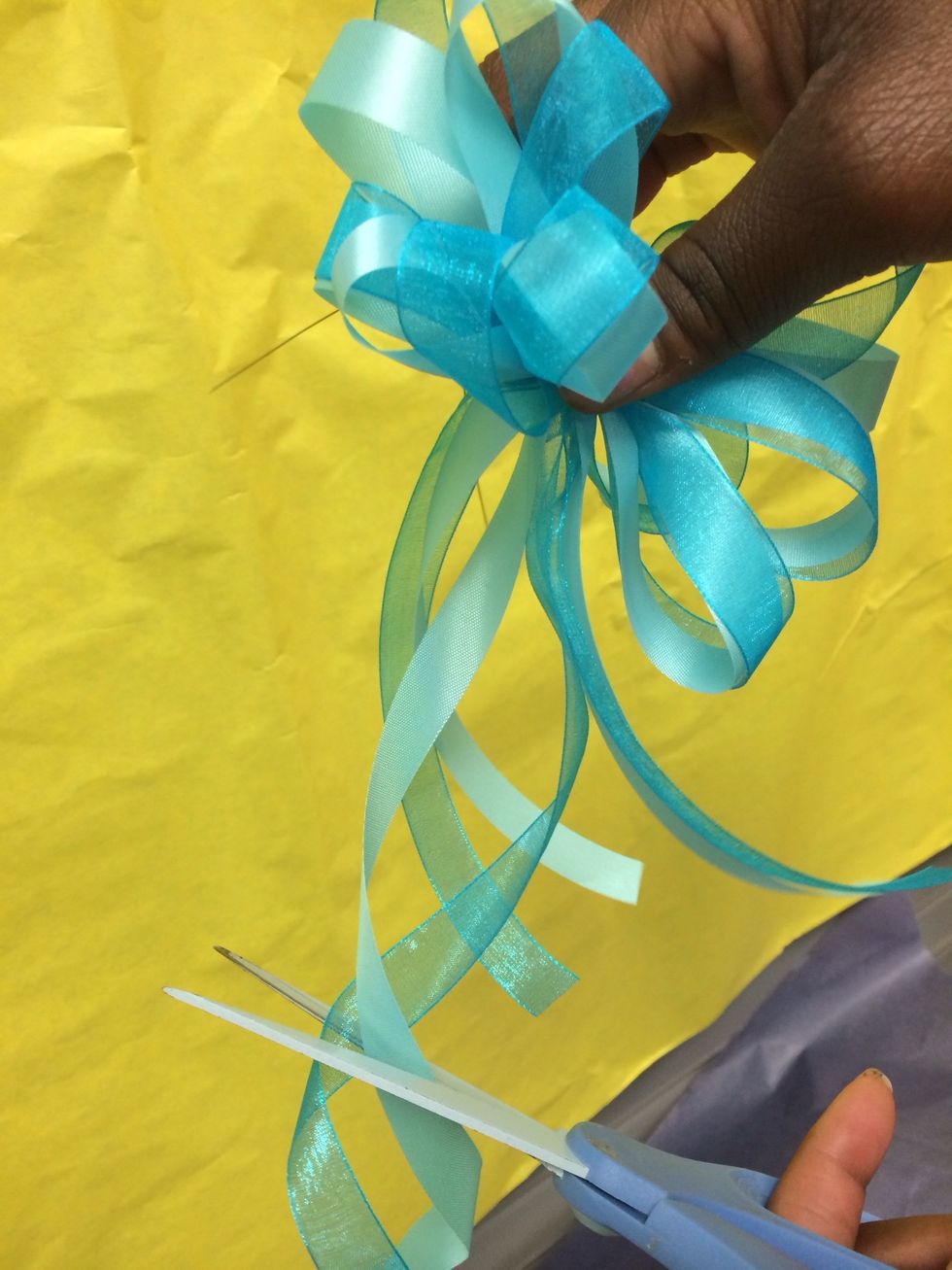 Then using the ribbon still connected to your bow, cut another strand of ribbon the exact length of the two strands made from the larger loop.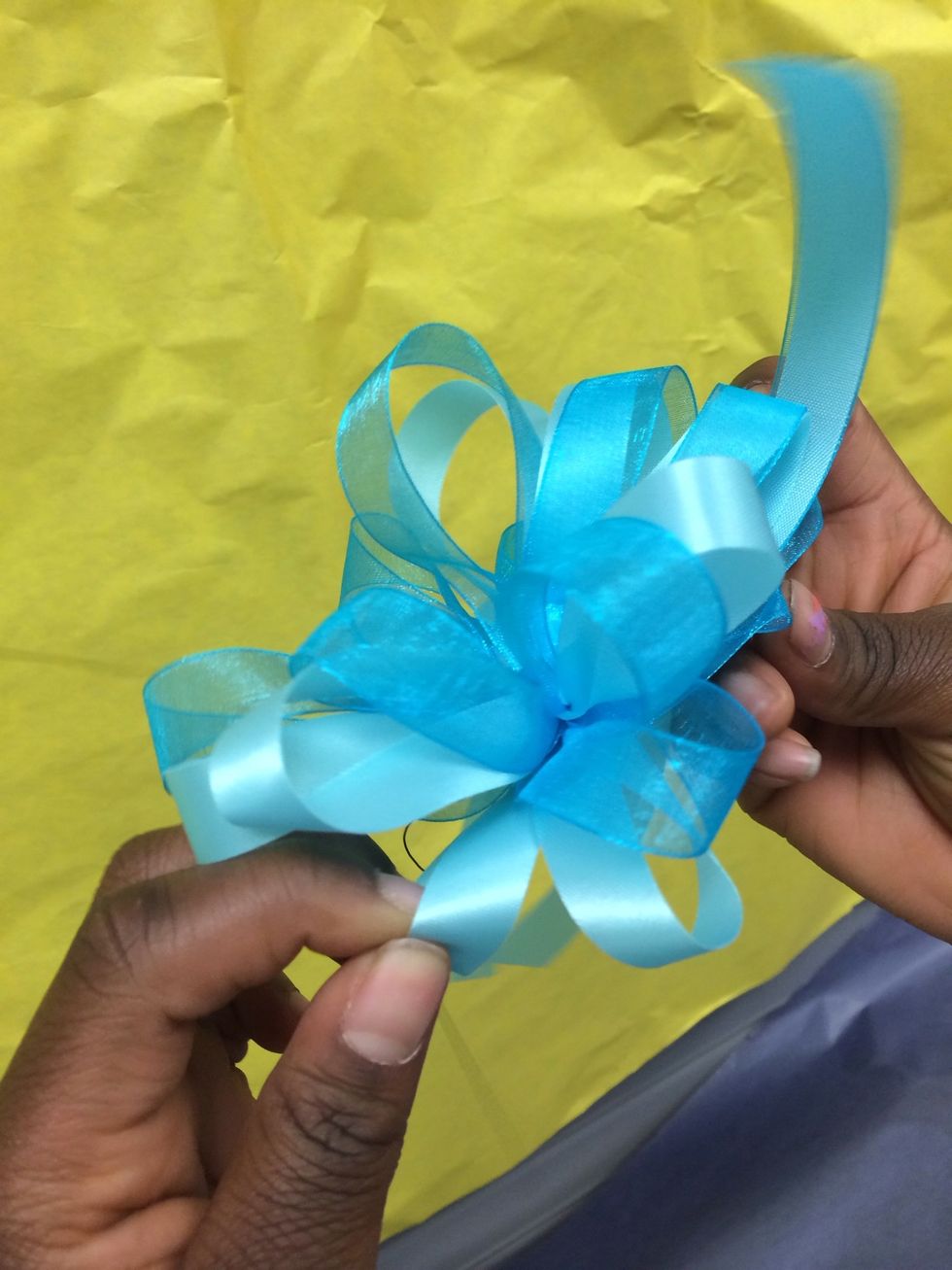 Now, separate the different types of ribbon from each other to make your bow have a more fuller look.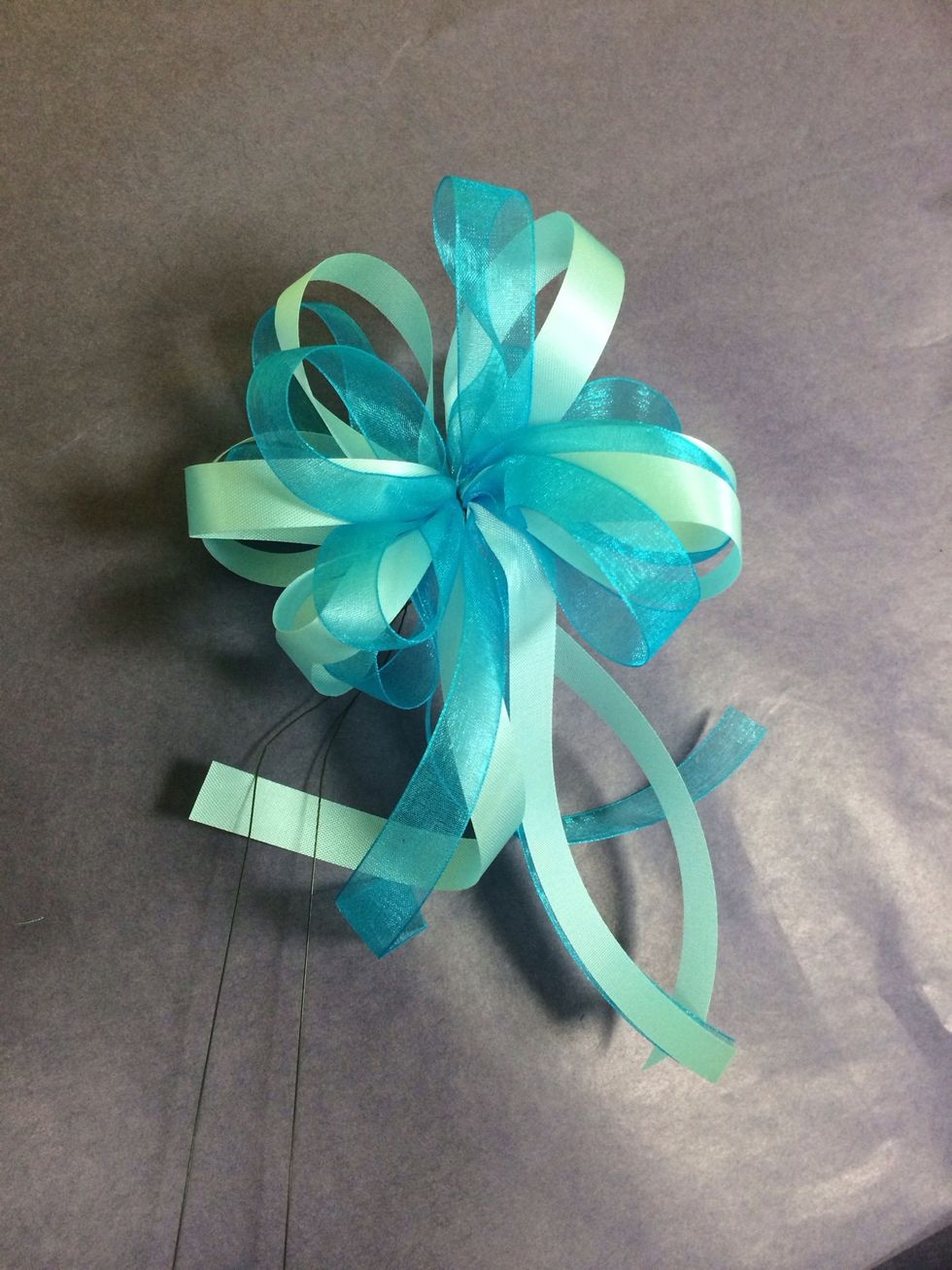 Now you have created your first ever double stranded bow!
(1) 18 mm wire
(1) pair of ribbon scissors
(1) pair of wire cutters/shears
(2) different types and/or colors of ribbon