I saw this doormat made of stones and fell in love, but the price made me decide to make it my self.
26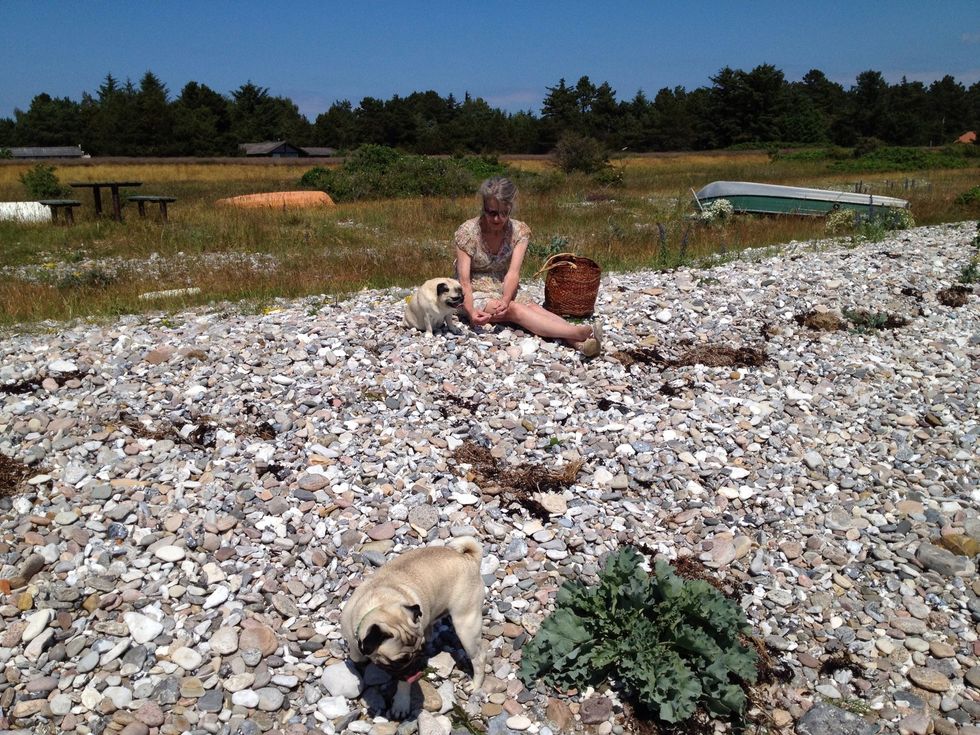 Always get advise from a clever dog when you are not sure if the stone you found is ok. Try to find flat stones with the same thickness.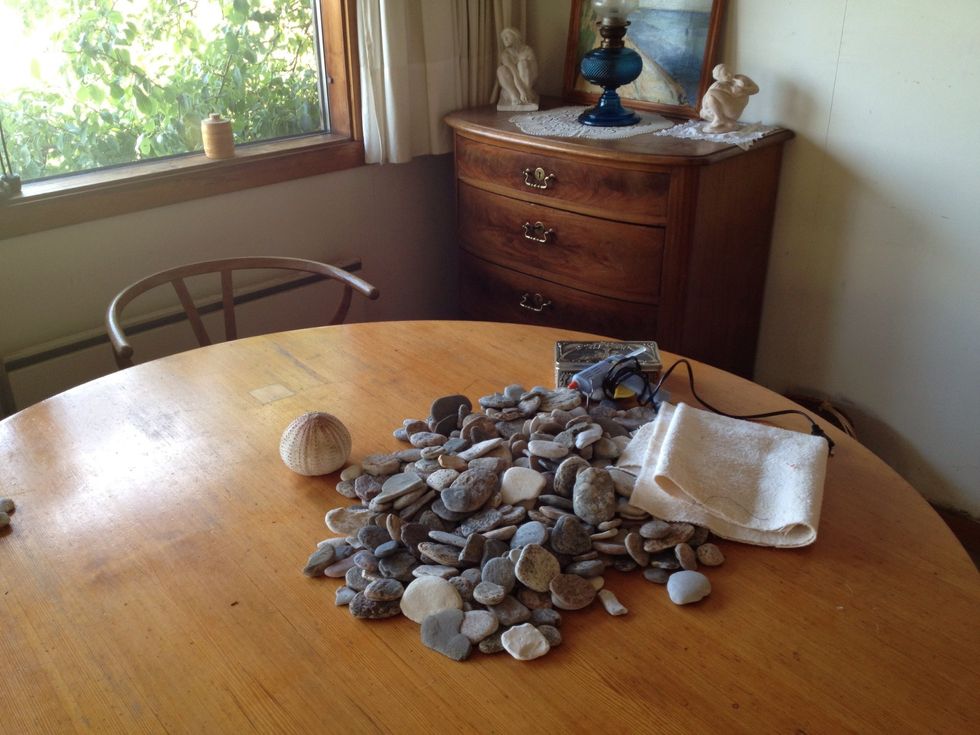 My pice of cloth was an old cotton blanket. I wanted a square shape but you can make any shape you want.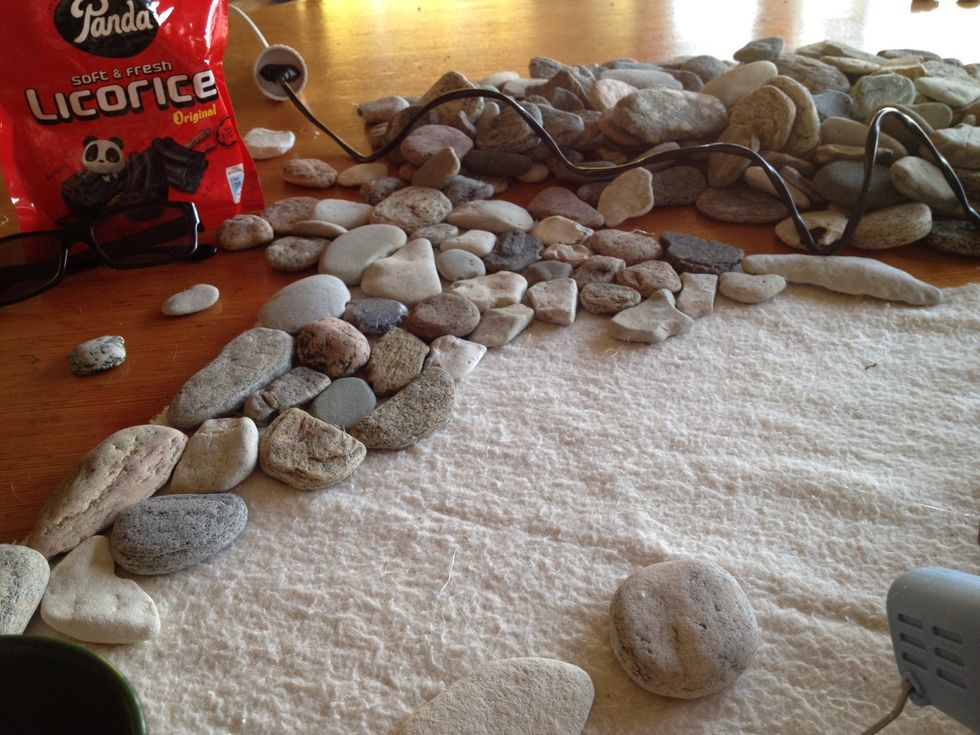 Eating liquorice is optional but recommended. Finding stones that fit together is fun but takes time. I started by fitting the stones along the edges and then puzzled the rest in place.
I'm happy with the result. It is very heavy. And it took a lot of glue. It will look wonderful on our hard wood floor.
A pice of steady cloth
A lot of flat stones
Glue gun