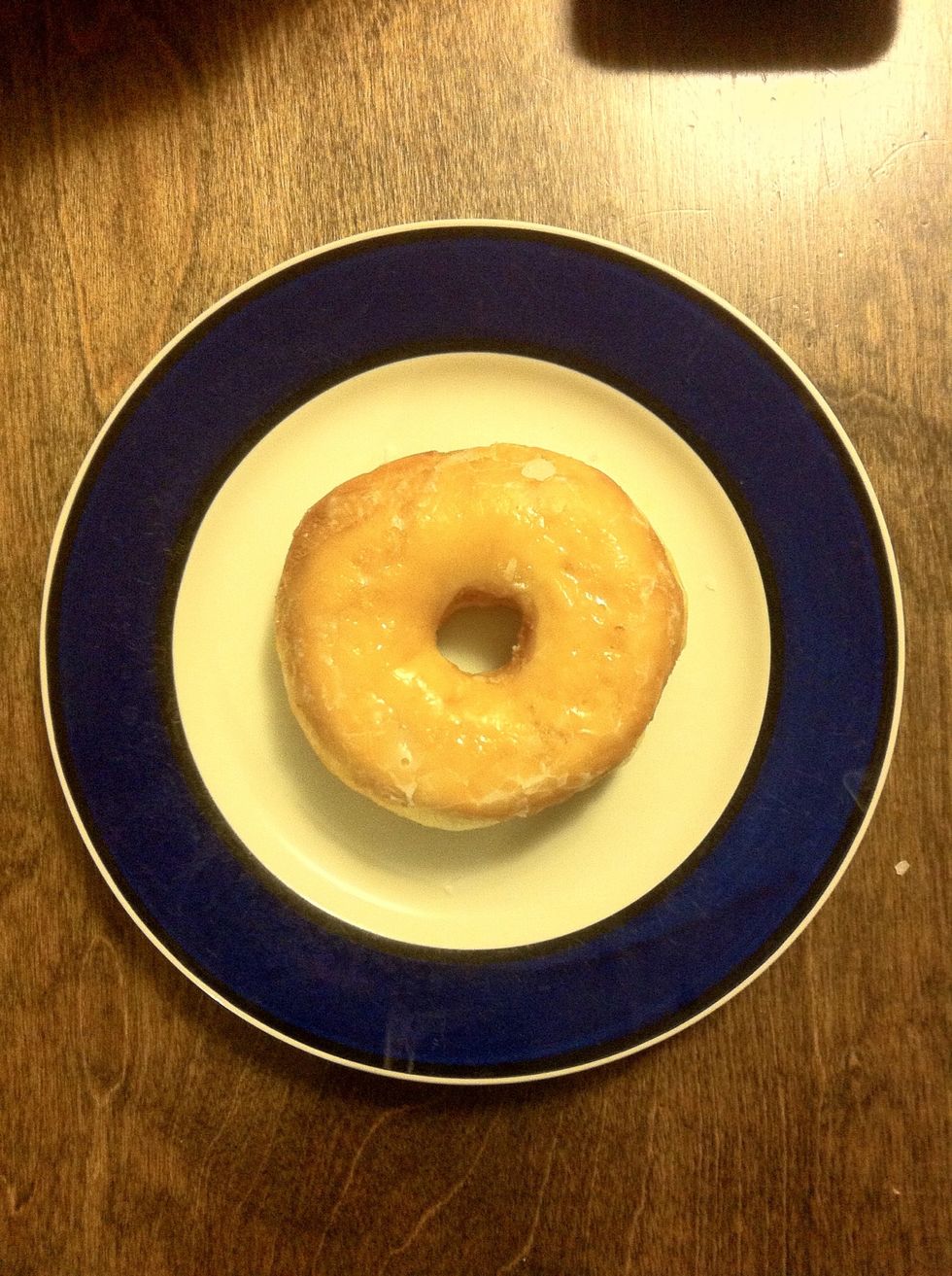 Put the donut on a plate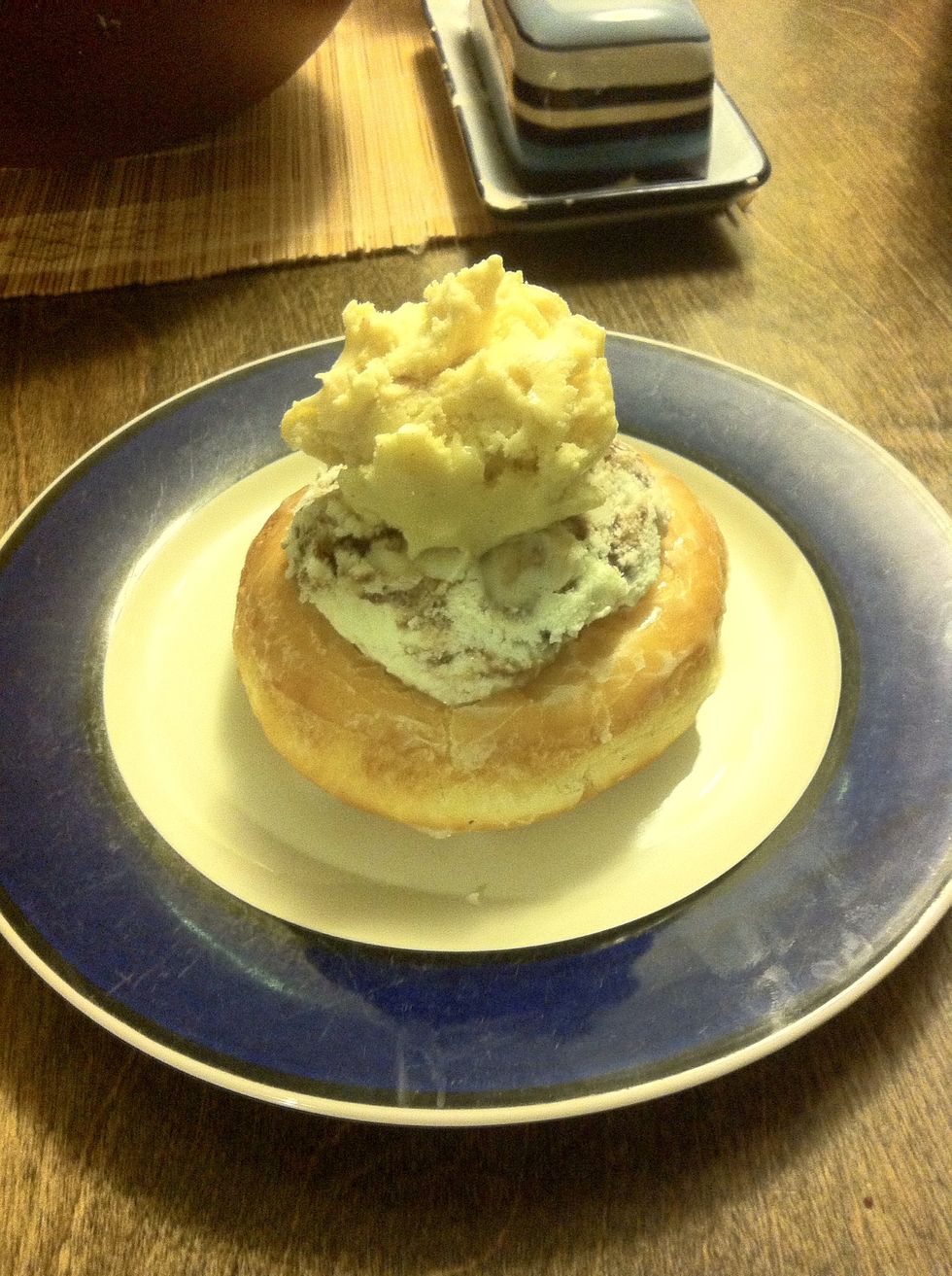 Place one scoop of delicious ice cream in the center of the donut or two.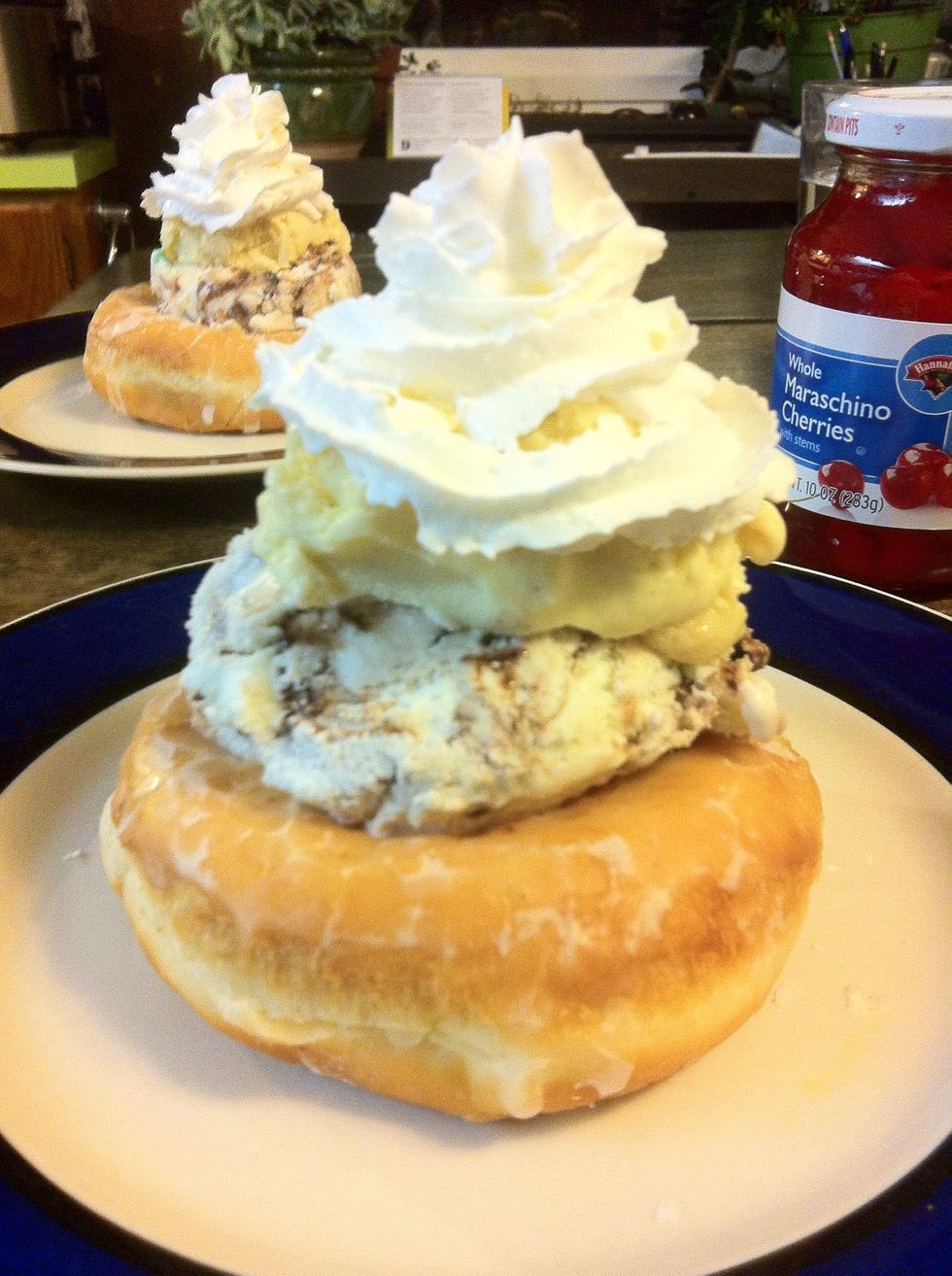 Swirl whipped cream around top or in any pattern you so choose.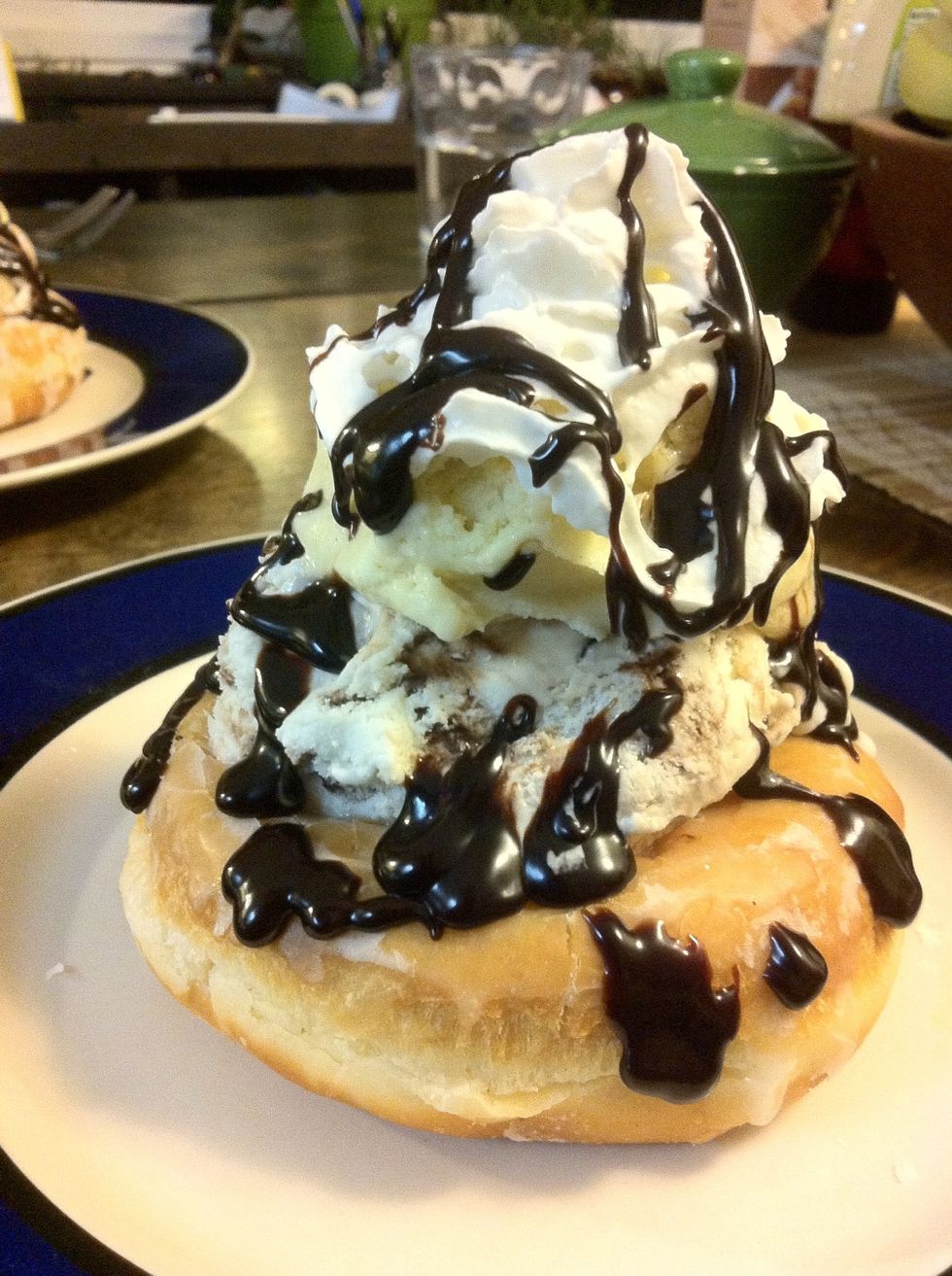 Add syrup or another hot gooey topping of your imagination.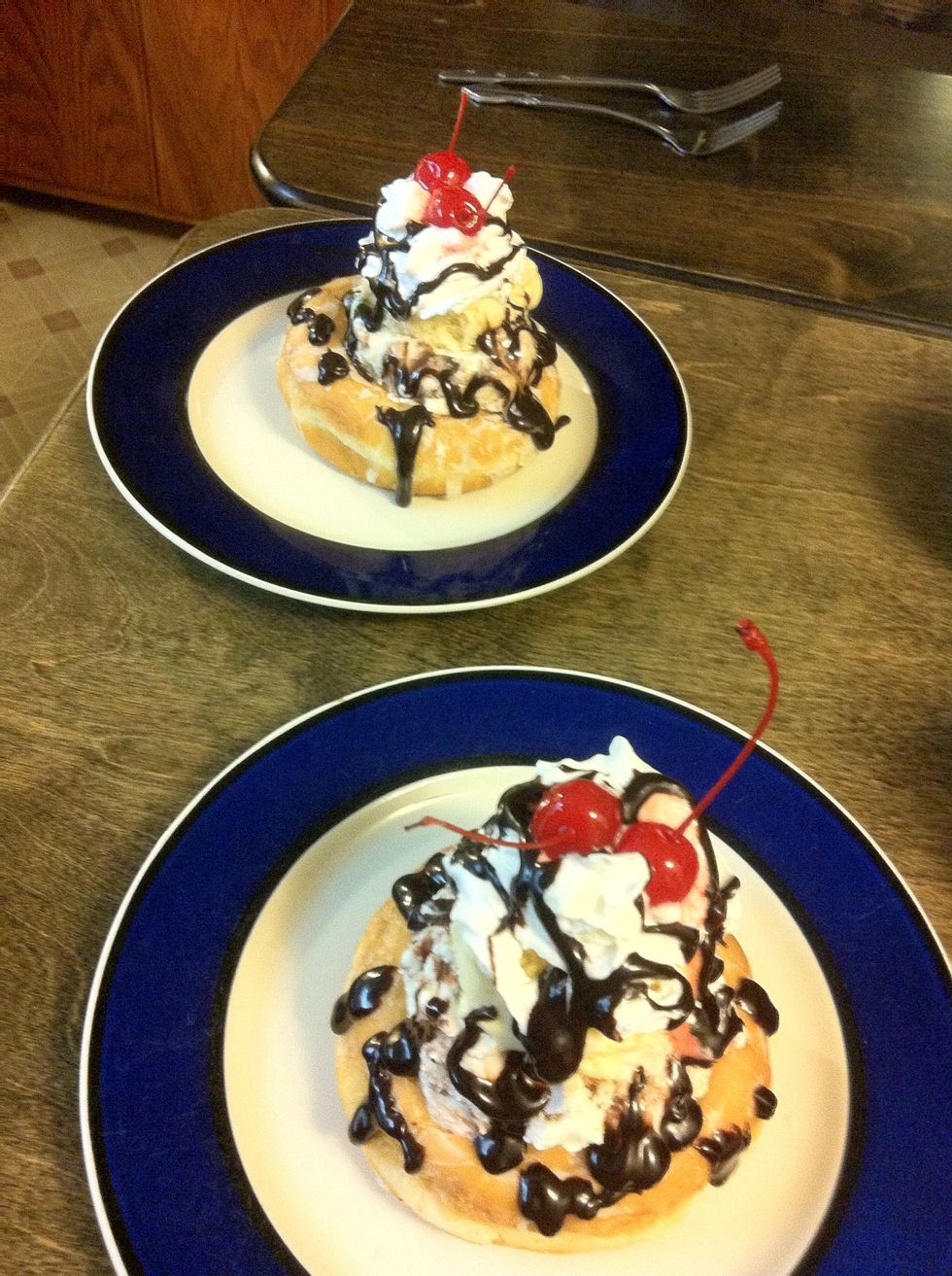 Top with cherries!! I'm sure you can do a better job than I did here.. The combinations are endless. Use your imagination. My family I decided we will now have these for Birthdays. No more cake!
1 Donut of your choice
Any kind of ice cream your heart desires
Any kind of syrup or hot gooey topping
Maraschino Cherries
Whip cream