My heart sank a bit when I deflated the balloon. It pulled the doilies in. The doilies did stick a bit to the balloon, but was finely persuaded to let go.
Once the balloon was removed the doilies regained the shape I wanted and it looked just as I had imagined , beautiful .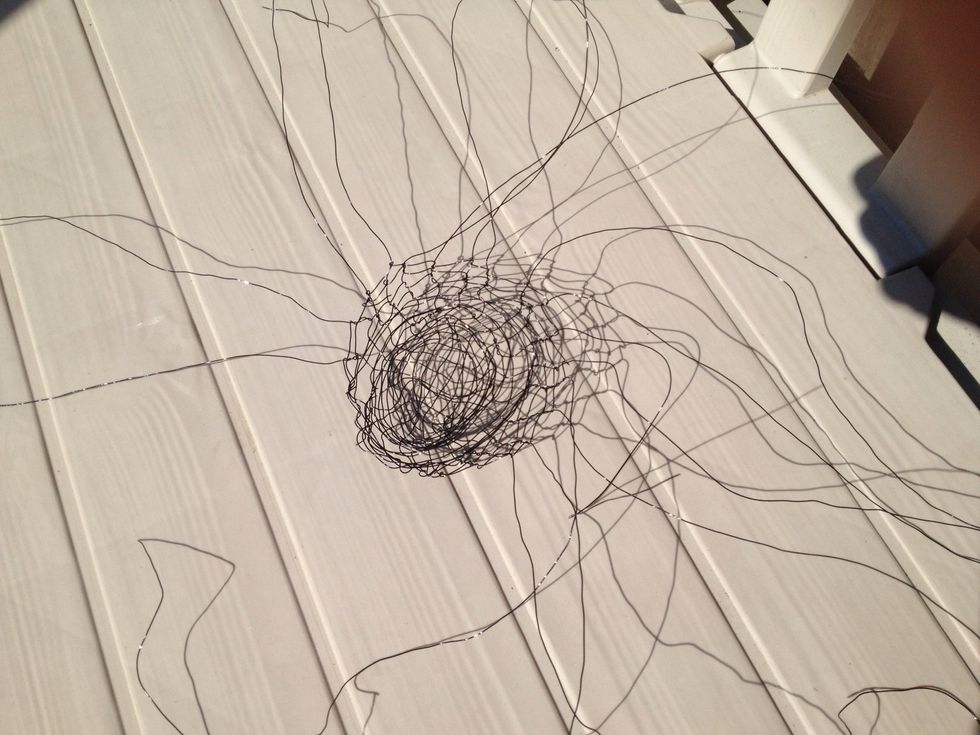 Then I needed something to hold the light bulb fittings in side the lampshade, I had an old test attempt on weaving a metal basket lying waiting just for this.
It did fit perfectly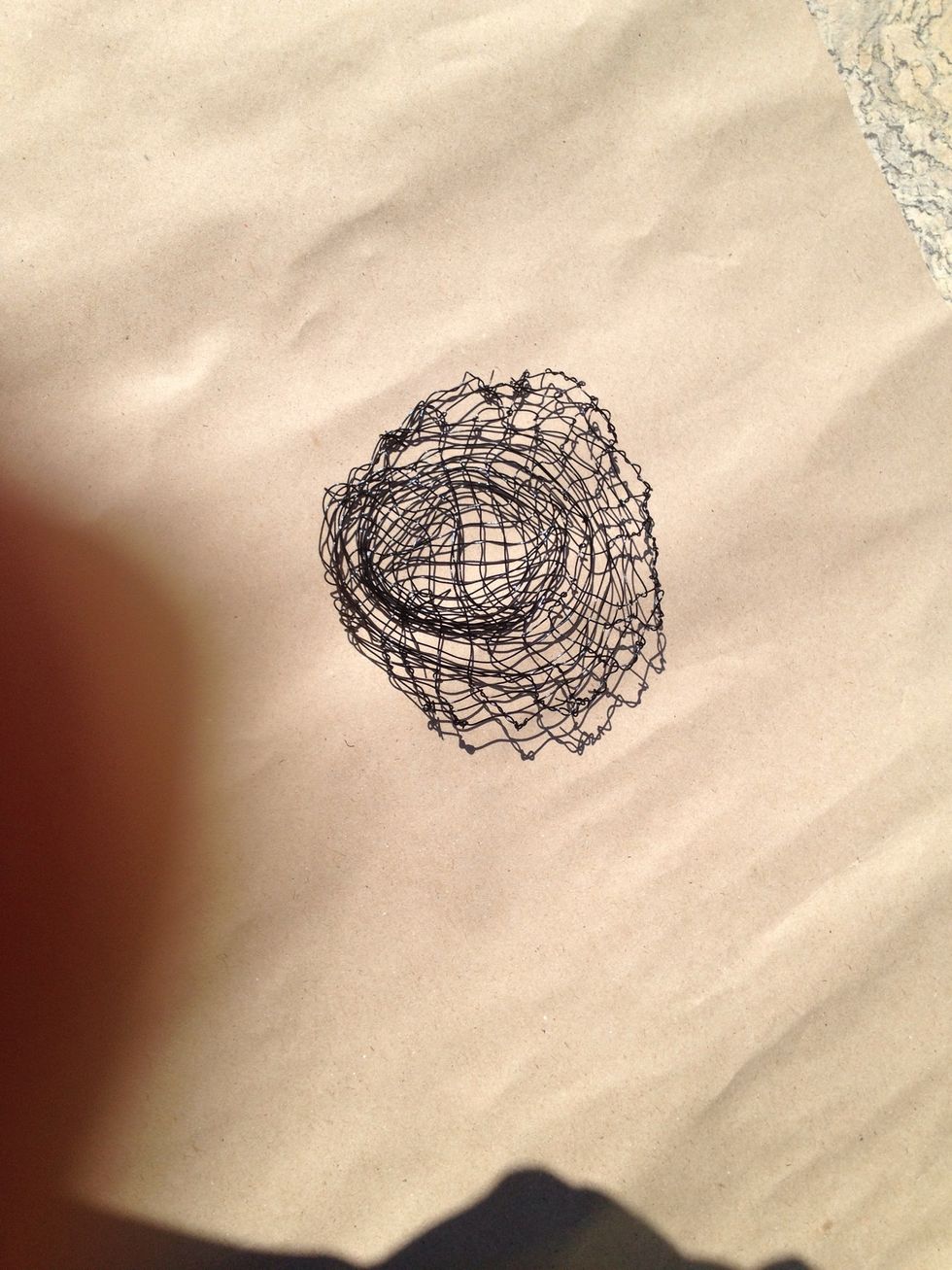 I trimmed it a bit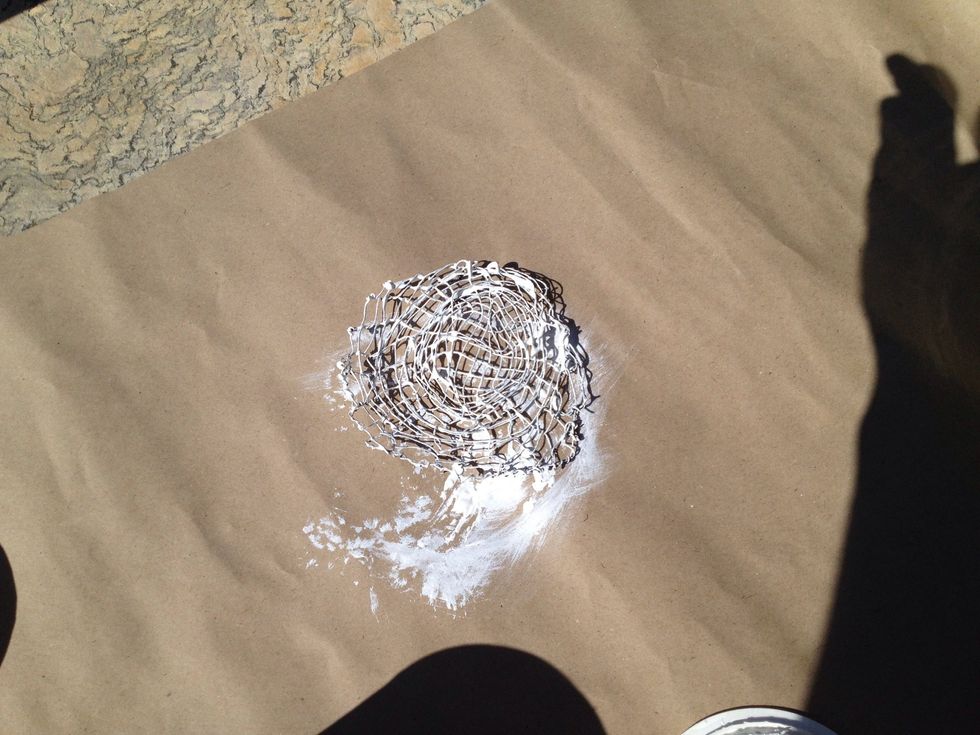 Painted it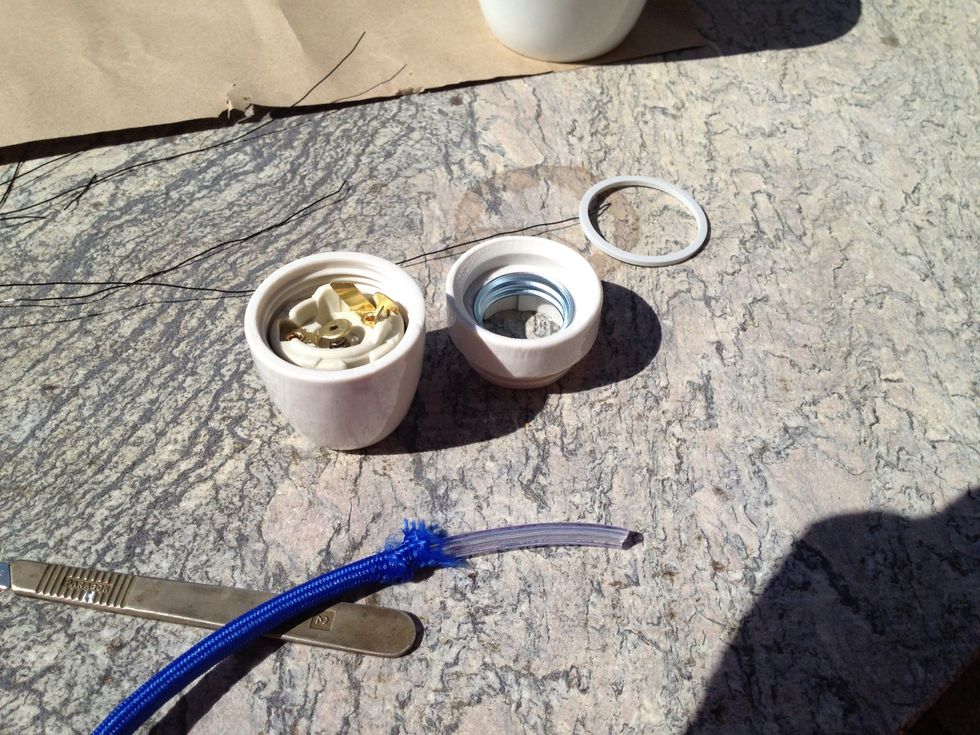 Rules and regulations are different from country to country so find out your self what you can and can't do where you live, regarding electrical installations. I'm using a blue cord as a contrast.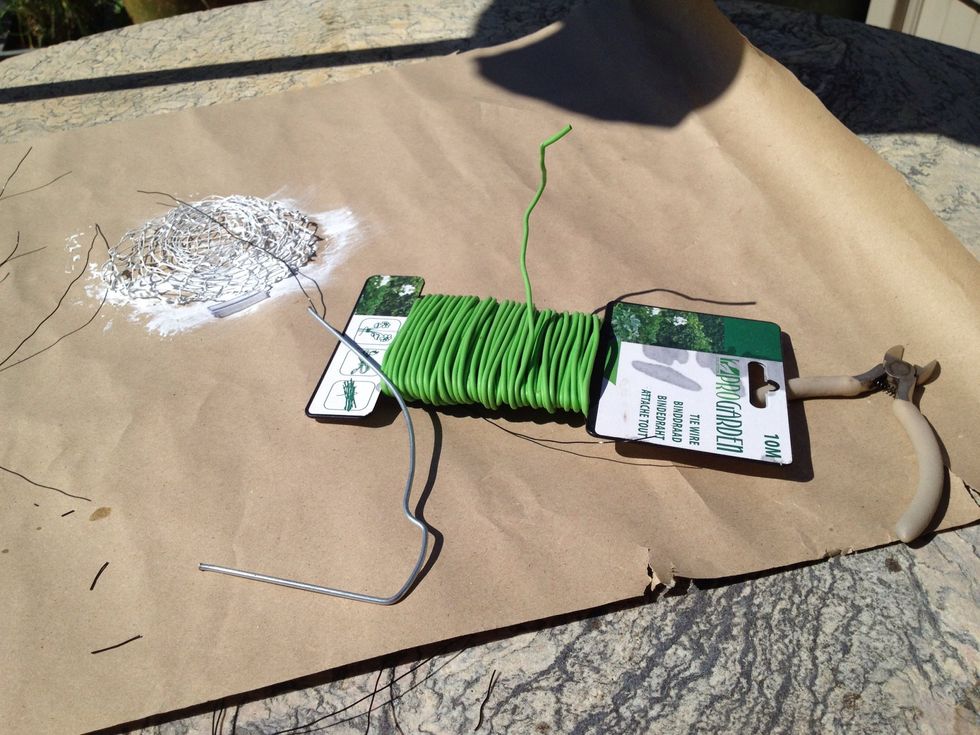 Some alternative things to secure the light bulb fittings included a wire hanger and som garden metal twine. Didn't needed them, just included them to give you an idea of what to use for your project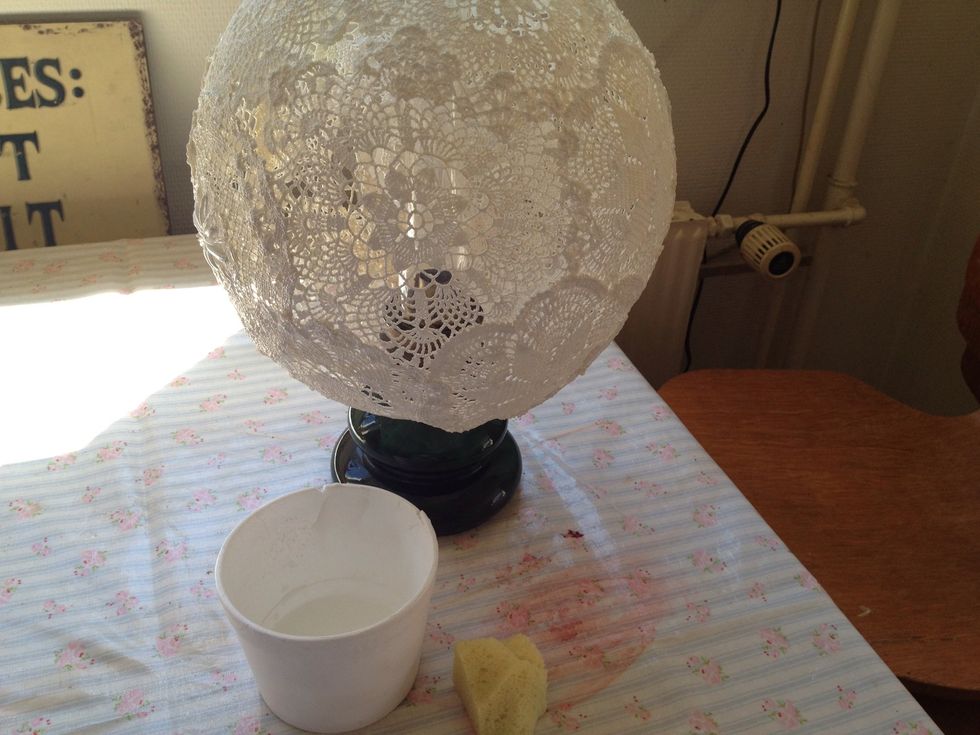 I put varnish on the shade to make it easy to dust and clean later, but it just came out to shiny so I diluted some white paint and applied it using a sponge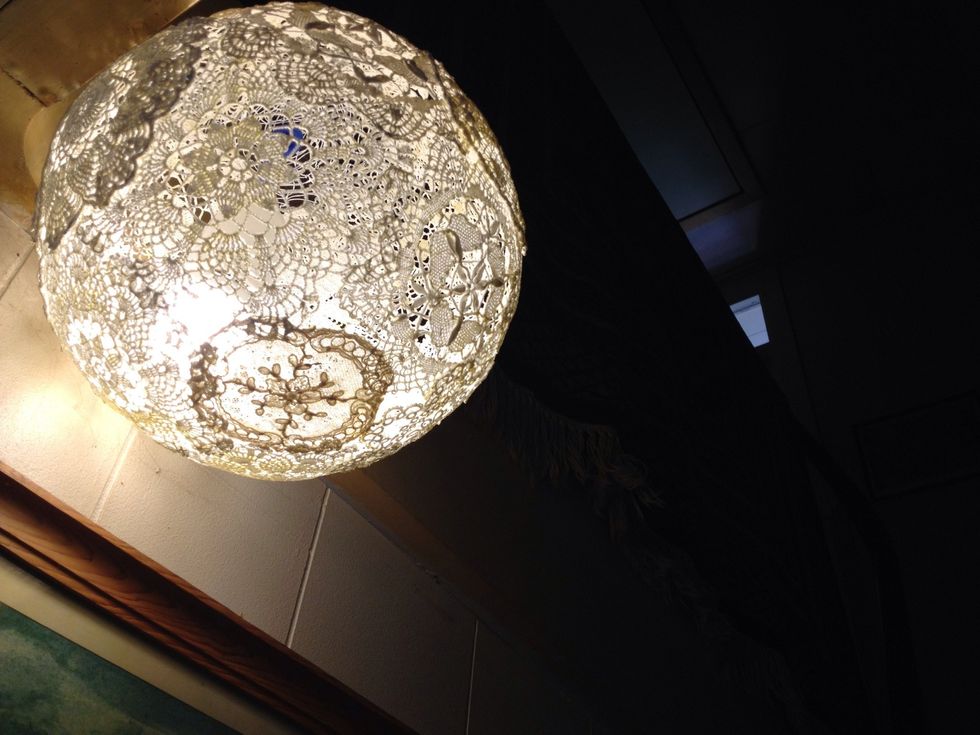 Looking back on the process I can safely say that if you can blow up a balloon you can do this. I made mistakes that you are now able to avoid. Don't make hole for fixture, cut out to fit it when done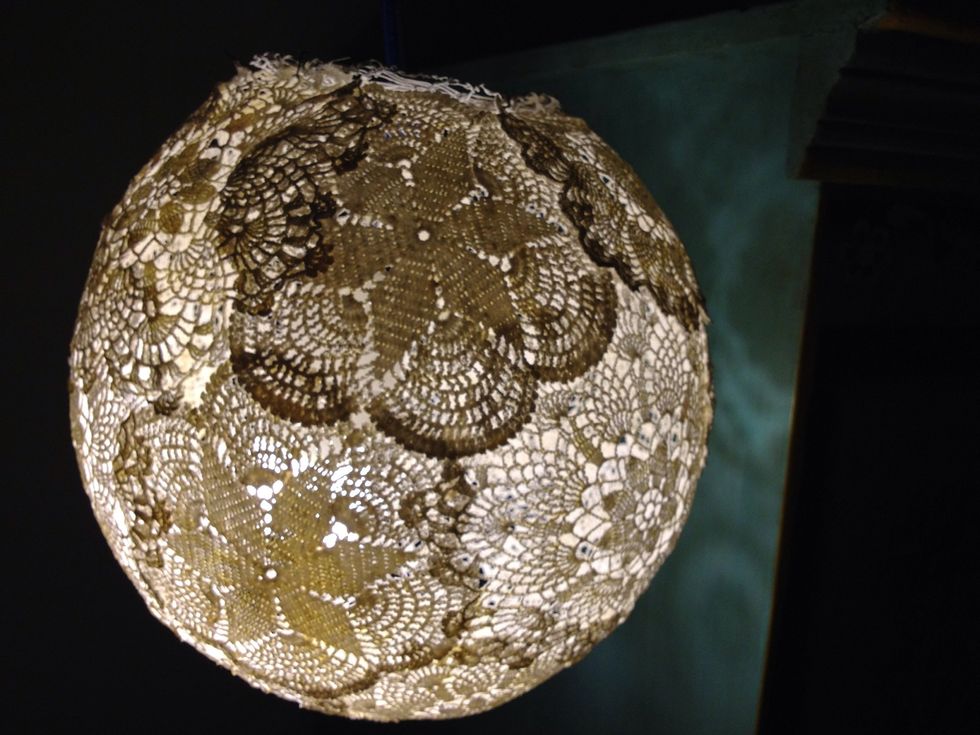 It is not easy to see on this picture but the shadows are just wonderful. It was a bumpy road making this, but the end result is so beautiful that I'm already making one more 😄
1.0 Glued Doily lampshade stuck to a balloon
1.0 Sharpe instrument
1.0c Coffee to calm your nerves
Some fixture to hold the light bulb