A simple summer project, easy, fun and cheap for you and a friend to make!
17
Lay your shirt out on a flat surface. Make sure you have good lighting to see where you're marking and making lines to cut out. *Note: This looks/works best on baggier and bigger shirts!*
We're going to start out with the eyes. Essentially, we want 2 half ovals for each eye. You'll see why later.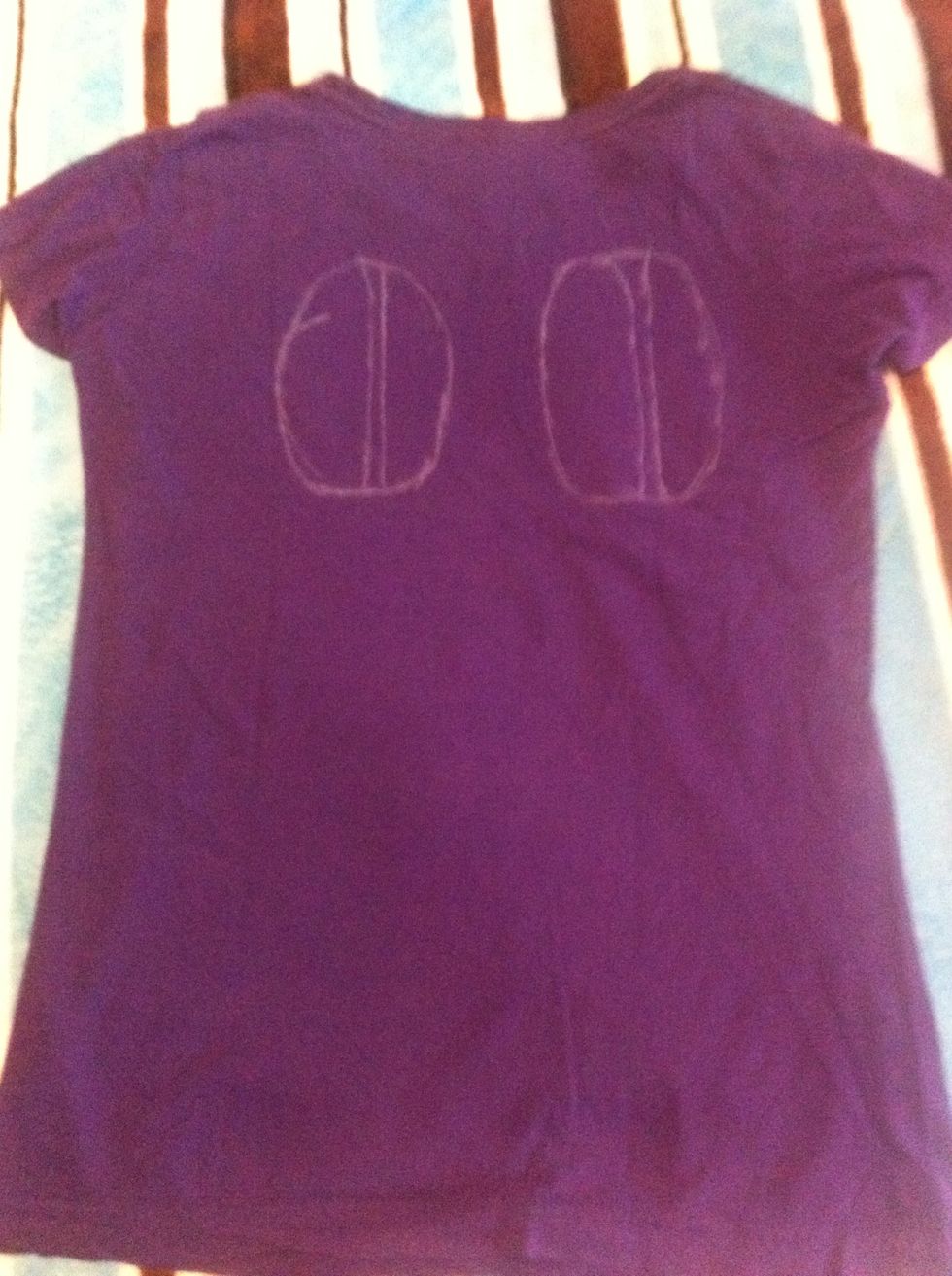 The eyes will look much better once cut out, I promise haha. If you want to get creative, try and make the eyes another shape! Hearts, stars, etc.
Now we'll start the nose. It will be composed of two tear drop shapes next to eachother.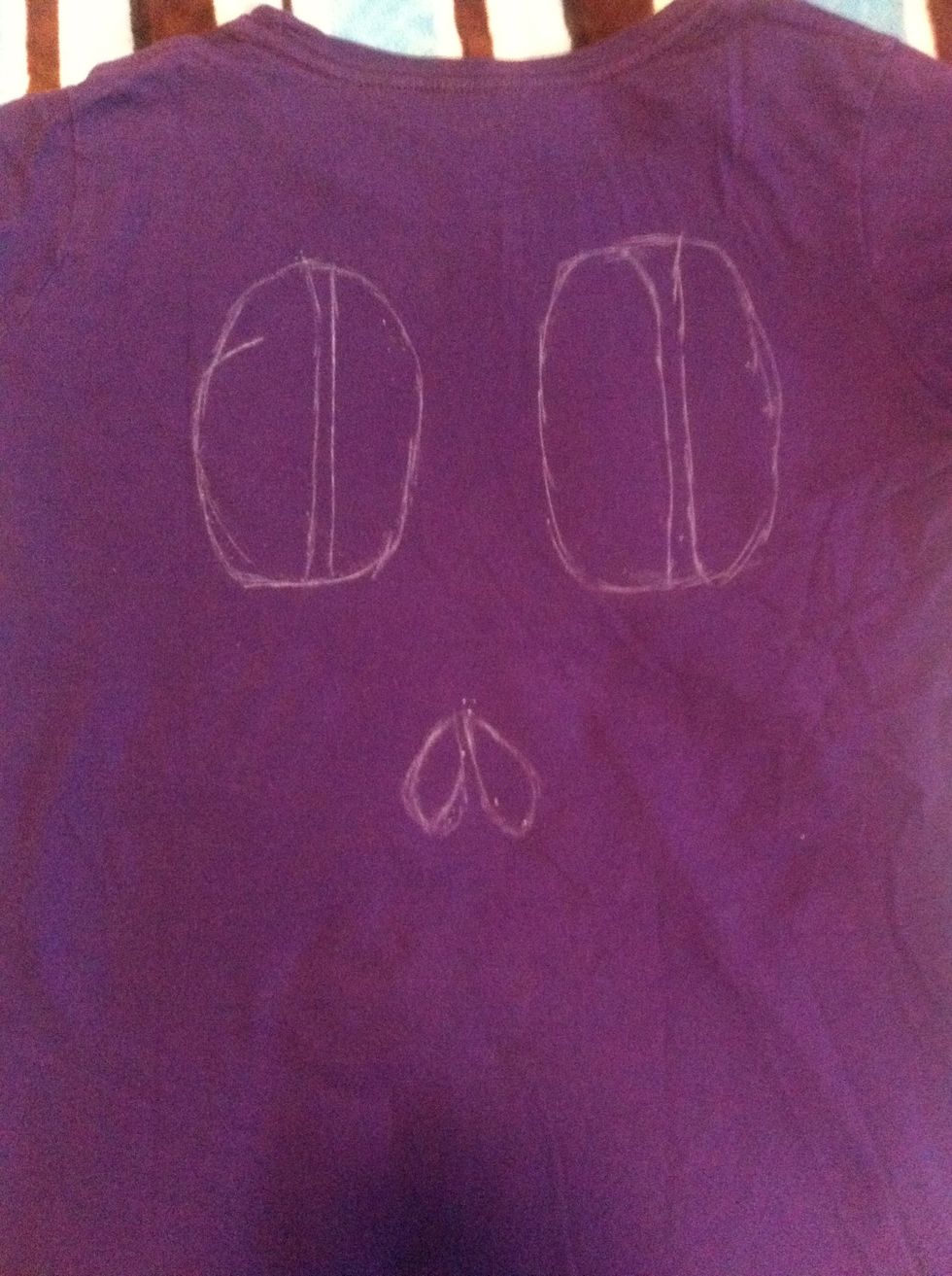 Here's what you should have so far.
Now for the teeth. You can make them however large, small, square, circular you want. Go friggin nuts!
We're all done tracing! Now it's time to cut out our shapes (:
While cutting out the eyes and nose, keep a nice strip of fabric in between the tear drops/ ovals. This prevents the shirt from drooping when wearing it (especially if you have a baggy shirt)
Being a perfectionist, this took me about 30 minutes to have everything cut out the way i wanted it, even though I accidentally ripped the nose. Taking your time is worth it, trust me!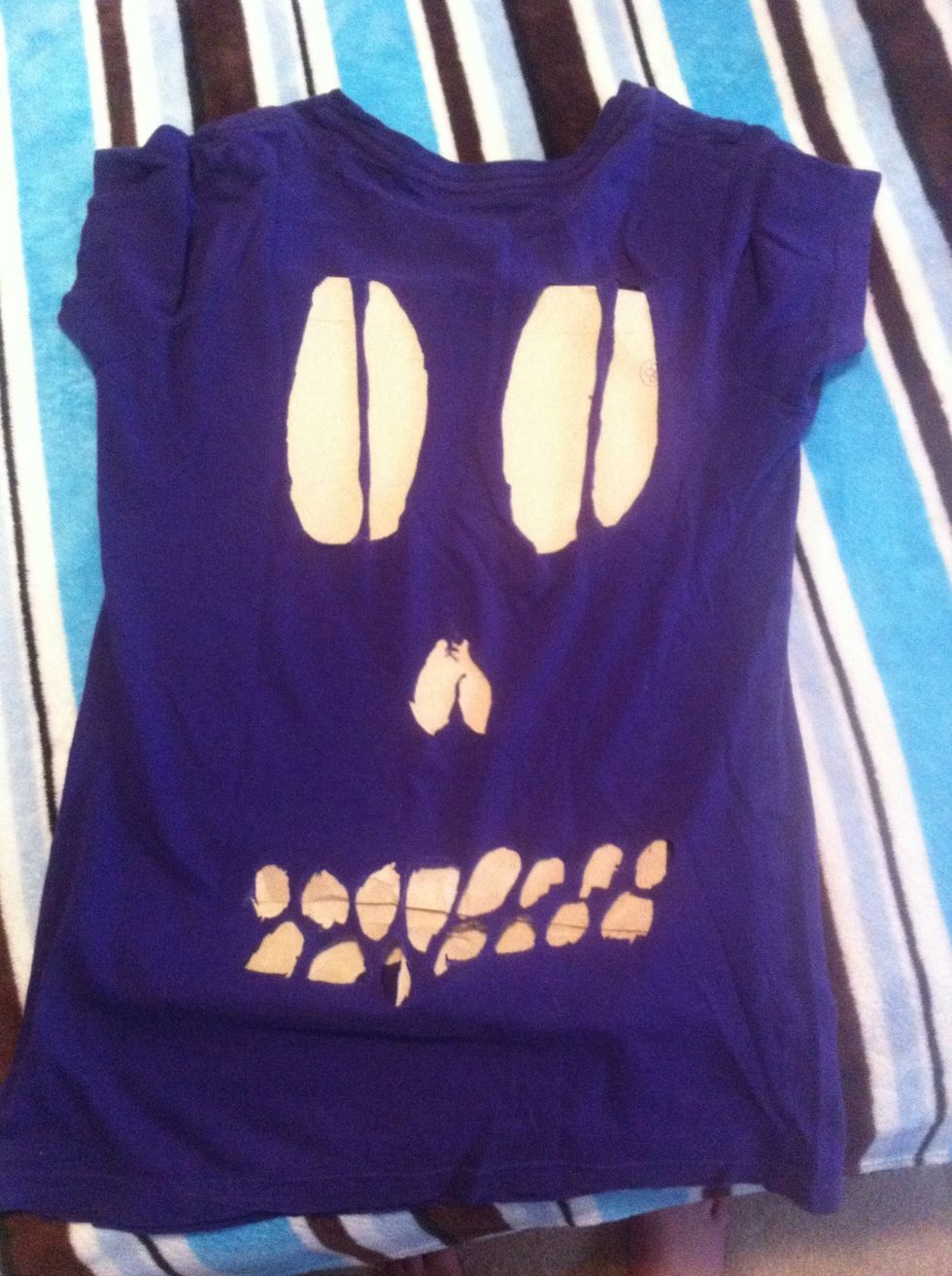 She's done! Ignore the teeth, i had a ripped sheet of paper under it :P Time to try on your shirt! Be careful not to rip the eyes or nose like I did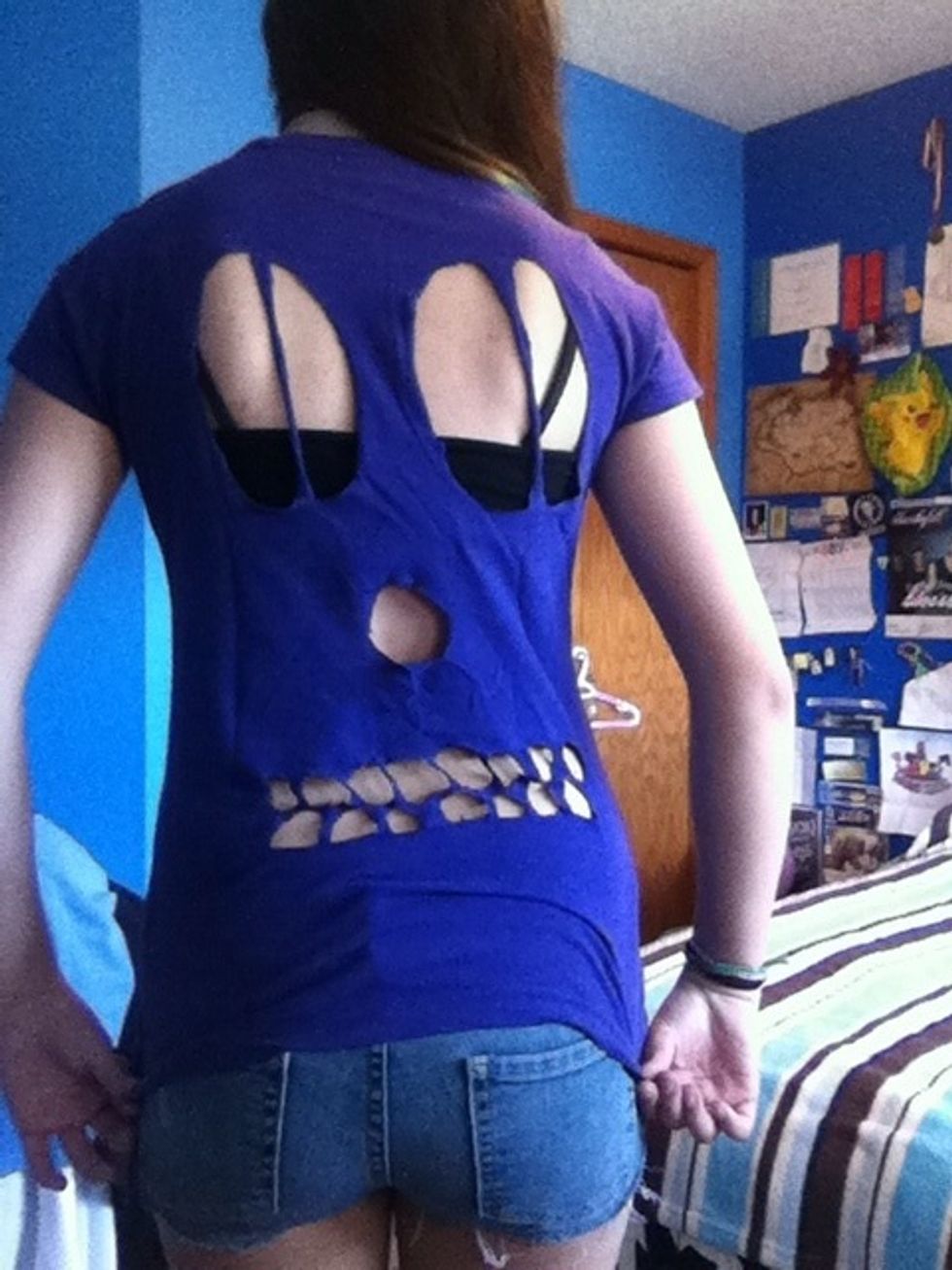 This is what your shirt should look like! Pair it with a bandeau underneath, high waisted shorts, or even capri leggings (:
An old shirt you don't need/ a new shirt to cut up
Scissors
A chalk marker, or a pen for tracing out shapes