It's never too early to introduce your kids to creativity + one of the most fun ways to do this is through bath time! So we partnered with JOHNSON'S® to DIY a sensory bottle.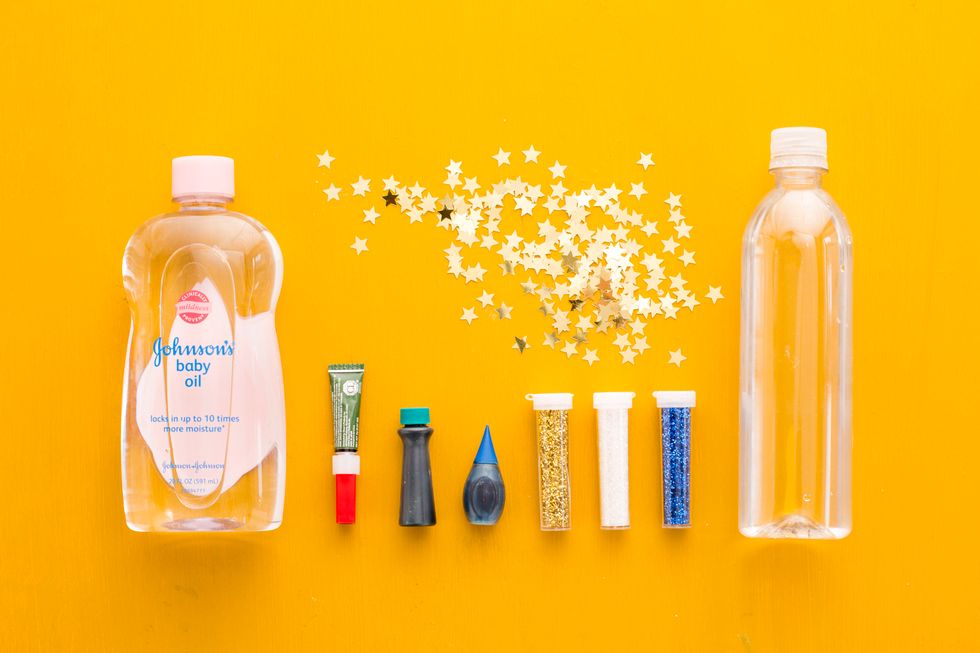 Gather your supplies. We decided to make this sensory bottle galaxy-themed, but you could easily swap out the stars confetti for something else.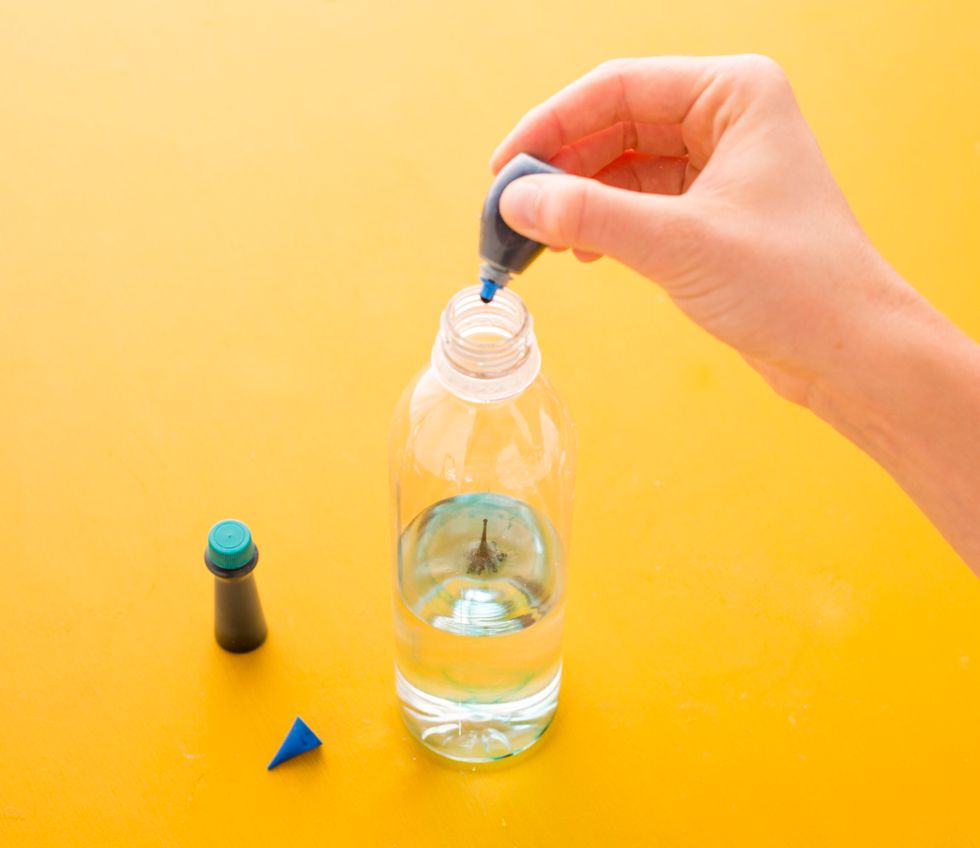 Fill the water bottle half full of water and add food coloring.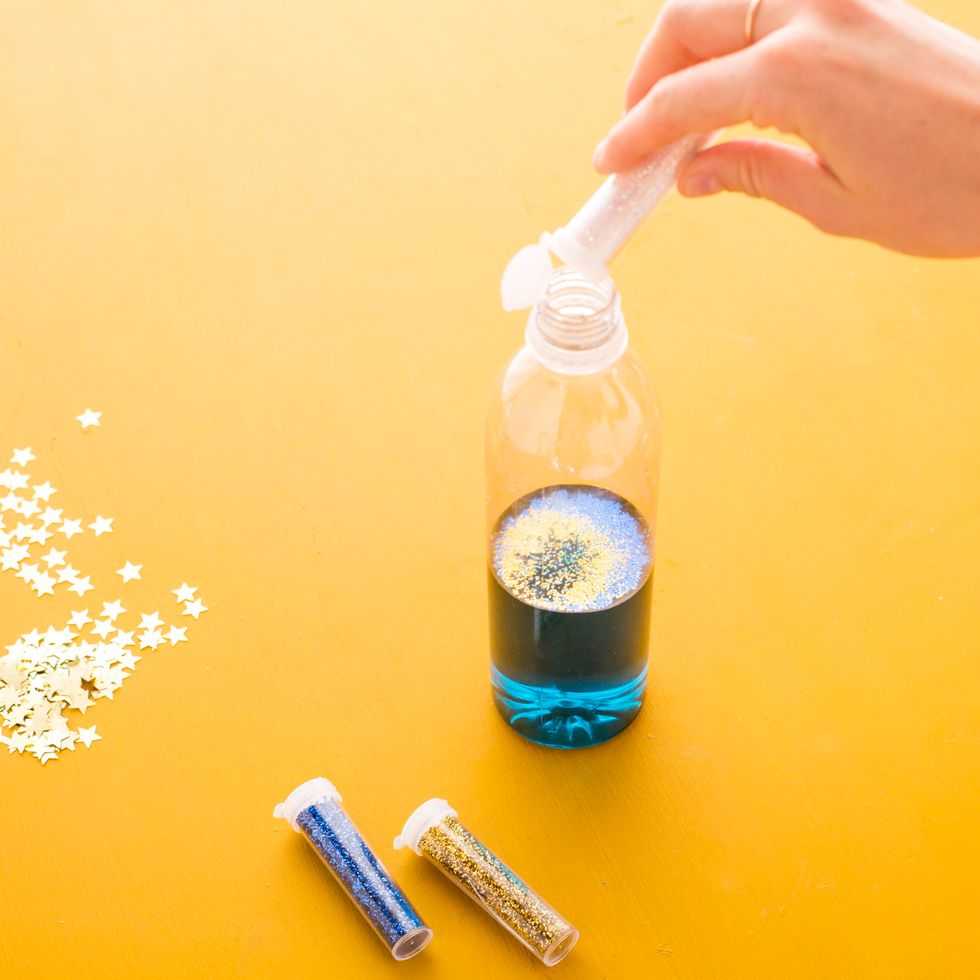 Add plastic confetti and glitter.
Fill the rest of the bottle with JOHNSON'S® baby oil.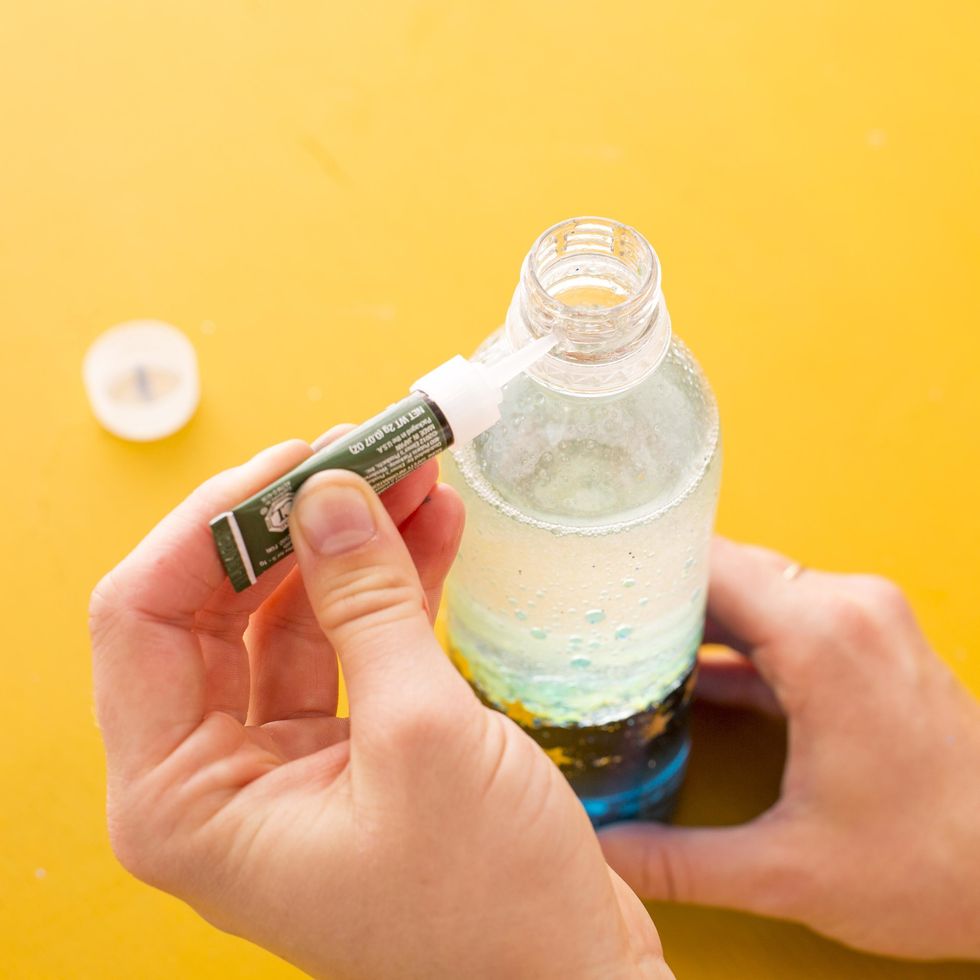 Seal the bottle cap to the bottle by adding a bit of non-toxic glue to the inside ridges of the bottle cap.
Let it dry, then rinse the sealed bottle before use. Ta-da!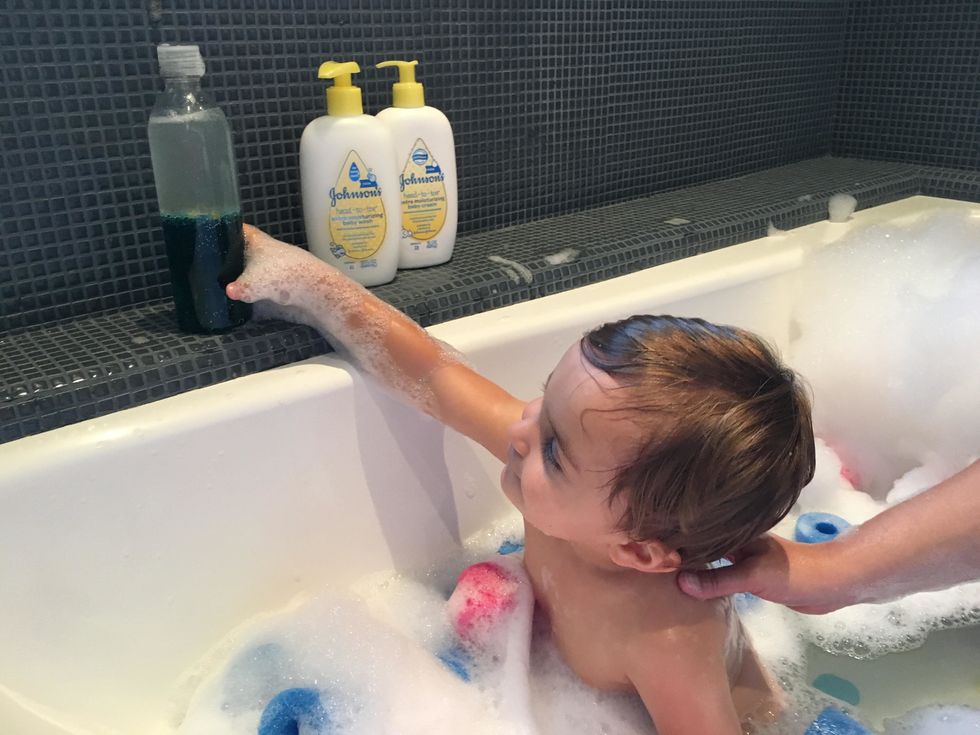 Your little guys will be introduced to gravity properties and color mixing while in the bathtub with these colorful, sparkly bottles.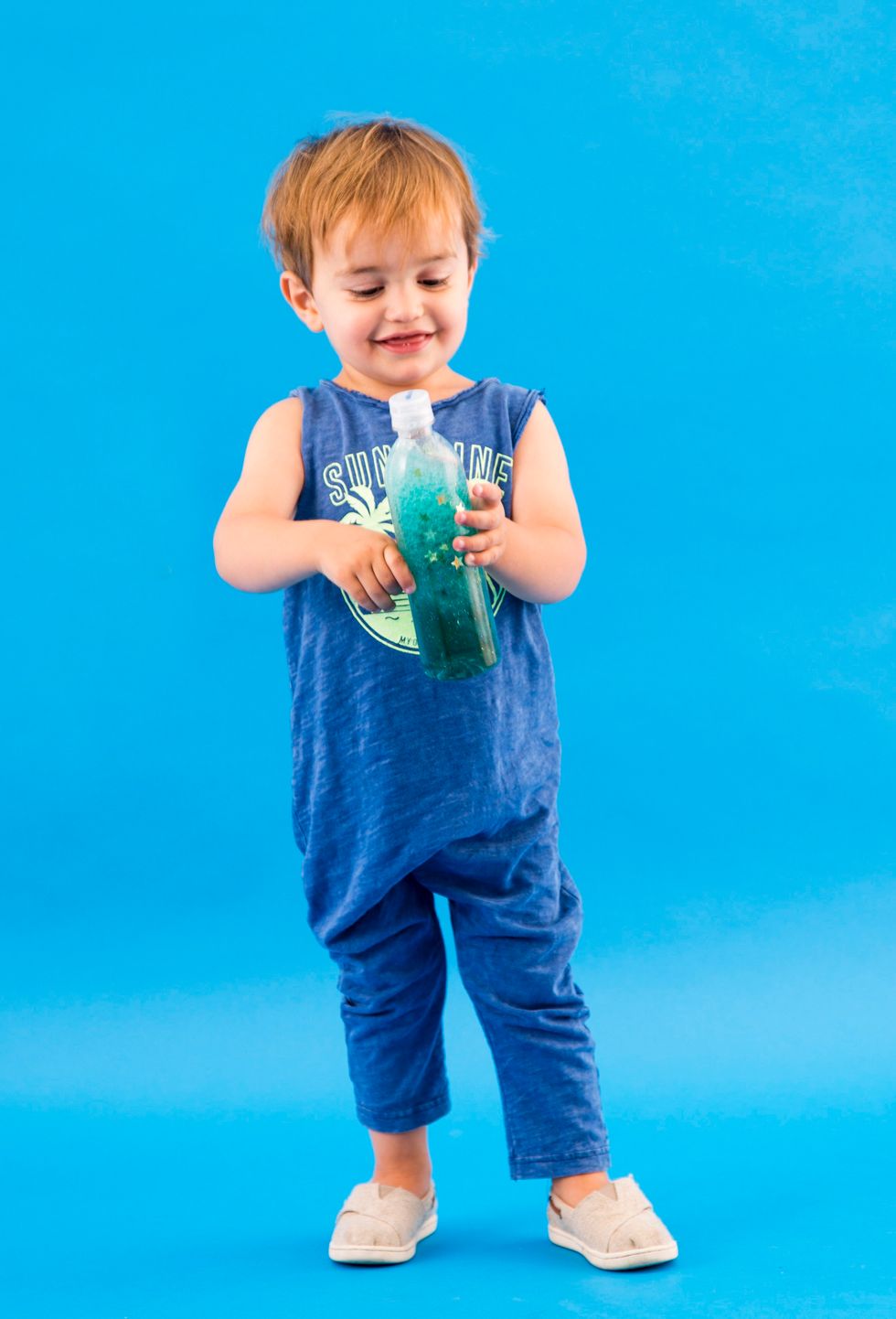 Once your little guys (or gals) are out of the bath, make sure to dry them off then add a touch of JOHNSON'S® HEAD-TO-TOE® extra moisturizing baby cream to soothe their dry, sensitive skin.
plastic water bottle
food coloring
JOHNSON'S® baby oil
non-toxic glue
star plastic confetti
glitter
B+C
We are the team behind B+C Guides. Feel free to message us if you have any questions or see something that could be improved!