Take your burlap and cut it to the size of your tin can. You can find burlap at your local craft store.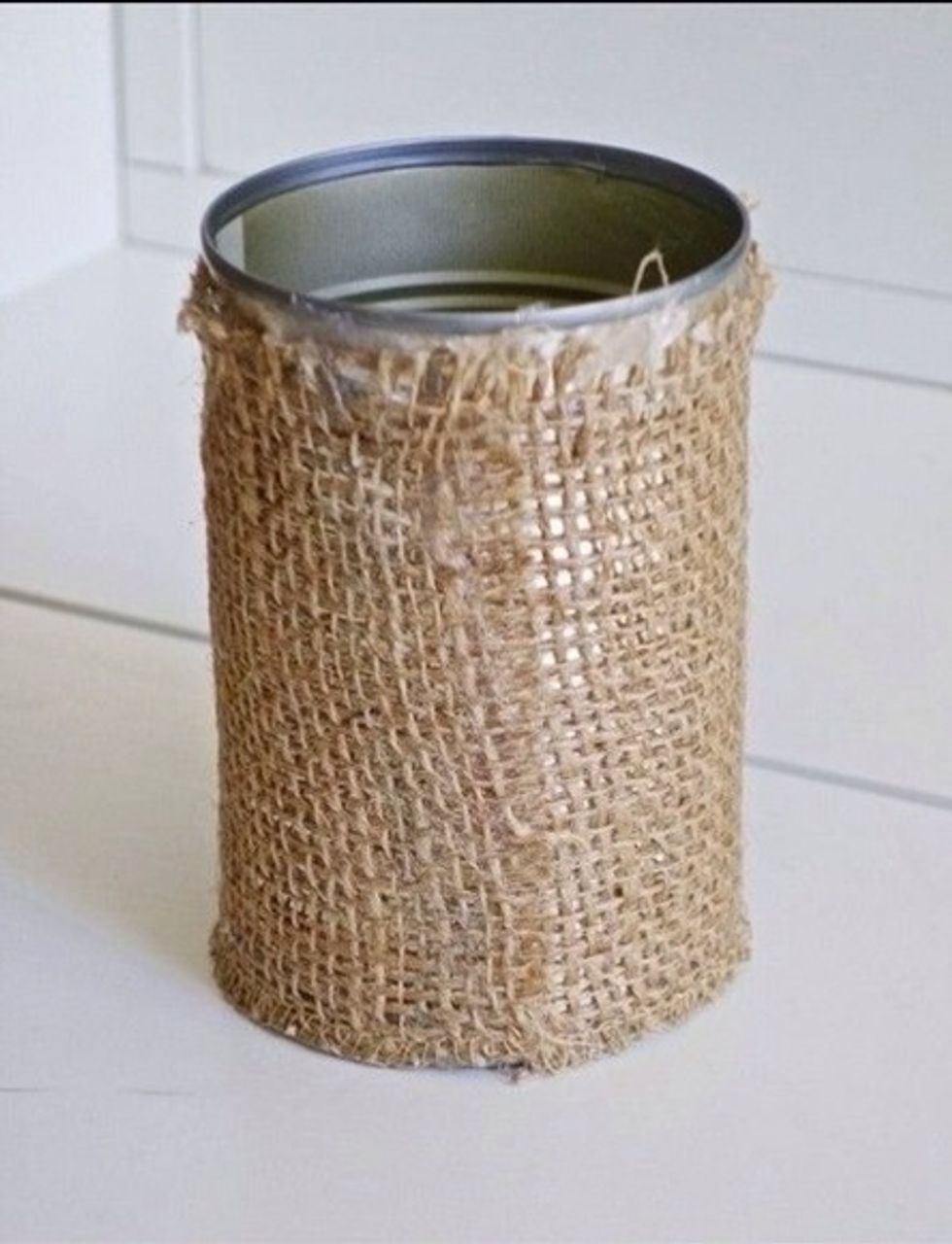 Once the burlap is measured, spread crazy glue on with a large paint brush and apply your burlap to the can. (I used an old soup can) let the glue dry.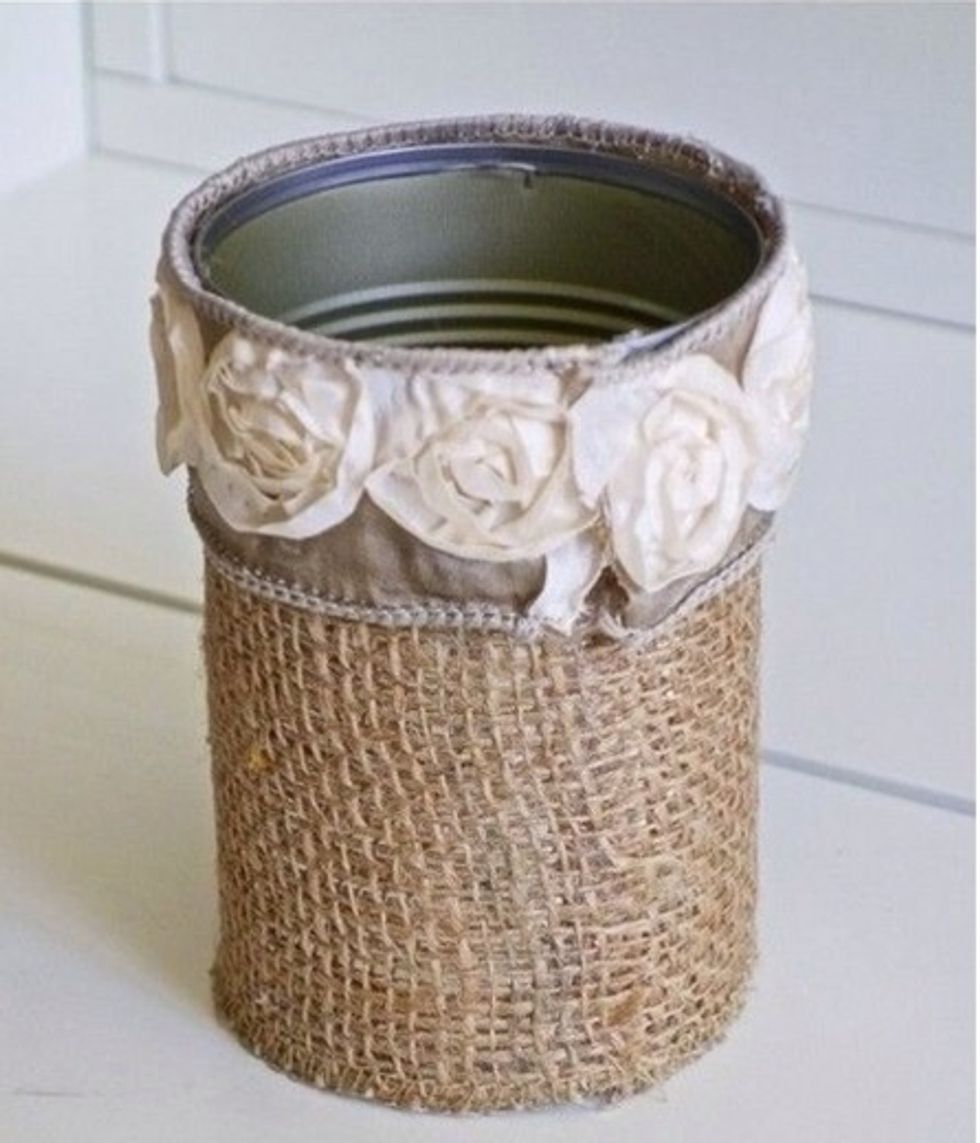 Once the glue has dried, add your embellishments. I used brown silky ribbon and roses too give it that rustic glam effect! The choice is yours.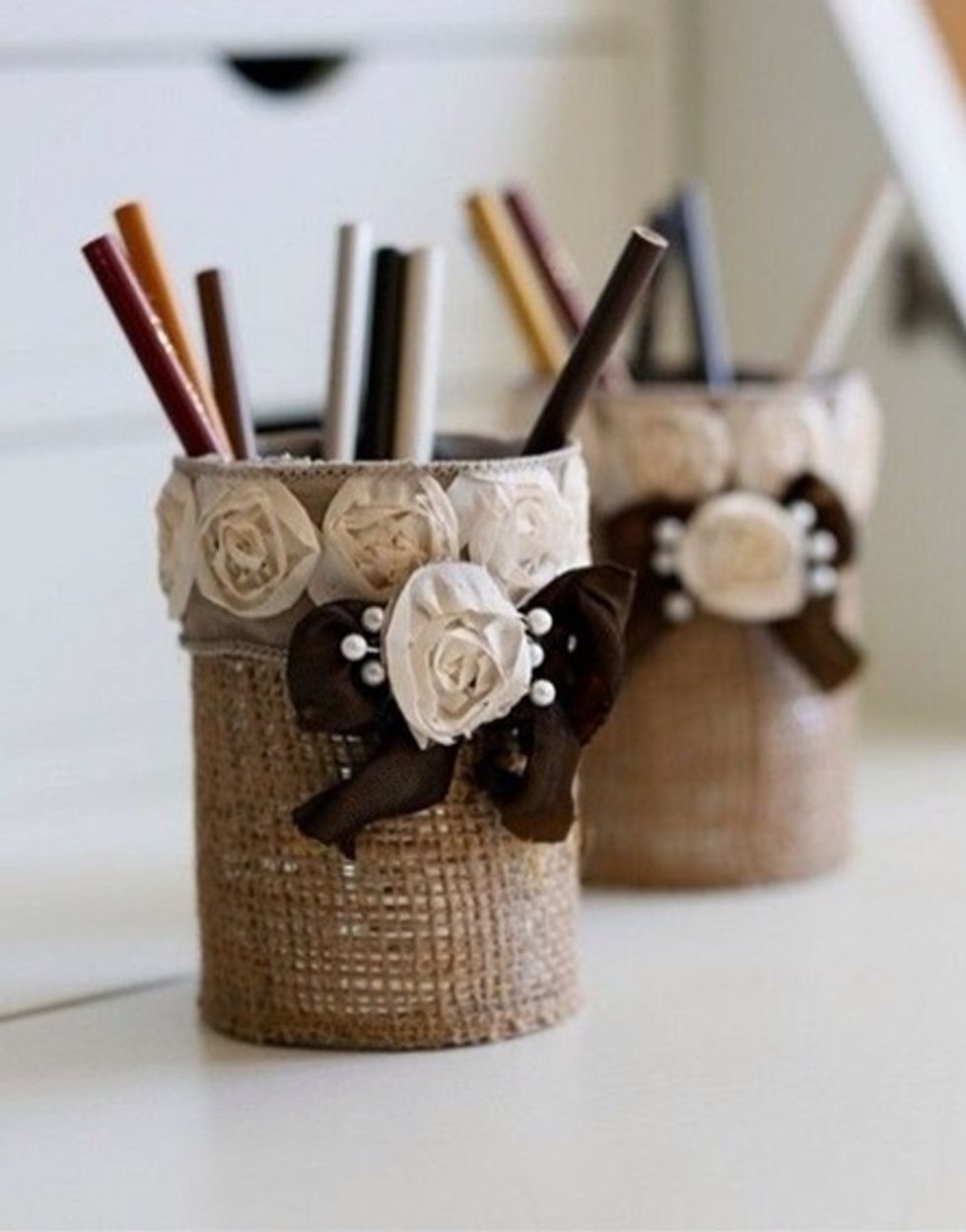 Now your tin is done add some bows or pearls for some more glam. Put these tins around your house or store some writing utensils in it the choice is yours!
1.0yd Burlap
1.0 Embellishments
1.0 Tin soup can
1.0 Tube of E-6000 or Crazy Glue
Hot glue