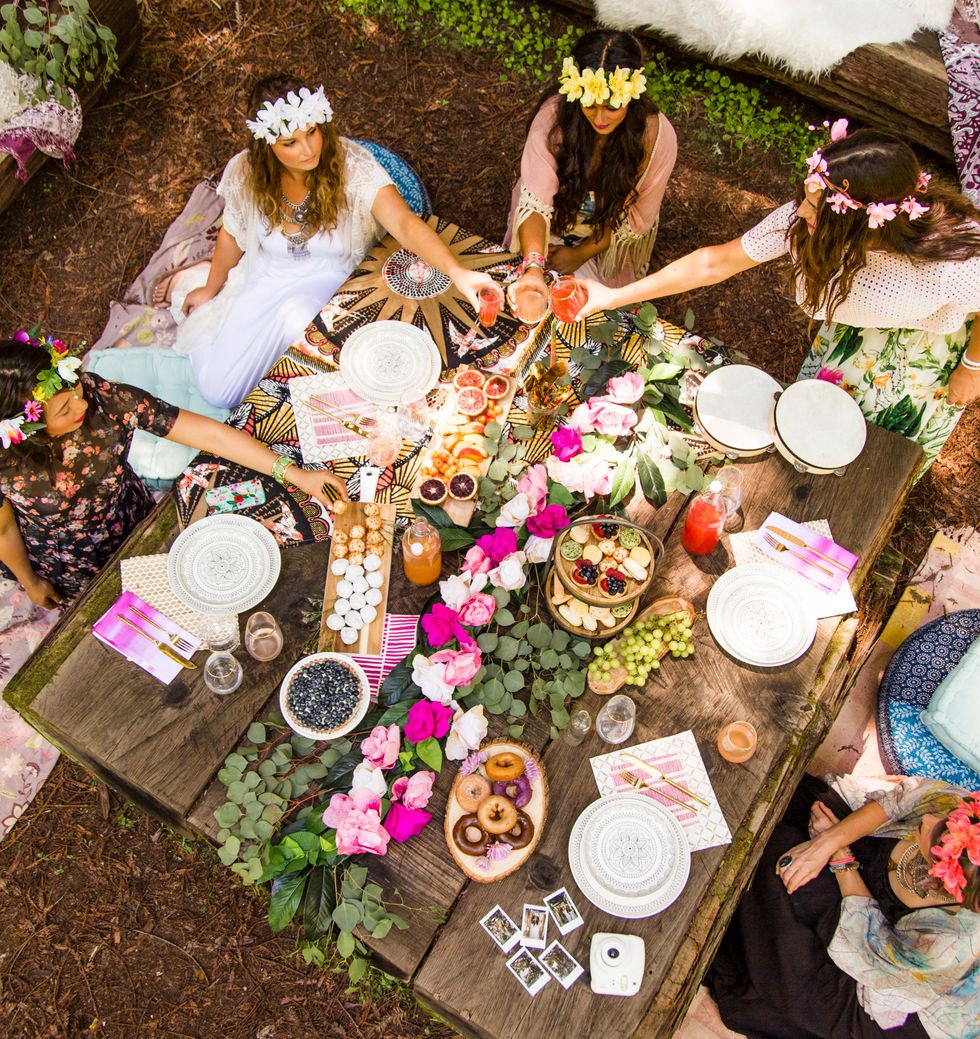 Gone are the days of stuffy bridal showers in your partner-to-be's great-aunt's living room. Meet your new pre-wedding tradition: the boho bridal picnic!
We teamed up with Kia to bring this dreamy picnic in the woods to life. The Kia Sportage is a car designed for the gal that's a planner and adventurer in one.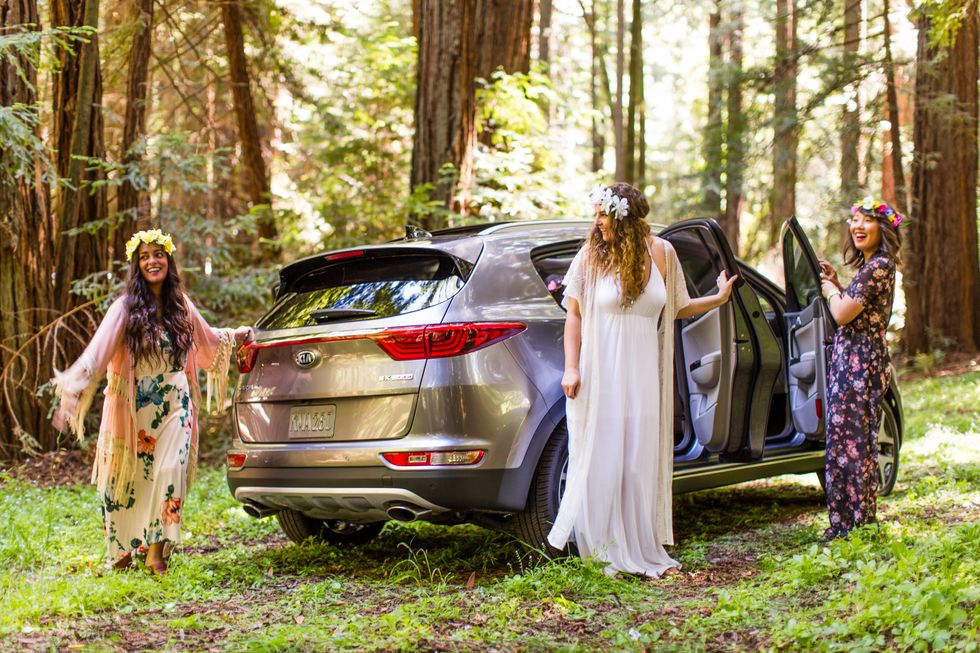 Perfectly curated experiences and excursions are what this ride was made for, and today's boho shower is no exception.
The centerpiece of this tablescape is definitely that gorgeous paper flower garland. This beauty will take a couple evenings or afternoons to create. Follow the steps to make your own.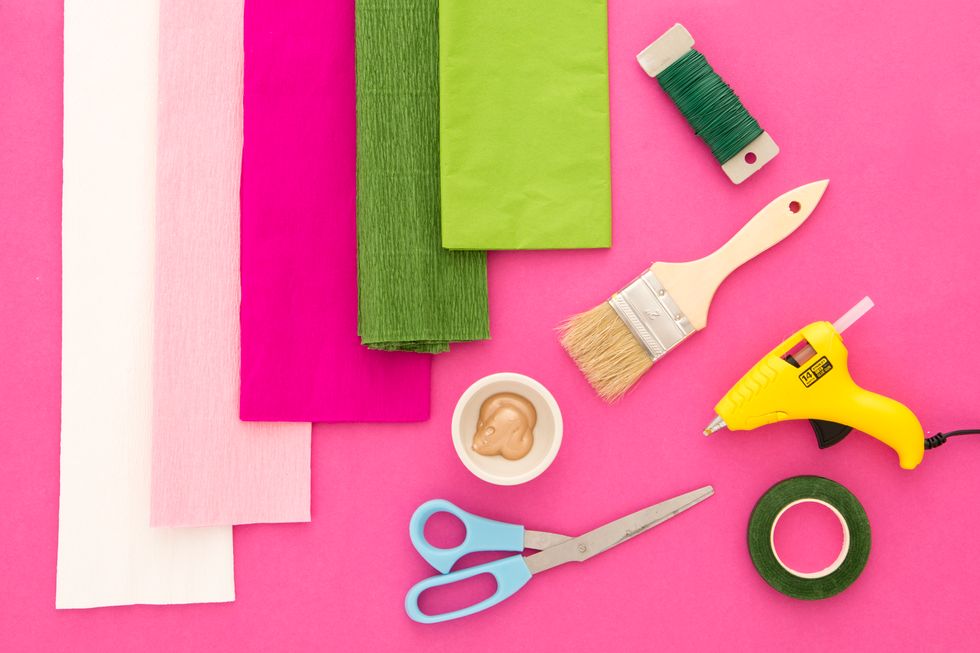 Gather your supplies.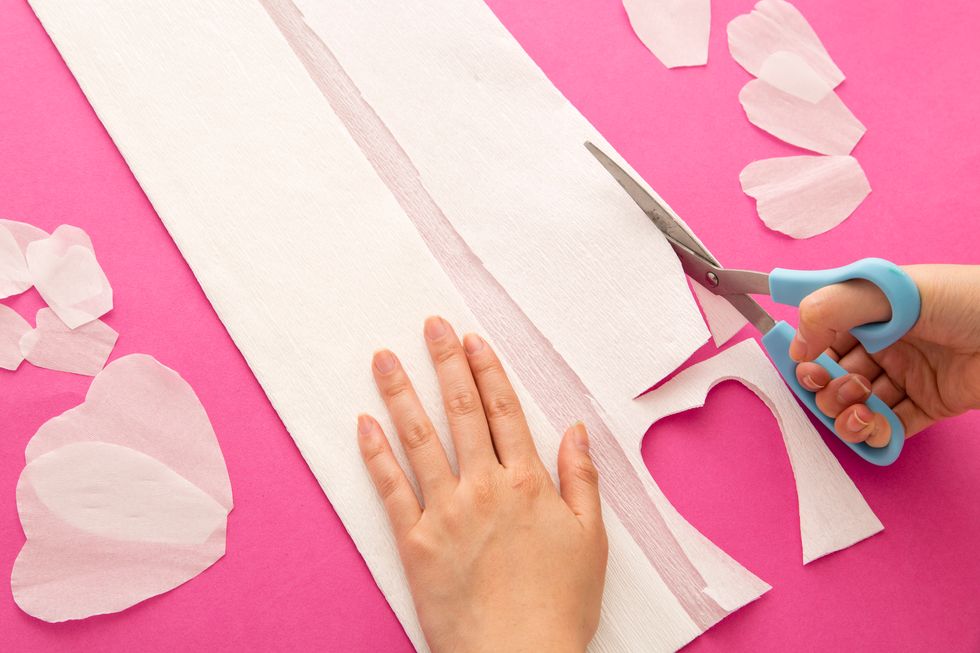 Cut petal shapes into the crepe paper.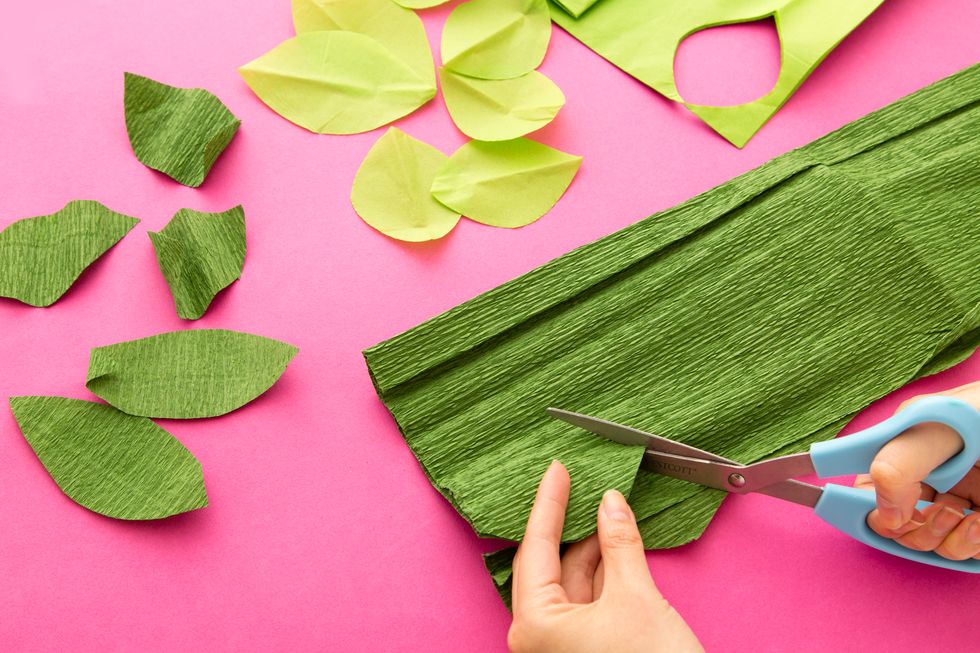 Cut leaf shapes into the green crepe paper.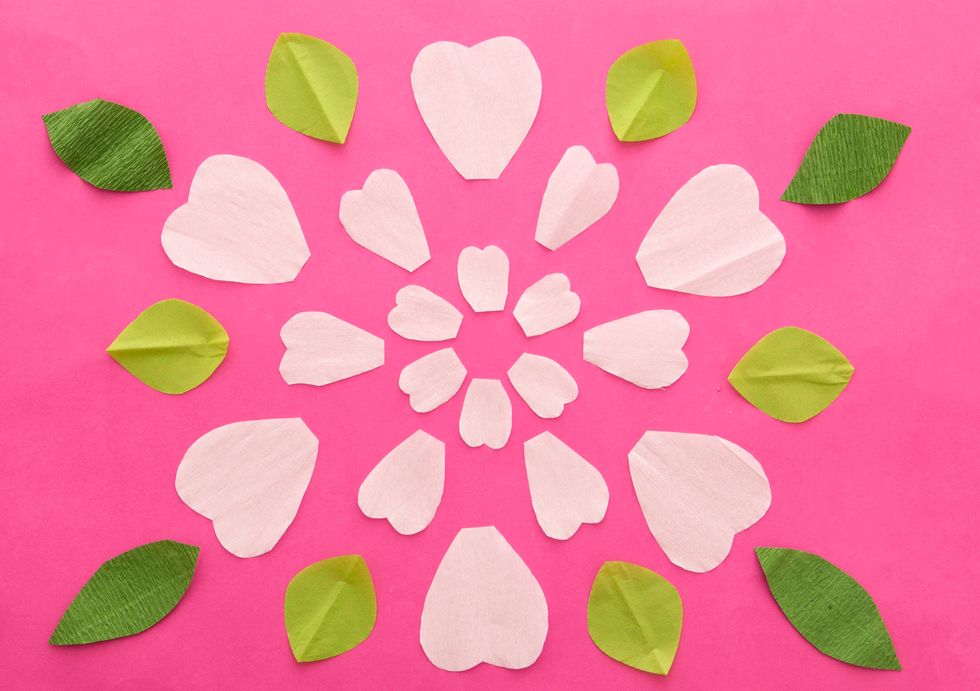 We layered up the crepe paper so we could cut more than one petal at a time. For each flower, you will want to cut 6 small petals, 6 medium petals, 6 large petals and several leaves.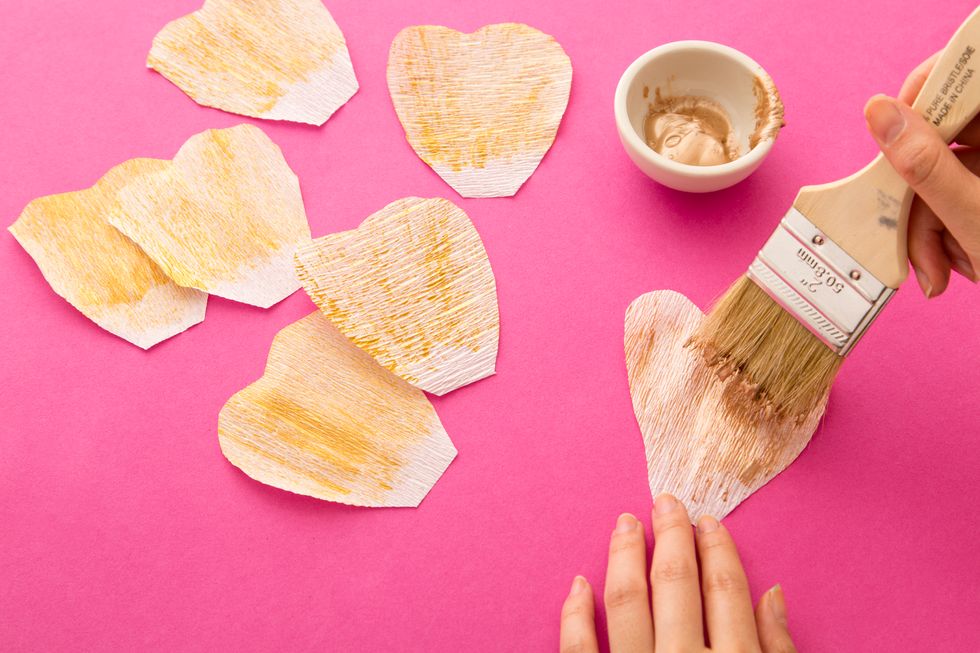 Very lightly brush the large petals with some paint and let dry.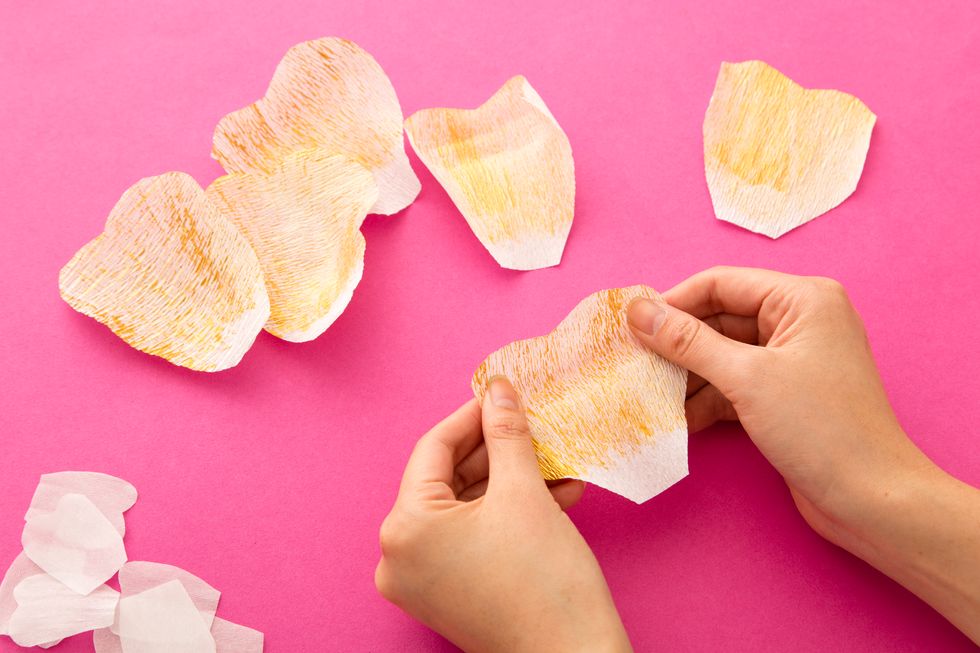 Once dry, tug the top halves of the petals so that they curve into cups. Tug the medium and small petals too.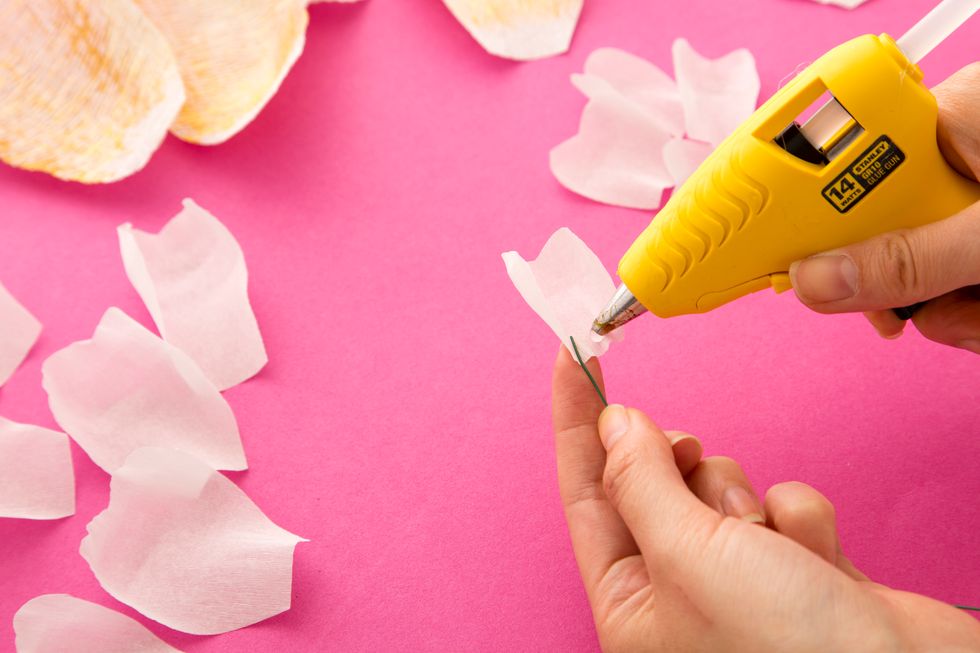 Begin assembling the flower by adding a drop of hot glue to the bottom of a small petal and wrap around the tip of a piece of wire.
Keep gluing all the small petals around the wire. Once the all the small petals are attached, glue the medium petals on.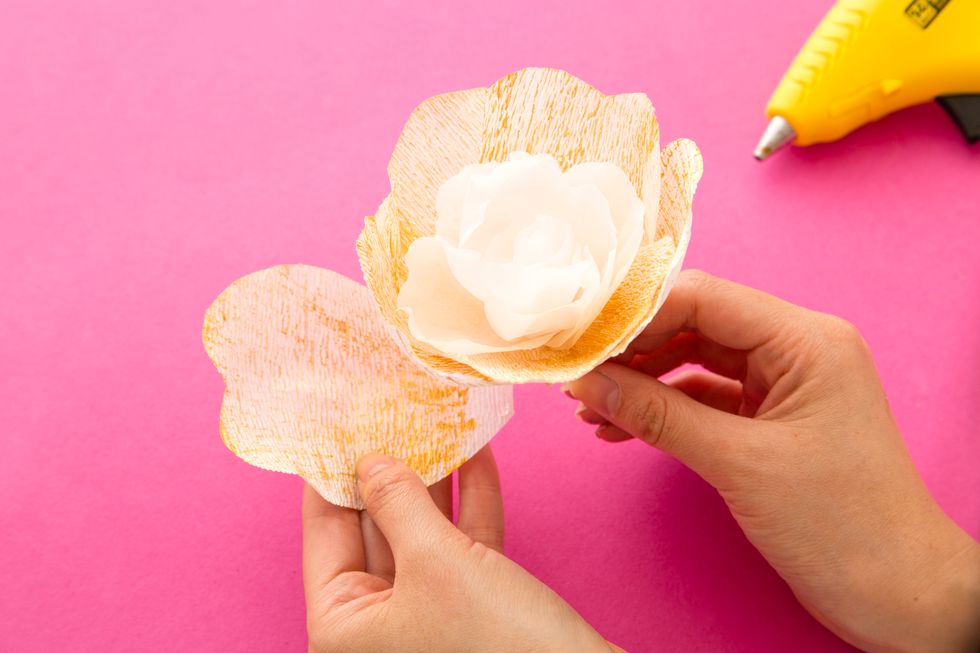 Glue the large petals on next.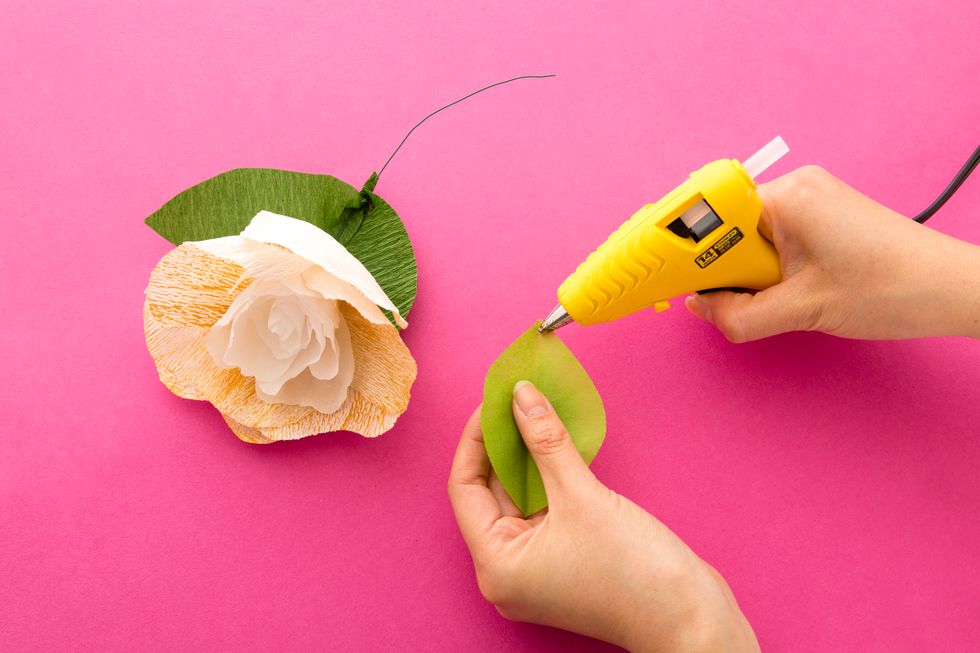 Glue the bottom corner of a leaf and wrap around the wire.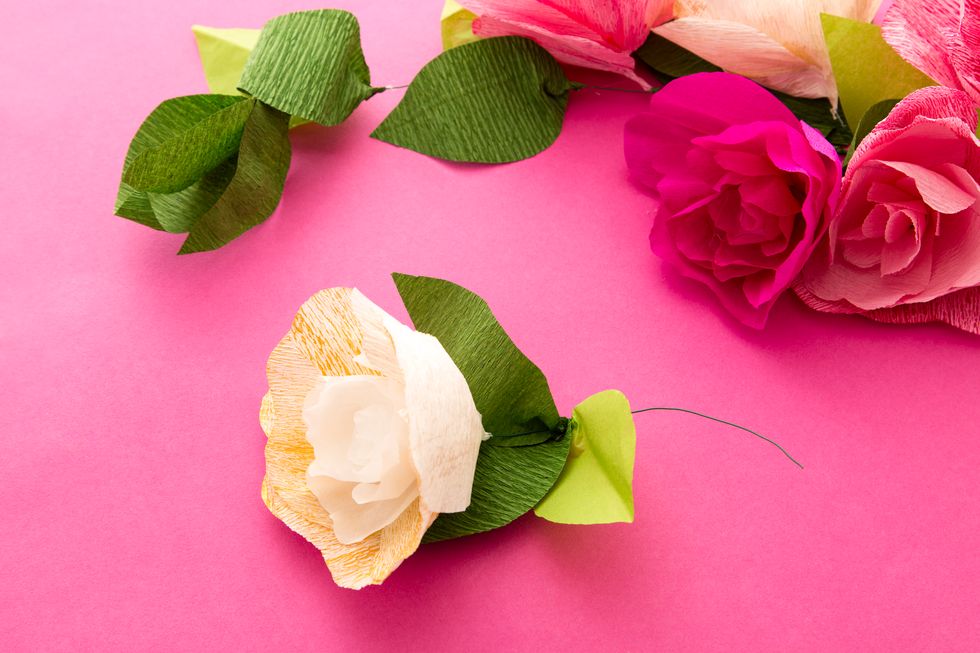 Add as many or as little as you please.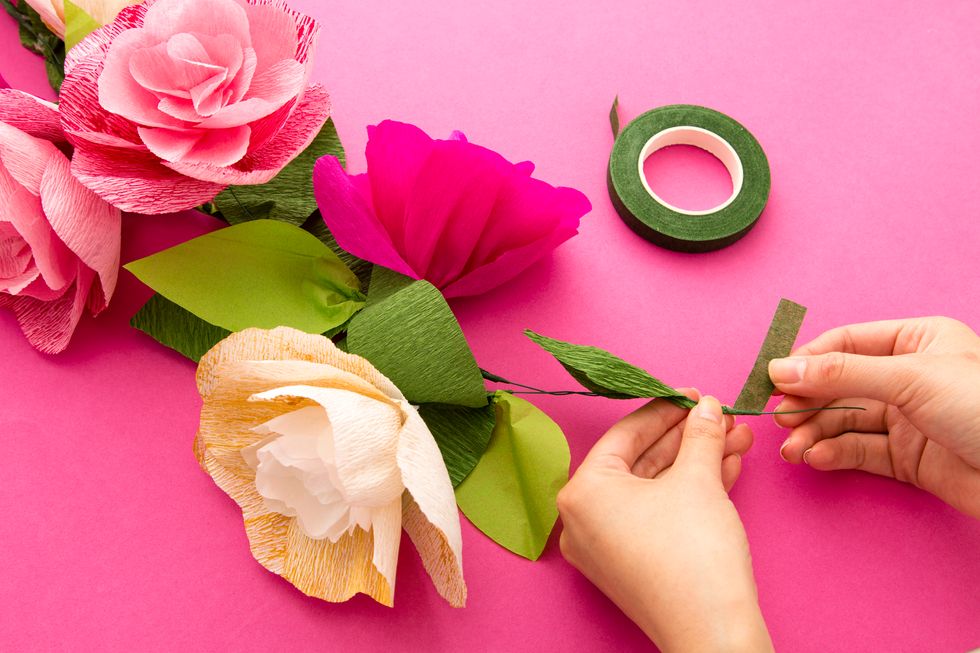 When you have multiple flowers made, connect their wire stems together with floral tape.
Lay on your table to immediately add boho vibes to your spread. Cheers!
For more boho bridal shower tips, click here: http://go.brit.co/28MmdA4
5.0 Different Colors of Crepe Paper
Scissors
Paint
Paintbrush
Hot Glue Gun
Floral Tape
Floral Wire
B+C
We are the team behind B+C Guides. Feel free to message us if you have any questions or see something that could be improved!