Tired of carrying too many bags to the beach or pool to carry all your stuff? Make this bag and you'll be able to carry your towel & all your necessities in one!
620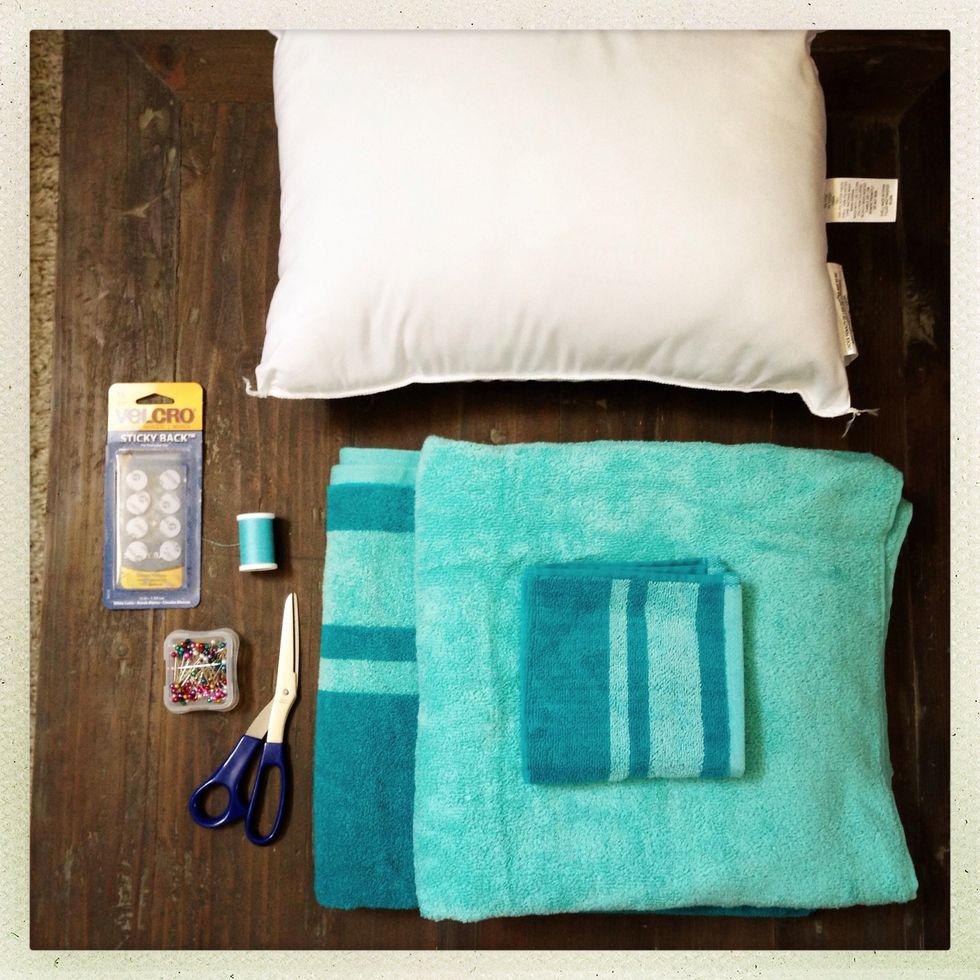 Gather your supplies - all this can be found in your own home. I wanted mine to match my new swim suit, so I bought these bath towels from Target for $4.99 each. The washcloth was $2.99.
Fold the first towel around the width of the pillow (or stuffing), pin the towel, and cut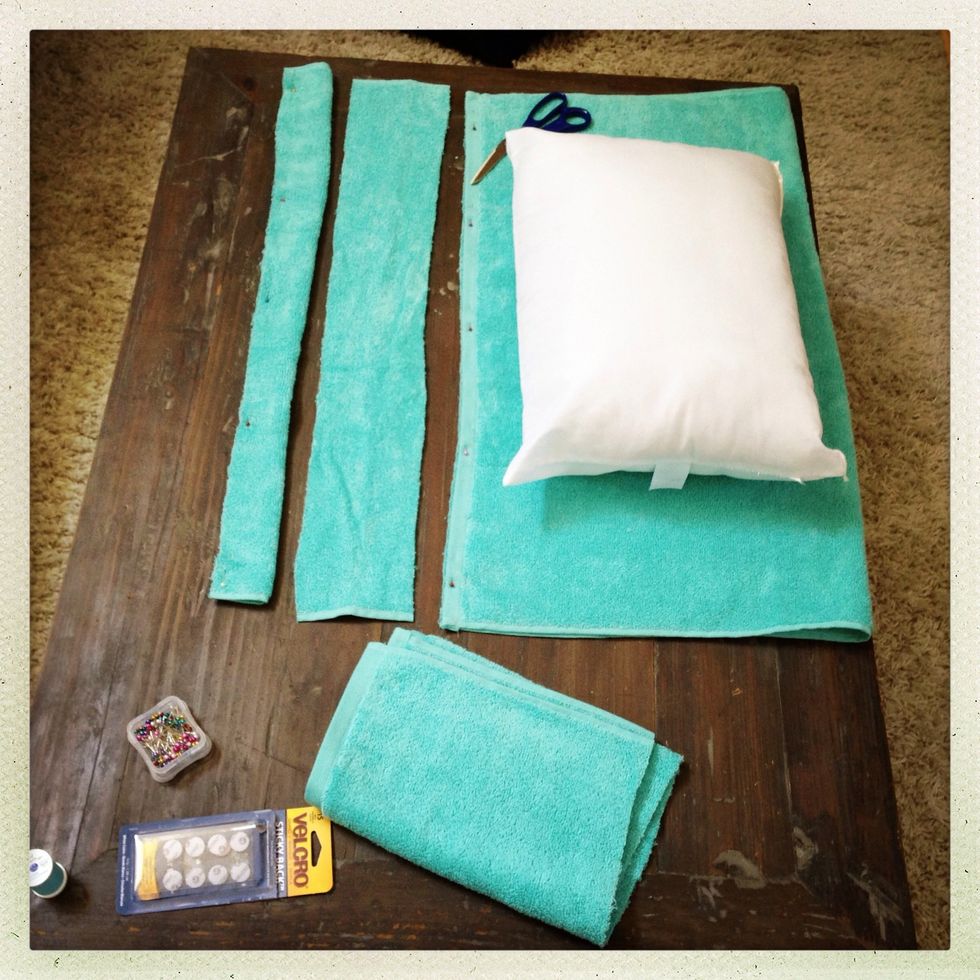 Next you'll cut the straps for your bag, and pin where you'll sew down the length. Save the extra bit of towel "just in case," or for use as a pocket if you don't want to use a washcloth.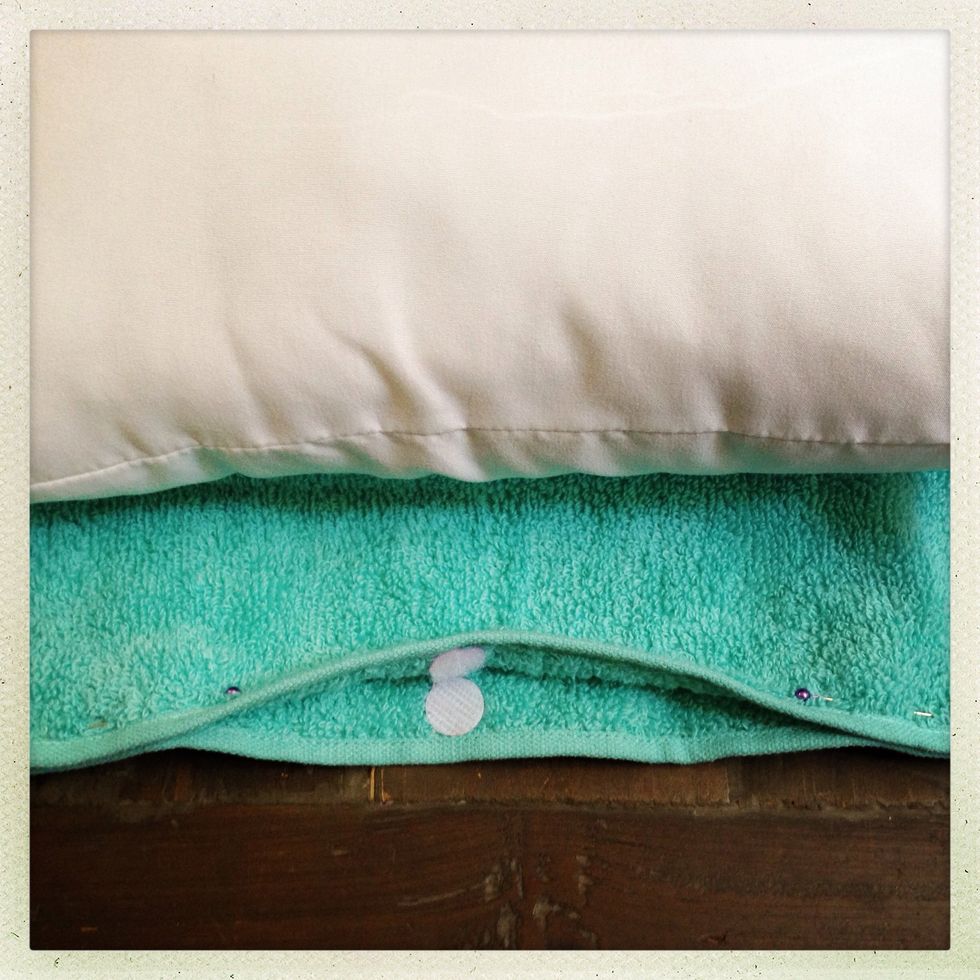 Next, pin the sides of the towel for your pillow insert. Leave an opening wide enough to stuff the pillow into. Add the Velcro.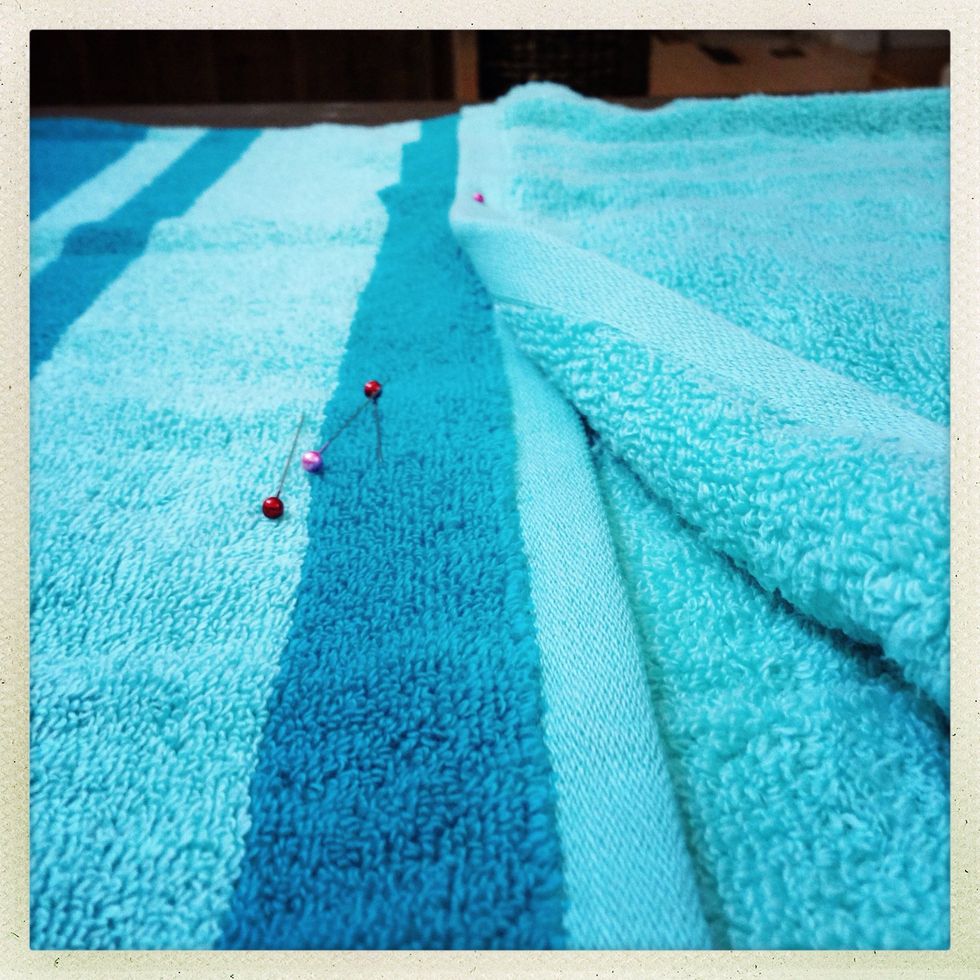 Now you'll want to remove the pins from the length of your pillow towel and pin the edge of your 2nd towel to it. Don't overlap the edges because it will be too thick to get thru your sewing machine.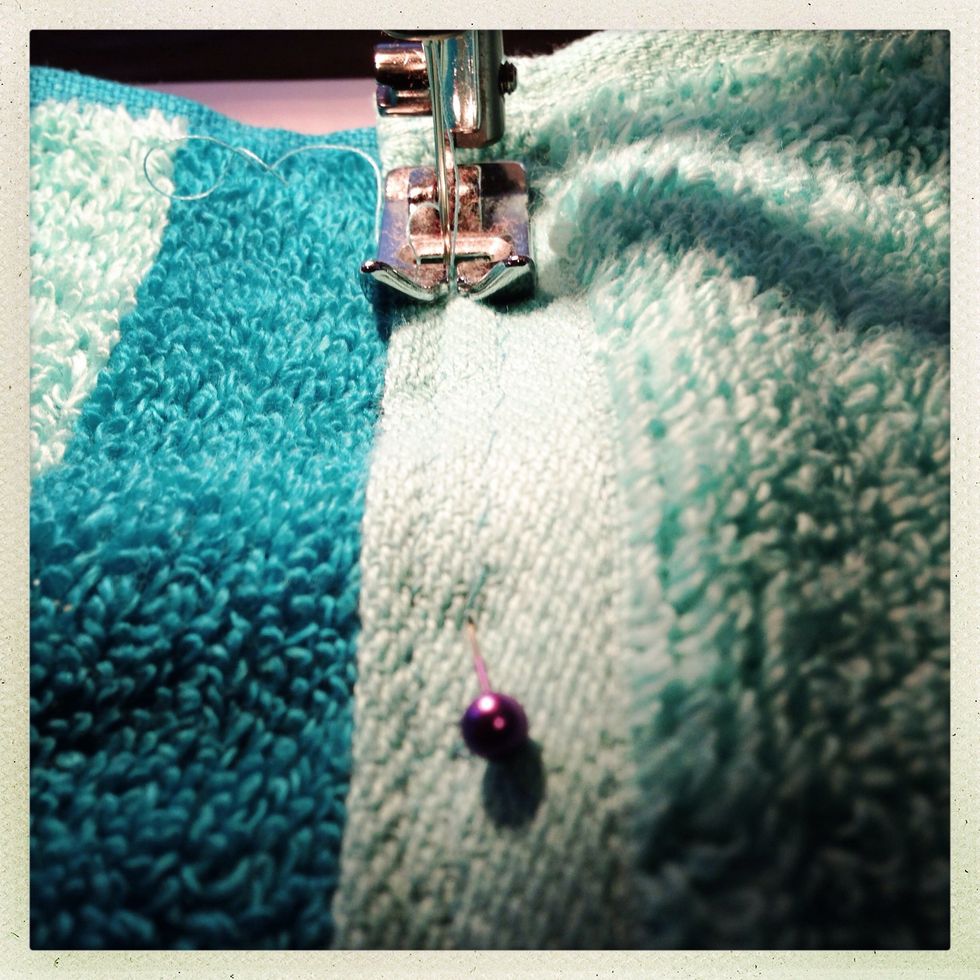 Sew the towels together on both sides of the purple pin.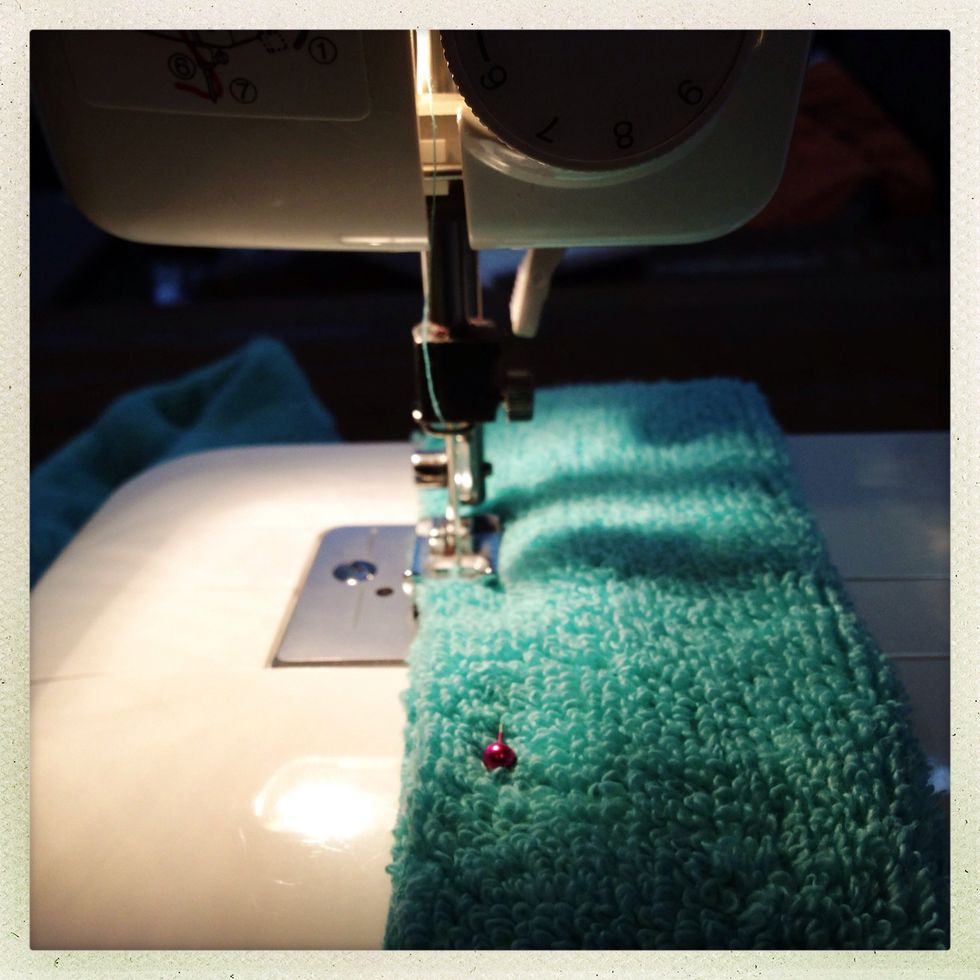 Sew the straps together and turn each one inside out when done.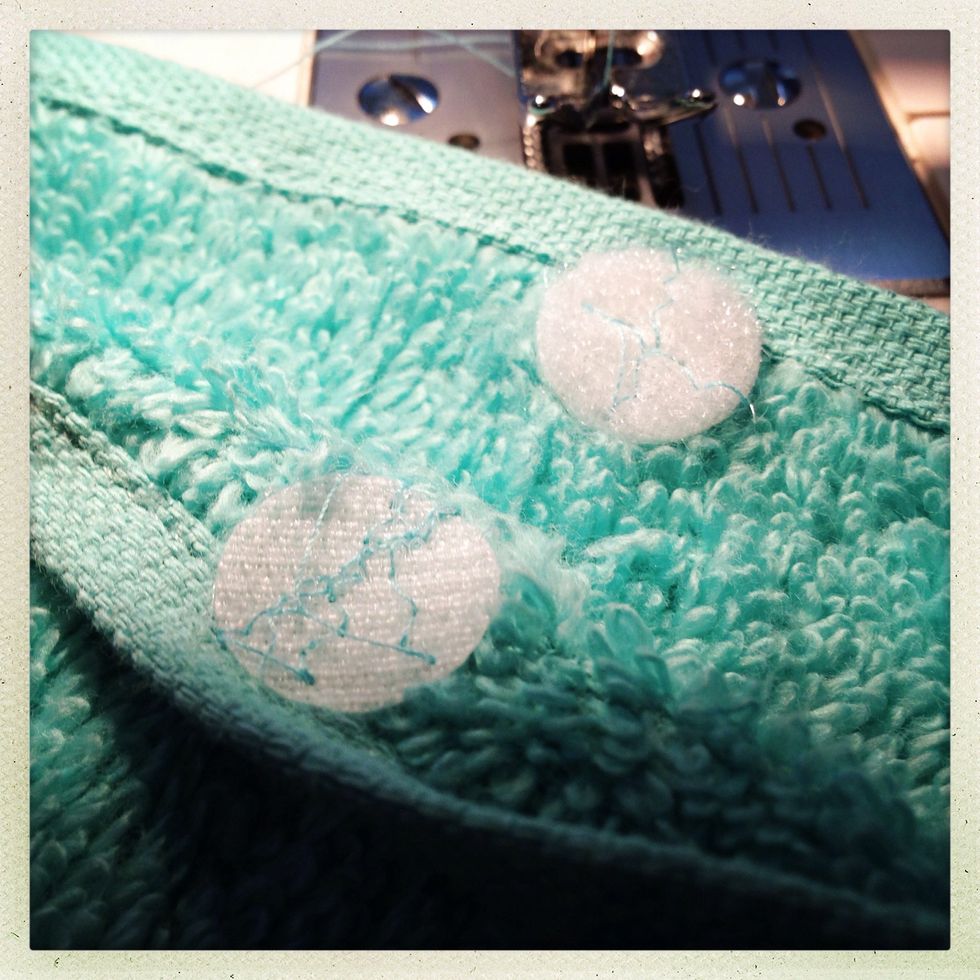 Sew the Velcro to the towel so it doesn't rip off. (Excuse my messy sewing!!!)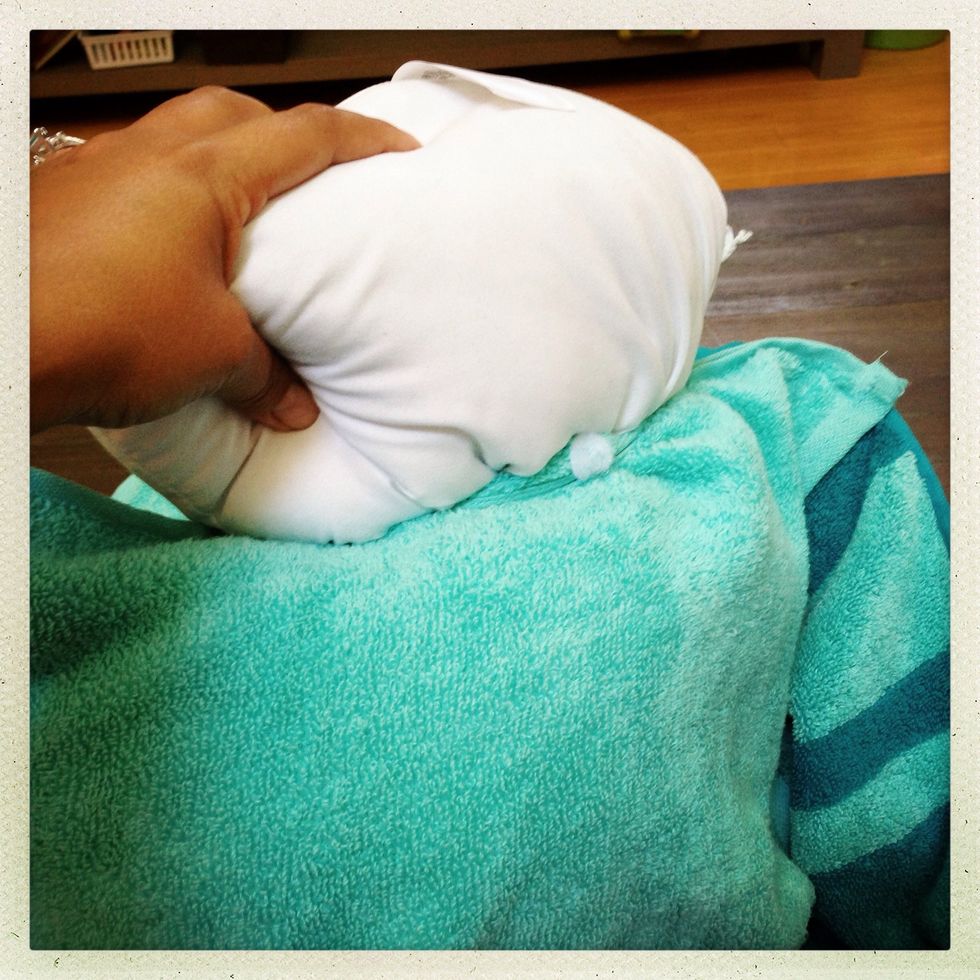 Shove your pillow or stuffing into the towel and Velcro shut.
You're almost done!!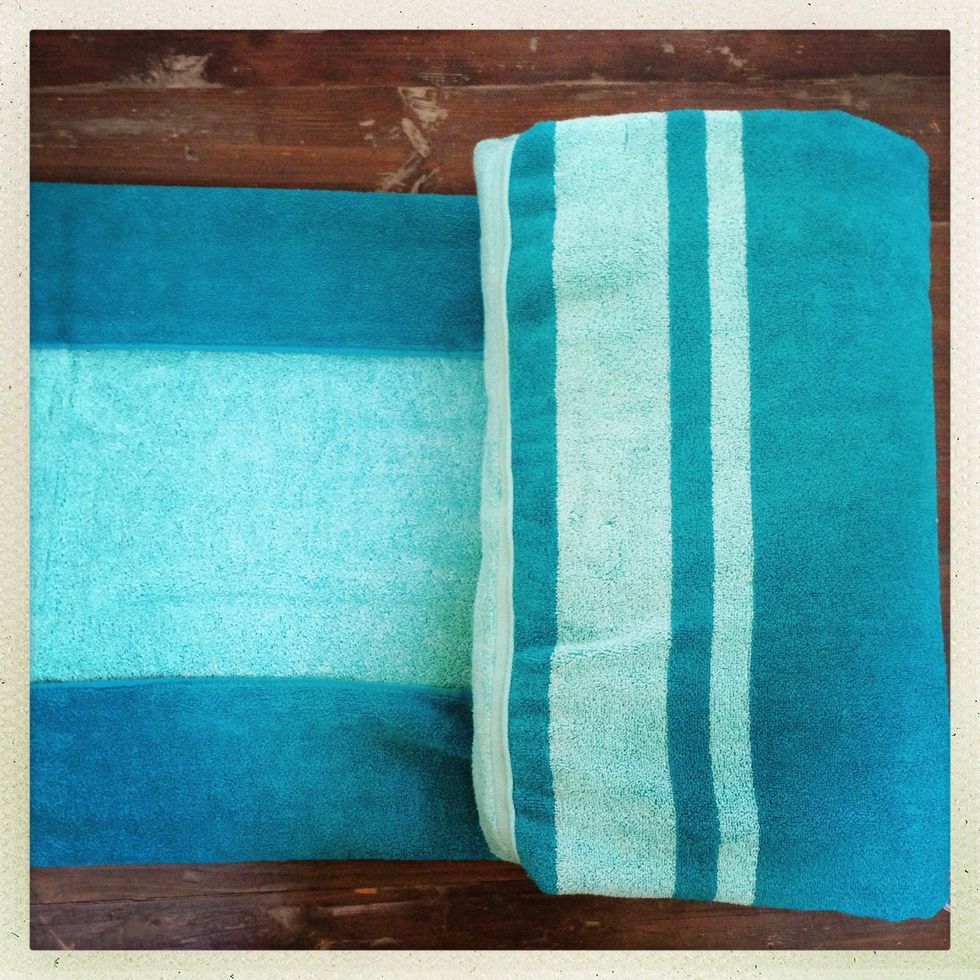 Fold the sides of the towel and start rolling your towel around the pillow. We'll need to fit the straps and pockets next.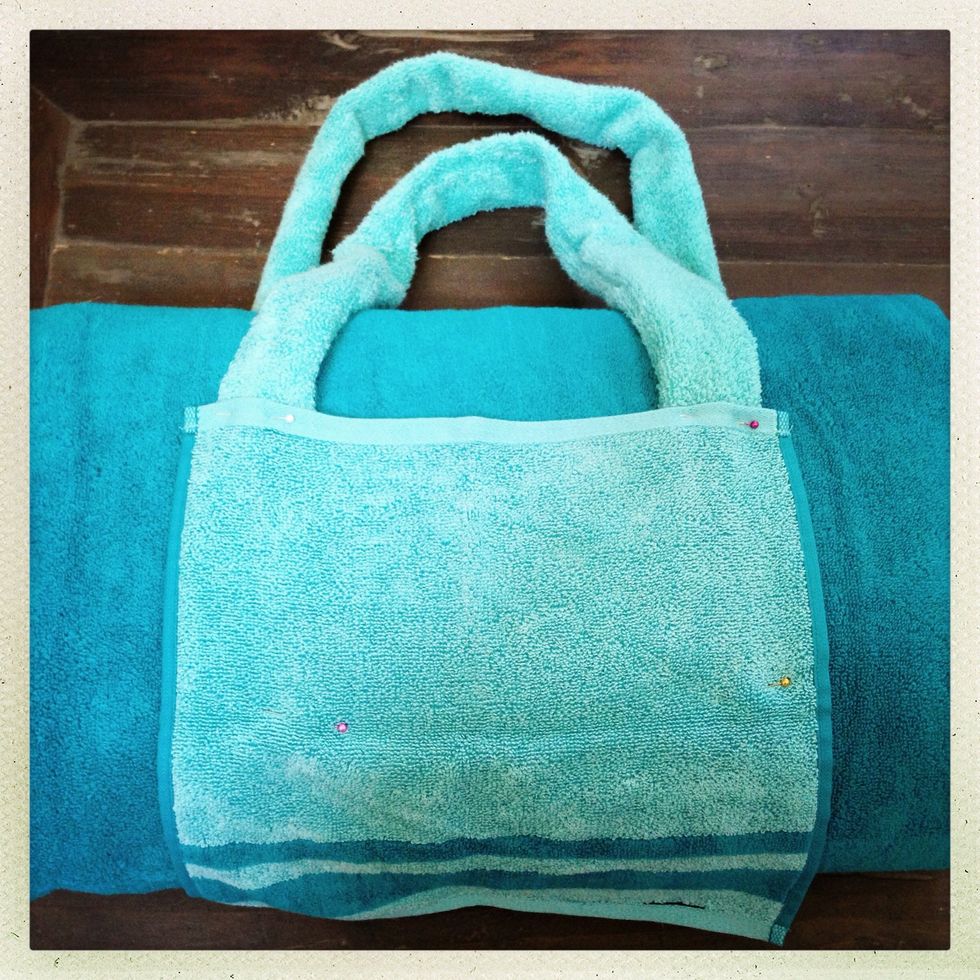 Pin the straps to the towel - attach the 1st one to the bottom of the towel. The 2nd strap is attached behind the pocket. Make sure they're even. Then pin your washcloth to the towel.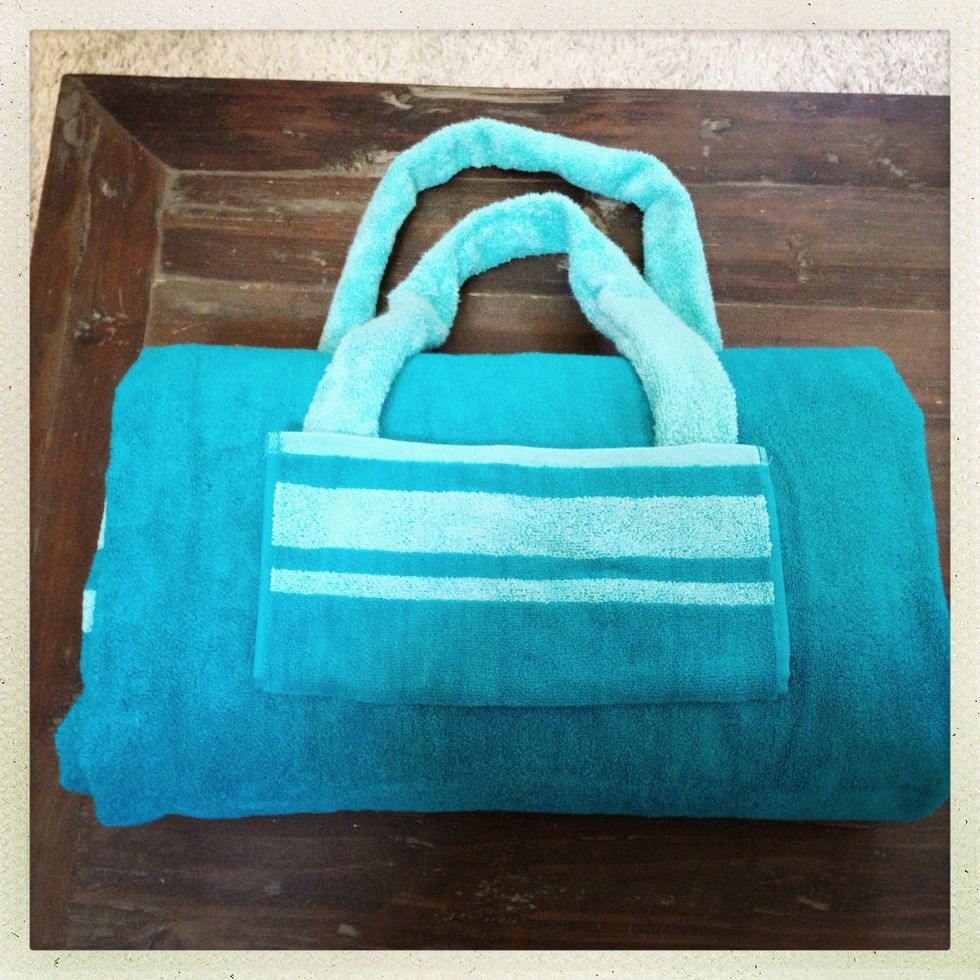 This is what it's going to look like when you're done :)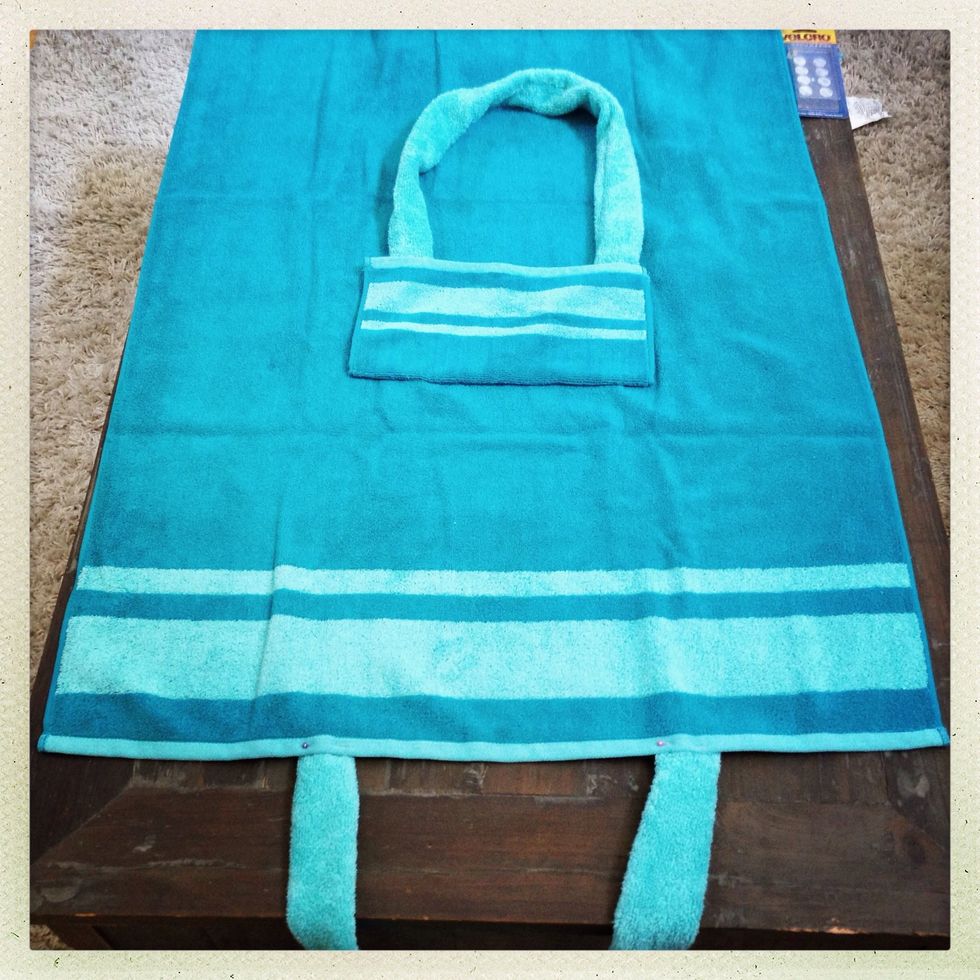 Unfold and get ready to sew! You can take the pillow out if you like, but it's just as easy to sew with it in.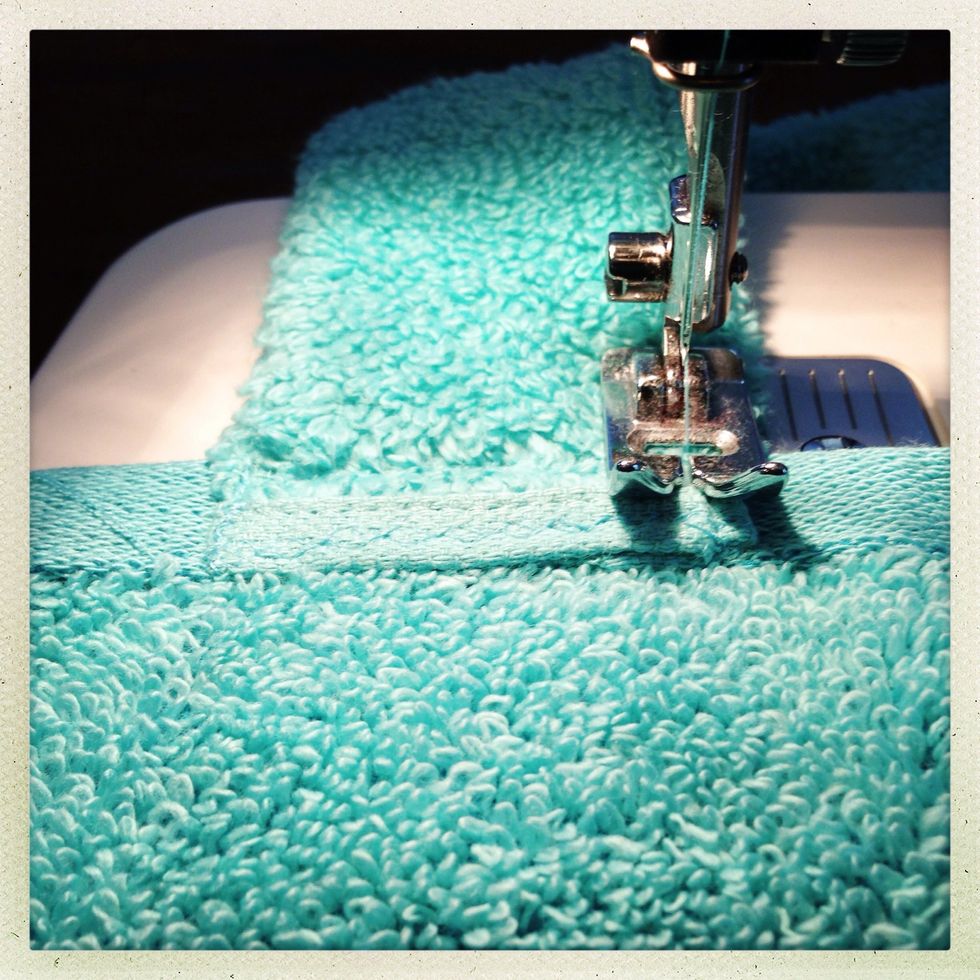 Sew the straps on, making sure to sew a few extra lines in there for extra support.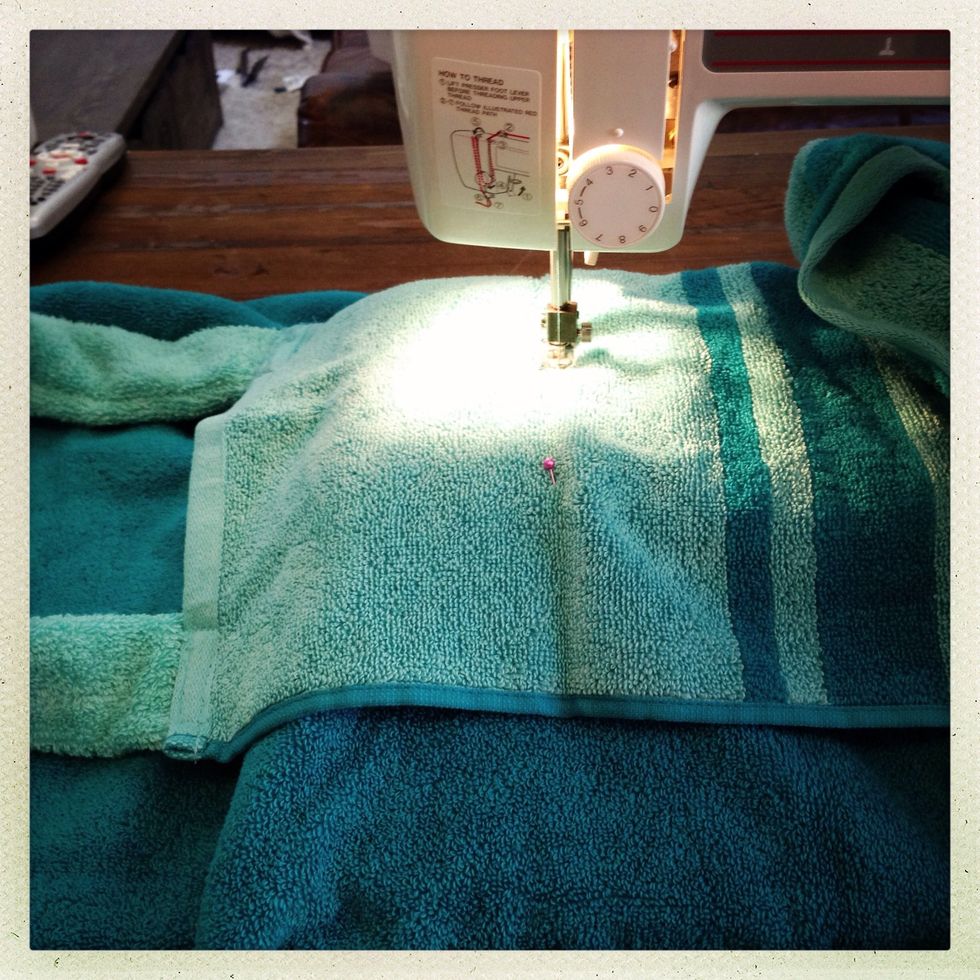 Now sew the bottom of your pocket. Fold the flap over and sew the ends.
And voila!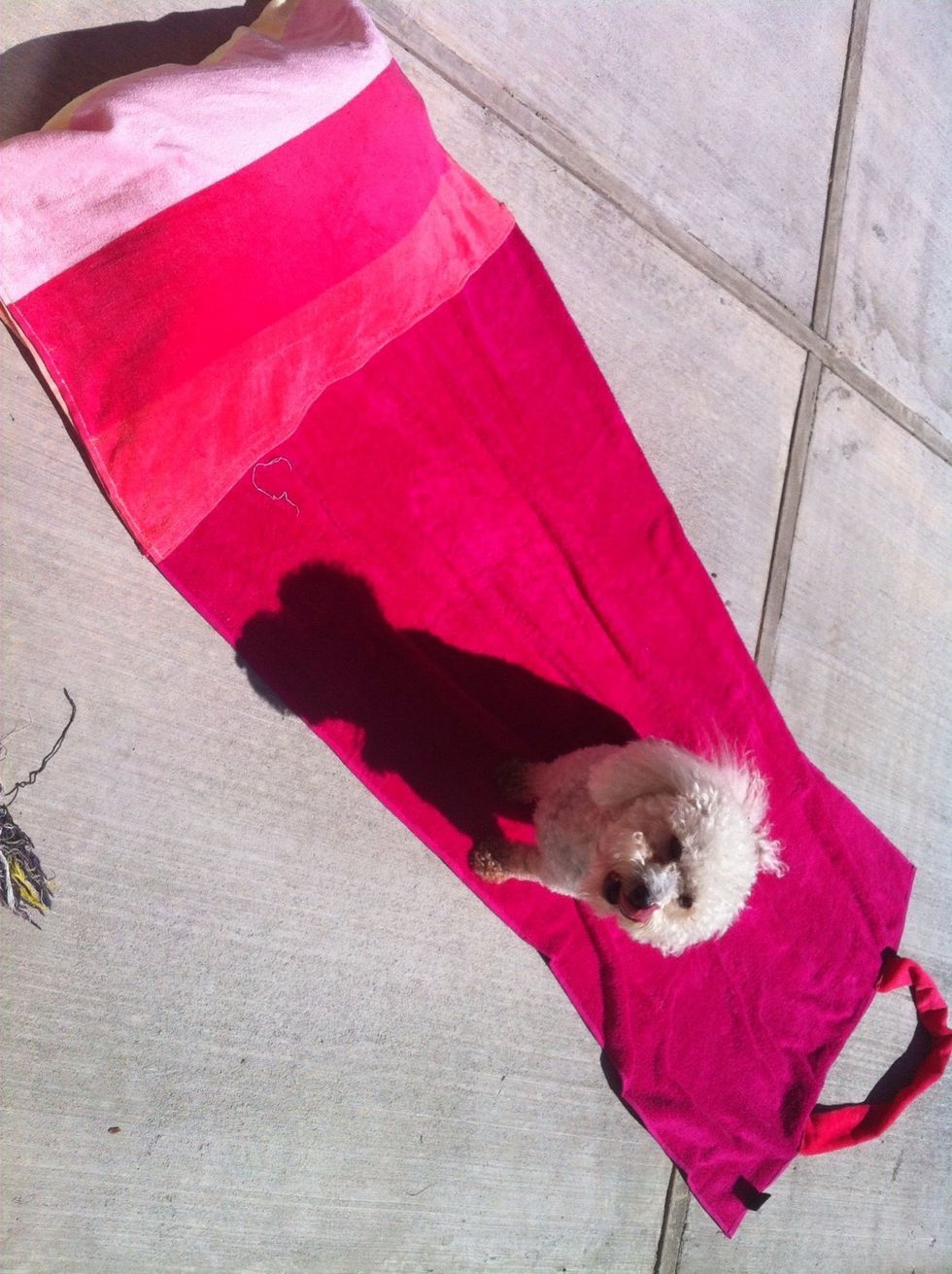 This is what it looks like spread out.
2.0 Towels
1.0 Washcloth
Pins
Velcro
Thread to match towels
Scissors
Sewing machine
Travel pillow or stuffing