Make a Diaper Wreath for a Baby Shower and Gift
81
You will need a bag of diapers. Preferably newborn size.
A round foam wreath. You can find in your local Walmart or craft stores.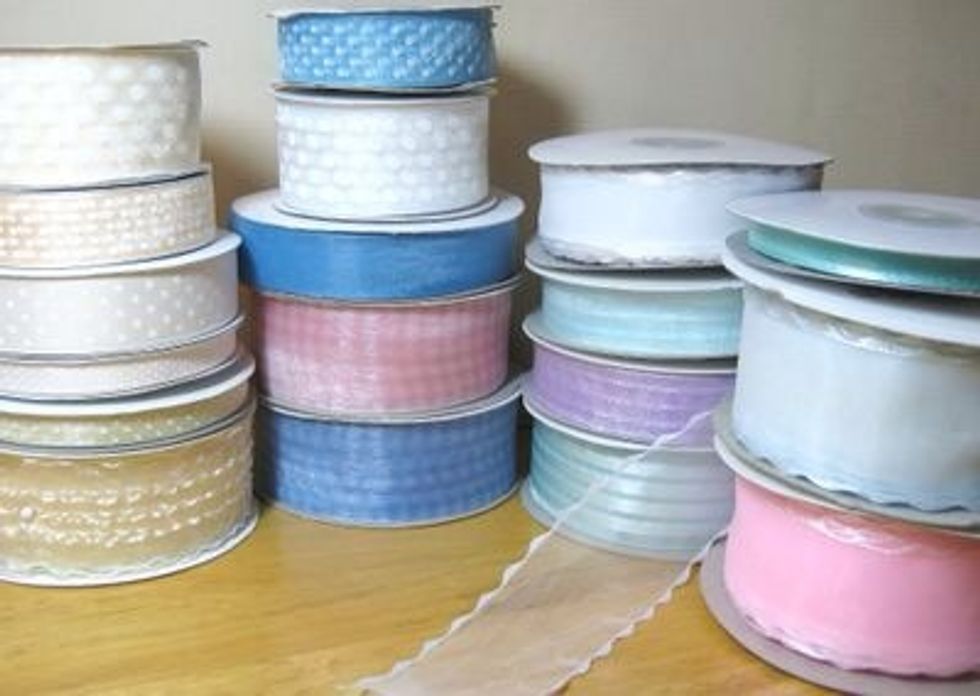 Any ribbon or embellishment of your choice
Wrap diaper around wreath one a time with ribbons. Continue wrapping around until you complete the wreath.embellish the wreath with ribbons,toys, pacifiers,rattles, stuffed toys or accent with flowers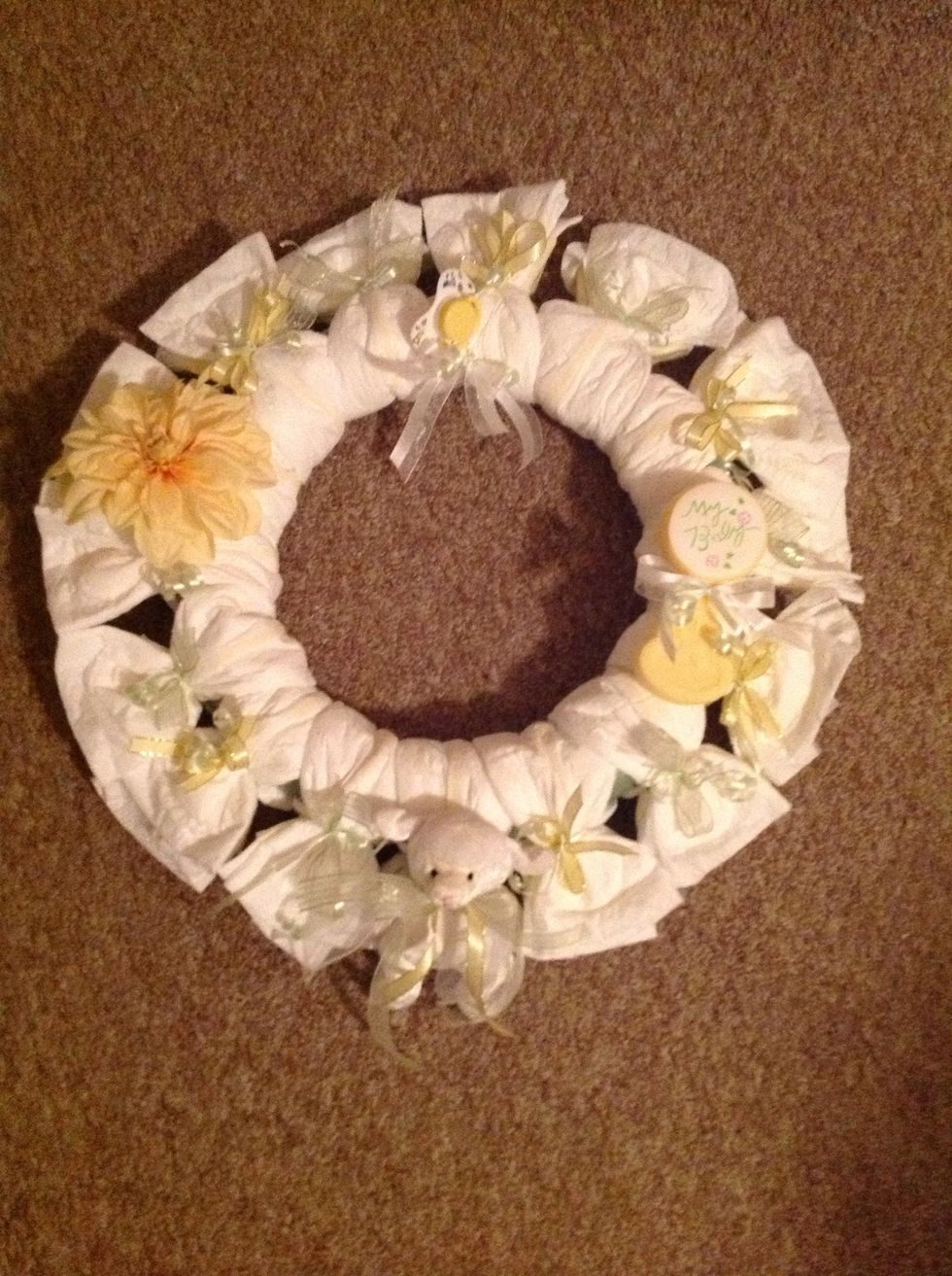 A beautiful diaper wreath with ribbons , bows and toys. Great for showers or even a baby gift. Be creative in themes and colors. Have fun!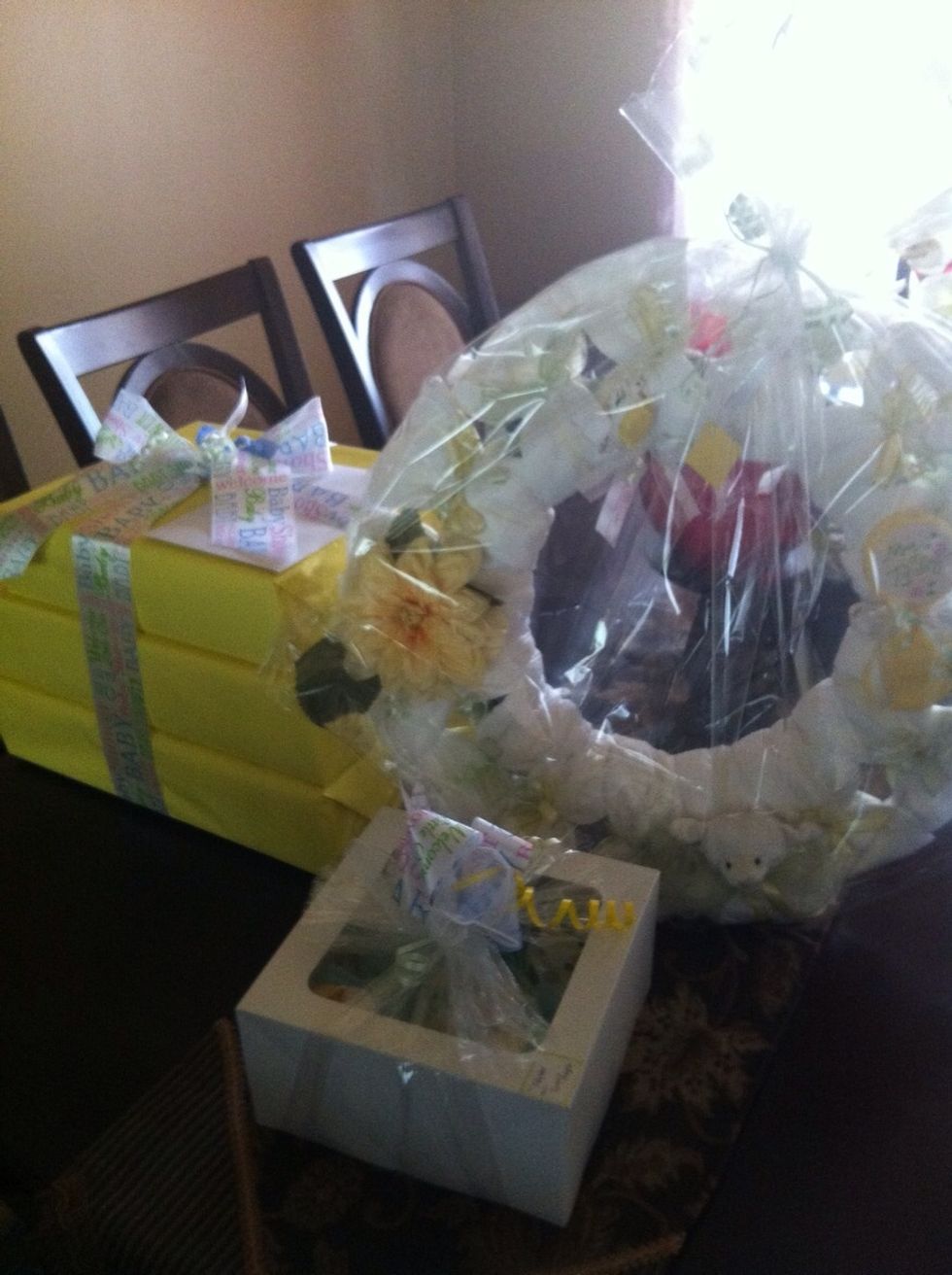 Wrap in cellophane bag if you choose.. Fun for baby showers!
Foam round wreath tube
Bag of diapers
Ribbons of your choice
Baby Trinkets: pacifiers, rattles ect..