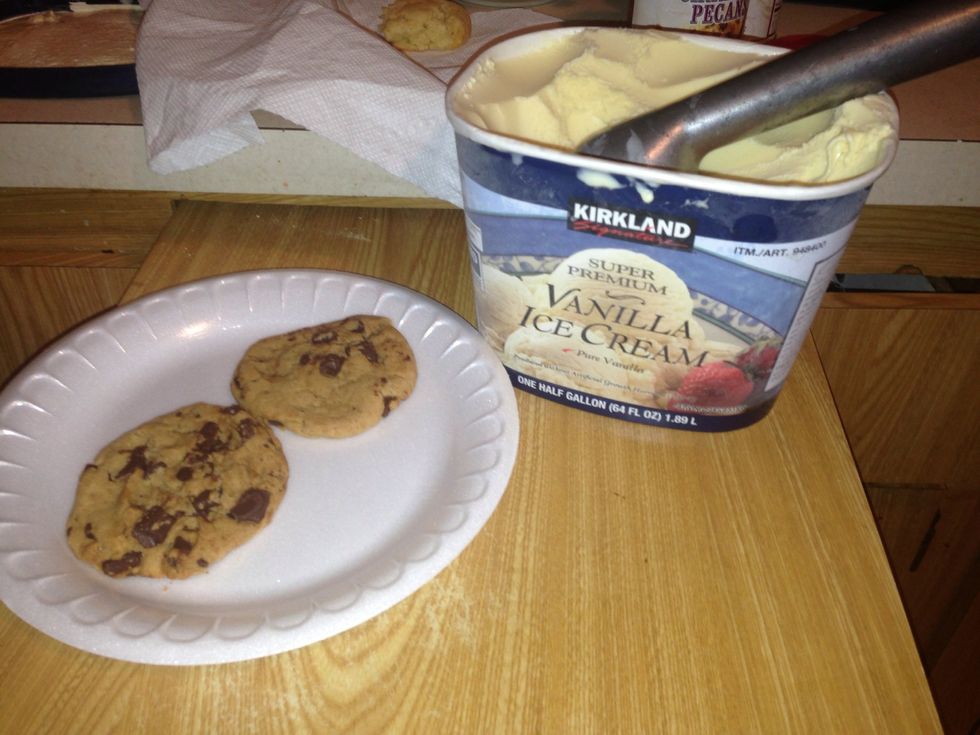 Gather your ingredients.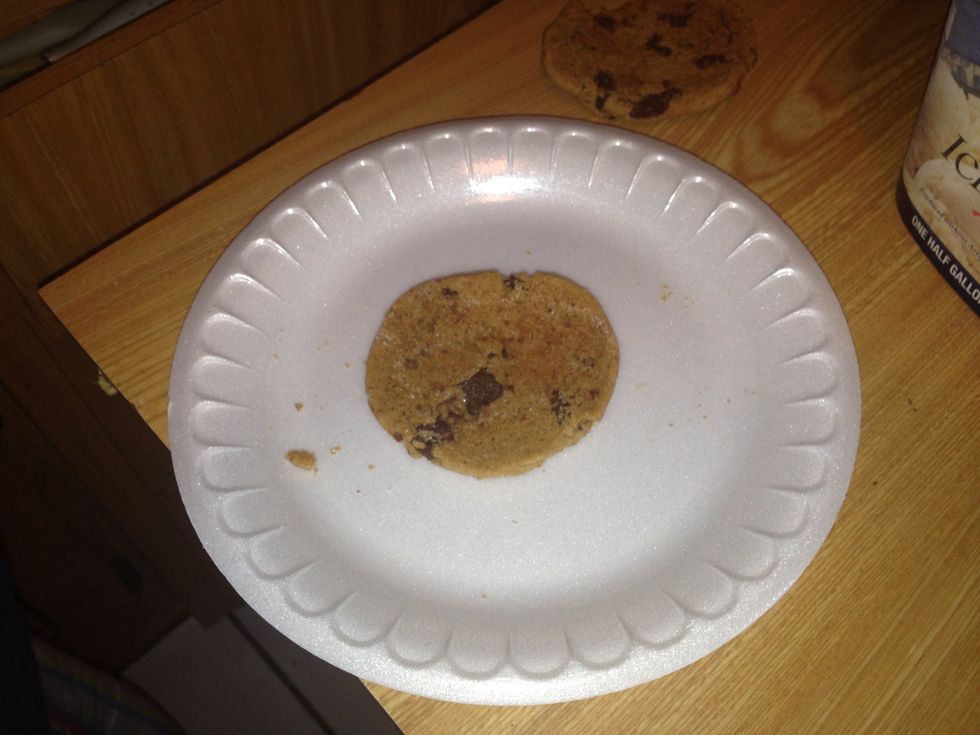 Place one cookie upside down.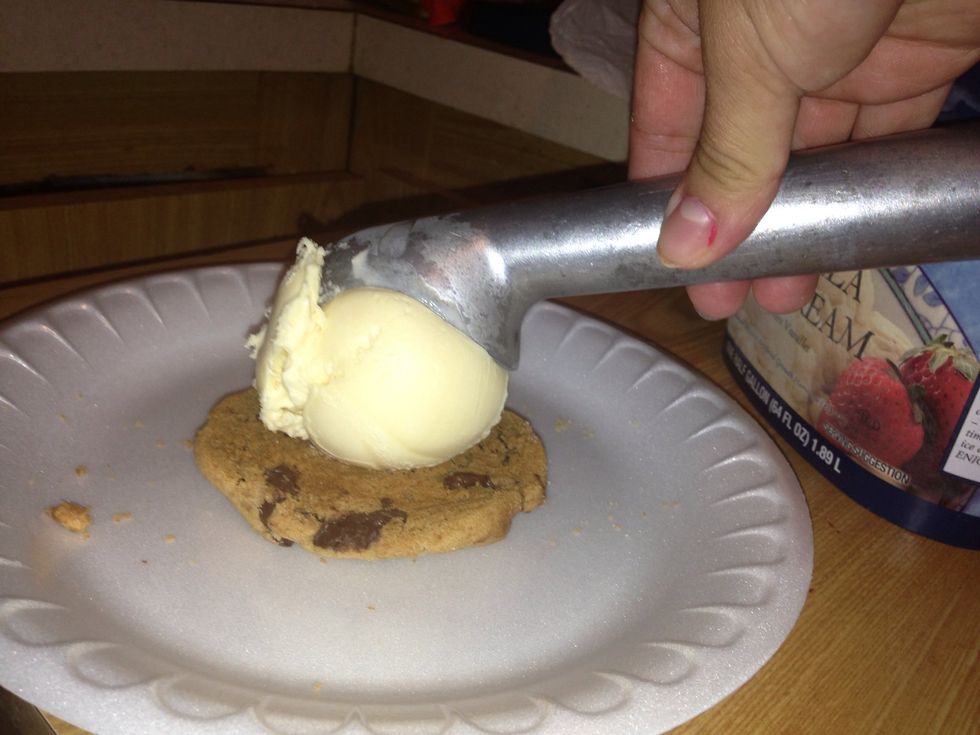 Place a heaping scoop of ice cream on the cookie.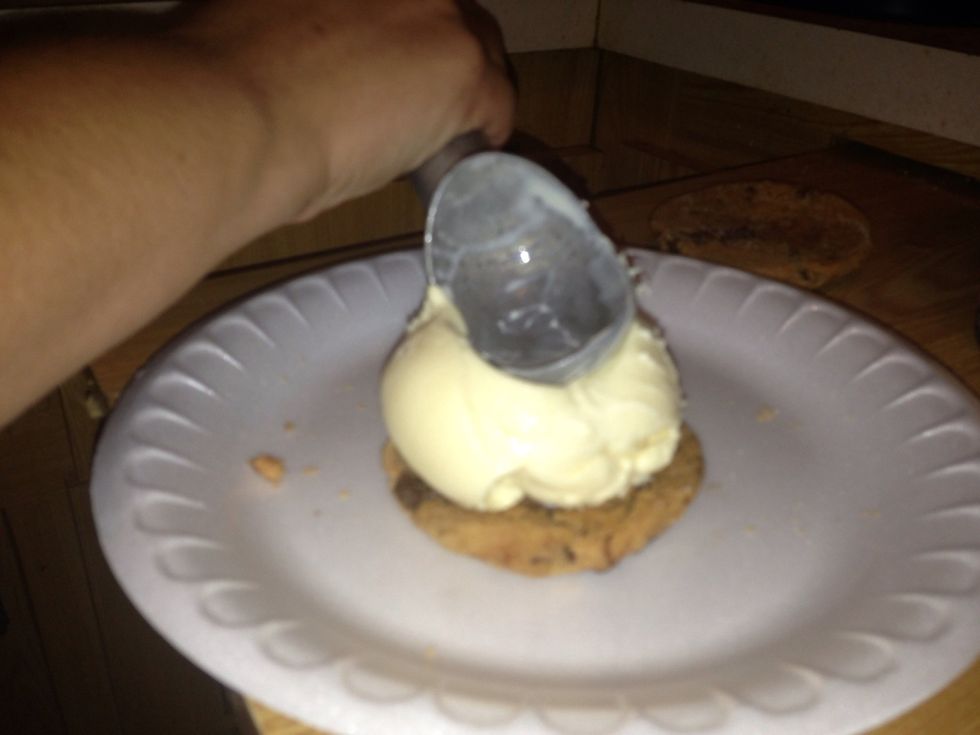 Press the ice cream down with the back of the scoop like this...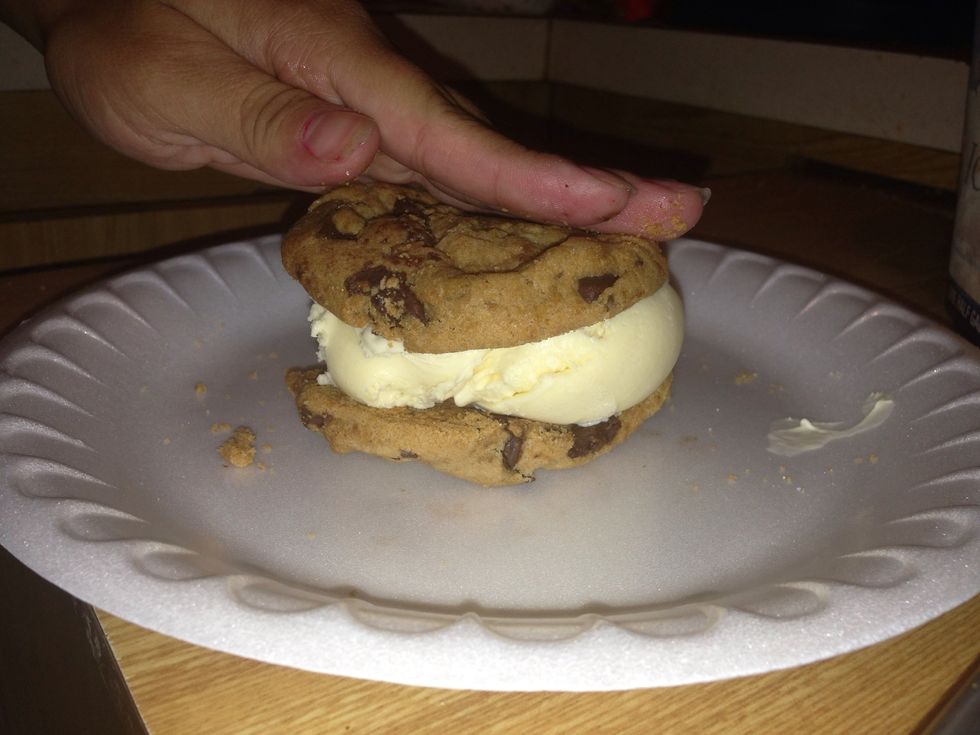 Place a cookie on top. At this point, if you would like to roll the sides in sprinkles, chocolate chips, etc. Enjoy!
2.0 Cookies of choice
1.0 Heaping scoop of ice cream