Make a Dessert of 5 Ingredients or Less
1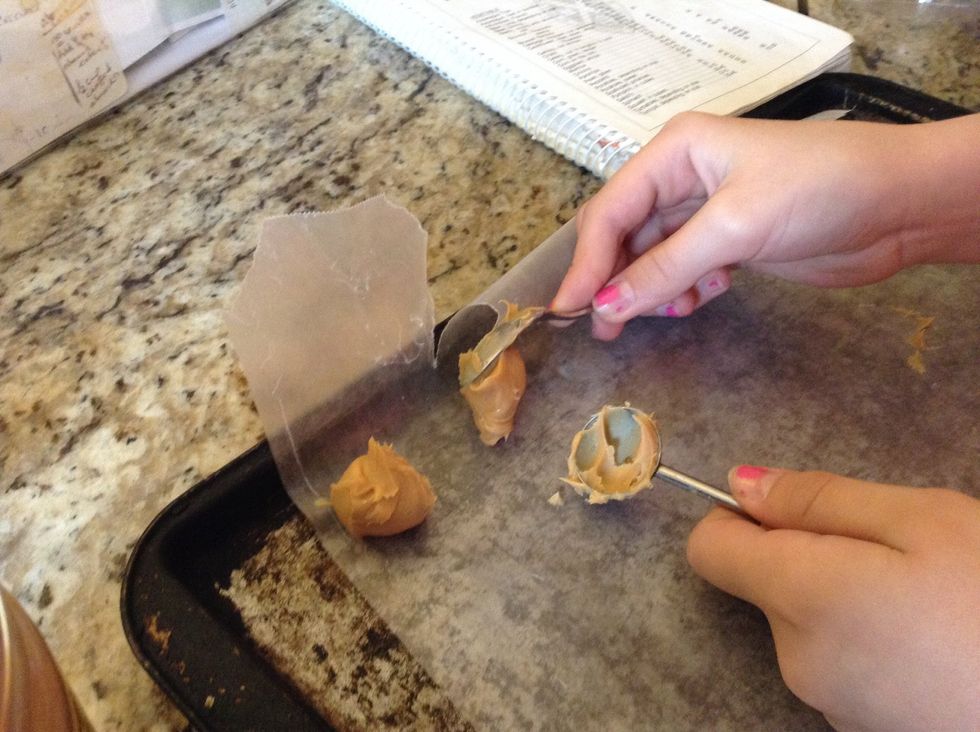 form your balls with a round spoon onto a pan lined with parchment paper. This is a very sticky process. They might not look exactly like balls but they will still taste great.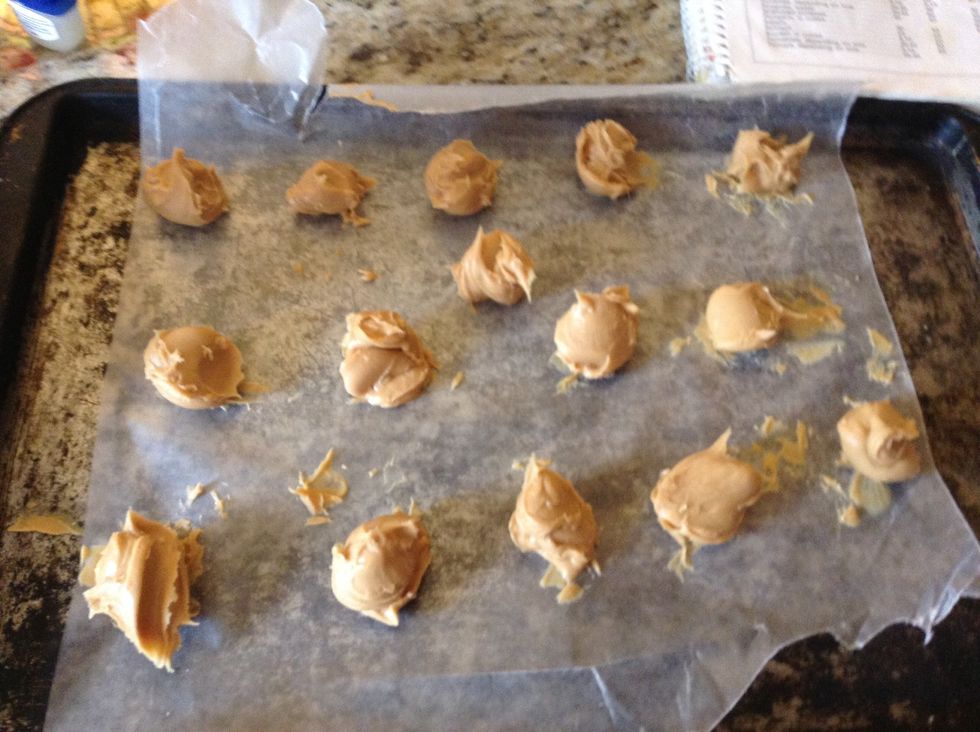 The balls don't look too great but don't worry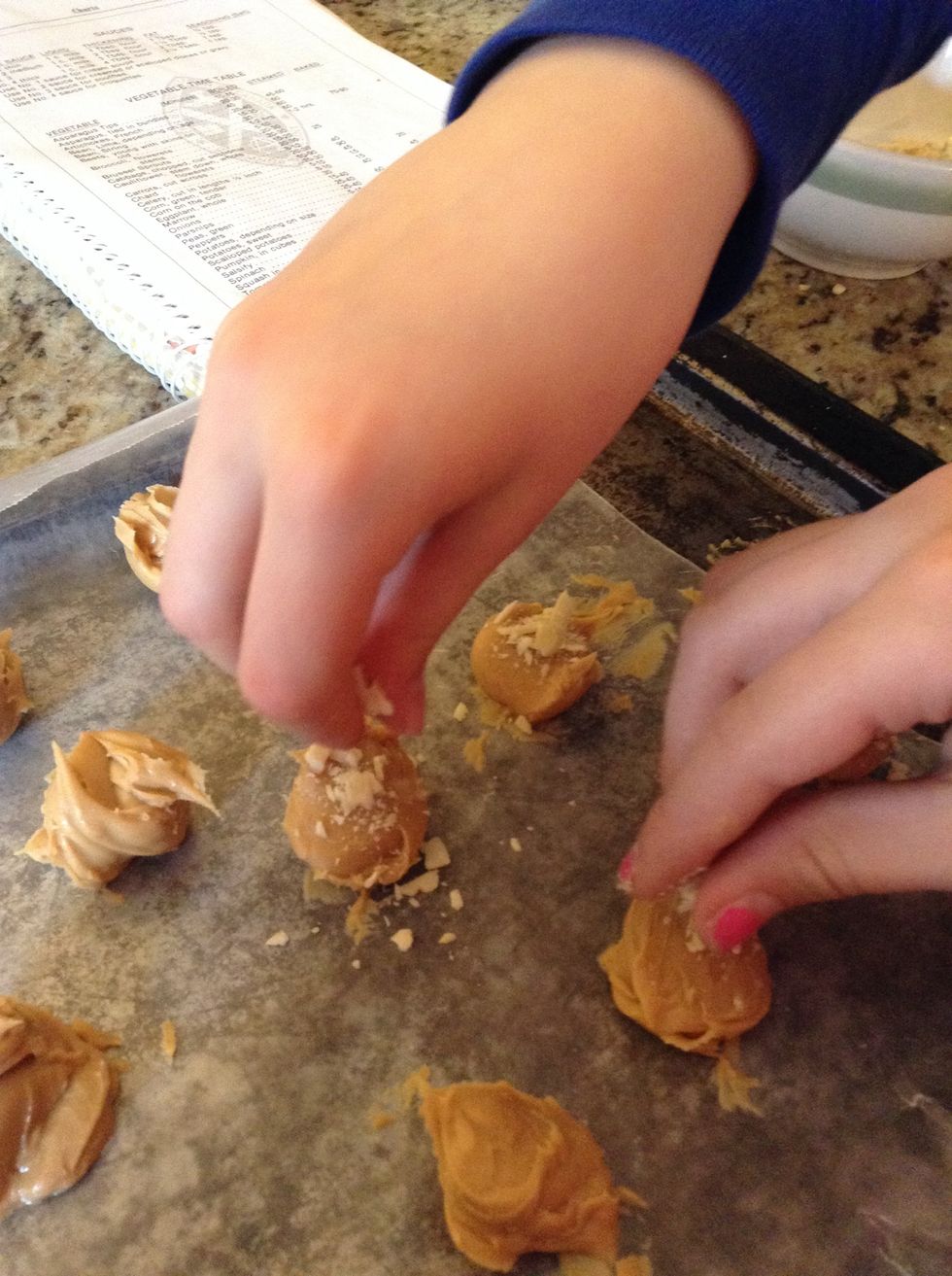 You can add chopped almonds as many as you want!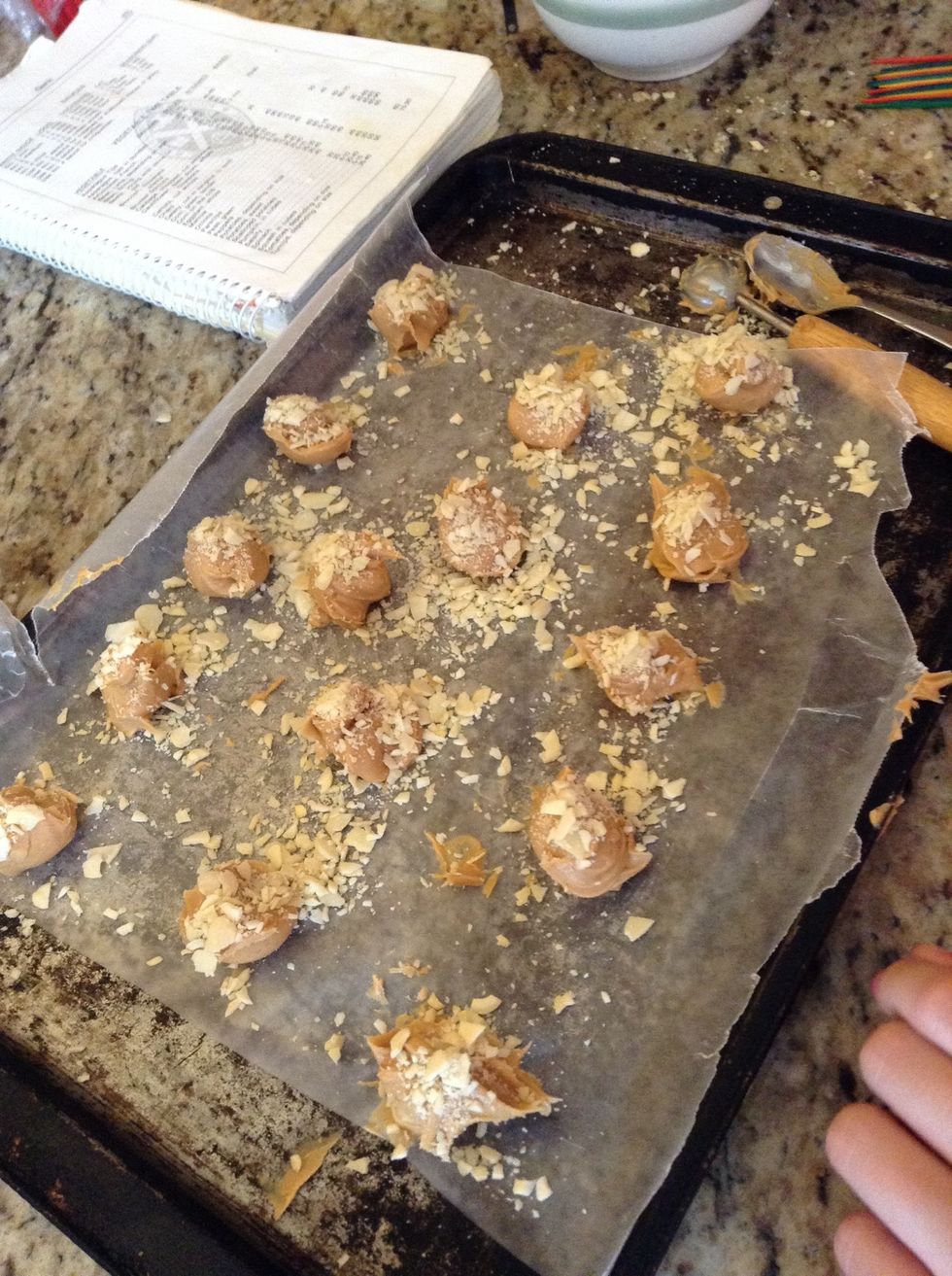 It should look like this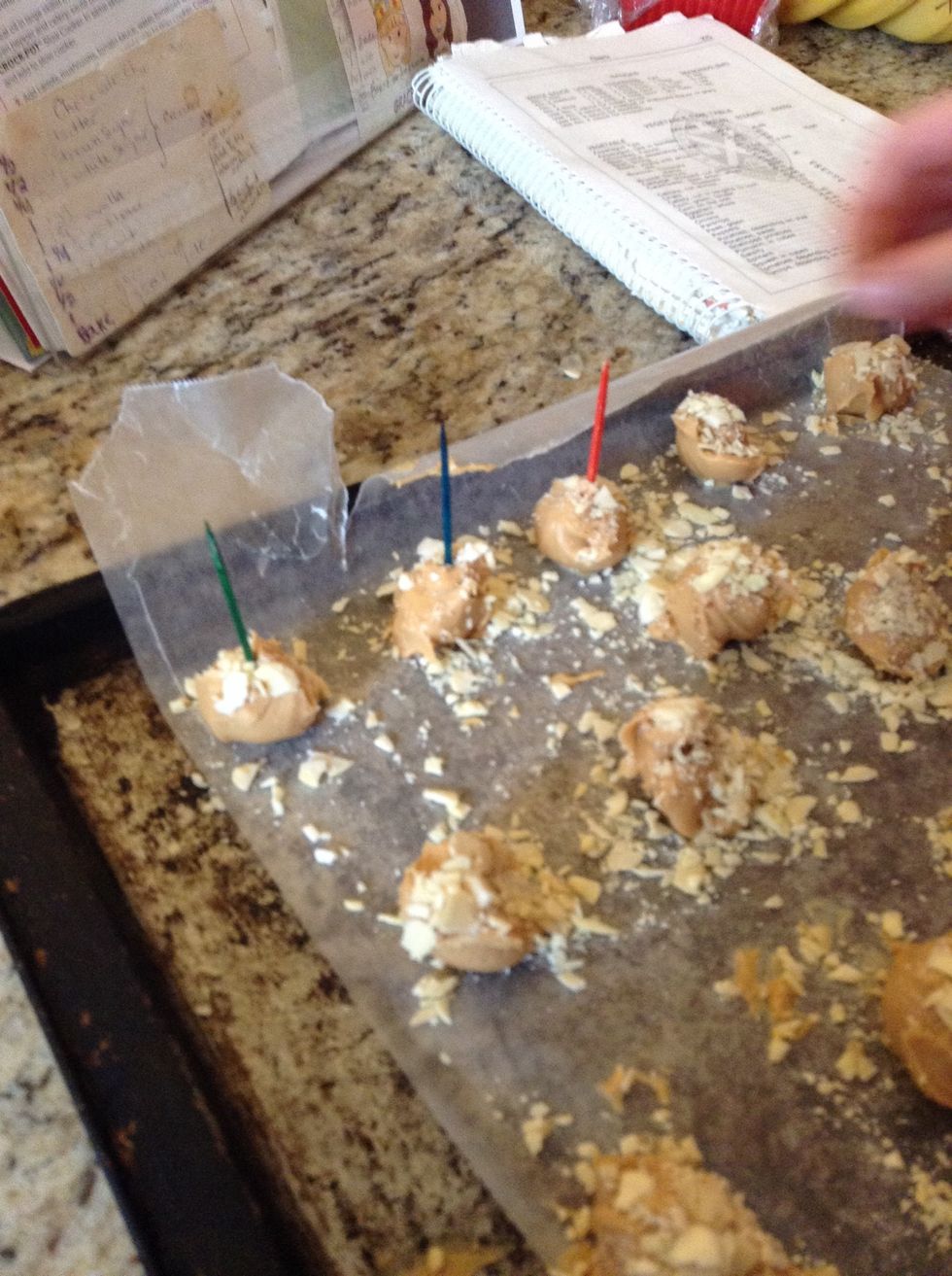 Now add toothpicks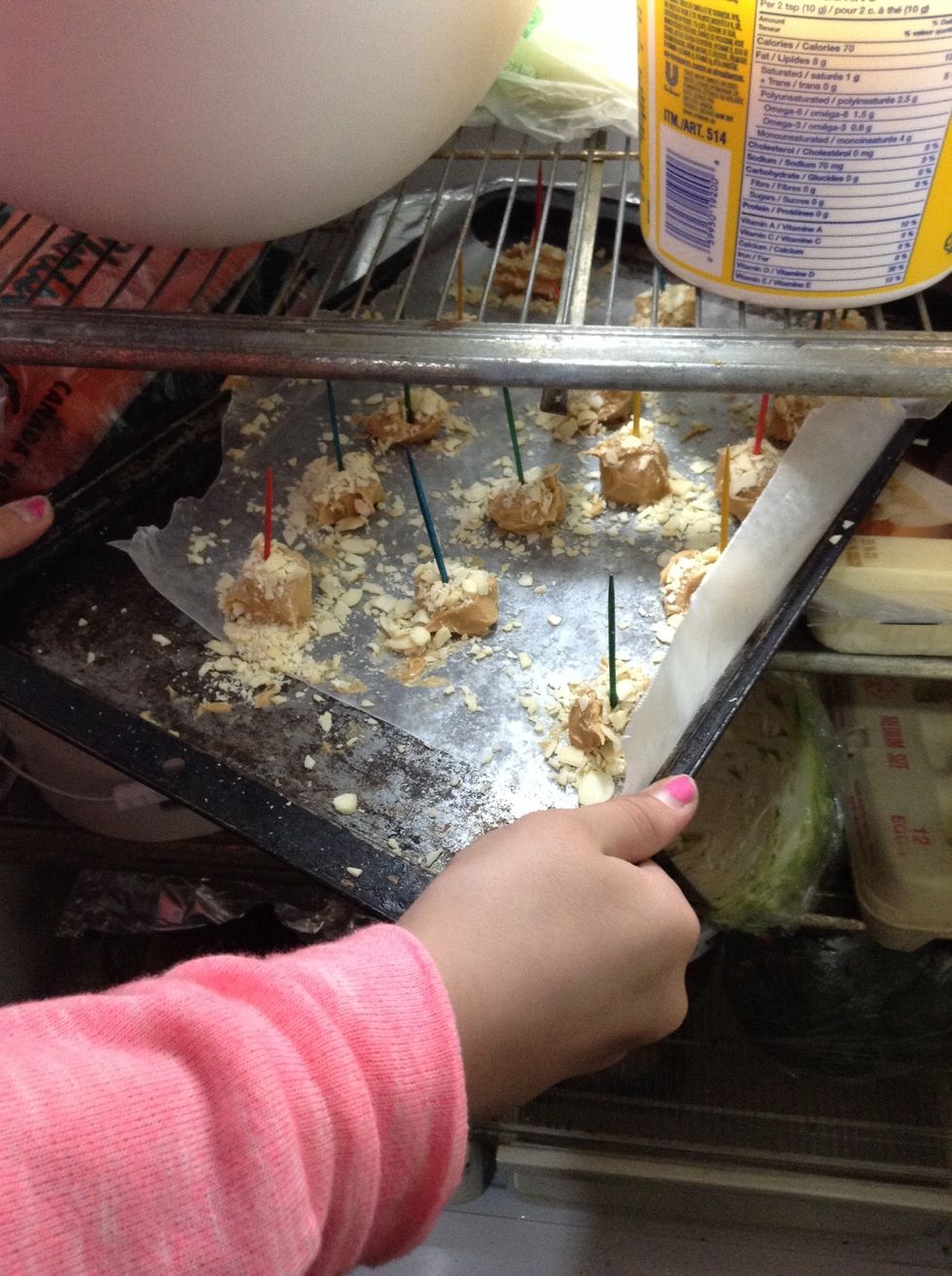 Now put them in the freezer for 20 minutes or longer (they don't exactly freeze that well they get cold which helps)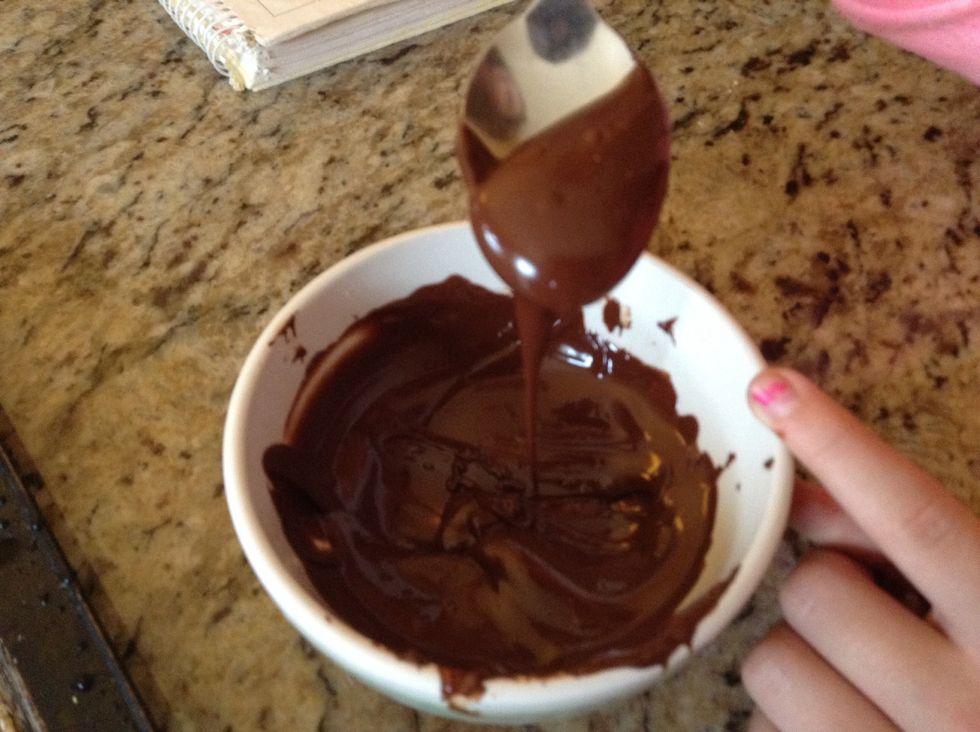 Melt chocolate chips so it looks like this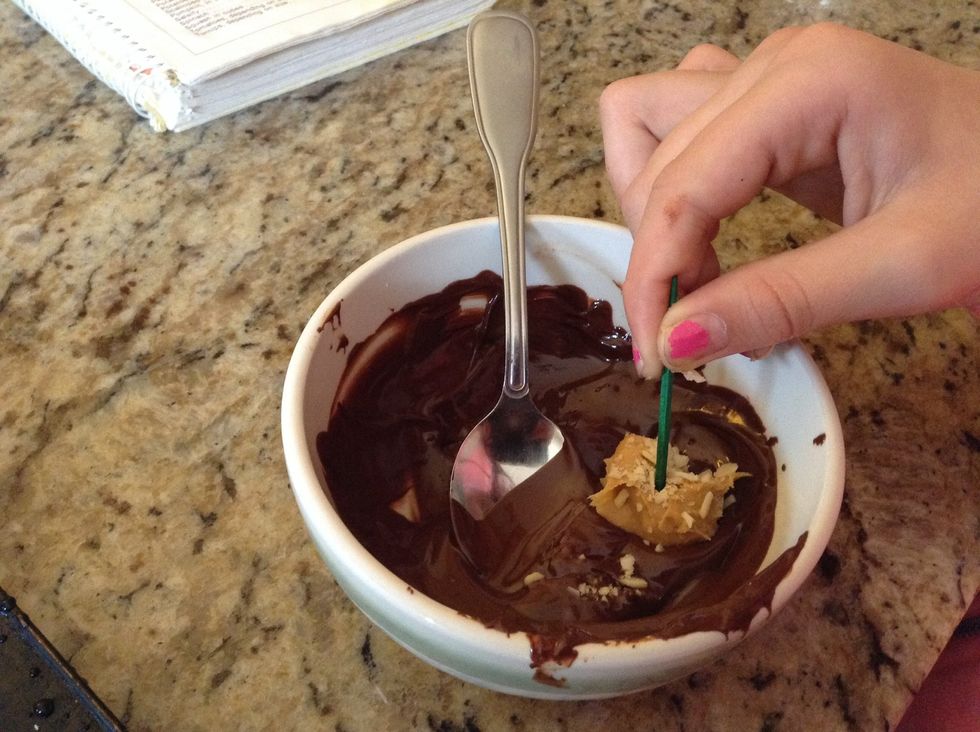 Dip your balls into the chocolate or spoon and put them back into the freezer for 15 minutes
Enjoy! There really yummy and it's my first time making them!
This guid is made by: Lillie Jacklin, her younger sister Grace Jacklin, and Maya Goodin... Their best friend!
Peanut butter-crunchy or smooth
Chocolate
Sliced almonds
Parchment paper
Round spoon