How to make a deliciously quick & easy salmon dinner
As a working mom, I don't have time for marinades or complicated seasoning methods. I need something quick. This recipe is always a win in my house. Start to finish: about 45 minutes.
I was out of whole garlic so I substituted it with minced. I usually use whole. Let's begin...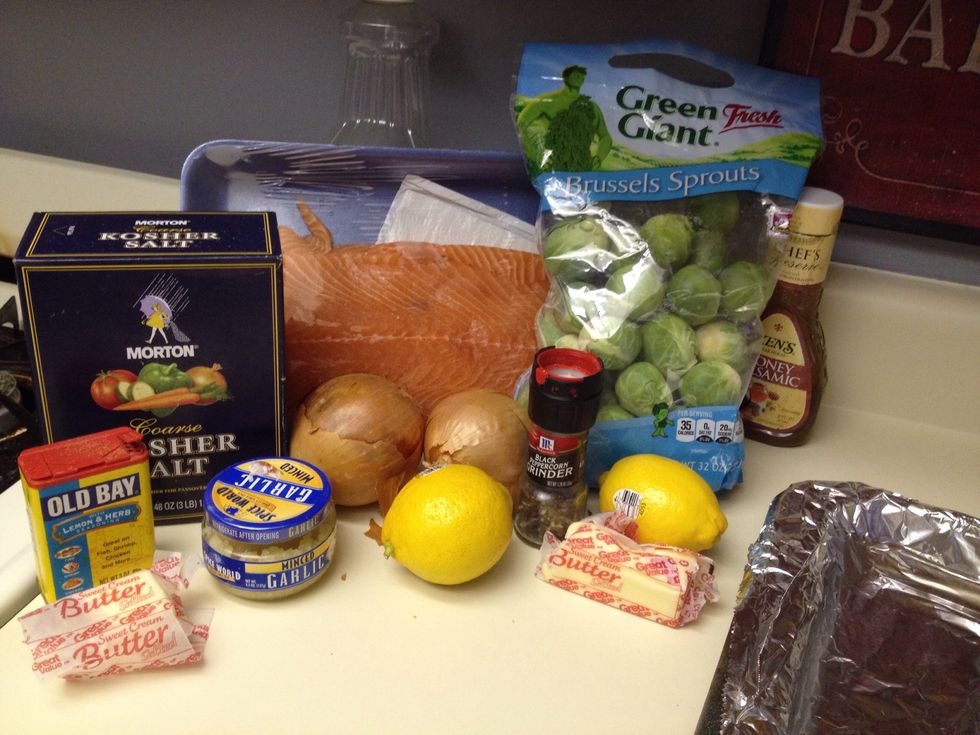 Line a shallow baking pan with aluminum foil.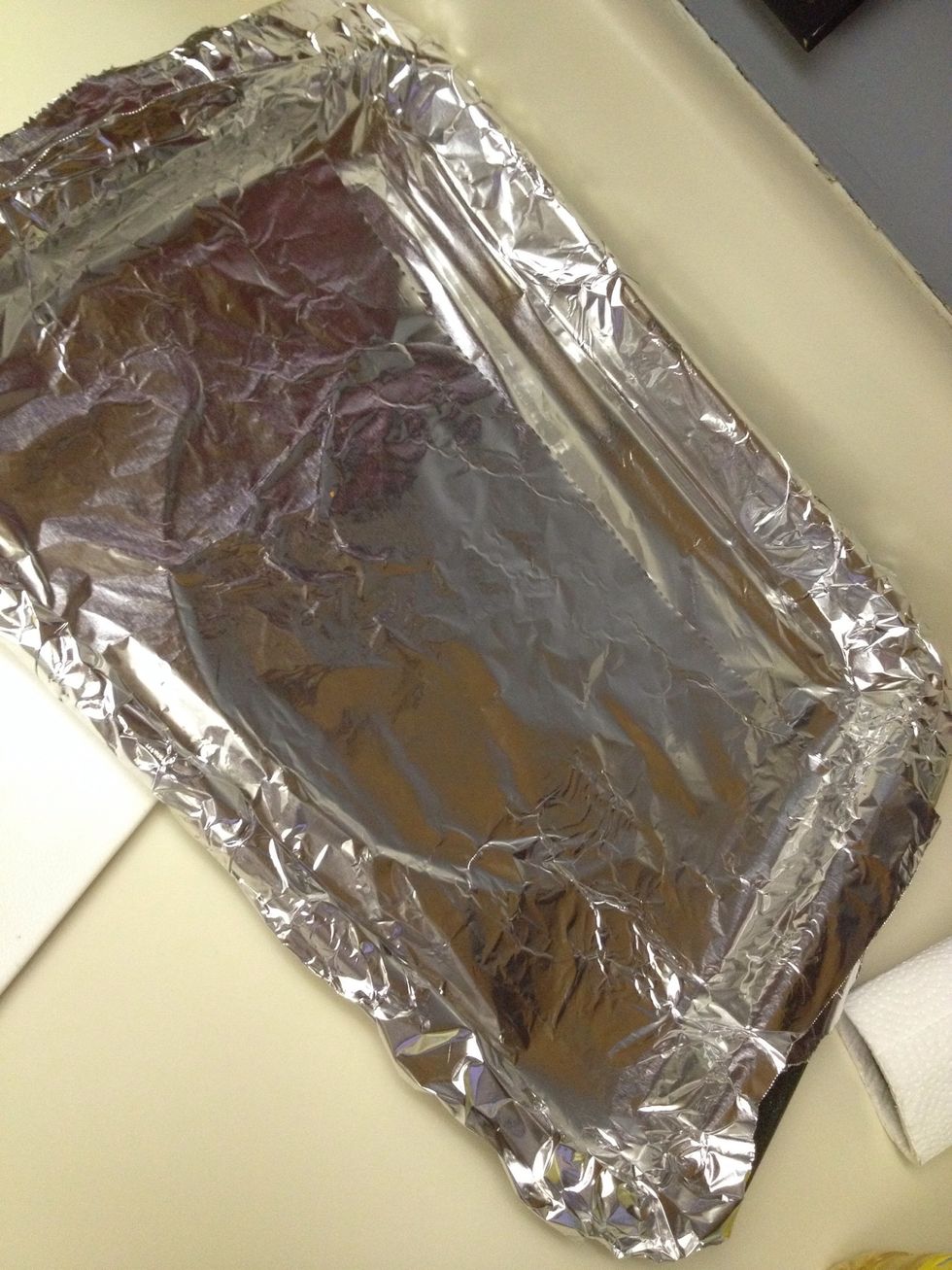 Slice both onions and 1 1/2 lemons into thick rounds.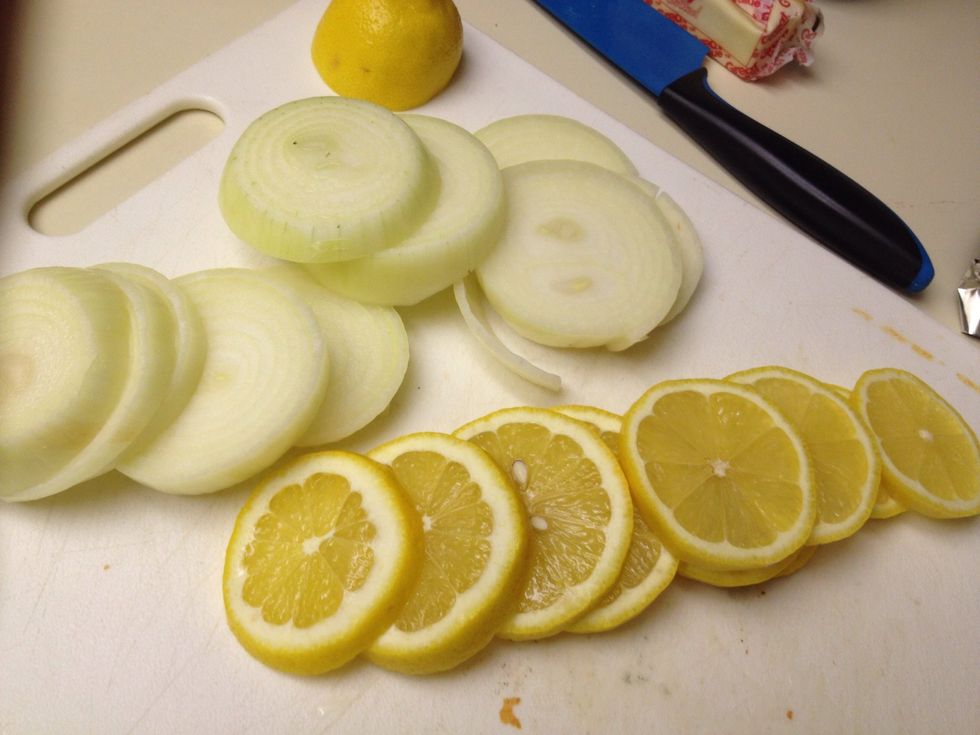 Place the rounds on the pan & top with 1/2 stick butter slices. At this time, if you are using whole garlic, put 10 cloves down along with the the rounds.Sprinkle the entire pan with salt and pepper.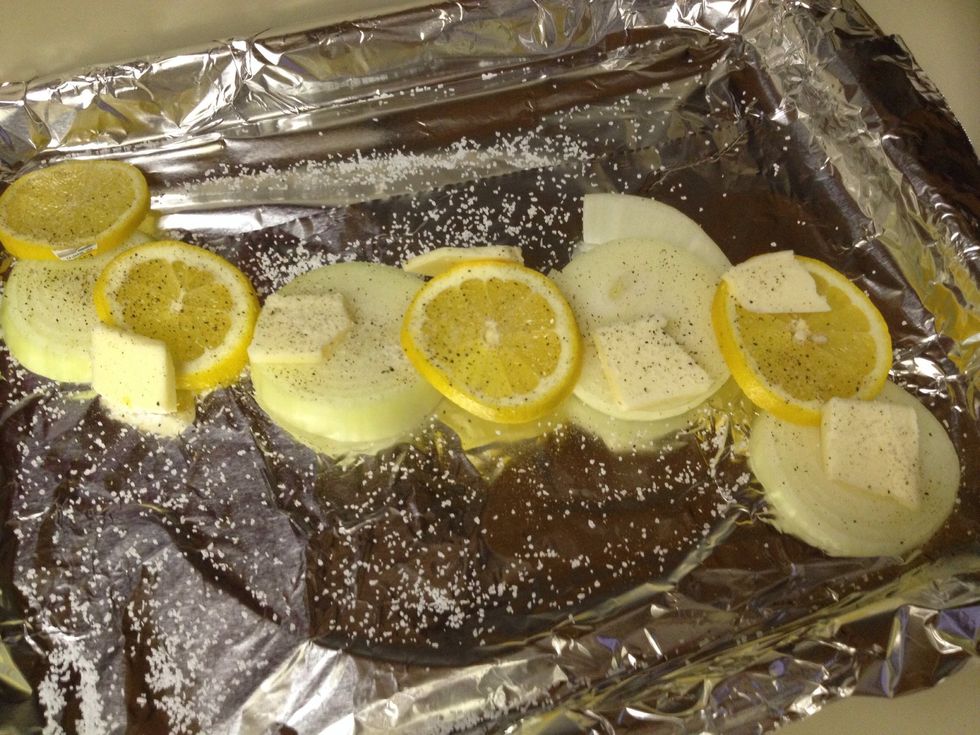 Place your salmon filet on the bed of onions and lemons that you have created.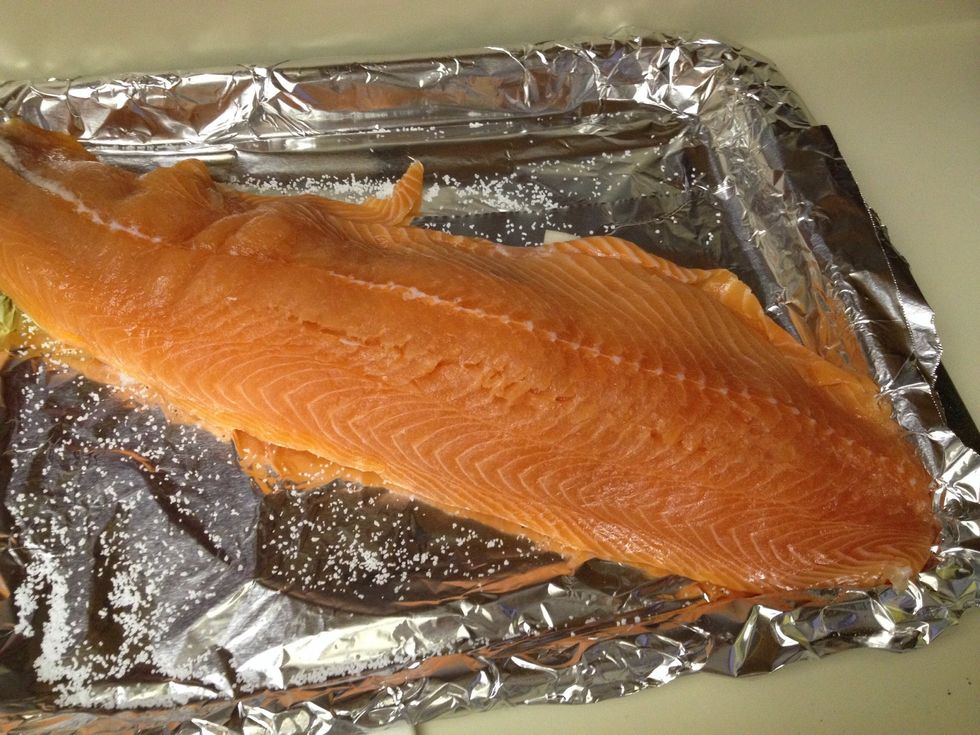 Place the rest of your garlic cloves or (in this case, minced garlic) on top of your salmon filet.
Season heavily with both Old Bay products.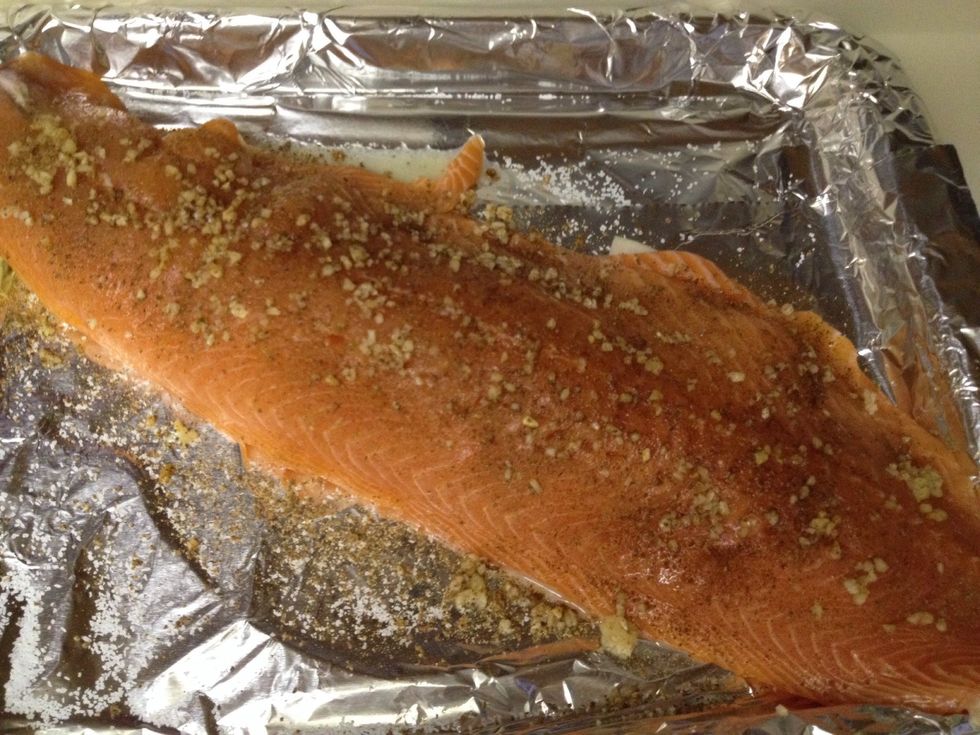 Add salt and pepper.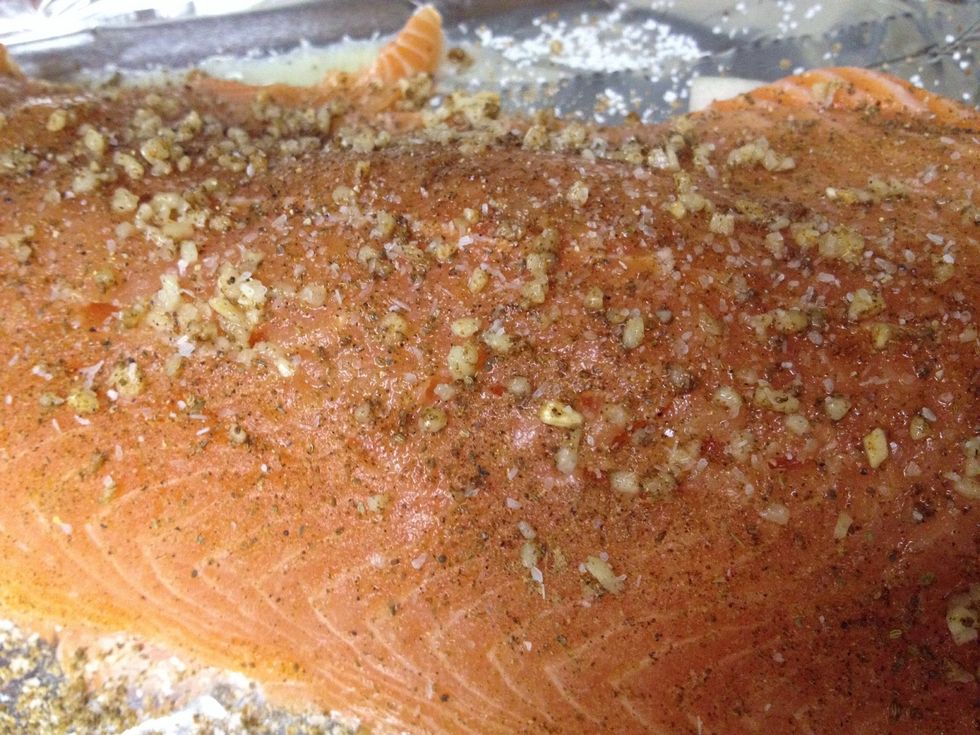 Use the 1/2 lemon you have left and squeeze the juice onto the filet.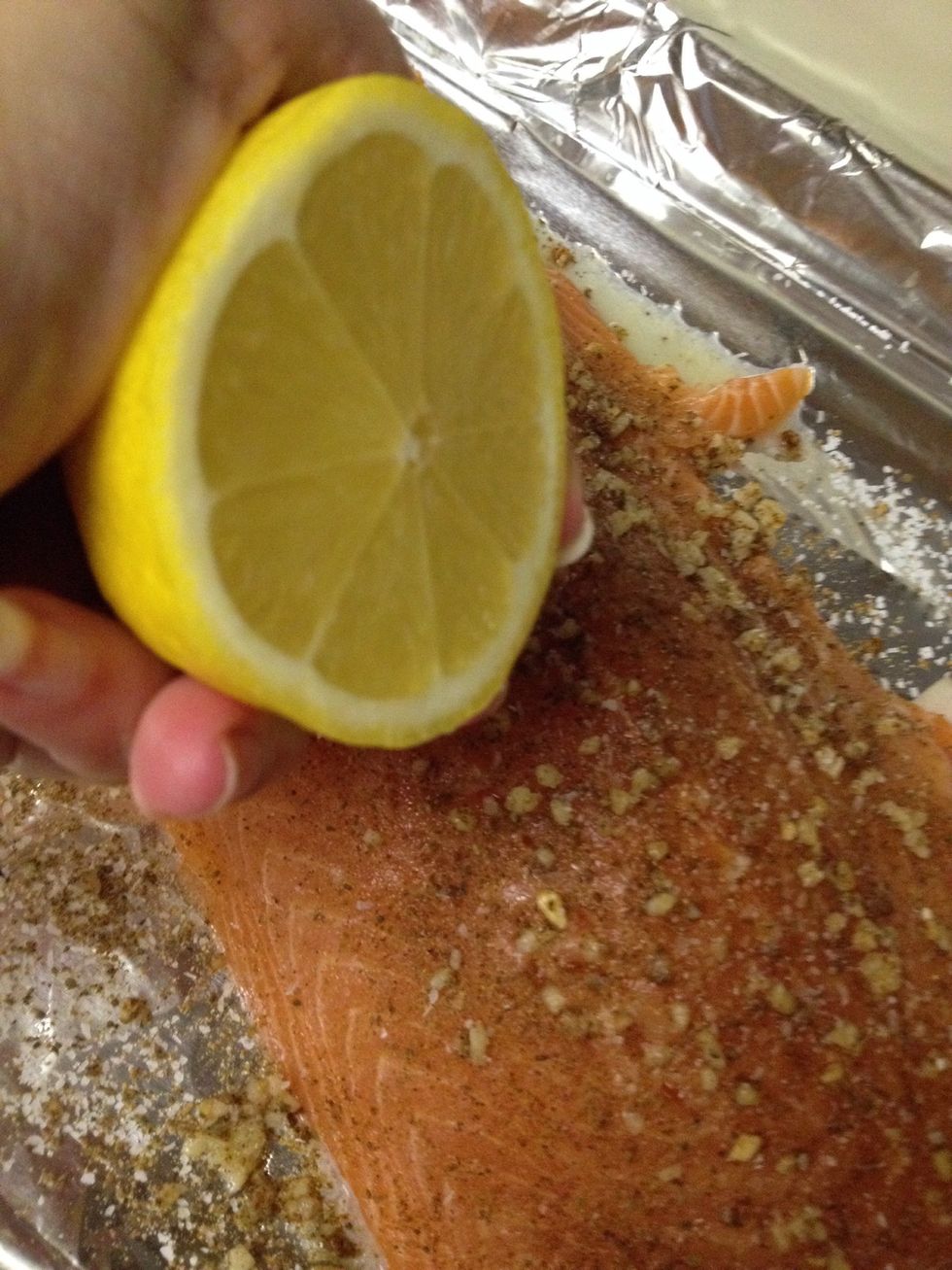 Layer the rest of your rounds atop the salmon.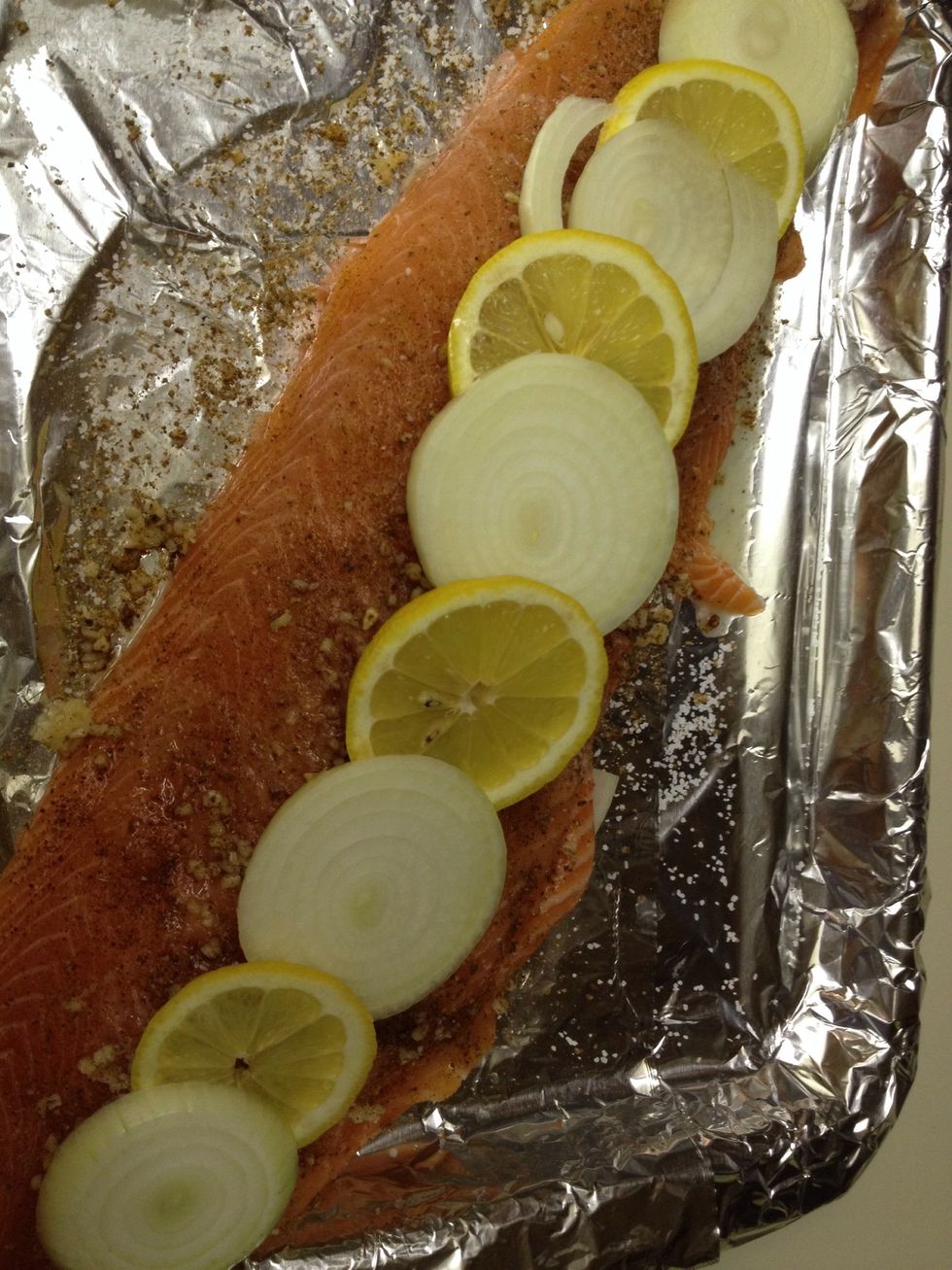 Cut your last stick of butter longways and top the rounds.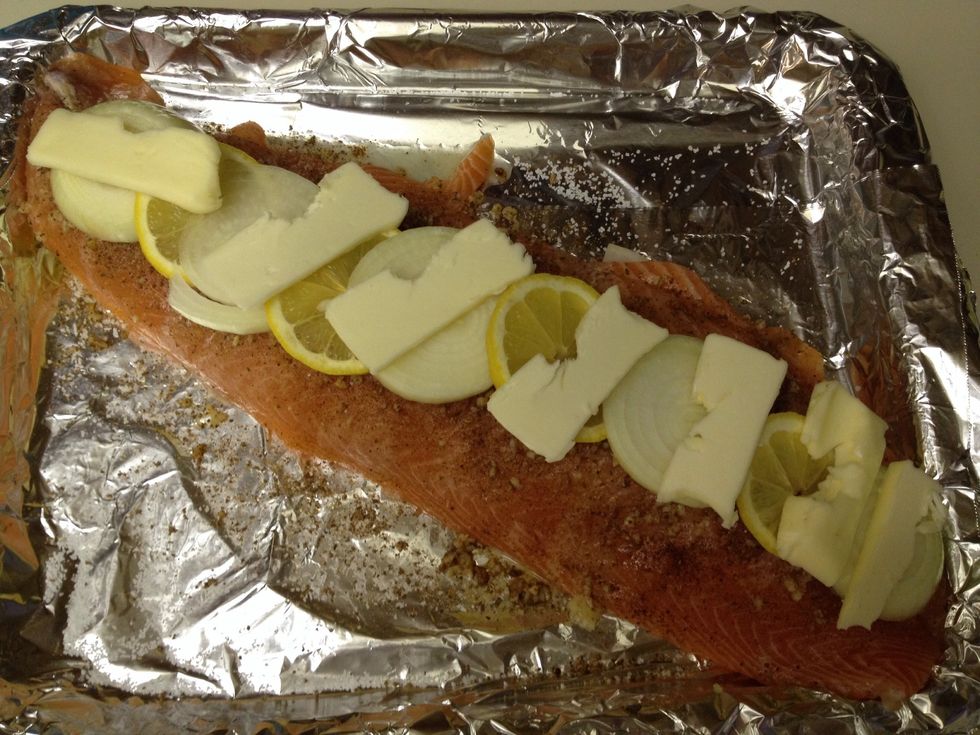 Fill in all of the empty areas of the pan with Brussel sprouts or broccoli.
Lightly drizzle the sprouts with balsamic vinegarette.
Cover lightly with aluminum foil and bake at 375 for 25-35 minutes or until your salmon is done.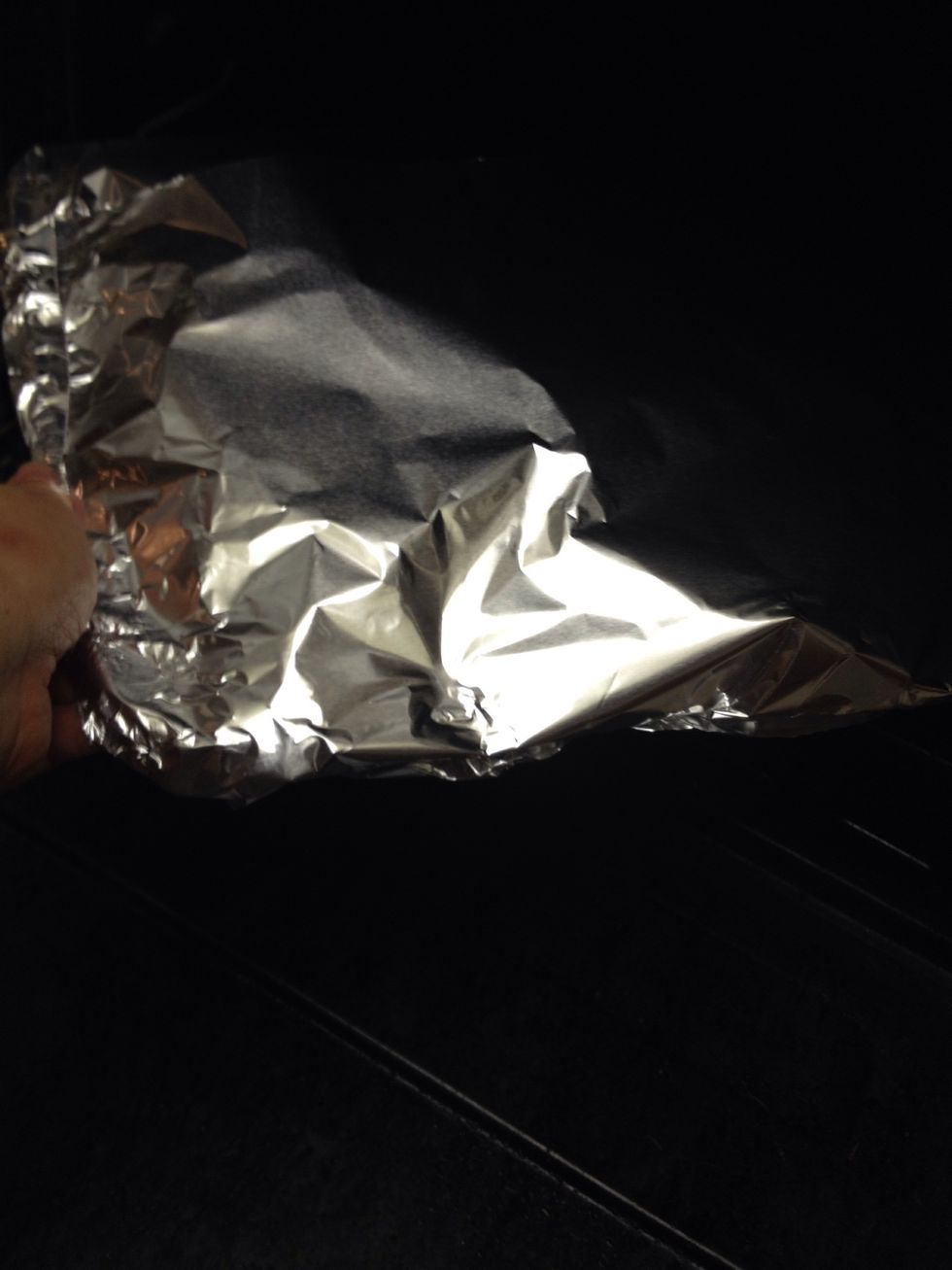 When you pull it out, everything will be cooked to perfection.
Follow these steps and it will be perfect every time.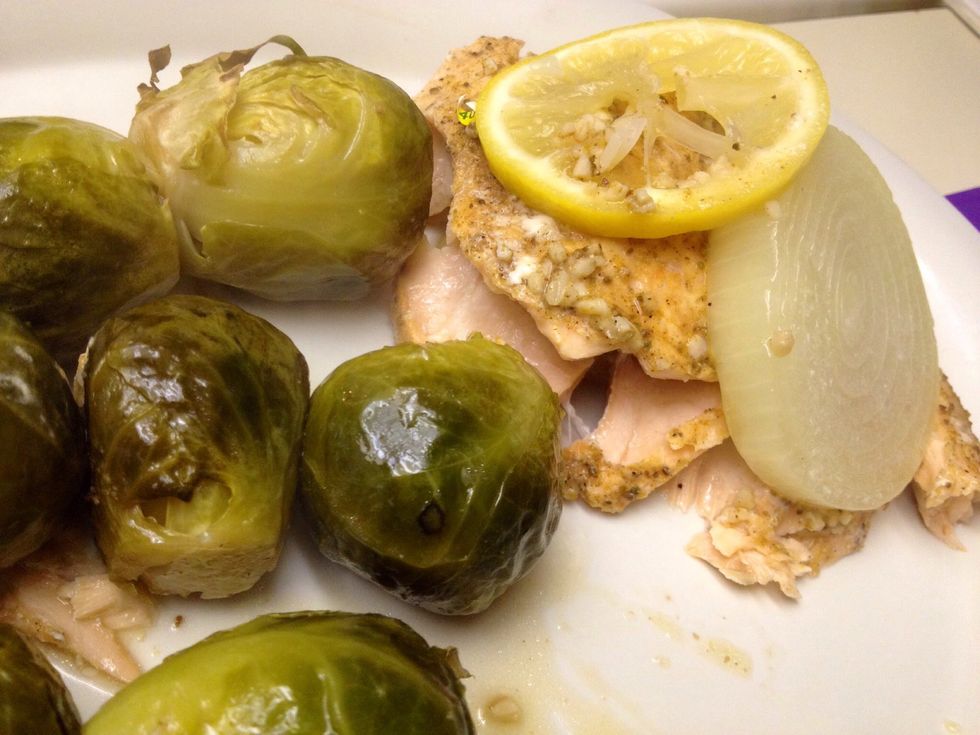 1.0 Large Salmon Filet
2.0 Lemons
2.0 Yellow Onions
2.0lb Brussel Sprouts or Broccoli Florets
1/2 Sticks of Sweet Cream Salted Butter
Kosher Salt
Old Bay Blackening Seasoning
Old Bay Lemon and Herb Seasoning
Balsamic Vinegarette
Black Pepper
20.0 Small to medium cloves of garlic
Aluminum Foil
Kathy Higgins
Beauty guru/Freelance MUA/Family Tradition Chef/DIYer. Like me on Facebook at Facebook.com/TheMessyVanity