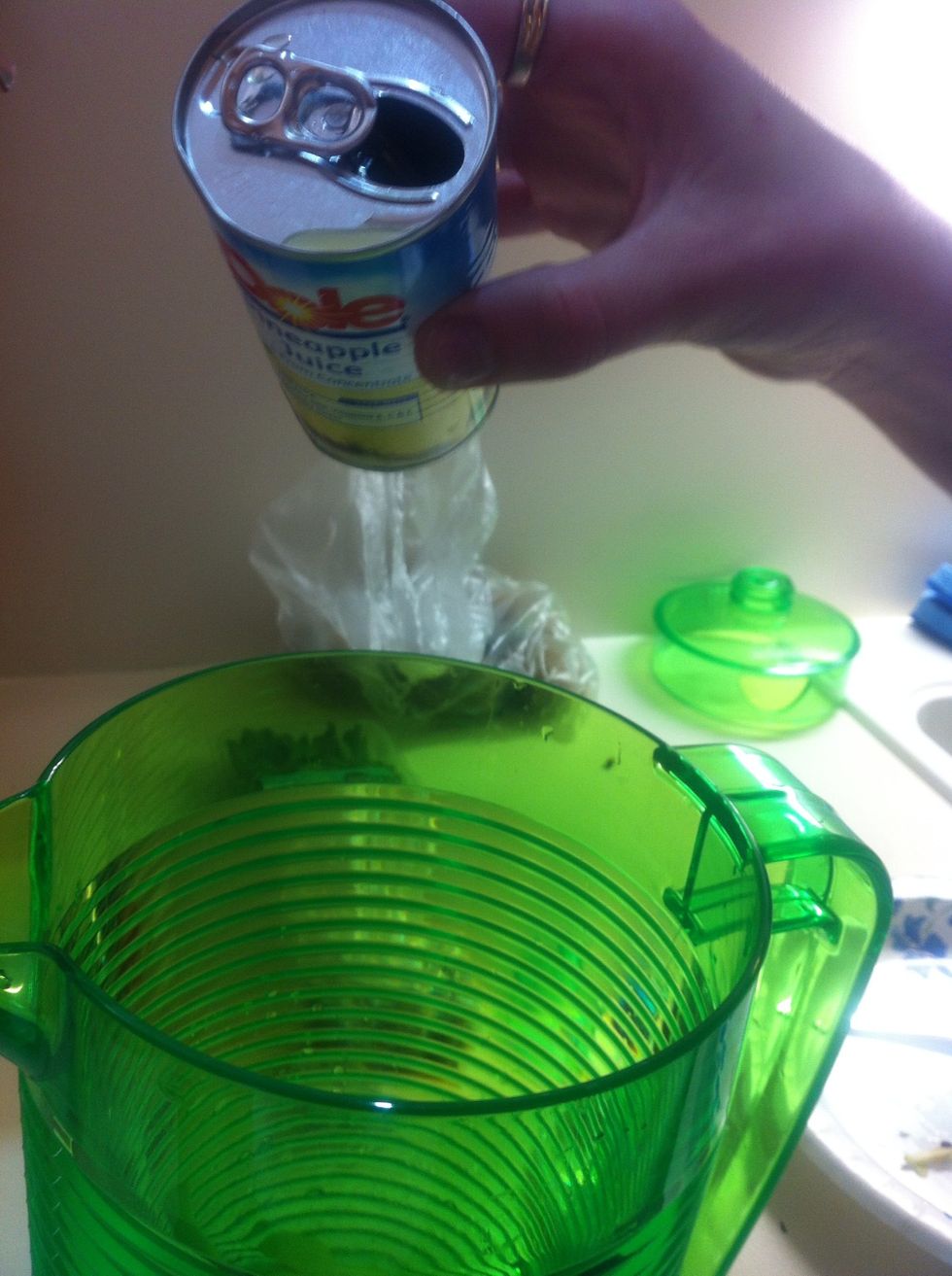 pour in pineapple juice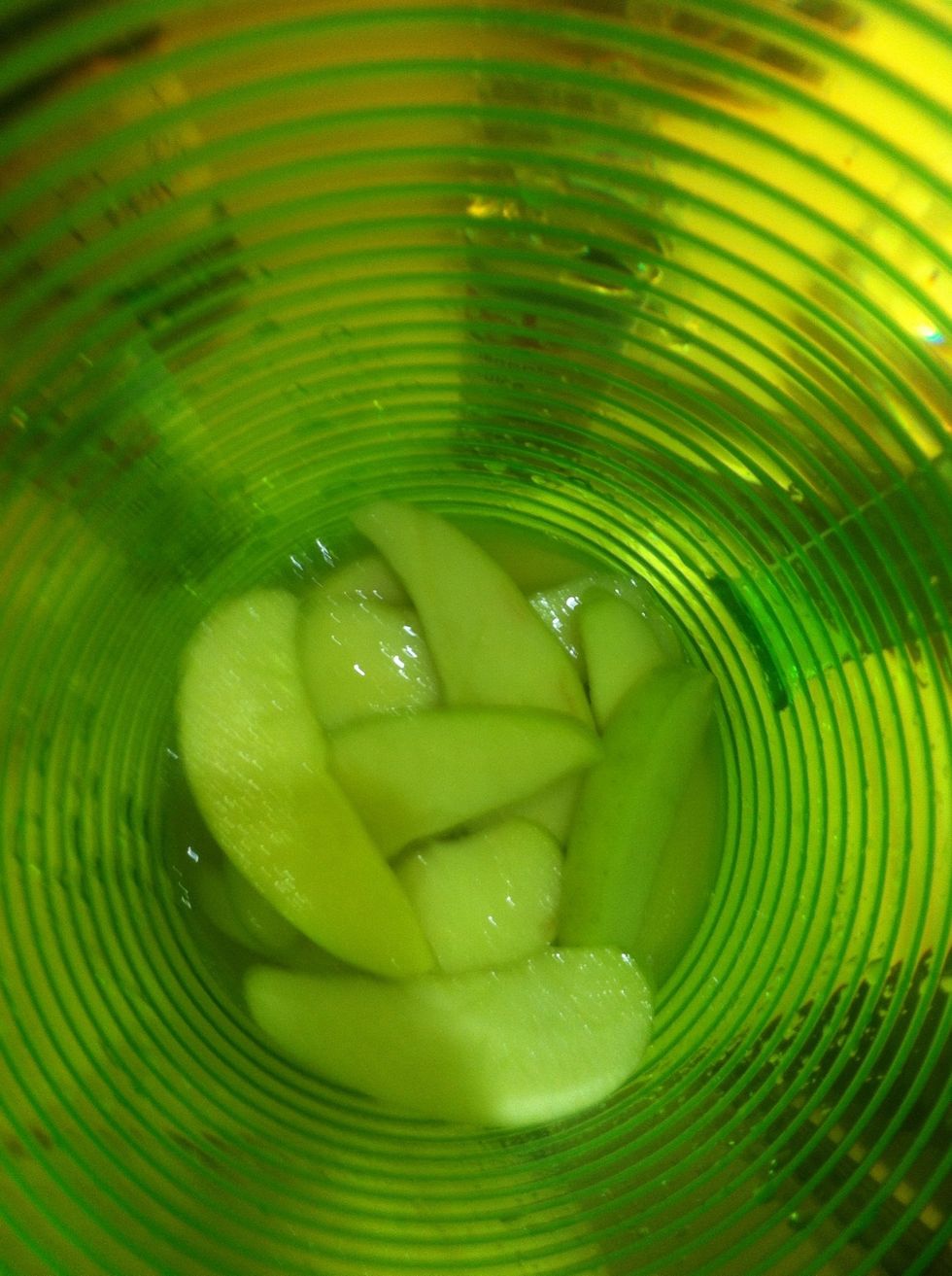 cut 4 apples slender and put into pitcher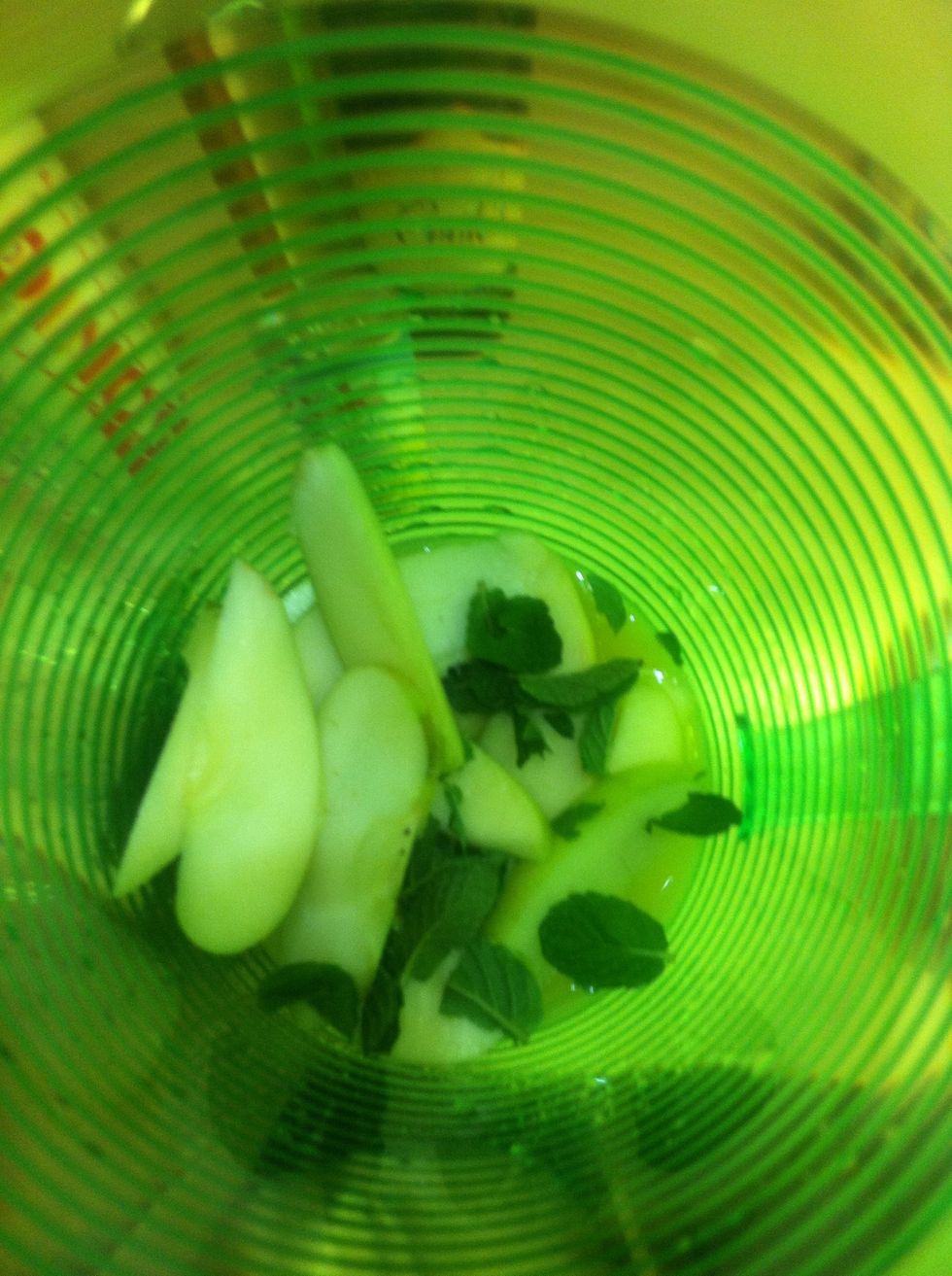 add a handful of mint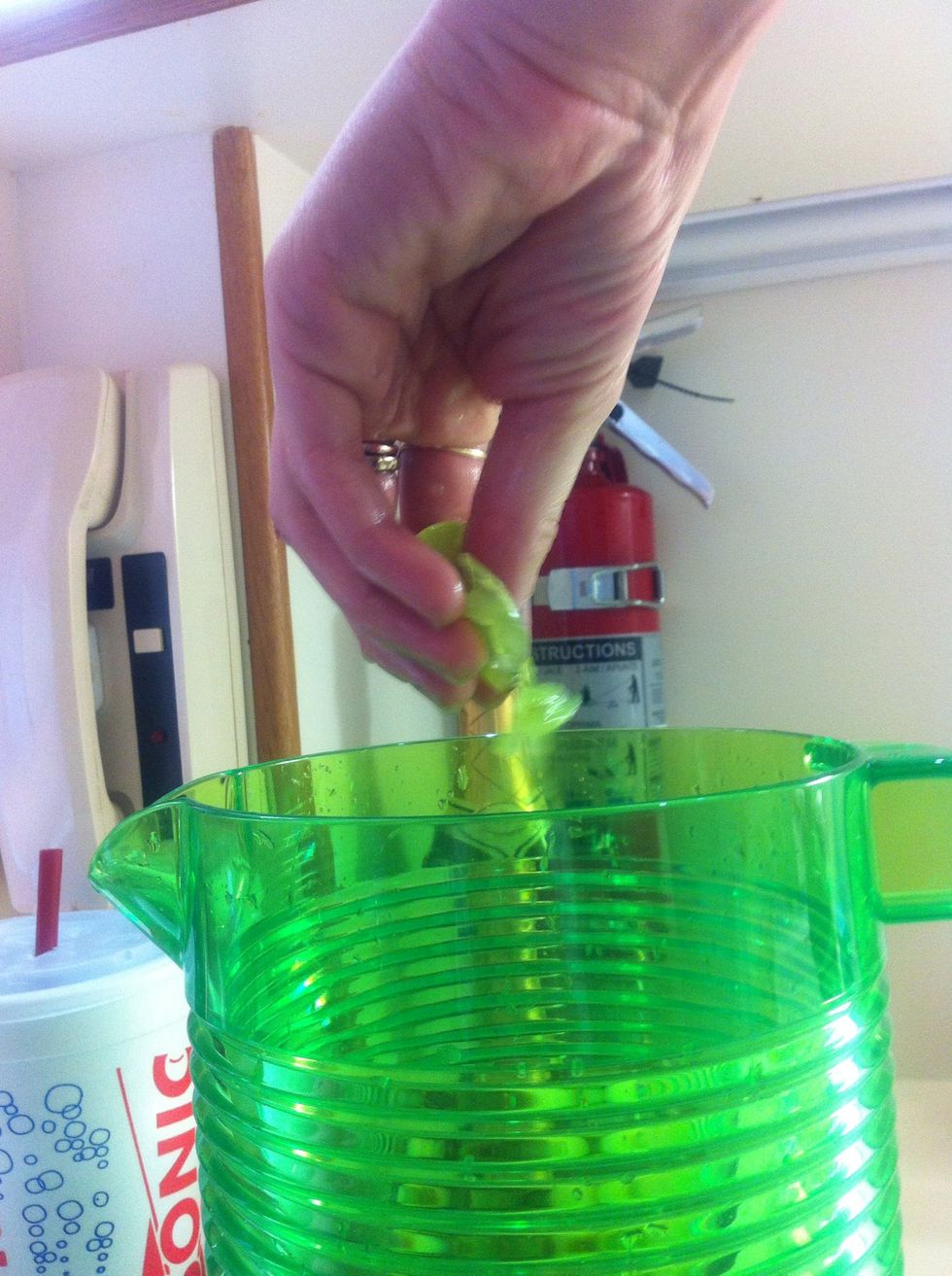 squeeze in lots of grapes!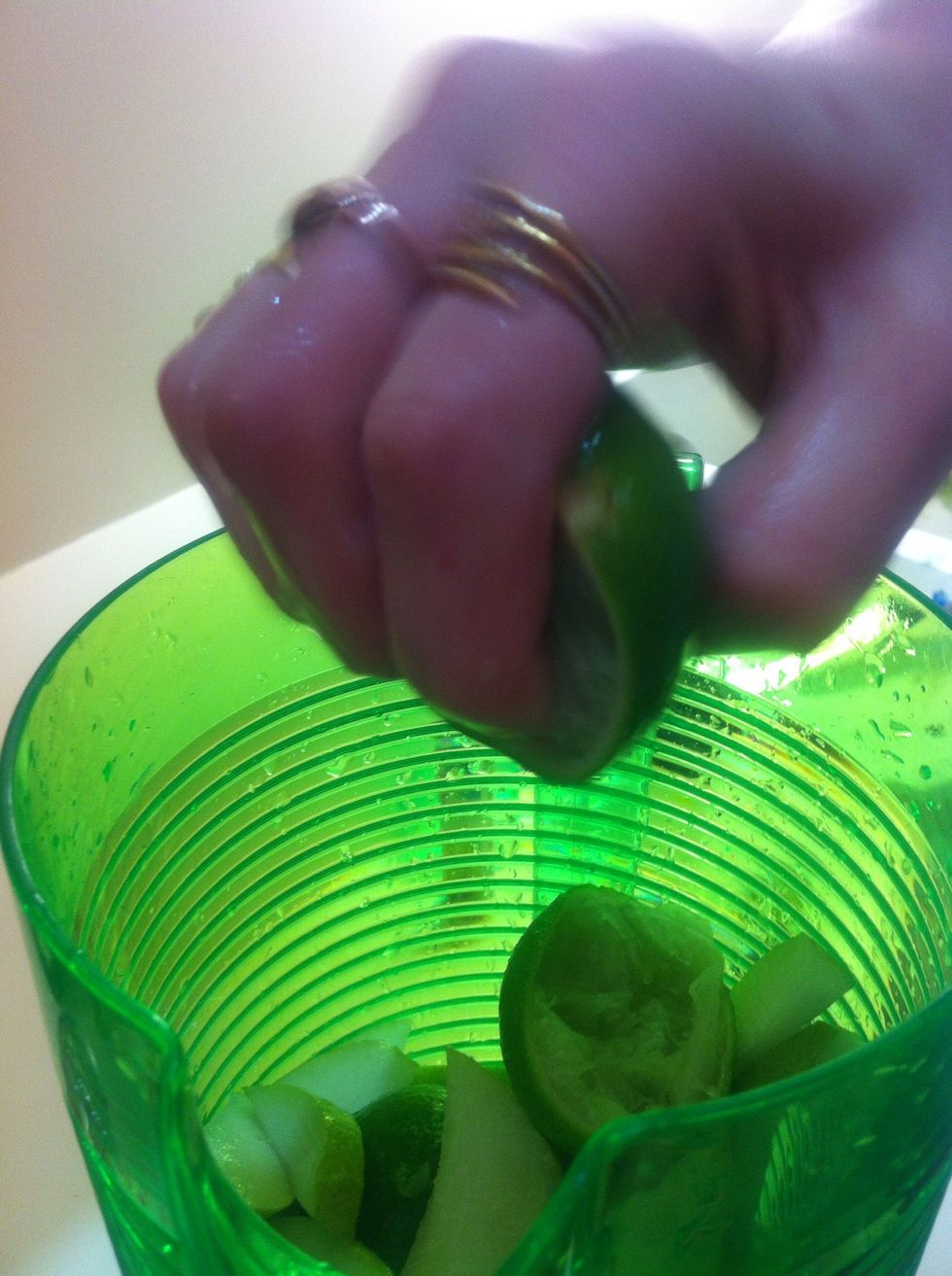 squeeze in 3 limes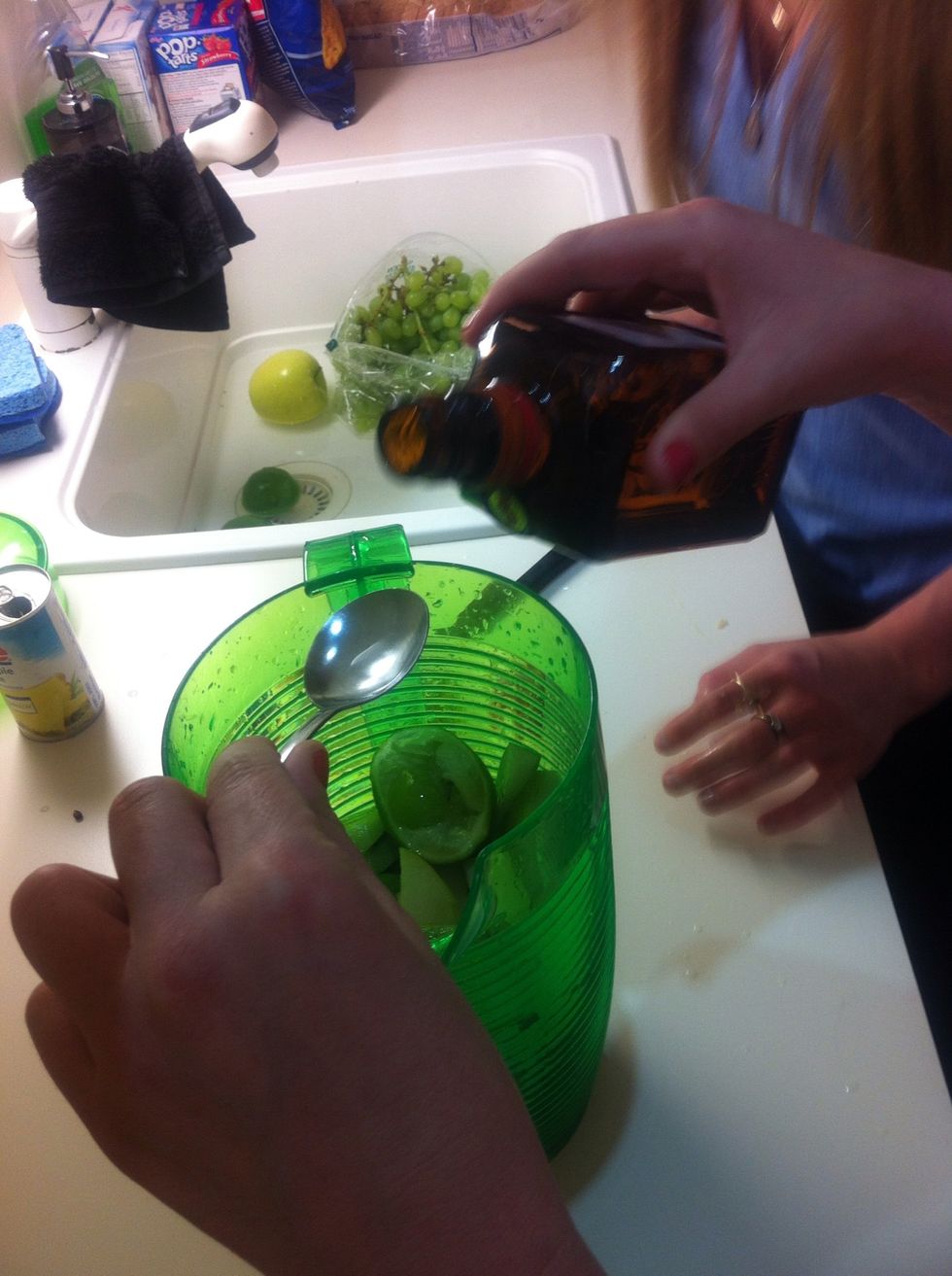 add 3 shots of Cointreau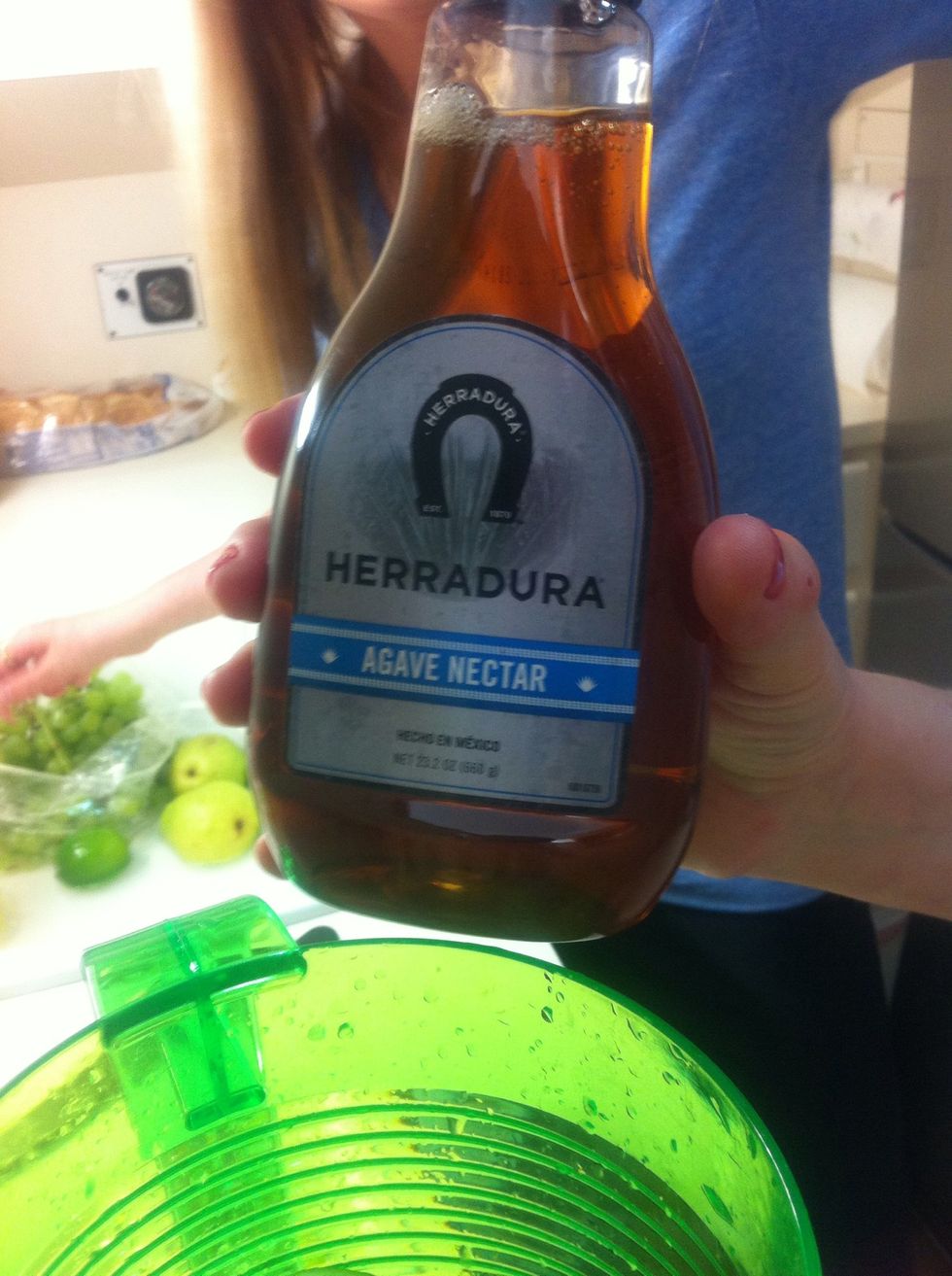 add agave nectar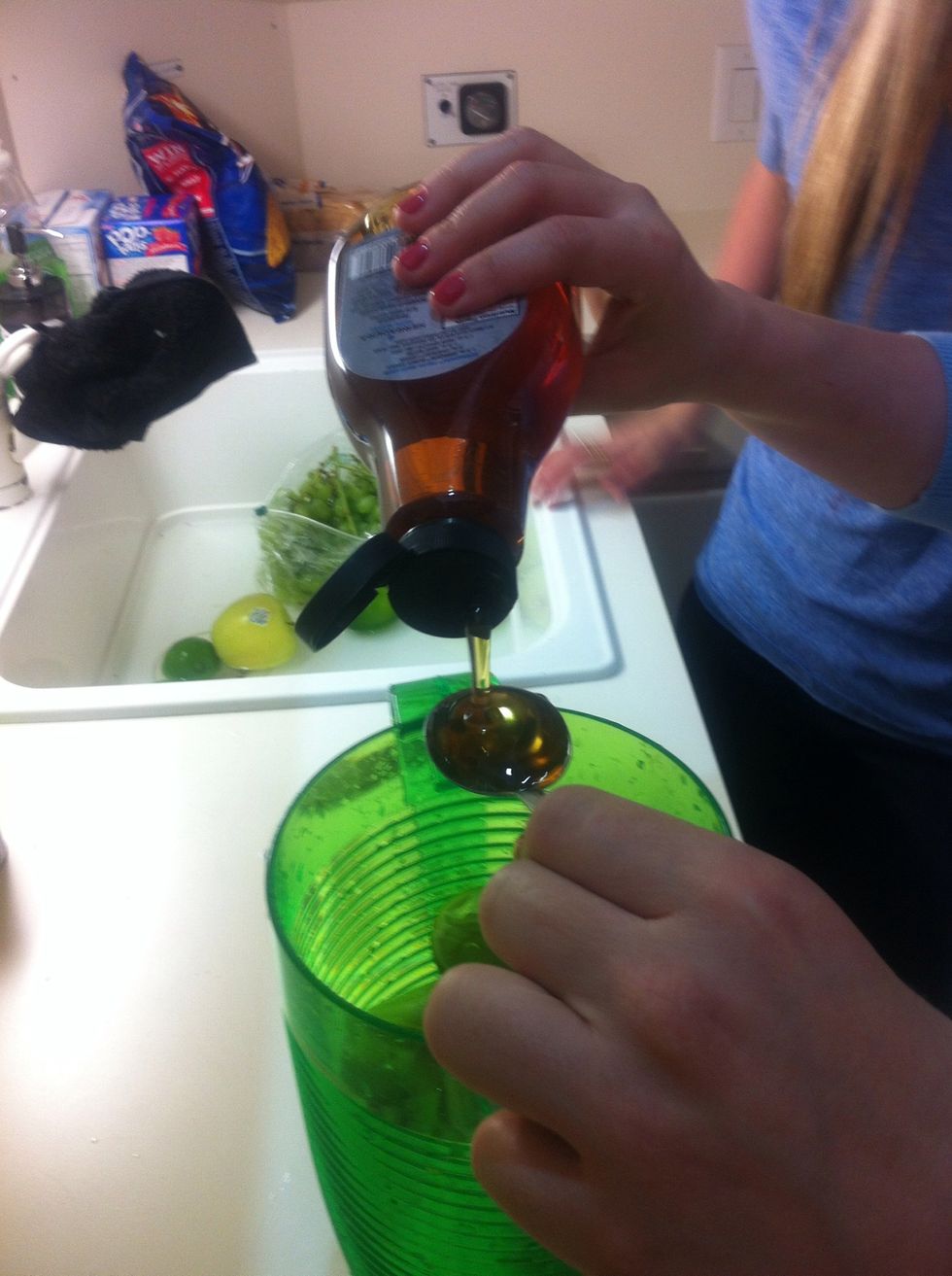 3 tablespoons of agave nectar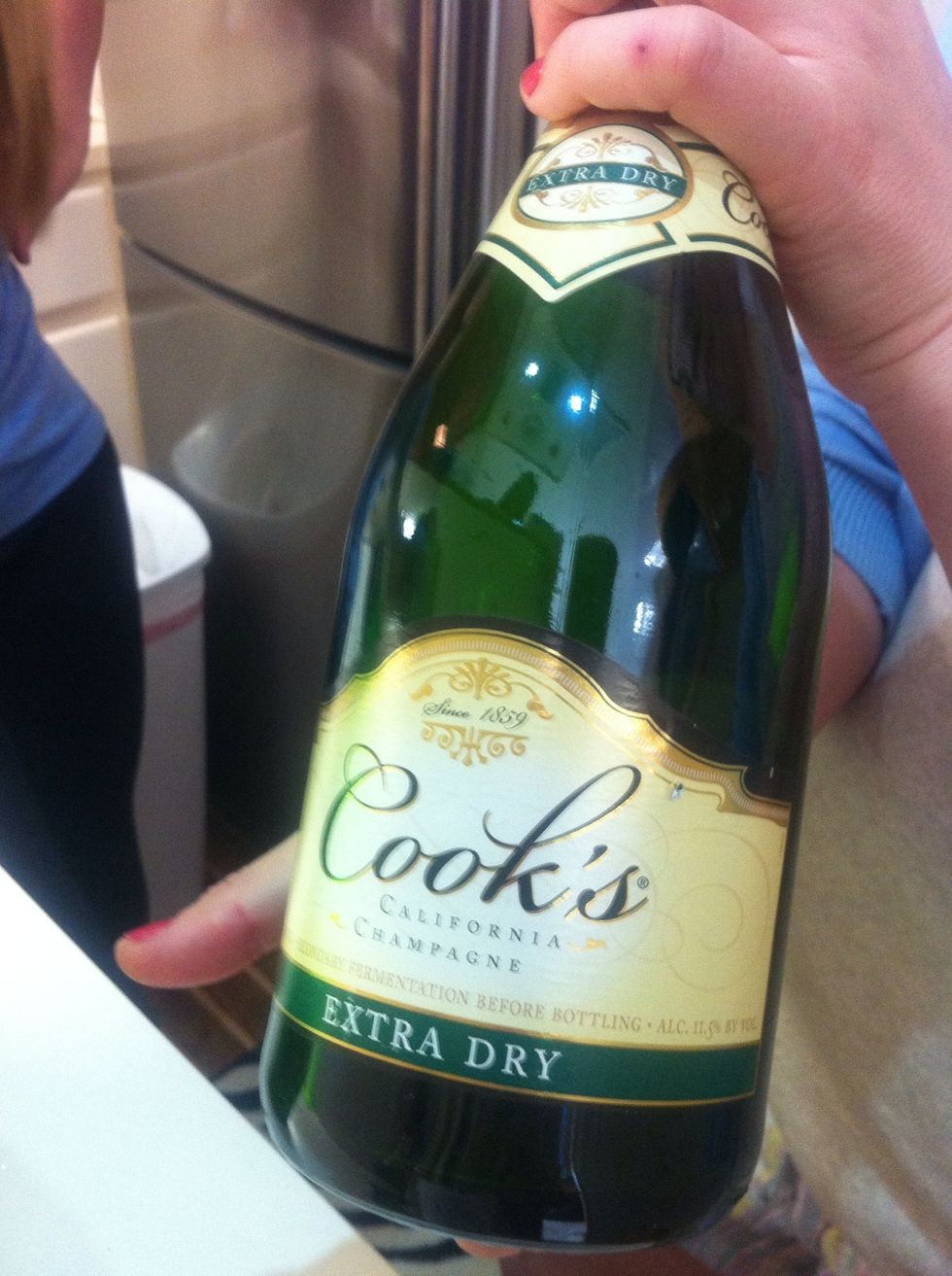 add a bottle of champagne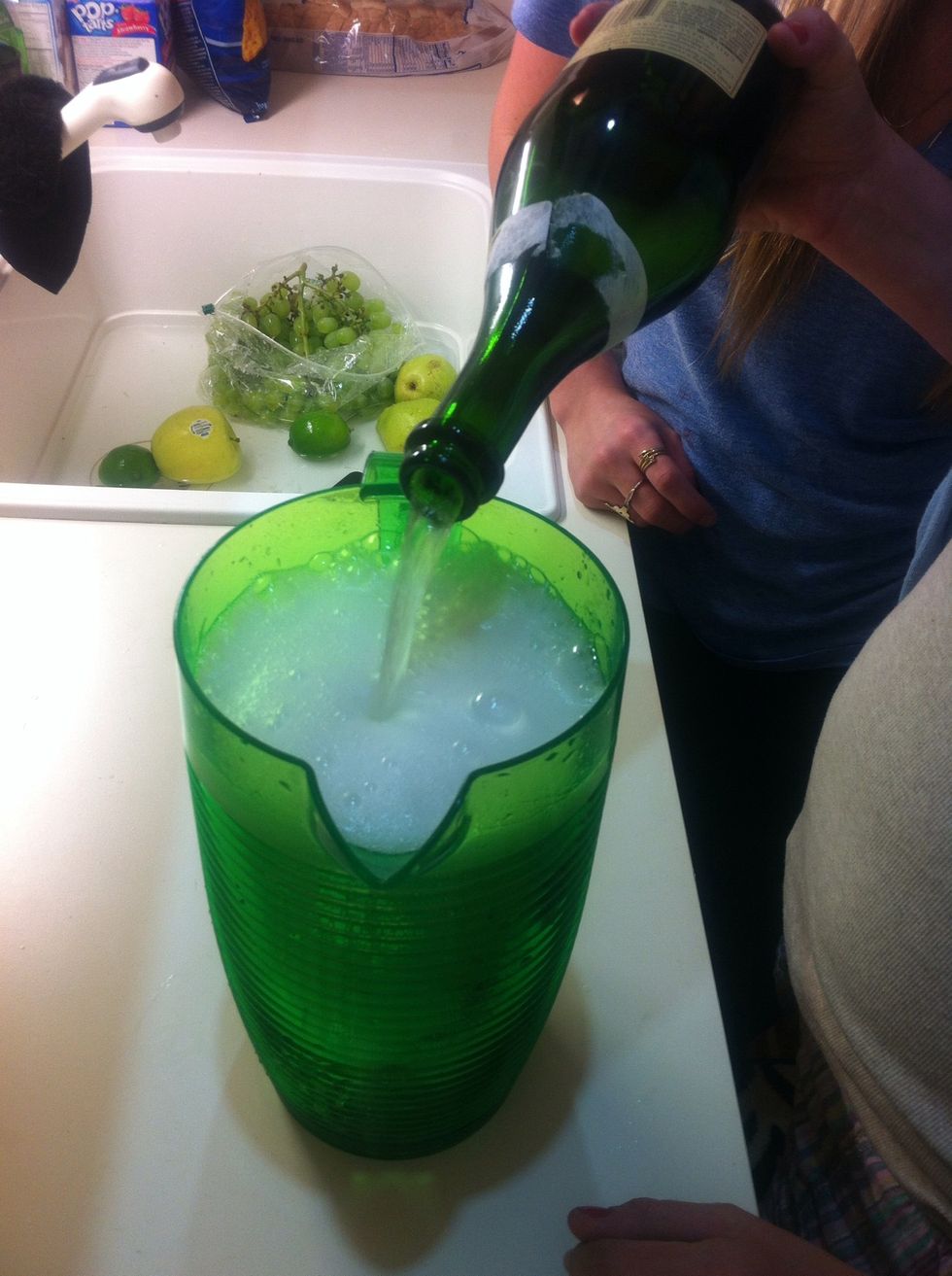 pour in champagne
add in pear, kiwi, and any other yummy fruit!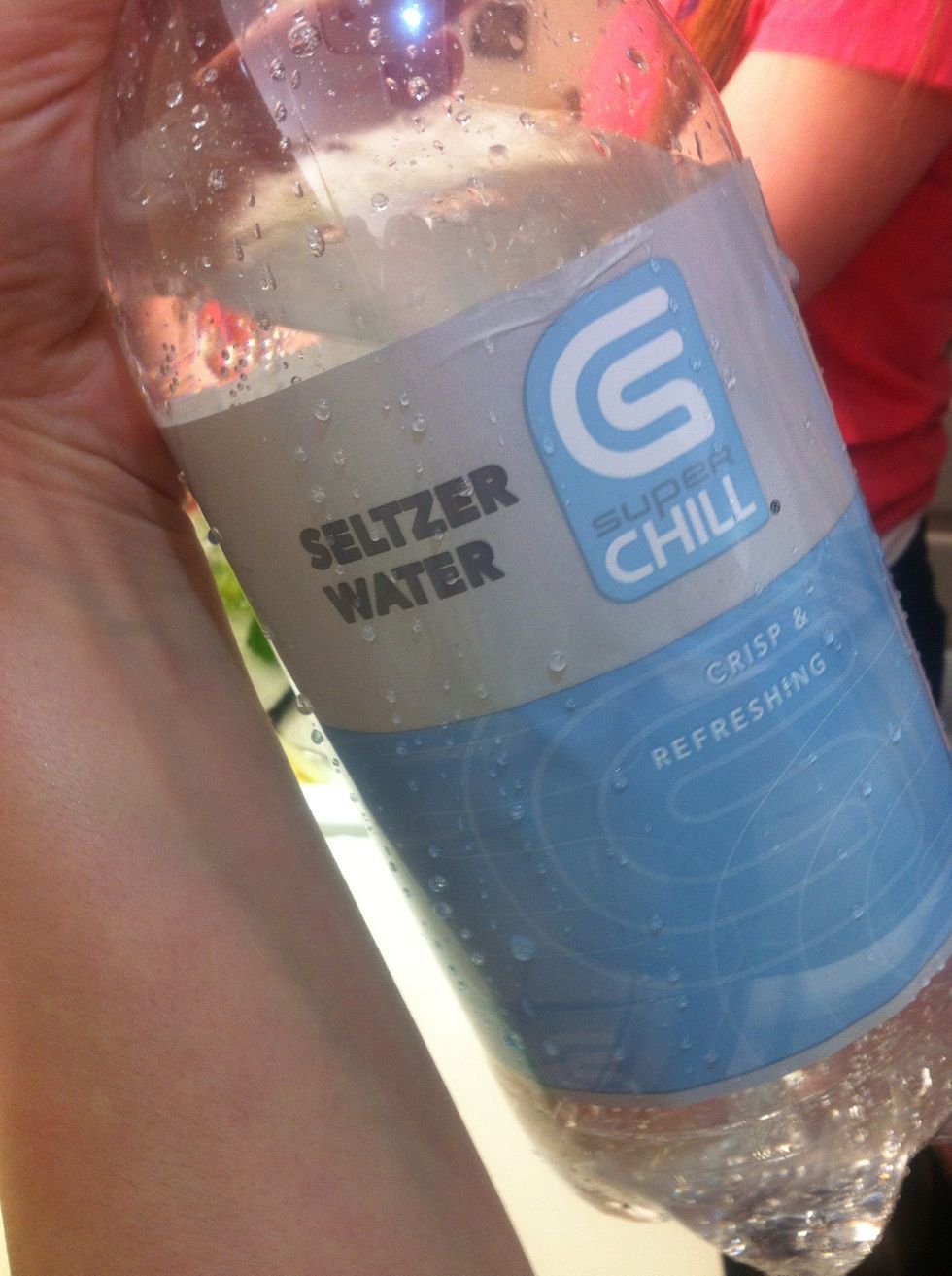 Add soda water.. 3 cups
mix and let stand for 4 hours.. longer the better!
all done! and very yummy! add green food coloring for st. patty's day! enjoy!
2.0 kiwi
3.0 green apples
3.0Tbsp agave nectar
2.0c pineapple juice
3.0 limes
2.0 pears
14.0 grapes
8.0pch mint
2.0oz Cointreau
750.0ml 1 bottle champagne