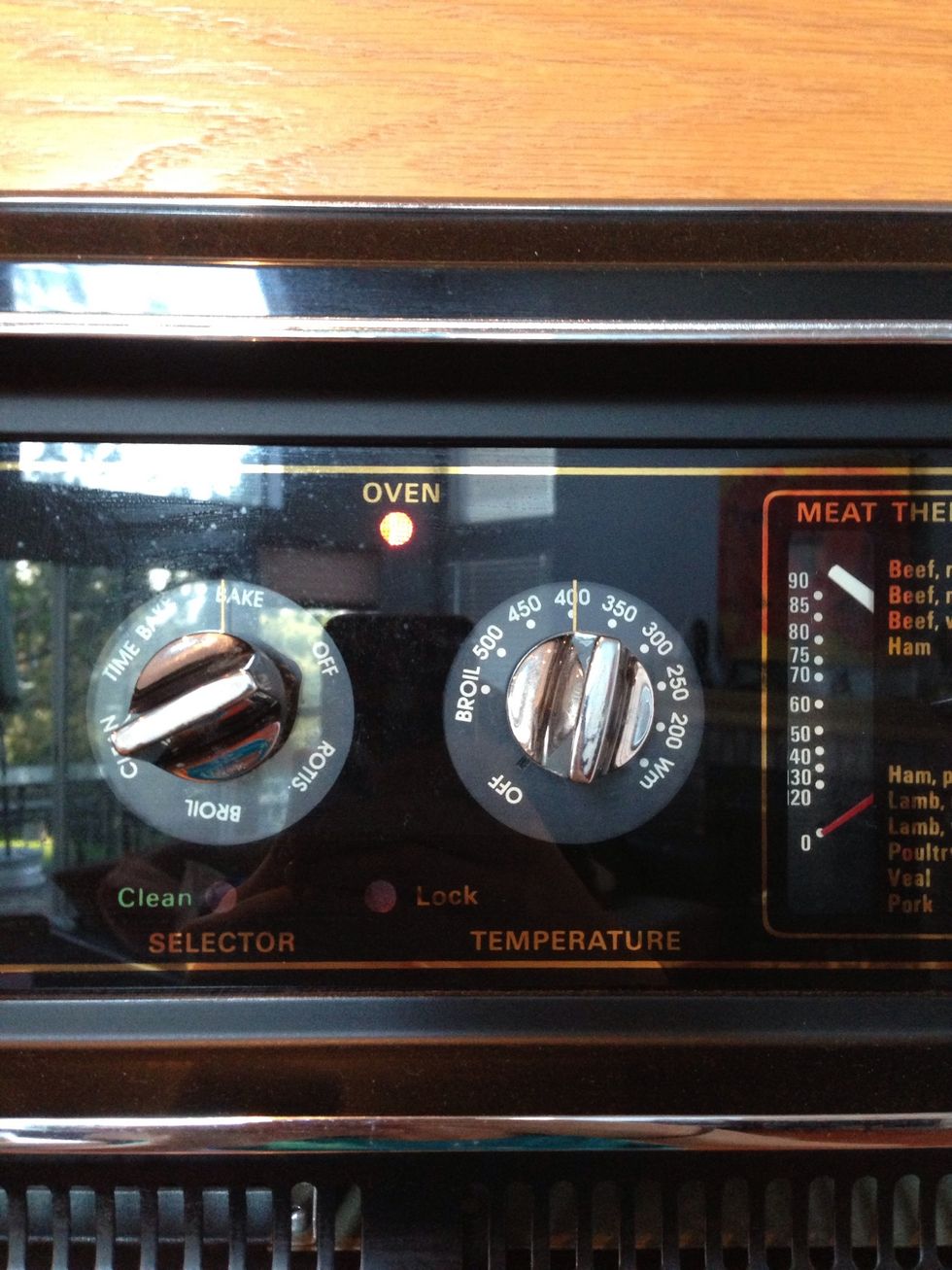 Preheat your oven to 400 degrees
Slice up all your veggies and drizzle 4 tablespoons of olive oil all over and salt & pepper to taste on a baking sheet and bake them for 10 minutes. After the first 5 minutes do flip over the veggies.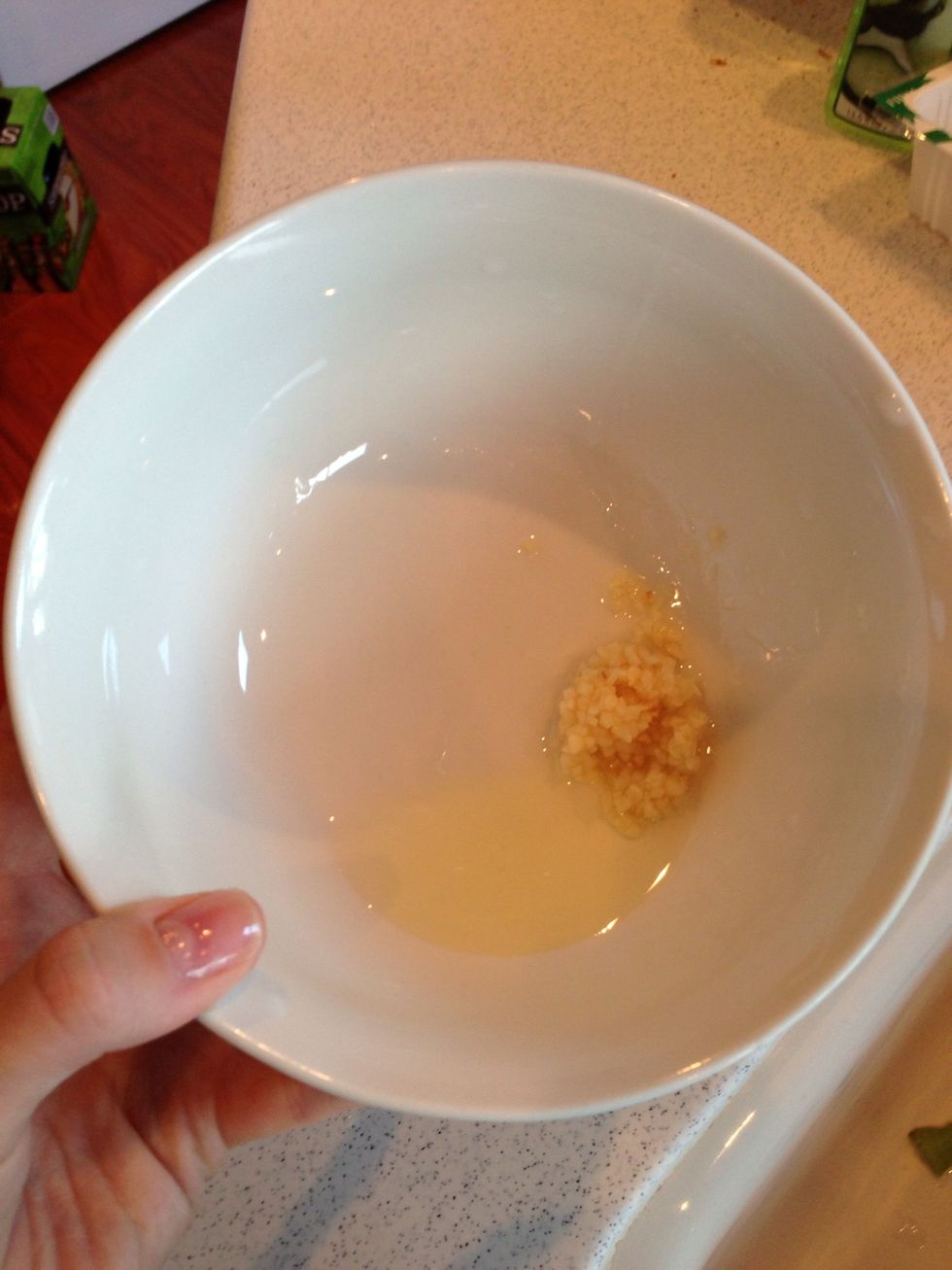 Combine 1 tablespoon of olive oil with the garlic in a medium bowl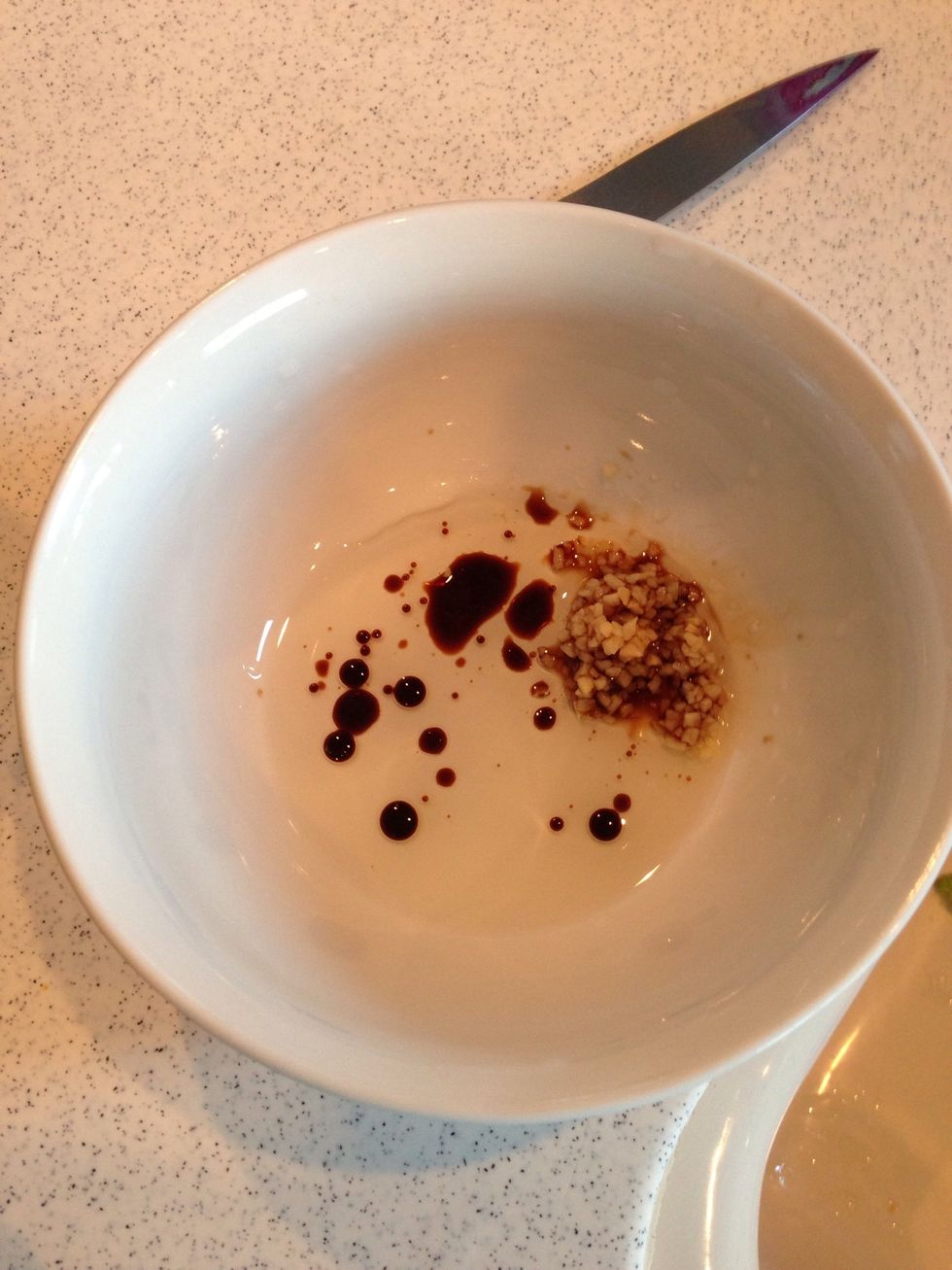 Add a splash of balsamic vinegar or more to your preference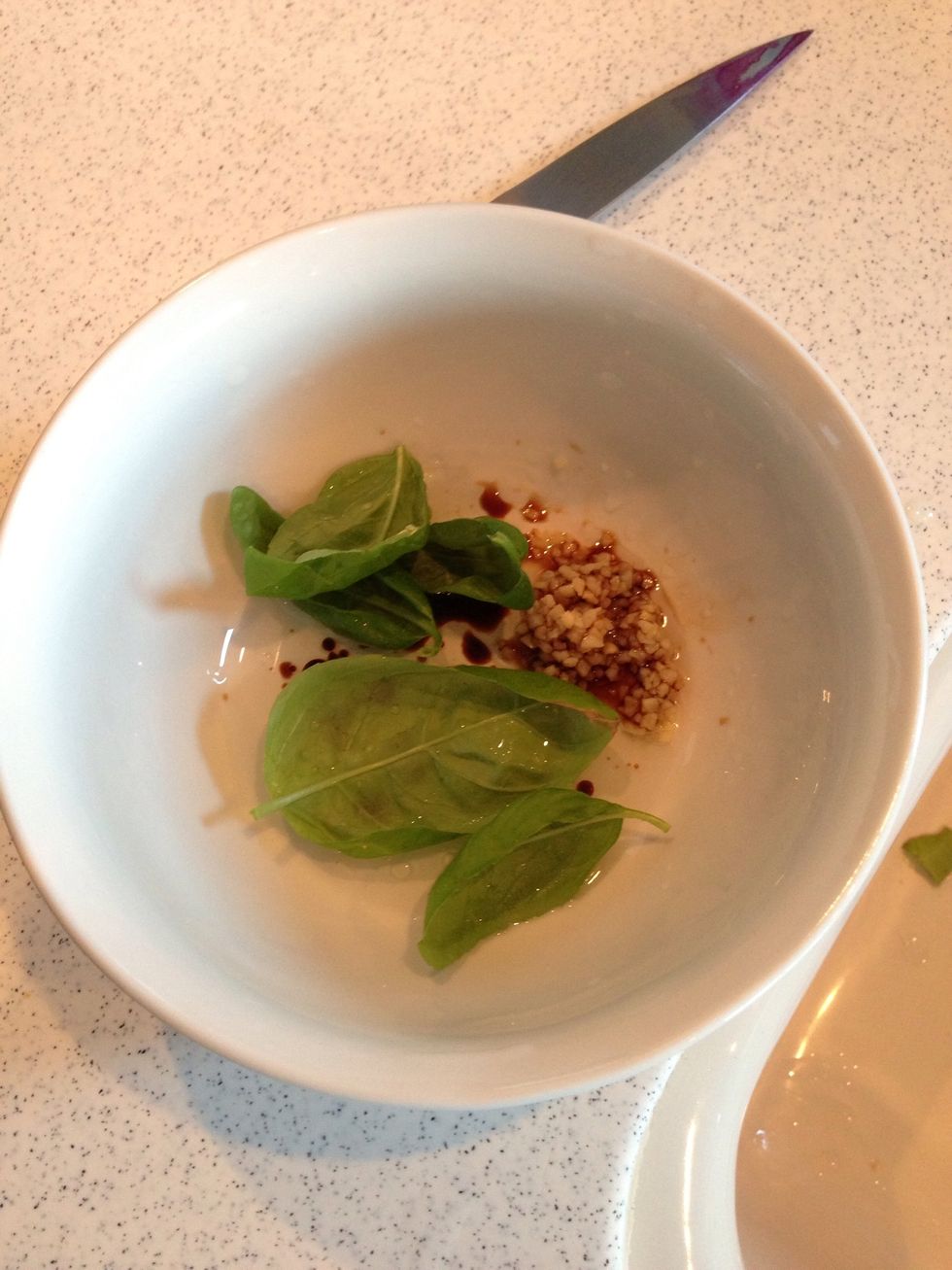 And a couple of basil leaves too!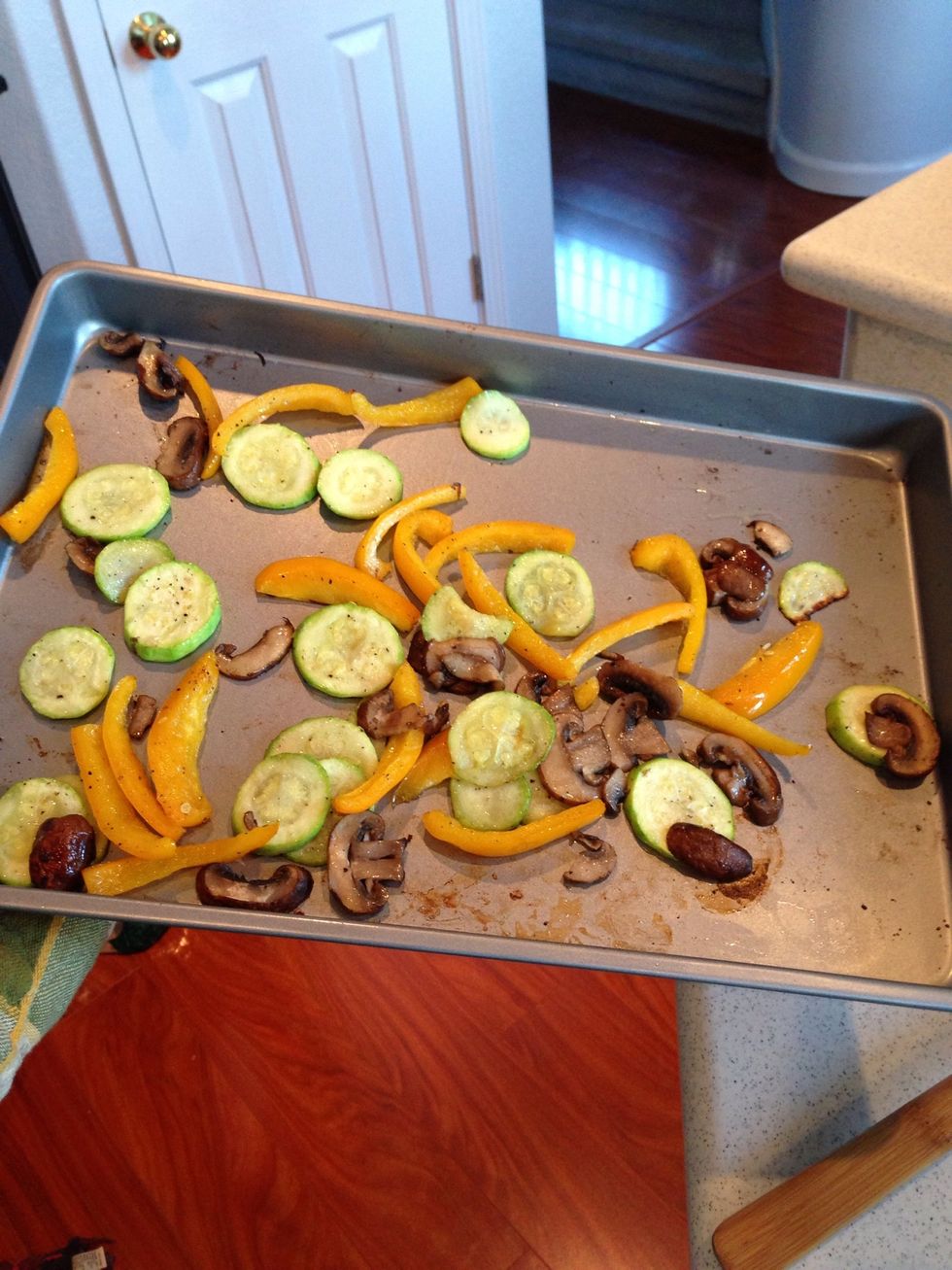 Your veggies should be done now and looking like this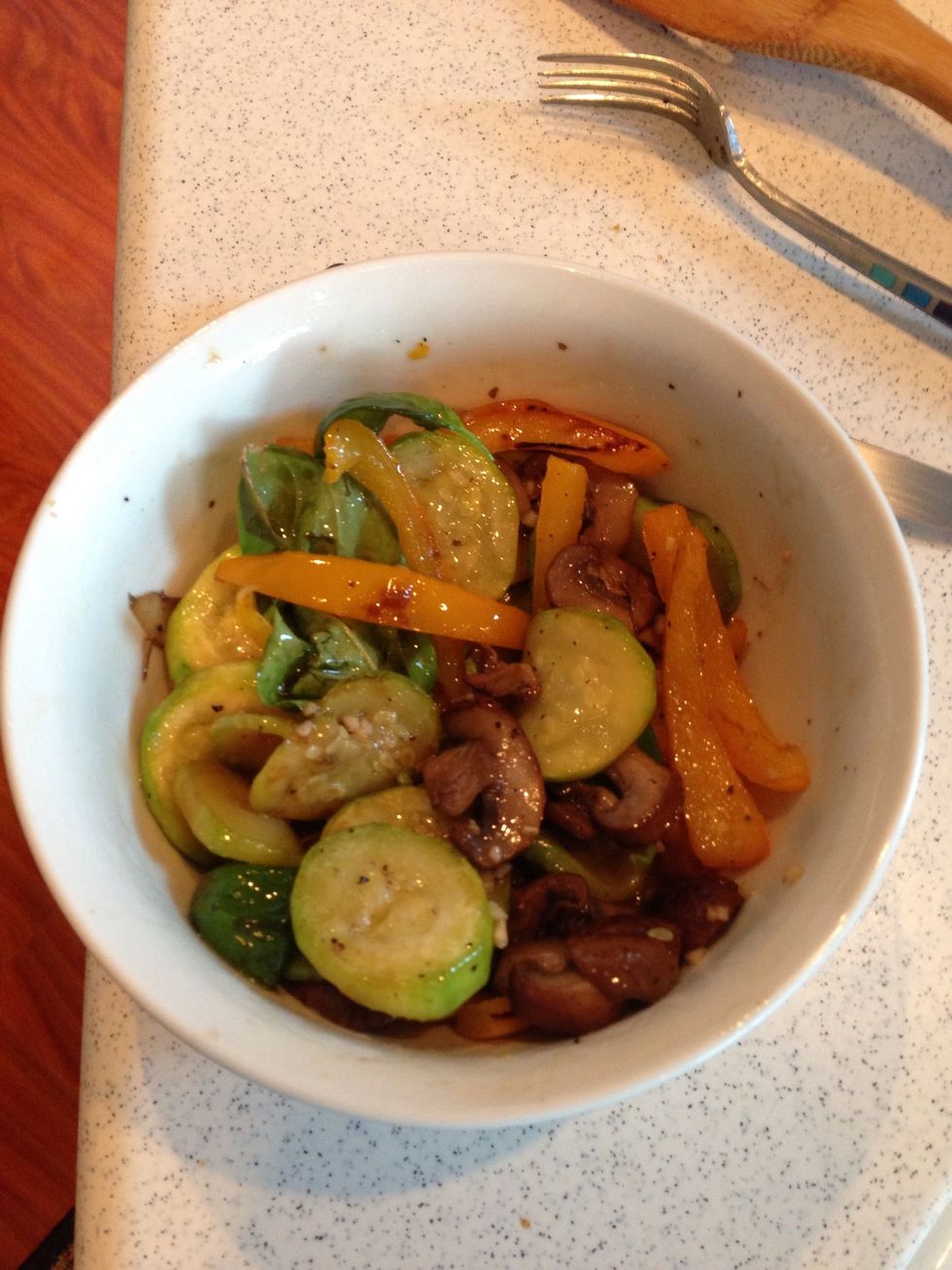 Combine the veggies with the garlic mixture and let it marinate for about 2 hours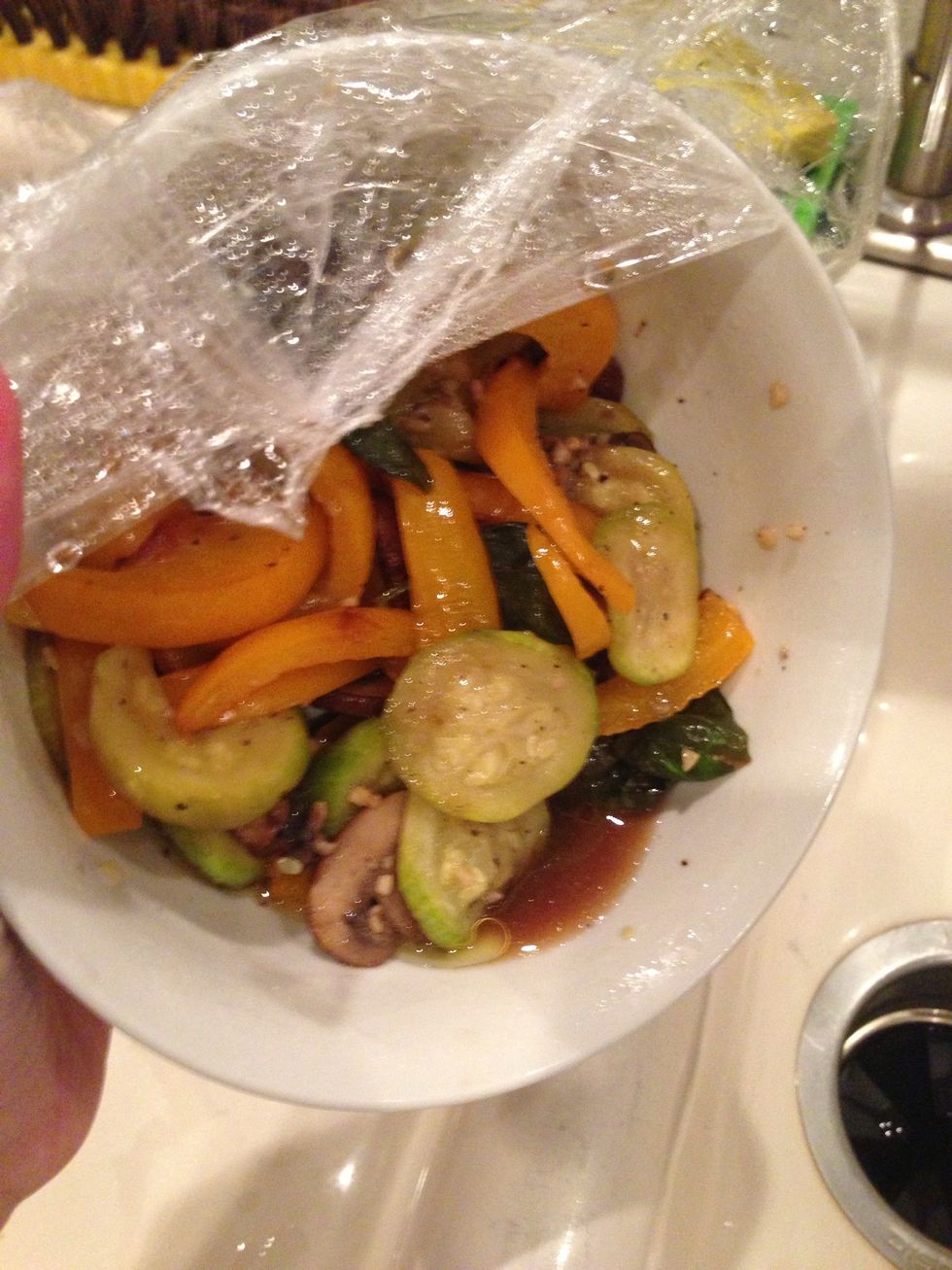 Once 2 hours has passed, drain the veggies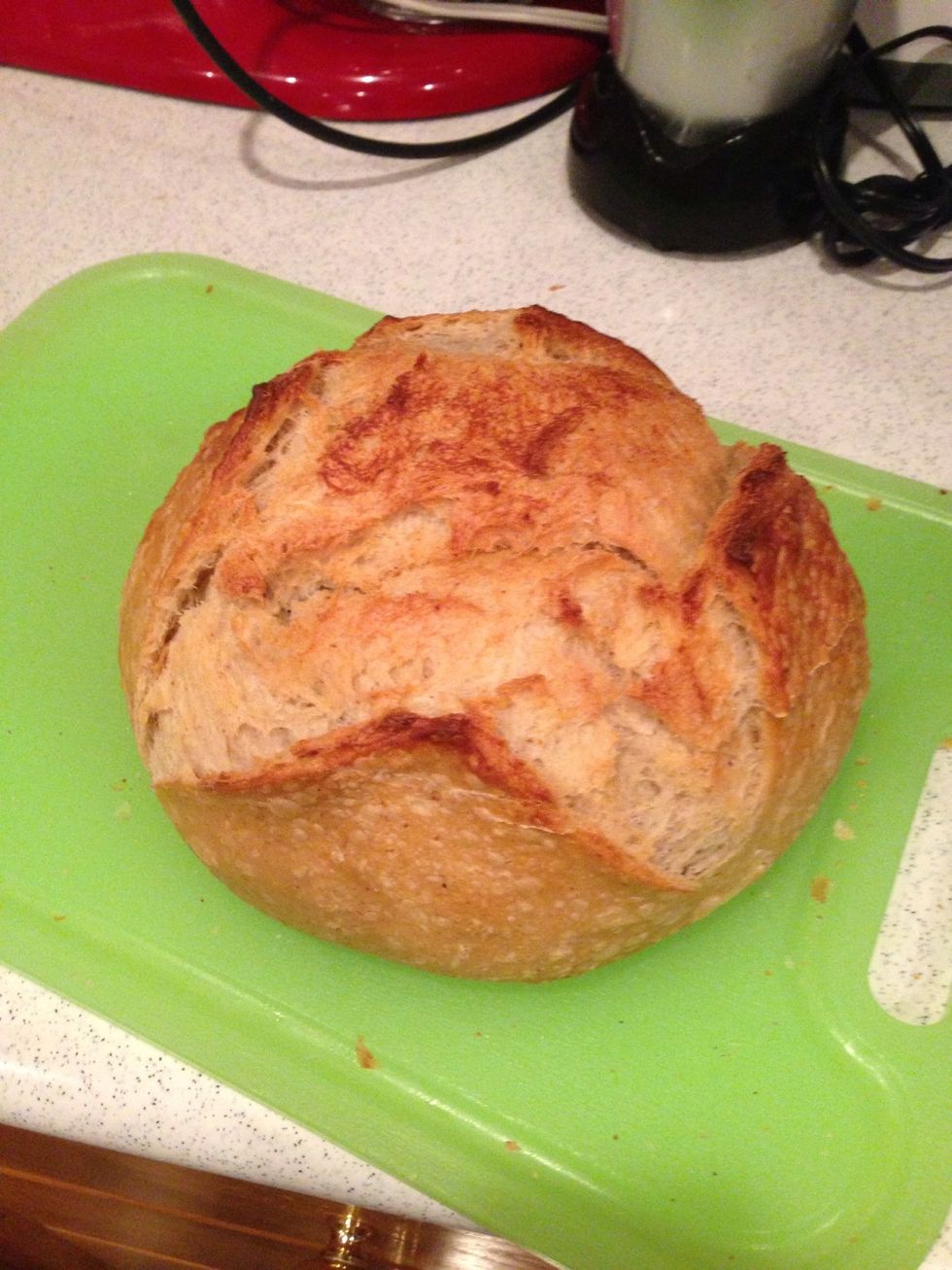 Grab your loaf and cut off the top of it. Leaving 2/3 of the loaf for the base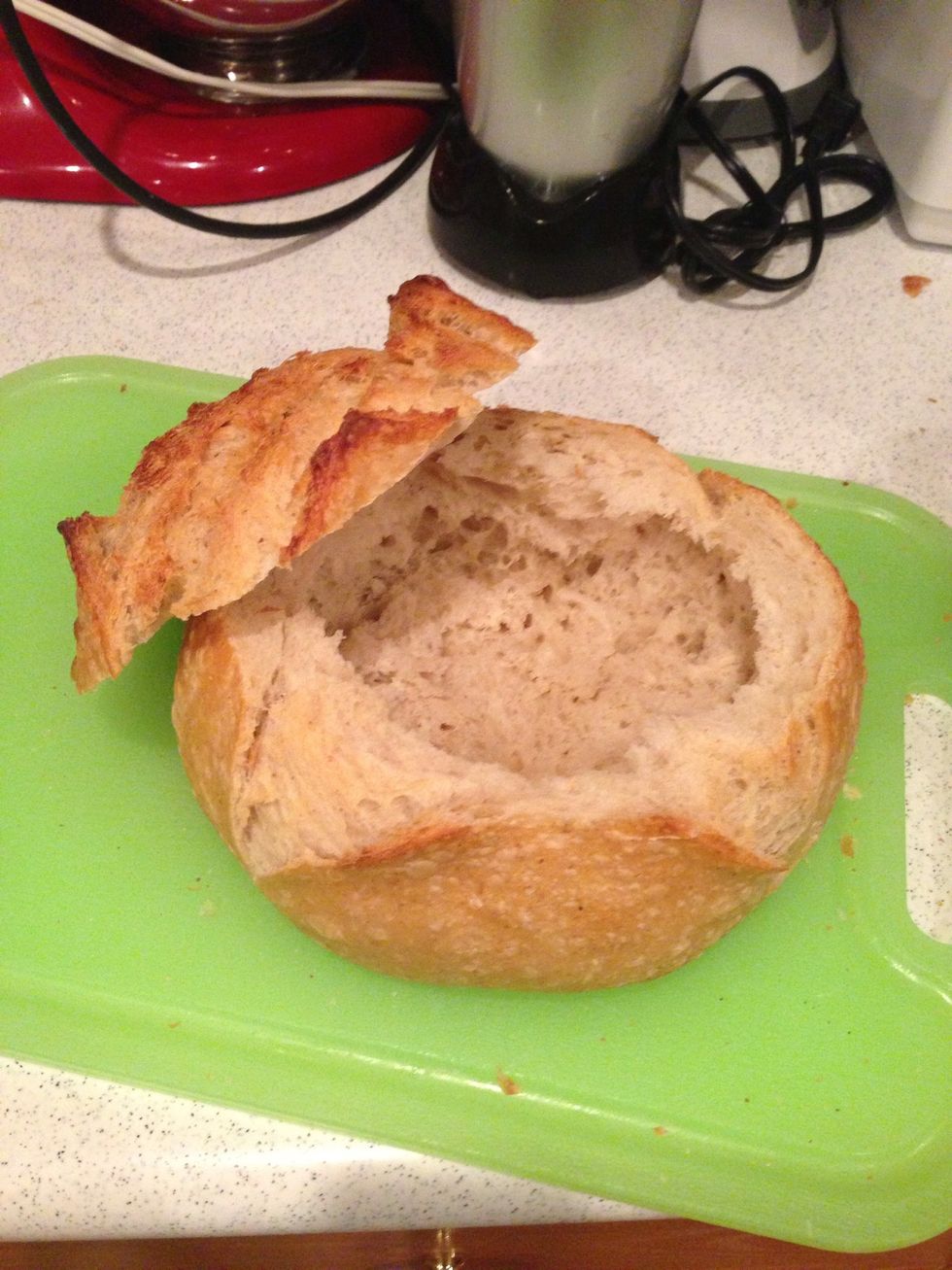 Just like this! And do hallow out the bottom half. We will not be using that part of the bread so eat up if you want!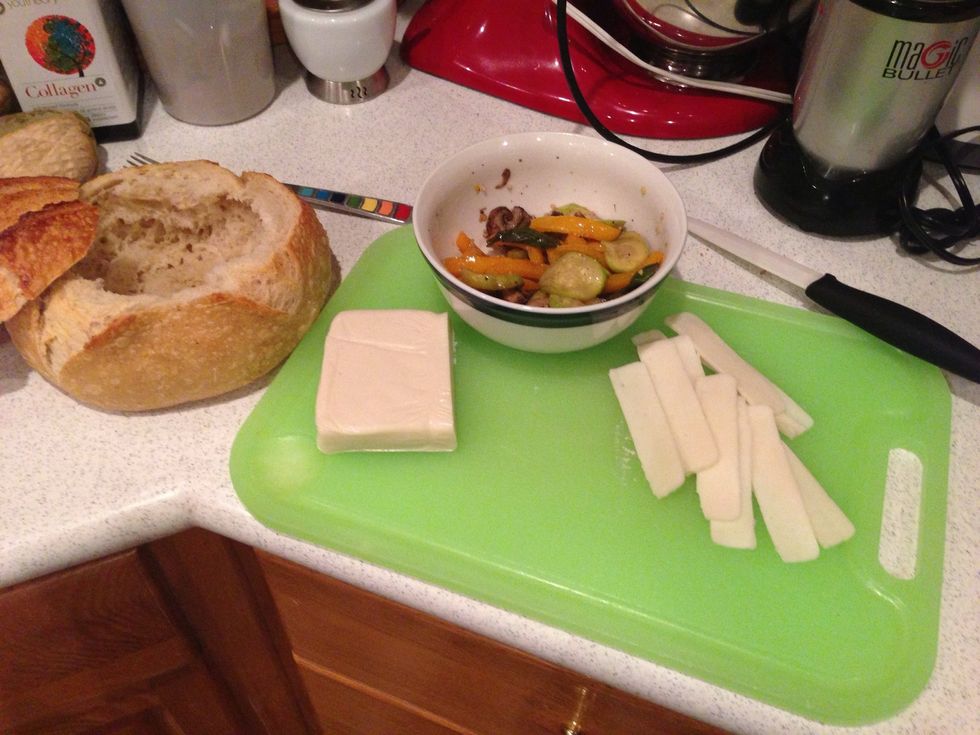 Slice up your cheese and get ready to stuff! I am using a vegan mozzarella but you can use anything you want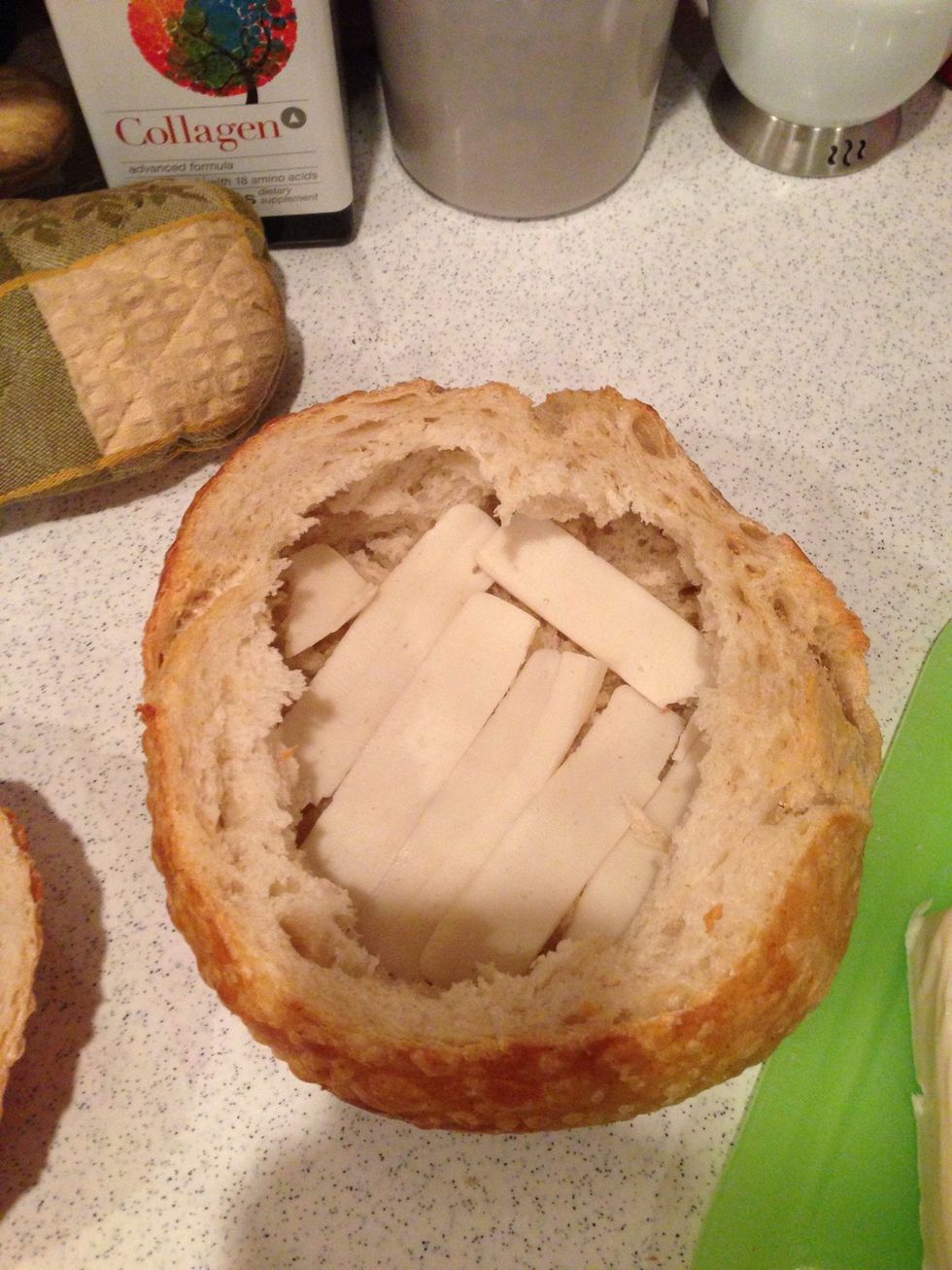 My first layer is just the cheese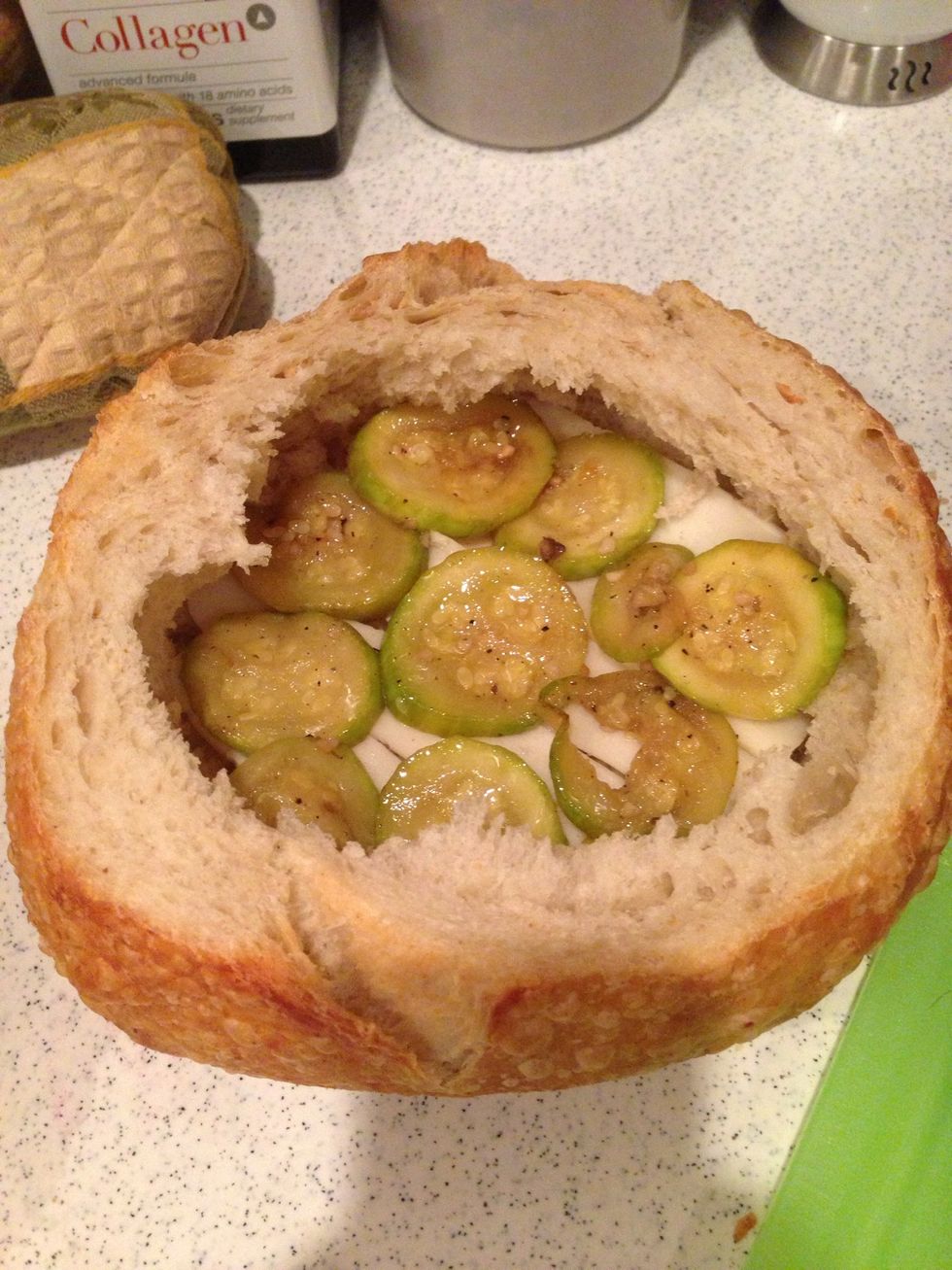 Then one layer of zucchini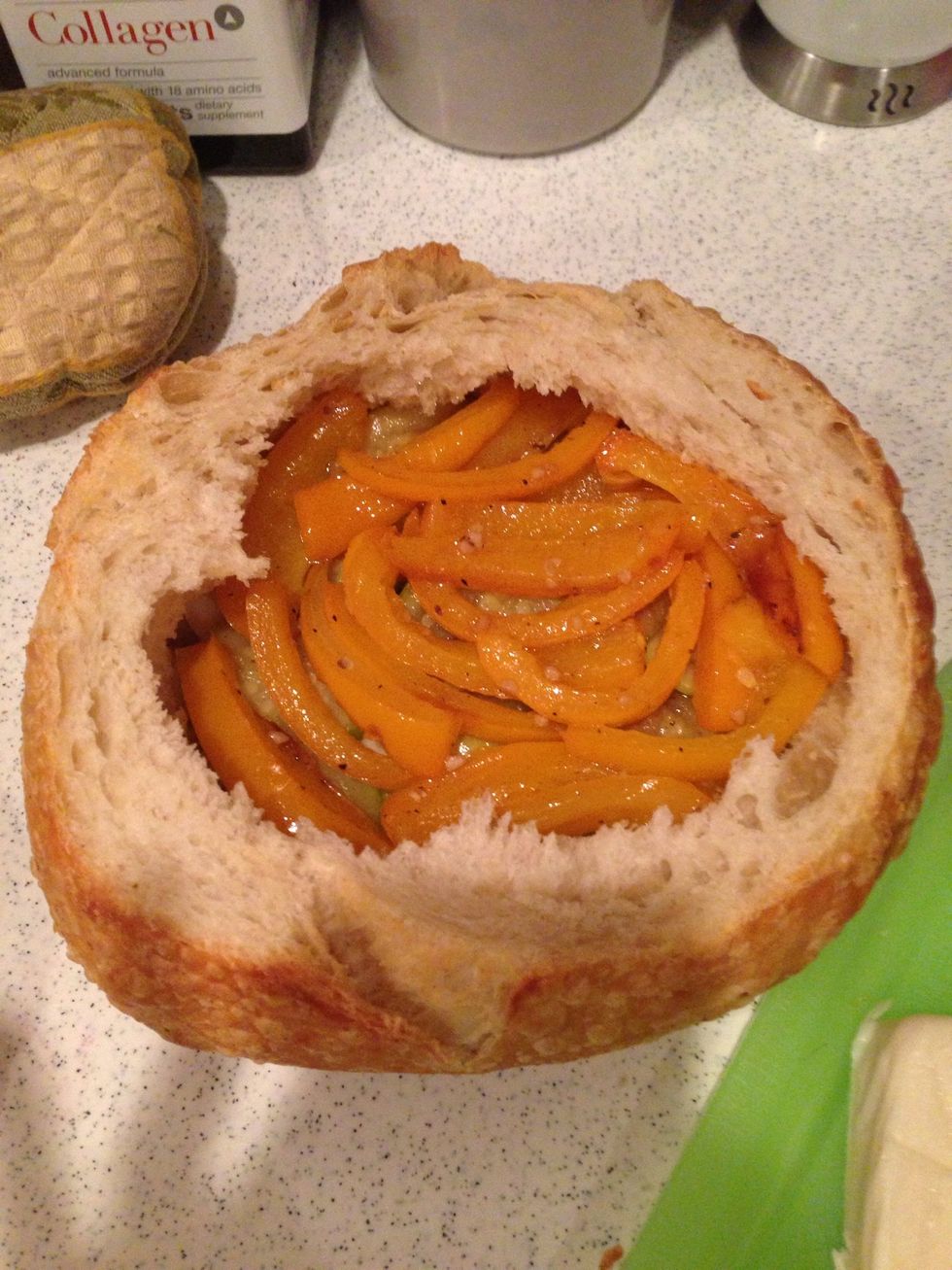 All the bell peppers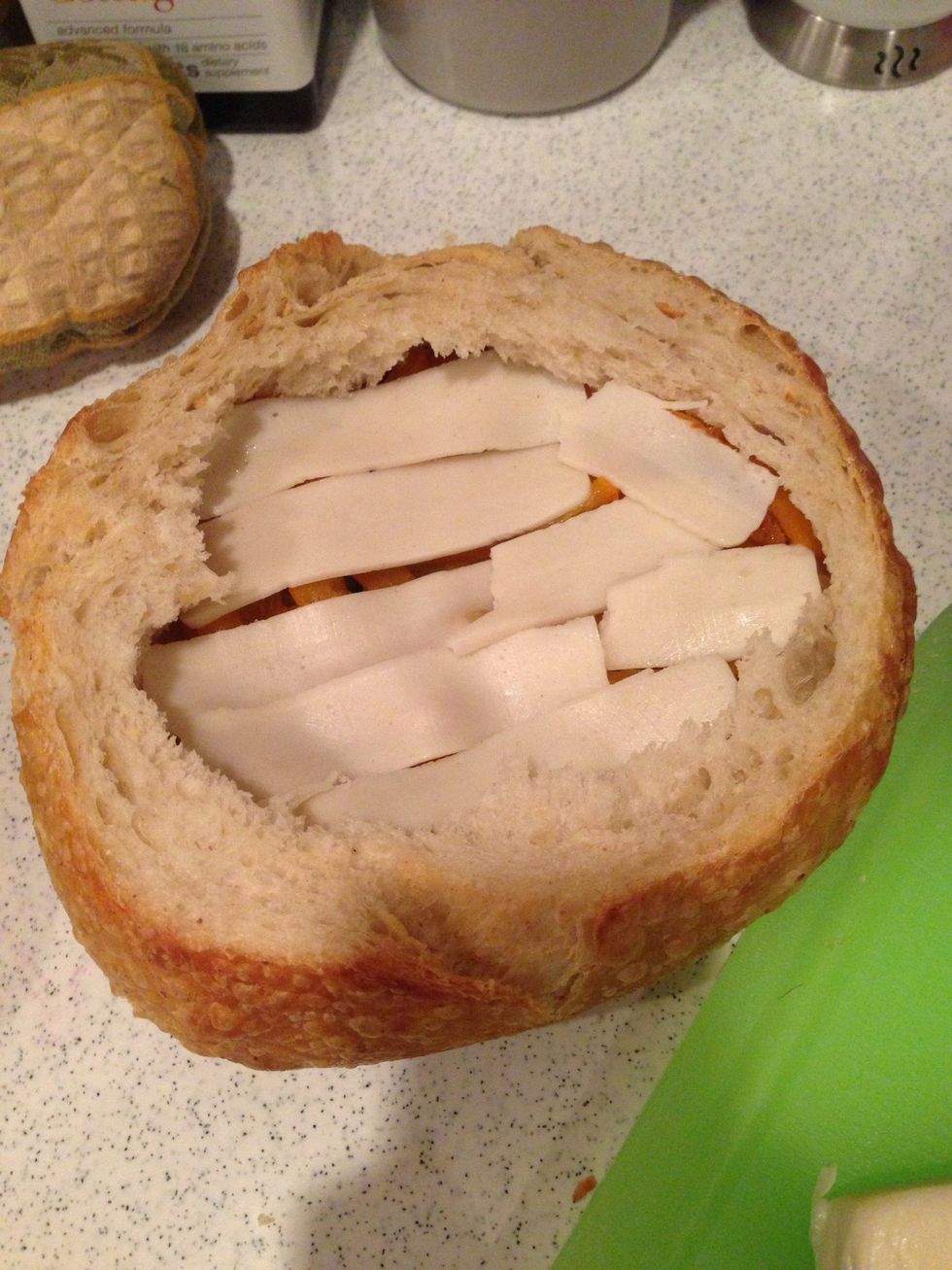 Another layer of cheese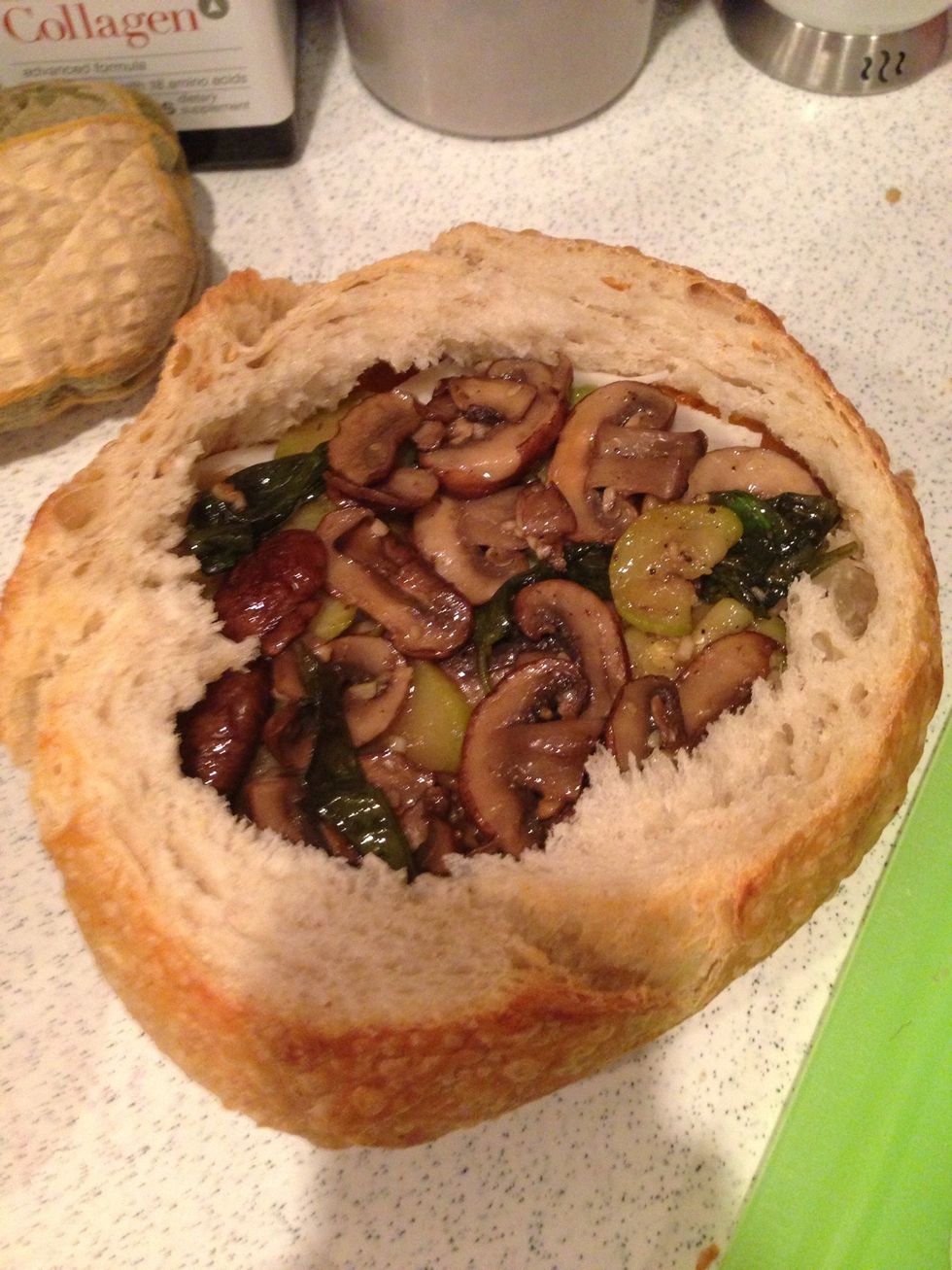 And the rest of the zucchinis and all the mushrooms. Then put the lid back on
And that's it! Now wrap up the loaf tightly with cling wrap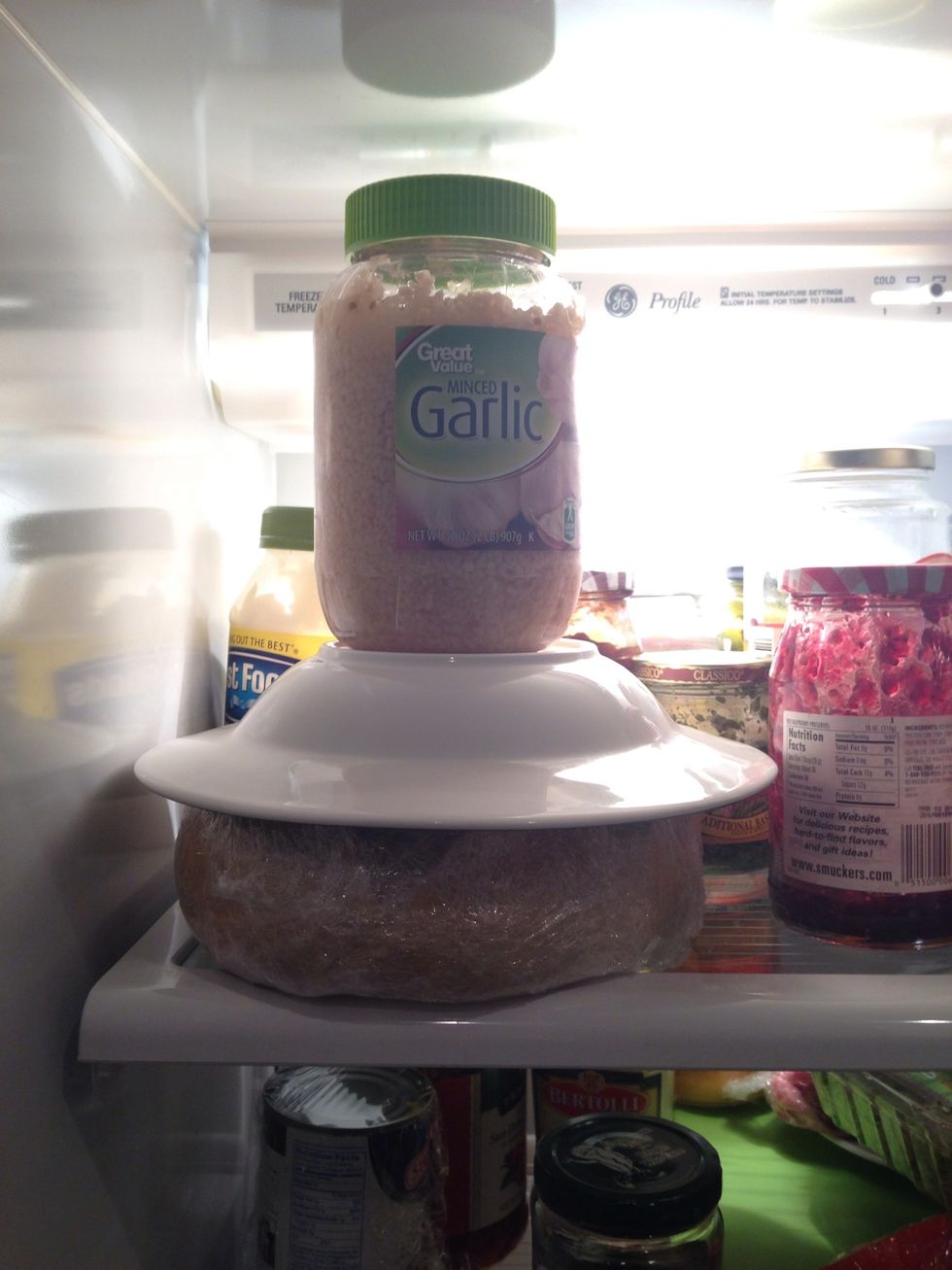 And place in the fridge overnight with a weight on top of it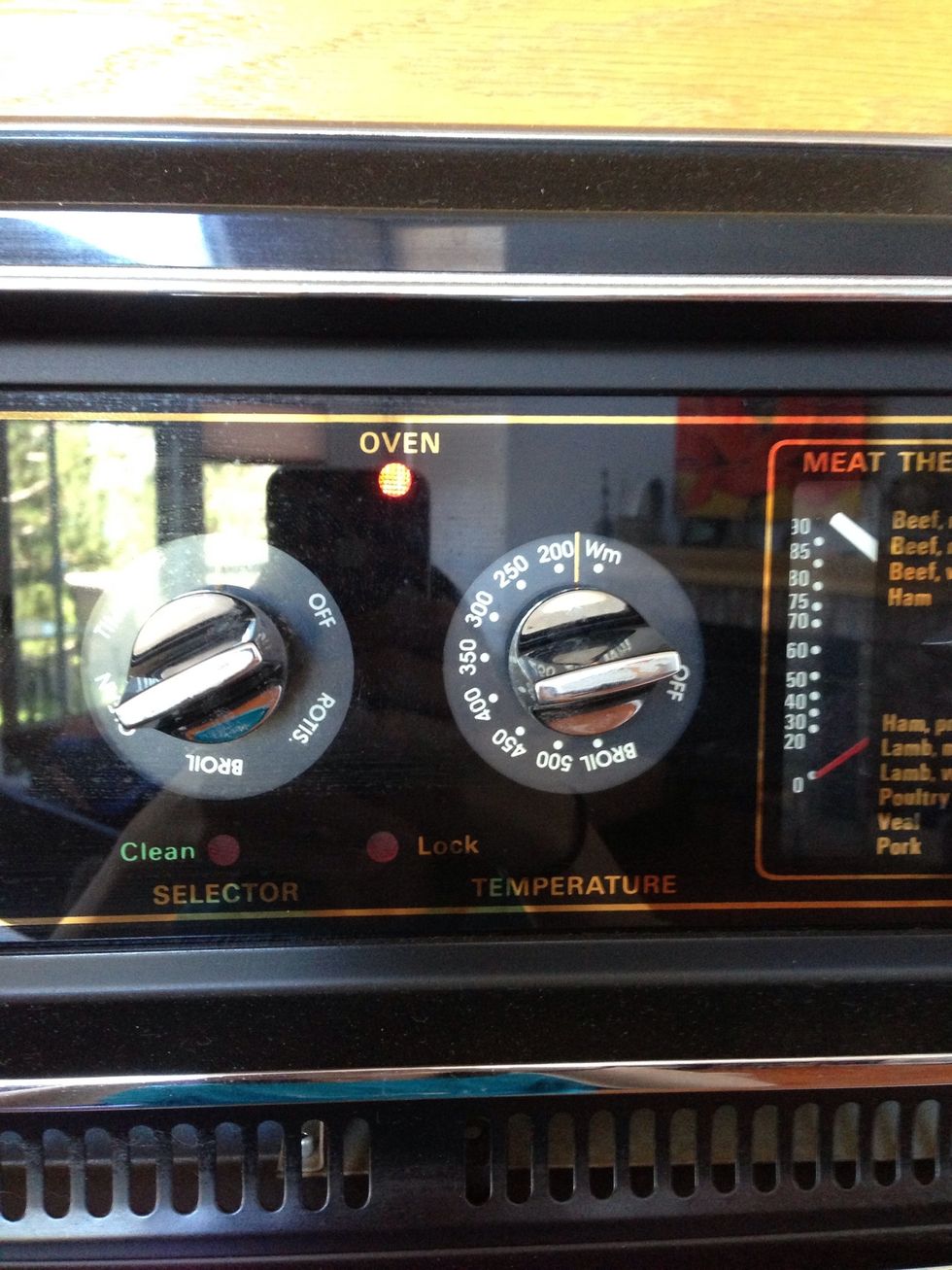 When you're ready to consume just heat up the oven to 180 degrees and heat it up for 30 minutes
Enjoy! ☺
1.0 Round loaf of any sort of bread. I used sourdough
1.0 Zucchini
3.0 Mushrooms
1.0 Bell pepper
Cheese
5.0Tbsp Olive oil
Balsamic vinegar
1/2tsp Minced garlic
Salt
Pepper