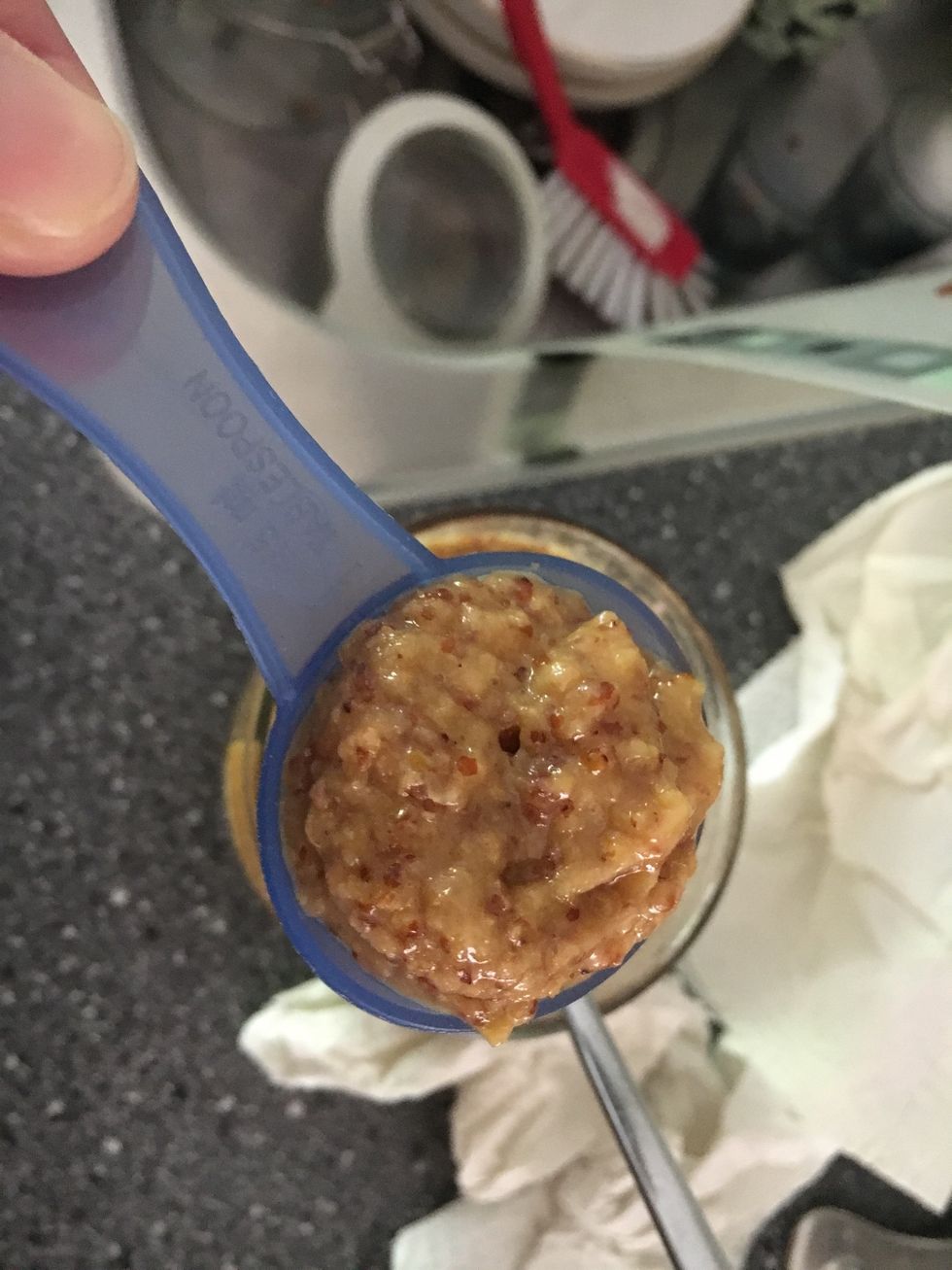 This is the mustard I used. It's called "sweet and strong" and is very different from the one used in the original recipe. However, no dijon was found in the fridge.
Add to a jar or something else you can shake.
Add vinegar and honey. If you use a sweet mustard go easy on the honey, half of the amount is enough. Then add the oil little by little. Give it a good shake!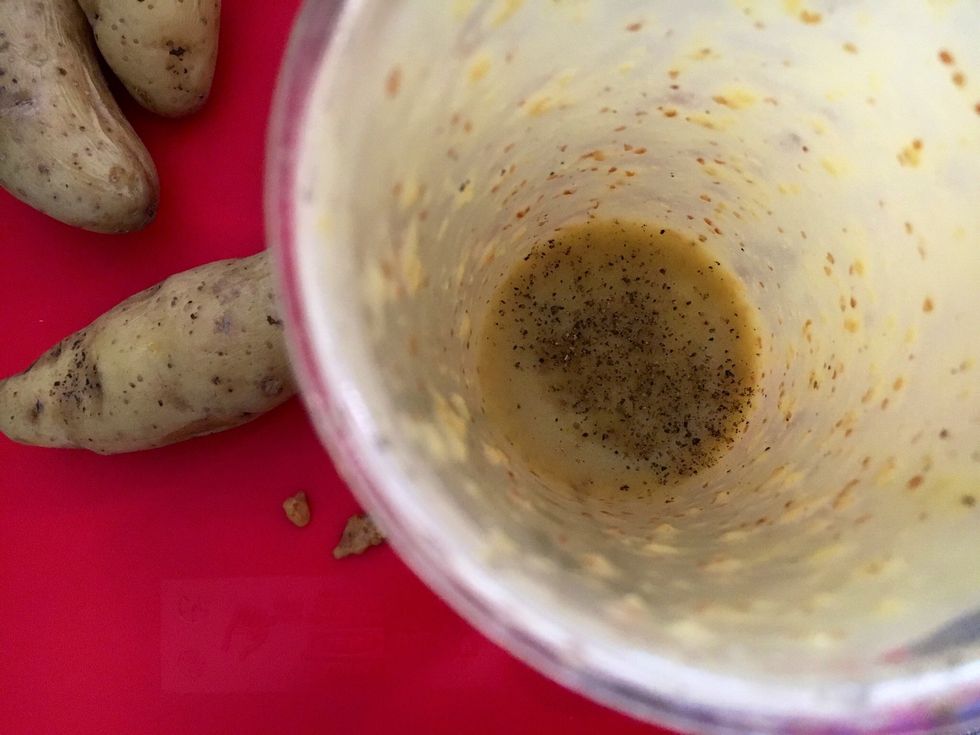 Season with black pepper..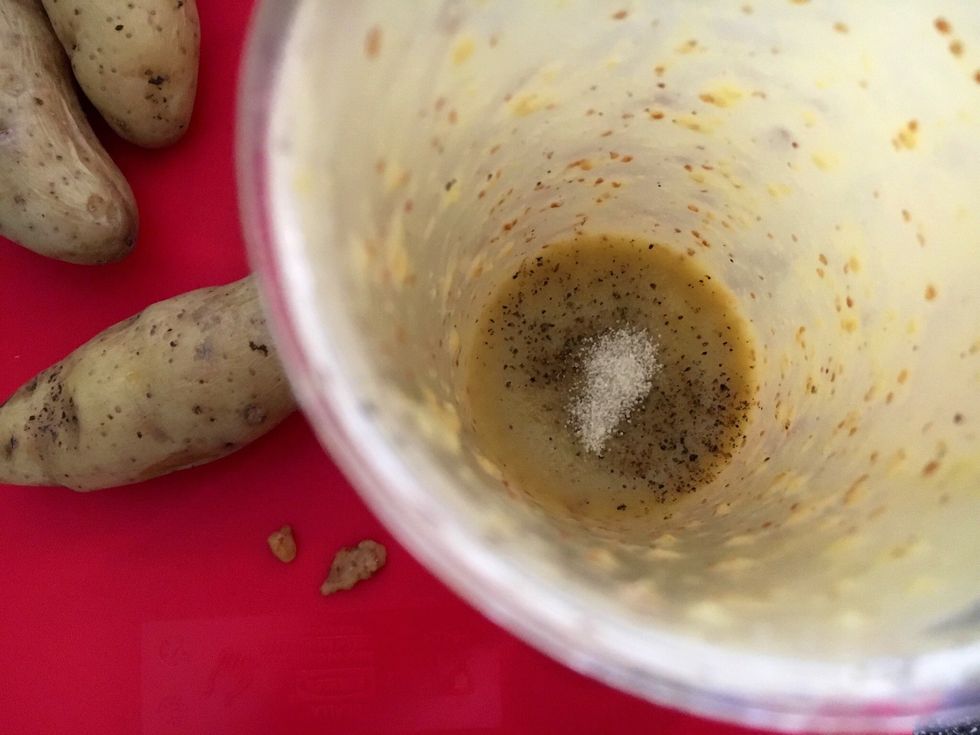 ..salt..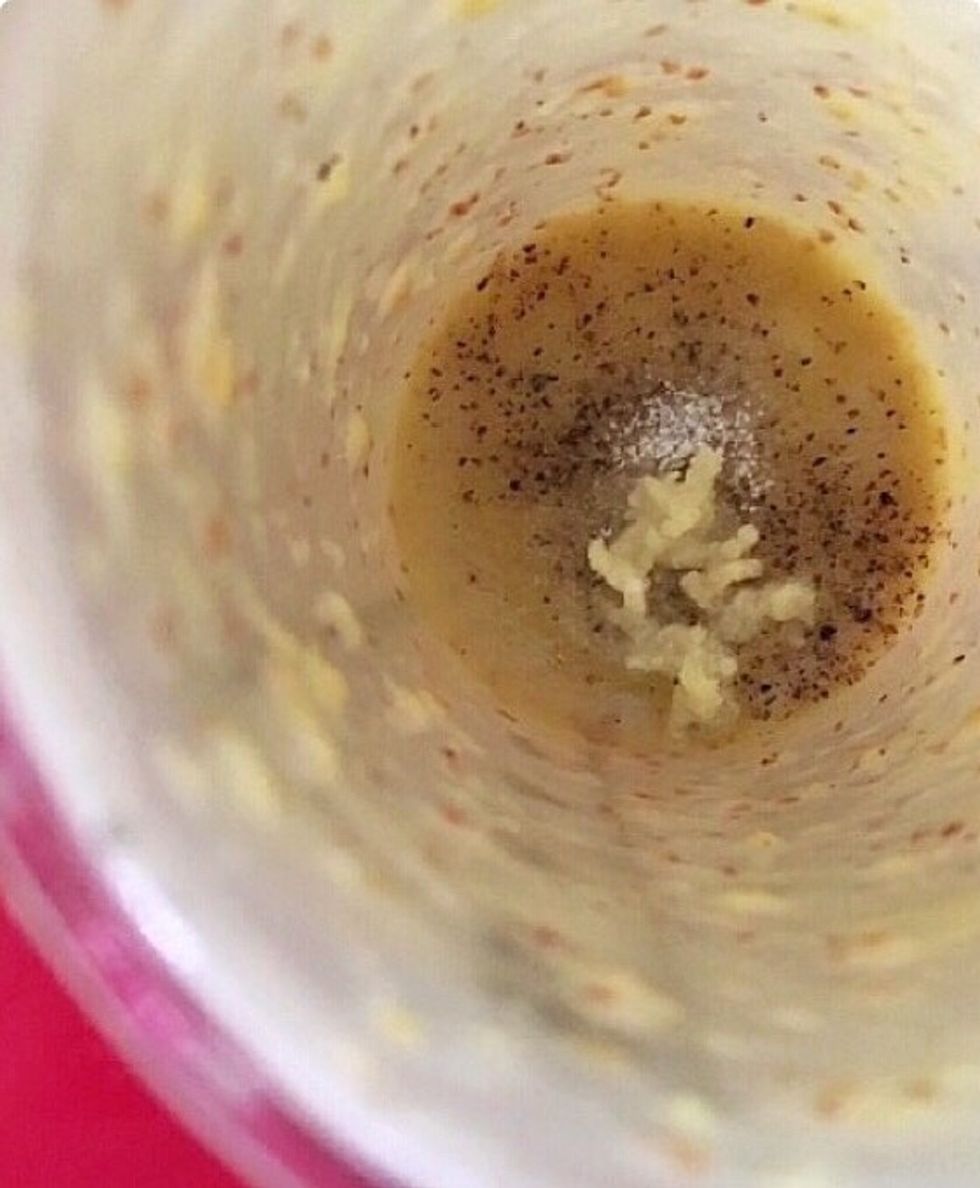 ..garlic..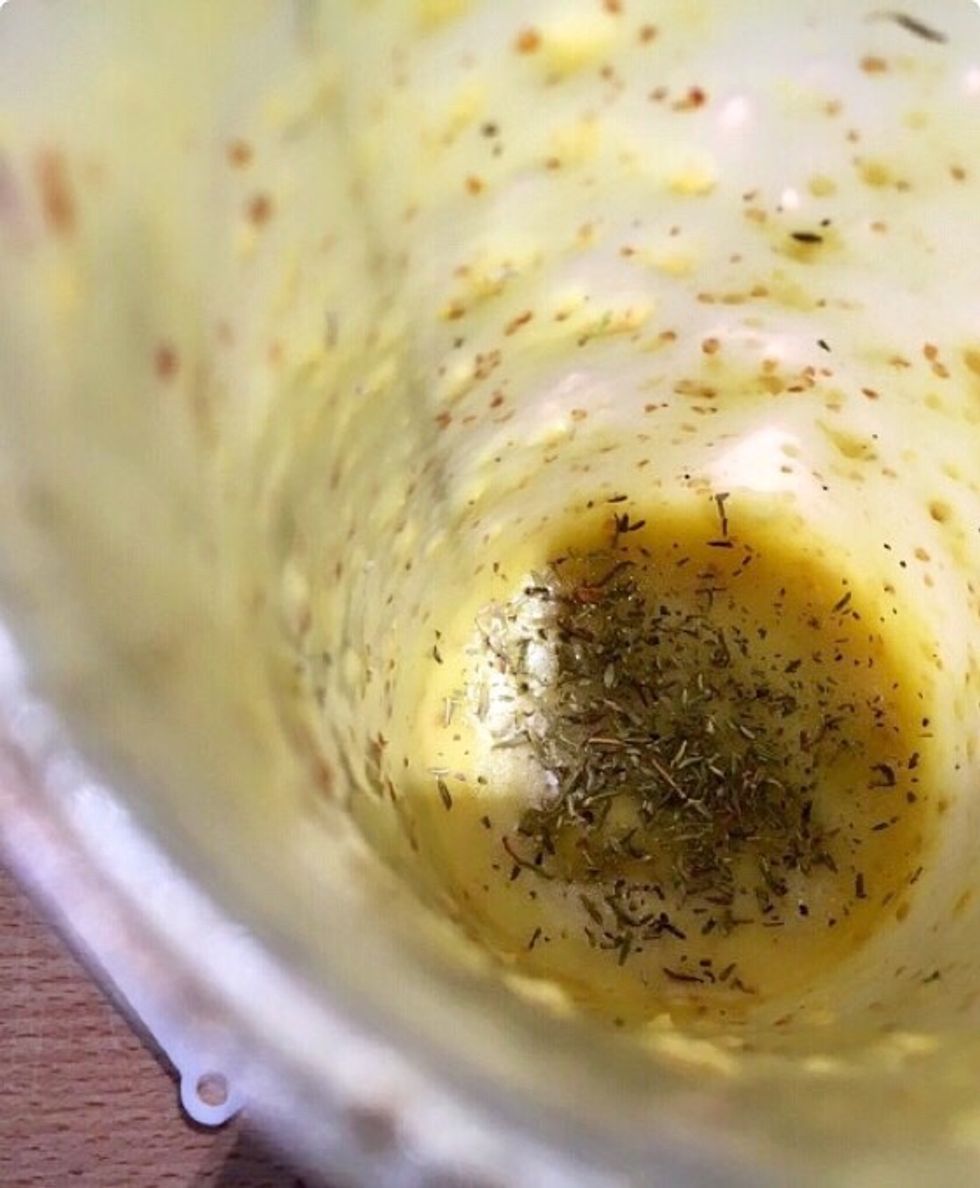 ..and thyme. I used about 1 tsp dried. Give it another good shake and you're good to go!
Pour it onto your favorite salad, here's one with potatoes, tomatoes, spring onion and other good stuff 😀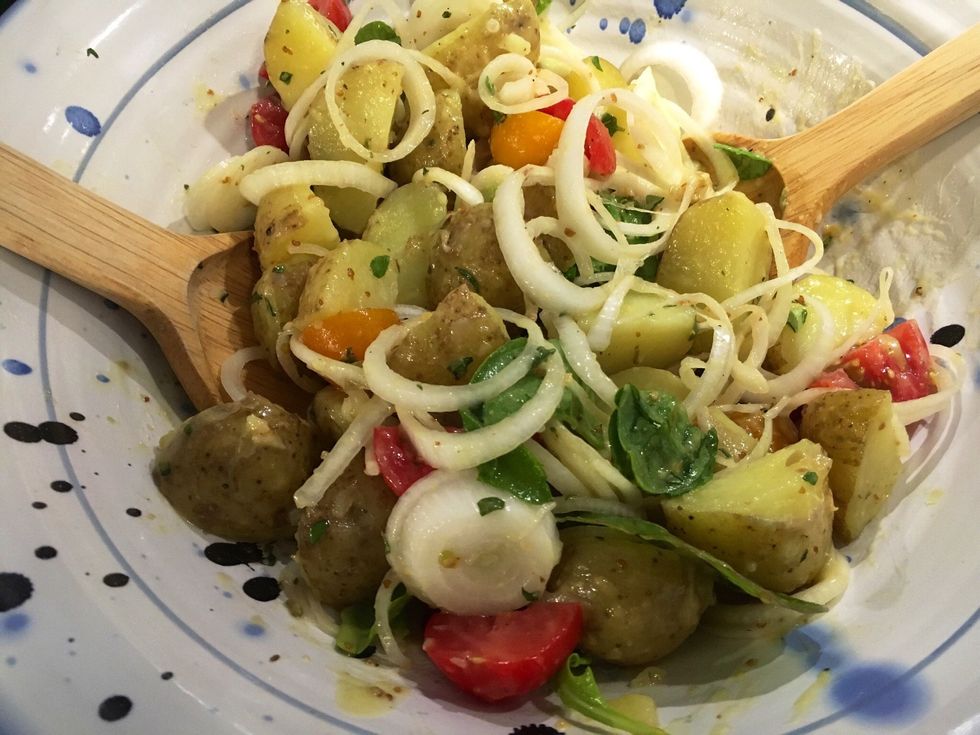 Enjoy to barbequed meats or fish.
1.0pch Black pepper
1.0pch Salt
1.0Tbsp Honey
6.0Tbsp Olive oil
2.0Tbsp White wine vinegar
2.0Tbsp French mustard or another kind you fancy
1.0tsp Chopped thyme (or dried but then use less)
1.0 Small garlic clove
Karin Siöö
Lives in Sweden. Gets inspiration from trips, blogs & international students I meet at work.